To make this 5-minute microwave flan in the microwave, we will use four basic ingredients, which we all have at home: eggs, milk, sugar, and water.
From there, you can expand the recipe by adding a little vanilla or cinnamon or even make coffee or chocolate flans, including liqueur or alternative milk depending on your taste.
We used a glass mold and we got a flan for two, but this flan can be enlarged more or less by increasing or dividing the quantities and doing the same with the microwave cooking times.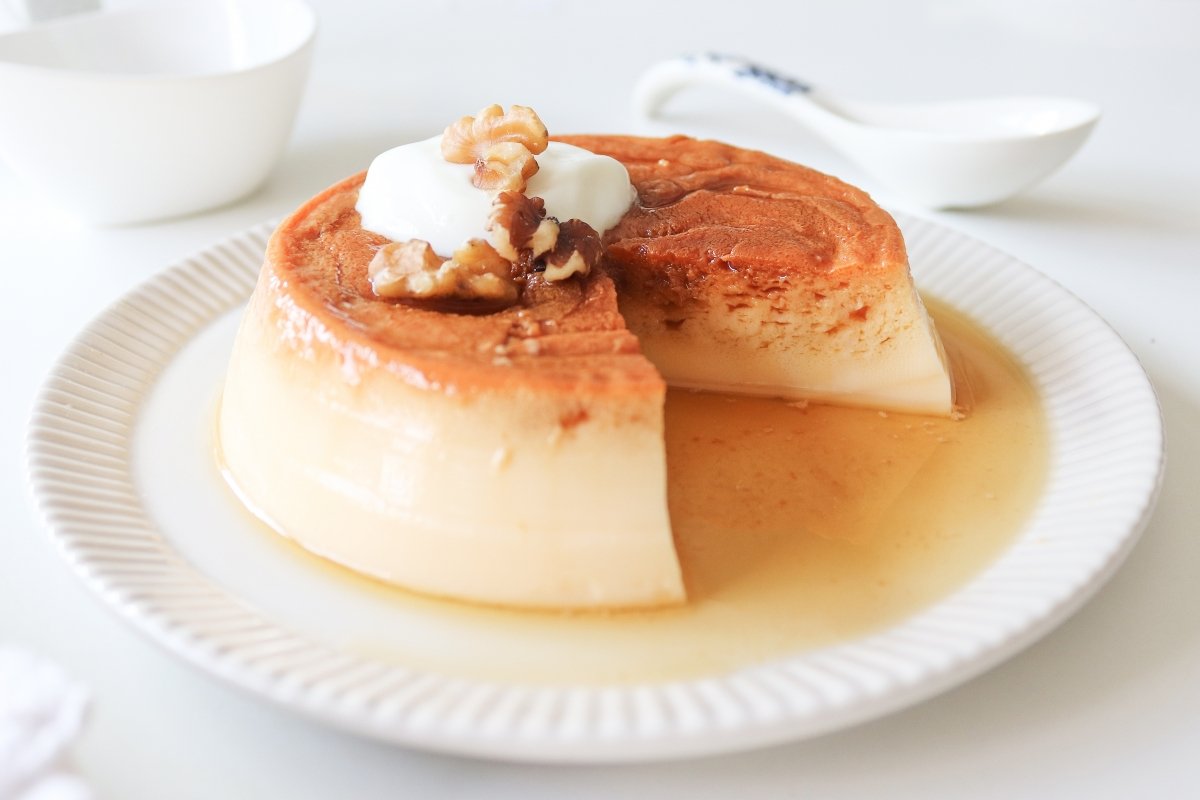 INGREDIENTS
120g of sugar
2 teaspoons of water
2 eggs
200ml milk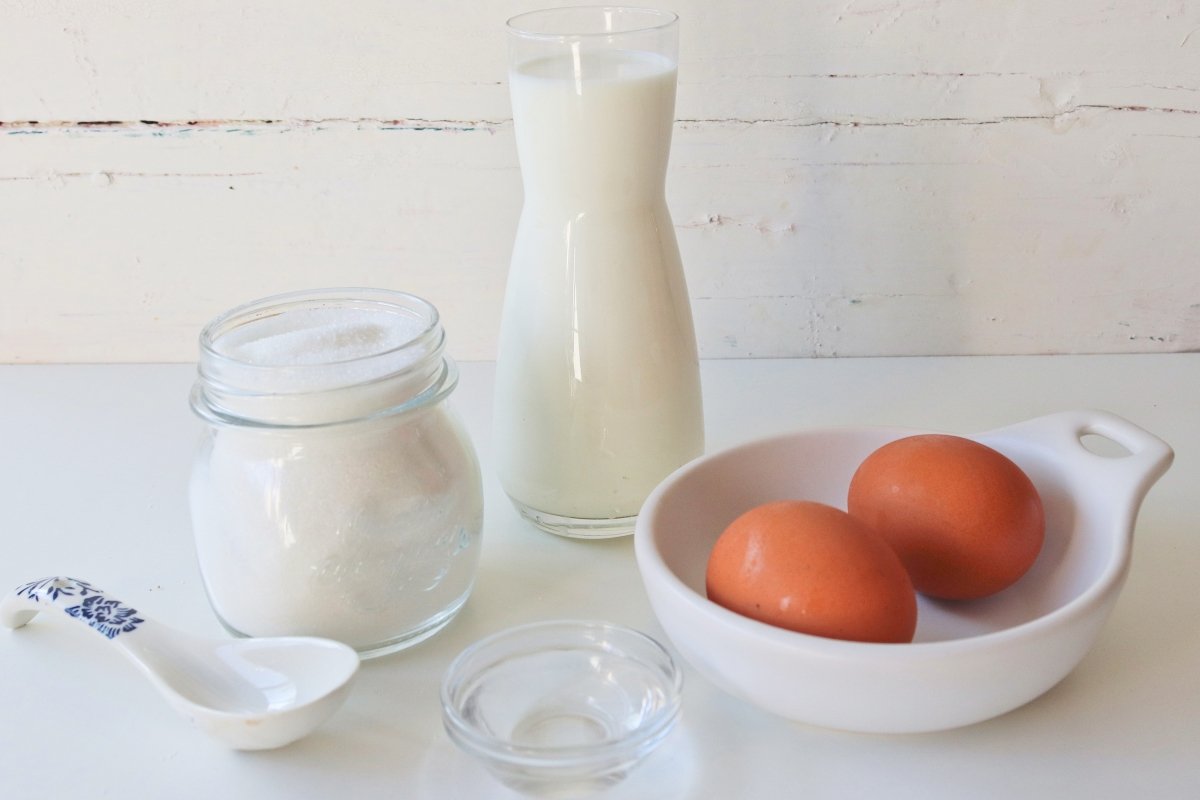 HOW TO MAKE A 5-MINUTE MICROWAVE FLAN
STEP 1
We'll need a microwave-safe container, such as a cup or a tiny glass container, to make this egg flan. Once we've found the right mold, we'll separate 40 g of sugar to make the caramel and pour it directly into it with 2 teaspoons of water.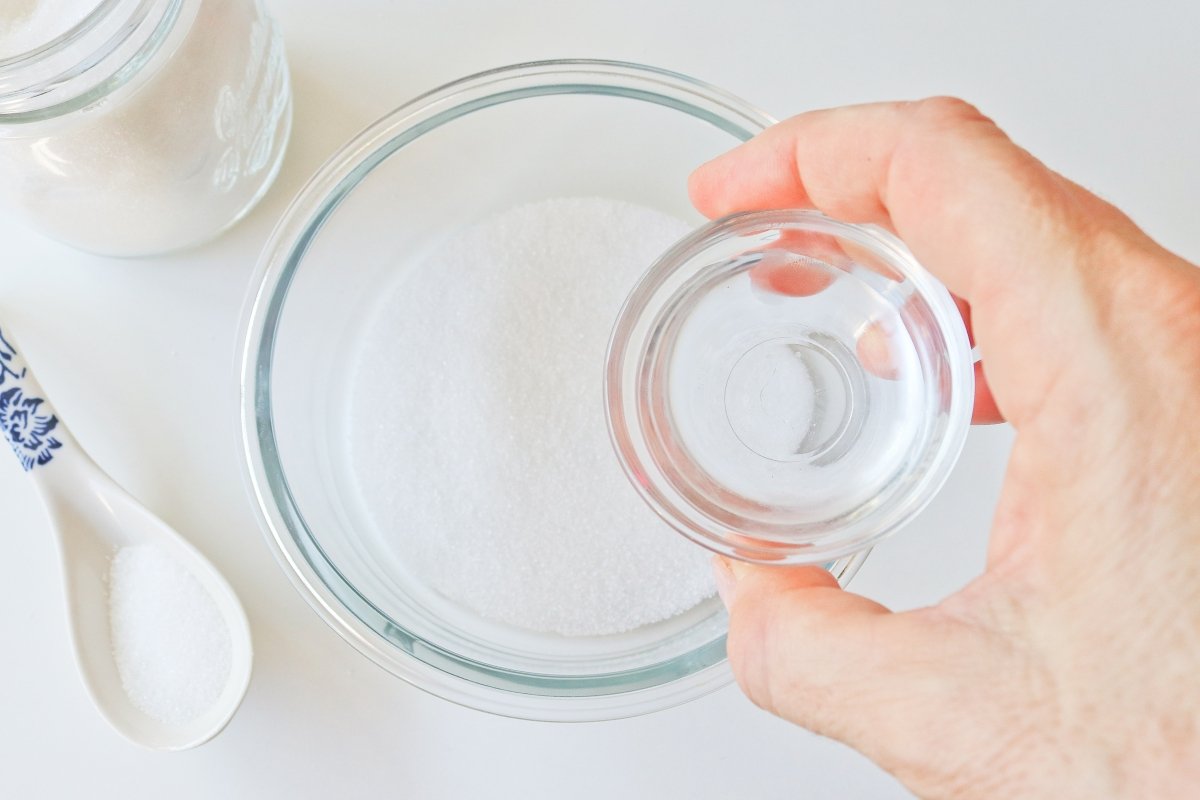 STEP 2
Heat the sugar and water together in the microwave for 2 minutes on medium power to make the caramel. After this time, the sugar will have turned golden. If you prefer it more toasted, keep it in for a longer period of time.
We must exercise extreme caution when removing the container from the oven because it will be extremely hot. To ensure the even distribution of the caramel, use an oven mitt to spread it evenly throughout the entire base.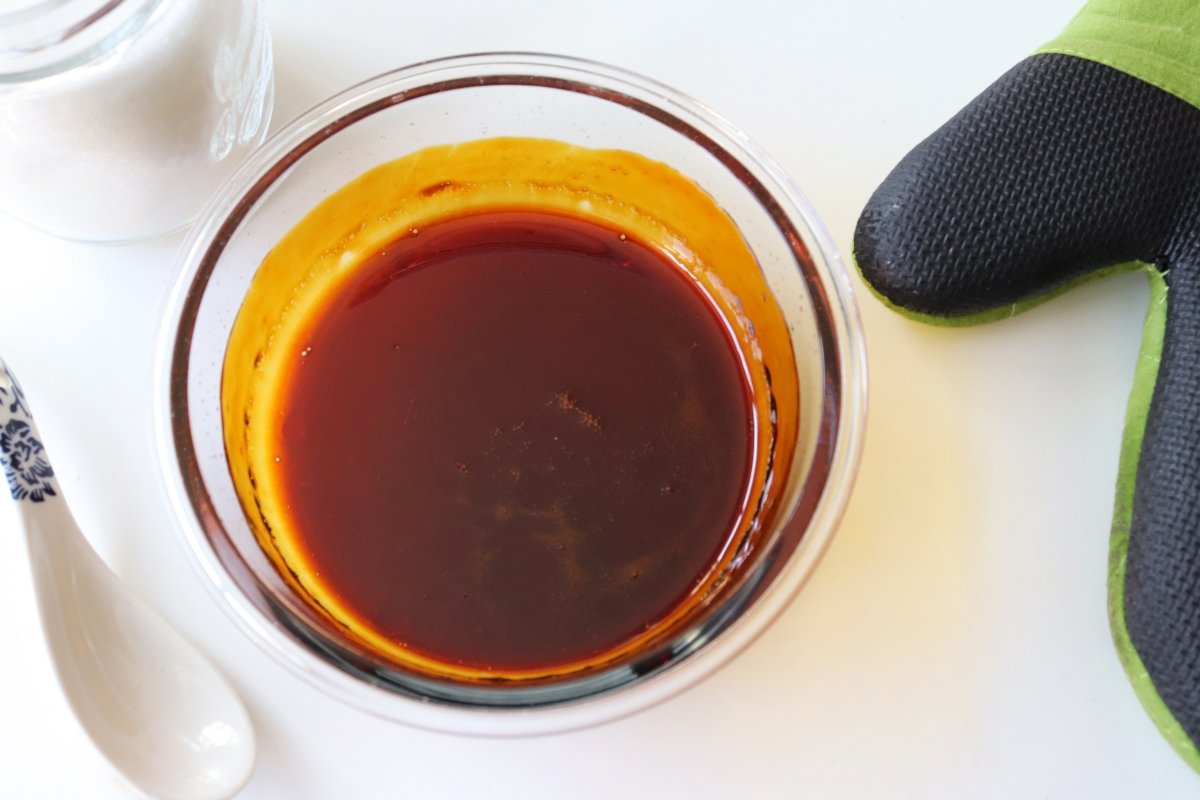 STEP 3
Prepare the flan while the caramel cools somewhat. To do so, whisk together 2 eggs, the remaining 80 g of sugar, and 200 ml of milk.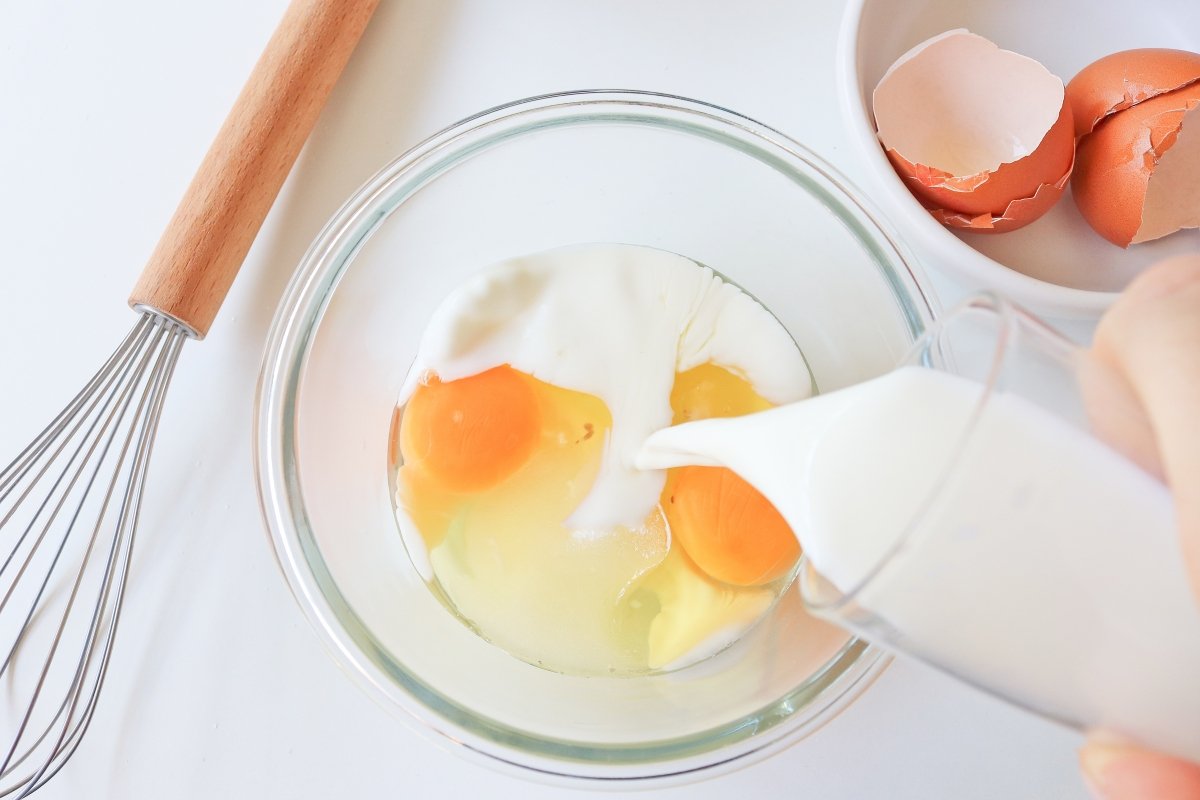 STEP 4
If you want a velvety texture to your flan, put the mixture through a sieve.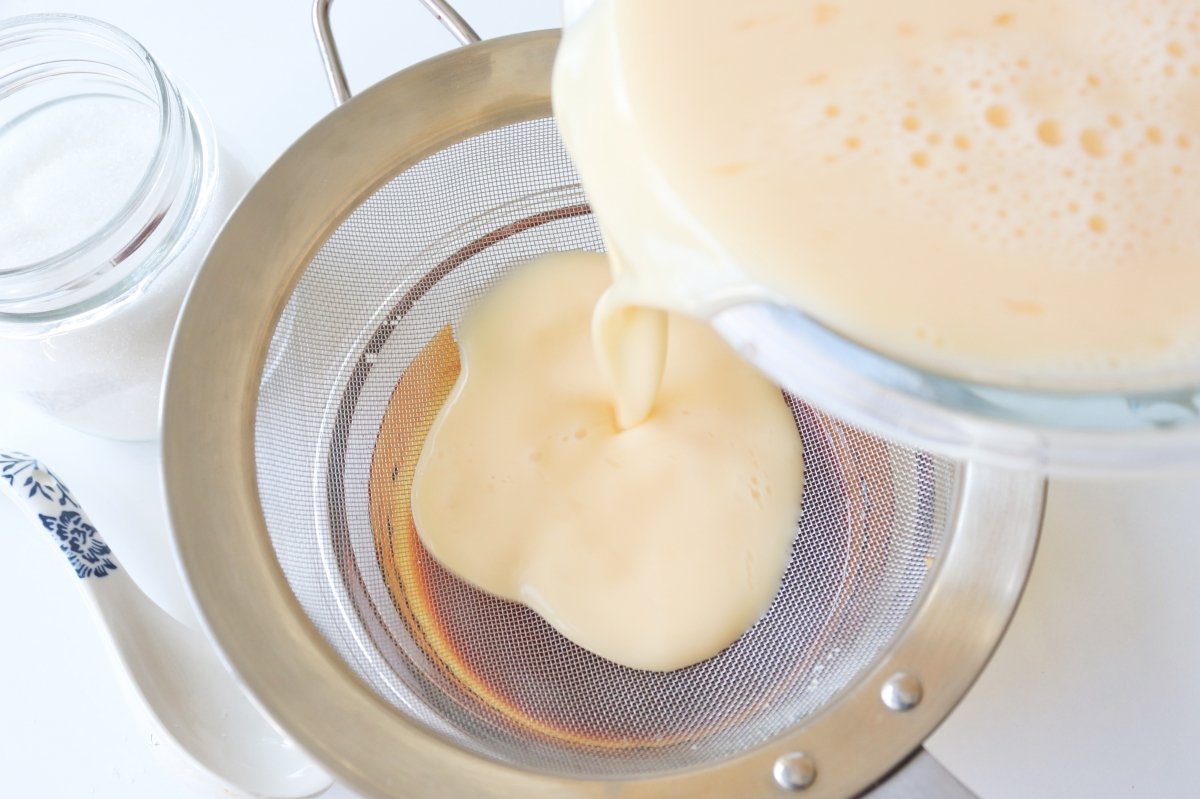 STEP 5
We place the flan in the microwave on medium-high power for 2 minutes. Following this, we cook the flan at a low temperature for another 4 or 5 minutes.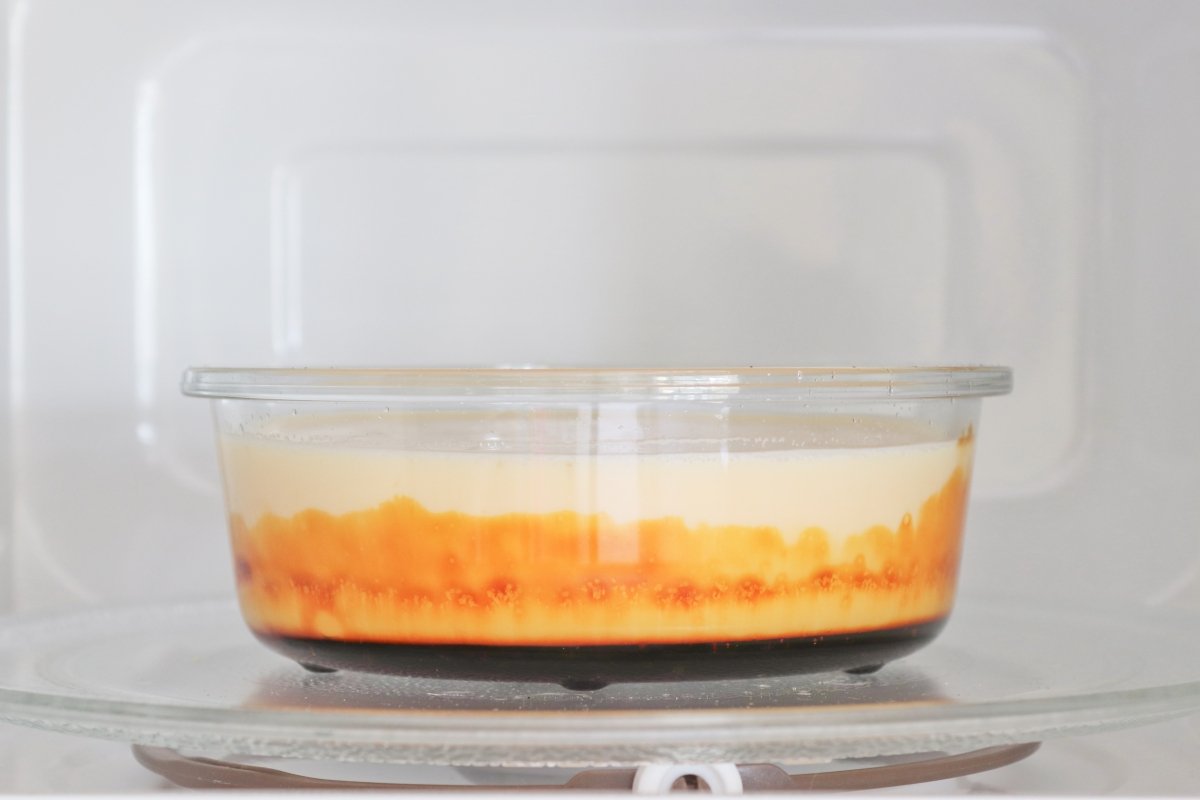 STEP 6
Allow the flan to cool before placing it in the refrigerator for 3-4 hours or overnight to enjoy chilled.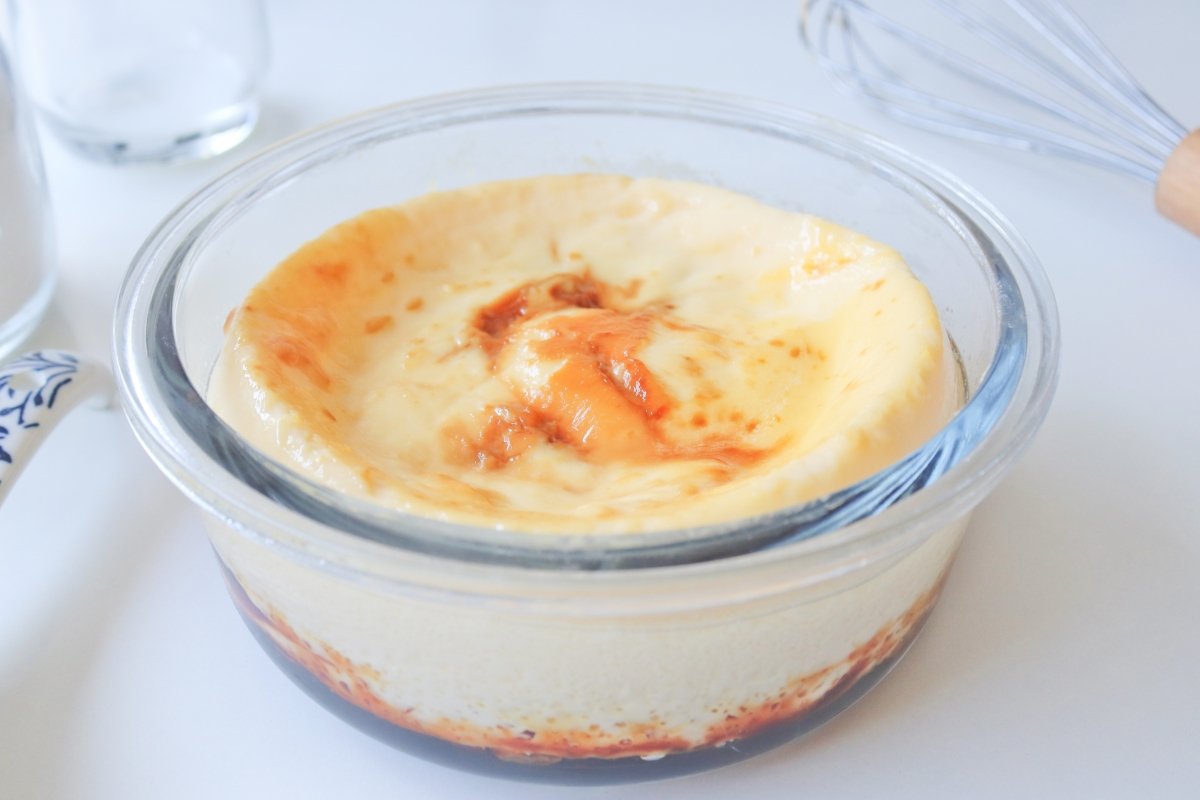 STEP 7
Once the flan has cooled, unmold it and serve it plain or with your favorite toppings, such as whipped cream and dried fruit.