The Aguachile Shrimp Recipe is a traditional Mexican recipe, specifically from the Pacific West Coast area. In Mexico, aguachile is traditionally served as an appetizer in the center of the sharing table, and, optionally, it can be accompanied by tortilla chips or corn tortillas.
This dish has many variations, but we can say that the basic shrimp aguachile recipe is made with raw shrimp marinated in a sauce made with lime juice, chilies, and cilantro and served with strips of red onion and cucumber.
When preparing the sauce to marinate the shrimp, we will take into account our tolerance for spiciness. If we like the best shrimp aguachile recipe spicy, we'll use the whole peppers, and if we want the Mexican shrimp aguachile recipe less spicy, we'll remove the seeds from inside the peppers.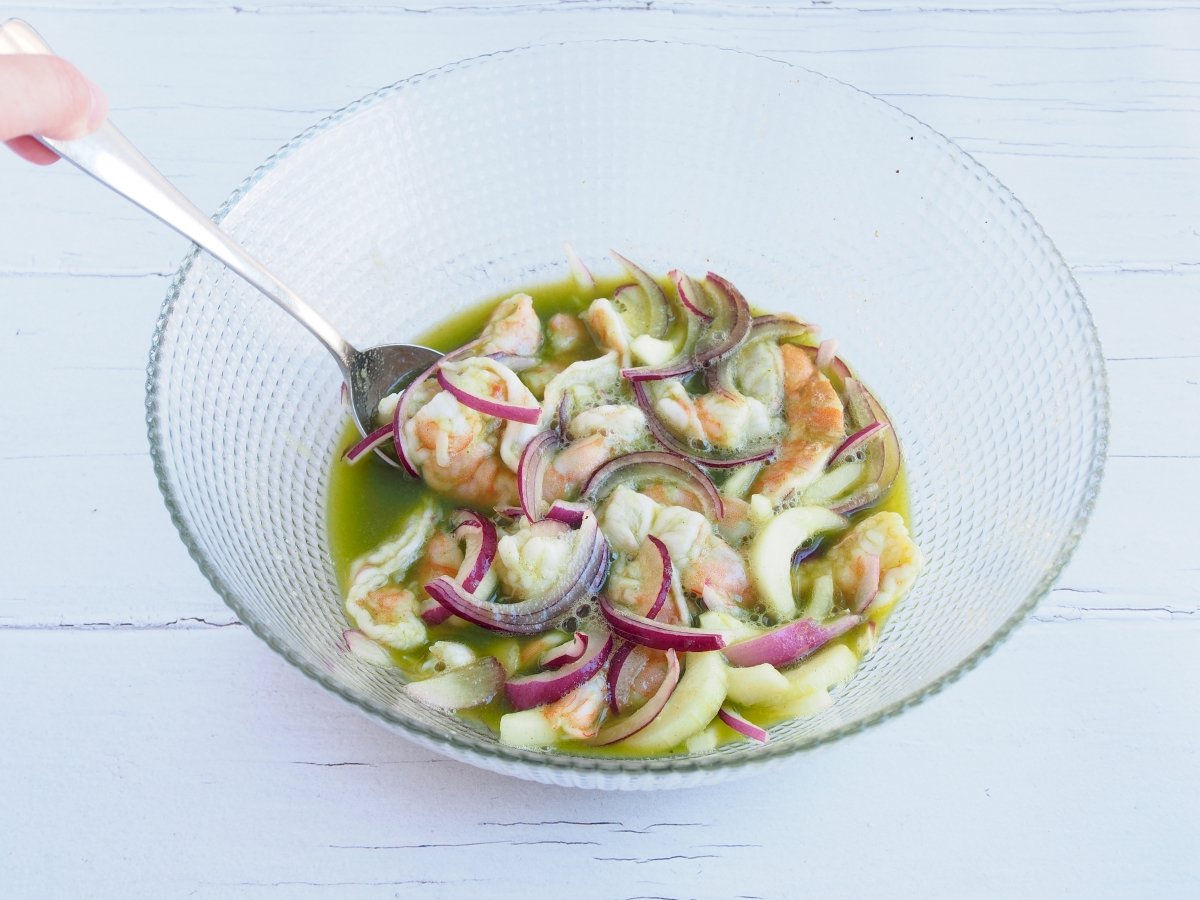 INGREDIENTS
400g limes
2 jalapeno peppers
20g fresh coriander
Prawns (prawns or prawns)
Sal
ground black pepper
100g of cucumber
50g red onion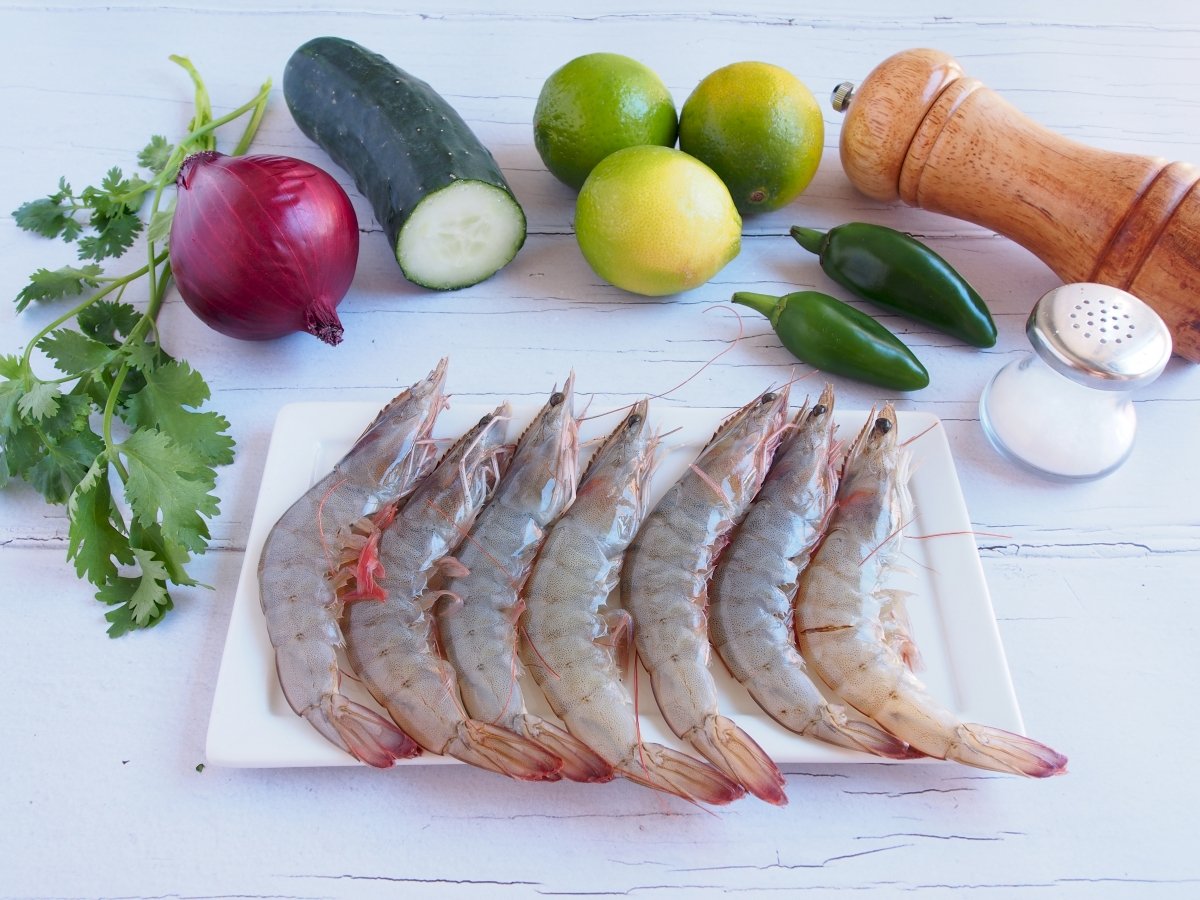 HOW TO MAKE AGUACHILE SHRIMP RECIPE
STEP 1
The sauce in which the prawns will be marinated must be made before we can begin to produce the prawn aguachile. To do this, we squeeze 400g of limes and combine the juice with 2 jalapenos and 20g of fresh cilantro in a mixing glass.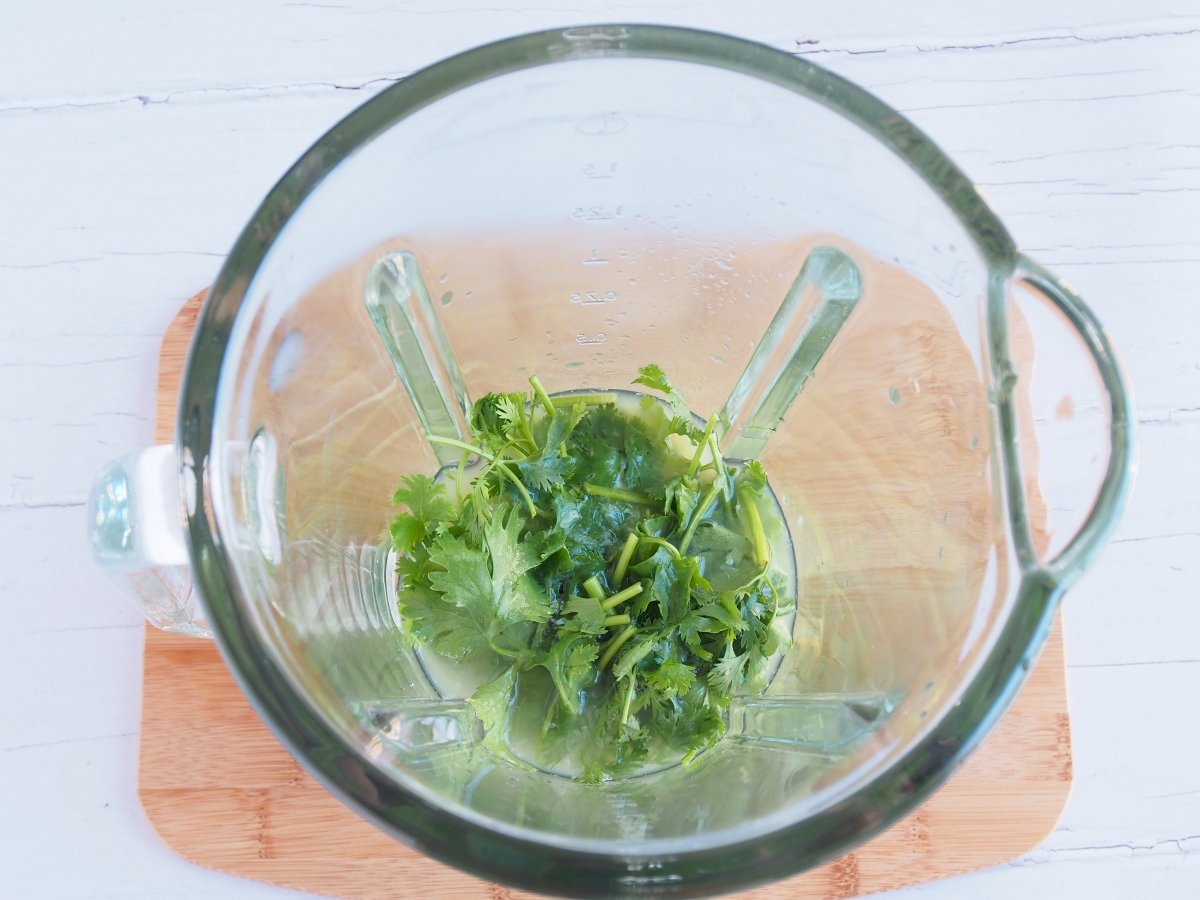 STEP 2
Using the blender, we combine these ingredients until the sauce is totally liquefied. We've reserved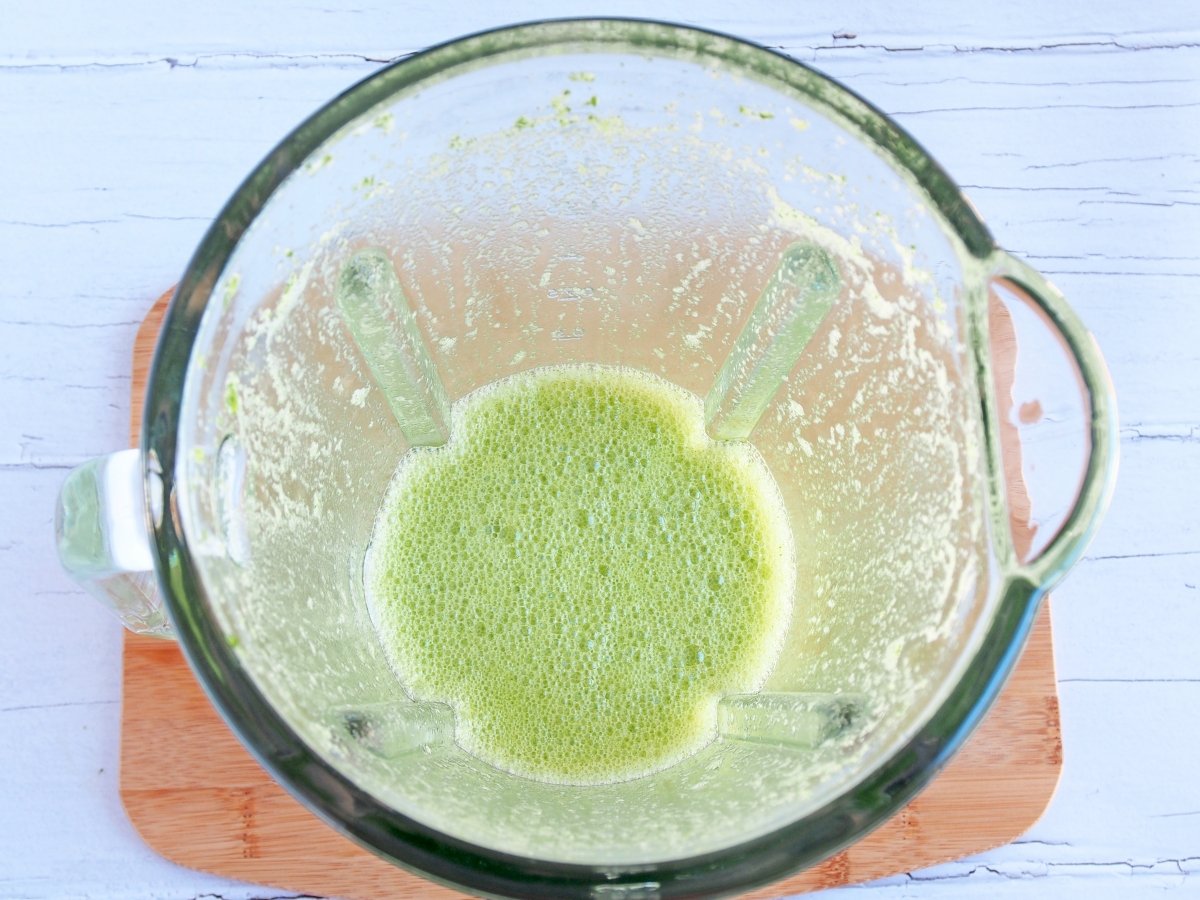 STEP 3
We'll then get started on the 400 g of prawns. We peel them after removing their heads. The intestines are then removed, leaving them open in the shape of a butterfly, and an incision is created over the entire upper back.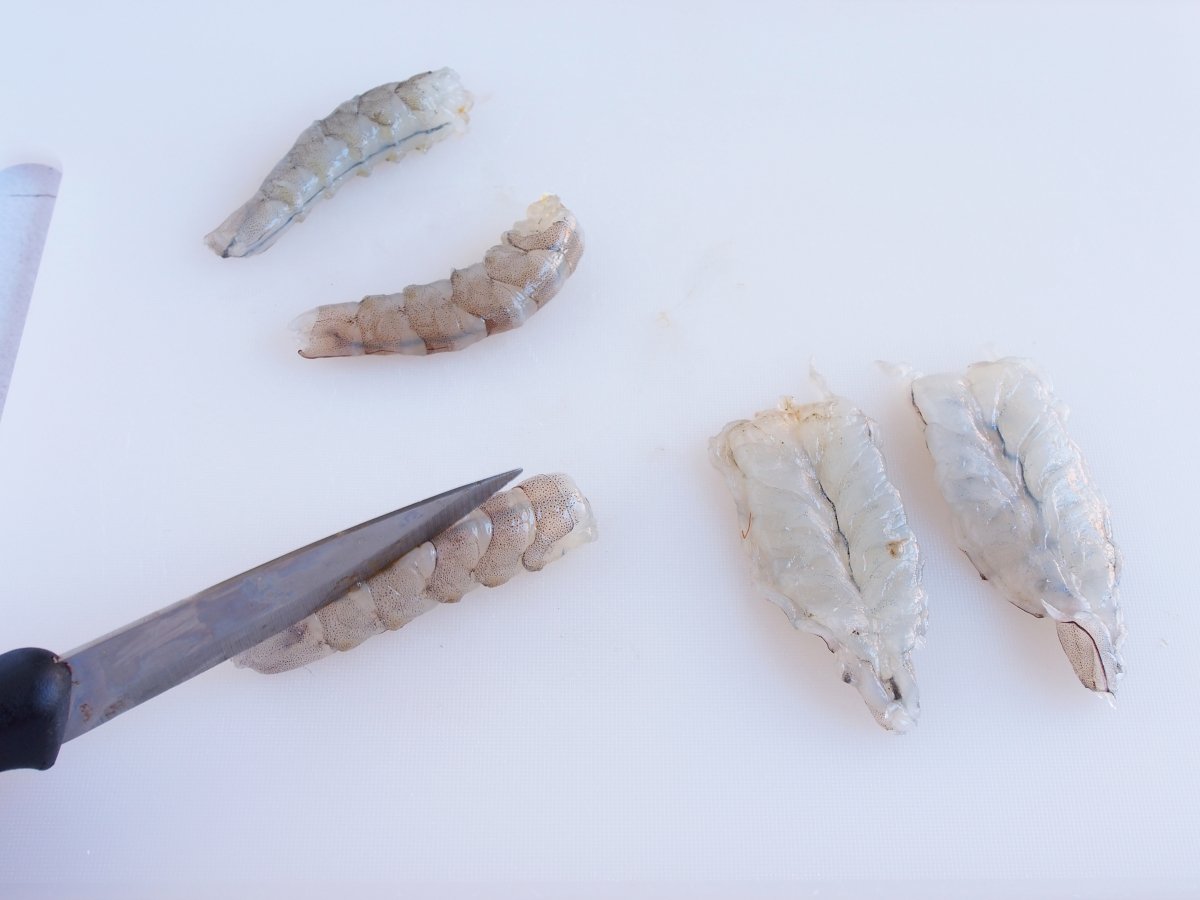 STEP 4
When all of the prawns are prepared, we rinse them in a small amount of fresh water and pat them dry thoroughly using paper towels. Next, include salt and freshly ground black pepper.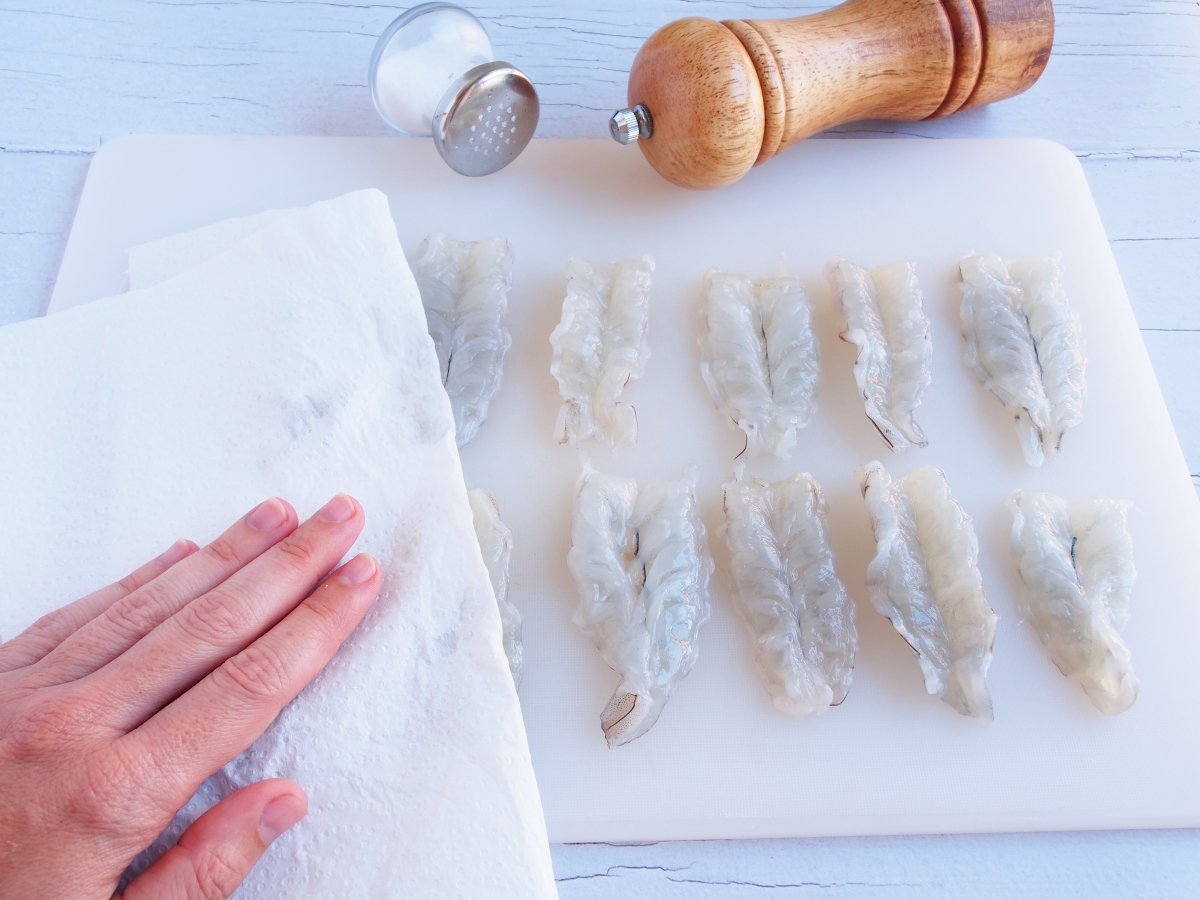 STEP 5
Next, we pour the reserved sauce into a bowl with the prawns within. The bowl was placed in the refrigerator, covered with a clear plastic sheet, and the mixture was allowed to macerate for 20 minutes.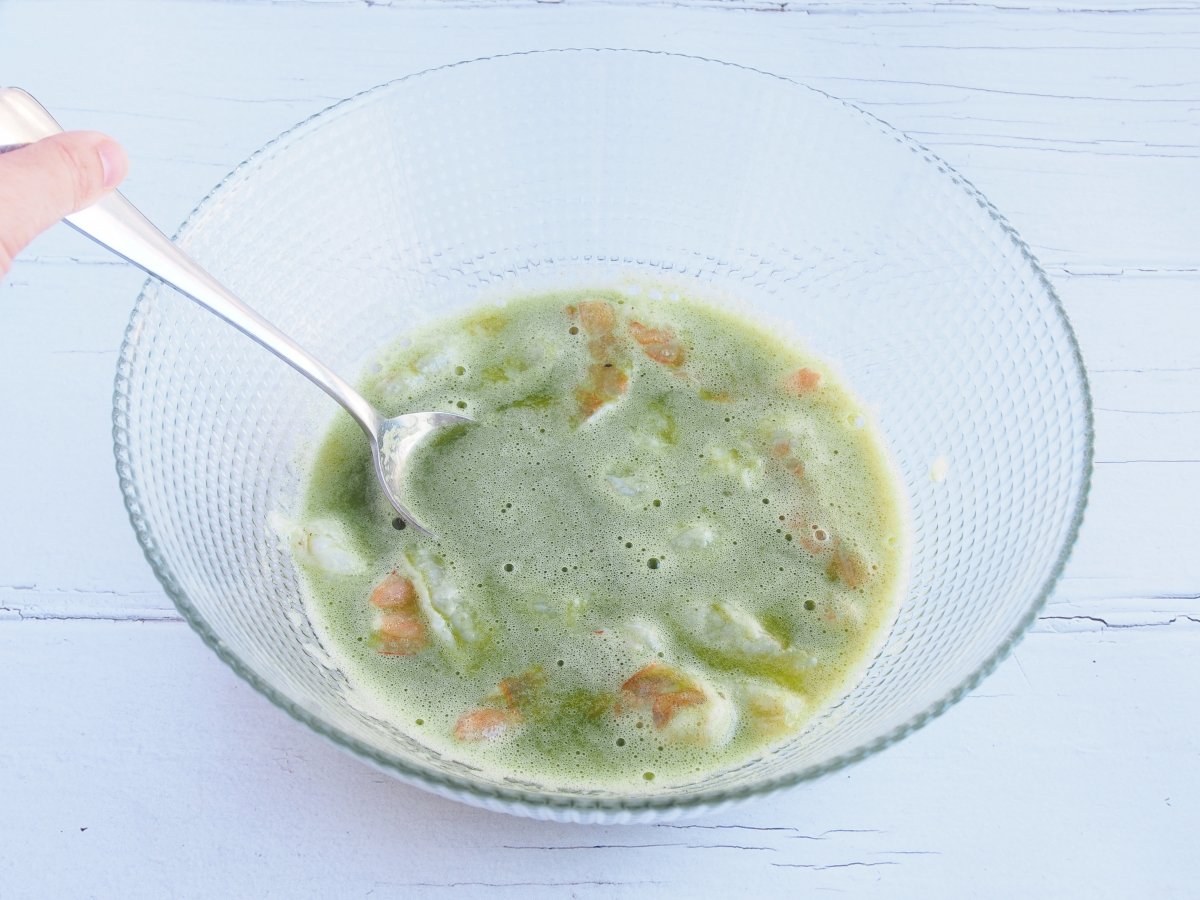 STEP 6
We will prepare 100 g of cucumber and 50 g of red onion to go with the aguachile while the prawns macerate. To accomplish this, we peel the cucumber, cut it in half, and scrape out the interior seeds. Then, much as with the purple onion, we cut it into half-moon shapes.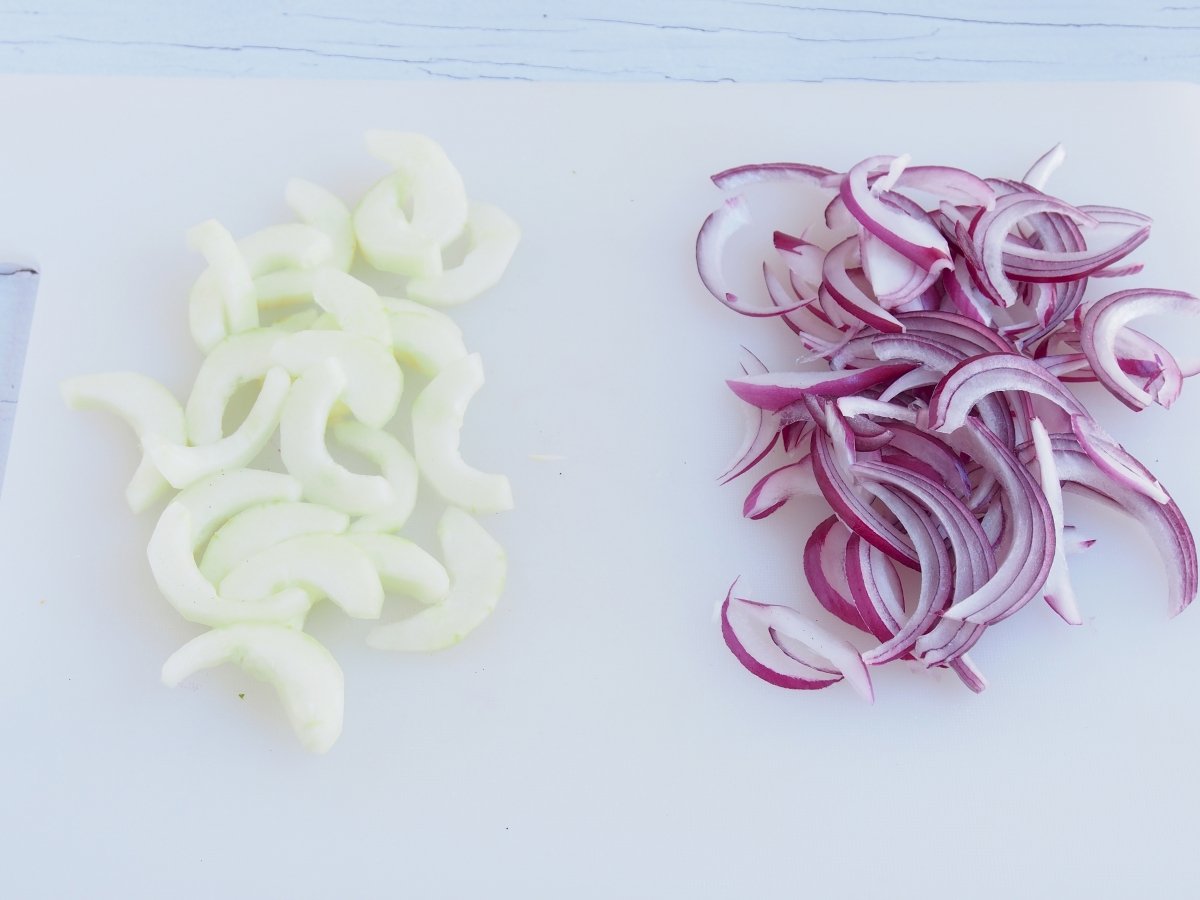 STEP 7
After the bowl has been macerating for 20 minutes, we remove it from the refrigerator to observe how the prawns have changed color because they have "cooked" due to the lime acid. The shrimp aguachile is now ready for serving once the cucumber and red onion have been added to the bowl.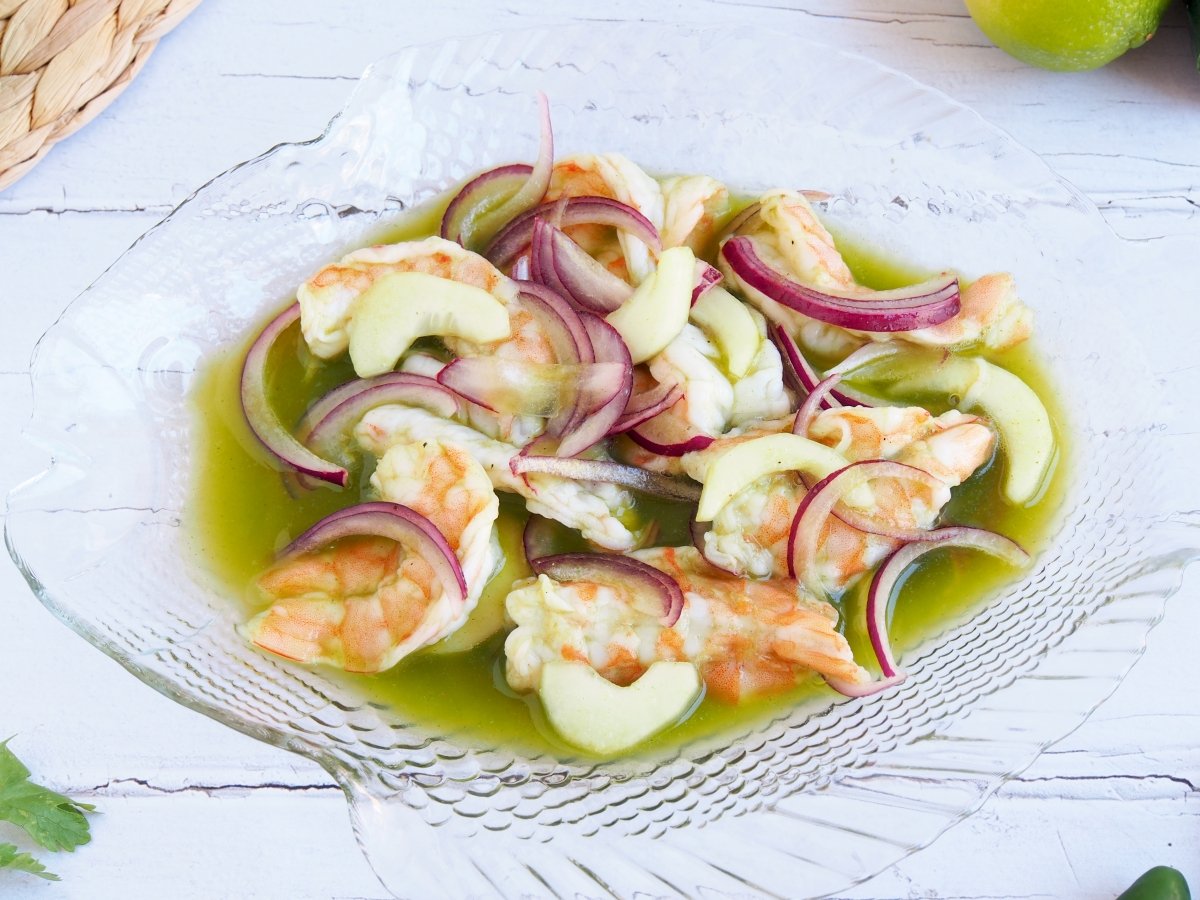 ALSO READ: PULLED PORK RECIPE UK