The Argentinian locro soup is a comforting spoon dish that is typically consumed on the coldest days of the Argentine winter. Moreover, it is one of the classic dishes that are served every May 25, the National Holiday, accompanied by empanadas and, in the afternoon, maté with sweet potatoes or quinces, which are a real delight. I would dare to say that the locro is an Argentine stew similar to what the Asturian bean stew is in our gastronomy.
In the Argentinian soup ingredients of the locro recipe, we will find words like "pumpkin" or "beans", although not to be afraid, they are denominations equivalent to "pumpkin" and "beans." The diversity and richness of our language allow us to name an ingredient in different ways depending on the country or region where we are.
Argentinian locro is a recipe that requires a 24-hour forecast in its preparation, so that beans, wheat, and corn are hydrated. It is therefore a point to take into account when planning the recipe. Moreover, in a good dish with a spoon, the locro gains in intensity, nuances, and texture if it is consumed a few hours after cooking.
It's a traditional recipe subject to variations in its ingredients, depending on where it is cooked. My recipe comes from the heart of Mendoza, the Argentinian wine capital.
INGREDIENTS
200g lima beans (large beans)
200g of red kidney beans
200g mashed yellow or white corn (or 100g each)
100g peeled wheat
1 grilled chorizo ​​(chorizo ​​criollo)
100 g of salted bacon.
250g brisket (beef)
2 pork ribs (pork ribs).
30ml of extra virgin olive oil.
2 cloves of garlic
Sal
-Ground white pepper
2 onions
½ green pepper
½ red bell pepper
500 kg of pumpkin (pumpkin)
1 tablespoon of oregano.
1 teaspoon ground chili
FOR THE SALAD:
1 onion
15ml of extra virgin olive oil.
1 tablespoon sweet red pepper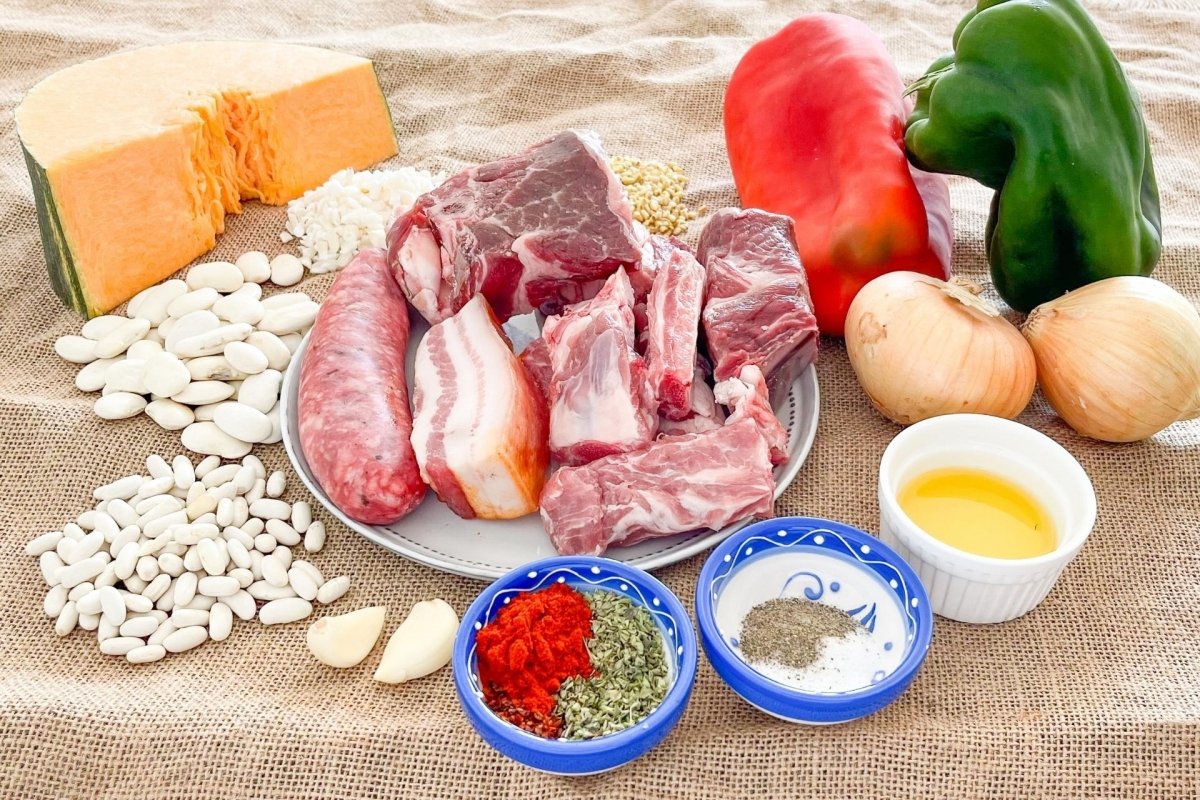 HOW TO MAKE ARGENTINIAN LOCRO
STEP 1
The wheat and beans in this recipe must be hydrated in advance. Soak 200 g of Pallares beans, 200 g of lubias beans, 200 g of corn puree, and 100 g of peeled wheat in water for 24 hours prior to making the dish.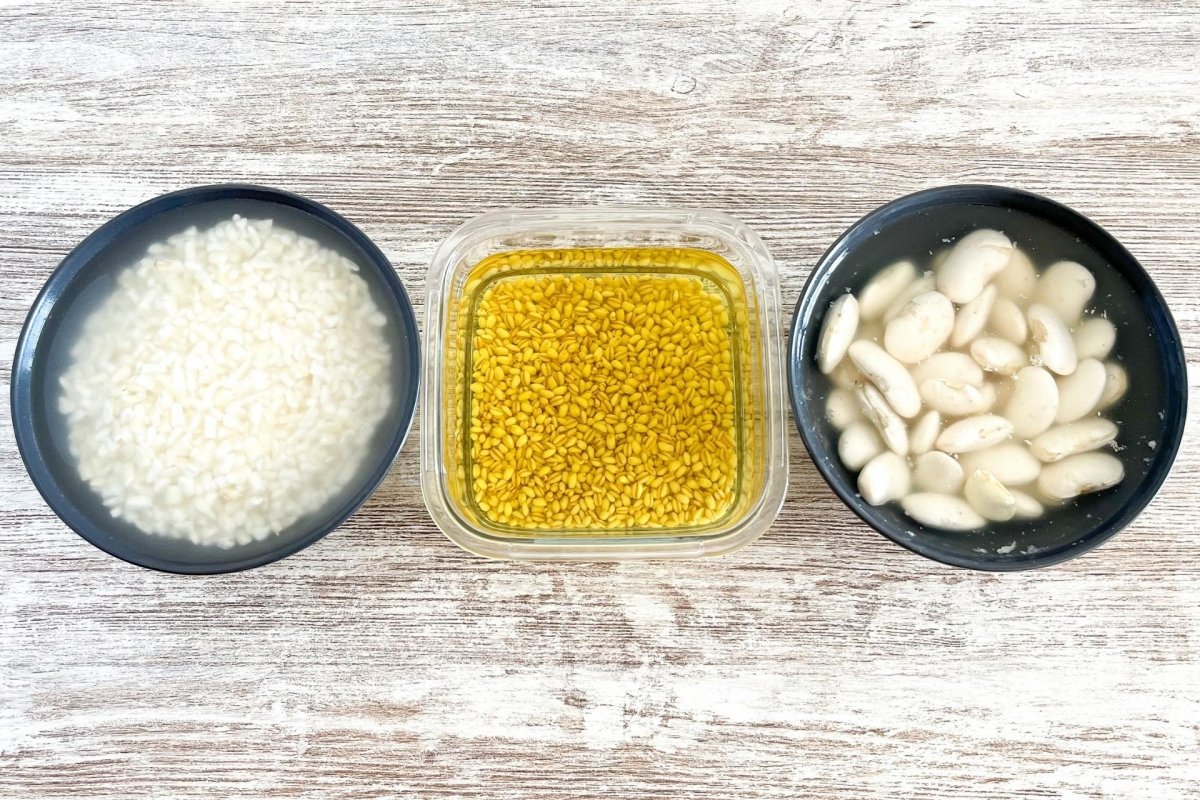 STEP 2
The next day, boil the dried beans in water in a saucepan over low heat for about two hours. Follow the instructions below to continue with the recipe after the beans have simmered for an hour. Because their cooking will be completed along with the rest of the components, the beans must be somewhat hard.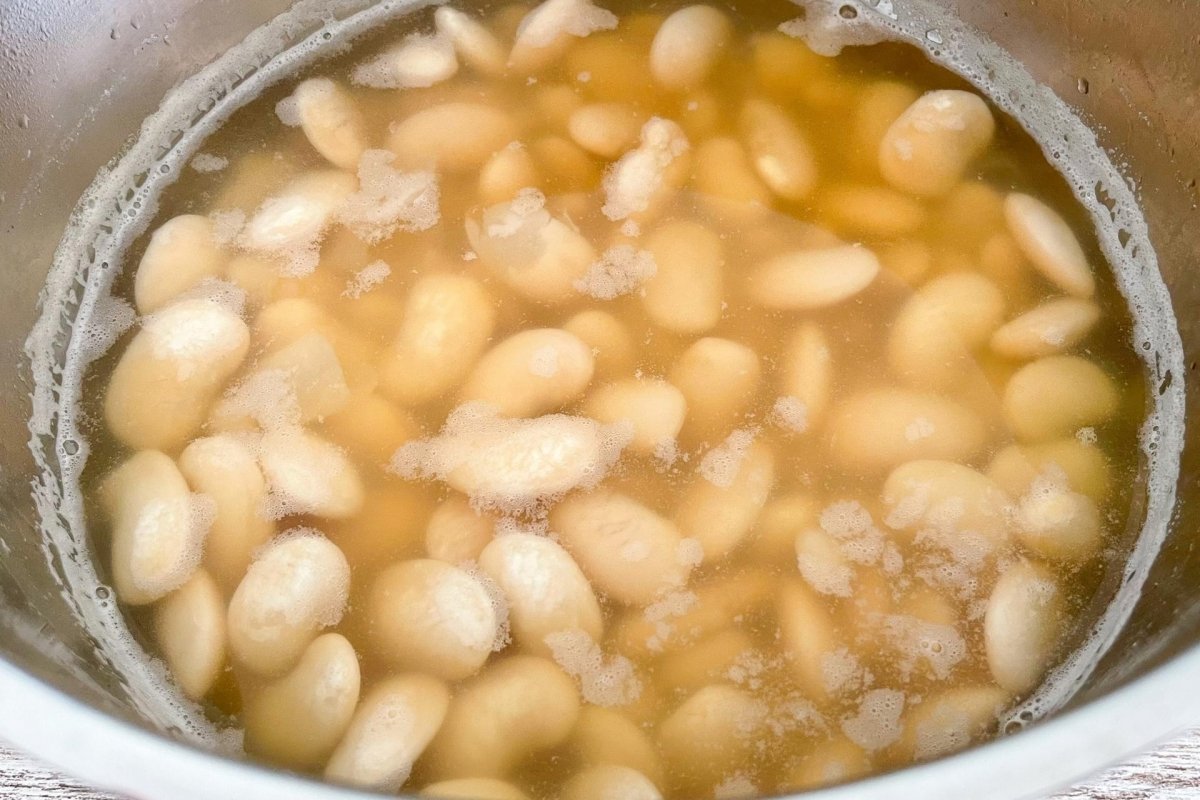 STEP 3
Cook 1 grilled chorizo in a saucepan with water for 5 minutes over low heat to lighten the stew. The chorizo will release some of its fat in this manner. Reserve after removing from the heat.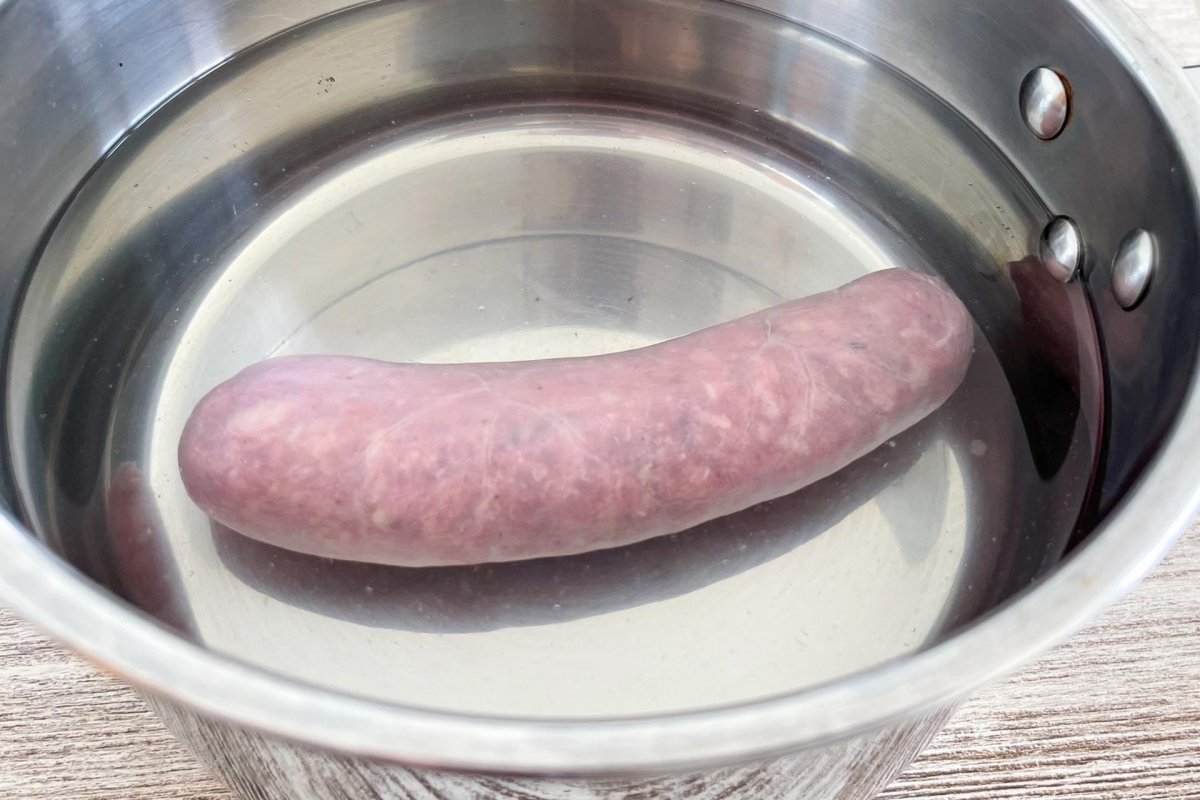 STEP 4
Next, chop the following ingredients into small, uniform pieces so that each ingredient is present when eating the locro: Cut the 2 pork ribs into pieces, add 100 g of salted bacon, 250 g of flank steak, and the previously cooked grilled chorizo. Two finely sliced garlic cloves and the meat are added to a big pot that has been heated with 30ml of extra virgin olive oil. Meat should be seasoned and cooked until it turns golden. Take it out of the pot and reserve it.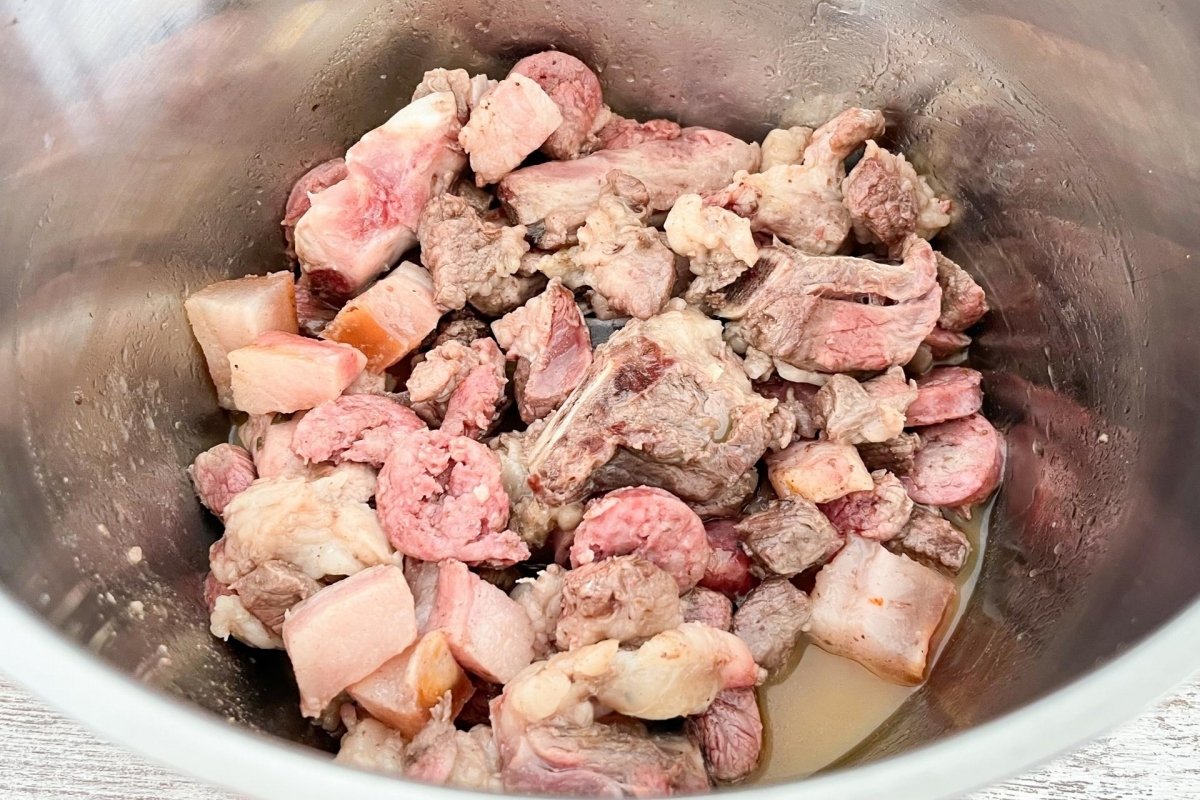 STEP 5
Slice up two onions, one half of green pepper, one half of red pepper, and 500 kg of pumpkin or squash. Add salt and pepper, and sauté until the onion starts to become translucent. Return the meat to the pot at this stage. The squash is the key to a great locro, so you should strive to cut it as thinly as possible so that it will blend into the simmering broth and provide an incredible texture.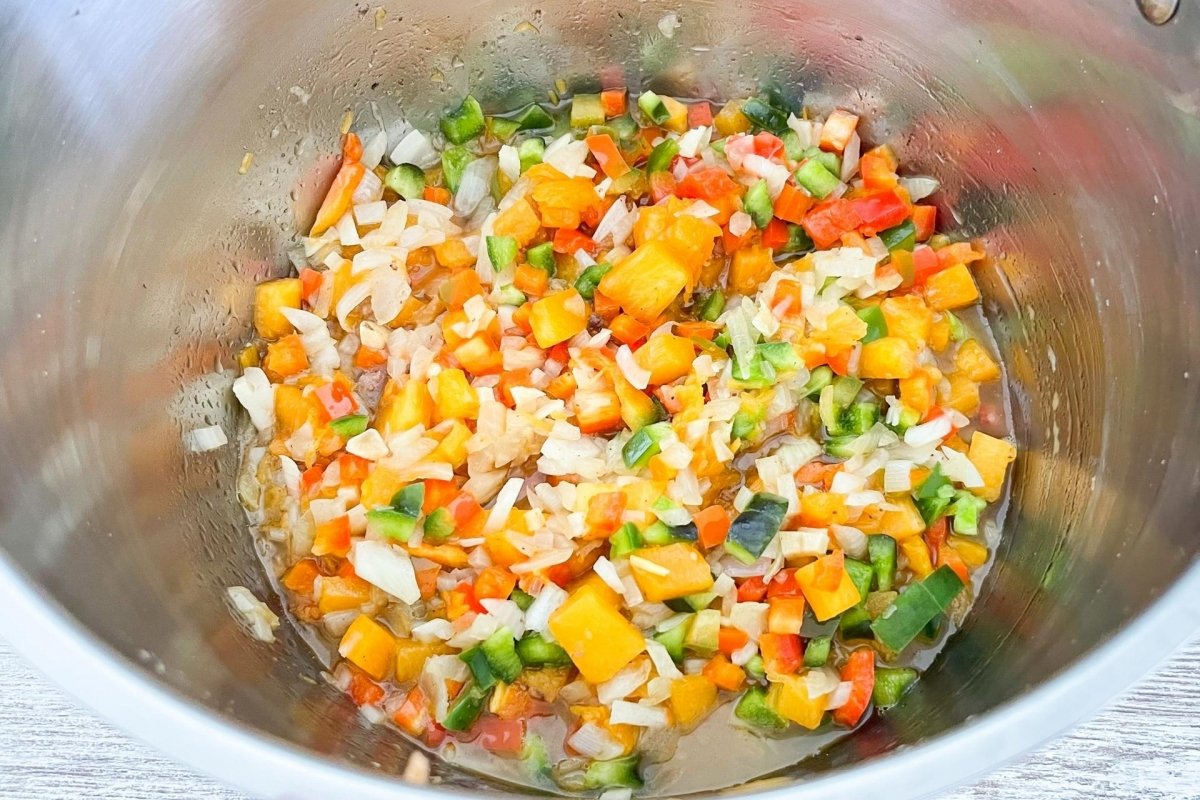 STEP 6
Add the previously cooked beans and corn along with the oregano, pepper, and water. Add the beans that had previously been cooked with the wheat. Cook for 30 more minutes, on low heat. It's crucial to taste the pinch of salt at this stage and add more if necessary.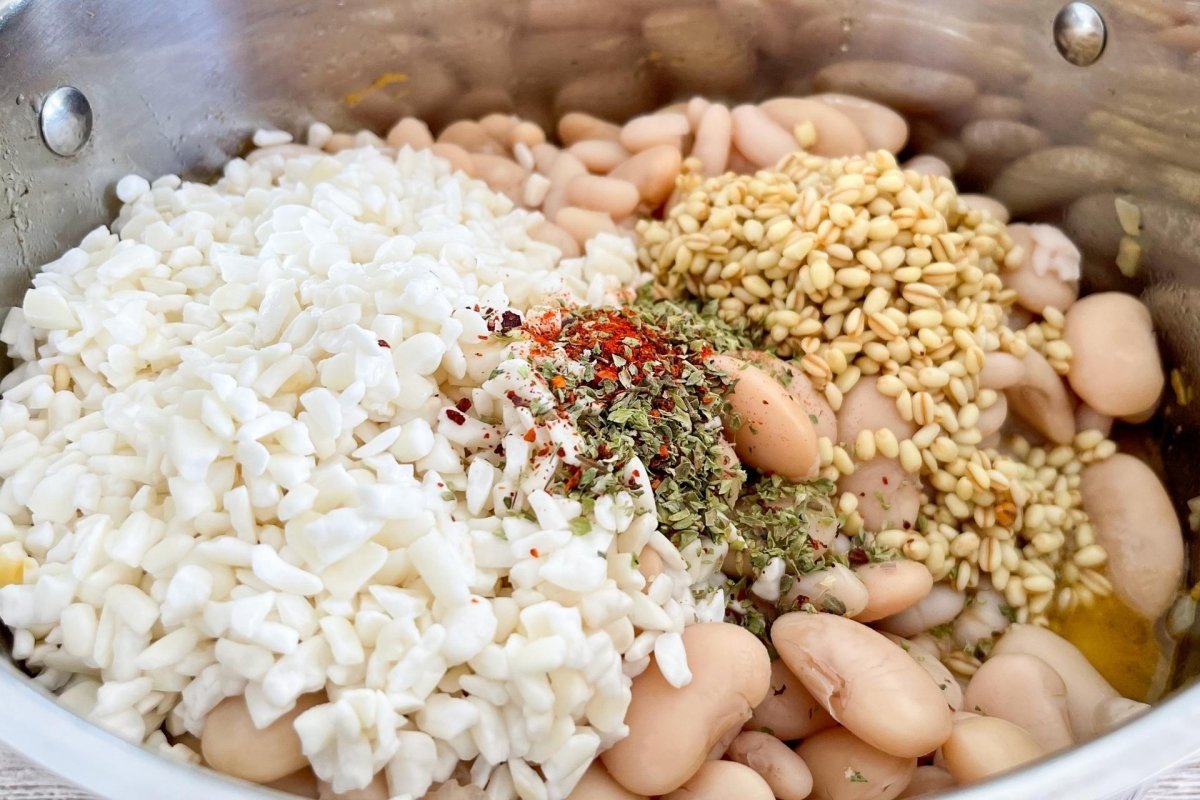 STEP 7
The Argentinian dish is traditionally served in a clay pot accompanied by a vinaigrette made from onion and paprika. To prepare this vinaigrette, julienne 1 onion and sauté in a pan with 15 ml of extra virgin olive oil over low heat for 7 minutes until the onion is well poached. After this time, remove the pan from the heat and add 1 tablespoon of sweet red paprika.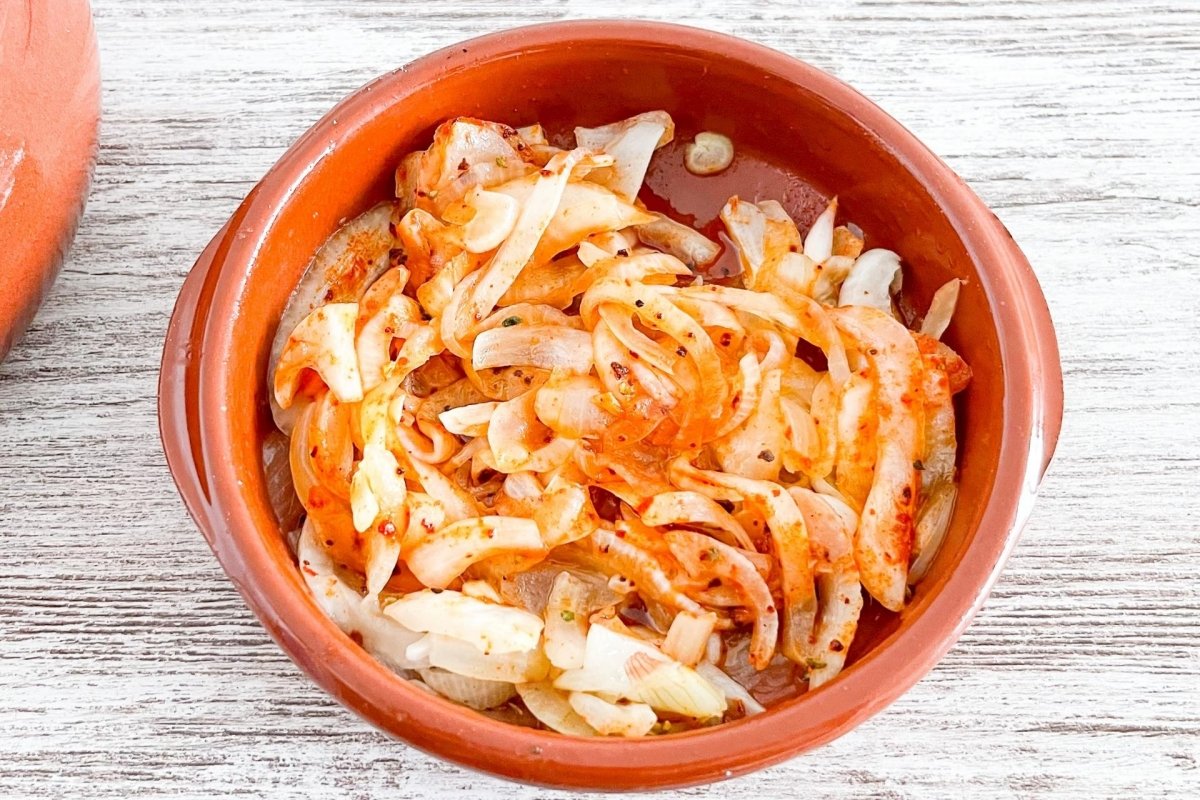 STEP 8
Serve the Argentinian locro in the clay pot and cover with the vinaigrette.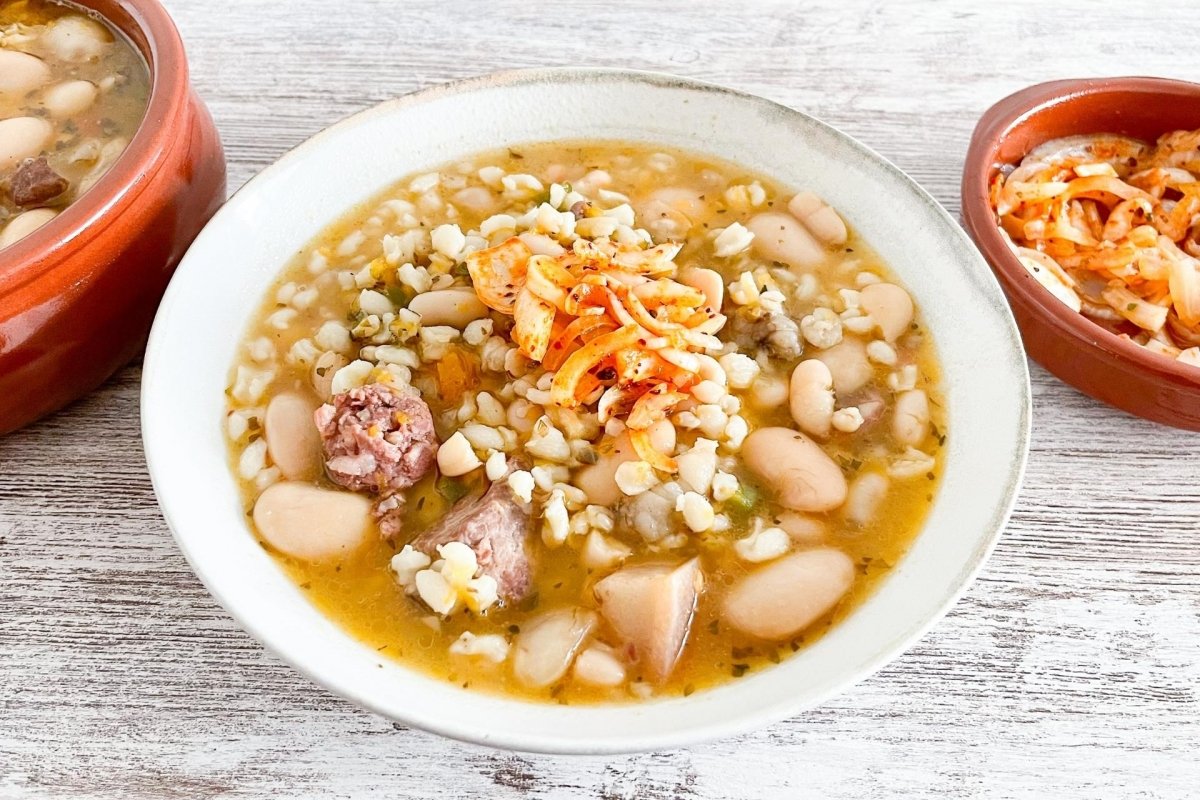 also read: MANGO PIE RECIPE