The Asturian tuna roll, oh nice in roll It is a typical dish of the fishing villages of Asturias, a kind of fish cake or giant meatball in sauce in which the tuna is chopped with a knife, mixed with poached vegetables, mixed with eggs and breadcrumbs and cooked in a rich tomato sauce. The sauce adds juiciness to the fish, although if the tuna is quality and you treat it well, this won't be necessary.
The tuna roll of bonito is one of those dishes that is prepared at home, but that can also be found in many restaurants throughout the coast of Asturias, which compete in summer to make it the tastiest version. Rolled tuna is very easy to prepare, all you need is good raw material; it freezes really well, so you can whip up a good batch and leave it waiting in the freezer for a summer bite in late summer, the first chill of fall, or even after. How nice to find succulents in the freezer.
The one important observation to wow your guests when serving the bonito roll is that you have to let it rest after having prepared it, give it time to cool completely then refrigerate it; the fish juices coagulate and cohesive the roll, which makes filleting much easier and also cuts smoother slices. Remember this, as it pays to prepare the roll a day in advance
INGREDIENTS
1 medium onion chopped
Olive oil for the sauce and to fry the tuna roll
1 chopped bell pepper
2 garlic cloves, minced
500g fresh, clean tuna, skinned and boneless
1 egg M
200g of breadcrumbs
Salt to taste
250g crushed tomato
125ml dry white wine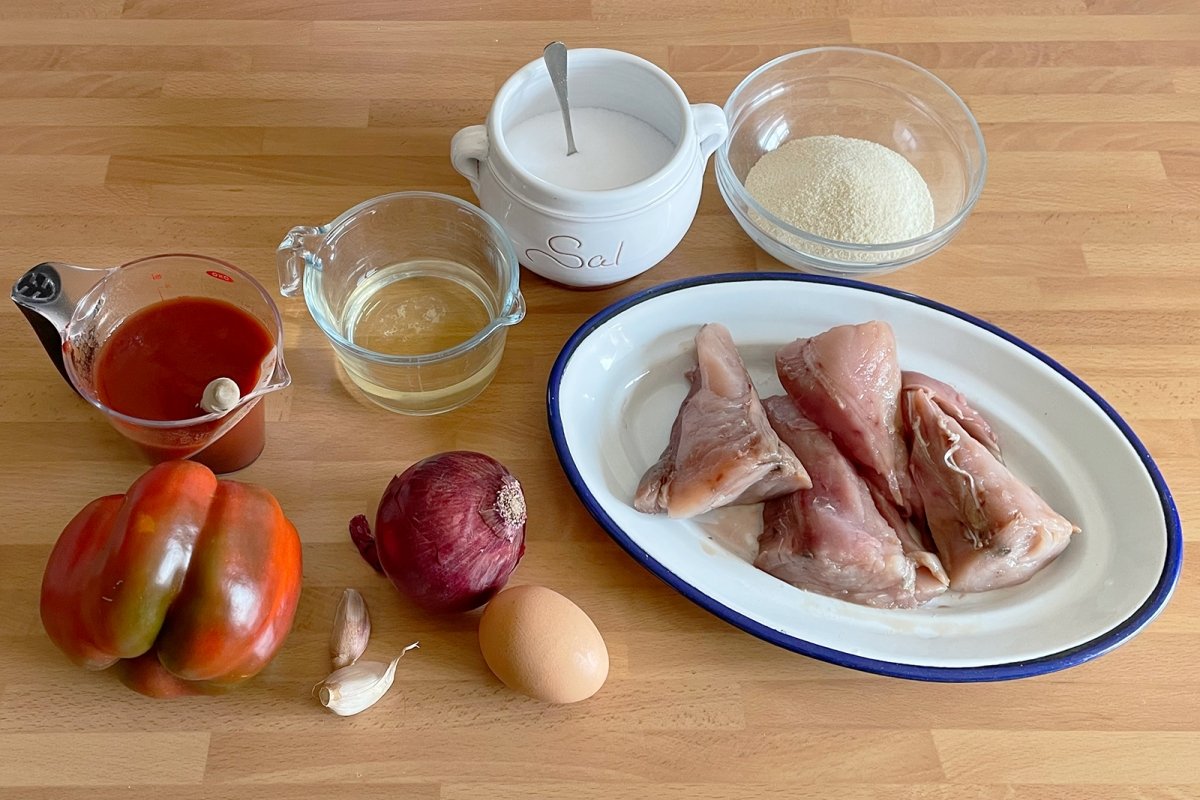 How to make an Asturian tuna roll
STEP 1
One medium onion, peeled and chopped, should be cooked until translucent in a little olive oil over low heat.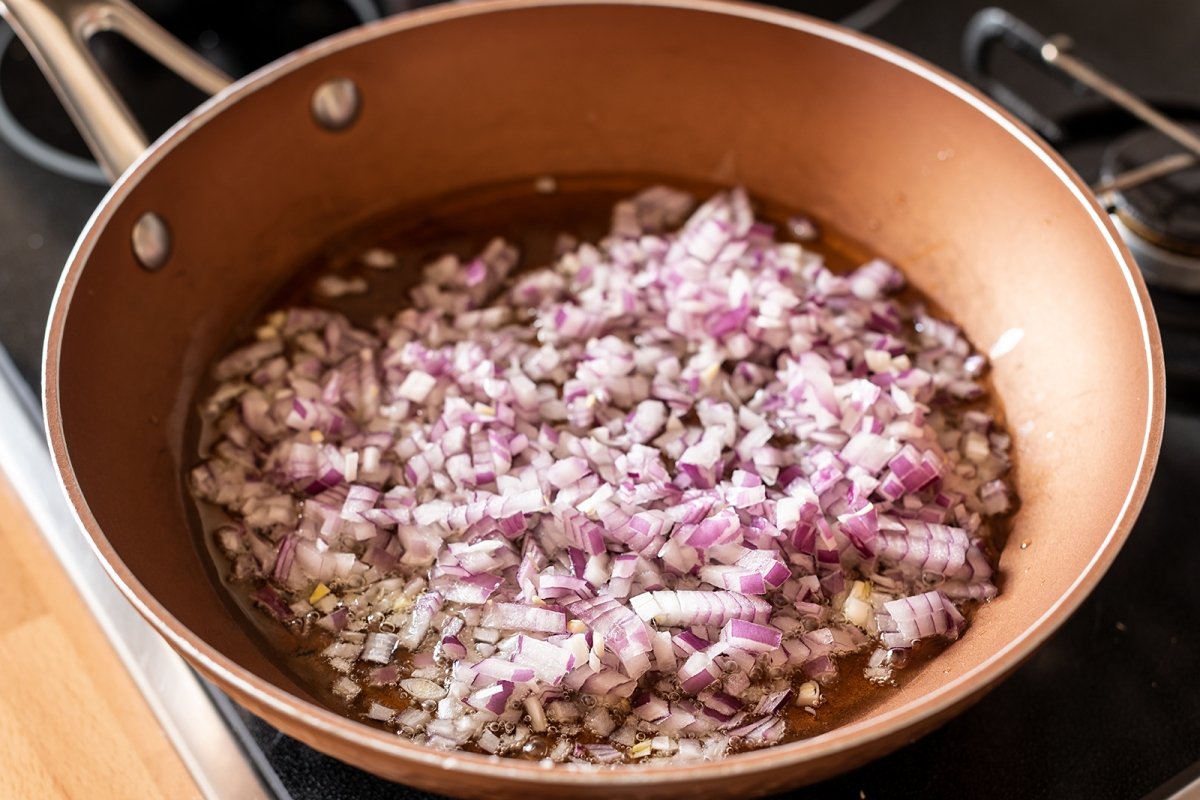 STEP 2
One bell pepper, cleaned and chopped, is added. The sauce is continued to cook until the color changes.
STEP 3
Two garlic cloves should be peeled, crushed in a mortar, and then added to the sauce. Turn off the heat after a few rotations so they can lose their raw flavour.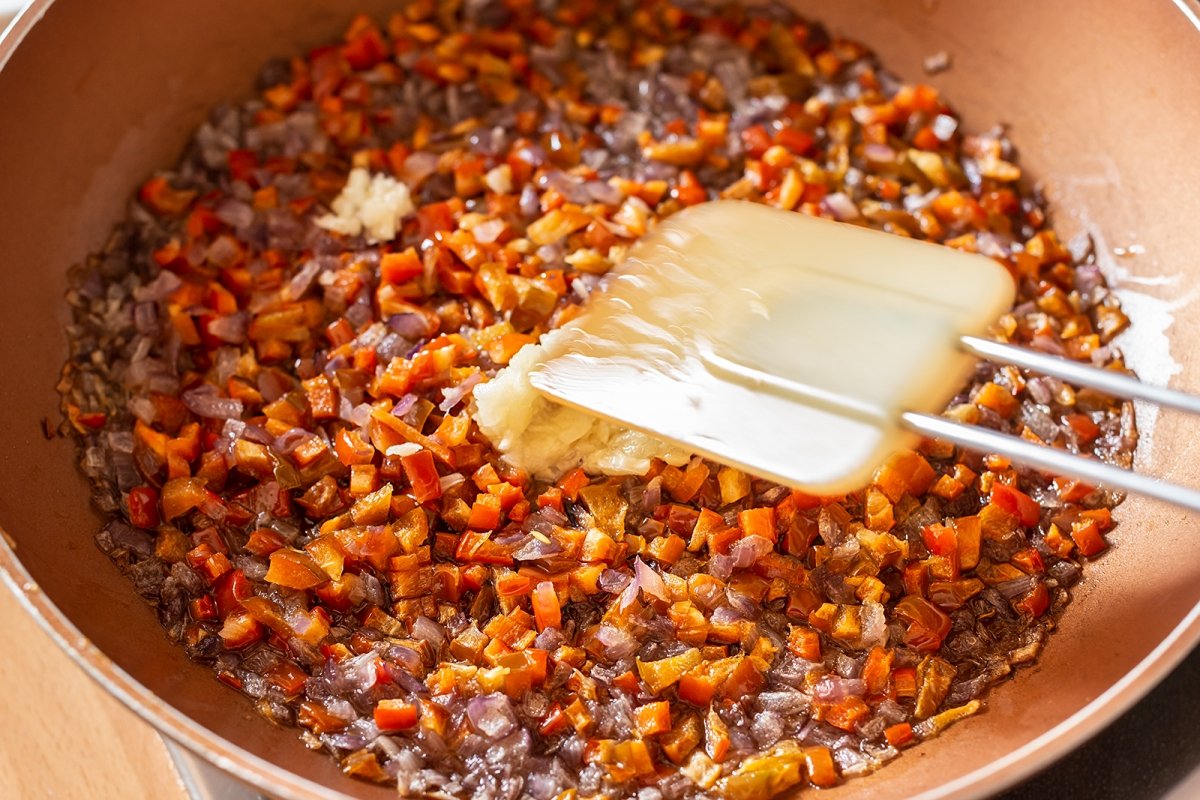 STEP 4
Chop 500 g of the very small-sized bonito meat on a cutting board.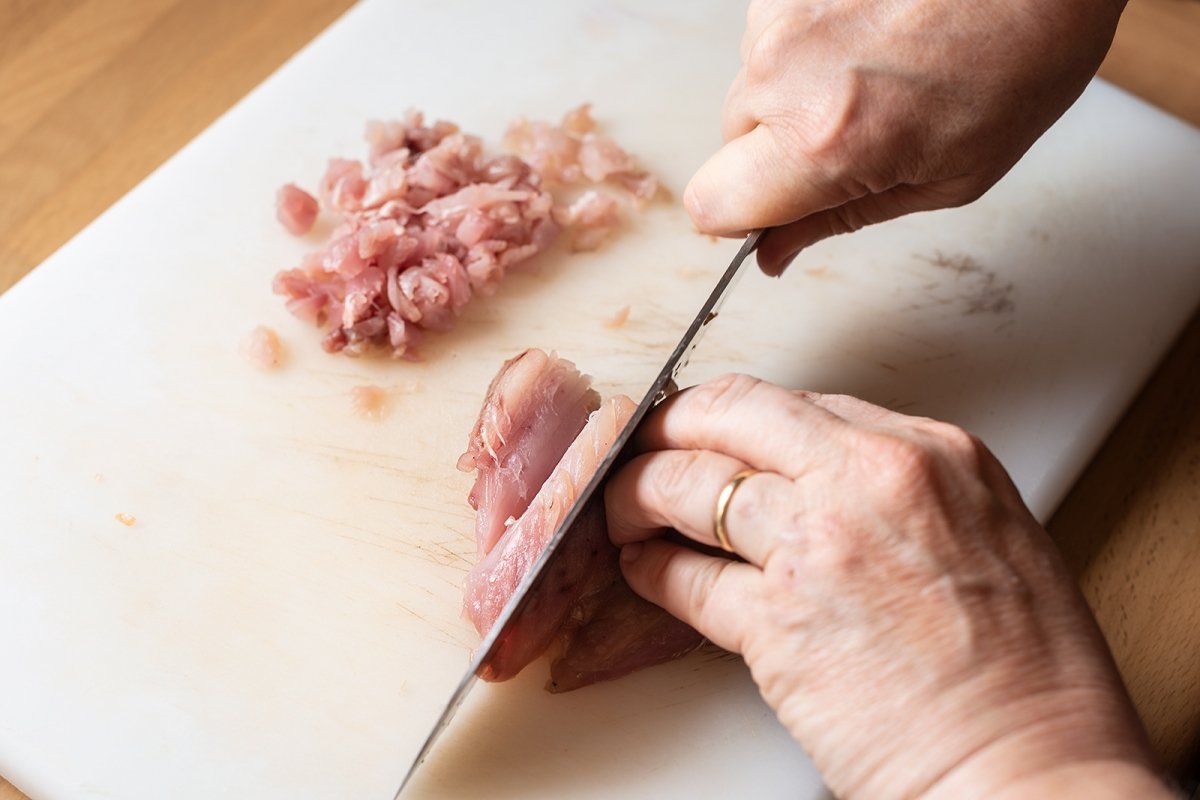 STEP 5
Add a third of the drained fried veggies to the tuna that has been chopped.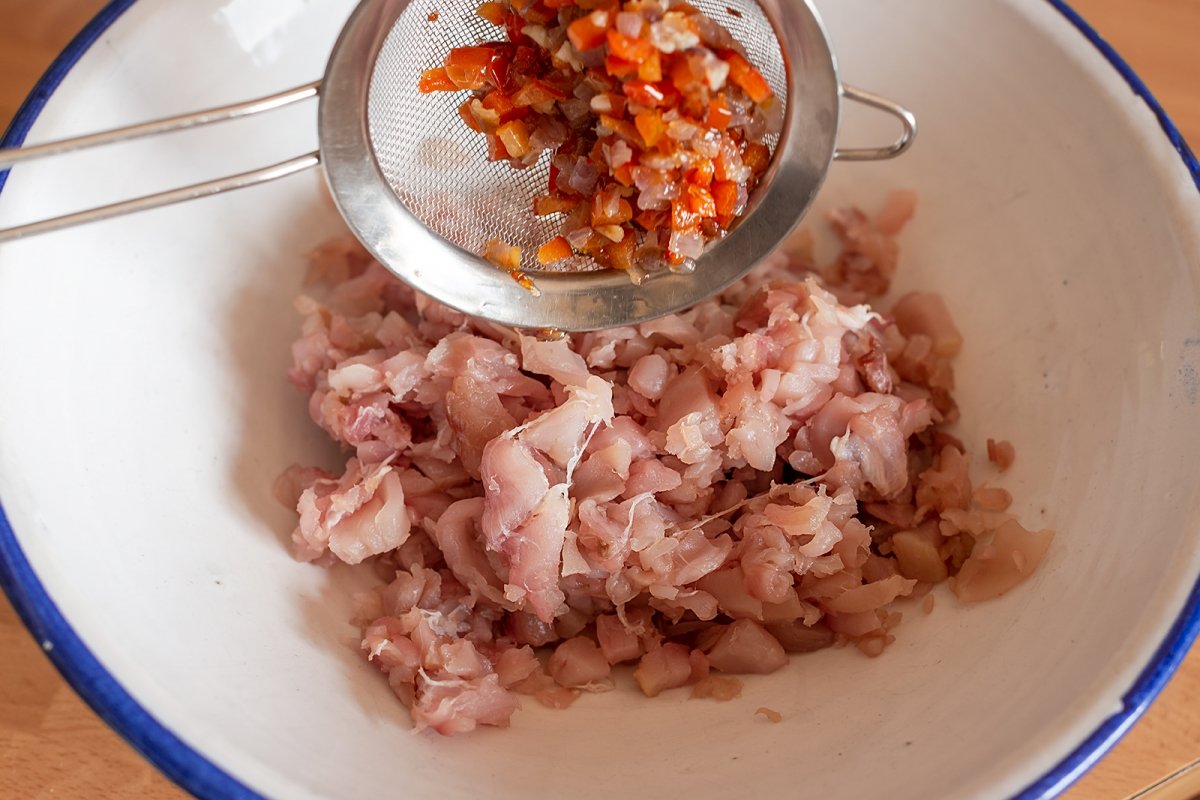 STEP 6
Mix in 1 beaten egg with the tuna mixture.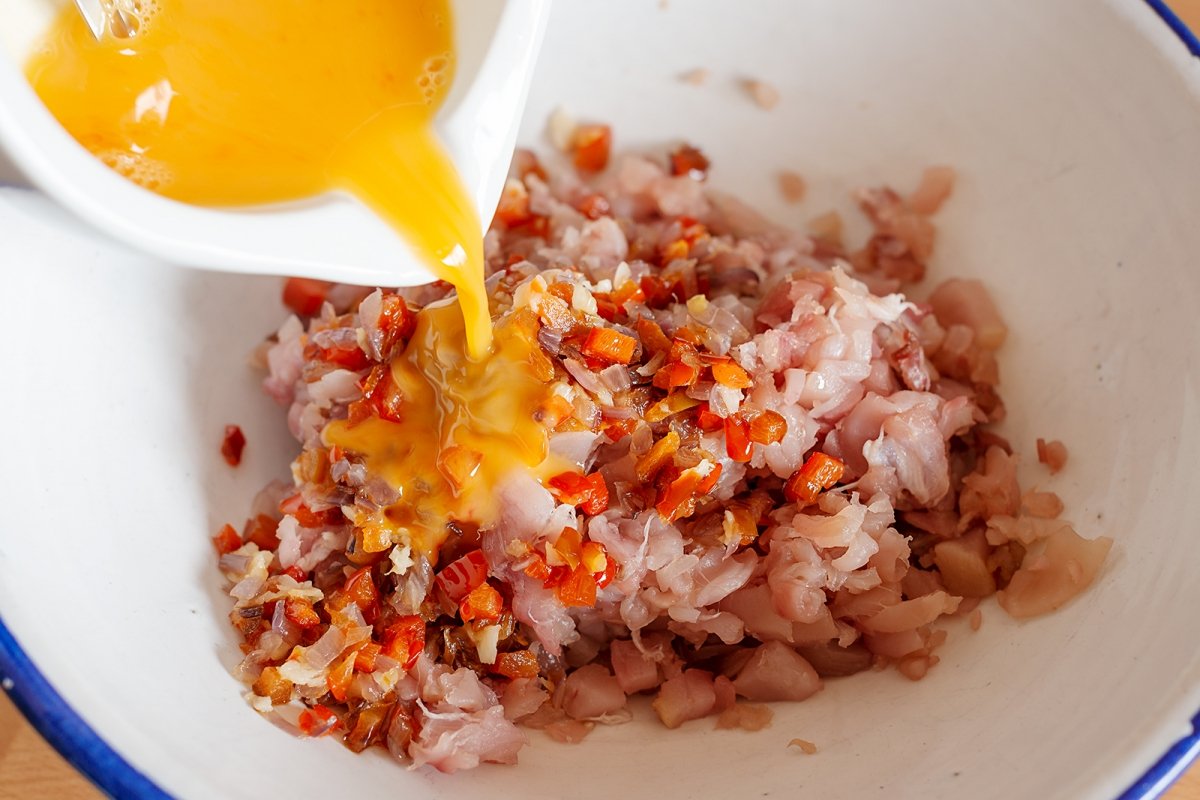 STEP 7
Add a teaspoon of salt and one tablespoon of breadcrumbs. If the mixture is too soft, add more breadcrumbs. Mix well to create a paste that is more or less cohesive.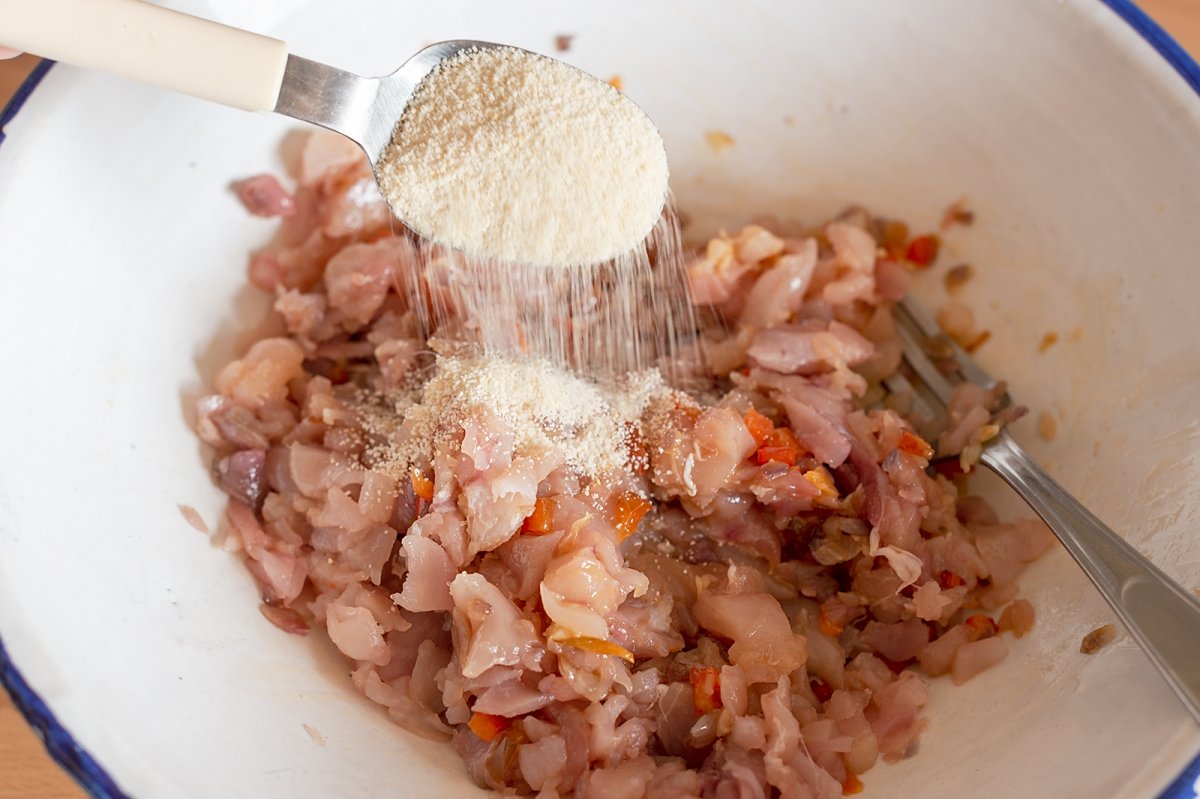 STEP 8
Form the mixture into a cylinder, handle it lightly because it is soft, and then roll it in 200 g of breadcrumbs.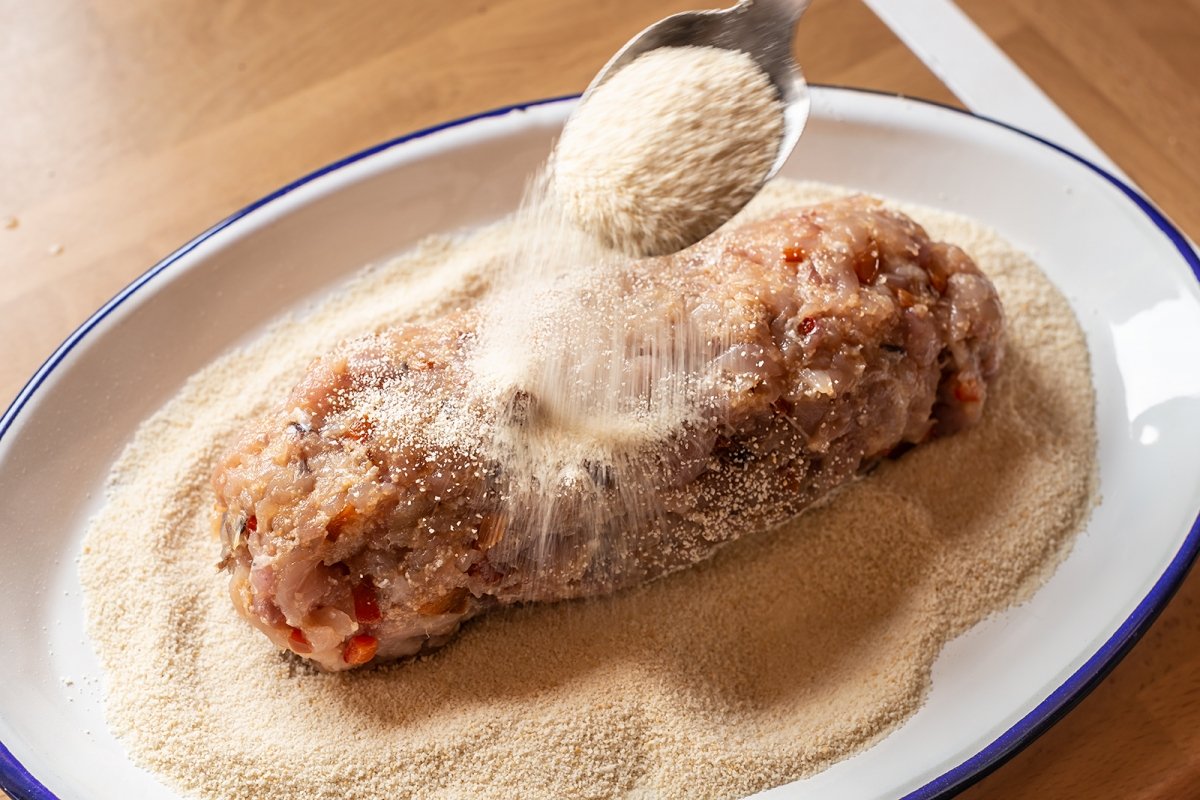 STEP 9
More olive oil should be added to the bottom of the skillet before browning the tuna roll all over over medium heat. to reserve.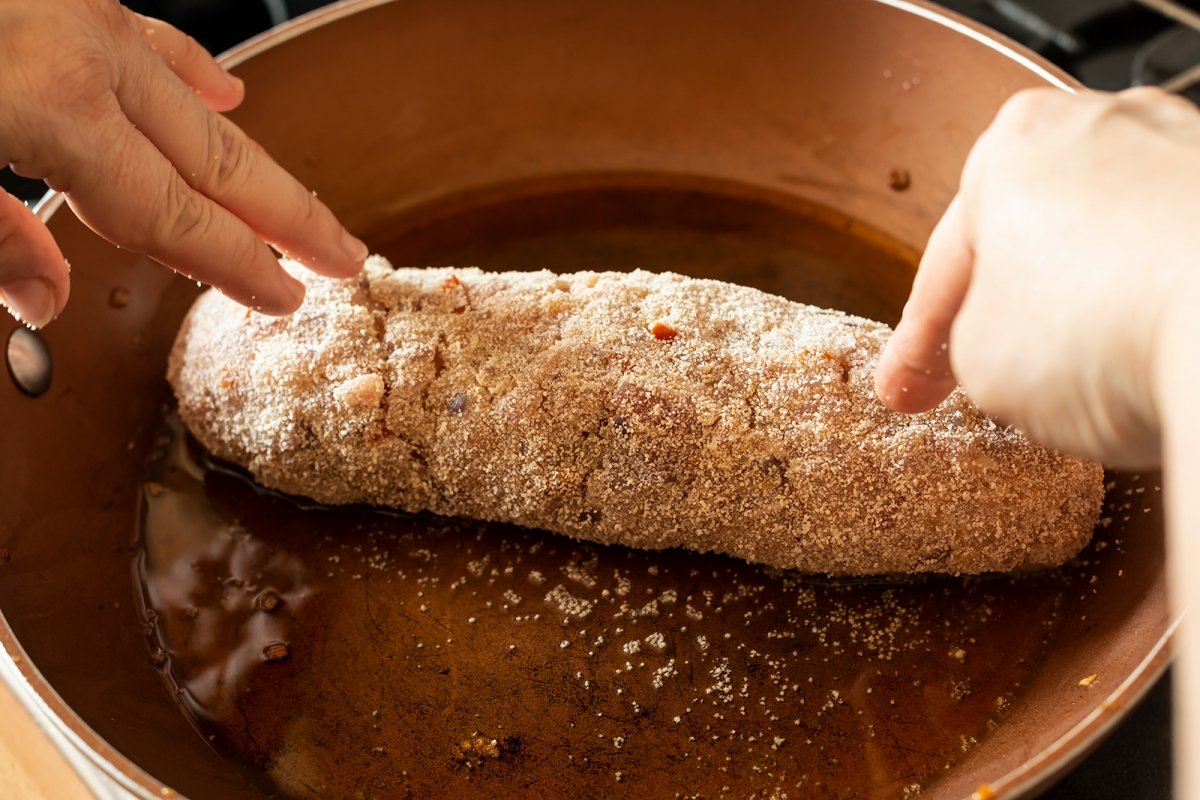 STEP 10
Add 250 g of crushed tomato, 125 ml of white wine, 1 teaspoon of salt, and two-thirds of the previously reserved sofrito to a blender bowl. Blend until the sauce is very thin.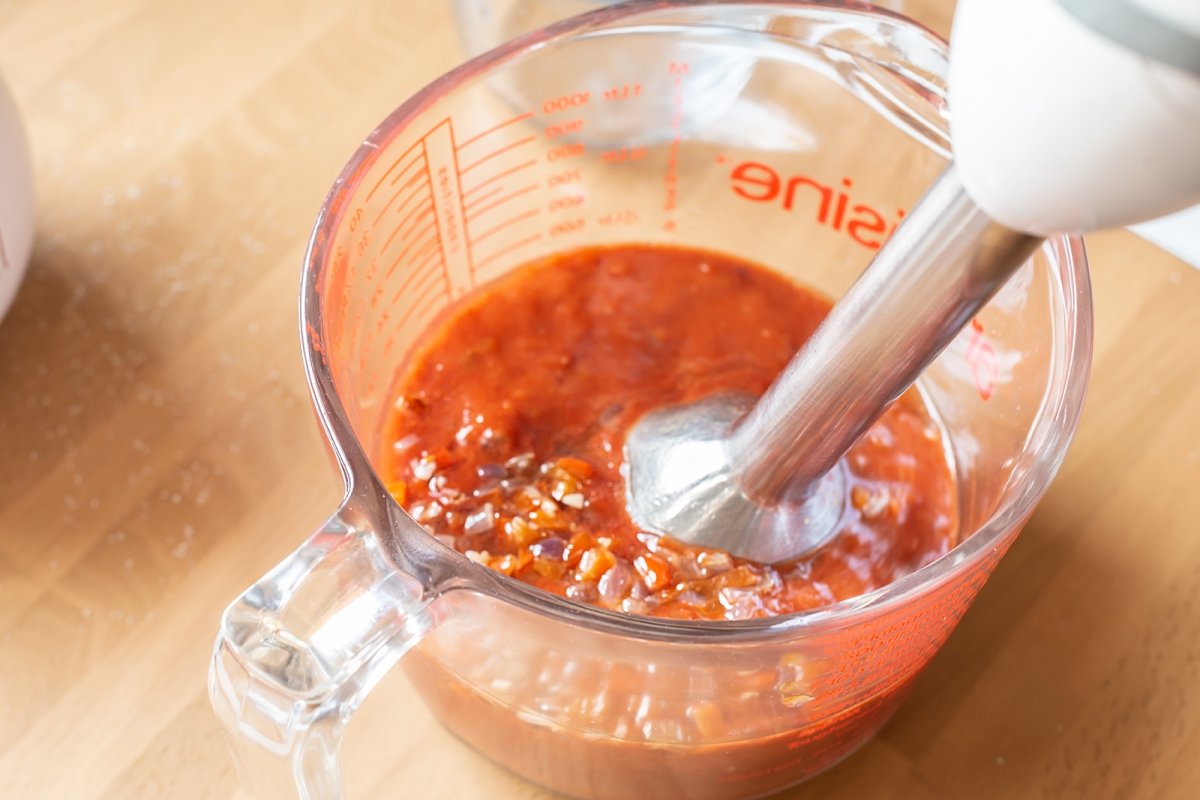 STEP 11
In a pot large enough to hold the tuna roll, add the smashed sauce.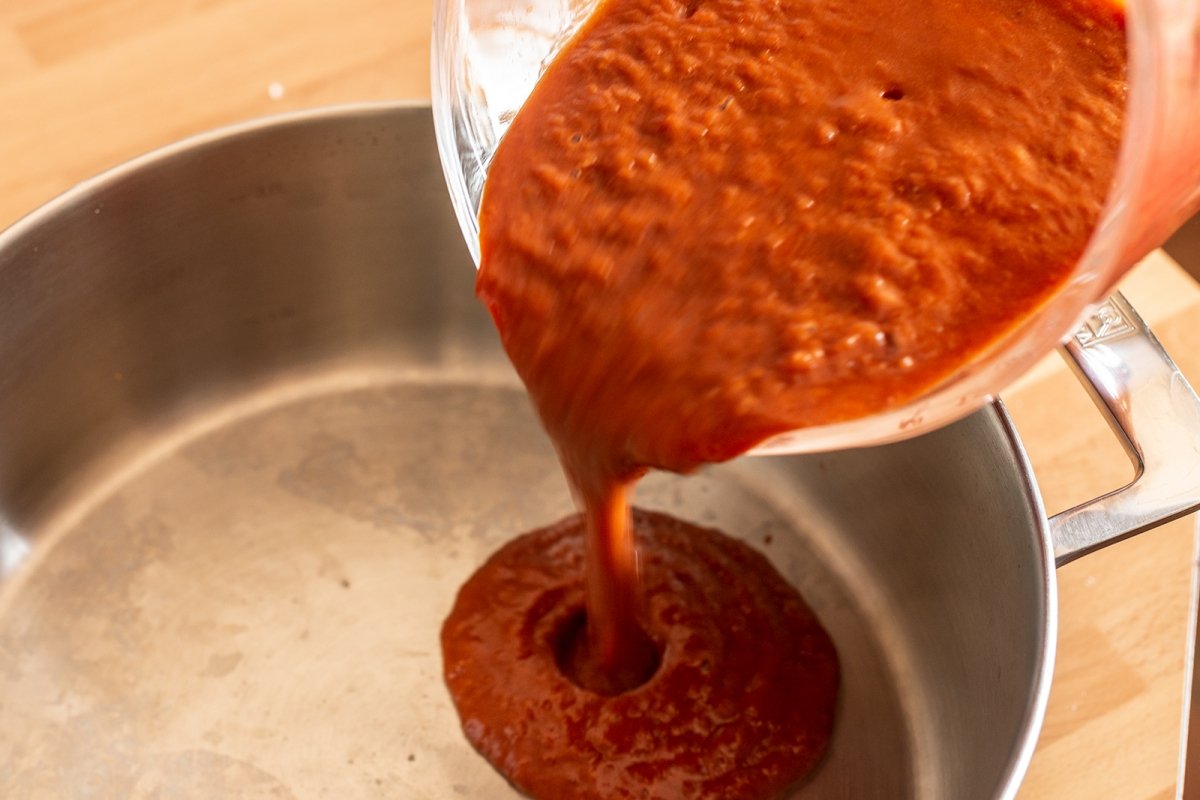 STEP 12
Put the tuna roll on the sauce, cover the pan, and cook it for about 15 minutes over low heat. Then, flip the roll over, and cook it for an additional 15 minutes. At the very end, taste the sauce's seasoning and make any required adjustments.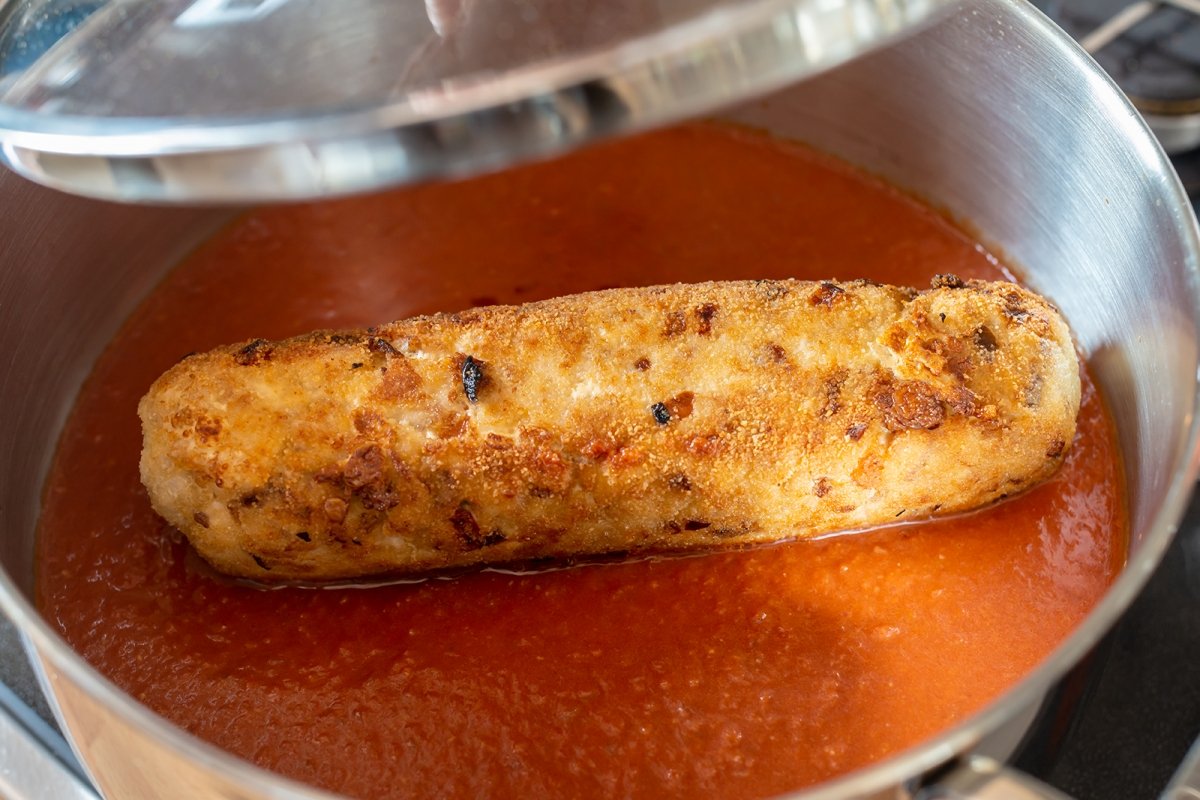 STEP 13
In order to prevent it from falling apart when you cut the tuna roll, let it cool completely in the pan and then place it in the refrigerator for at least five hours. Slice the cold roll, warm the sauce slightly, and serve.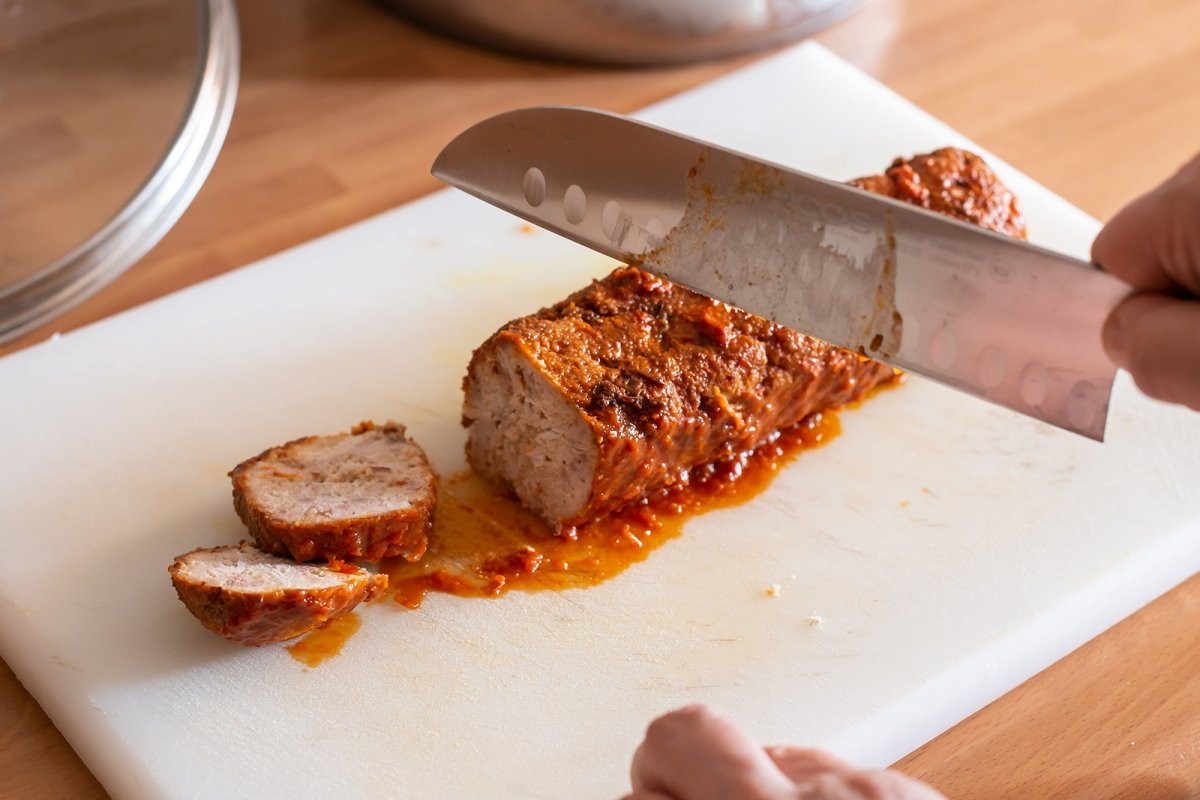 ALSO READ: BEST FOCACCIA RECIPE