The authentic Italian marinara sauce recipe, also known as marine sauce, is also known as the San Marzano tomato. With any other tomato we have or with crushed tomato, the result will be delicious. We're not going to have as authentic a flavor as if we were to use this variety of tomato, with the perfect balance between acidity and sweetness, but following our recipe, the result will be quite close.
Authentic Italian marinara sauce recipe fresh tomatoes. You will agree with me that the best alternative for making sauces is to use natural tomatoes, but it is clear that the most comfortable is to do it with natural crushed tomatoes, and if we find it of the mentioned variety, much better.
In this marinara sauce keto-friendly recipe, we explain how to make this essential red sauce in the fridge, and this authentic Italian marinara sauce is perfect as a base for many other dishes, especially when there are children at home. The best Italian marinara sauce is ideal to accompany a simple pasta dish or for our homemade pizzas.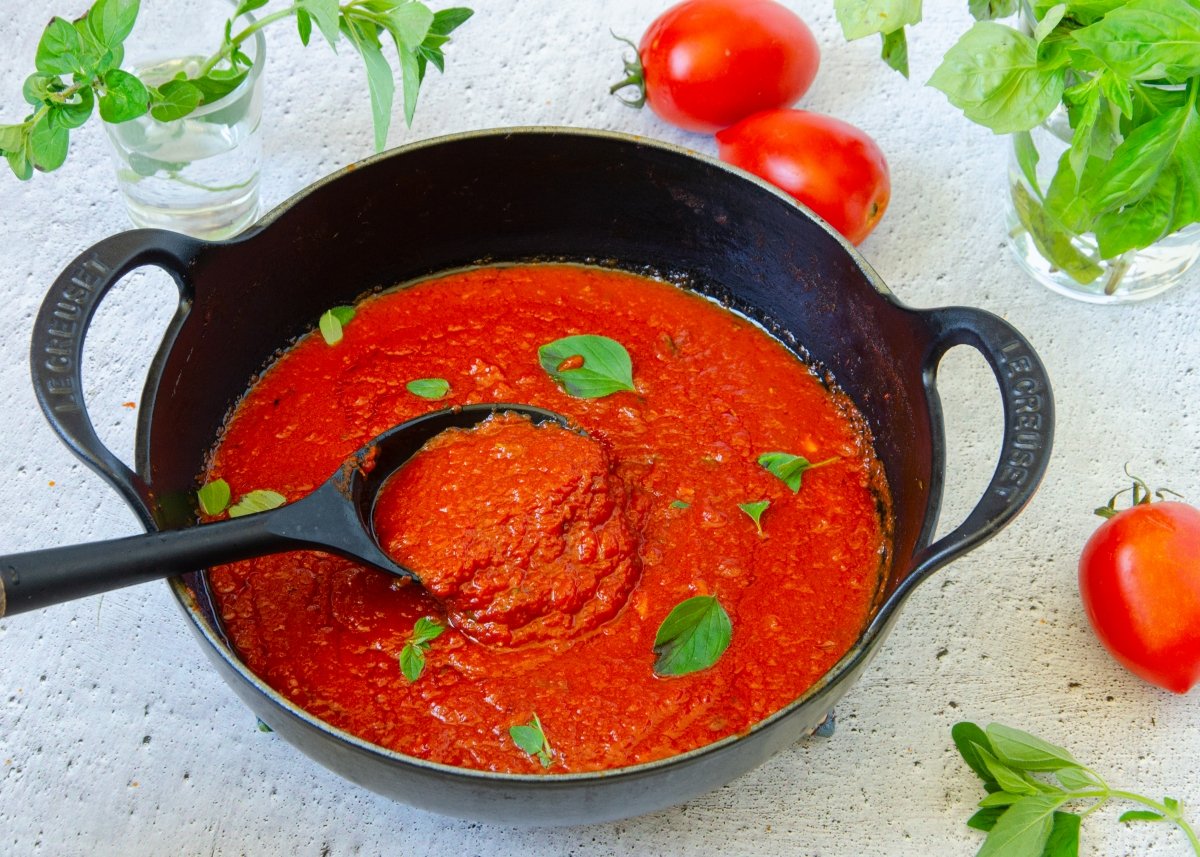 INGREDIENTS
1 small onion
2 cloves of garlic
1 bunch of fresh oregano (or dried)
30ml extra virgin olive oil
800g crushed plain tomatoes
150 g of tomato puree
1 pinch of salt
1 little sugar (if necessary adjust the acidity)
A few leaves of fresh basil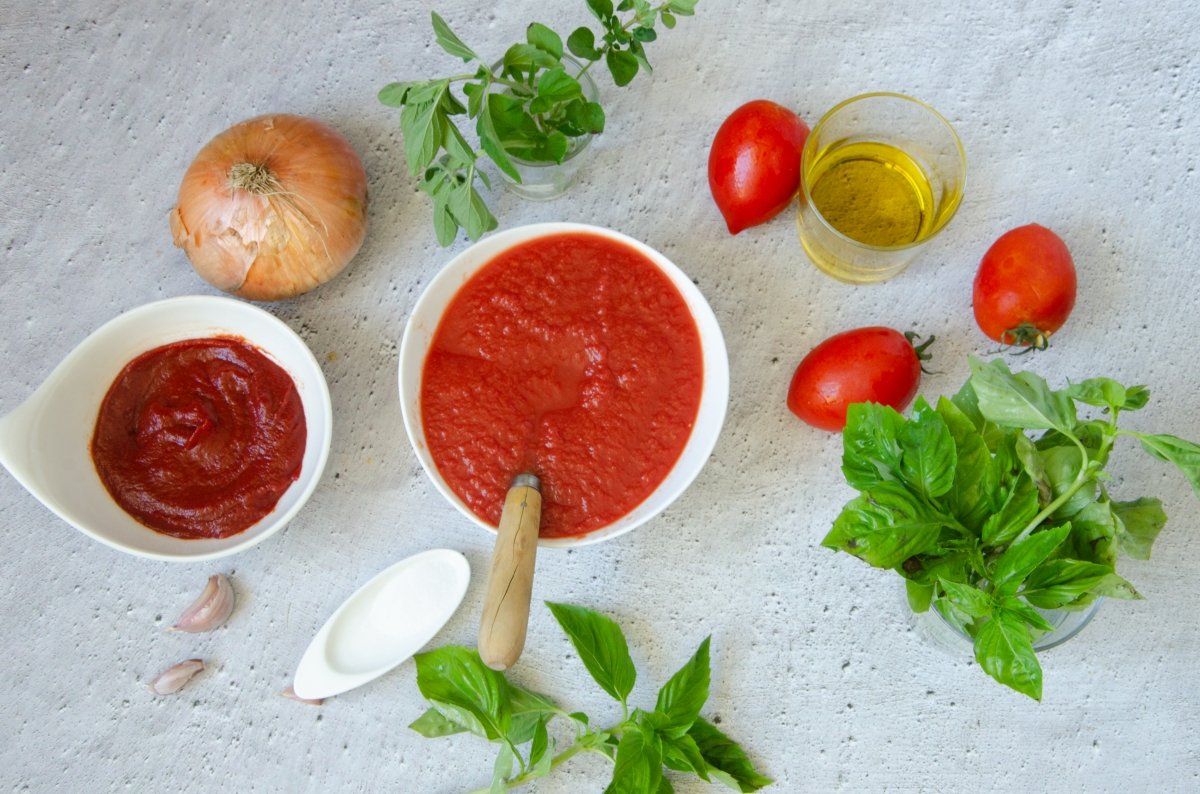 HOW TO MAKE AUTHENTIC ITALIAN MARINARA SAUCE RECIPE
STEP 1
One small onion, two cloves of garlic, and six fresh oregano leaves are chopped and placed away as we prepare the other ingredients. Dried oregano can be used if fresh oregano is not available.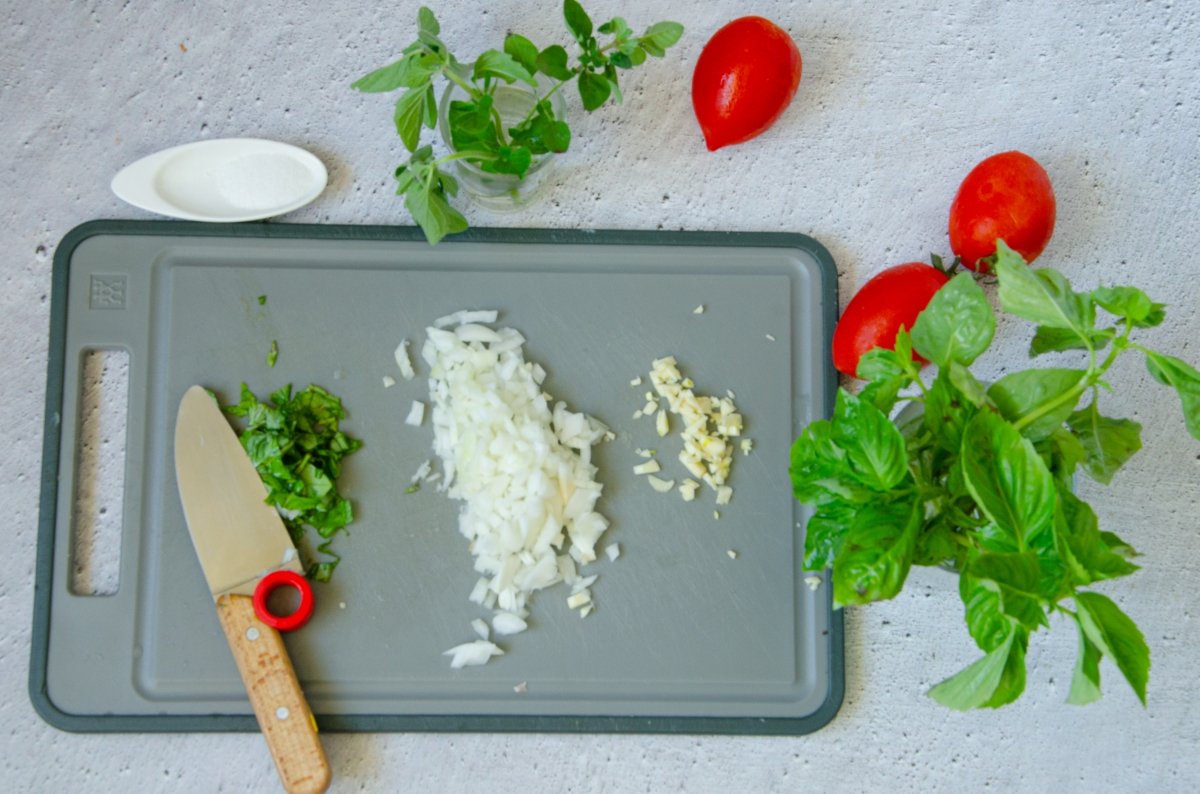 STEP 2
Pour 30 cc of extra virgin olive oil into a saucepan, add the minced onion, and lightly sauté the garlic for a few minutes over medium heat.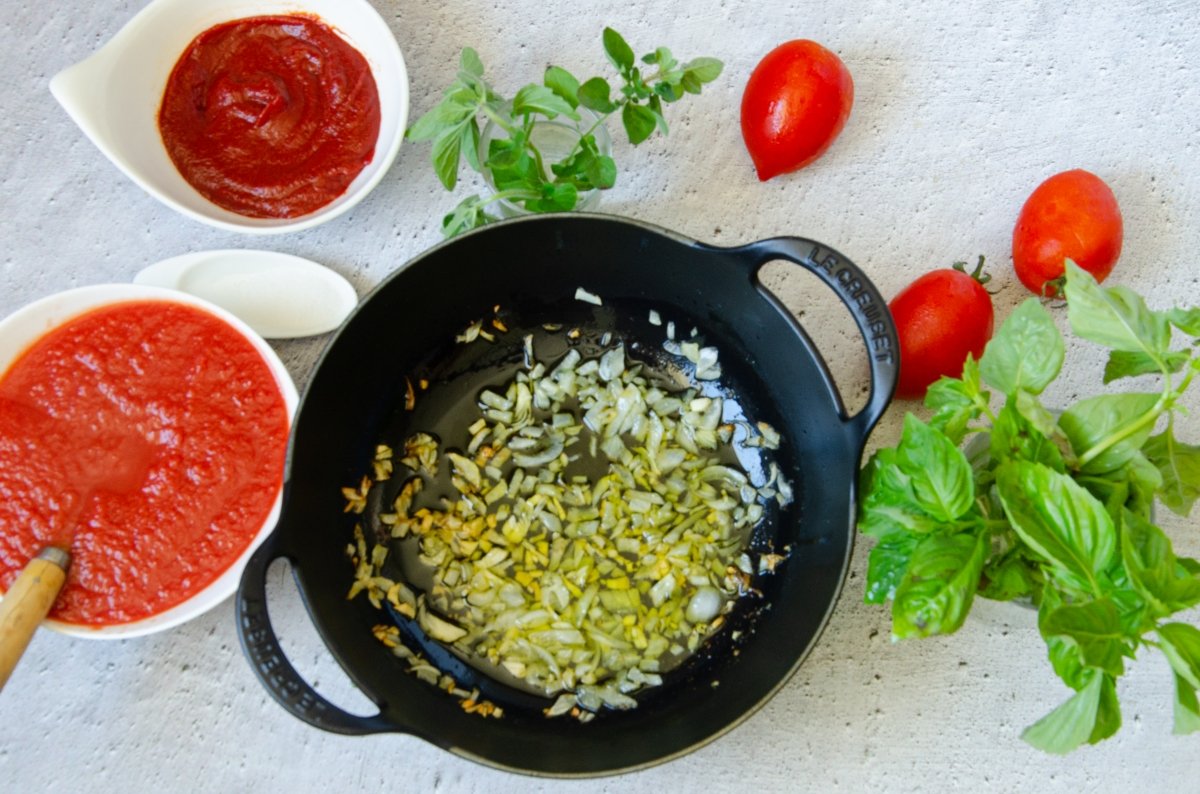 STEP 3
Add 800 g of smashed natural tomato, 150 g of tomato paste, and the oregano after the onion is clear.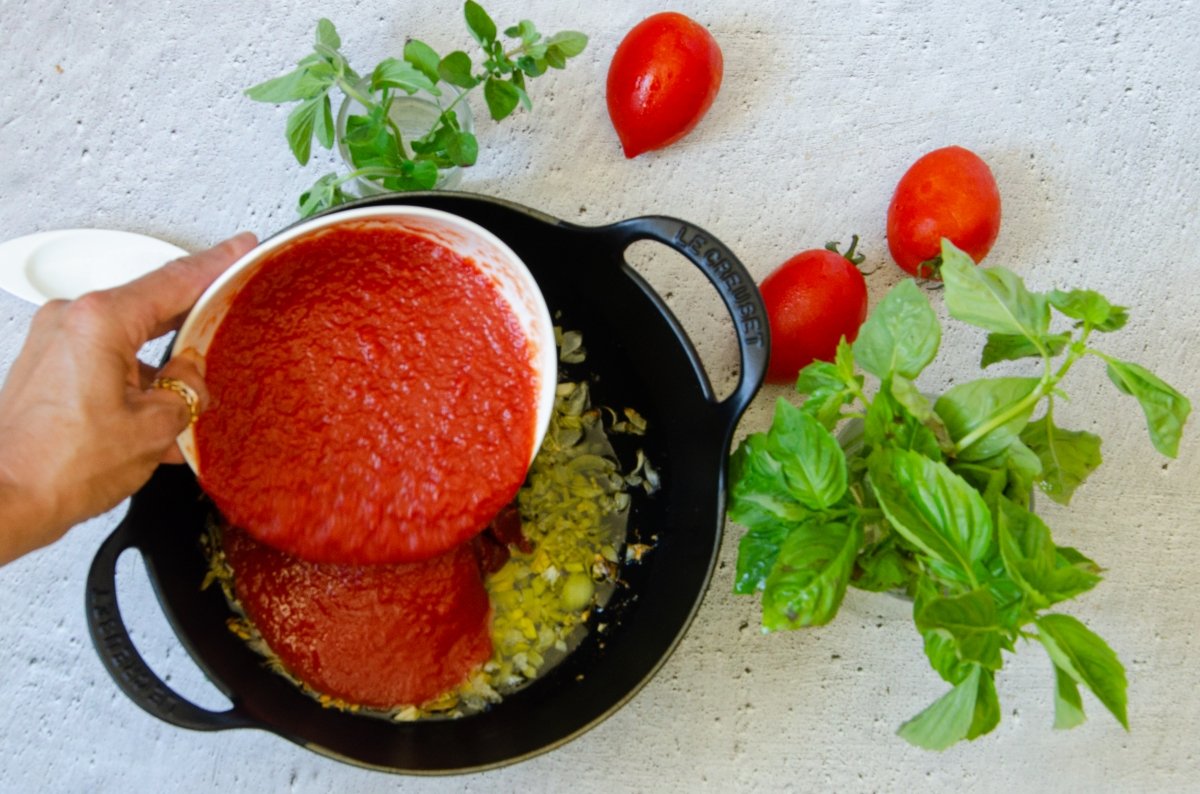 STEP 4
Cook the sauce for about an hour on low heat, stirring often to prevent sticking. We want a thick, flavor-focused sauce to be the result, therefore we want it to cook slowly and the water in the tomato to evaporate.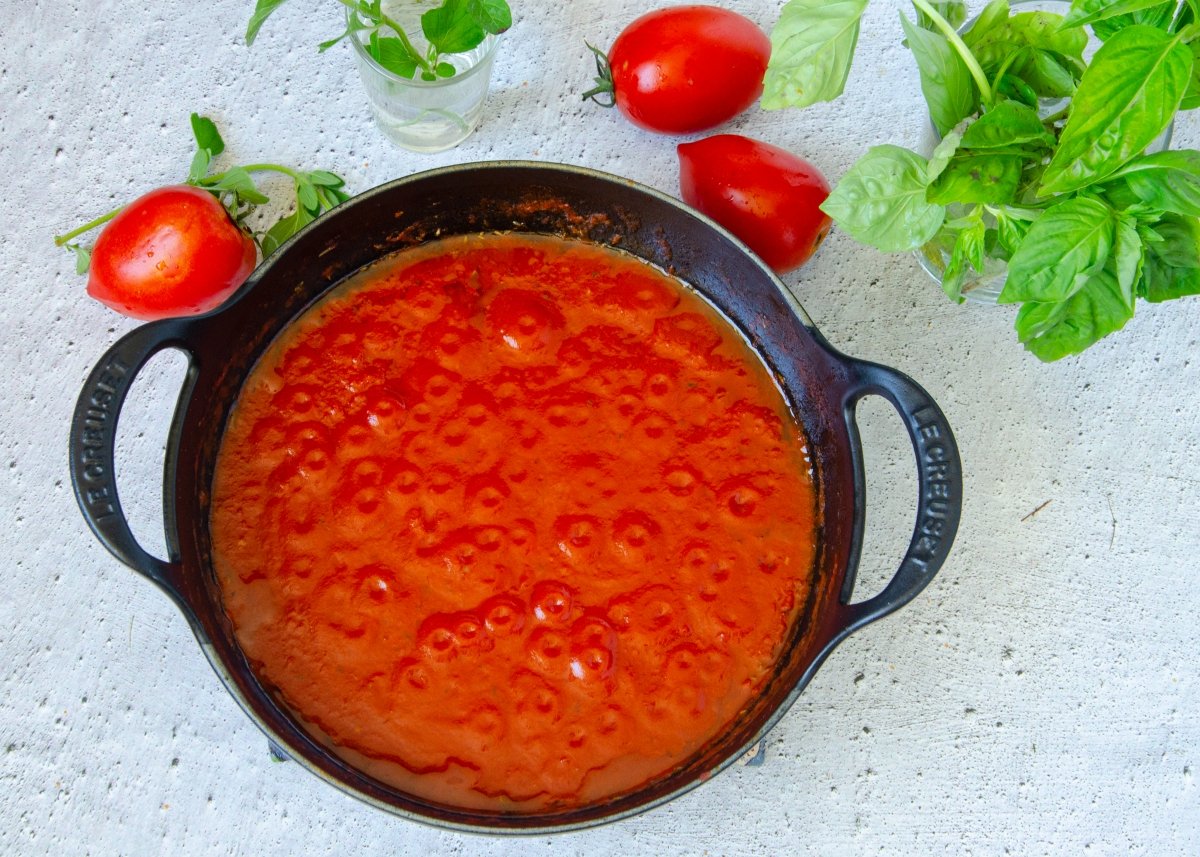 STEP 5
After the sauce has finished cooking, we add a bit of salt and, if necessary, a little sugar to regulate the sauce's sweetness, though we haven't done so in this instance. Fresh basil leaves should be chopped, then added to the sauce and thoroughly combined.
STEP 6
After another 10 minutes of cooking, the marinara sauce would be ready to use. For consumption within a few days, put it in an airtight container or bowl.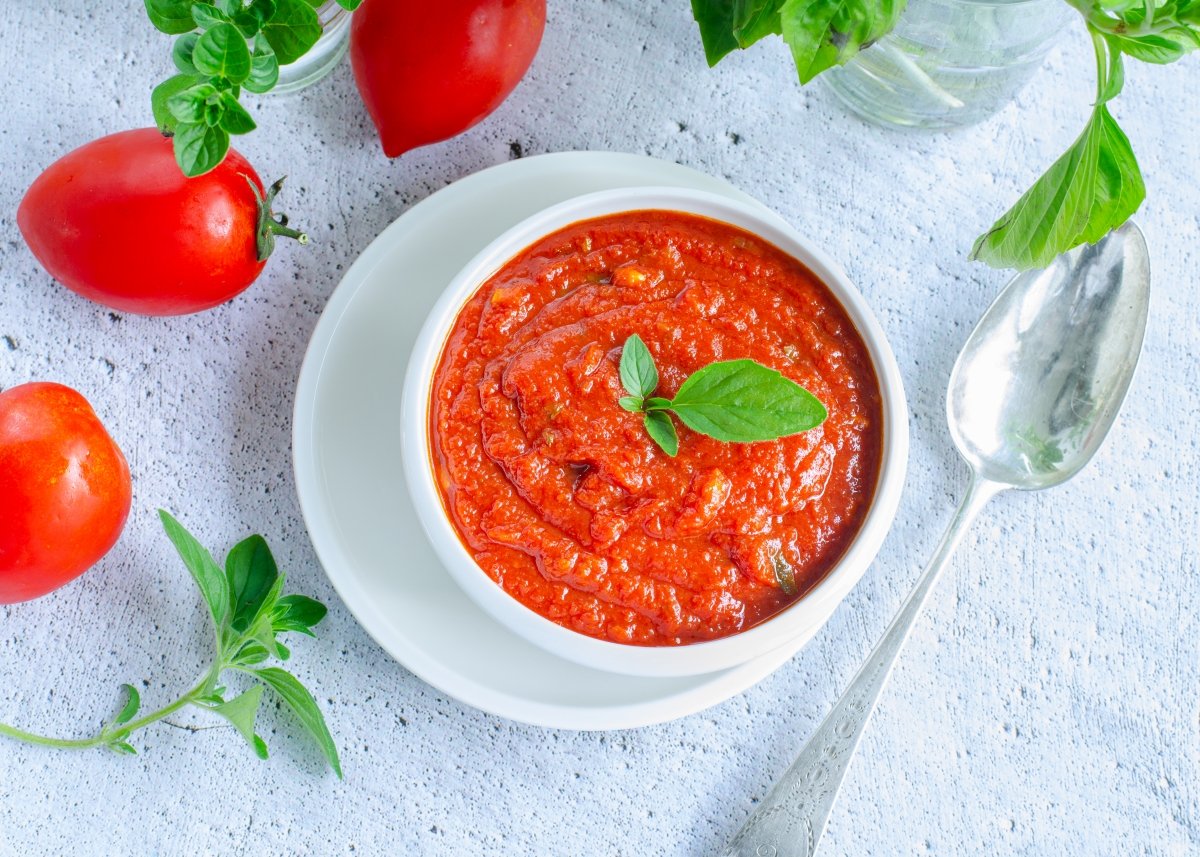 Also read: HOW TO MAKE VELOUTE SAUCE