If I could, I would eat the Beef and Bacon Lasagna Recipe every day because it is so deliciously cheesy, saucy, and decadent.
To be completely honest, it may serve as my response to the question "What would be your last meal?" It is largely based on a recipe I picked up in Italy.
It's a versatile dish of which there are as many versions as there are ways of cooking it.
It allows vegetable garnishes, fish and seafood, different meats, as well as various sauces or the replacement of pasta sheets with other types of ingredients such as zucchini or eggplant.
INGREDIENTS 
FOR THE MEAT FILLING:
2 cloves garlic
2 small onions or 1 large
2 stalks of celery
1 carrot
50ml extra virgin olive oil
1 teaspoon of salt
1 teaspoon ground black pepper
1 tablespoon Herbes de Provence
5 slices of bacon
800g ground beef
650g plain crushed tomato
15 g of tomato puree
FOR THE BECHAMEL SAUCE:
80g of butter
80g wheat flour
800ml milk
1/2 teaspoon of salt
1/4 teaspoon ground white pepper
FOR MOUNTING :
12 sheets of lasagna noodles
50g grated cheese (gouda, cheddar, etc.)
HOW TO MAKE BEEF AND BACON LASAGNA RECIPE
STEP 1
For the fodder, peel and finely chop 2 cloves of garlic, 2 small onions (or 1 large), 2 stalks of celery, and 1 carrot.
STEP 2
Heat 50 ml of extra virgin olive oil in a saucepan and poach for 15 minutes over low heat with 1 teaspoon of salt, 1 teaspoon of ground pepper, and 1 tablespoon of herbs. Provence.
STEP 3
When vegetables are sauteed for some time add minced meat.
Step 4
Chop 5 slices of bacon and, once the vegetables are ready, add them to the pan with 800 g of minced meat.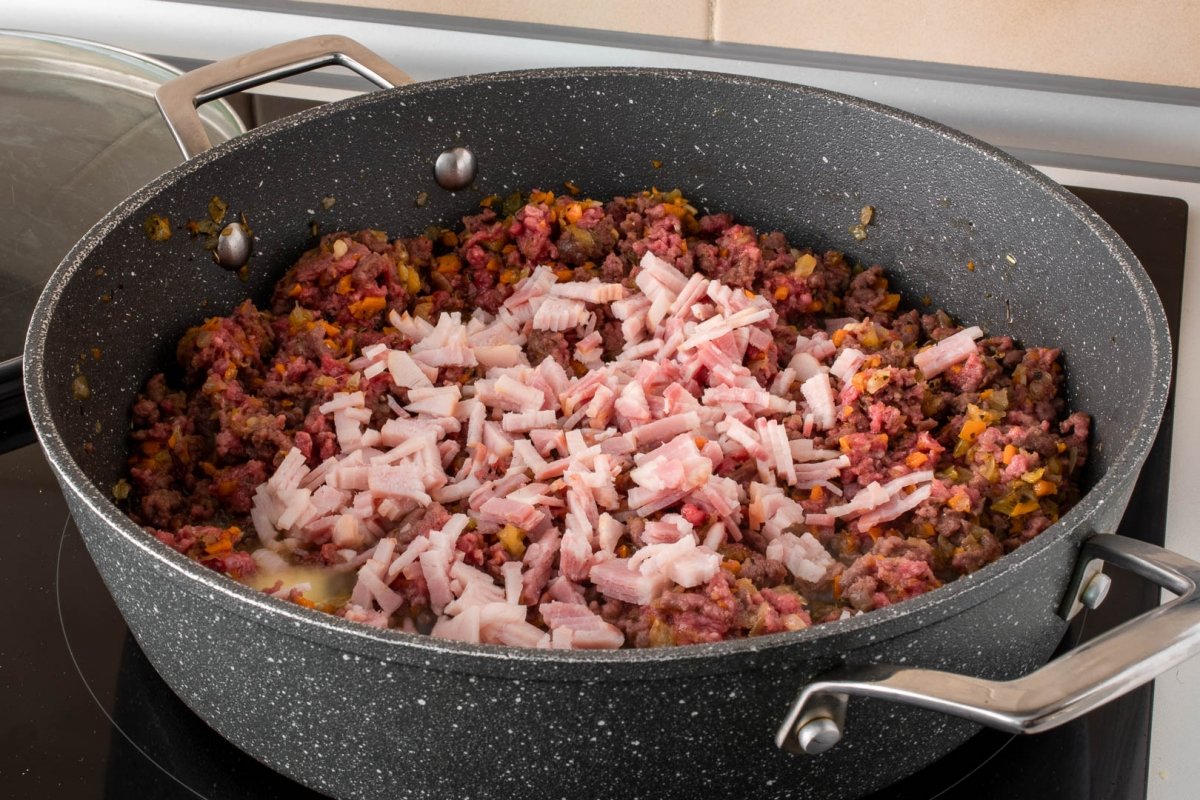 STEP 5
When the meat has changed color, add 650 g of crushed natural tomato and 15 g of tomato puree.
Season to taste, bearing in mind that we have already seasoned the vegetables.
STEP 6
Cook everything for 45 minutes until dense and juicy. When prepared add it to a bowl for further use.
STEP 7
Meanwhile, we are preparing bechamel sauce and, for this, melt 80 g of butter in a deep saucepan and add 80 g of wheat flour. Stir to integrate the two ingredients and form a roux.
STEP 8
Then add 800 ml of milk little by little and, while heating it over medium heat, work it with a few sticks so that it integrates without forming lumps.
Season with salt and ground white pepper and cook, occasionally stirring, for about 10 minutes.
STEP 9
Prepare the filling and the bechamel sauce, the next step is to assemble the lasagna.
The bottom of a rectangular dish is covered with a bechamel sauce layer to prevent the lasagna from sticking.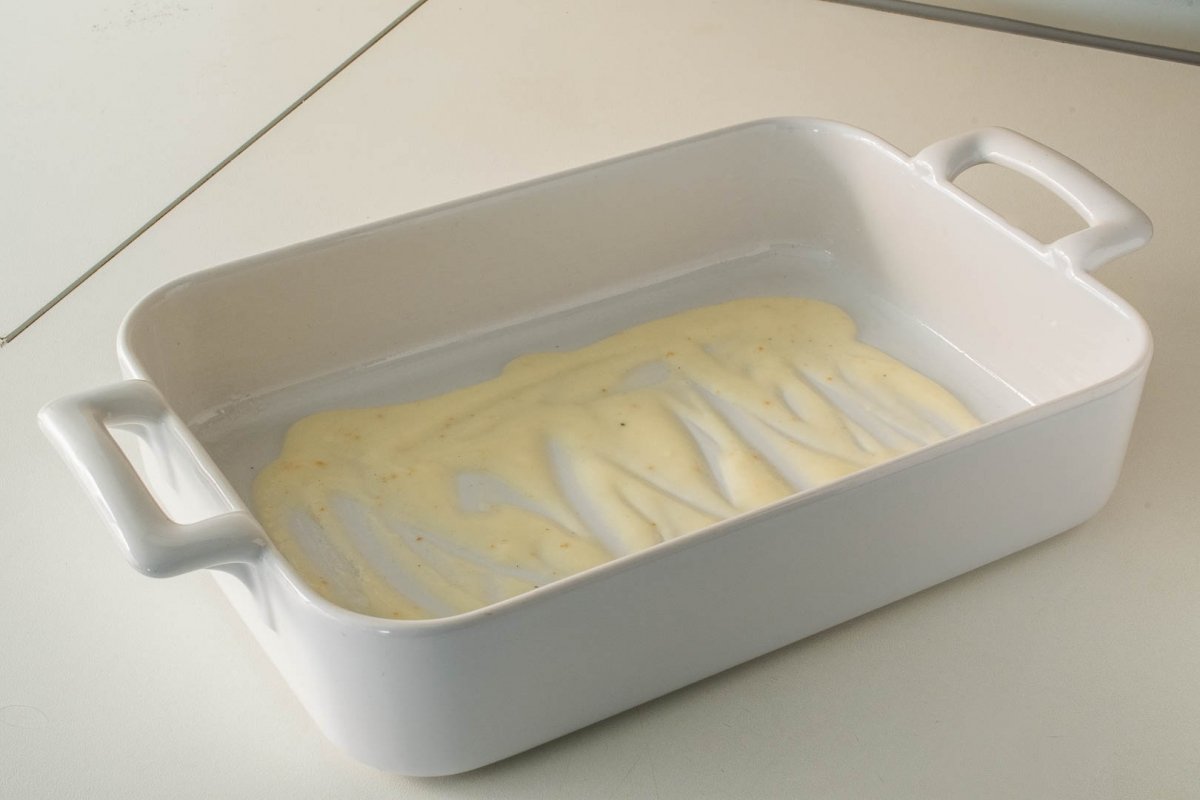 STEP 10
We layer the lasagna sheets, the meat filling, and a little béchamel sauce (optional) until we almost reach the edge of the dish.
STEP 11
Sprinkle the surface with 50 g of grated cheese.
STEP 12
When the lasagna is golden on the surface, remove it from the oven and let it cool for a few minutes before serving.