The best Chocolate Mousse Cups Recipe Is Kid Friendly and Easy to Make at Home.
A layer of milk chocolate cream topped with whipped cream—who can resist? Of course not, and I always have to hide this dessert before they see it, otherwise it never arrives whole at party time.
To make the most of this colorful sweetness, we will serve the verrines of chocolate and cream very cold, from the fridge to the table.
By preparing them at home, we can control the amount of sugar and fat who wear these glasses, which are of course much less than the industrial options found in the supermarket.
INGREDIENTS
200 g cold whipped cream (minimum 35% fat)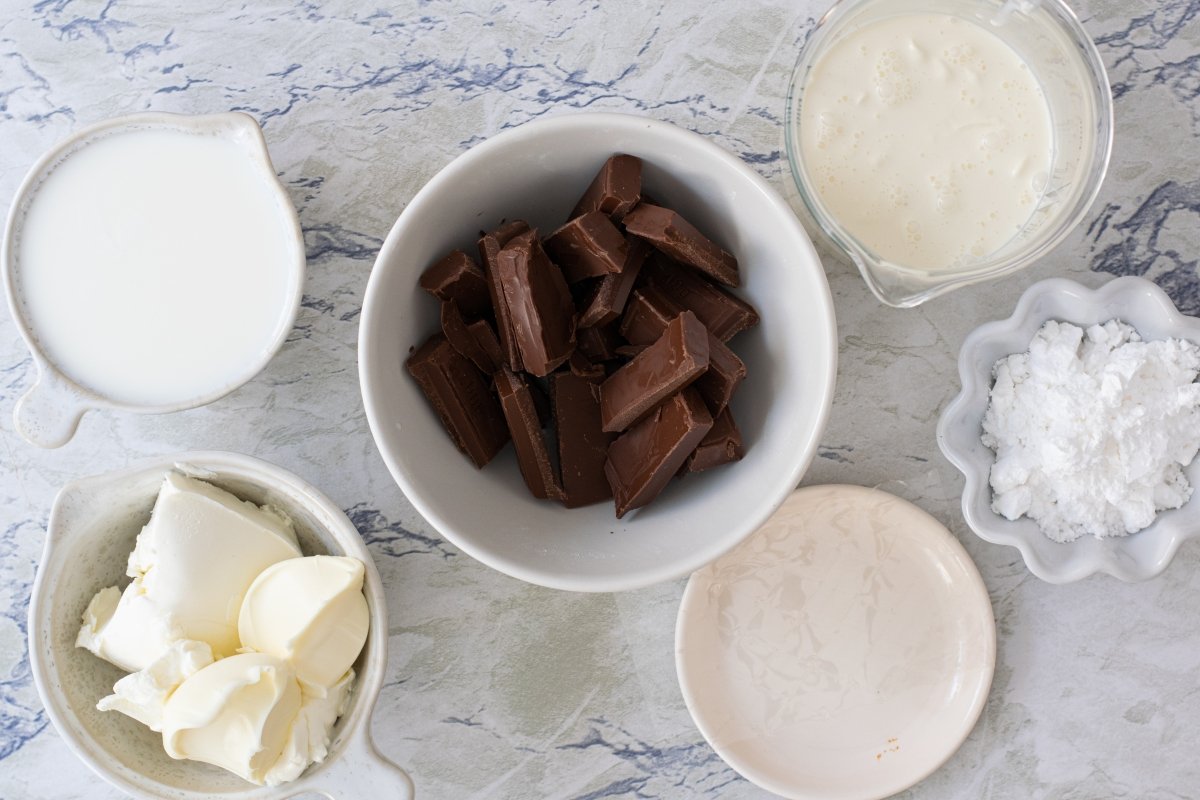 HOW TO BEST CHOCOLATE MOUSSE CUPS RECIPE
STEP 1
Hydrate 1 sheet of gelatin in cold water for 5 minutes.
STEP 2
Put 200 grams of milk chocolate and 150 grams of whole milk in a saucepan.
STEP 3
Then, put it on low heat until the chocolate melts completely.
STEP 4
Drain the gelatin and stir it into the chocolate mixture. We have booked.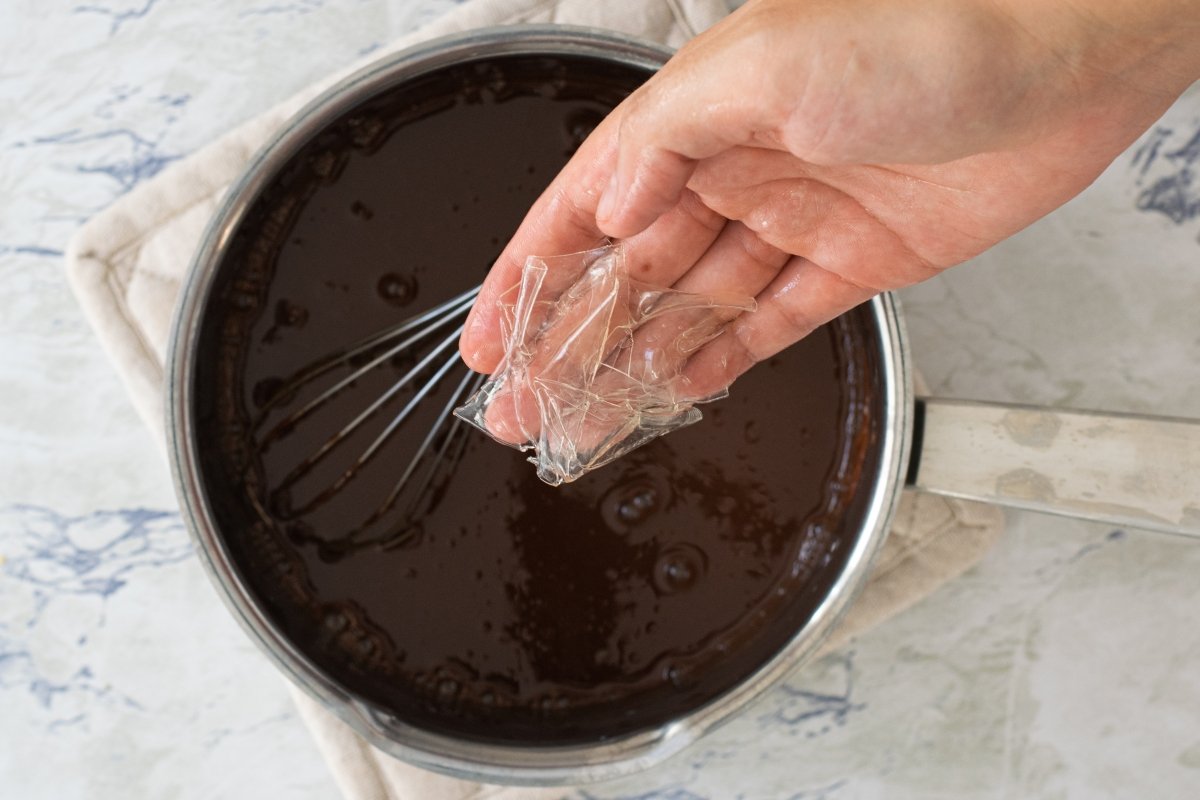 STEP 5
Put 200 grams of cream cheese in a bowl and soften it a little using a silicone spatula.
STEP 6
Pour the chocolate mixture over the softened cream cheese.
STEP 7
We incorporate the mixture of chocolate and cream cheese, using a few sticks until it is homogeneous.
STEP 8
We distribute the mixture in 4 cups or glasses to our liking, and we take them to the refrigerator for about 2 hours until the mixture sets.
STEP 9
Whip 200 grams of cold whipped cream with 40 grams of icing sugar until the cream is stiff.
STEP 10
Put the cream in a piping bag fitted with a crimped nozzle and decorate the verrines.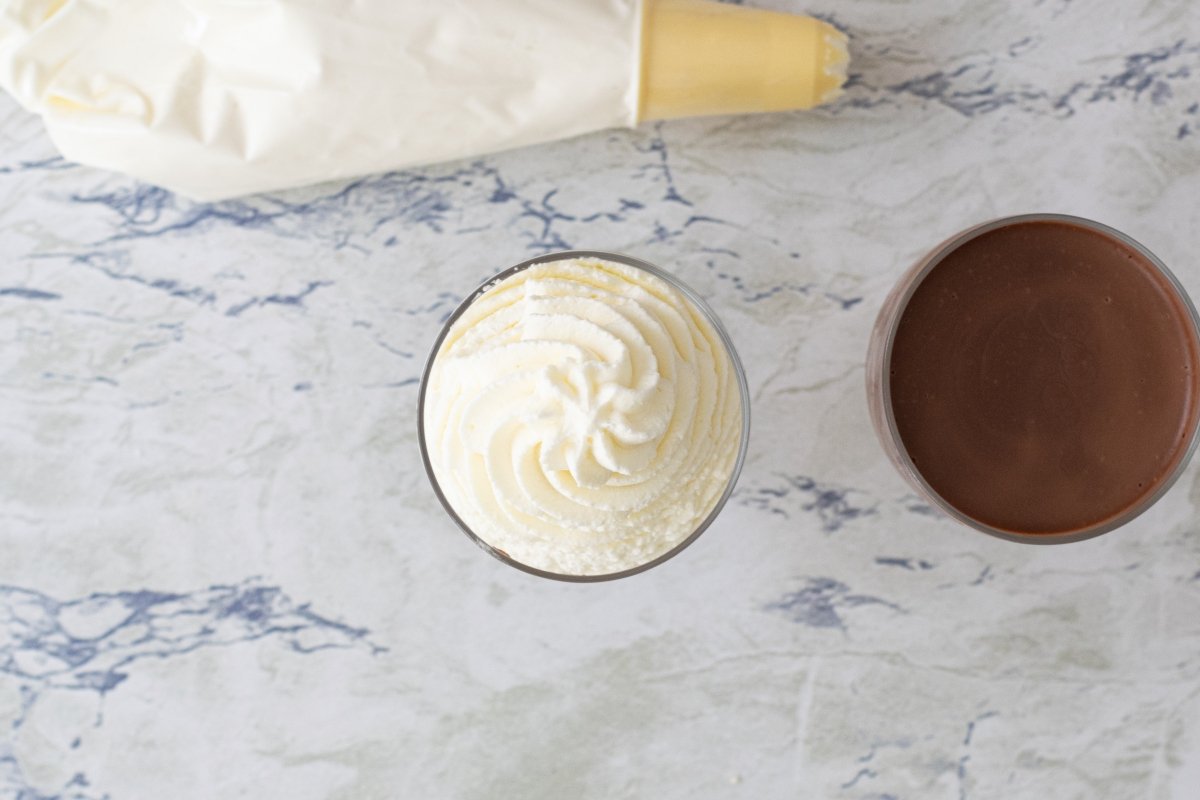 STEP 11
We serve cold cups of chocolate and homemade cream.