The best focaccia recipe is a traditional Italian flatbread that can be eaten as is or cut open and stuffed like a sandwich. In either of these two ways, it is delicious since it is an airy and light dough.
This is an ideal recipe to prepare with the little ones if they like to get a little dirty, especially when making prints with oil and adding condiments before cooking.
On this occasion, we will accompany the focaccia with cherry tomatoes, olives, rosemary, and salt, but you can give free rein to your imagination and accompany it each time with different ingredients. There is no limit.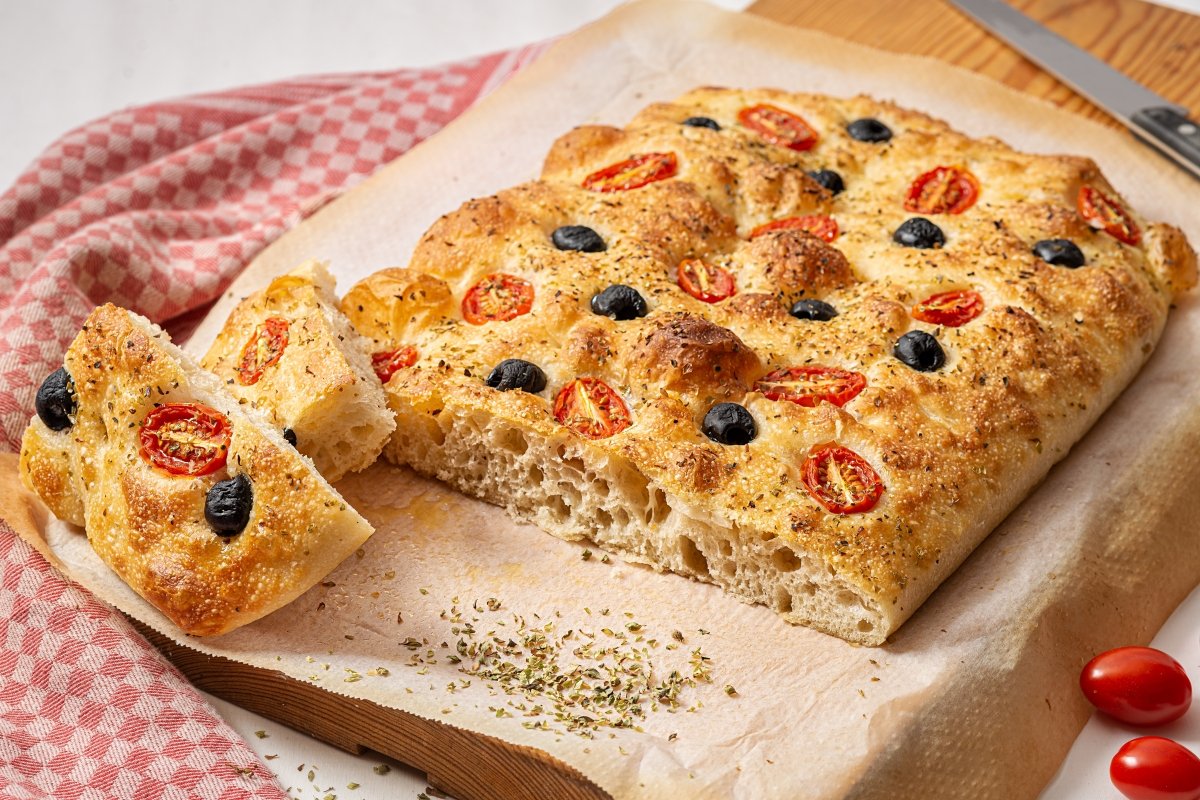 Prescription information
Preparation time: 20 minutes.
Cooking time: 20 minutes.
Total time: 40 minutes (plus 24 hours of cold rest)
230 calories per 1,000 calories.
Focaccia ingredients for 9 people.
For the focaccia dough,
30g extra virgin olive oil
175g of all-purpose wheat flour
15 grams of olive oil to grease the mold.
SEASON:
30g extra virgin olive oil
1 pizza with dried or fresh rosemary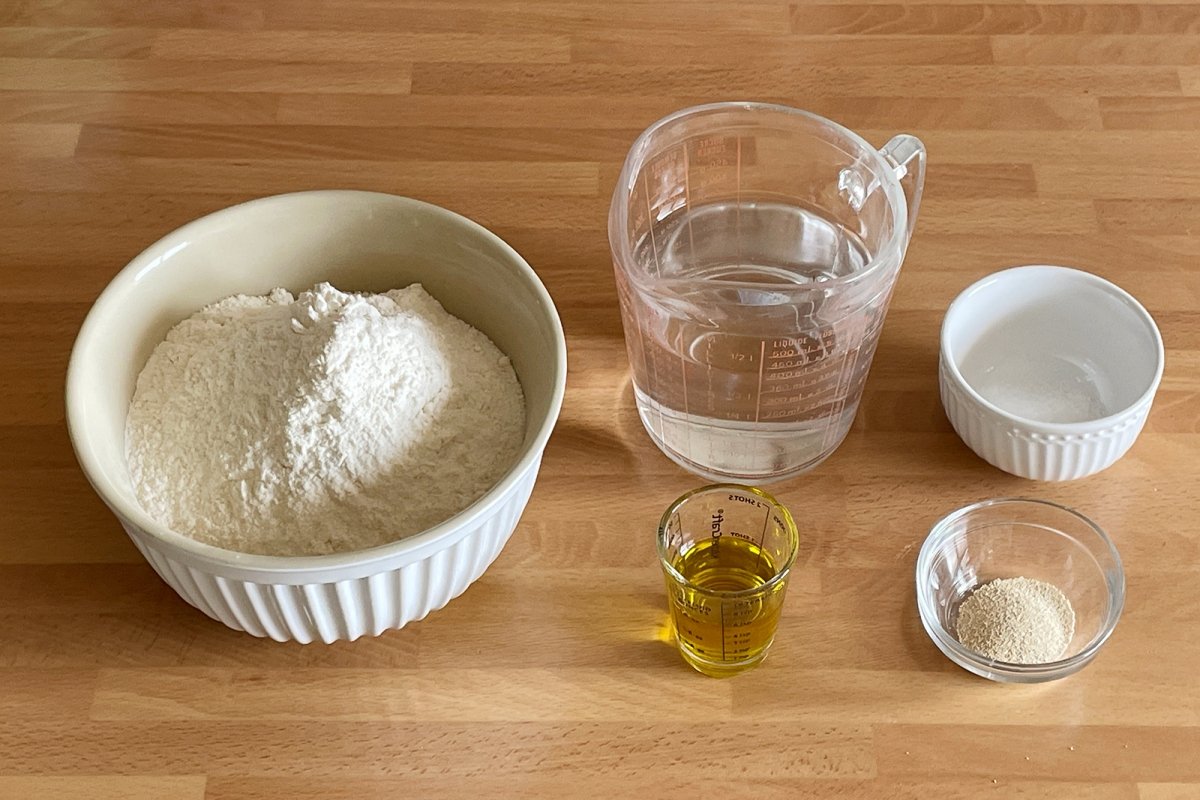 Necessary utensils
PREPARATION OF MAKING THE BEST FOCACCIA RECIPE
STEP 1
In a bowl, put 225 grams of water, 4 grams of dry baker's yeast, 5 grams of salt, 5 grams of white sugar, and 30 grams of olive oil. Mix well and let it sit for 5 minutes for the yeast to hydrate.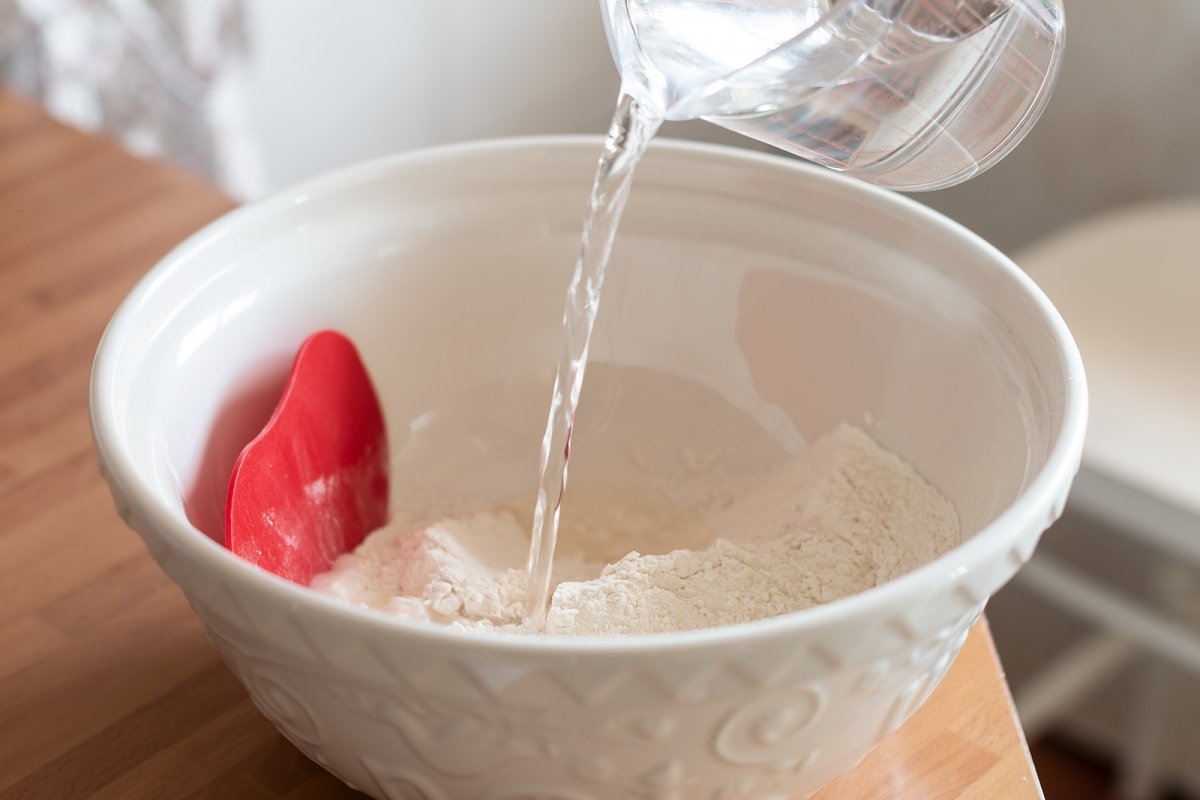 STEP 2
In another bowl—if we are going to knead the focaccia in a mixer, we can use this one—we put 175 grams of wheat flour and 170 grams of strong flour. Add the previous yeast mixture and knead for 15 minutes, by hand or with a mixer.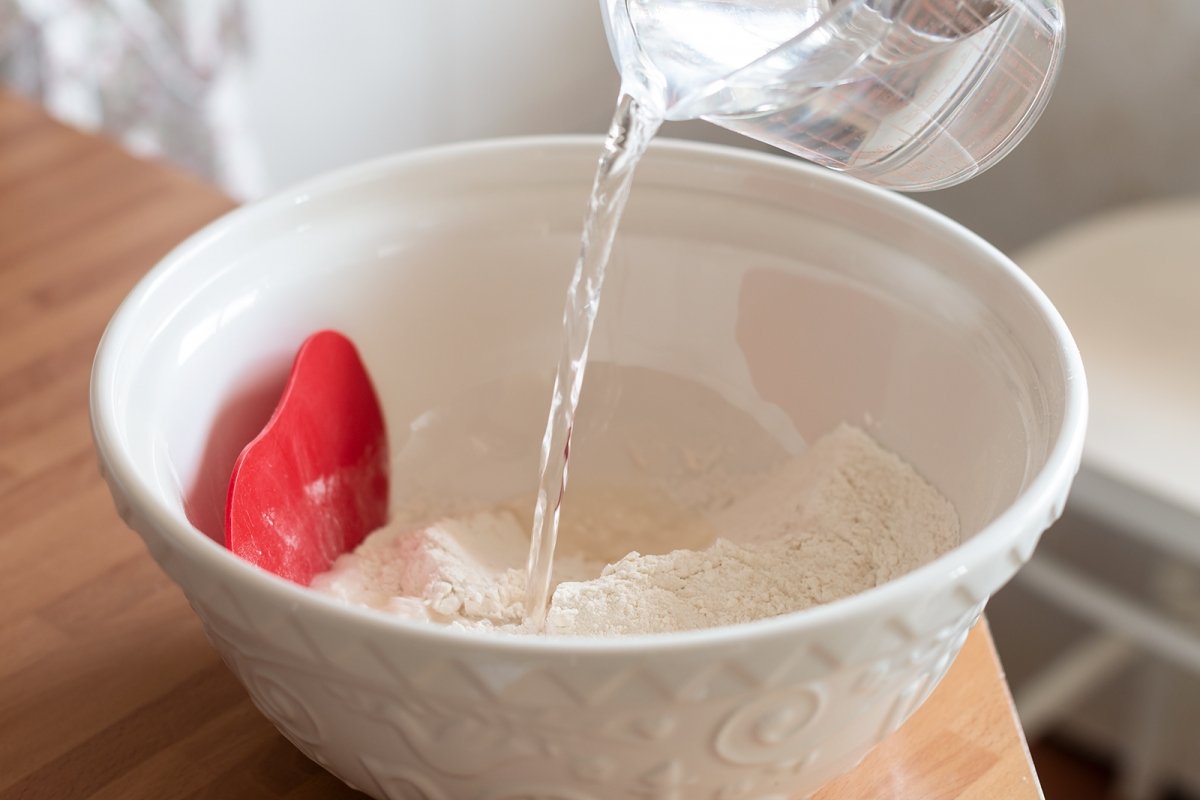 STEP 3
When the dough is homogeneous and elastic, it is covered with a transparent film. It will be quite a sticky dough.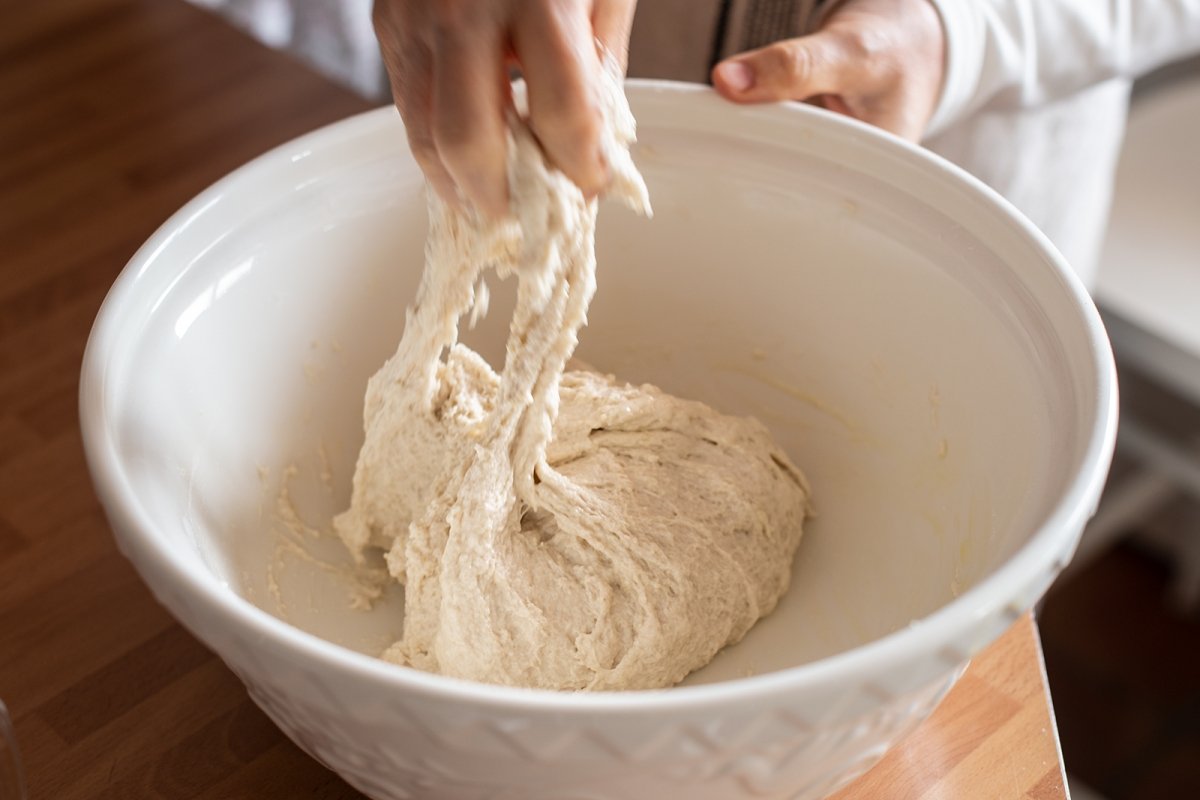 STEP 4
Let the dough rise for 2 or 3 hours, depending on the room temperature, until it almost triples its initial volume.
STEP 5
Degas the dough using a scraper or with your hands.
STEP 6
Grease the chosen mold with 15 grams of olive oil.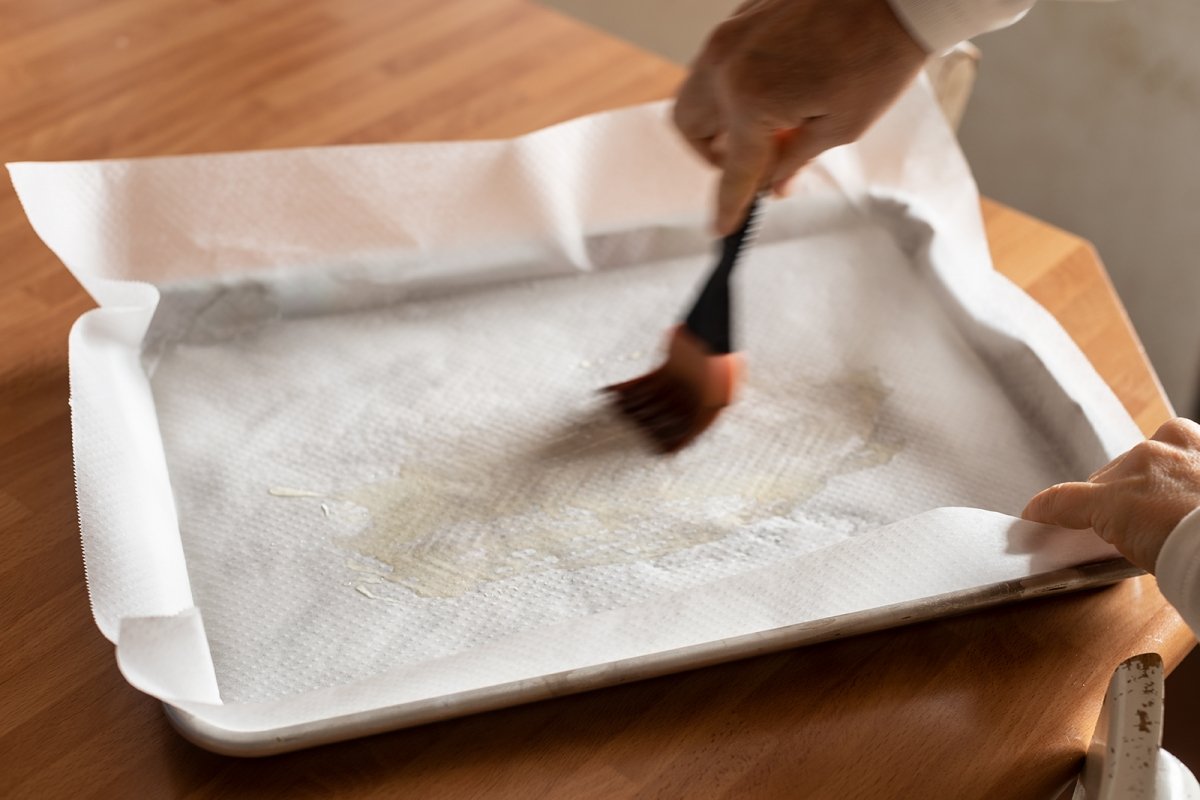 STEP 7
Pour the batter into the mold and pour in the rest of the oil. Spread the dough around the mold so that it is as even as possible.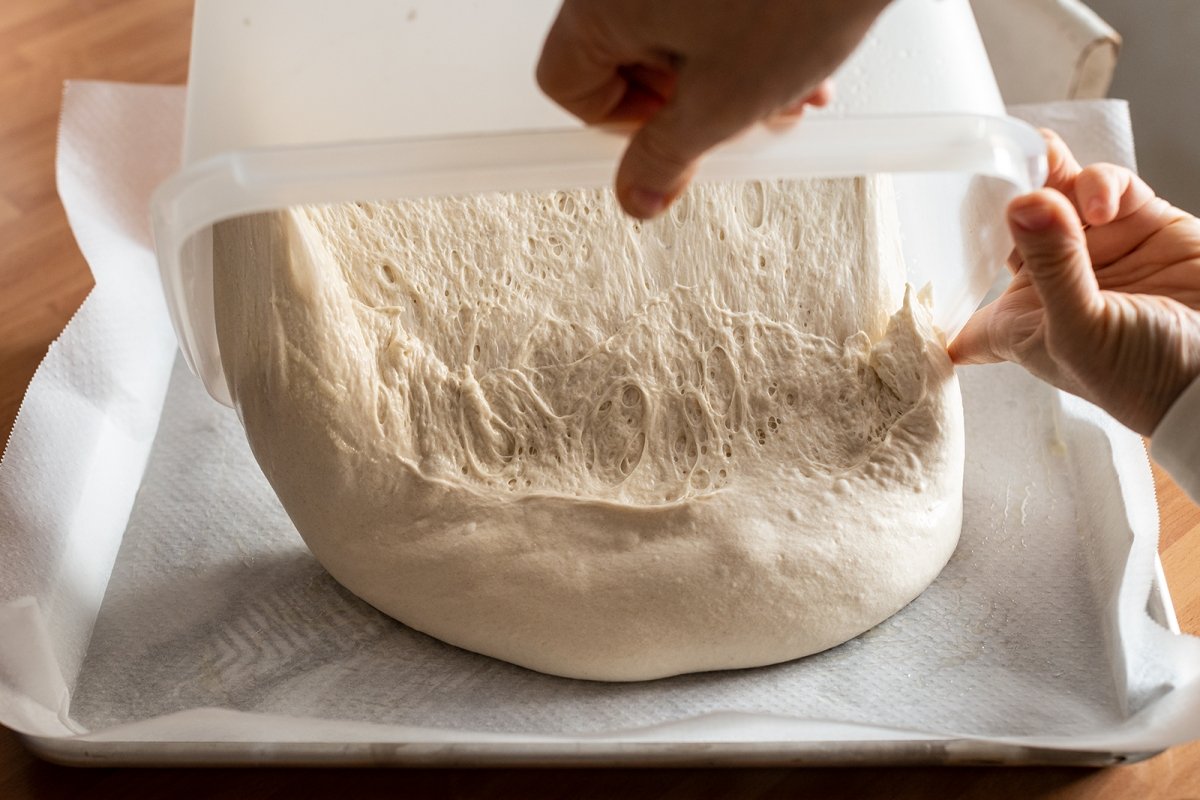 STEP 8
Cover the dough with plastic wrap and let it rest for 24 hours in the refrigerator.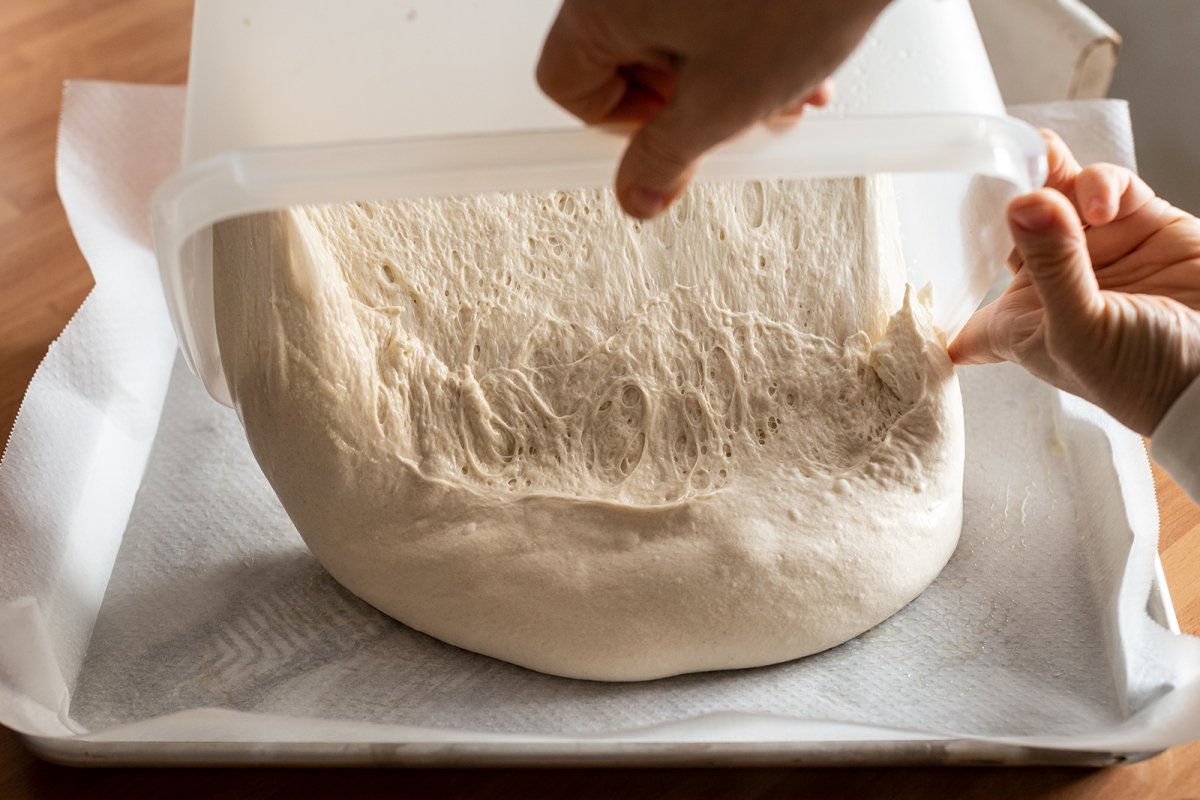 STEP 9
After 24 hours, remove the focaccia dough from the fridge and pour 30 grams of olive oil over the dough, distributing it well. This will be part of the focaccia seasoning. We make some indentations using our fingers. Bubbles will come out, but don't fall into the temptation to pop them.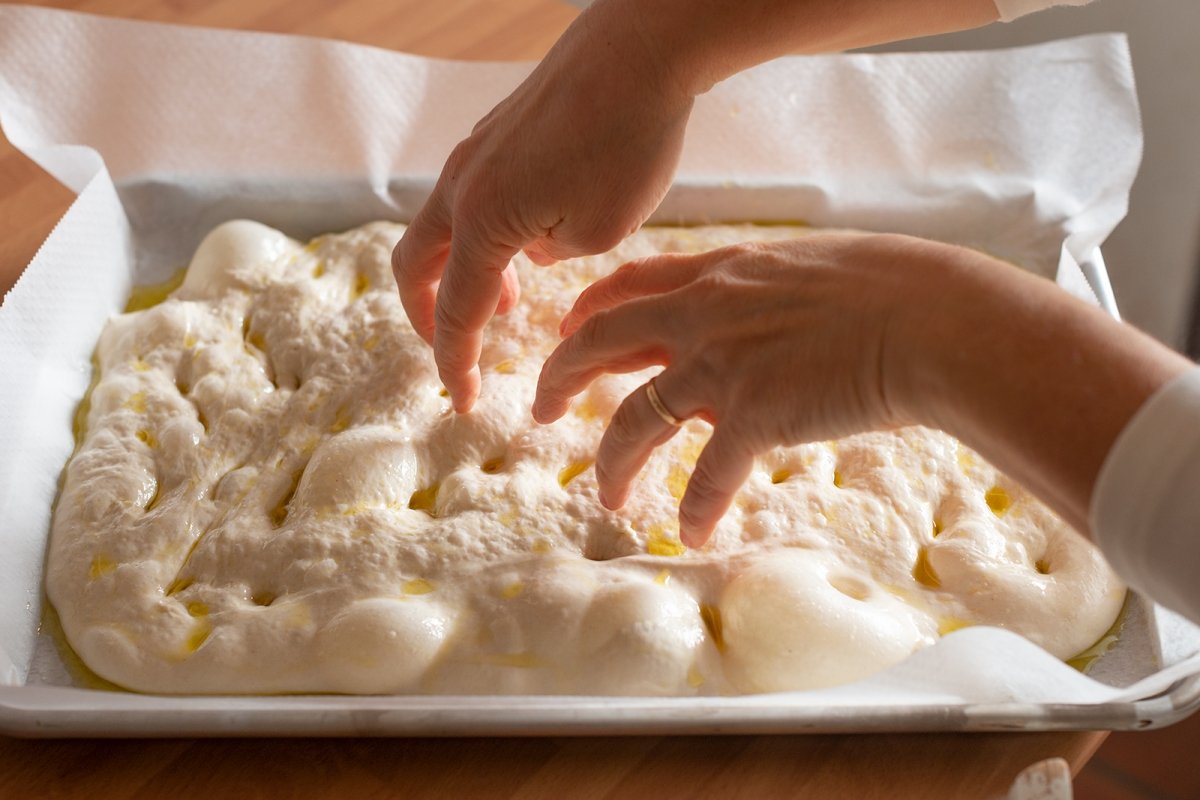 STEP 10
We spread 10 g of black olives, 50 g of cherry tomatoes, 1 pinch of rosemary and 5 g of flaky salt on the surface of the focaccia. Preheat the oven to 220°C with rising and falling heat.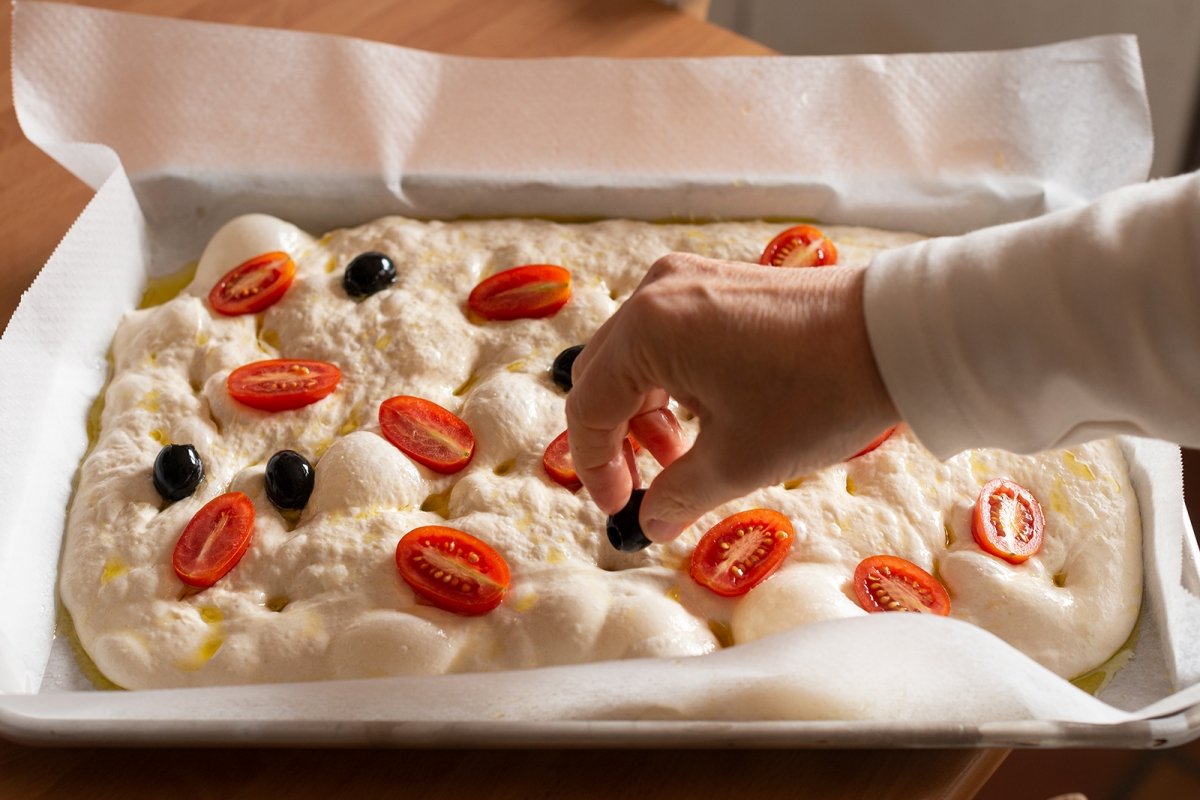 STEP 11
When the oven is very hot, we bake the focaccia for 20–22 minutes, or until cooked to our liking. Take it out of the oven and let it cool down.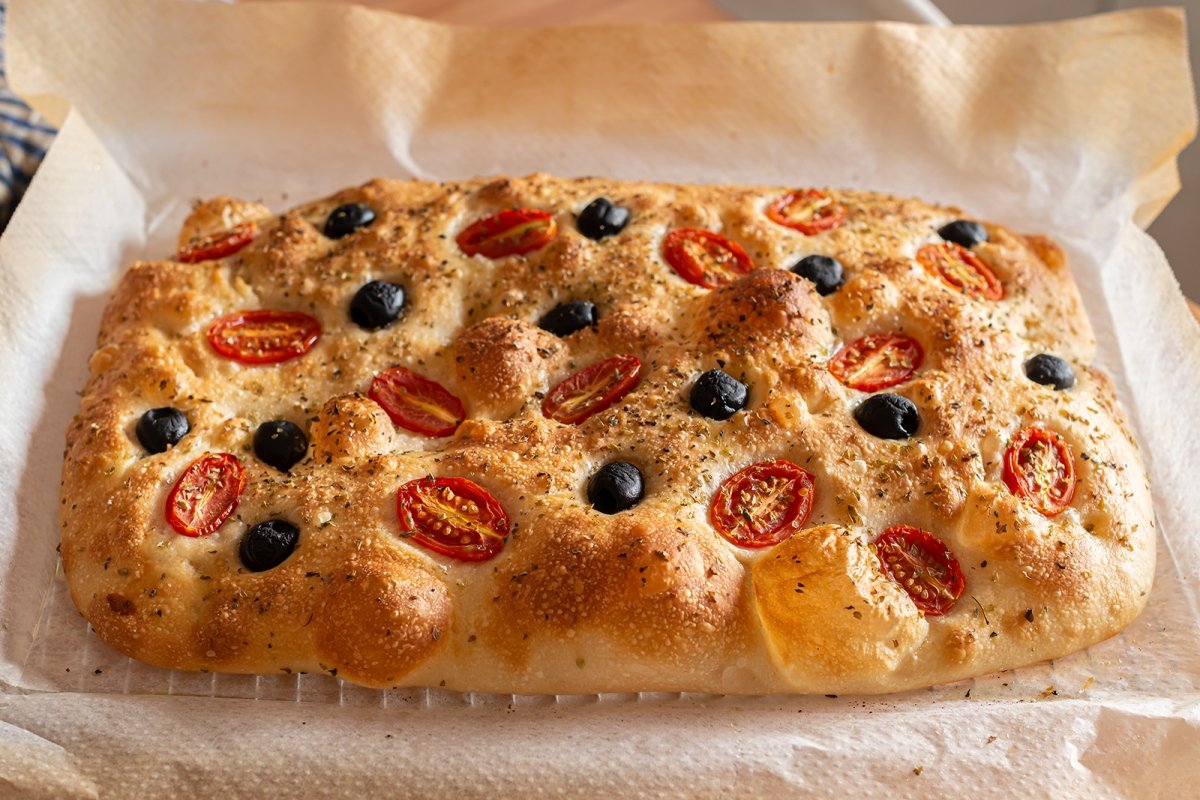 STEP 12
Unmold and enjoy!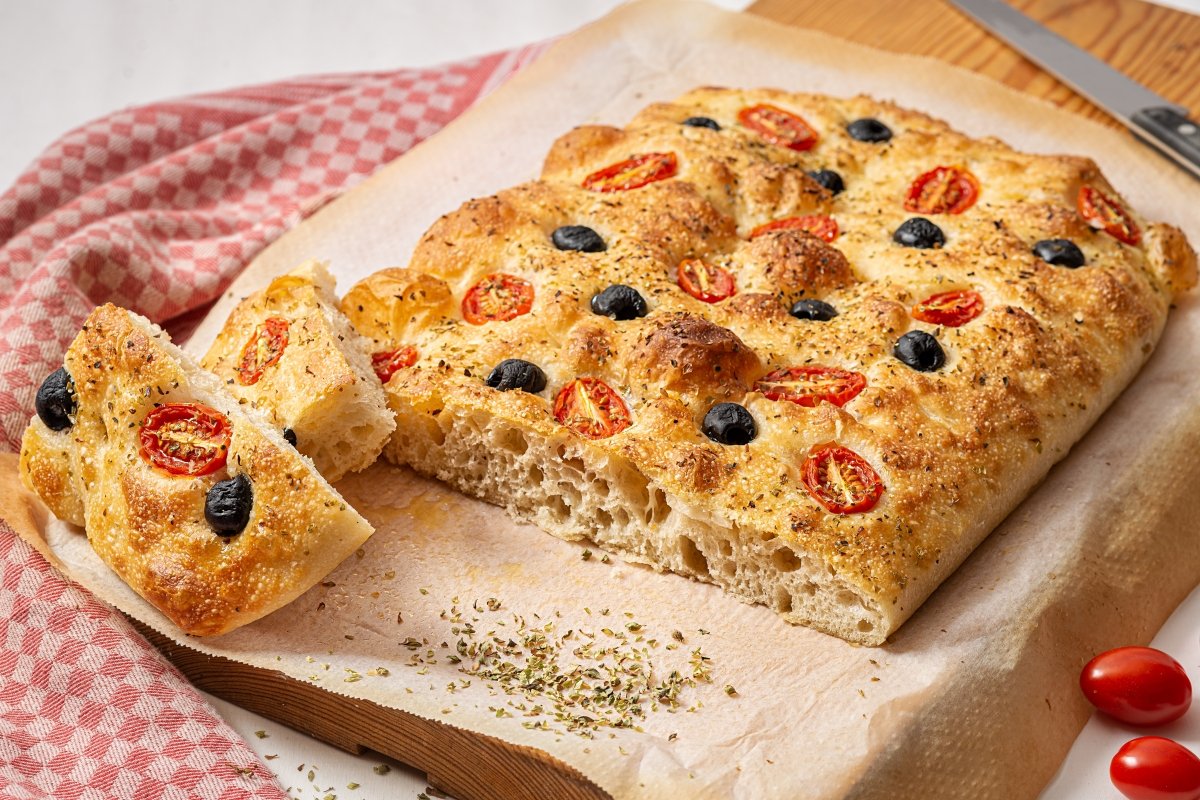 Also read:
How to Make Brownies Without a Pan