Breaded Calamari Rings are perfect for making at home as dinner on any given day. Accompanied by a salad, everyone will love them.
To make the chopitos, small cuttlefish are used, which we can buy frozen and ready to use. In many places, it is customary for them to be served to us without emptying them, but at home, we can prepare them as we see fit.
In our case, we simply remove the feathers by handling them as little as possible.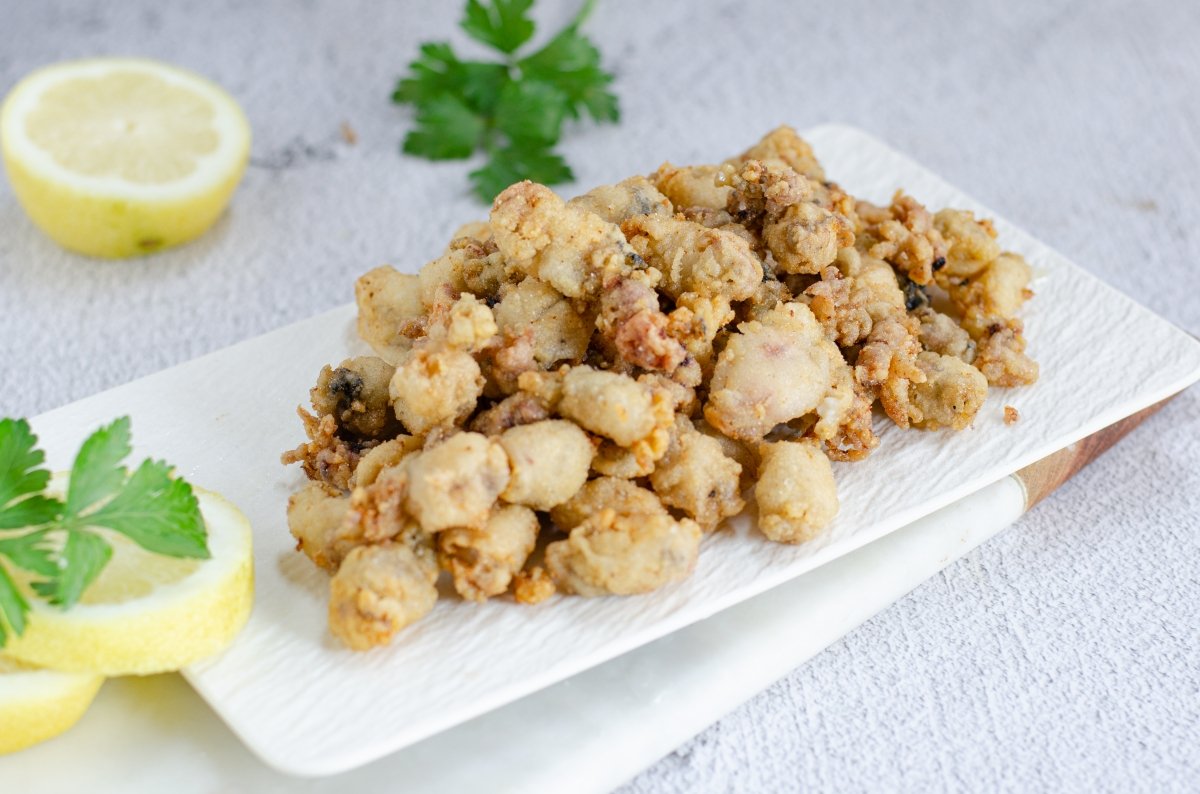 INGREDIENTS
750g baby squid
1 teaspoon of salt
200g all-purpose wheat flour
500ml light olive oil
a few slices of lemon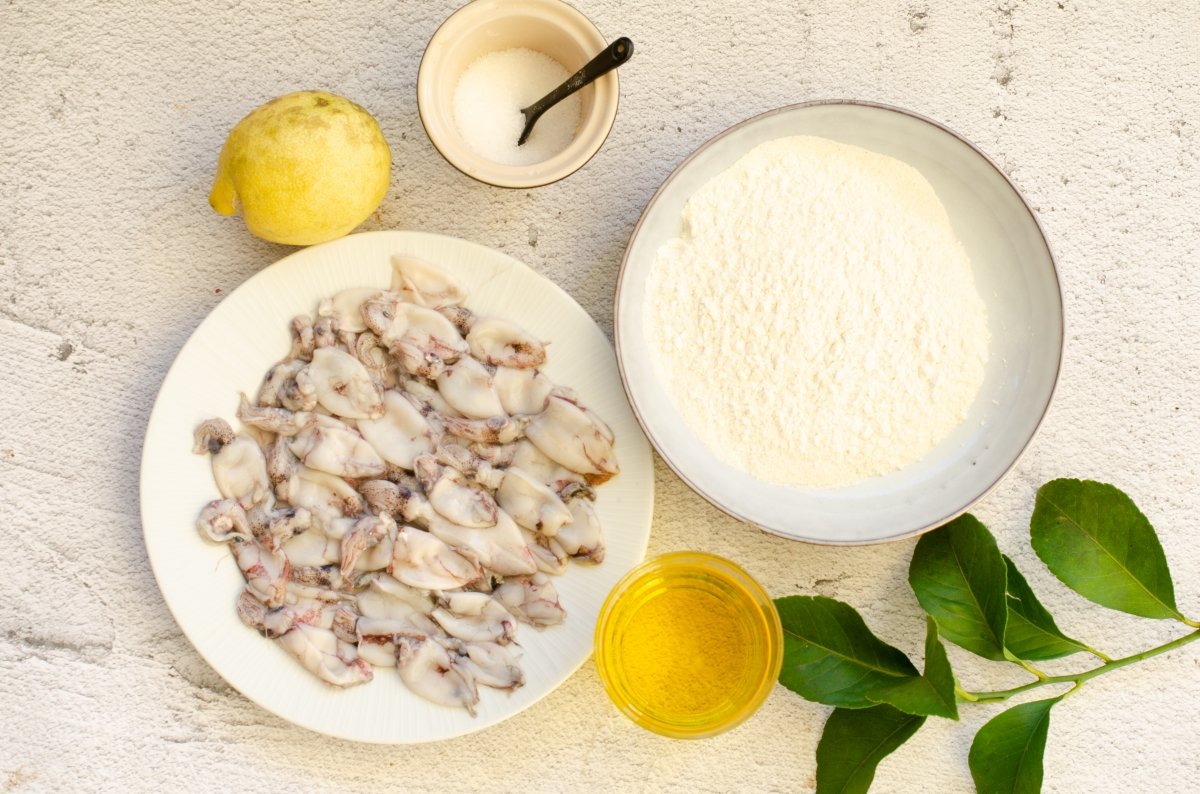 HOW TO MAKE BREADED CALAMARI RINGS
STEP 1
We begin by cleaning 750 g of chopitos by placing them in a colander under running water and carefully removing the feathers while leaving them intact.
We thoroughly wash them and dry them with a cloth or absorbent paper.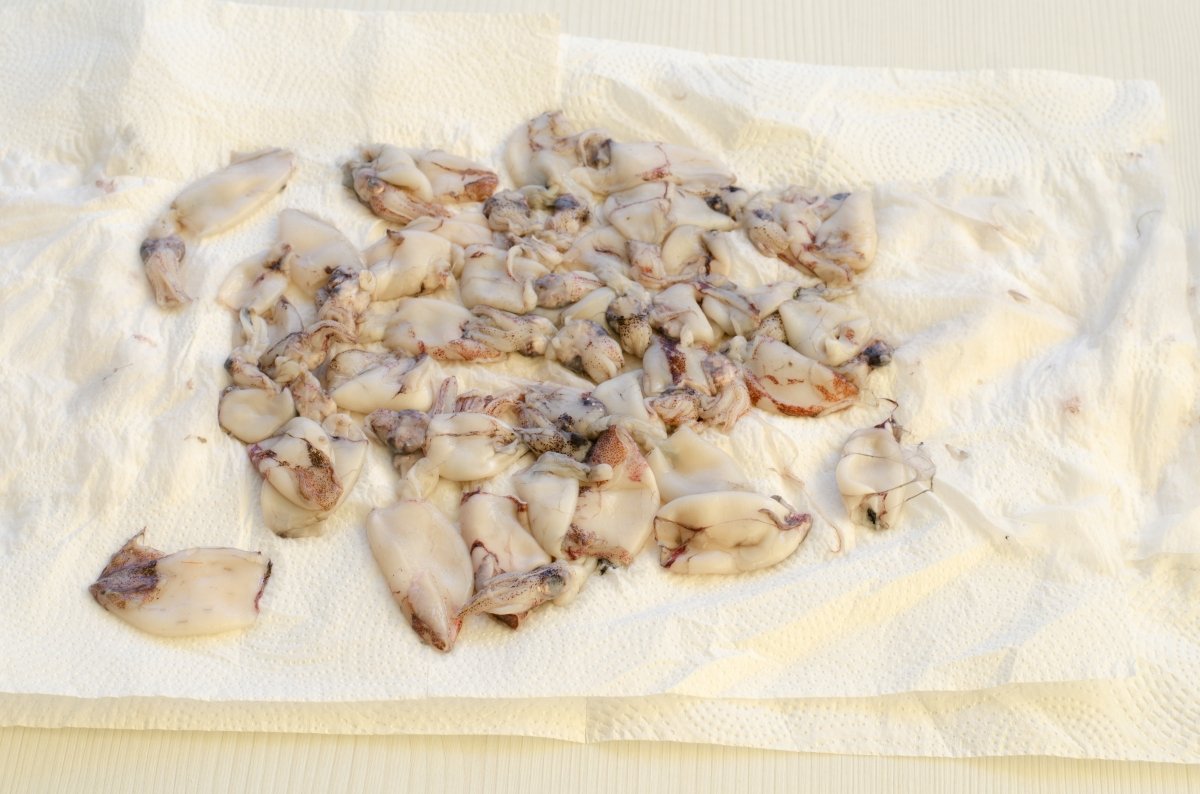 STEP 2
In a large mixing bowl, combine 1 teaspoon of salt and 200 g of wheat flour, and coat the chopitos.
We scrape off the extra flour, leaving them extremely loose between them, and transfer them to another container.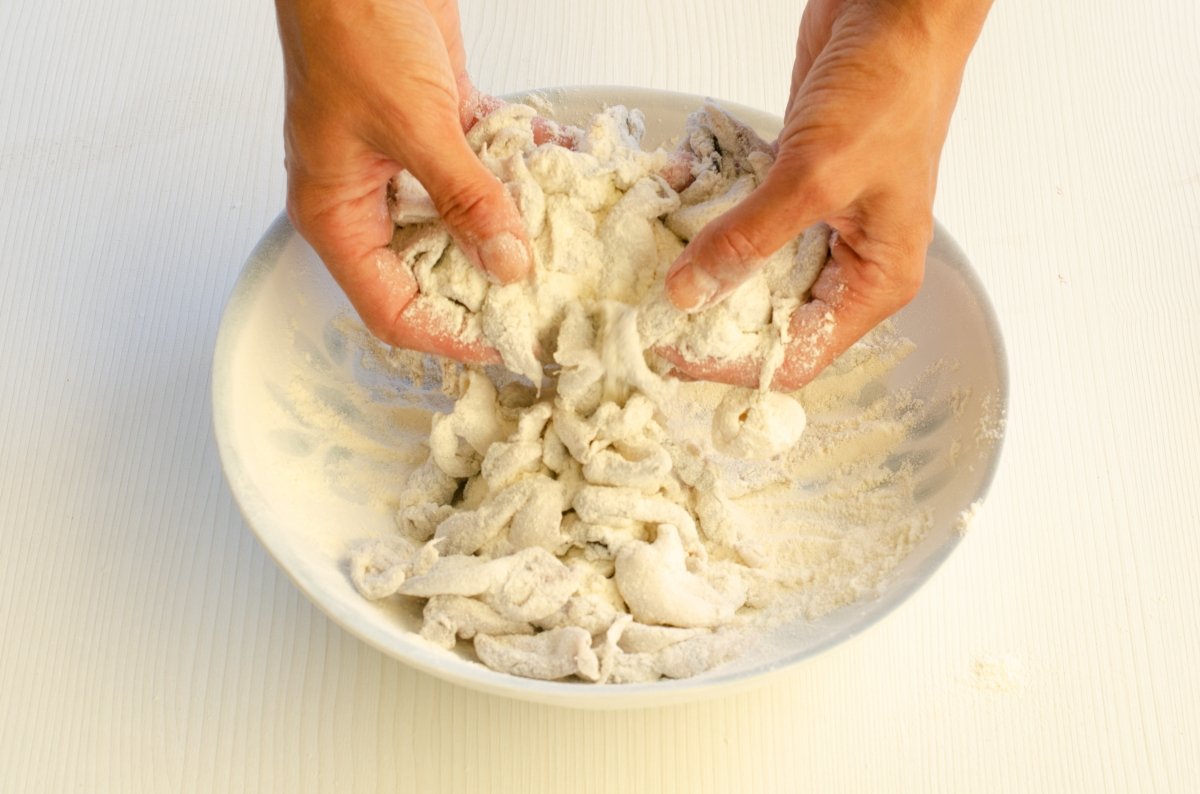 STEP 3
We heat 500 ml of sweet olive oil in a deep pan (or the quantity required for the container we're using), and when it's hot, we add the floured chopitos little by little, being careful not to overcook them.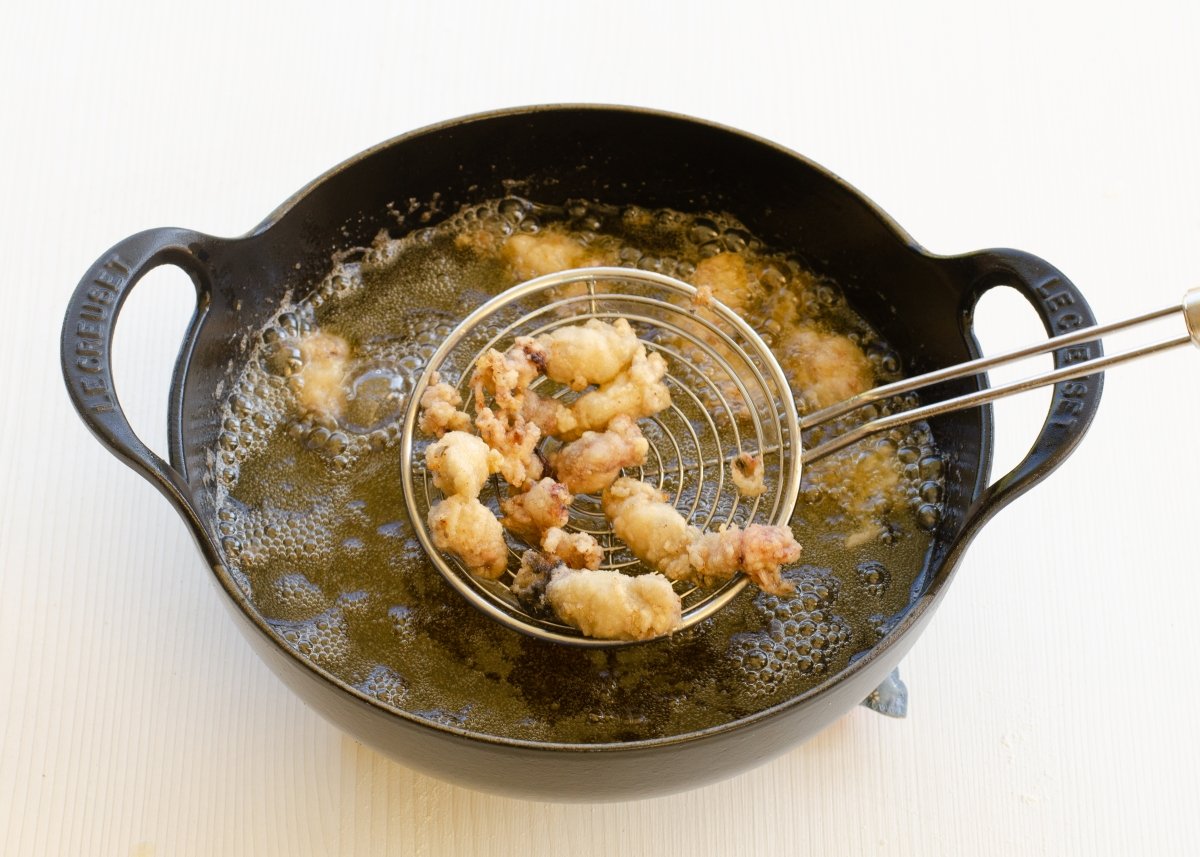 STEP 4
We remove the chopitos with a slotted spoon and cook them for around 2 or 3 minutes. They are removed using a colander once they have turned golden.
We'll leave them for a few minutes while the next batch is fried. Finally, we use a paper towel to move them to a platter.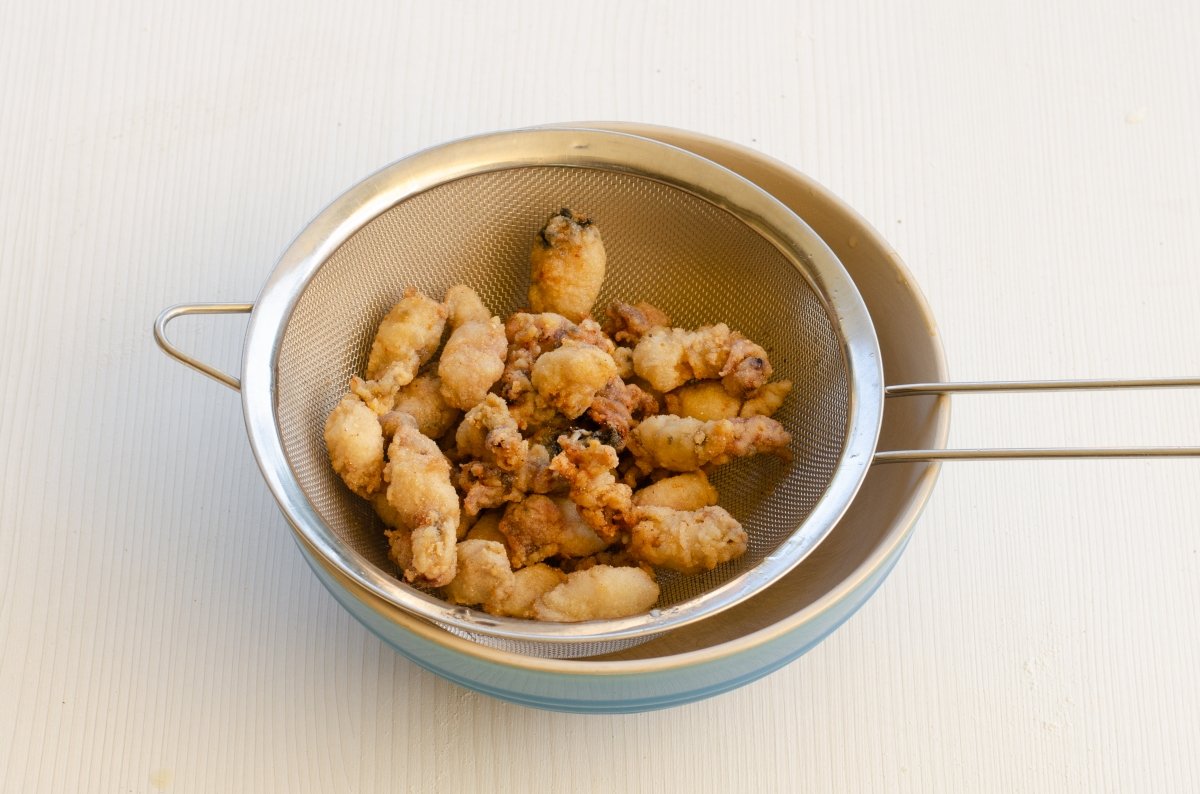 STEP 5
We continue to cook the chopitos in batches, and when they're done, we serve them immediately with a few slices of lemon.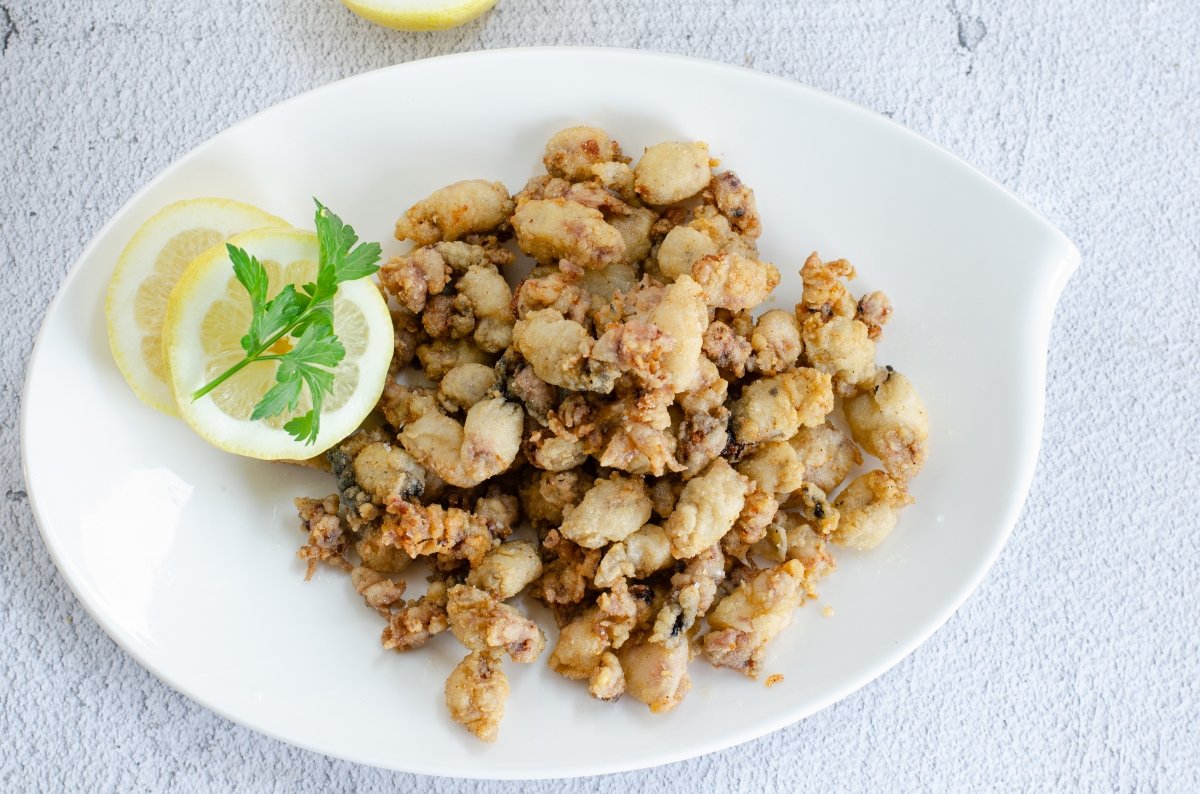 ALSO READ: AUTHENTIC FISH CEVICHE RECIPE