Canarian Red Pepper Sauce When you hear the word salmorejo, you can quickly think of Cordovan salmorejo, the classic Andalusian recipe for cold tomato and garlic cream. However, the best Canarian salmorejo, the traditional sauce of Canarian gastronomy, has nothing to do with Cordovan since the Canarian salmorejo is a sauce that is used to marinate the meat, which is then cooked with the same marinade.
The best-known preparation made with Mojo Picon is a rabbit in salmorejo, one of the most traditional recipes in canarian food, but Canarian salmorejo can also be used with other meats such as pork or chicken. To make the Canarian salmorejo, you can use a mortar or an electric mixer. We're going to do it the most traditional way and we're going to use mortar.
A fundamental ingredient of the mojo sauce is Lanzarote, the picona pepper or palm pepper. In the Canary Islands, there are a wide variety of different types of peppers, but these are the two that are most commonly used to make Romesco Sauce recipes. These peppers are not easy to find on the peninsula, so as an alternative they can be replaced by chorizo ​​​​or cayenne pepper. This red mojo sauce from Tenerife is a general term for red sauce(Mojo Rojo), green sauce(Mojo Verde), and mojo picon, which is the hot version of mojo Rojo.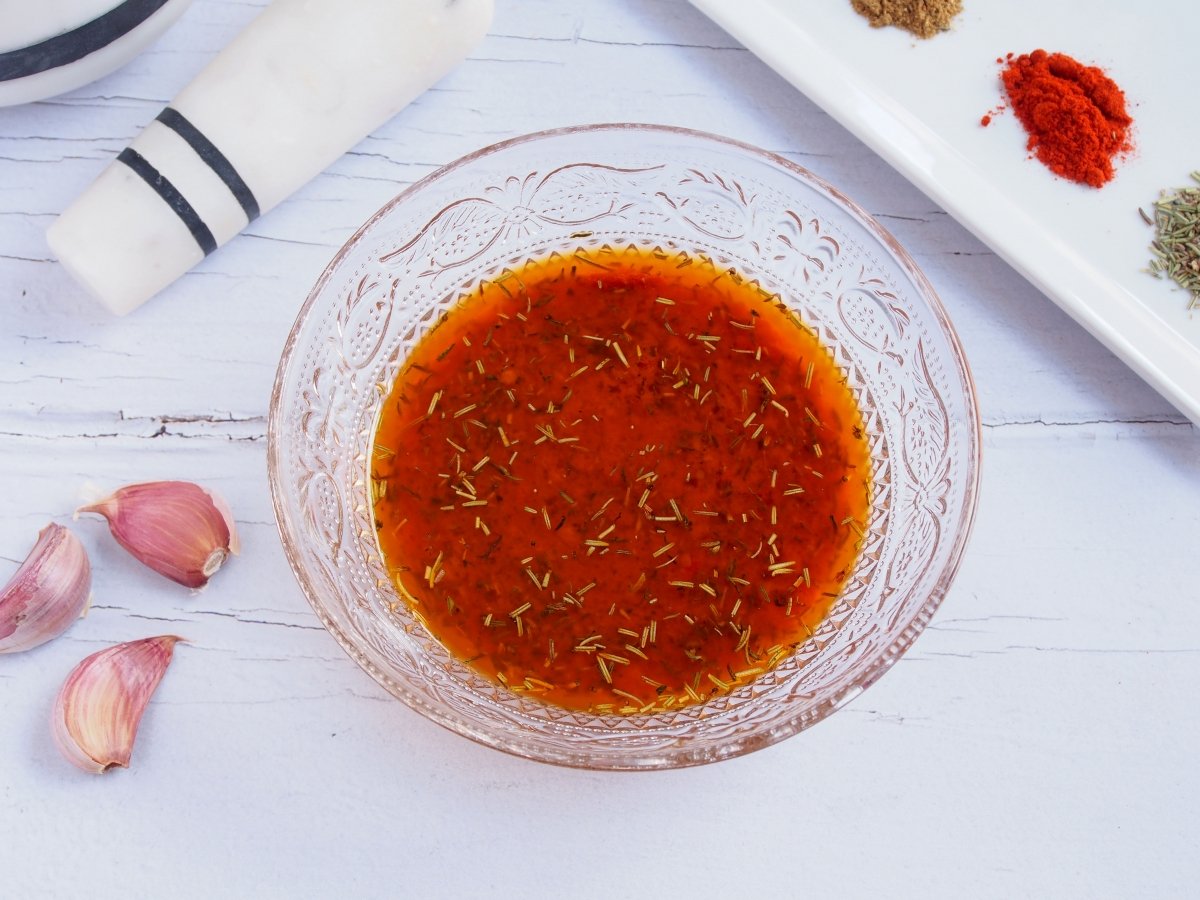 INGREDIENTS
1 dried palm pepper or failing that, 1 chorizo ​​pepper or 1 cayenne pepper
6 garlic cloves.
1 dessert spoon of coarse salt
1 dessert spoon of sweet paprika
100g olive oil
40ml vinegar
50ml of white wine
1 teaspoon dried oregano
1 dessert spoon of dried thyme
1 teaspoon of ground cumin.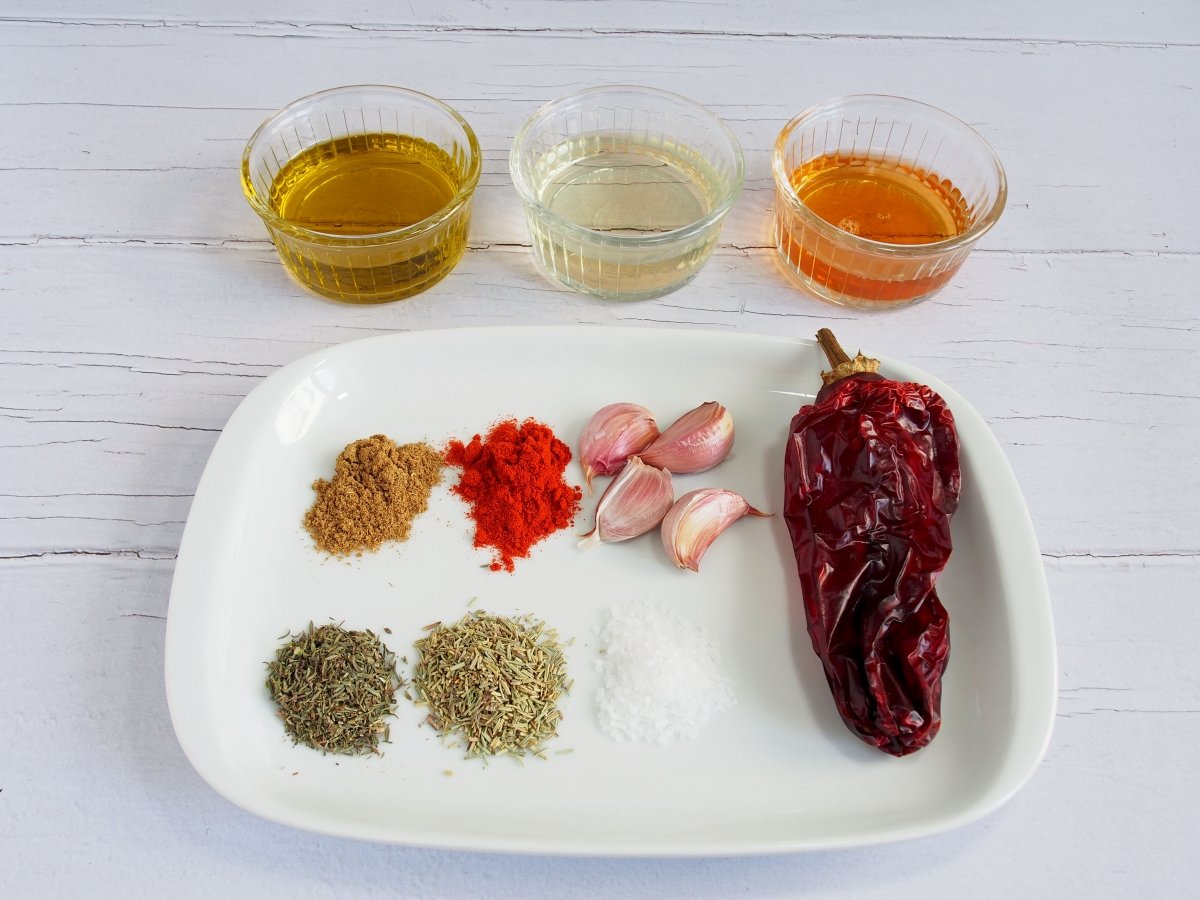 How to Make Canarian Red Pepper Sauce
STEP 1
The first thing we will have to do to prepare the Canarian Red Pepper Sauce. will be to hydrate 1 dry palm pepper. The idea is to soak it for a few hours, but if you run out of time, you can put it in a bowl with very hot water and it will be ready in half an hour.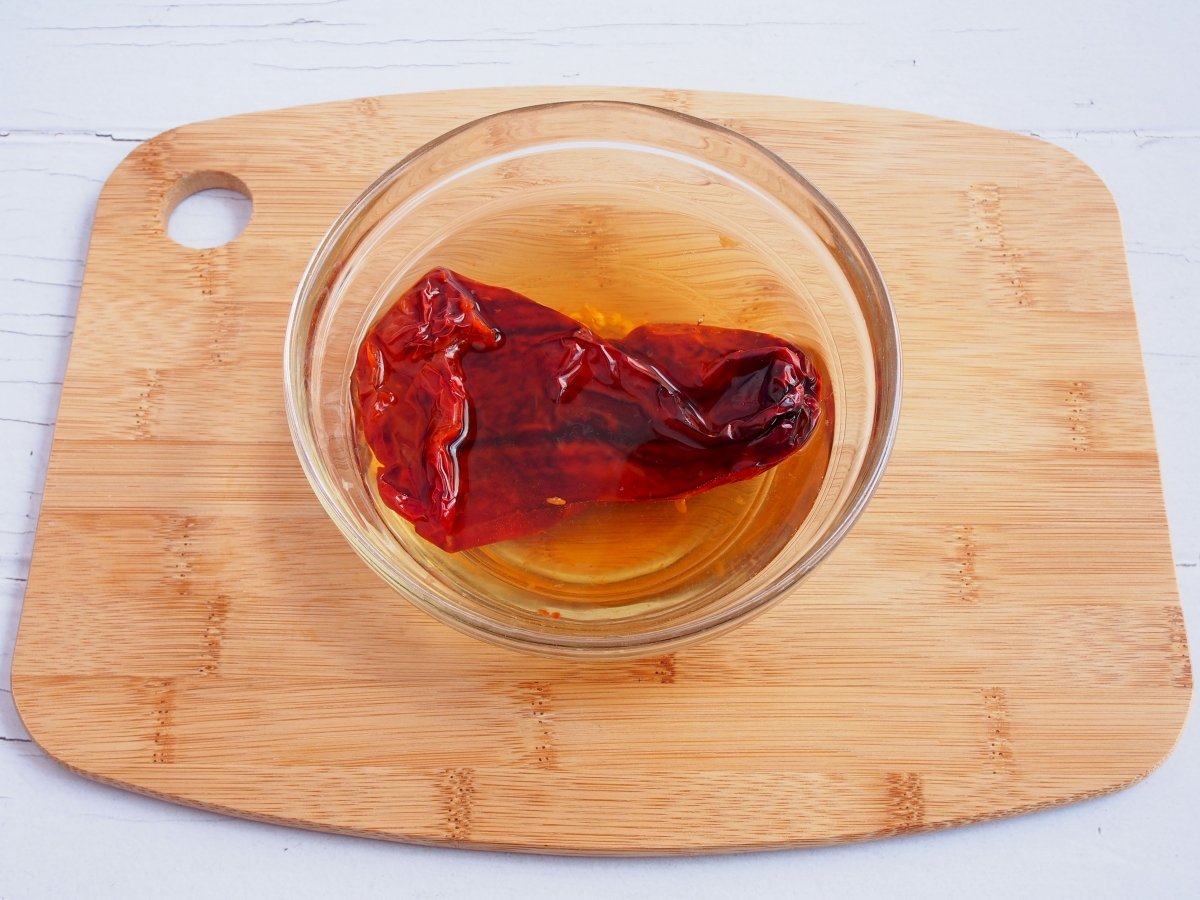 STEP 2
When we already have the hydrated palm pepper, we remove the seeds, cut them into small pieces, and put them in the mortar. Peel and mince 6 cloves of garlic and add them to the mortar.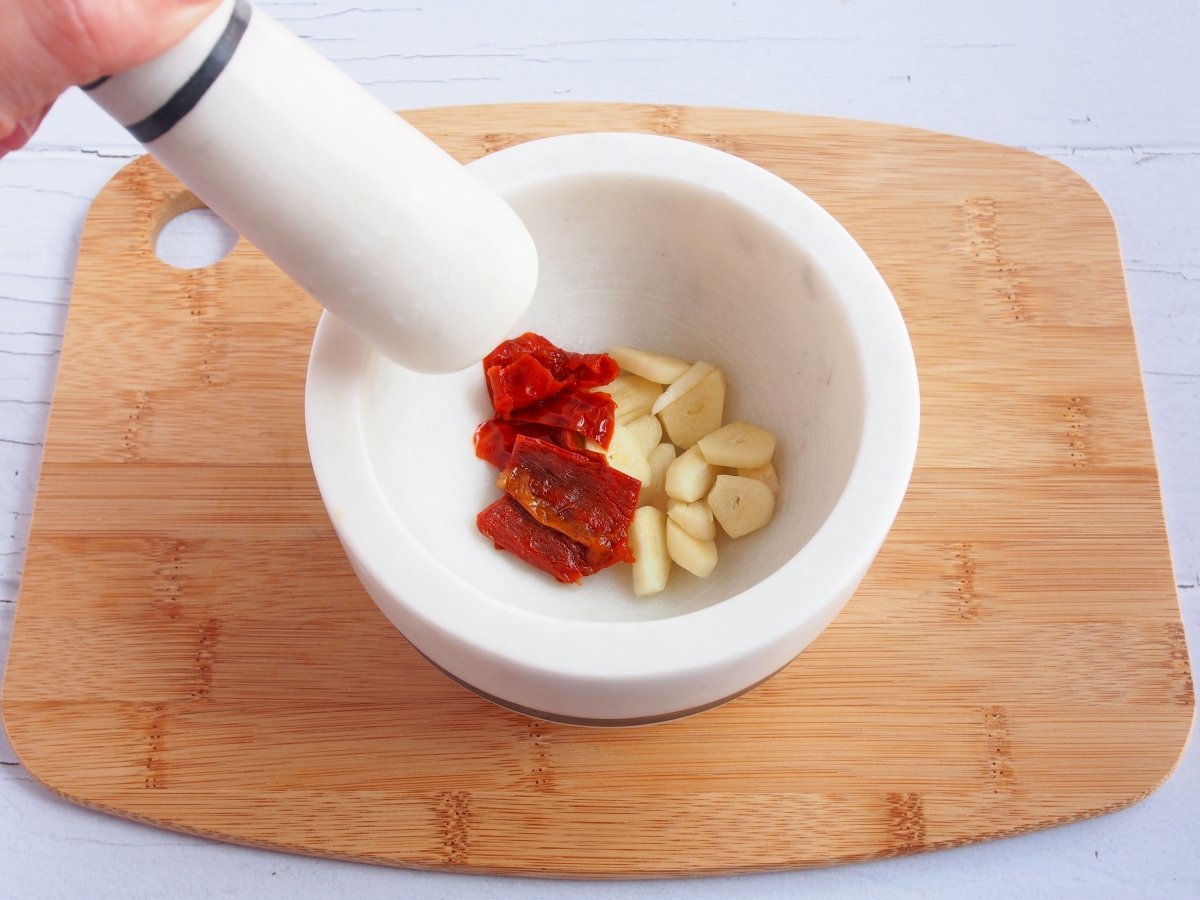 STEP 3
Now we are going to crush the garlic very well with the palm pepper until we are left with a kind of paste.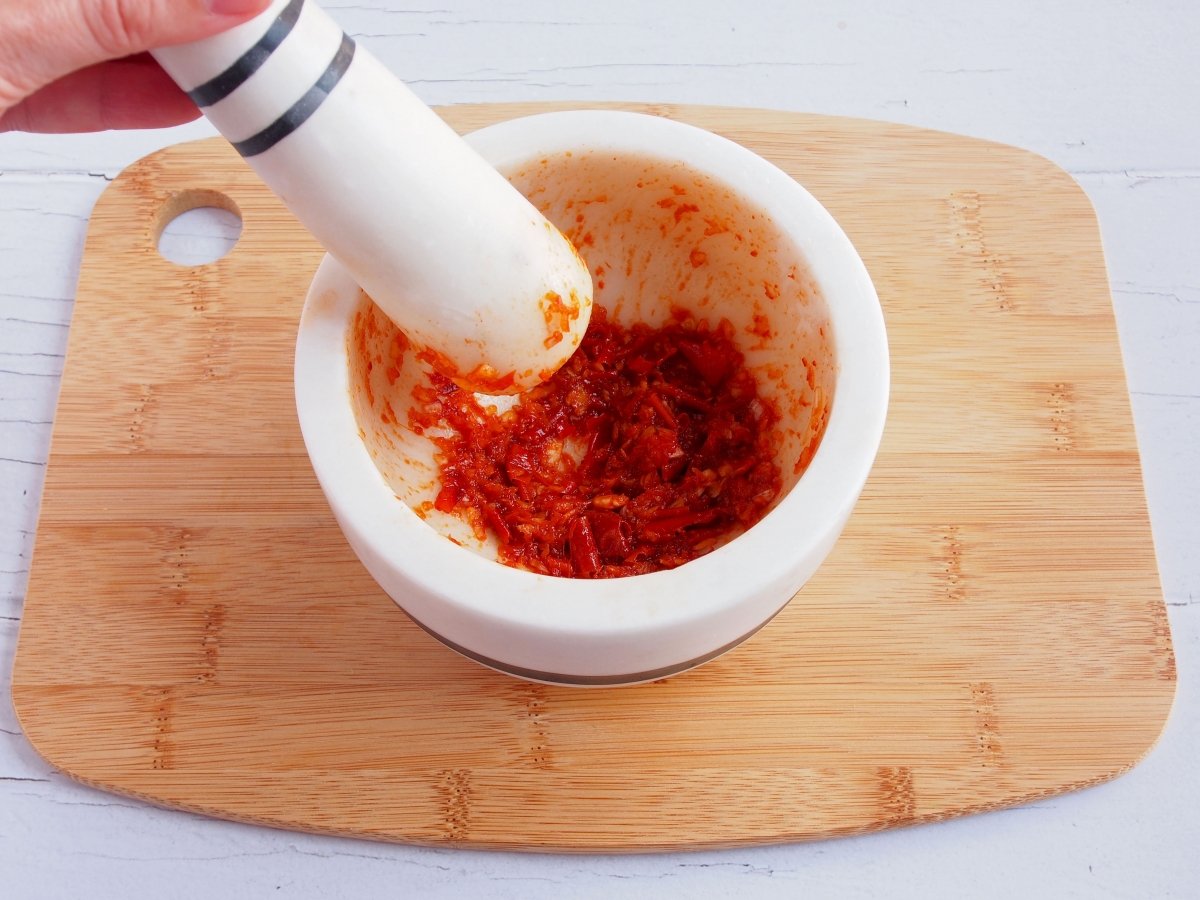 STEP 4
Then, 20 g of extra virgin olive oil, 1 dessert spoon of sweet paprika, and 1 dessert spoon of coarse salt will be added. To thoroughly incorporate these materials, combine them using the mortar.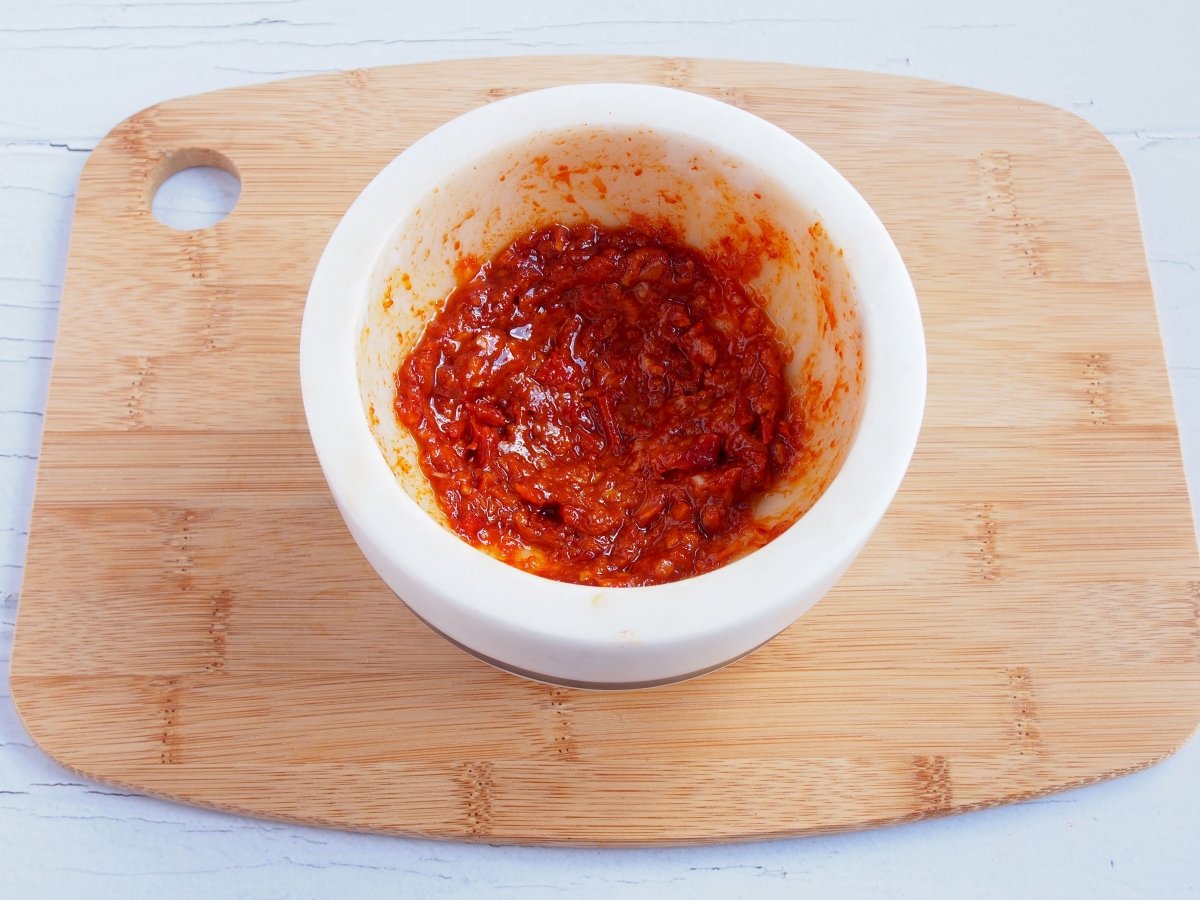 STEP 5
Then, with a spoon, thoroughly combine 40 ml of vinegar and 80 g of the remaining olive oil.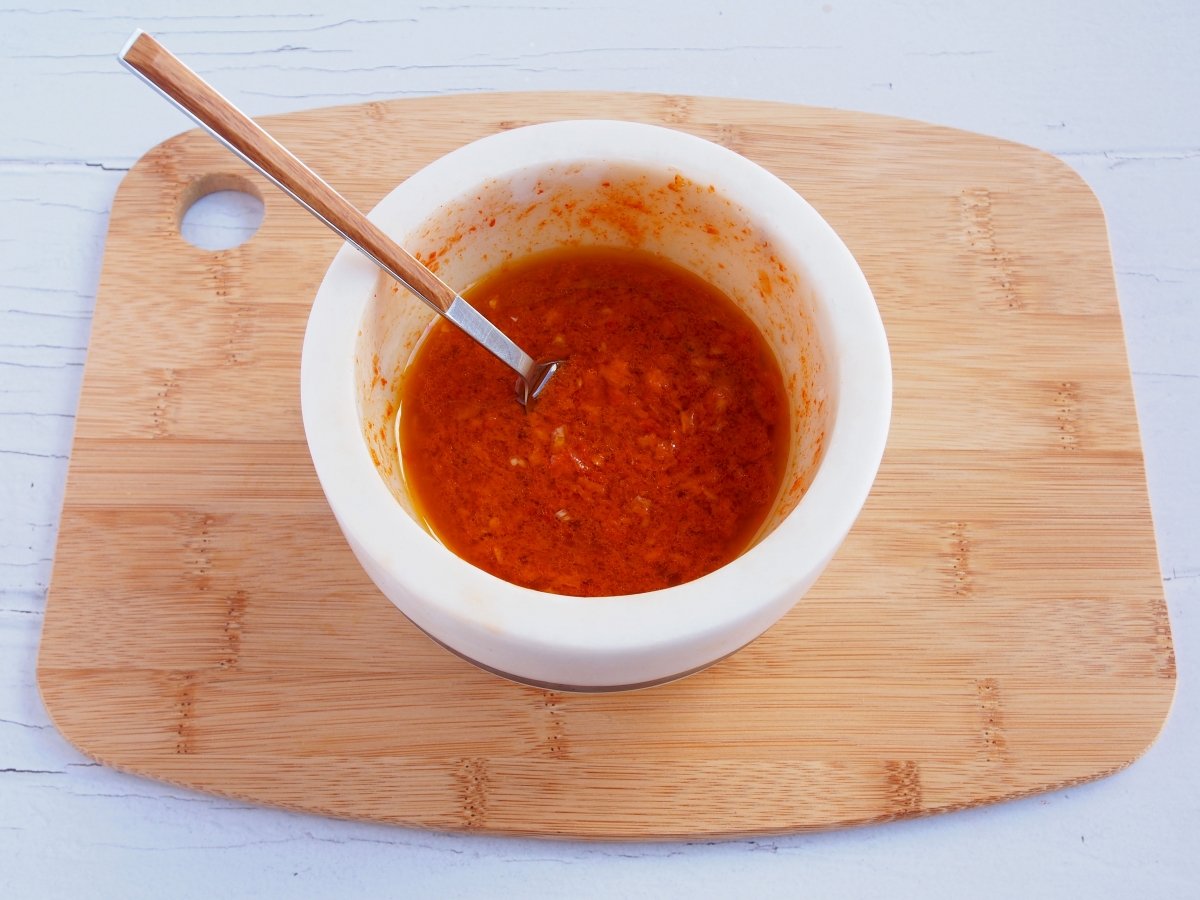 STEP 6
50 ml of white wine, 1 dessert spoon each of dried oregano and thyme, and 1 teaspoon of ground cumin are the final additions. Using a spoon, thoroughly combine all the ingredients until the Canarian Red Pepper Sauce is prepared and ready for use.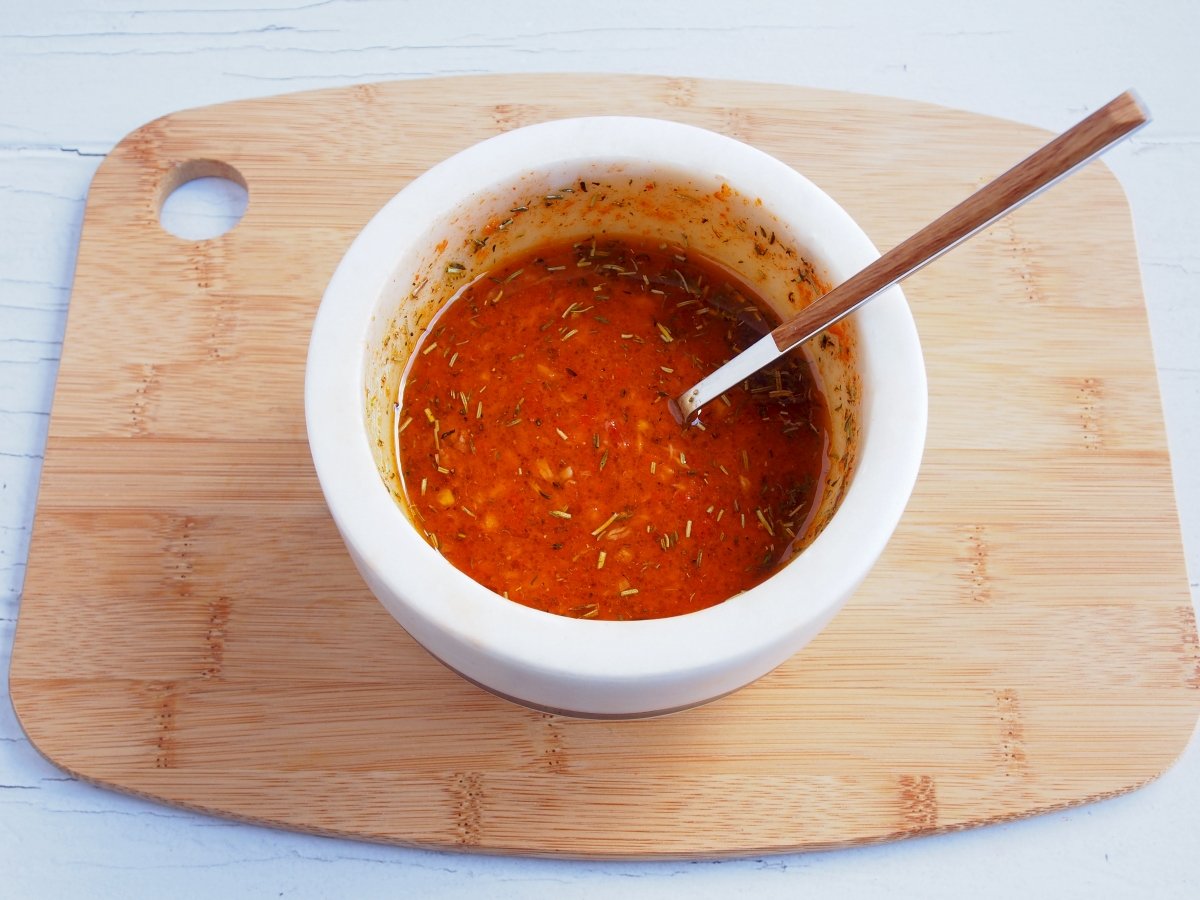 Also read:
French Sauce Recipe