Canned Squid in Ink Recipe that surely we all remember from childhood. This is one of those recipes prepared by our grandmothers or our mothers.
Next, we explain how to prepare the classic baby squid in their ink, a simple and very easy recipe that we can adapt to our tastes and even to the ingredients that we have in our pantry.
The trick to this recipe is in the cooking point of the baby squid. If we spend too much time on them, they will become tougher and tougher.
In this recipe, we are going to cook the whole baby squid. Baby squids are just a few small squids, so if you go for larger specimens and prefer to chop them, do not cut them into very fine pieces so that they are not too small when cooked.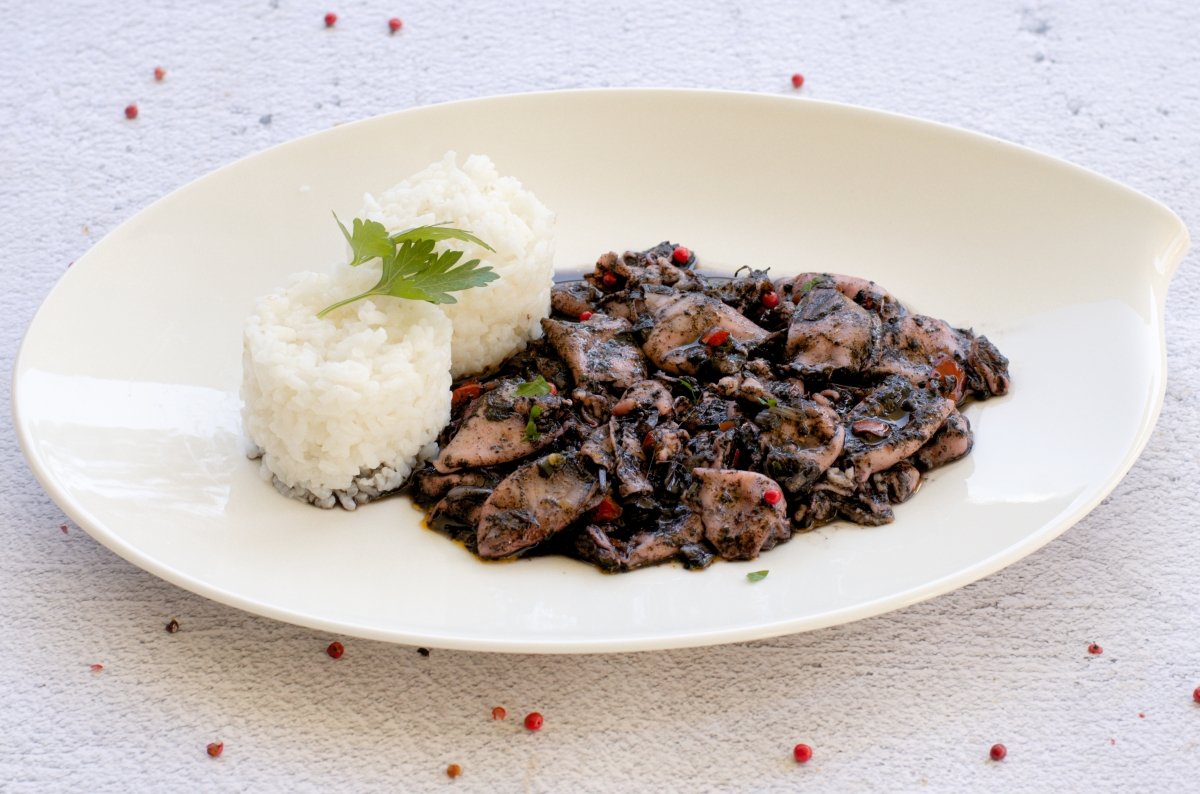 INGREDIENTS
750g of clean squid.
1 clove of garlic
1/2 onion
1/4 red bell pepper
2 sprigs of fresh parsley
30ml light olive oil
2 bay leaves
1 chili
2 sachets of squid ink.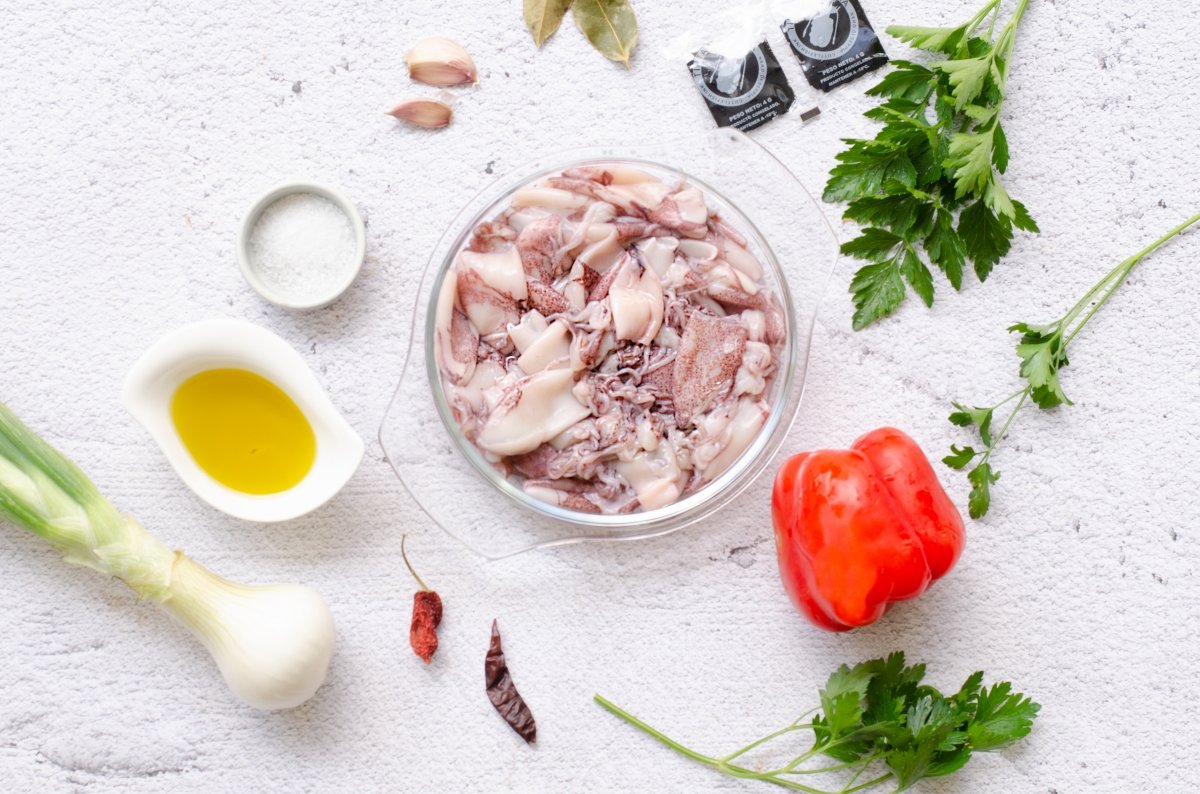 HOW TO MAKE CANNED SQUID IN INK RECIPE
STEP 1
We wash and drain 750 g of squid, which we will have already ordered clean and gutted from the fishmonger.
To make the sauce, finely cut the following vegetables: 1 garlic clove, 1/2 onion, 1/4 red pepper, and 2 sprigs of parsley. When we have all of the ingredients, we begin by making the sauce for the baby squids in their ink.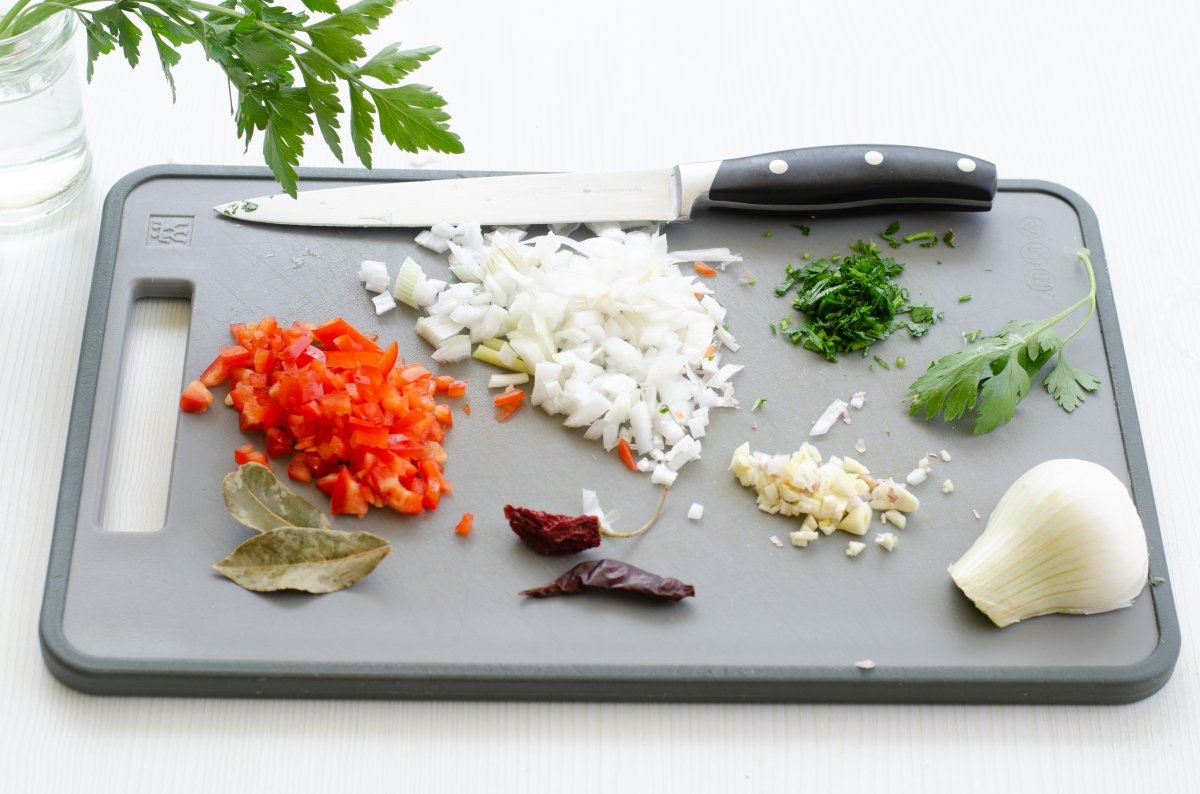 STEP 2
Brown the garlic in 30 mL of mild olive oil in a pot. Then, over medium-low heat, add the onion and bell pepper and cook for a few minutes. 2 bay leaves and 1 spicy pepper are also added.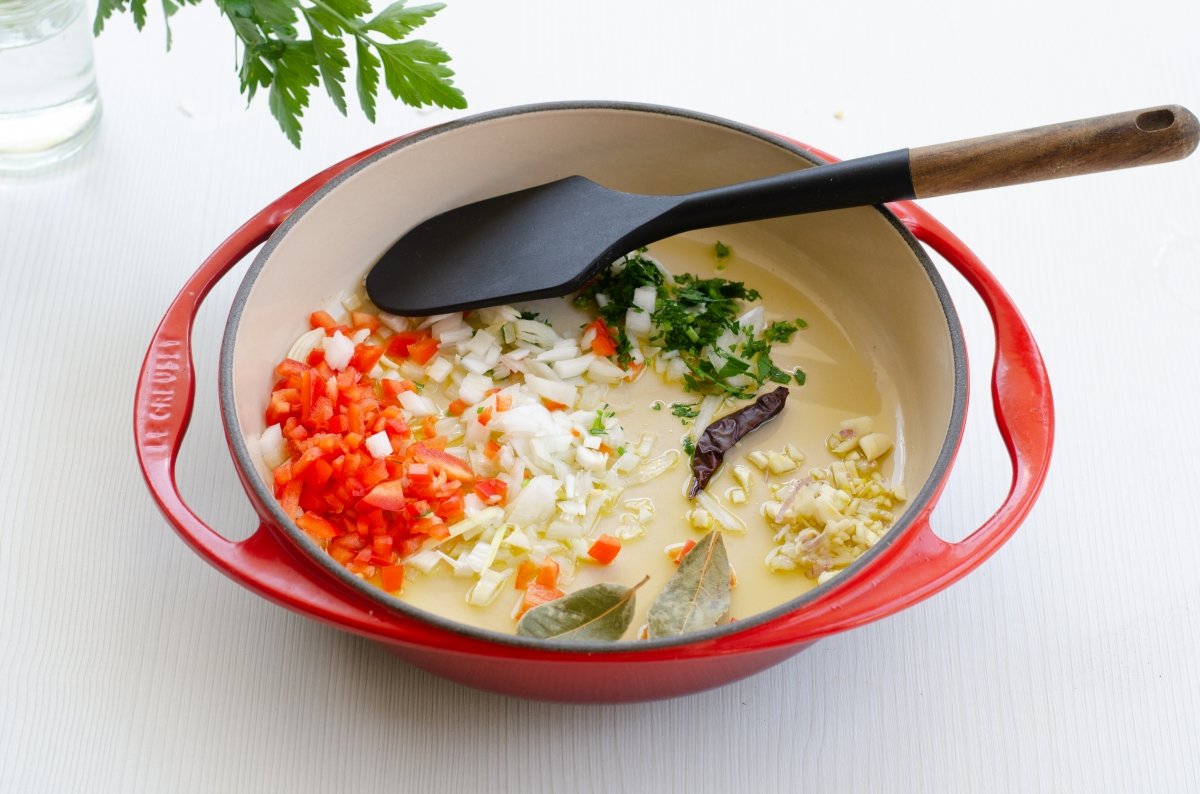 STEP 3
Apart from that, we poured two sachets of squid ink into a container and stirred the contents. Add the squid ink to the sauce, stir well to combine all of the ingredients, and cook for 10 minutes over low heat.
We don't want a very runny sauce left, because the squid will release a lot of water. For this reason, we will not add water or any other liquid.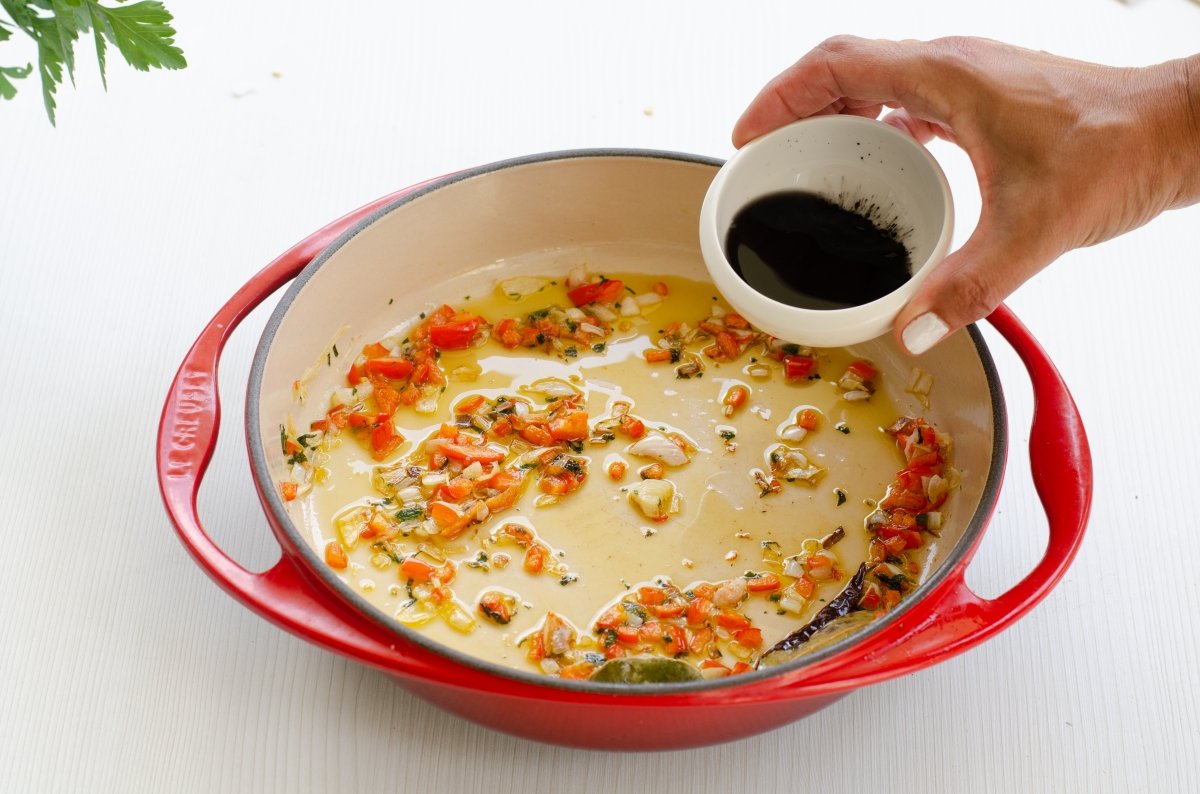 STEP 4
When the sauce is finished, we add the cuttlefish, both clean and whole, as well as the tentacles.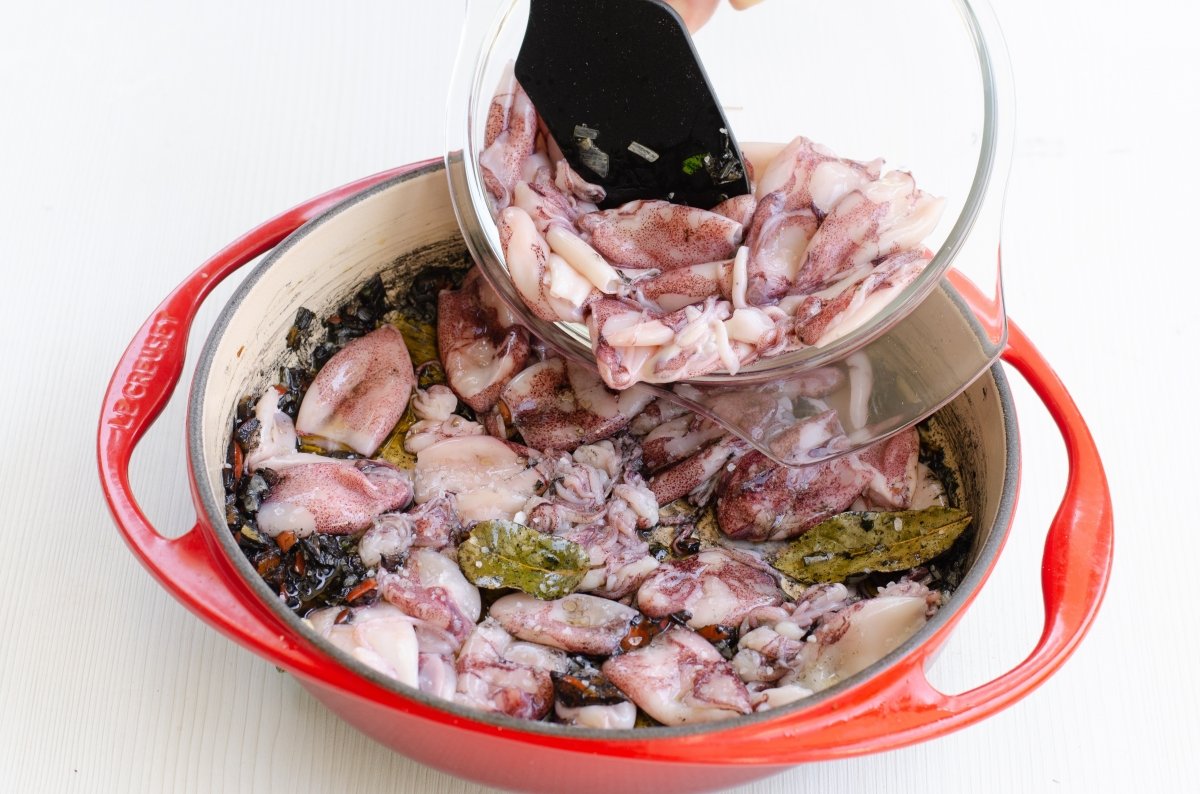 STEP 5
Remove the calamari and simmer for about 10 minutes, no longer, to prevent them from hardening.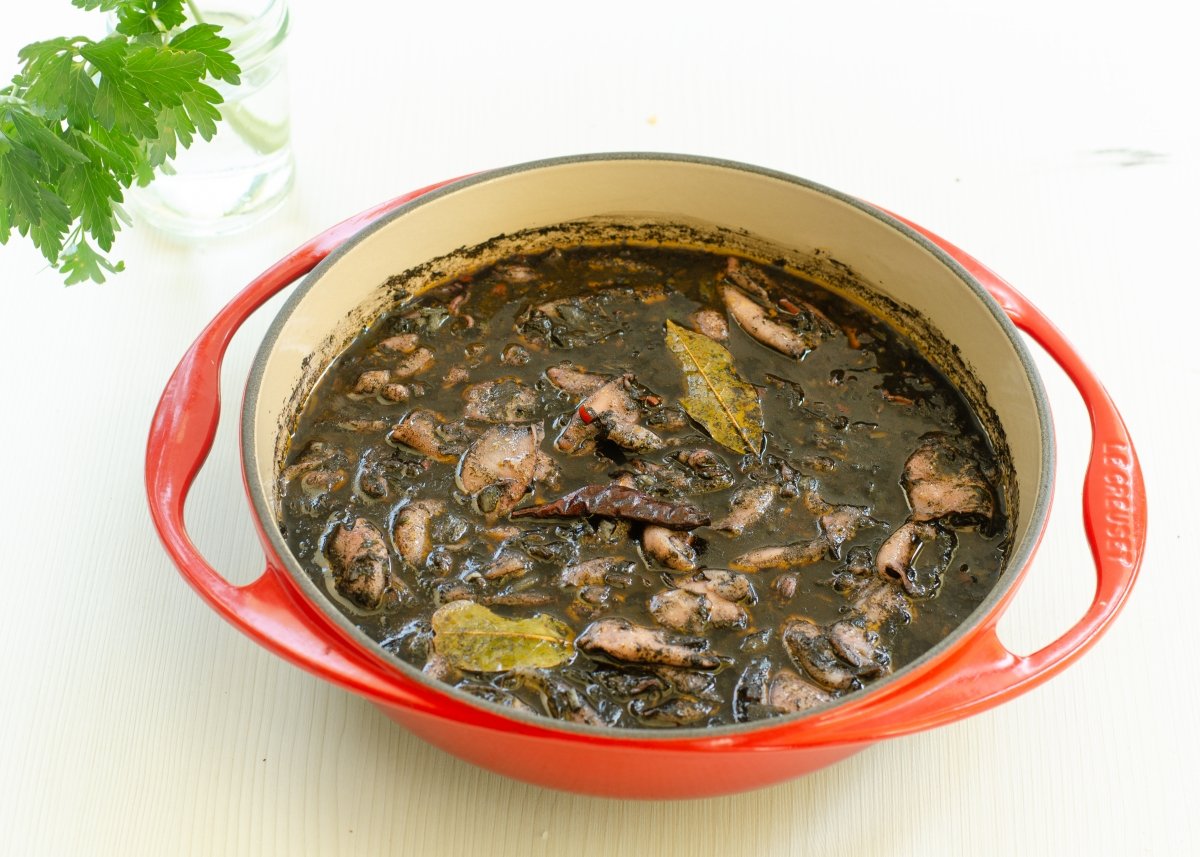 STEP 6
After this time, the calamari is removed from the fire and served alone or with white rice.