The result of the cheesecake recipe in Spanish is a delicious dessert with a texture somewhere between a pudding and a cheesecake. It is a simple recipe based on fresh cheese, although the most traditional is based on rennet.
We can take the cheesecake cold or slightly warm, shortly after coming out of the oven. It turns out delicious either way. The hint of lemon and cinnamon in the cheesecake recipe in Spanish makes it completely irresistible. You surely won't be able to take a single piece of it.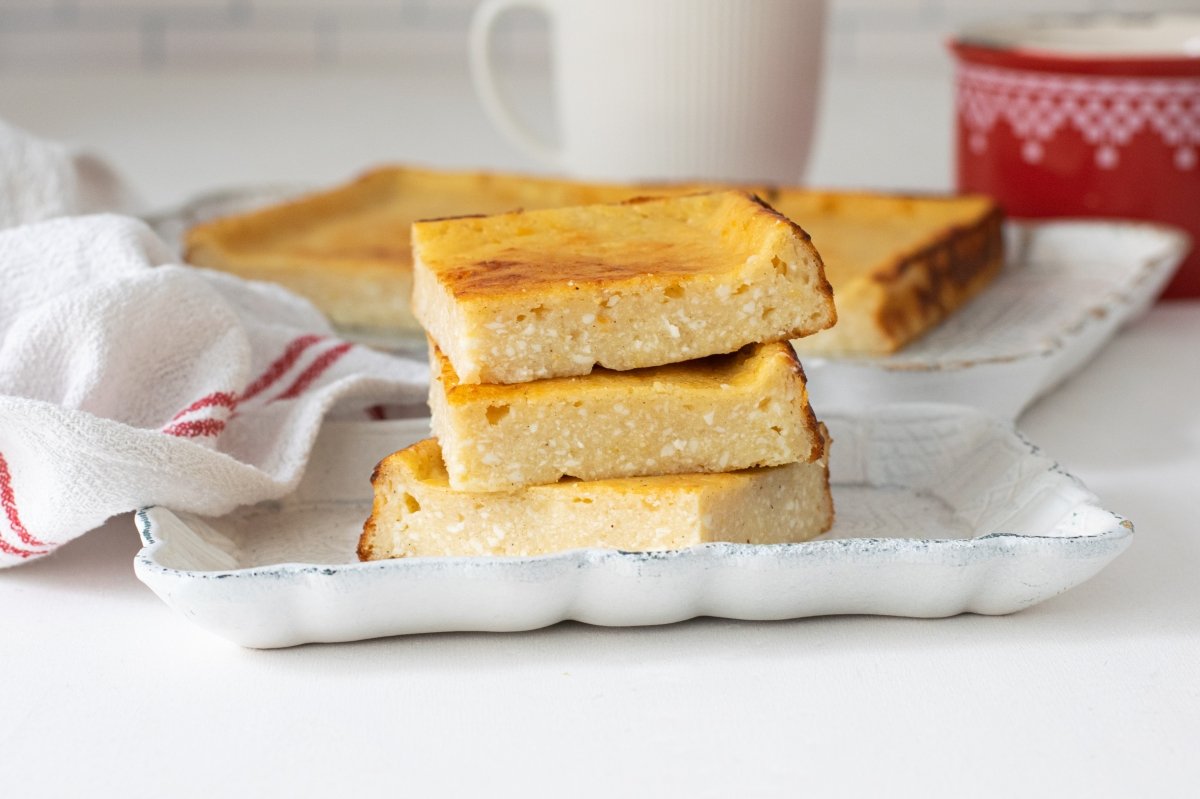 INGREDIENTS
500g fresh cheese (Burgos type)
2 eggs M
50g unsalted butter, melted
160g white sugar
70g wheat flour
1 pinch of salt
Zest of 1 lemon
Half a teaspoon of cinnamon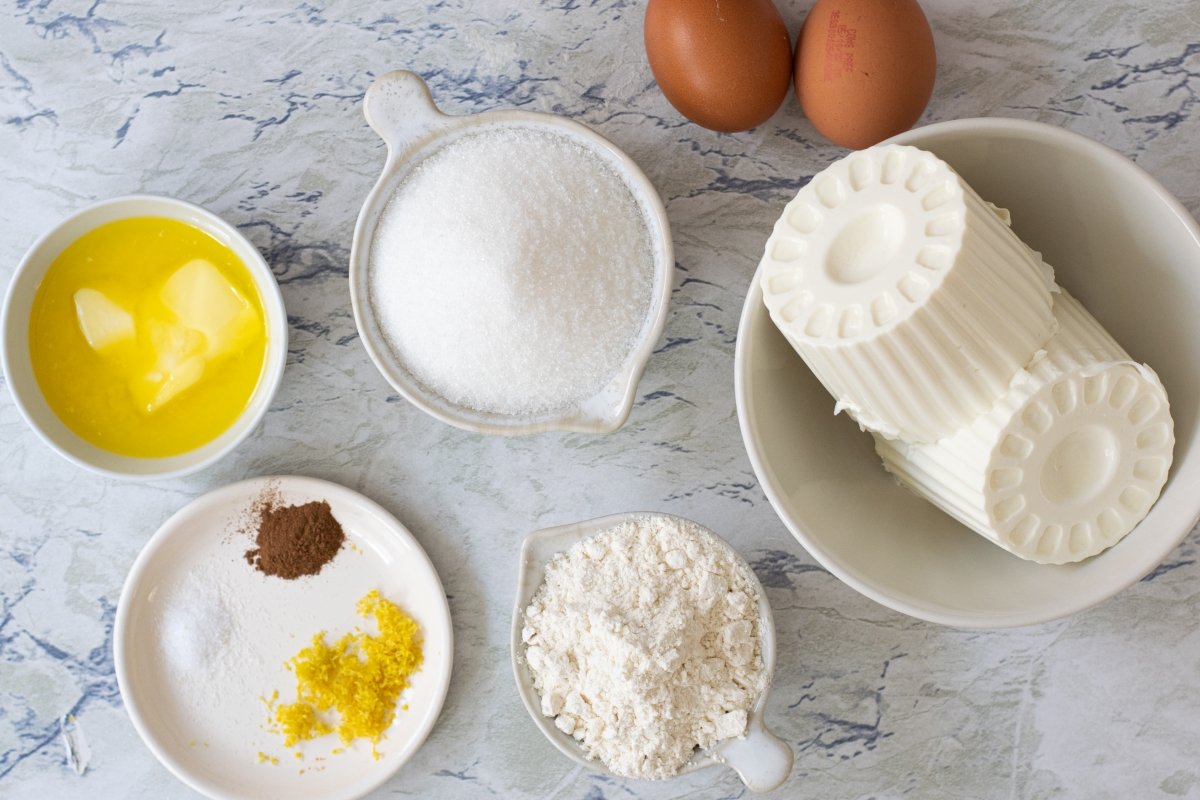 How to make cheesecake recipe in Spanish
STEP 1
Preheat the oven to 200 degrees Celsius with rising and falling heat. In a bowl, we place 500 grams of fresh cheese and chop it with sticks or a fork.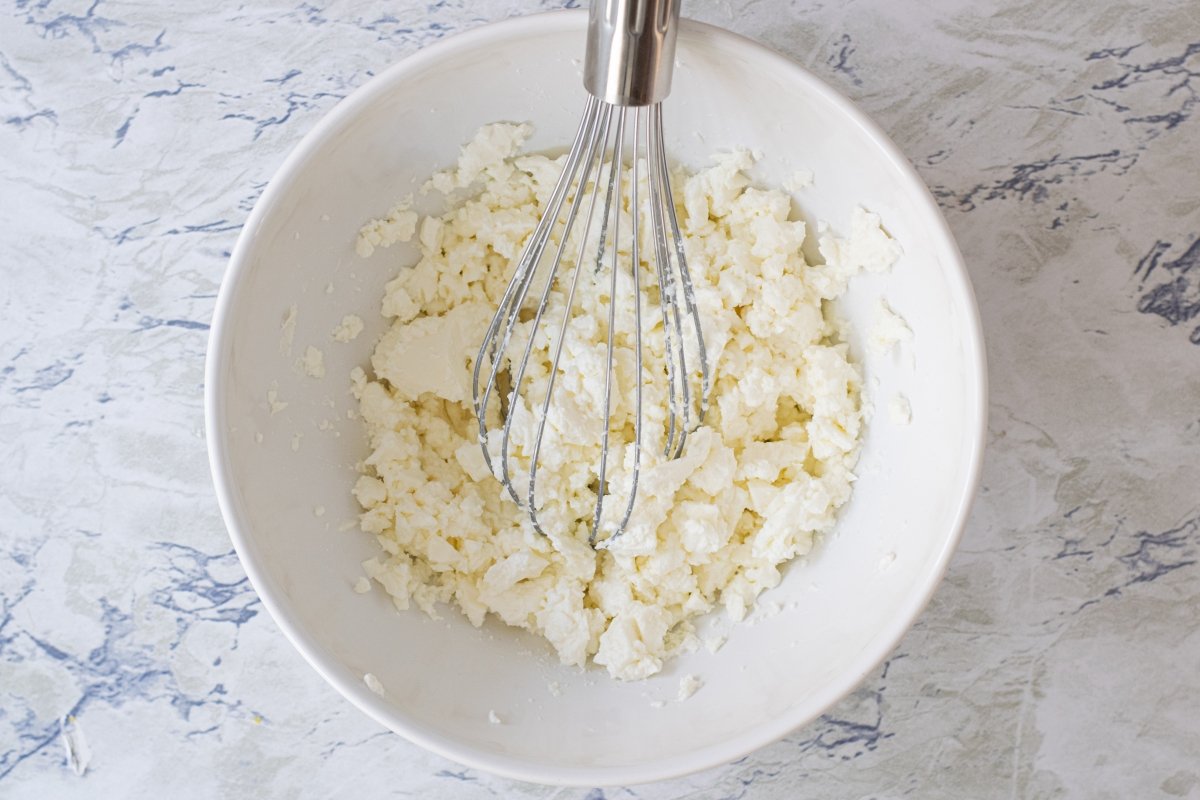 STEP 2
We add two M eggs and mix them into the cream cheese.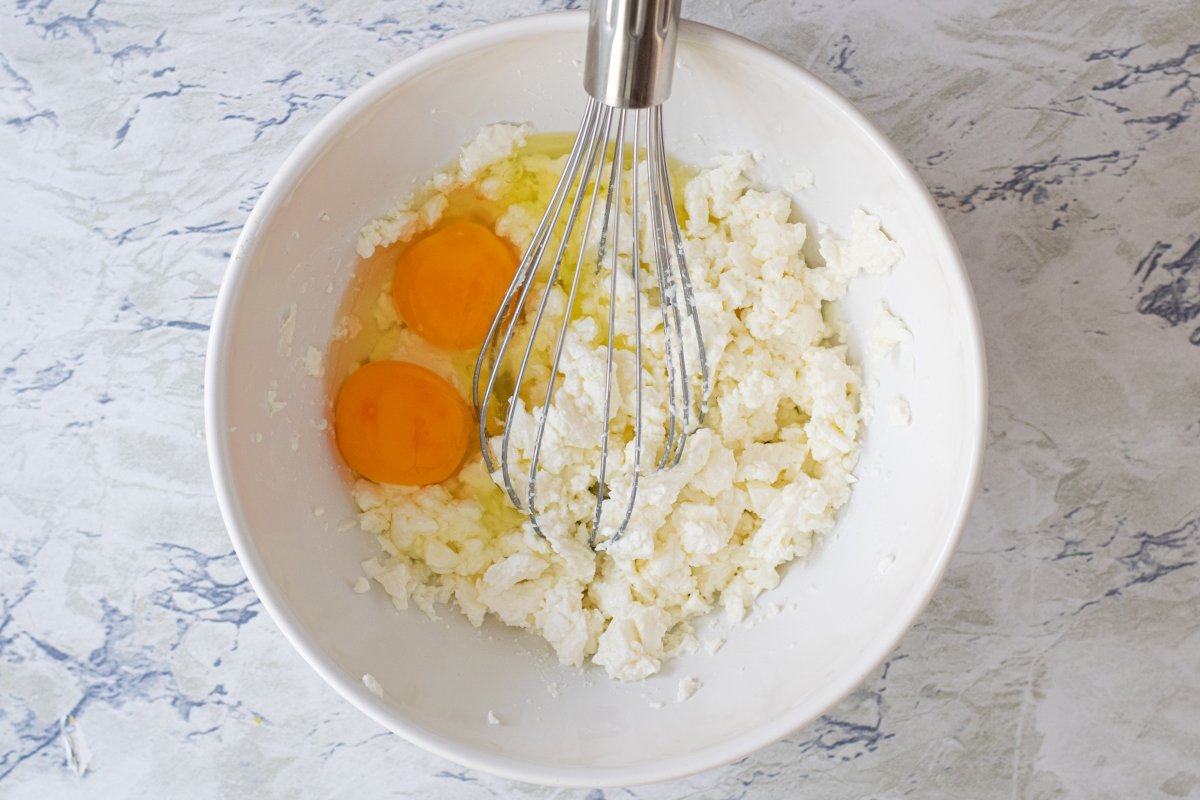 STEP 3
50 g unsalted butter, melted but not hot We thoroughly combined everything.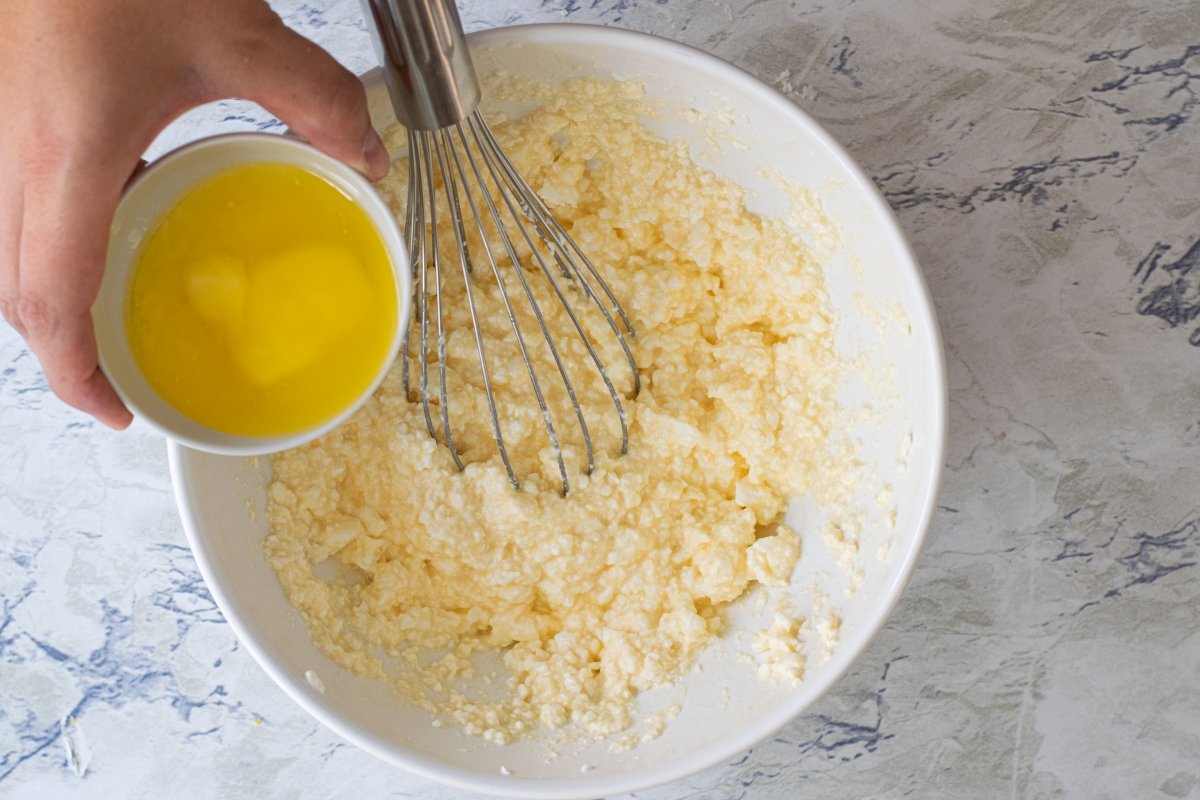 STEP 4
Incorporate 160 grams of white sugar into the mixture.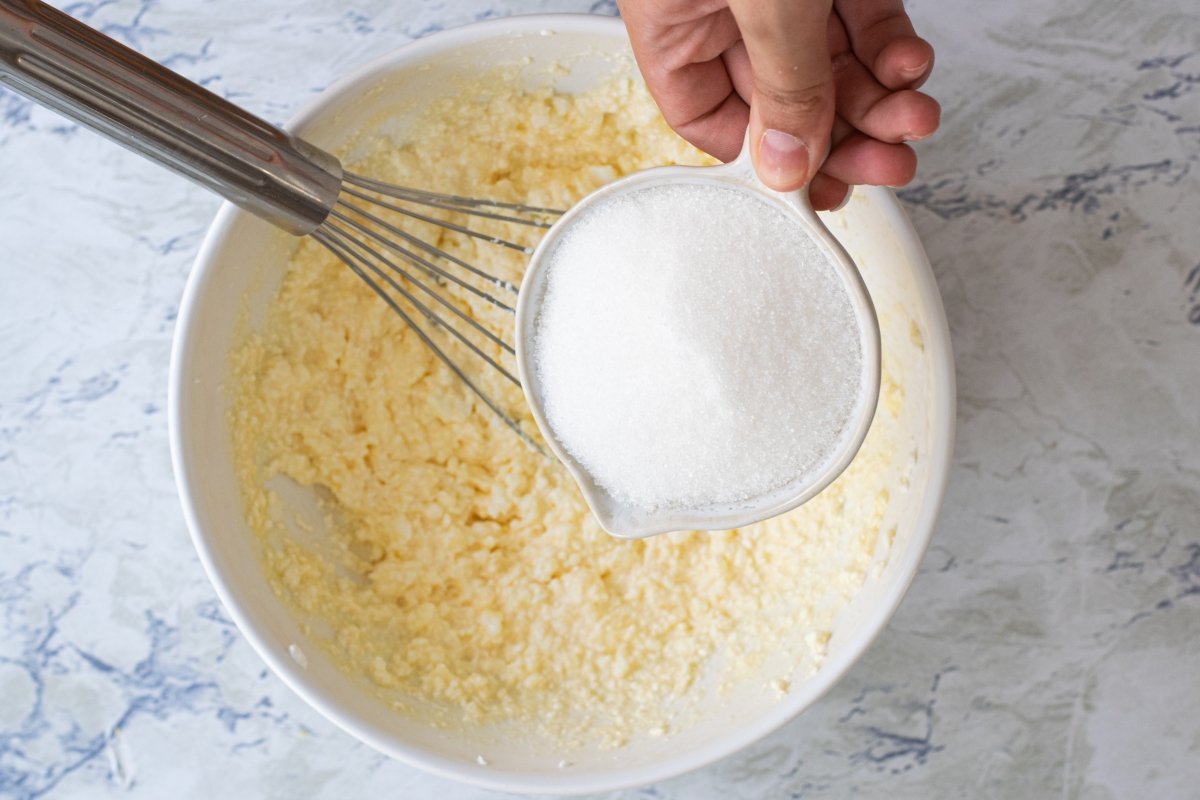 STEP 5
Finally, stir in 70 grams of wheat flour, 1 pinch of salt, 1 lemon zest, and 1/2 teaspoon of cinnamon. Combine these ingredients until they are homogenous.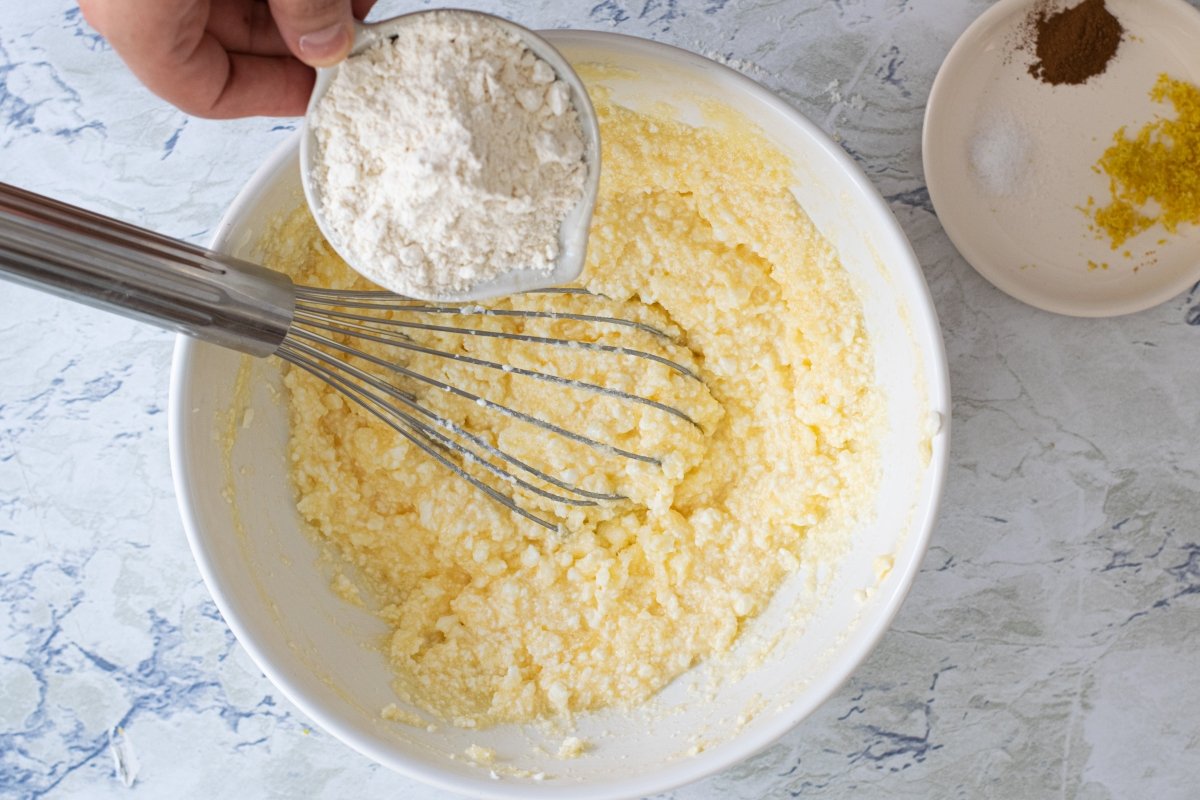 STEP 6
Butter and line a 20×20 cm square mold.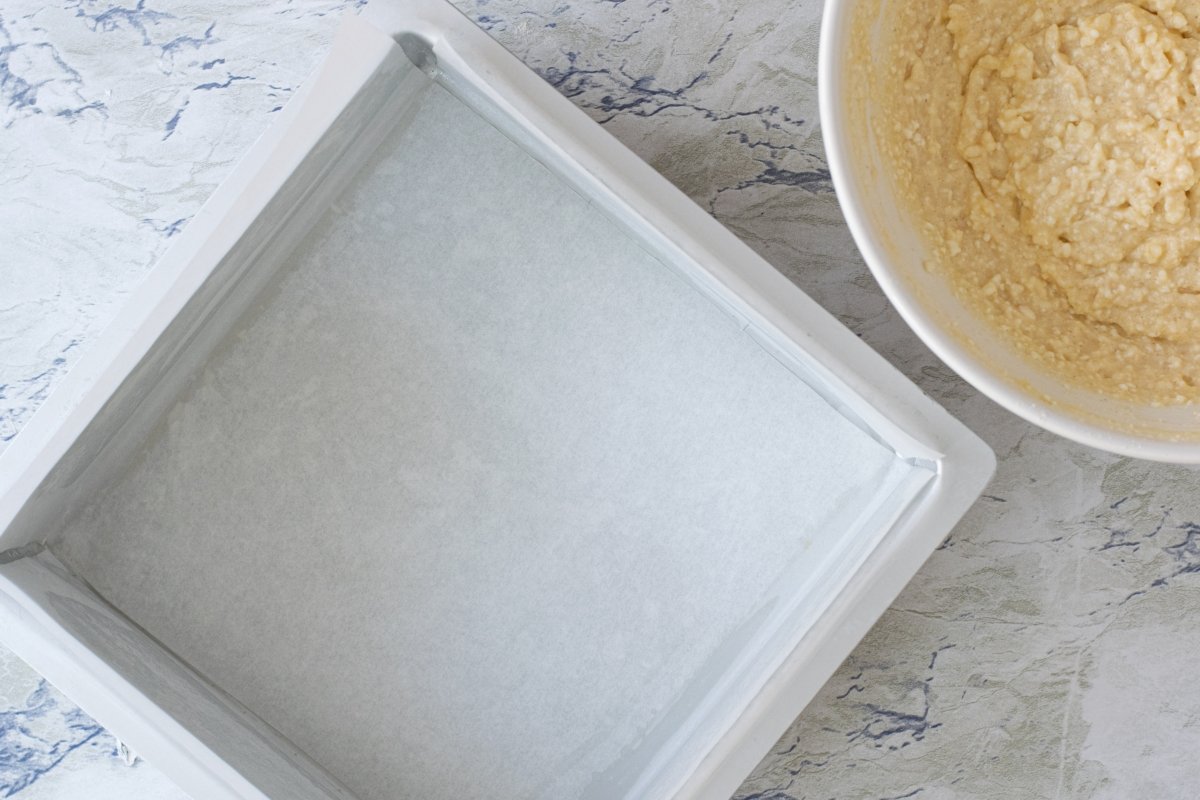 STEP 7
Bake the cheesecake mixture in the mold for 20 minutes. If we discover that the top portion has not been grilled, we can turn the grill to high heat for a few minutes, or until it begins to brown.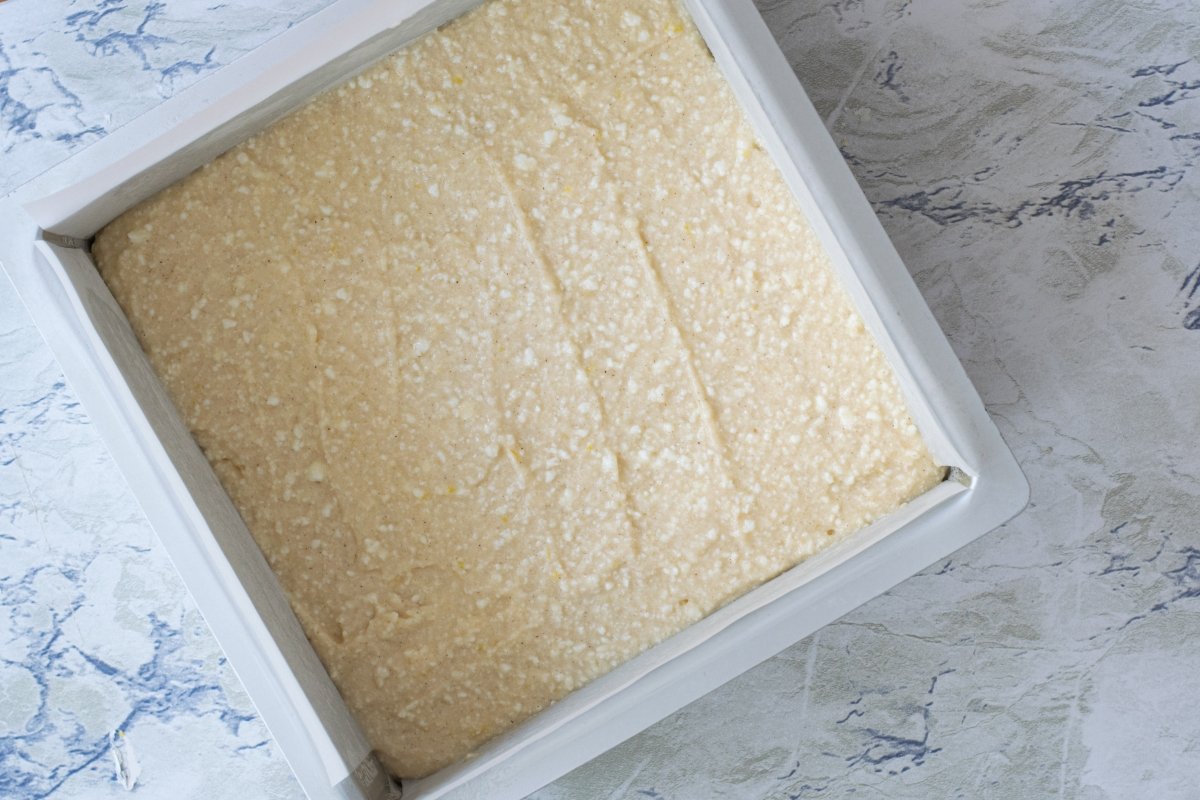 STEP 8
Remove the cheesecake from the oven and set it to cool slightly before unmolding.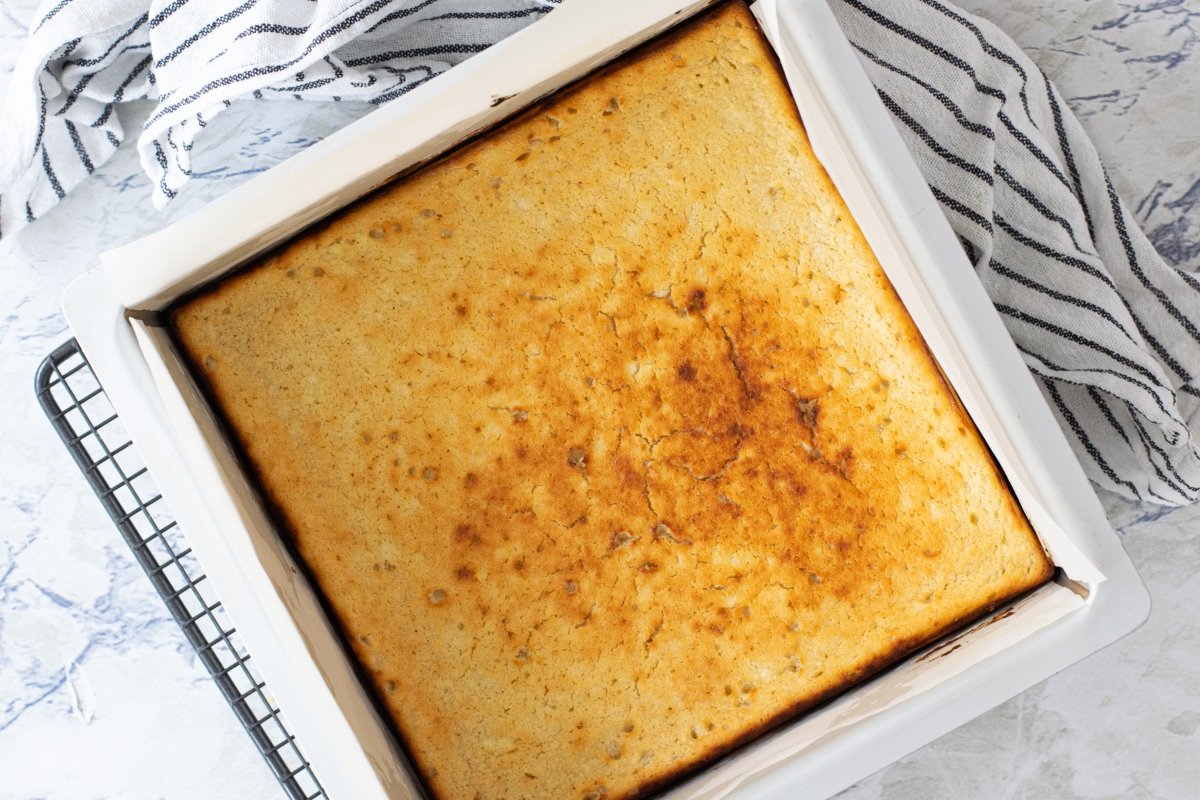 STEP 9
We might have the cheesecake hot or cold.