Chickpea cucumber feta salad With this chickpea salad, we have the ideal recipe to take away in Tupperware or to leave the dishes prepared in advance and not to get too complicated in the kitchen on the way back. This Mediterranean chickpea salad with feta summer salad is perfect for our weekly menu, both for its ease of preparation and for the types of ingredients (fresh and of vegetable origin) it contains. We can adapt them to our taste and to what we have in the fridge, and a Mediterranean chickpea salad recipe is always ideal. We can cook the chickpeas at home or we can use canned chickpeas that have already been cooked, as this will make our work much easier and they are just as delicious.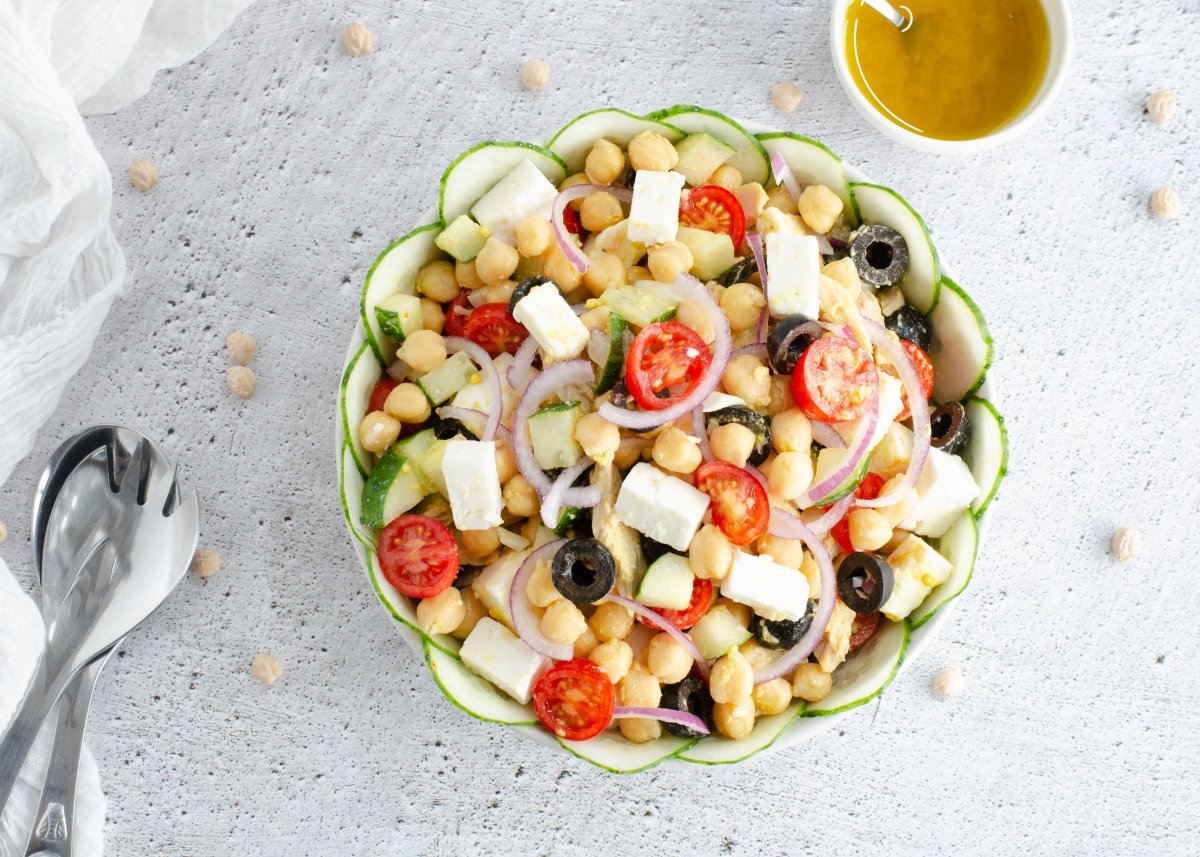 INGREDIENTS
For the salad:
3 boiled eggs.
400g cooked chickpeas
100g of pitted black olives.
200g cherry tomatoes
1 cucumber
1 purple onion
200g feta cheese
200 g canned bonito or tuna
For the salad:
200ml of olive oil
75ml apple cider vinegar
1 teaspoon Dijon mustard
1 pinch of salt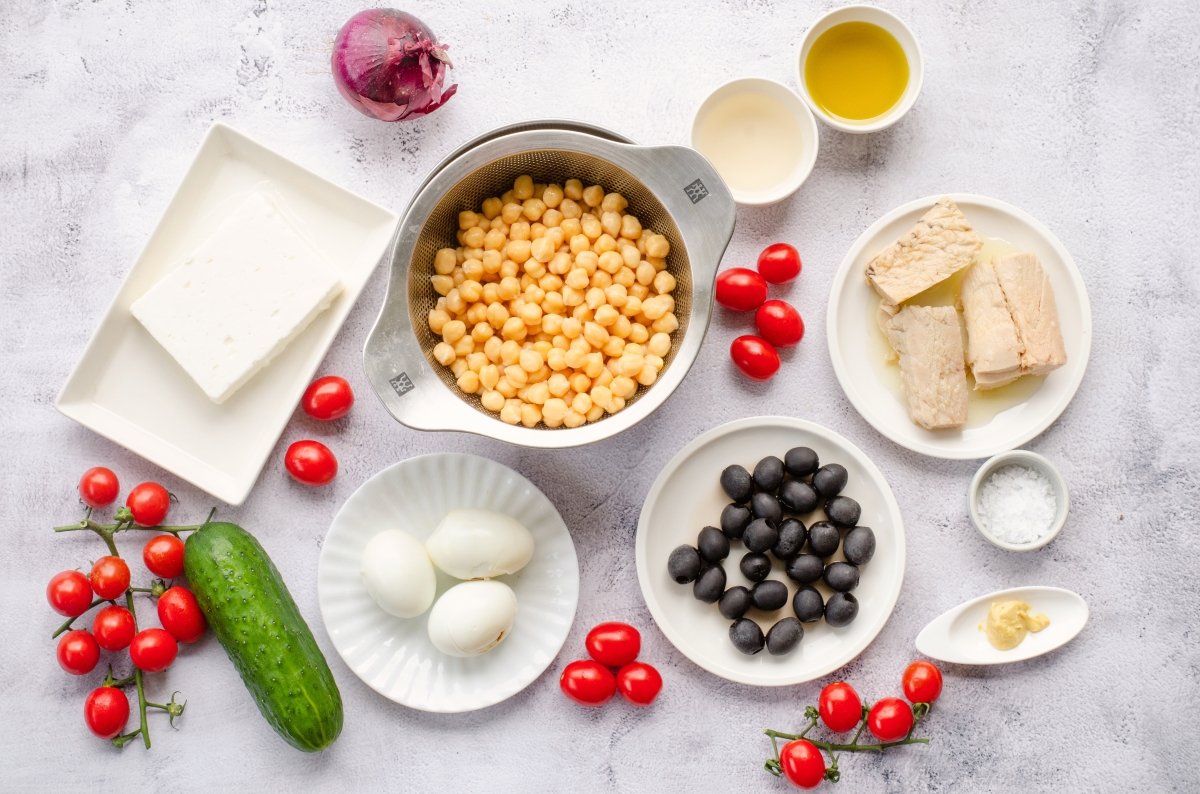 HOW TO MAKE CHICKPEA CUCUMBER FETA SALAD
STEP 1
If we don't already have them cooked, we first boil them to temper three eggs for use in the salad. Depending on their size, we place them in a saucepan with water and cook them over medium-high heat for approximately 10 or 12 minutes. We remove the liquid from 400 g of chickpeas at this time, wash them in a strainer while running water, drain them, and set them aside. After cooking the eggs, let them cool, then chop them into regular pieces and reserve them.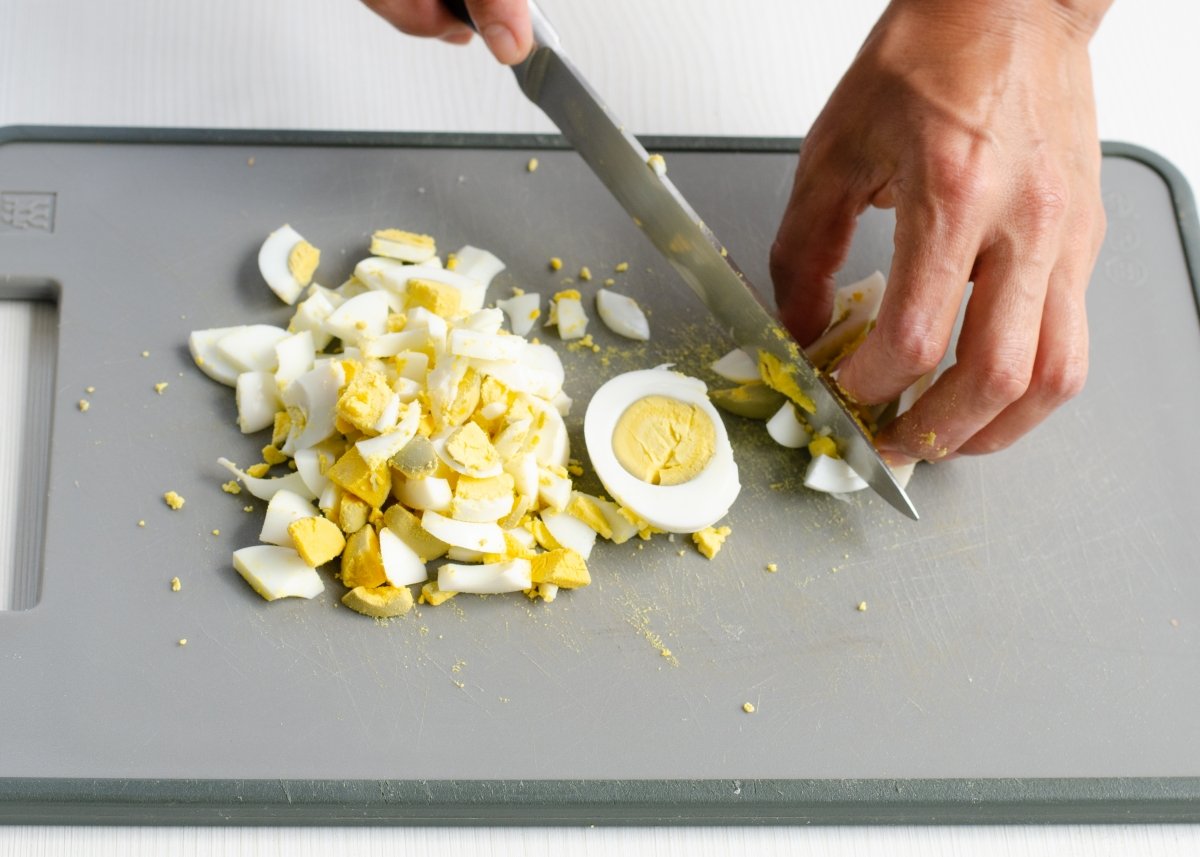 STEP 2
Split 100g of black olives in half, then set them aside. We also chopped 200 g of cherry tomatoes in half after washing them.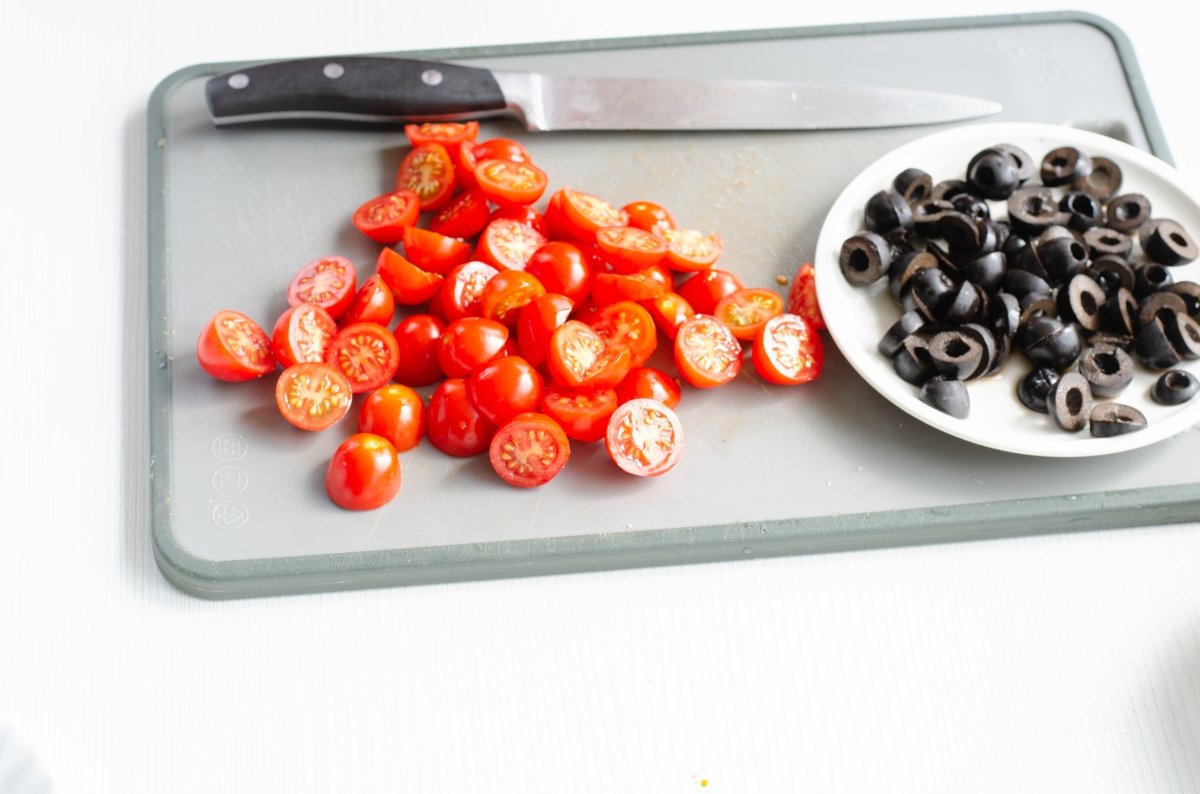 STEP 3
One cucumber should be washed before slicing it into thin rounds to garnish the salad. Next, we peel and chop one purple onion into cubes, leaving a few slices on the side to garnish our salad.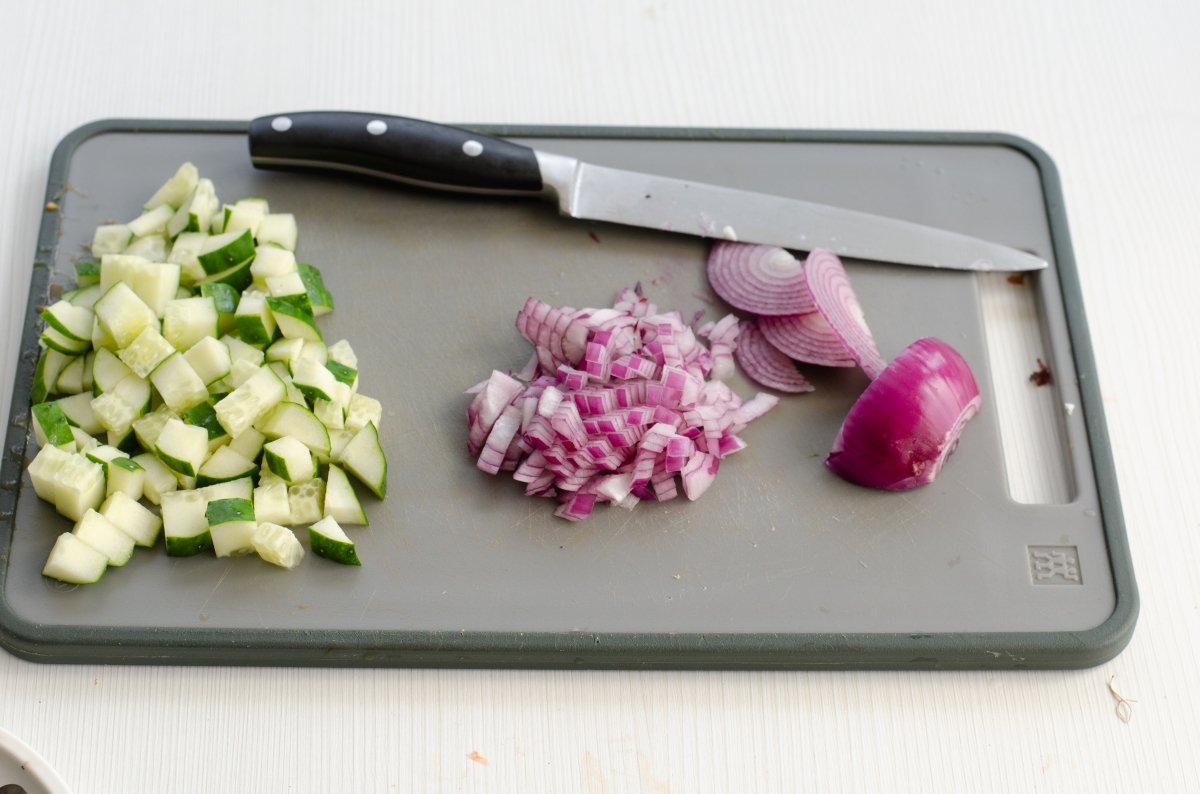 STEP 4
We set aside 200 g of the cubed feta cheese. In response, we drain and slightly crumble 200 g of tinned bonito or tuna.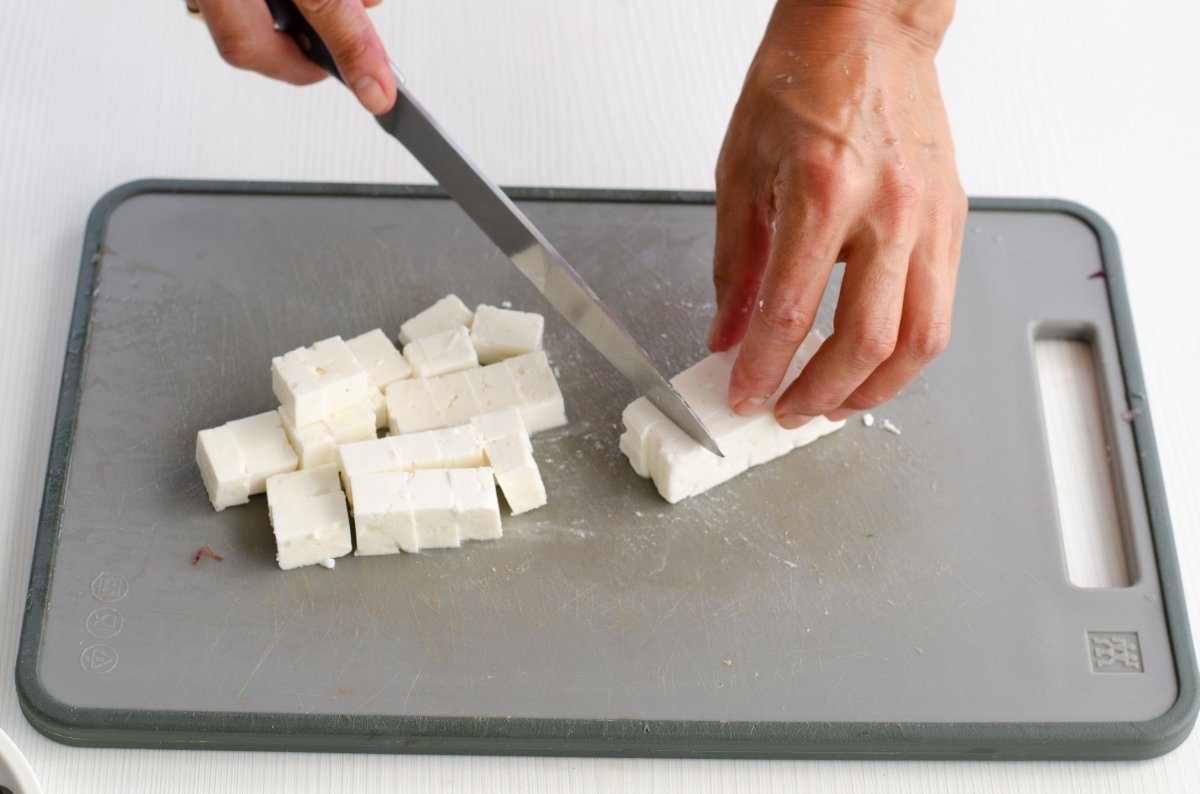 STEP 5
Once the ingredients are prepared, we combine them in a bowl, starting with the drained chickpeas, black olives, cherry tomatoes cut in half, sliced onion, and cucumber.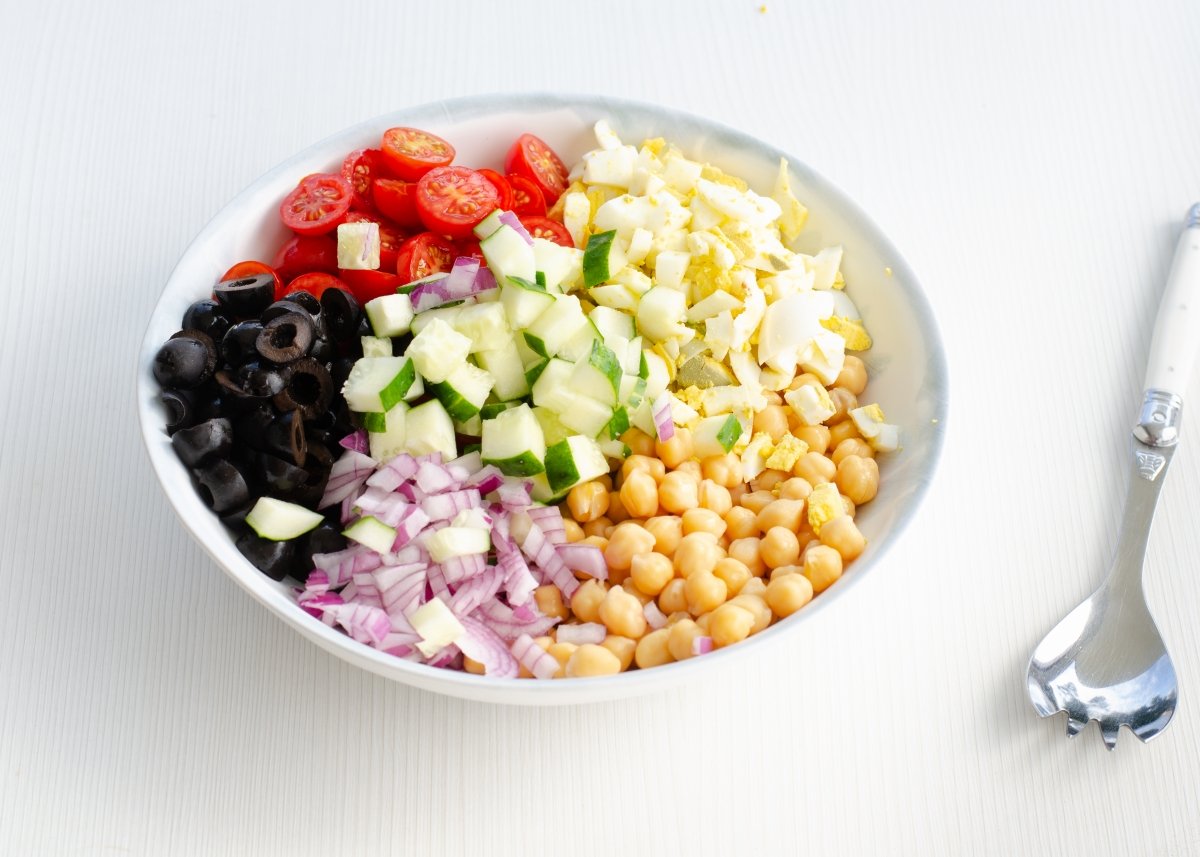 STEP 6
We finish by tossing in the bonito, cheese, and egg before putting the salad in the fridge while we make the dressing.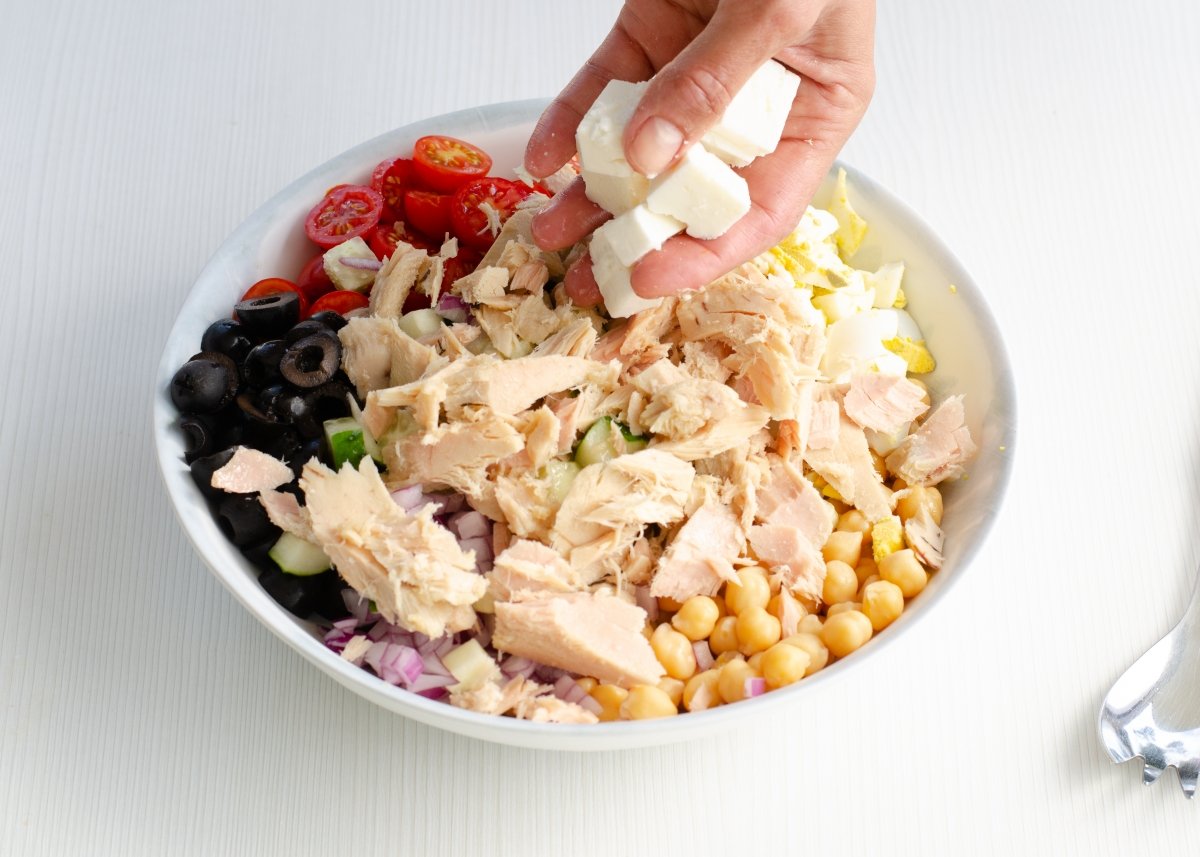 STEP 7
In a basin, 200 ml of olive oil, 75 ml of cider vinegar, 1 teaspoon of mustard, and 1 pinch of salt should be combined in a basin to make the vinaigrette. Set aside after giving the mixture a ferocious stir to emulsify.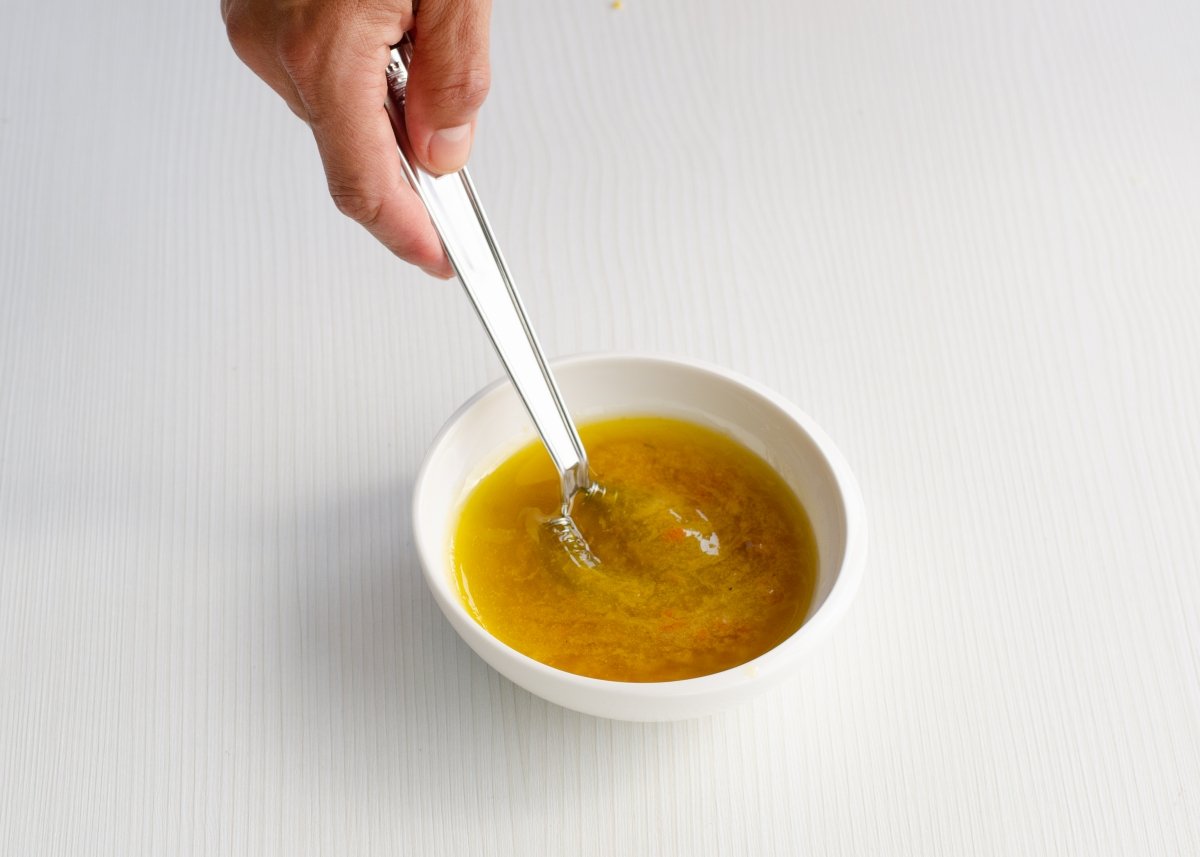 STEP 8
Take the salad out of the fridge, add half of the vinaigrette, mix well, and refrigerate once more until ready to serve so the salad can macerate and absorb some of the vinaigrette's flavor.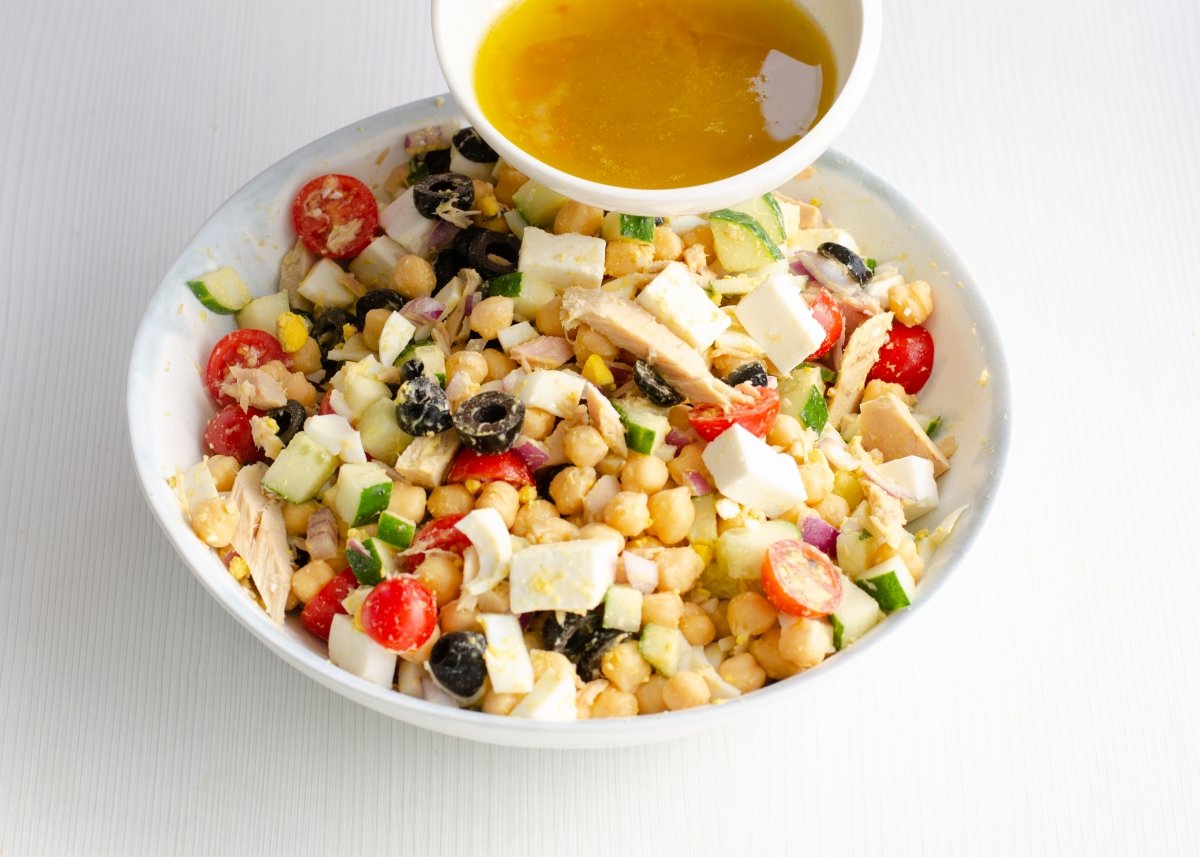 STEP 9
When preparing the salad, we put the amount we intend to eat in a bowl. We then add the prepared salad, add the cucumber slices to the bowl's rim, and top it off with the reserved red onion slices. Additionally, the salad is fully prepared and will be served at the table with the remaining dressing in case someone wants to add a little more dressing to their preference.