Cayenne and cilantro add a spicy kick to this Chunky Mexican Guacamole Recipe. Your preference will determine whether you serve it smooth or chunky.
However, if we are not going to consume it in the next two hours, the ideal way to prevent the guacamole from oxidizing is to leave everything prepared except the avocado with lime, which we would prepare and add at the last moment.
INGREDIENTS
1 plain tomato
1/2 red onion
1 chilli (optional if you want it spicy)
2 sprigs of fresh cilantro
2 ripe avocados
1 Lima
1 pinch of salt
HOW TO MAKE CHUNKY MEXICAN GUACAMOLE RECIPE
STEP 1
Cut the tomato and onion into cubes, and chop the chilli and coriander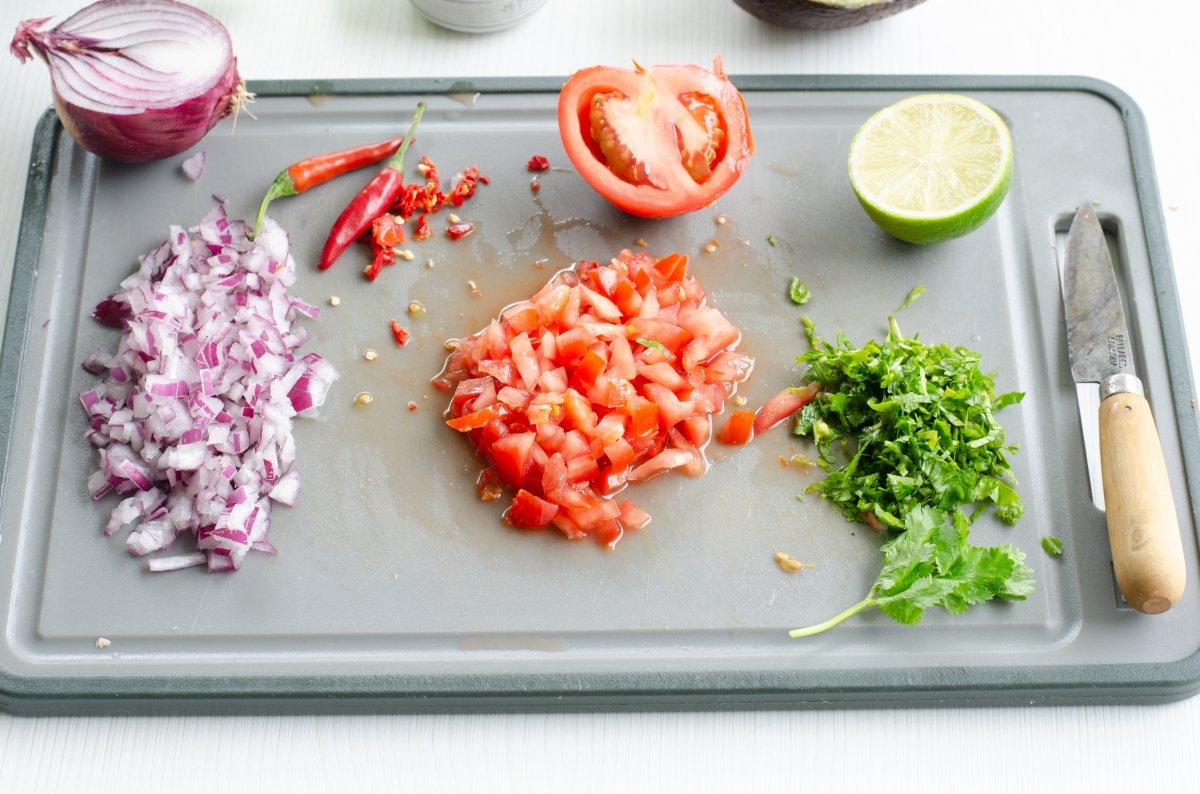 STEP 2
Once these ingredients are ready, we start with the avocado; We cut 2 ripe avocados in half.
STEP 3
we remove the bone and with a spoon, we remove the pulp. Put the avocado pulp in a bowl and add the juice of 1 lime.
STEP 4
Using a fork and in the bowl itself, mash the avocados a bit, although we don't want to mash them very much, but just mash them a little.
STEP 5
Finally, we throw the rest of the ingredients we had reserved over the mashed avocado; tomato, onion, chilli and coriander. Mix everything well to integrate these ingredients well and add 1 pinch of salt.
STEP 6
Once mixed, we already have the guacamole ready to store in the fridge and let cool. To prevent it from rusting, it can be covered with a film attached to the surface.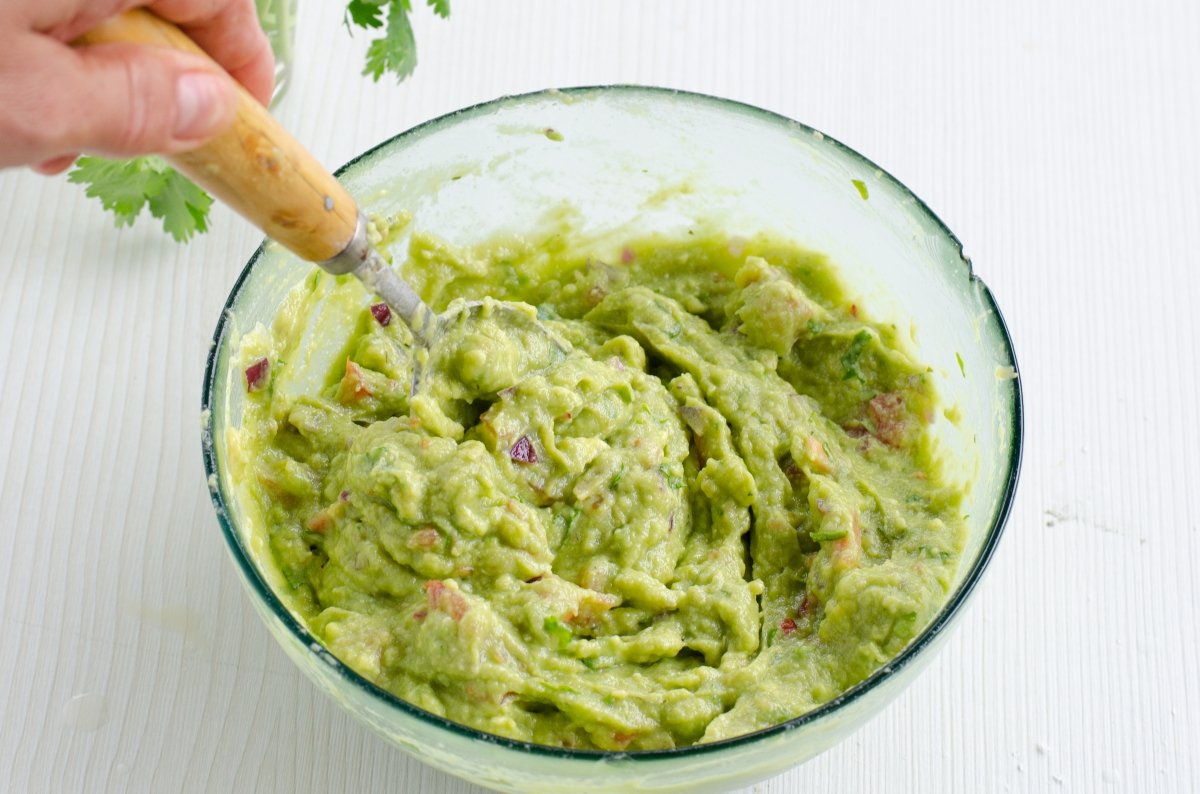 STEP 7
Once we have the guacamole ready, we let it rest for a few hours in the refrigerator to cool. Once cold, it is served in a bowl, to accompany some nachos.
ALSO READ: MICROWAVE-ROASTED CHESTNUT RECIPE