Classic French Pastry Cream Recipe sounds complicated, but making it from scratch is really simple. It resembles pudding but is creamier and thicker.
A versatile workhorse in the baker's kitchen, pastry cream is prepared by heating milk, sugar, eggs, starch, and flavoring together. It is a rich, thick, and creamy custard.
It is piped into fruit tarts and cream puffs poured between the layers of a Boston cream pie, and used as the base filling in éclairs and cream puffs.
Optionally, you can add a walnut-sized tablespoon of Butter in the infused milk or once the cream has been made.
It is a basic recipe in many desserts, cakes, and sweet preparations so it is worth paying attention to make a good pastry cream. With all this, we leave it to you step by step.
INGREDIENTS
500ml milk
3 egg yolks
100g of sugar
50g corn flour (cornstarch type)
1 sprig of cinnamon
The skin of half a lemon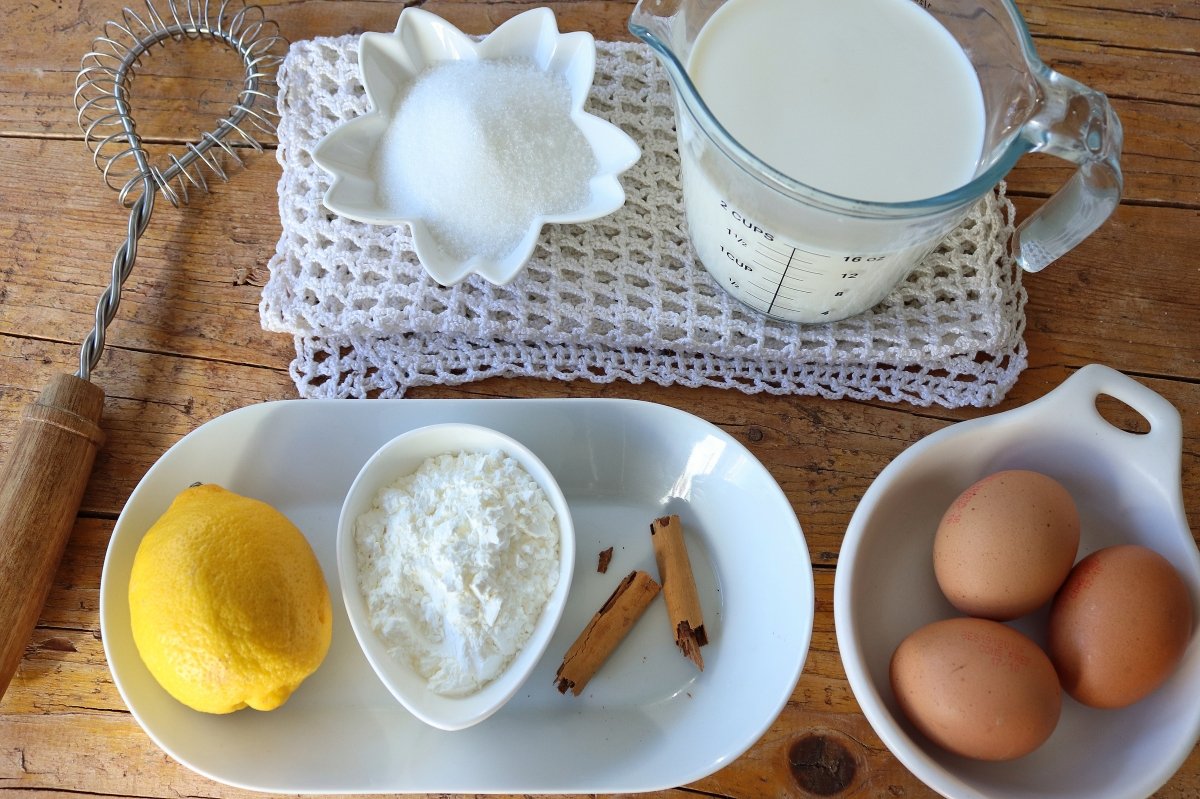 HOW TO MAKE A CLASSIC FRENCH PASTRY CREAM RECIPE
STEP 1
Let's pour about three or four tablespoons of the 500 ml of milk we will require in total.
STEP 2
Then add 3 egg yolks, 100g sugar, and 50g cornmeal to the milk in the bowl.
STEP 3
Until there are no lumps left, thoroughly combine the ingredients. If required, strain this mixture to make it as fine as possible.
STEP 4
On the other hand, warm the remaining milk with the skin of a half-lemon and 1 cinnamon stick over low heat. Only cut the yellow portion of the lemon peel while applying it because of the bitter white portion.
STEP 5
We remove it from the heat before it boils and let it steep for 10 or 12 minutes with the cinnamon and lemon.
After this time, we poured it over the bowl with the stainer. To prevent pieces of cinnamon or lemon zest from falling, use a colander.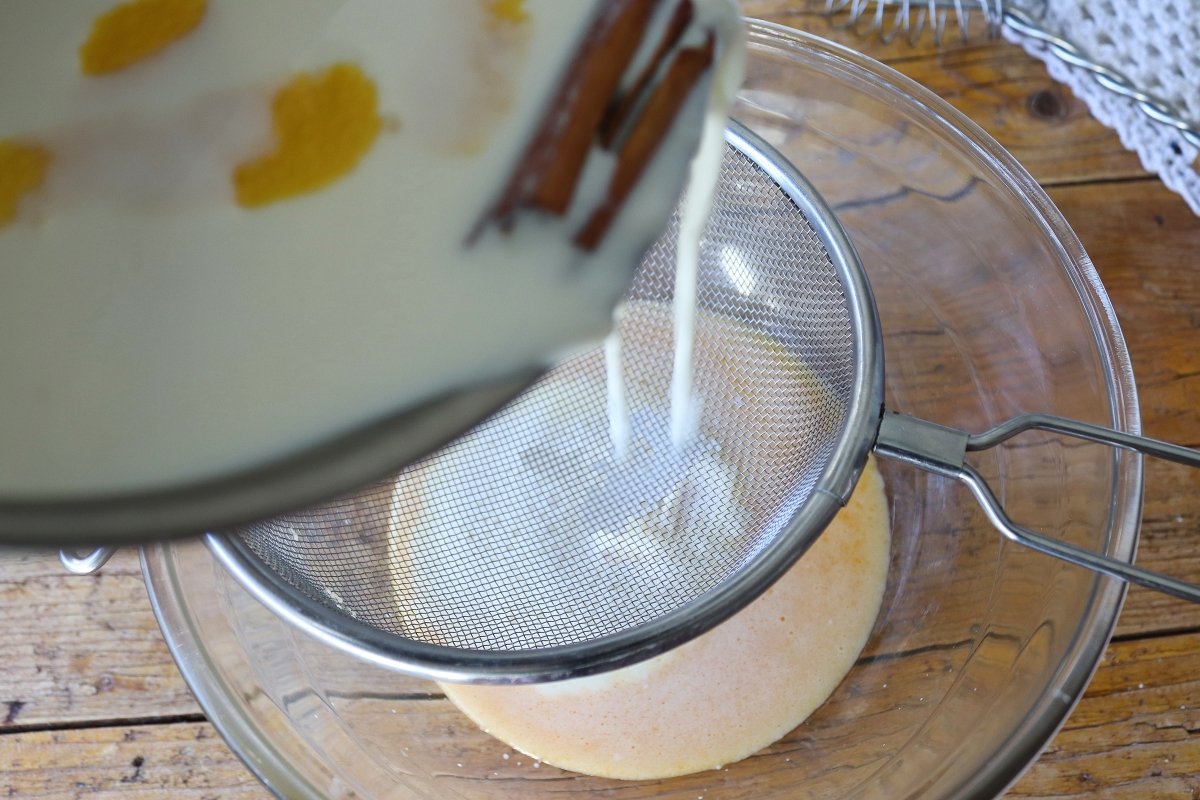 STEP 6
Return the mixture to the saucepan and cook the cream over low heat.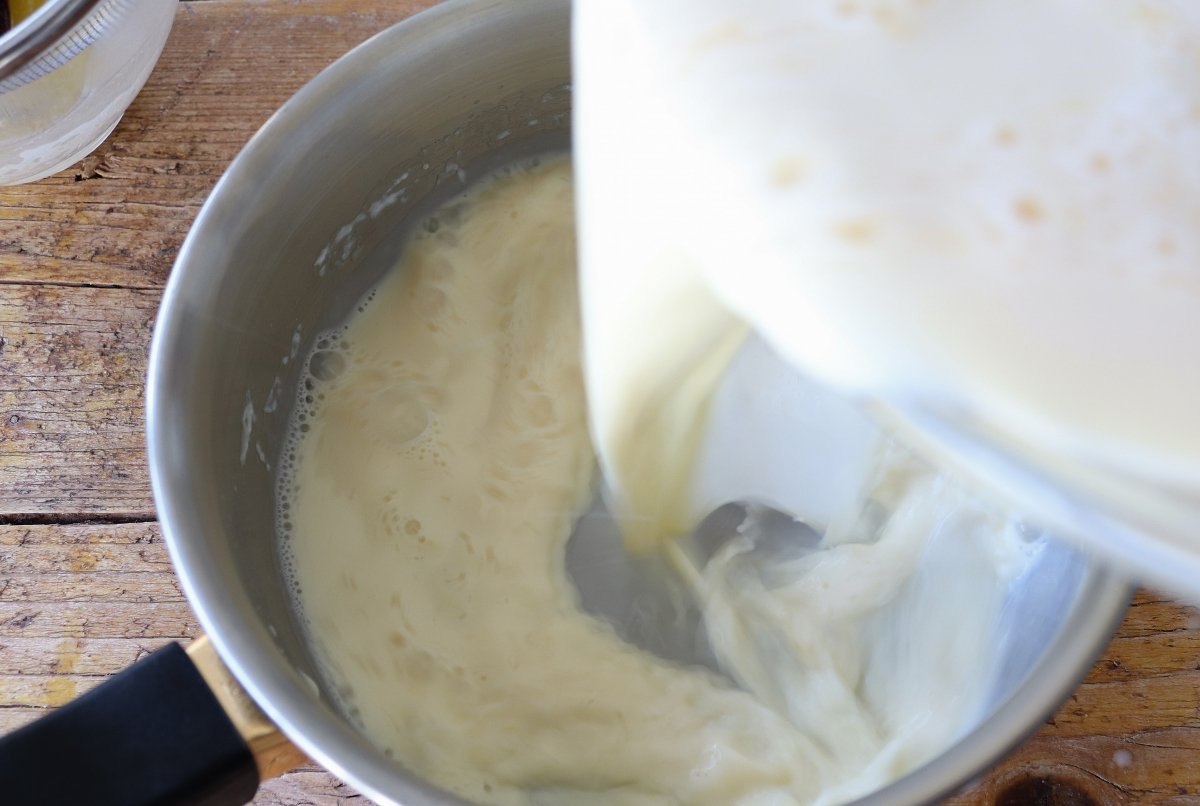 STEP 7
The cream must now be continuously stirred until it thickens and starts to boil, which should take 8 to 10 minutes.
STEP 8
The pastry cream is then taken off the stove and transferred to a bowl. If we won't be eating it right away, we cover it with plastic wrap that is firmly fastened to the cream to stop a crust from forming.
We transfer the chilled cream to the refrigerator, where we will store it until used.