classic profiteroles recipe is small balls of choux pastry that can be filled with an unimaginable number of ingredients. On this occasion, we bring the original recipe profitelores and we'll fill them with homemade pastry cream, making Profiteroles with cream an almost sinful bite.
Although due to the spectacular result it may seem otherwise, it is a very simple recipe to follow and easy to prepare. I remember profiteroles recipe mary berry with special affection because it was one of those that was never missing from the table at a party. Almost always accompanied by a little icing sugar, and if the occasion warrants it, also dipped in hot chocolate. Try them because you won't regret it.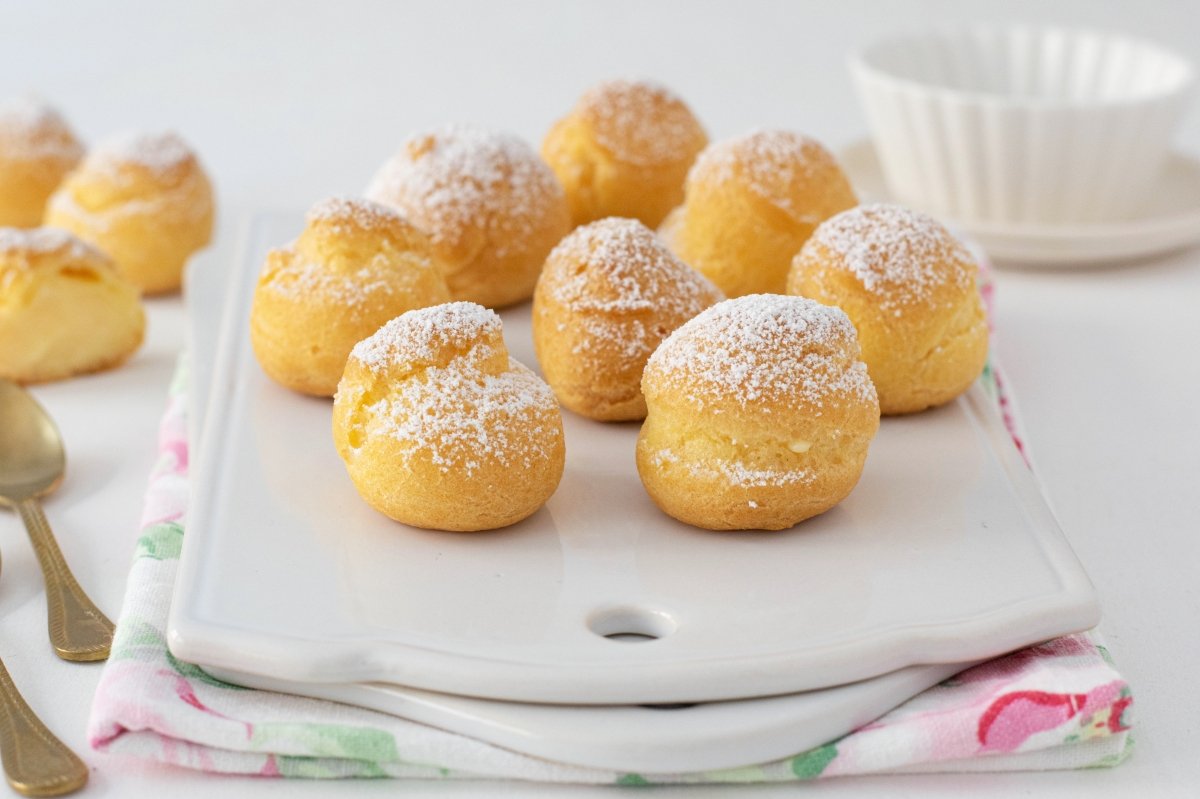 INGREDIENTS
FOR THE PASTRY CREAM:
250g whole milk
a teaspoon of vanilla paste
3 egg yolks
40g of white sugar
20 g of corn flour (Maizena type)
FOR THE PROFITEROLE DOUGH:
125g of water
50g unsalted butter
4g of salt
4g white sugar
75g wheat flour
2 eggs M
30g icing sugar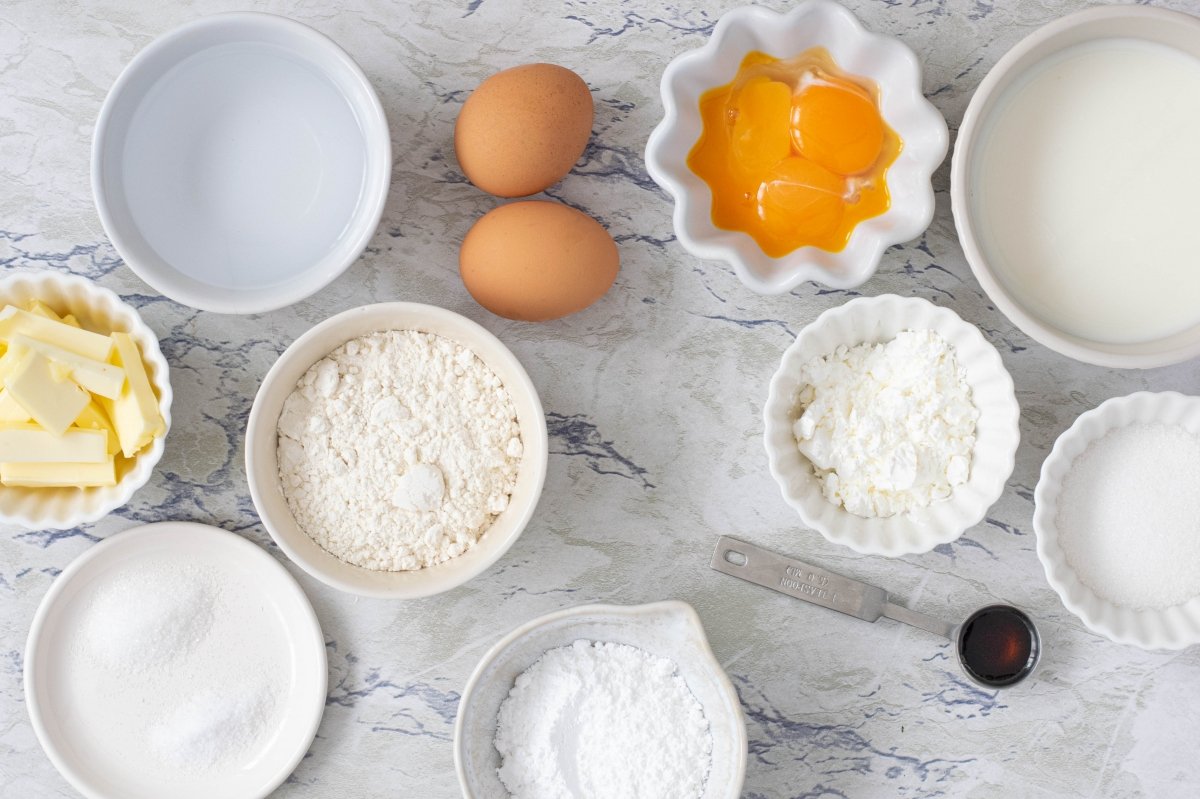 HOW TO MAKE CLASSIC PROFITEROLES RECIPE
As we are going to prepare homemade cream-filled profiteroles, we will first see how to make the pastry cream with which we are going to fill them. Then we will detail how to make the dough, form the profiteroles, cook them and how to garnish them.
HOW TO PREPARE PASTRY CREAM
STEP 1
We will start by preparing the cream and for this, we put 250 grams of whole milk and 1 teaspoon of vanilla paste in a saucepan. Cook over medium heat until it begins to boil.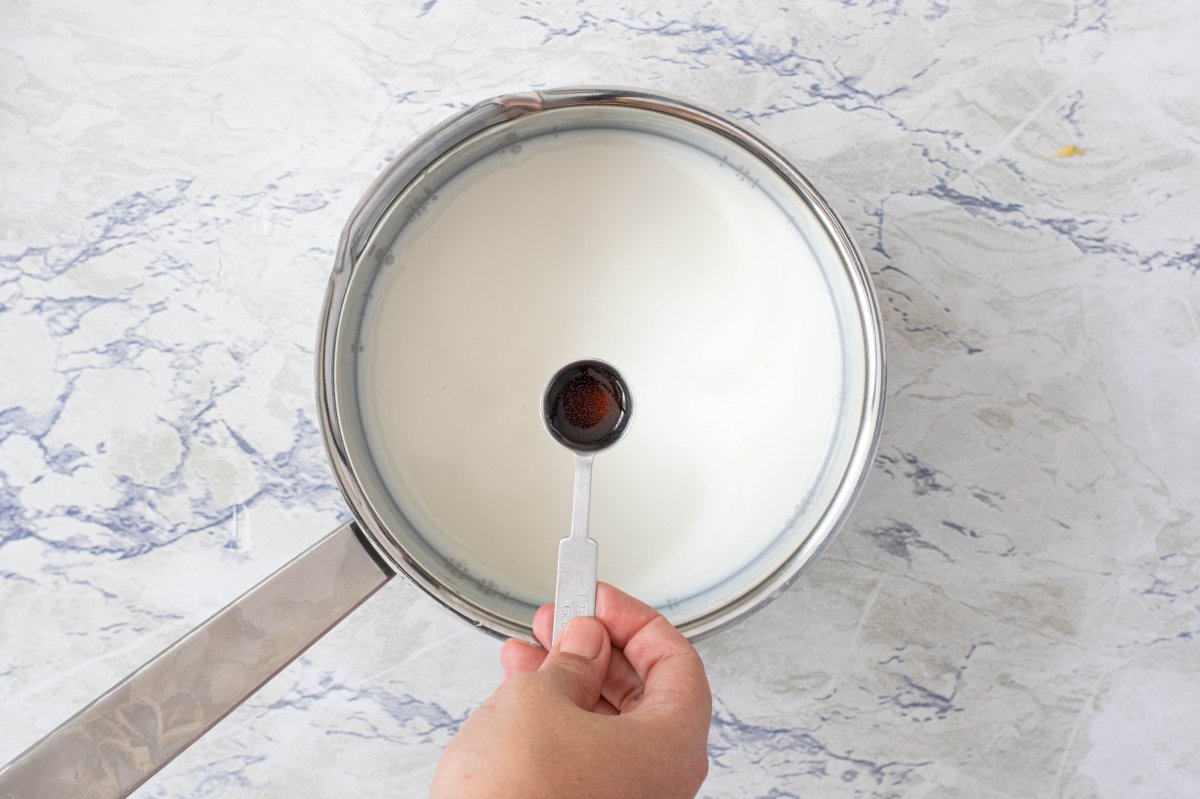 STEP 2
While the milk is heating, mix 3 egg yolks, 40 grams of white sugar, and 20 grams of corn flour in a bowl until fully incorporated.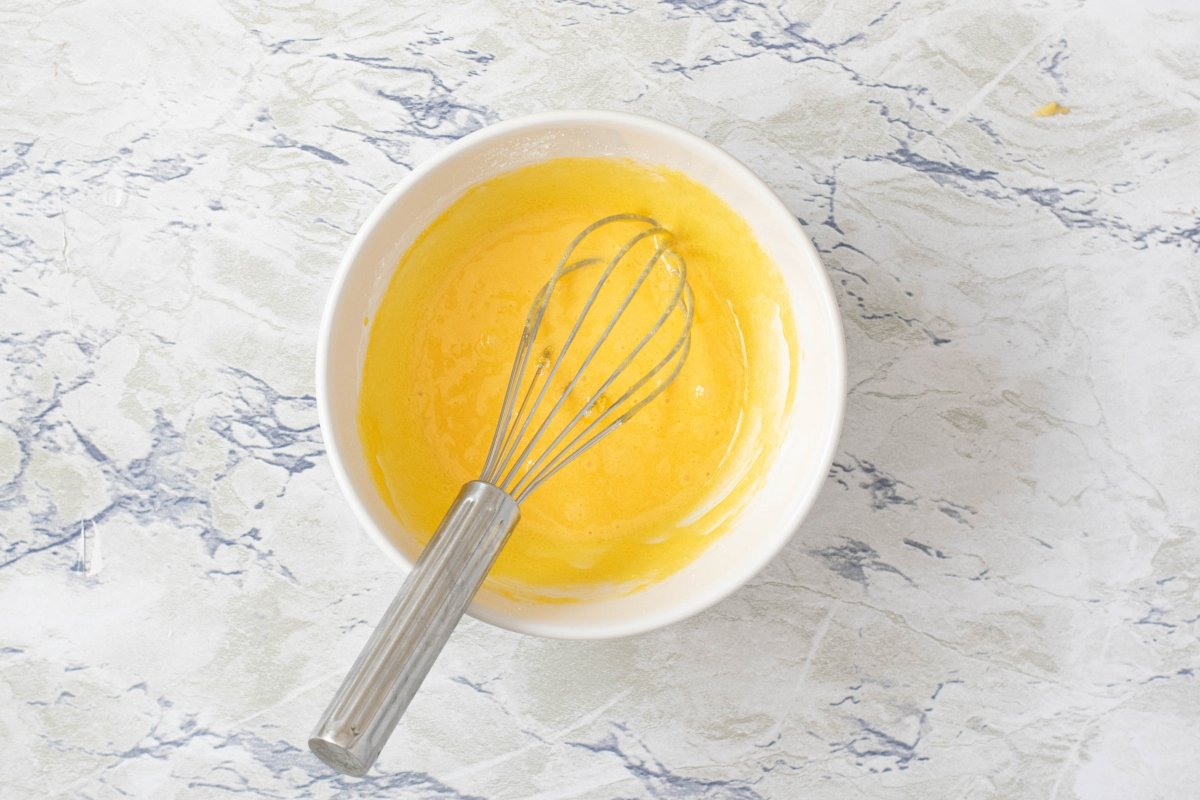 STEP 3
Slowly pour the hot milk over the egg yolk mixture, stirring constantly. We integrate fully.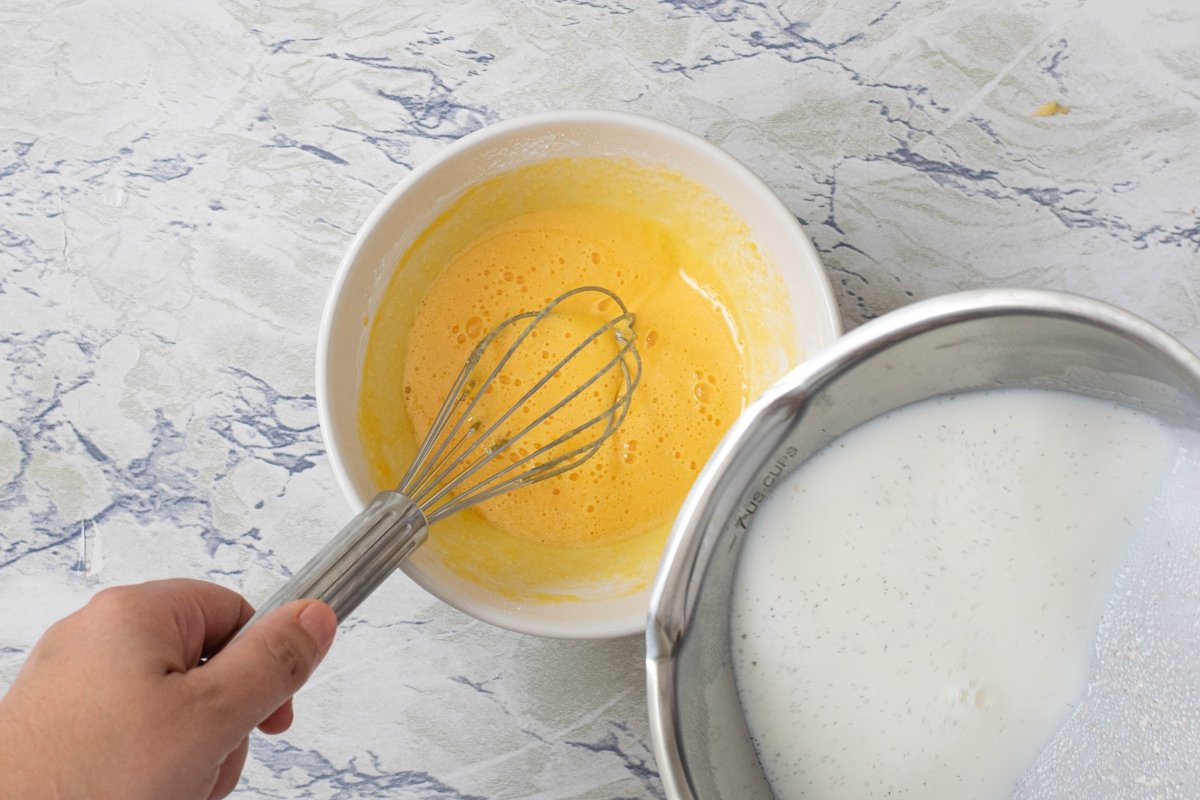 STEP 4
Bring the mixture to medium heat, stirring constantly with the whisk. When it begins to thicken in the center, remove it from the heat and stir vigorously until it has a smooth texture. Transfer the mixture to a container and cover it with cling film. Let cool to room temperature.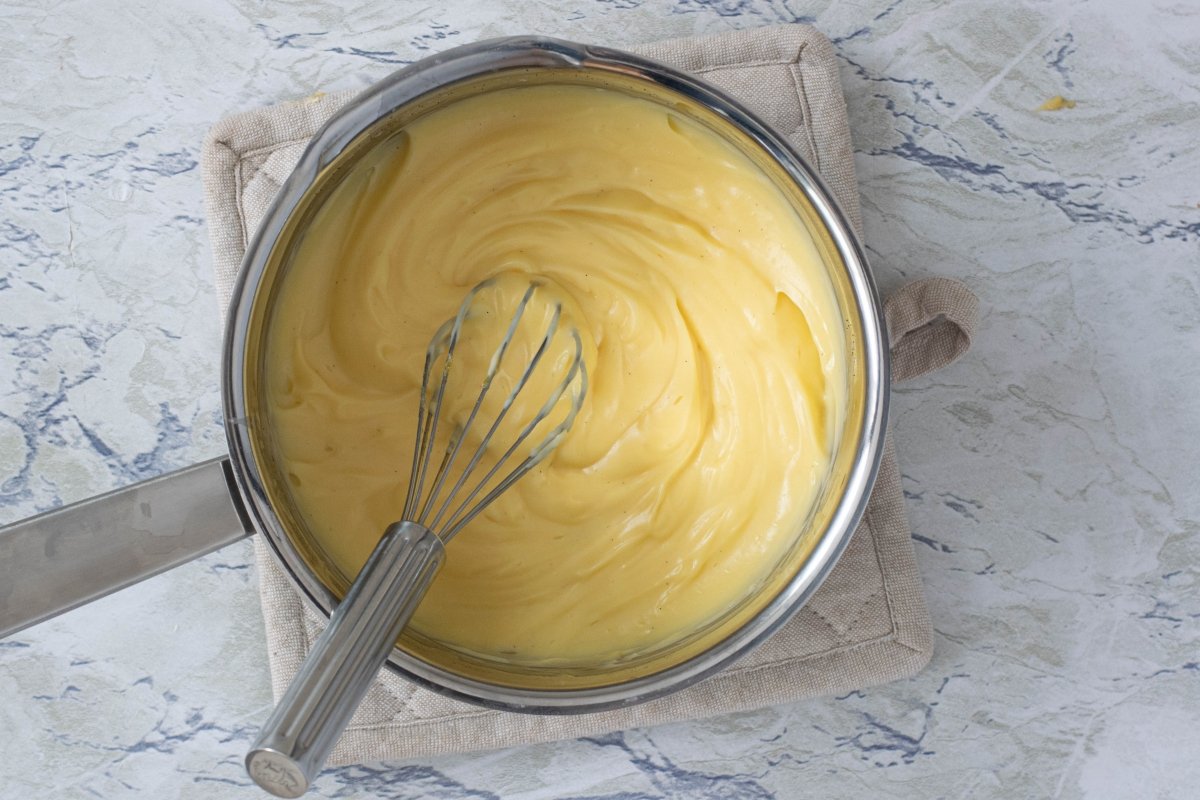 STEP 5
HOW TO PREPARE THE PROFITEROLES
STEP 1
Pour 125 grams of water, 50 grams of butter, 4 grams of salt, and 4 grams of sugar into a saucepan to make the profiteroles. The mixture should be heated to a boil over medium-low heat.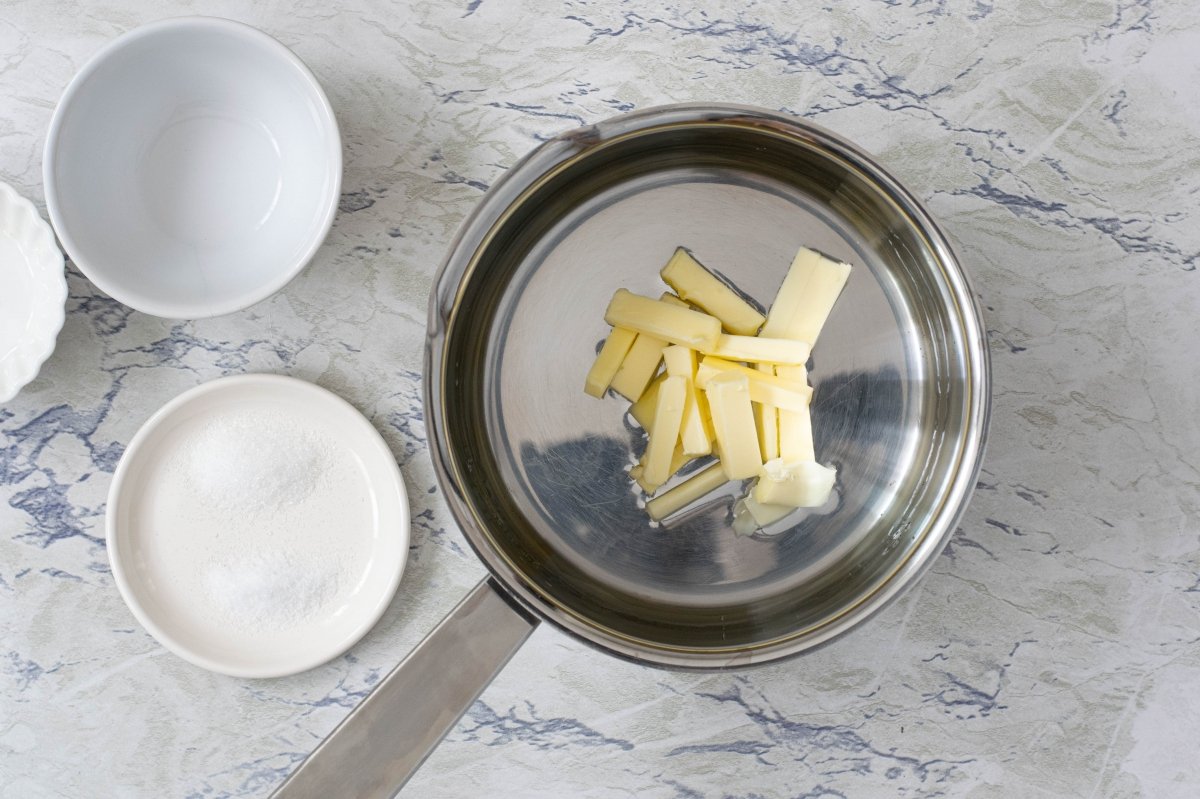 STEP 2
Remove the pan from the heat immediately after the mixture begins to boil, then quickly stir in 75 grams of wheat flour. Blend until thoroughly combined.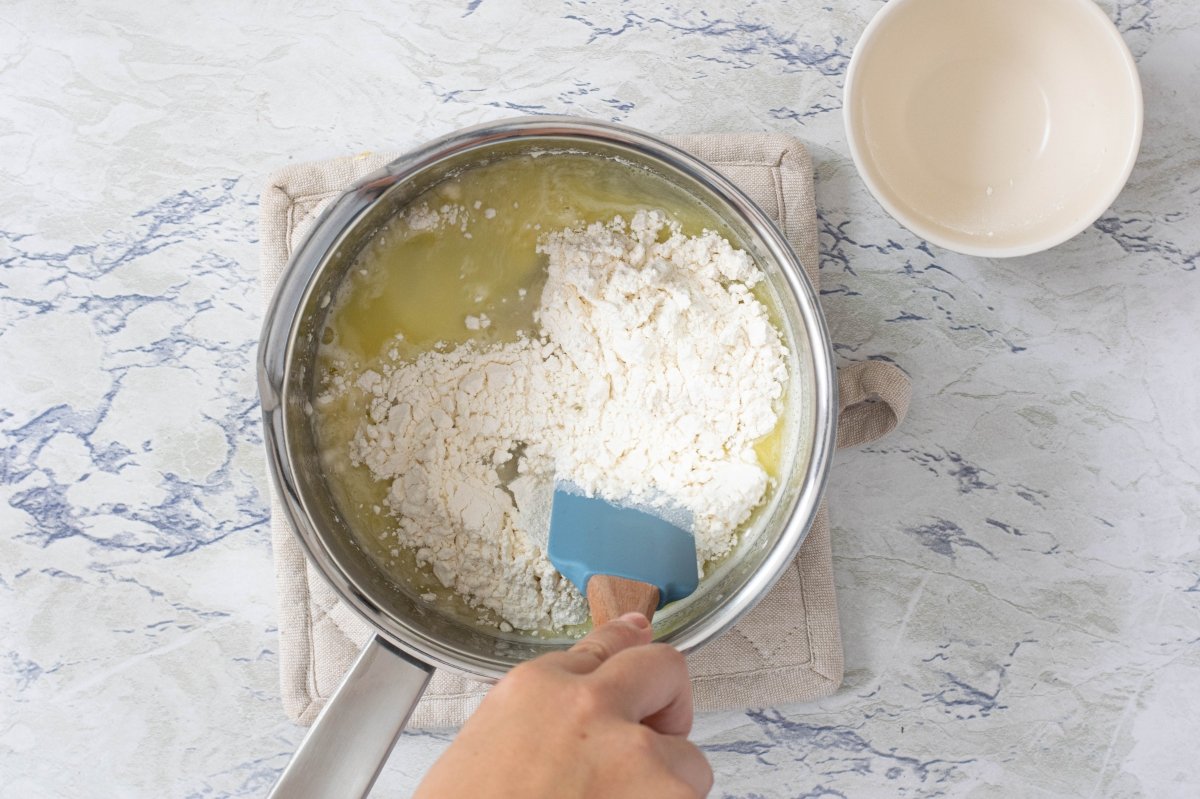 STEP 3
A spatula is used to swirl this mixture when it is returned to the heat to dry the paste. The dough will be prepared when a white crust starts to appear on the pan's surface. We exit the fire at this point.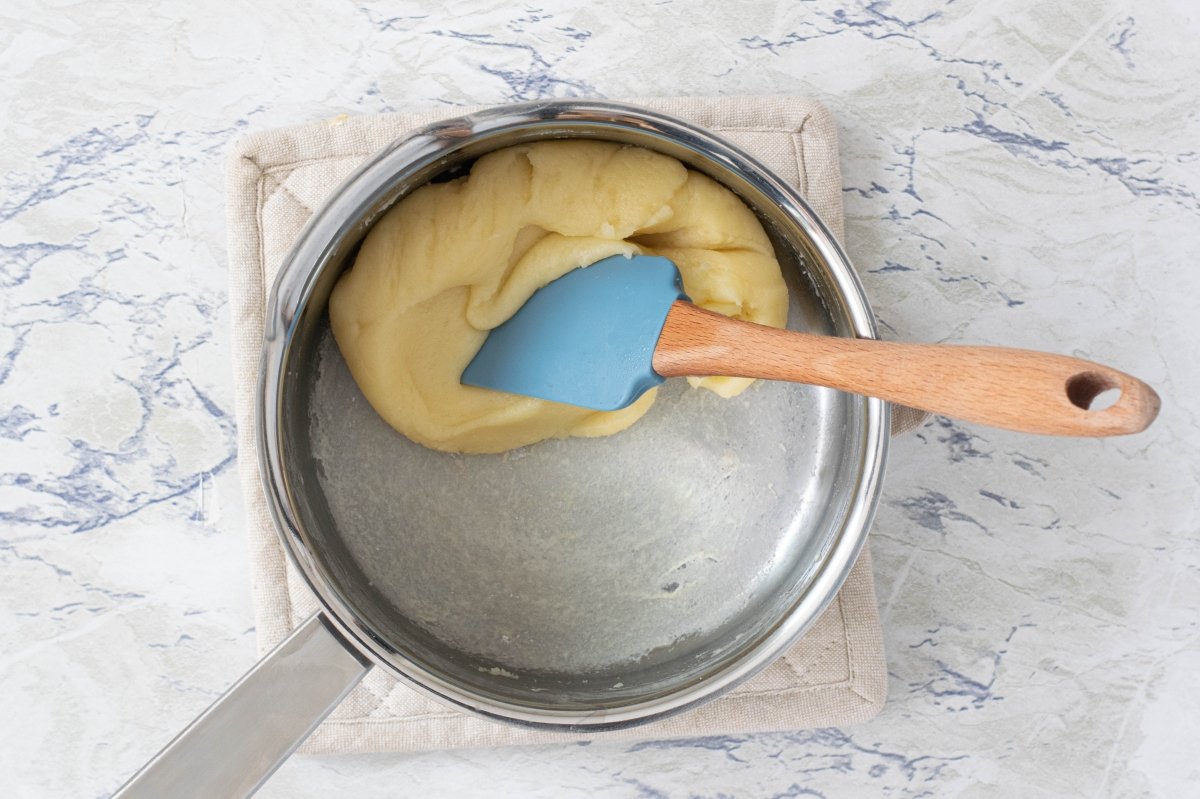 STEP 4
Add the 2 M eggs after transferring the batter to a bowl. Mix thoroughly until combined.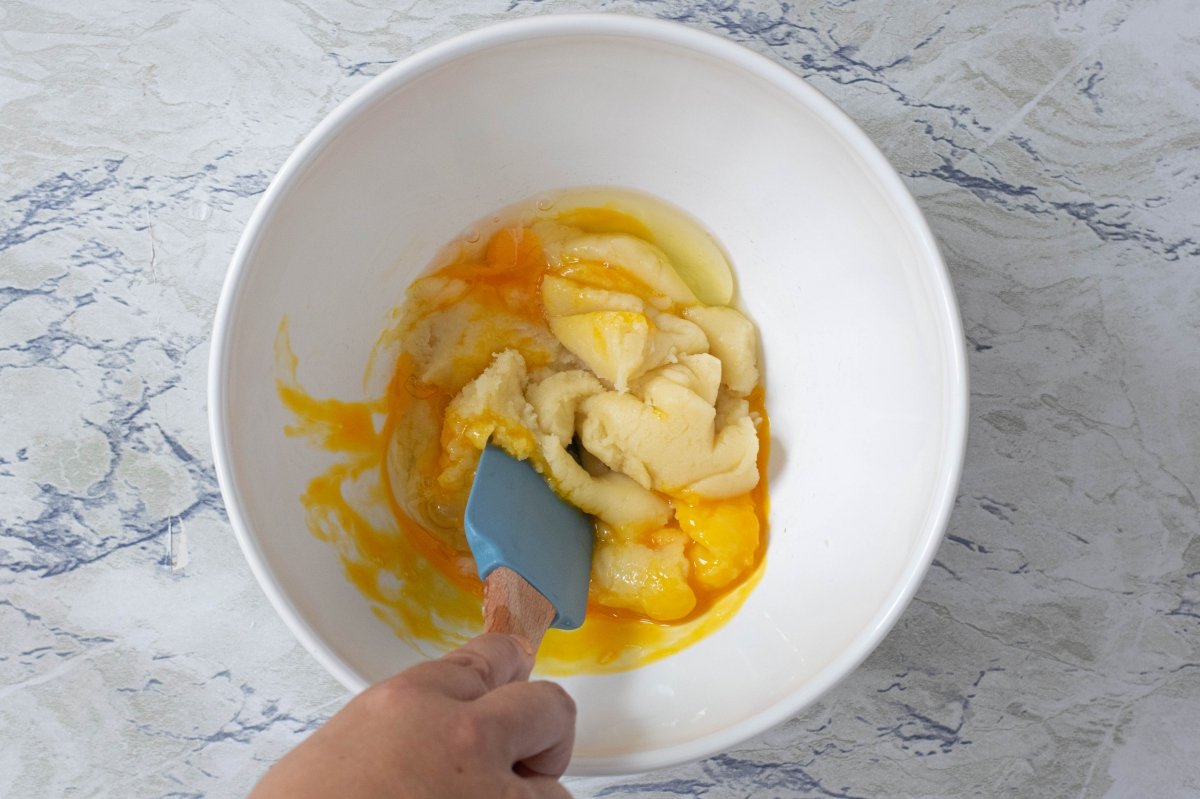 STEP 5
When our dough is smooth, shiny, egg-free, and falls out in lumps when we lift it with a spatula, it is finished.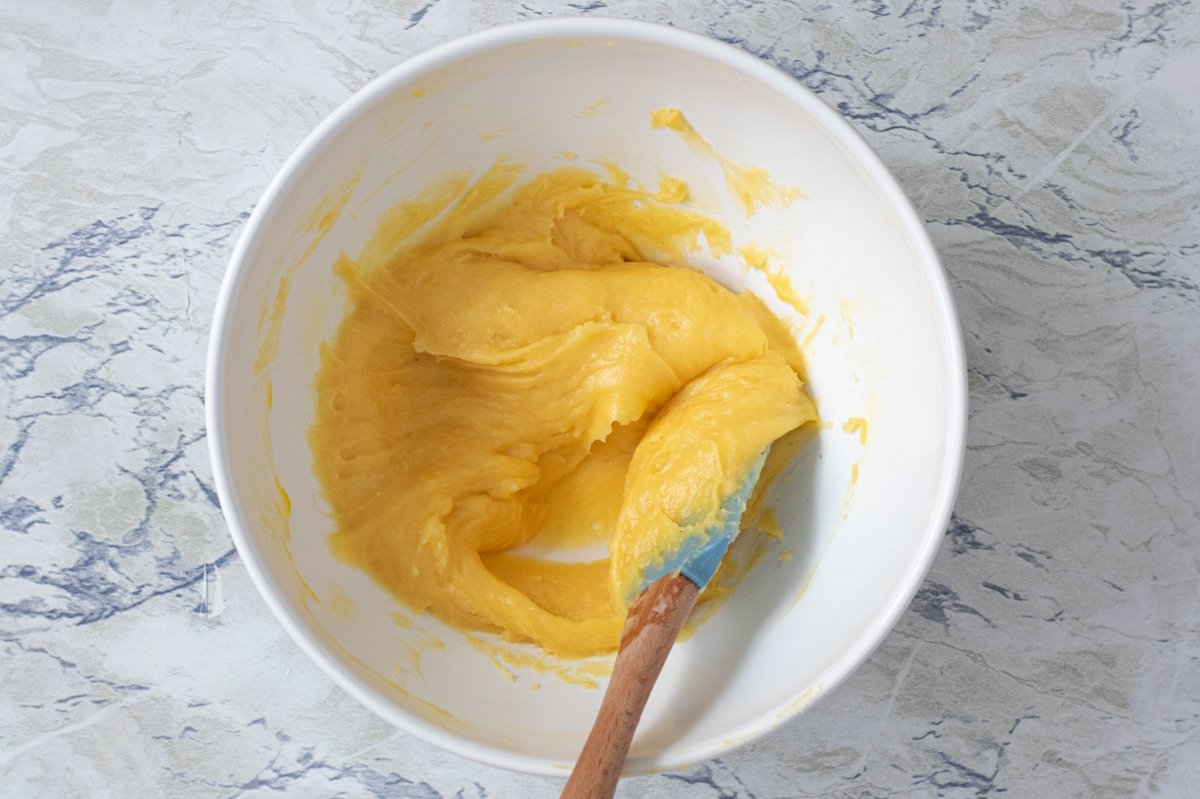 STEP 6
Cut the end of the piping bag after adding the dough to it. We draw circles 3–4 cm in diameter on a baking sheet covered with parchment paper. Turn the oven's temperature up and down to 180 °C.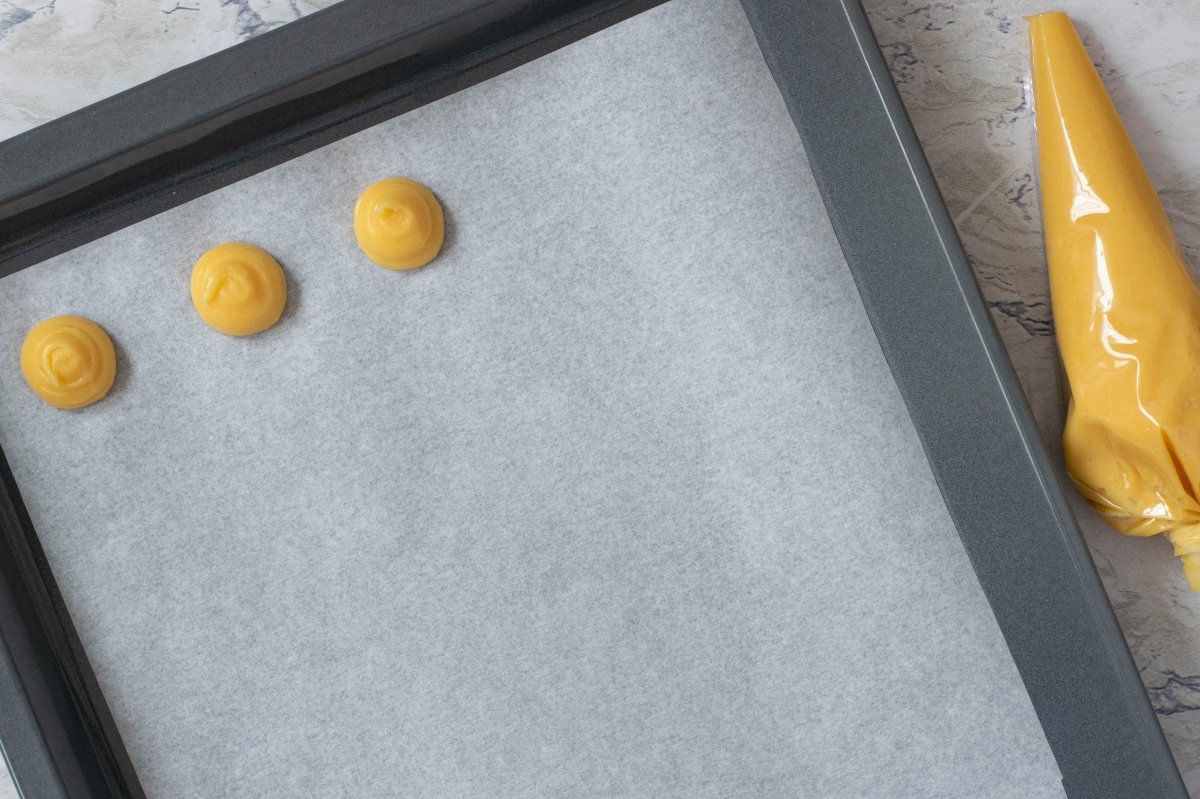 STEP 7
Once the dough has been evenly distributed around the baking sheet, we bake the profiteroles for 20 minutes, or until they are brown and dry. On a wire rack, remove from the oven and allow cooling fully.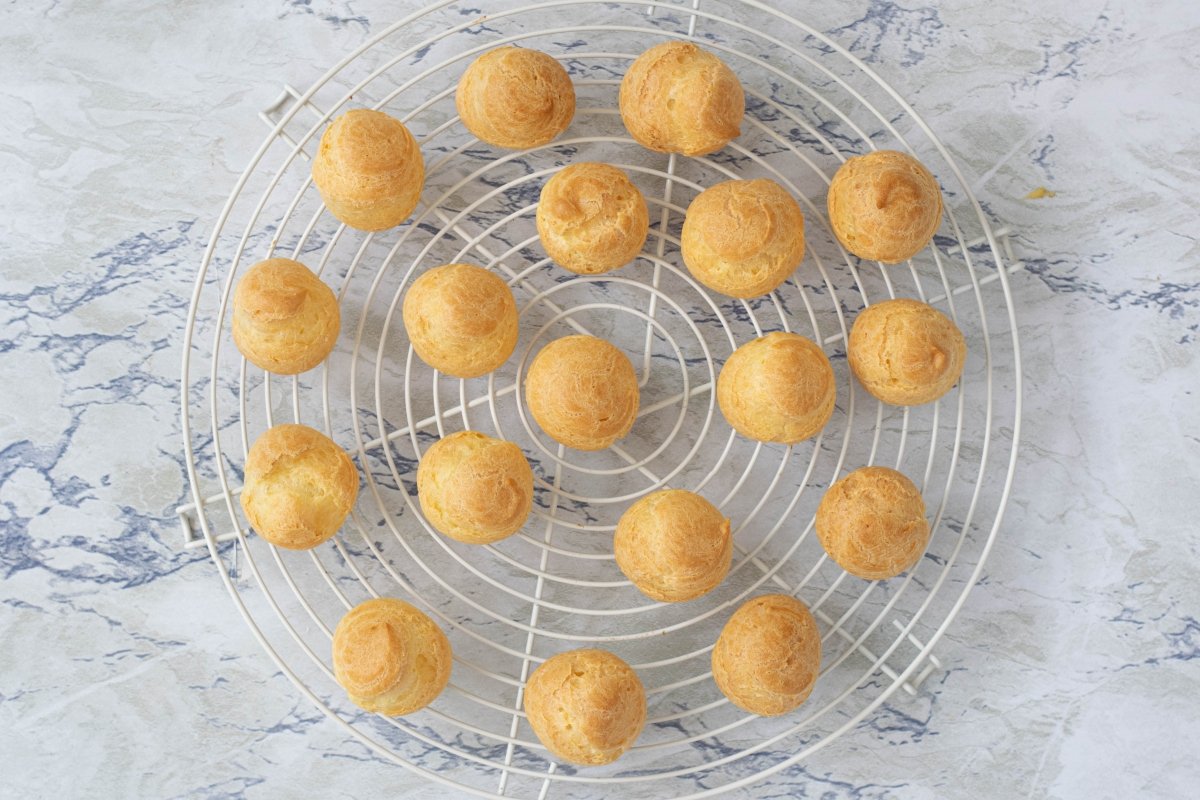 STEP 8
Make an incision in the base of each profiterole when they have cooled. We pass the piping bag containing the pastry cream, which will already have cooled, and we trim the tip.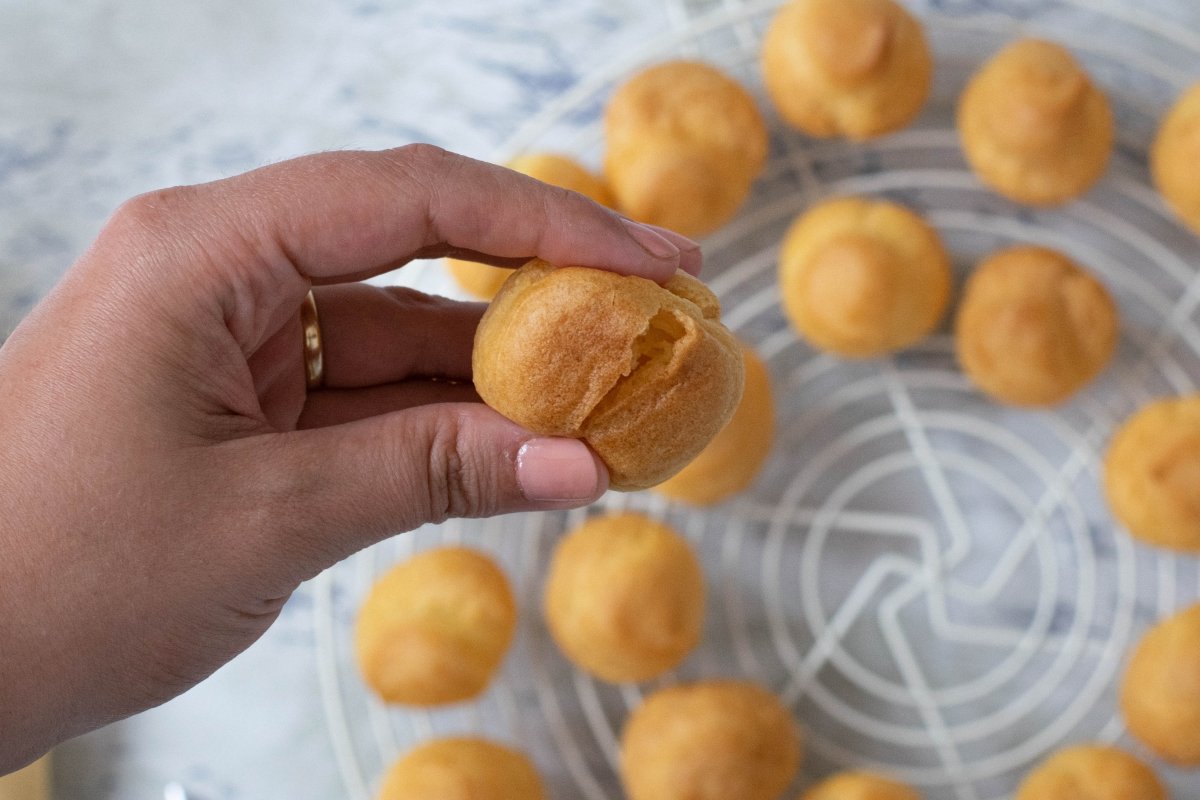 STEP 9
Using the piping bag, we add cream to each profiterole. It is also possible to make profiteroles with ice cream filling.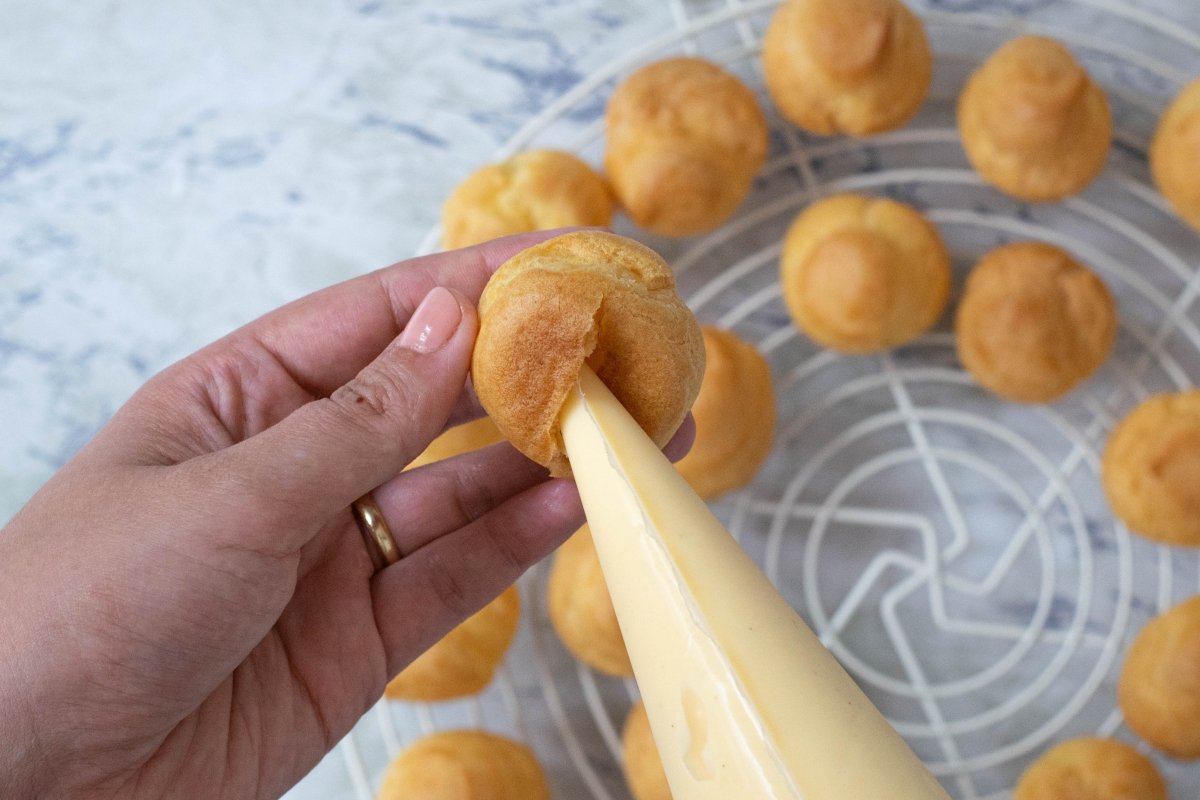 STEP 10
After being finished, the profiteroles are sprinkled with 30 grams of icing sugar and made ready for consumption. You can also serve profiteroles with ice cream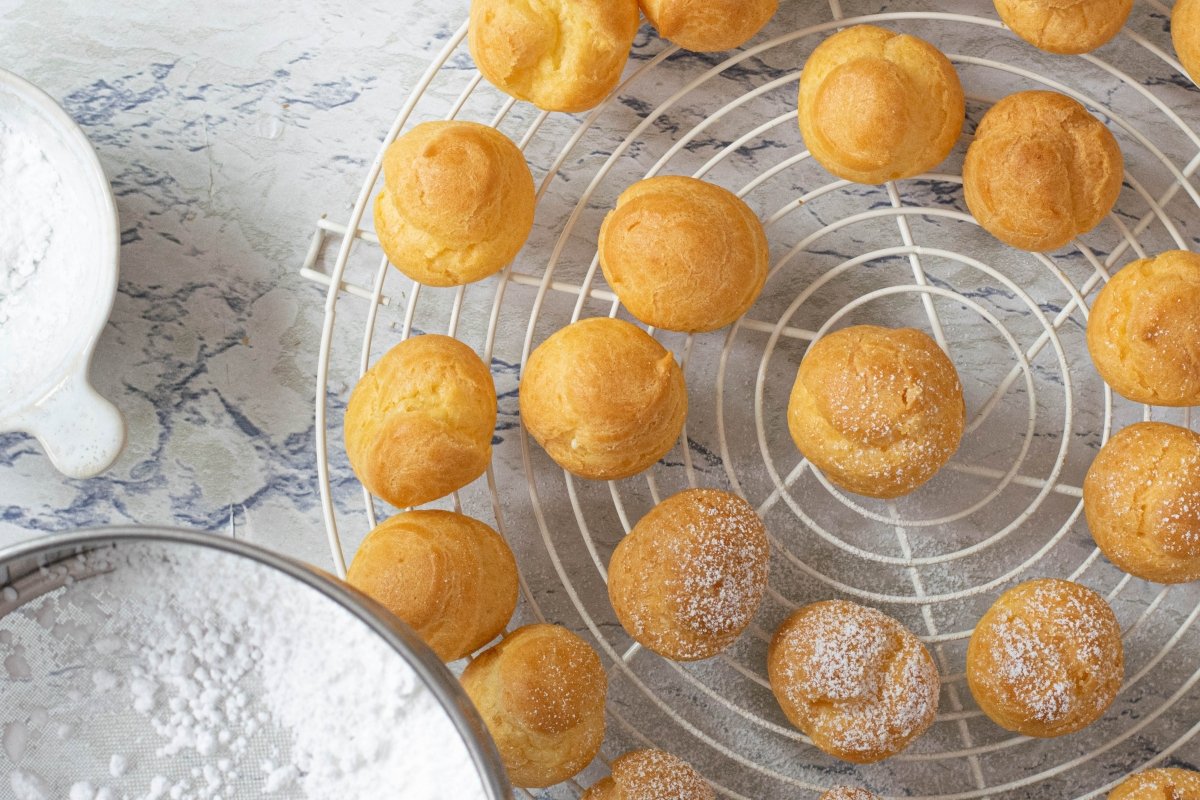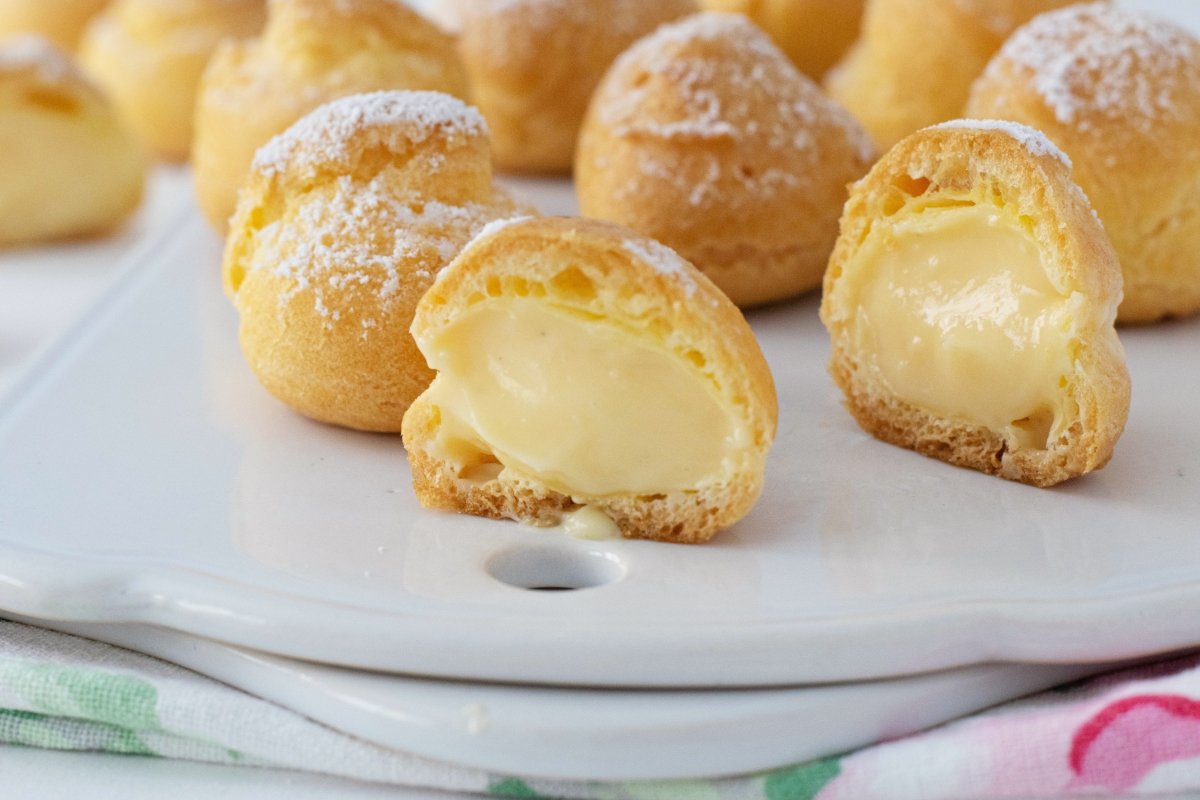 ALSO READ:
SAN BLAS CAKE RECIPE