This recipe for cod fish with onions is quick, healthful, and brimming with flavour. Its taste is amazing despite the really simple preparation.
As long as you don't overcook the flaky, soft fish, the marinade gives it so much flavour and it stays wonderfully juicy. As they roast in the oven, the tomatoes and red onion grow quite sweet, and everything works so well together.
The seafood meal of roasted cod with tomatoes and red onions is absolutely excellent. The tomatoes and onions get sweeter as they caramelize, and the cod is incredibly moist. This dinner is not only quick to prepare, but it also looks stunning.
INGREDIENTS
500g desalted cod
20g wheat flour
1 clove of garlic
300g onion
125g red pepper
125g green pepper
300g of tomatoes
65g olive oil
Sal
1 teaspoon sweet paprika
1 bay leaf
1 teaspoon dried thyme
ground black pepper
100ml white wine
20ml wine vinegar
150ml water
HOW TO MAKE COD FISH WITH ONIONS RECIPE
STEP 1
20 g of wheat flour should be placed on a dish. After flouring the fish all over, set it aside.
STEP 2
Afterwards, we'll finely cut 1 garlic clove, 300 grammes of onion, and 125 grammes each of red and green peppers. We will also grate 300 g of tomatoes, discarding the skin.
STEP 3
Heat a saucepan over high heat with 65 g of olive oil. When the oil is hot, add the cod to brown it.
STEP 4
The cod will be fried for 30 seconds on each side. When the cod is cooked, take it out of the pan and set it aside on a dish with paper towels over it to drain any extra fat.
STEP 5
Strain the frying oil from the cod to use later to prepare the onion sauce.
STEP 6
Place a saucepan with the cod fry's filtered oil over medium heat. Add the garlic to the hot oil and sauté for one minute.
When the onion is thoroughly poached, add the onion and one pinch of salt, and simmer for six minutes.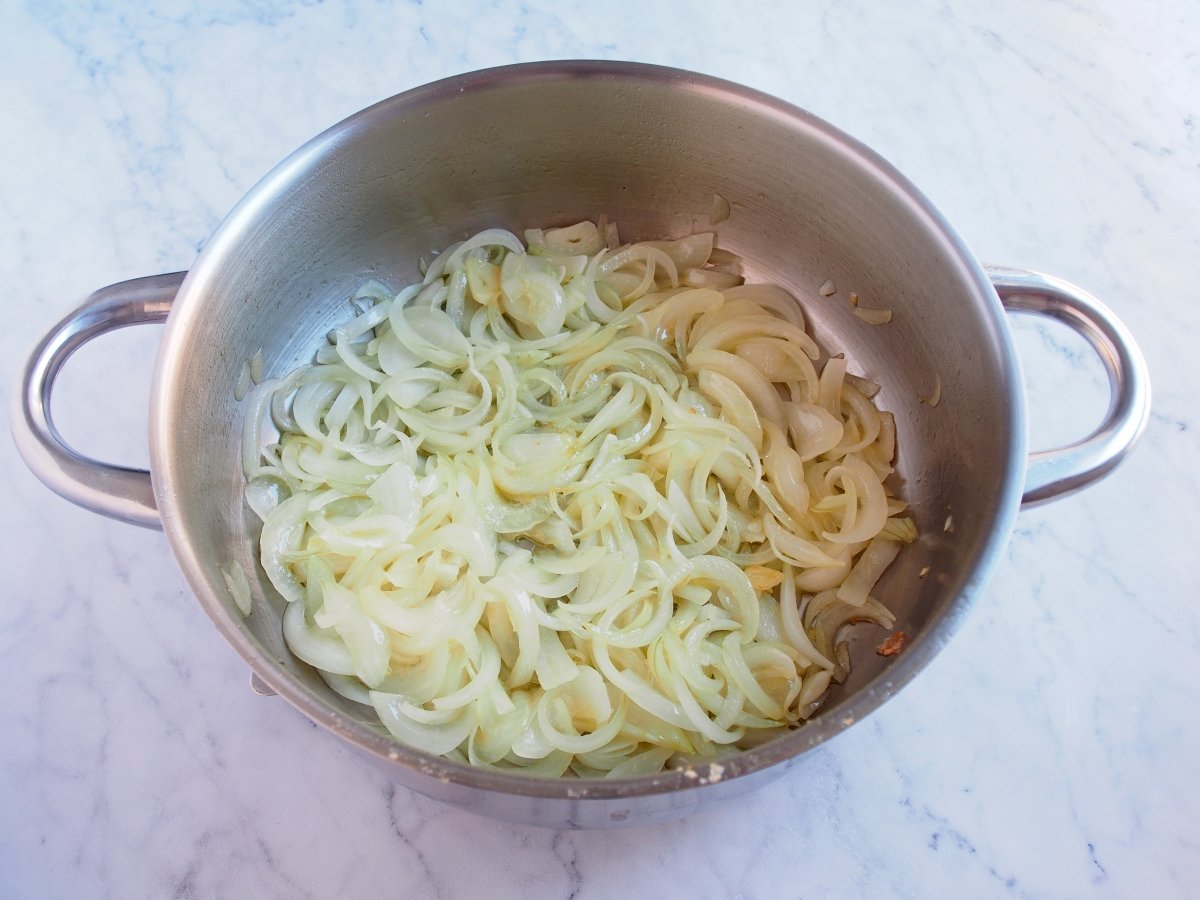 STEP 7
The red and green peppers are then added, and they are combined with the cooked onion. Cook for 8 minutes after adding a further pinch of salt.
STEP 8
We now add 1 teaspoon of sweet paprika, stir it into the sauce quickly, and then add the grated tomato right away. Mix thoroughly, then heat for 2 minutes while adding 1 bay leaf, 1 teaspoon of dry thyme, and freshly ground black pepper.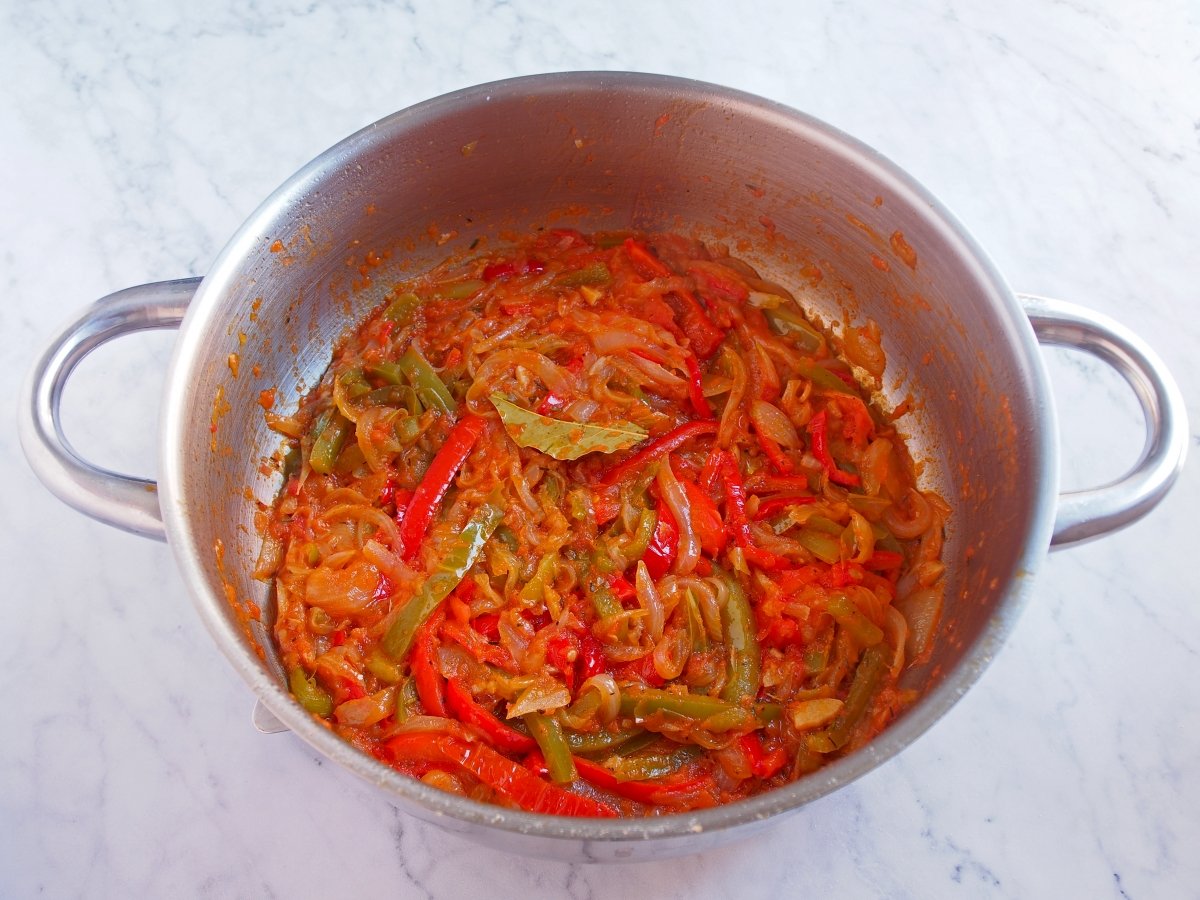 STEP 9
Then turn the heat up a touch and pour in 150 ml of water, 100 ml of white wine, and 20 ml of wine vinegar. Cook for five minutes over high heat.
STEP 10
We just need to finish frying the cod and get the onions ready. In order to accomplish this, turn down the heat to medium-low, add the cod to the onions, skin side up, and simmer with the lid on for an additional 5 minutes.