Among the countless cod in oil pintxo that can be found in Basque food bars, there is one that stands out for its simplicity: the pintxo of cod in oil. But don't be fooled; at the same time, its taste is amazing. Because yes, when you try it, you will see that it is the most appropriate word to define it.
To make the pintxo of cod in oil, you will need two ingredients: salted cod previously seasoned with salt and extra virgin olive oil. The secret, as you may have already imagined, lies in the combination of high-quality raw materials, so do not hesitate to get a good product to make it.
One of the most popular variants is to add some garlic to the oil and maybe a little chili. In this case, you have two options: either you add them raw and leave them in the oil, or you use them to infuse the oil.
In the first case, it can end up with a stronger flavor, which is why our option is the second, in which the oil also acquires that same intense flavor of the garlic prawns that we love so much.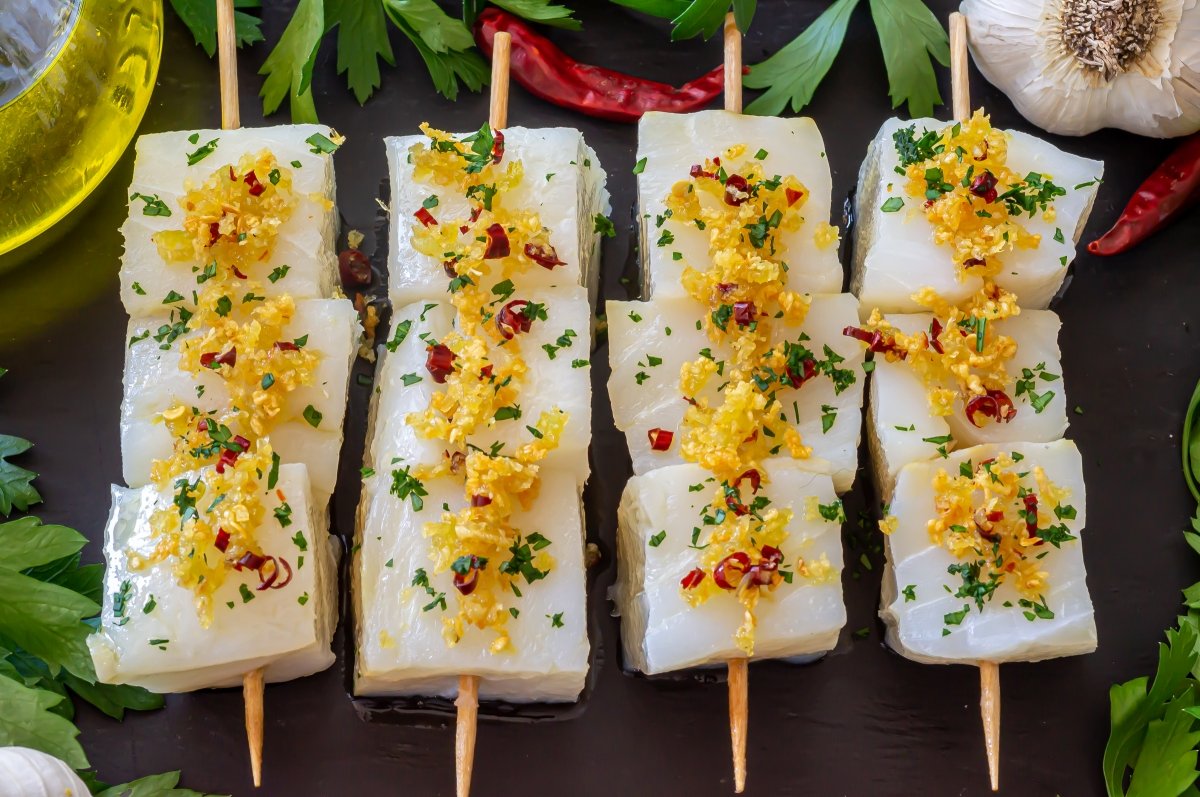 It's quite common to find it without, but we think
just a little parsley
adds some notes of freshness that suit it very well, in addition to having a very contrasting color that gives the pintxo a much more striking appearance. Its use is left to your choice.
INGREDIENTS
300g desalted cod loin
4 garlic cloves (optional).
1 chili (optional)
150ml of extra virgin olive oil.
Fresh parsley (optional)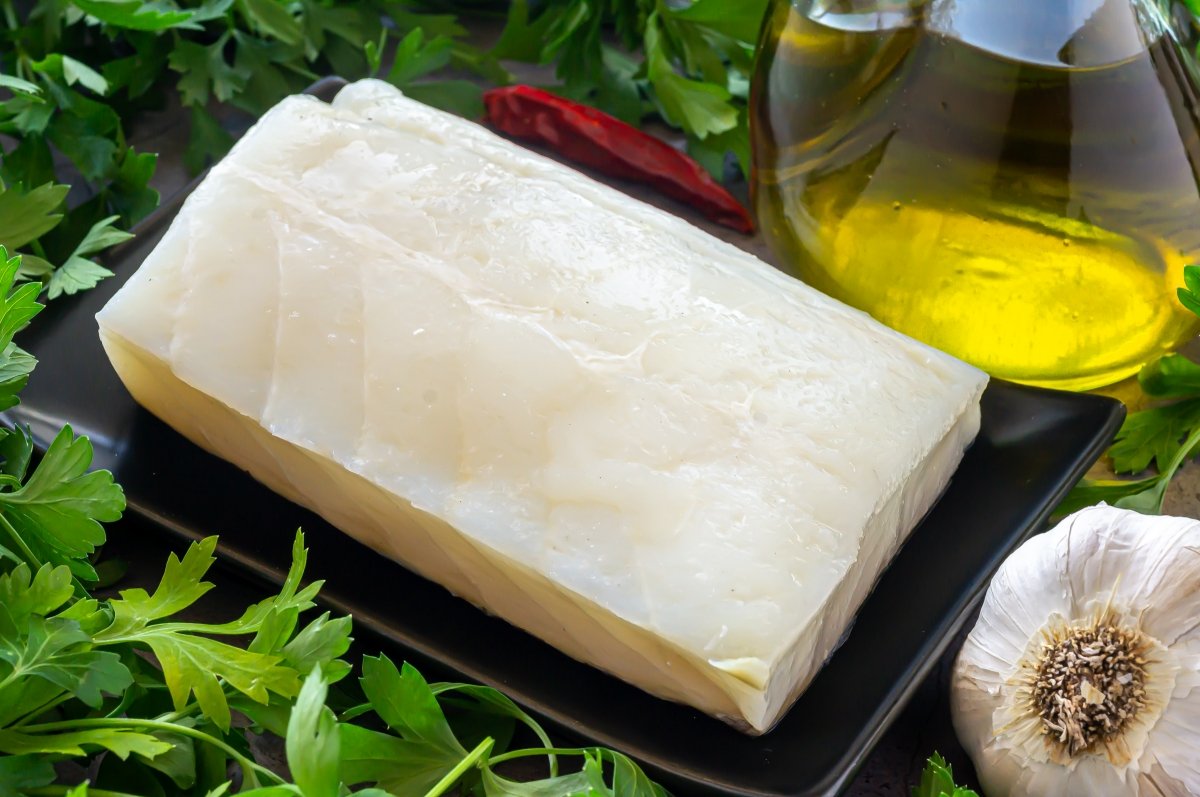 HOW TO MAKE COD IN OIL PINTXO
STEP 1
We begin by taking a good piece of fish that has been desalted to the point of salt, around 300 g for four big skewers. The first step will be to remove the skin, inspect for bones, and cut the fish into bite-sized pieces.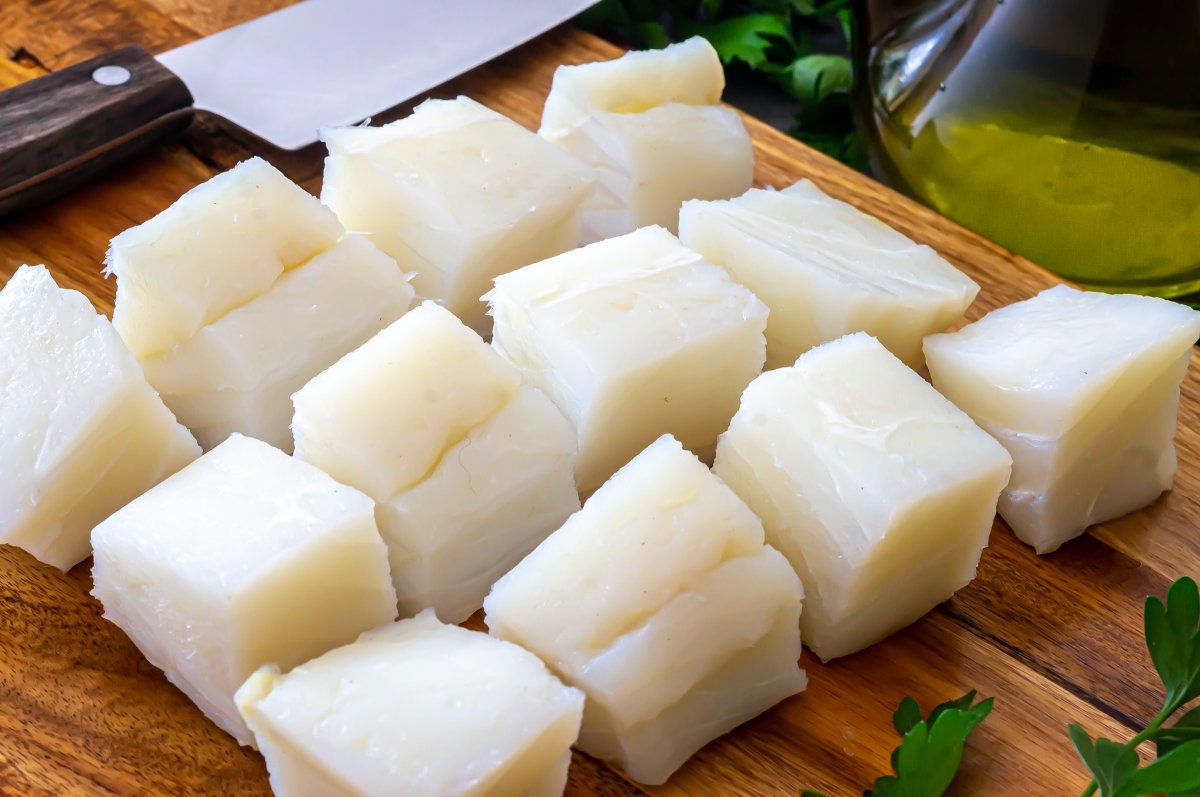 STEP 2
Then, if desired, we may add roughly 4 cloves of garlic to flavor the oil and the presentation. We peel and finely chop them.
It can be done with a knife, but we recommend using a garlic press or, failing that, crushing them slightly with a mortar. Similarly, if we want to add some heat, we cut 1 pepper.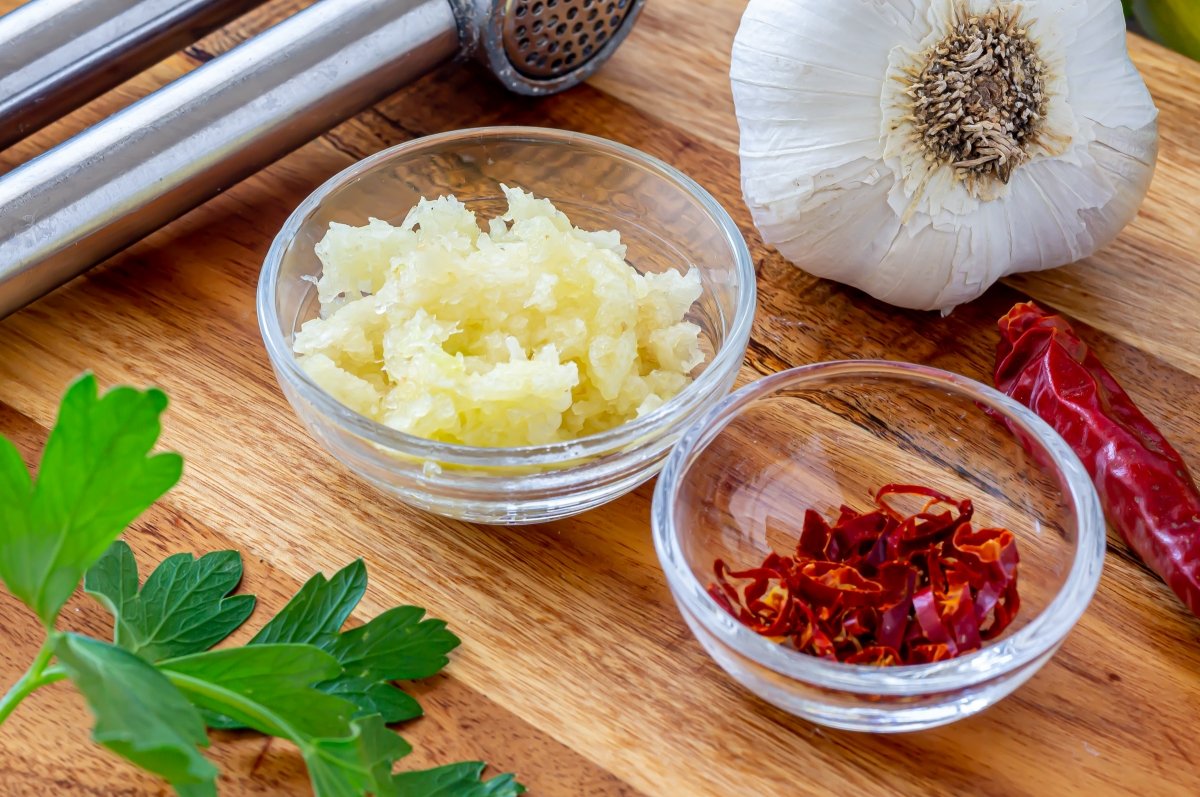 STEP 3
In a saucepan with the garlic and chili, heat around 150 ml of extra virgin olive oil over medium-low heat. Because the oil should not be overheated, remove the garlic from the heat as soon as it begins to brown.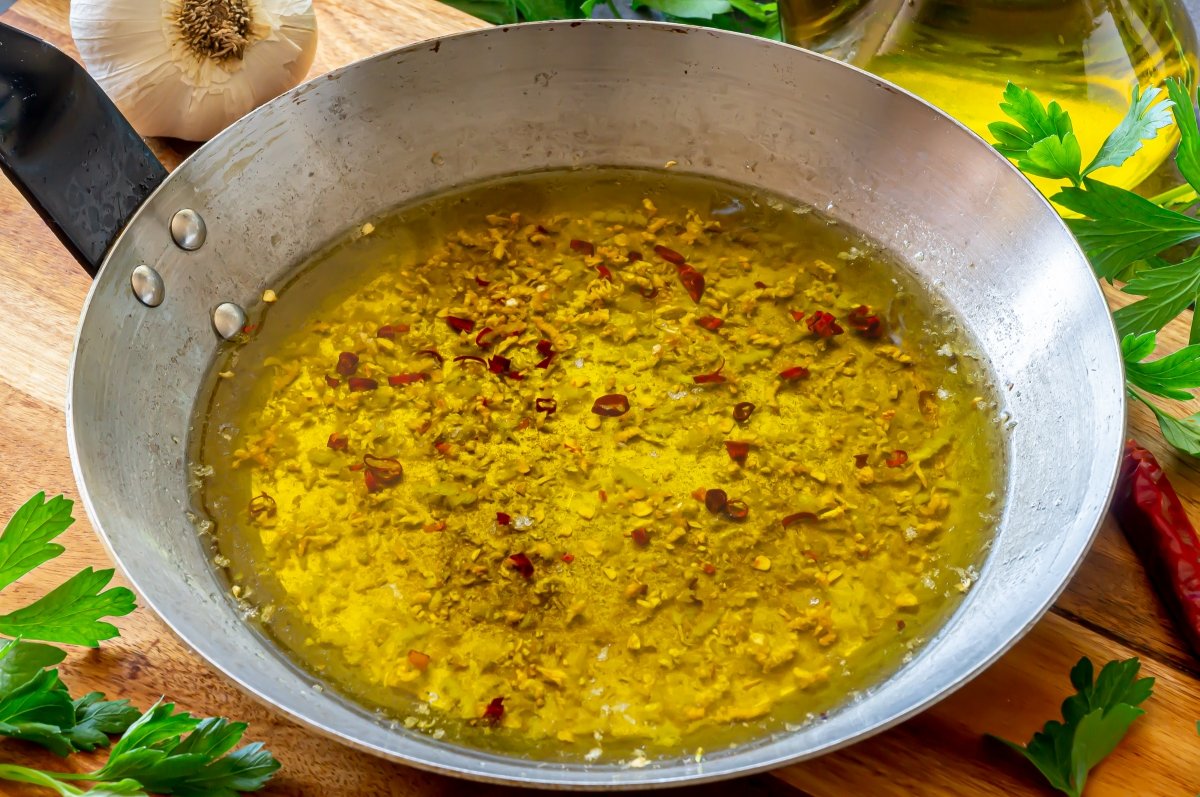 STEP 4
Then we will filter the oil and reserve the garlic with the chili, which, as mentioned above, we will use at the end of presenting.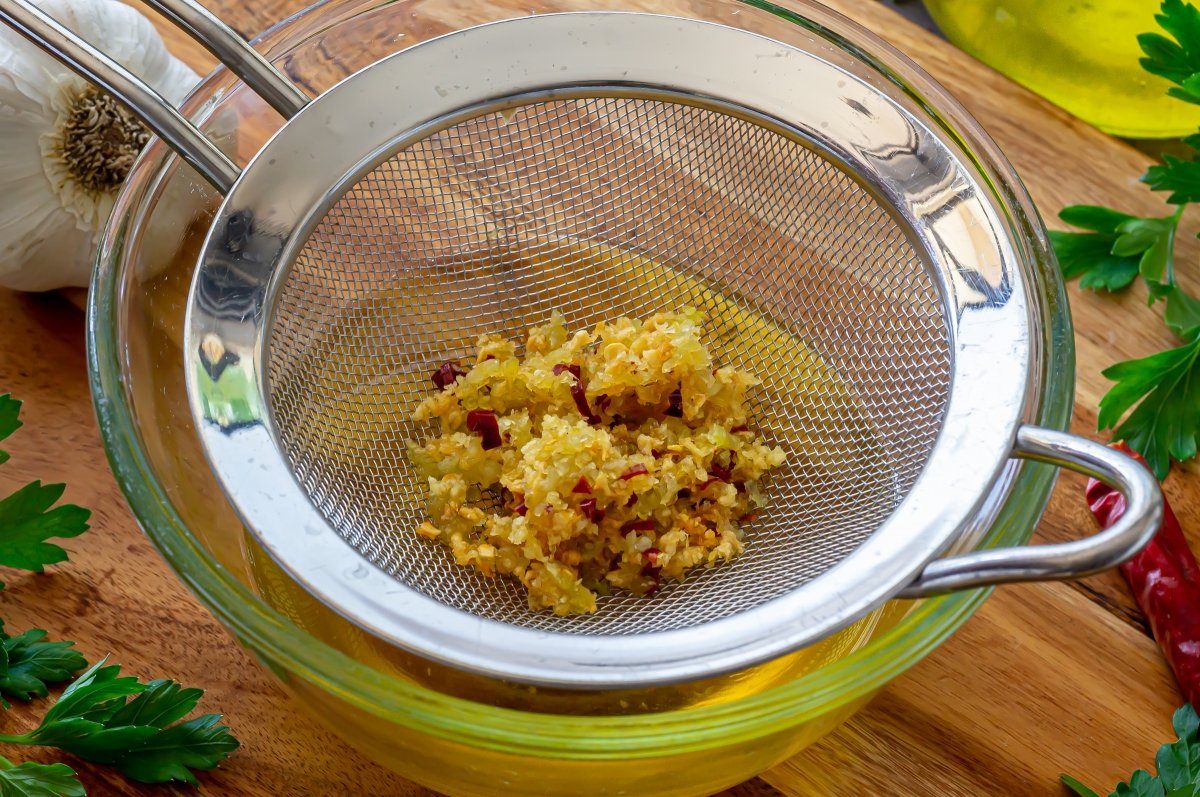 STEP 5
We're going to macerate the pieces of cod in the heated oil we recently filtered. To do this, we will look for a small container in which the cod will easily fit and the oil will cover it.
If necessary, add a little extra oil, but not so much that the flavor is lost. Allow the cod to soak for at least 15 minutes, but it will be considerably richer if it rests in the refrigerator overnight.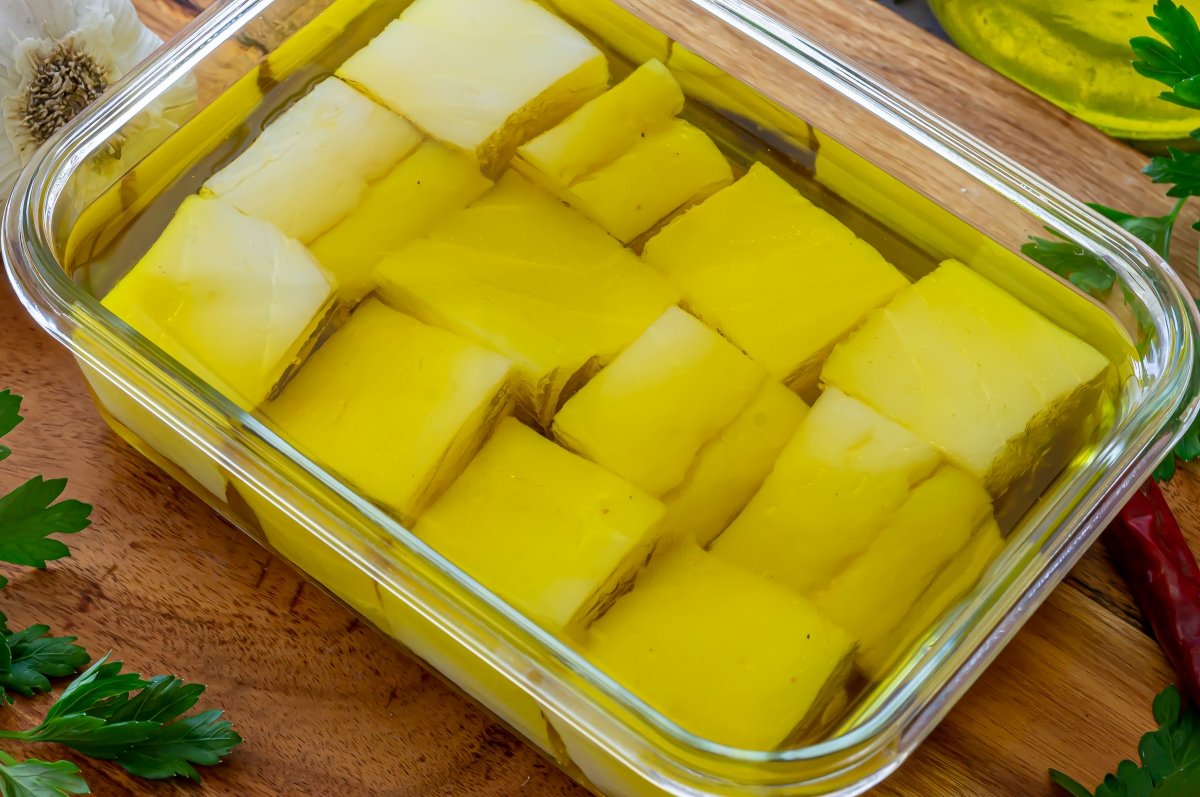 STEP 6
When presenting the cod, you may either crumble it on a platter or construct little skewers. We insert the chunks of cod on short sticks of skewers to do this.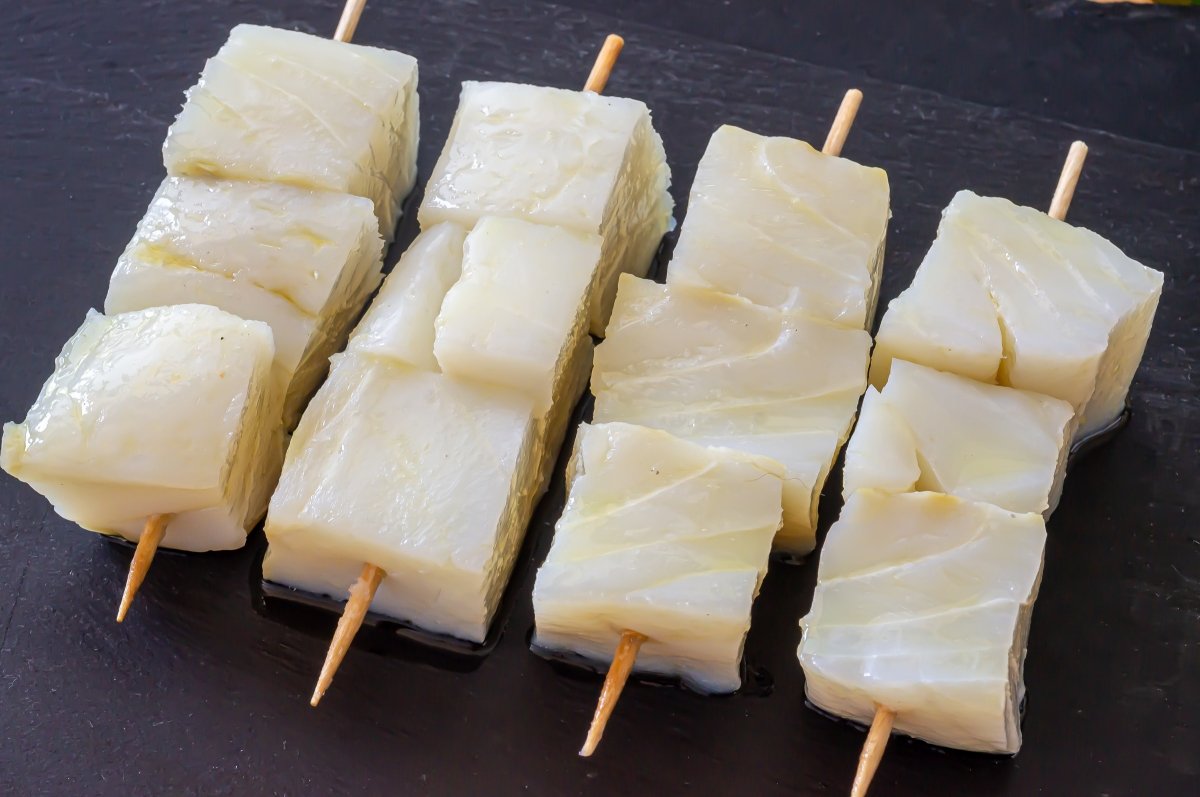 STEP 7
Finally, if desired, serve the reserved garlic and chili over top with some chopped fresh parsley. Nothing else is required. To have fun with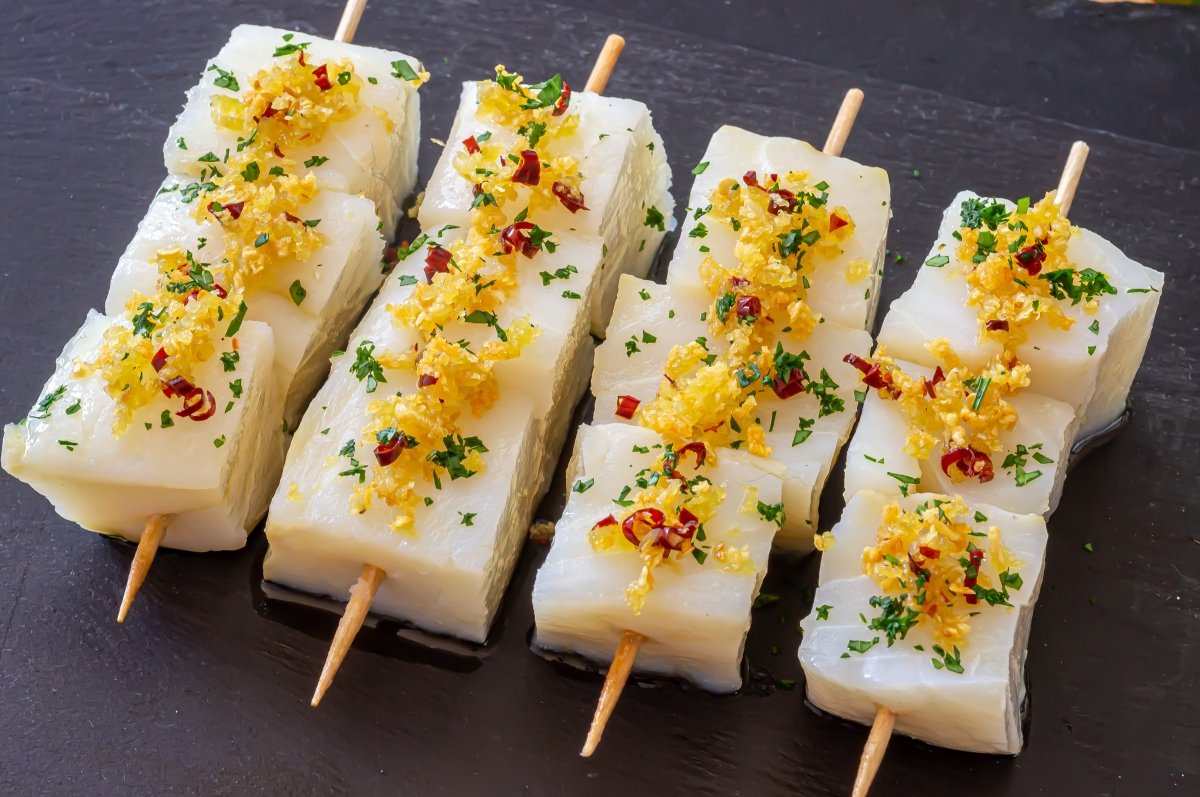 ALSO READ:
SALMON ROLLS RECIPE