Like this pea cream, the Cream of Green Pea Soup Recipe is the ideal starter to enjoy a warm and comforting dish. Its preparation is simple, as you can see in the step-by-step of this recipe.
The pea season is from March to May, so if you want to cook this dish outside of these dates, you can use frozen peas with an excellent result.
If you like particularly creamy custards, you can add a dash of cooking cream after it's finished. We have chosen to present it with peas cooked and sautéed in a little olive oil and a few croutons.
INGREDIENTS
40ml olive oil
1 onion
1 potato
450 g of frozen or fresh stews
700ml vegetable stock
Salt to taste
ground black pepper to taste
Bread croutons or croutons (optional, to serve)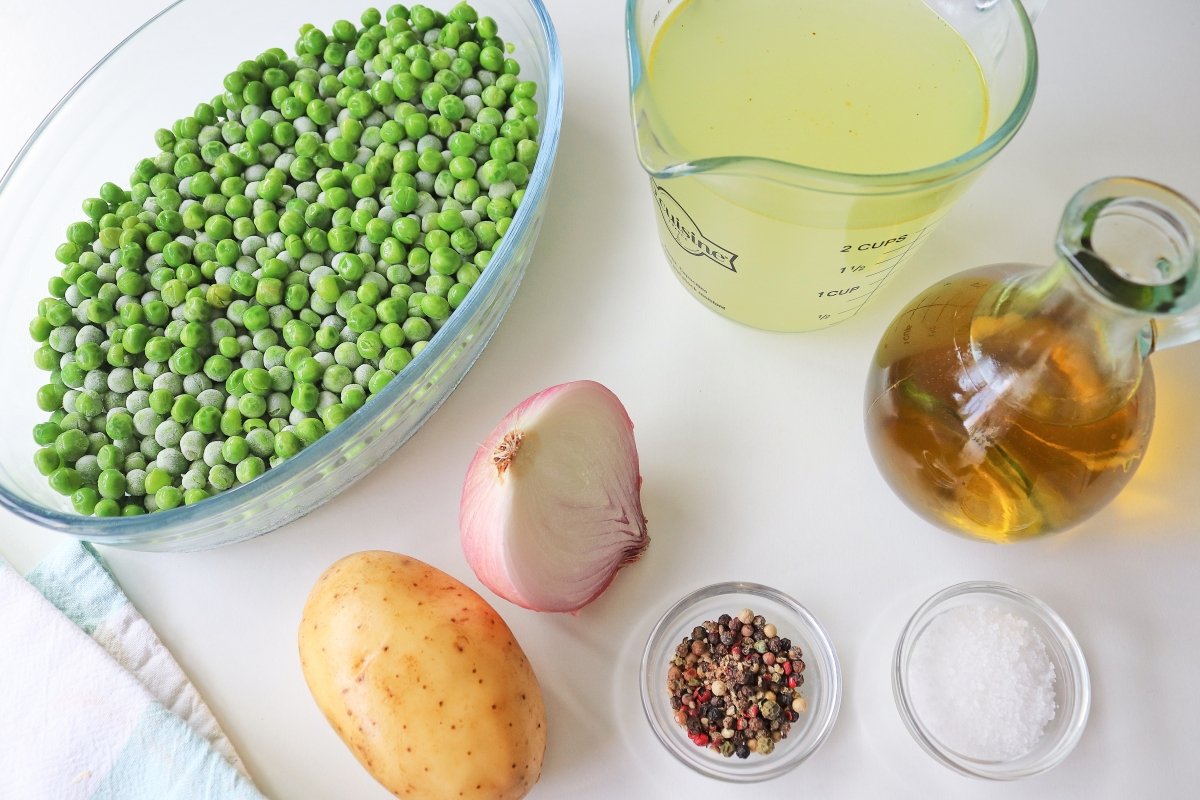 HOW TO MAKE CREAM OF GREEN PEA SOUP RECIPE
STEP 1
In a saucepan over low heat, pour 30 ml of olive oil and poach 1 chopped onion. The onion pieces should not be very small since they will end up crushed at the end of cooking.
STEP 2
Once the onion has been poached, add 3–4 potatoes, and cut them into regular-sized pieces. In this case, we want the parts not to be too big so that the potato can cook at the same time as the peas.
STEP 3
At the same time, we add the potato, we also add 400 g of frozen peas, although fresh peas are much better—reserve the remaining 50 g of peas to brown them and decorate the cream.
STEP 4
Add 700 mL of vegetable stock to the mixture of potatoes and peas.
STEP 5
Cook the mixture of potatoes and peas for 30 minutes over low heat, although before finishing cooking, we will check that the potato is cooked. There are tougher potatoes that may require more time.
STEP 6
We crush the already-cooked ingredients until we obtain a cream without any lumps and rectify the salt and pepper.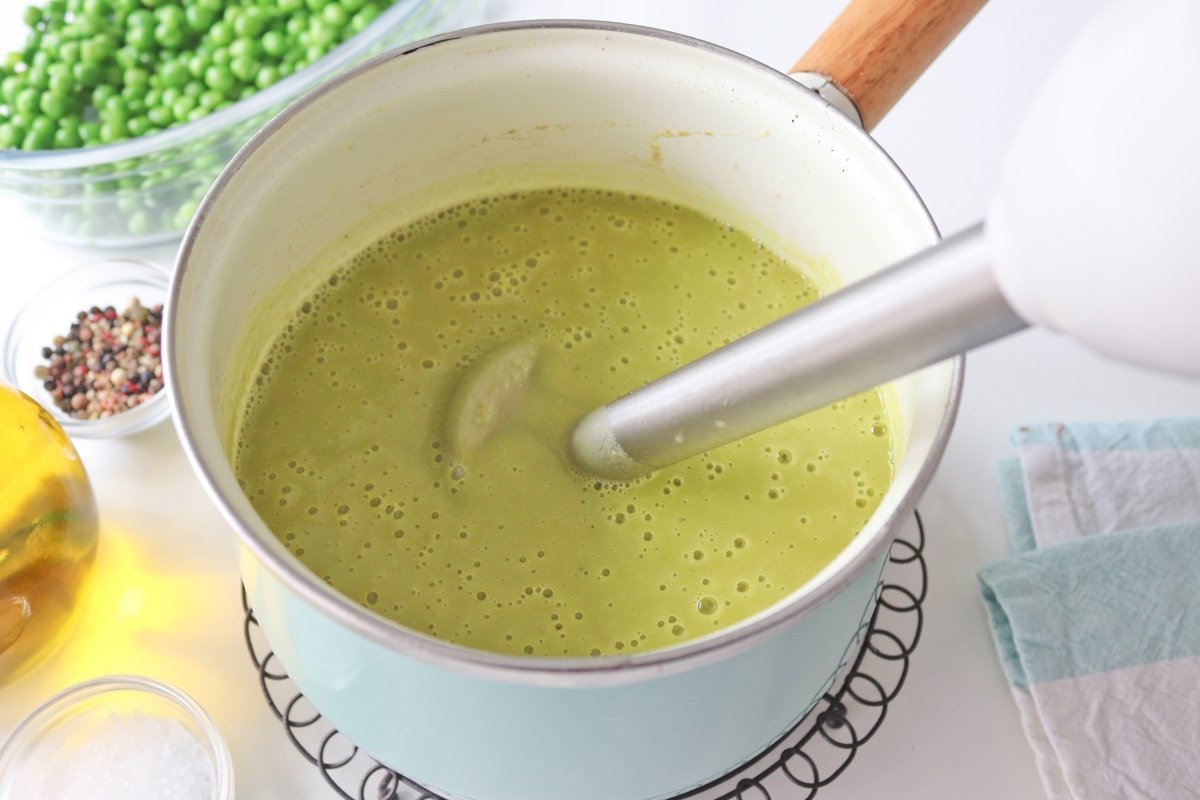 STEP 7
To make the cream much more pleasant, it is passed through a sieve to discard the pea skins.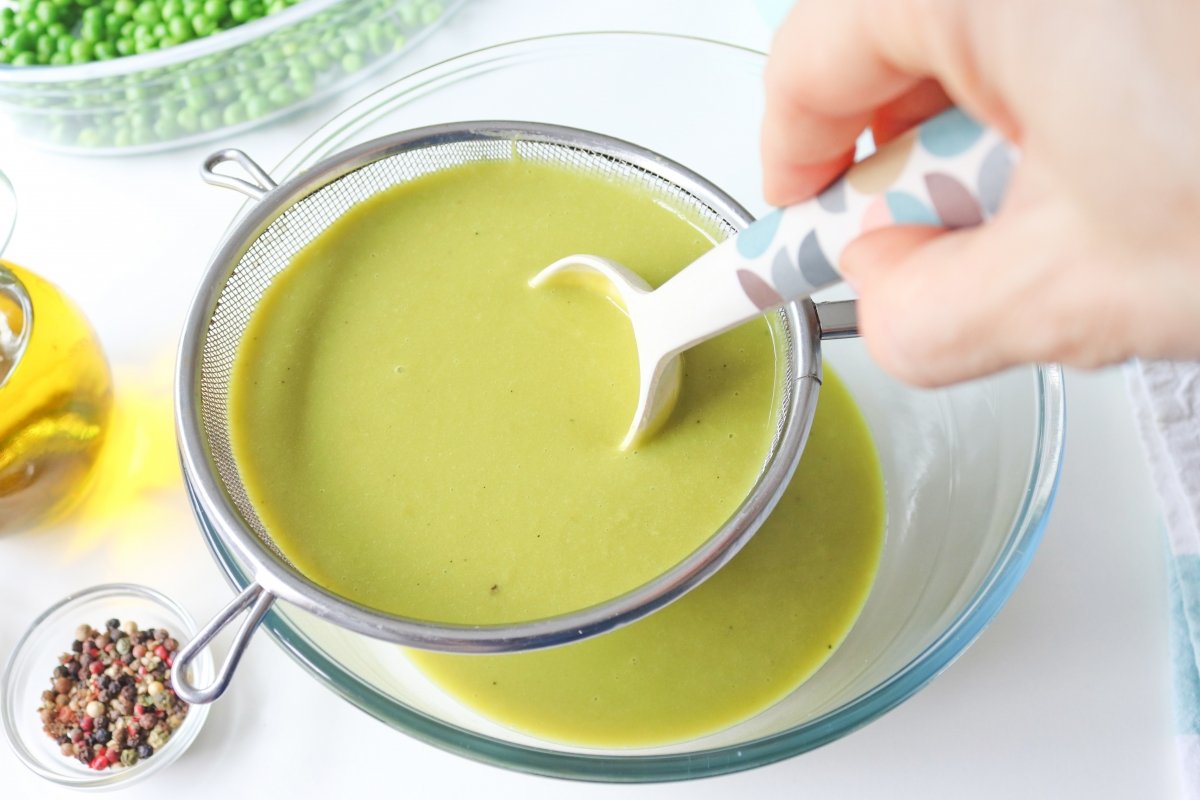 STEP 8
We sautéed the 50 g of peas that we had reserved for a few minutes in a pan with 5 g or a tablespoon of olive oil.
We serve the cream of peas garnished with sautéed peas and, optionally, some croutons and a drizzle of about 5 g of extra virgin olive oil.
ALSO READ: ORANGE DONUTS RECIPE FOR KIDS