Crispy breaded squid nuggets. The calamari ring recipe is a tiny squid, precisely about 2 or 3 cm. This mollusc can be cooked in several ways, although we will opt for the traditional style, a flour-based batter in this recipe.
A pan-fried calamari recipe This simple flour-based batter will provide a thin, crispy layer, which is what we're looking for. If you want to have some squid nuggets with crispy batter, nothing greasy or batty, a tip to keep in mind is that once we wash the ends of the squid, we must dry them very well.
Breaded squid recipes The traditional lace tapa can be prepared in no time and the result is spectacular. Prepare a beer, vermouth, or a cold drink, and…… Let's nibble on fried calamari! calamari recipe ideas
INGREDIENTS
450g calamari
Salt to taste.
ground black pepper to taste.
500ml of olive oil (or enough for frying).
200g wheat flour
1 lemon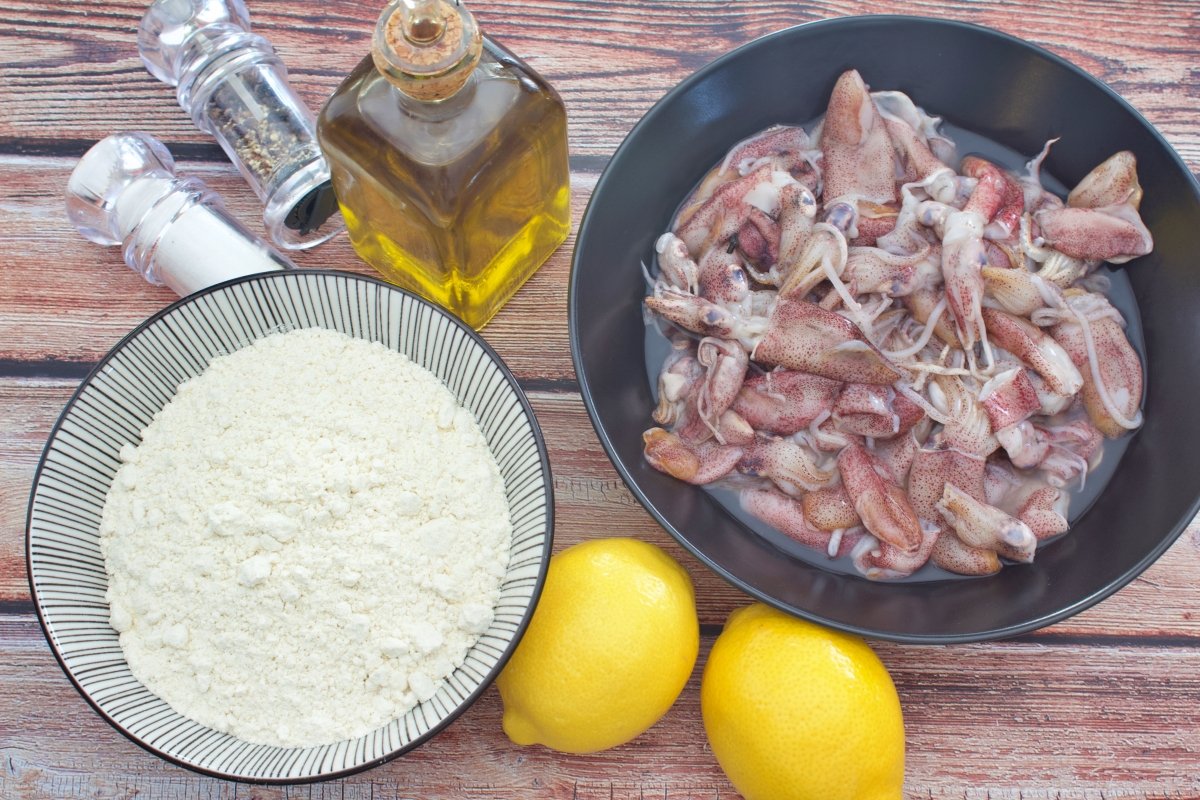 HOW TO CRISPY BREADED SQUID NUGGETS
STEP 1
Cleaning the 450 g of calamari nuggets carefully is the first step in this recipe. We remove the inside and detach the tentacles from the body. The scallops should be thoroughly dried with paper towels before seasoning.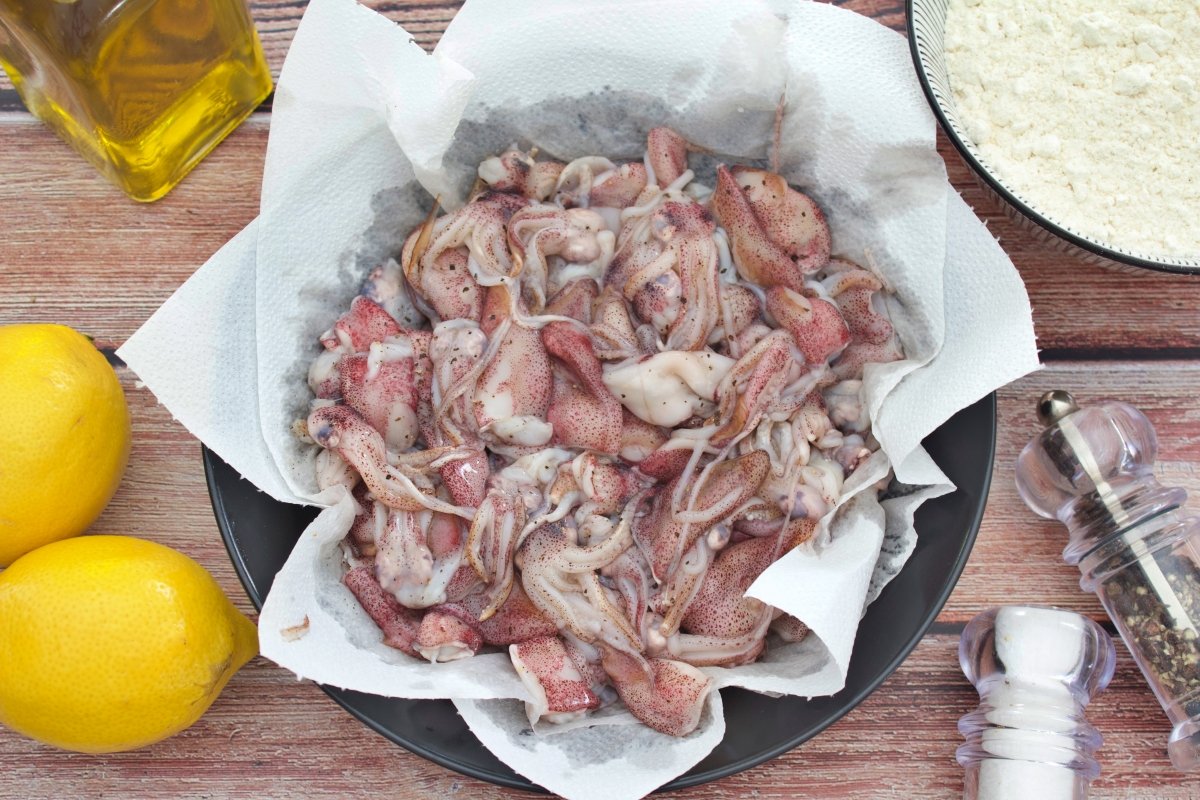 STEP 2
Then, can you fry calamari in olive oil? We heat a frying pan or saucepan with a generous amount of olive oil, about 500 ml, or enough so that the squids are completely covered in oil while being fried. Flour the squid's ends by dipping them in 200 g of wheat flour as you wait. How to marinate calamari for frying?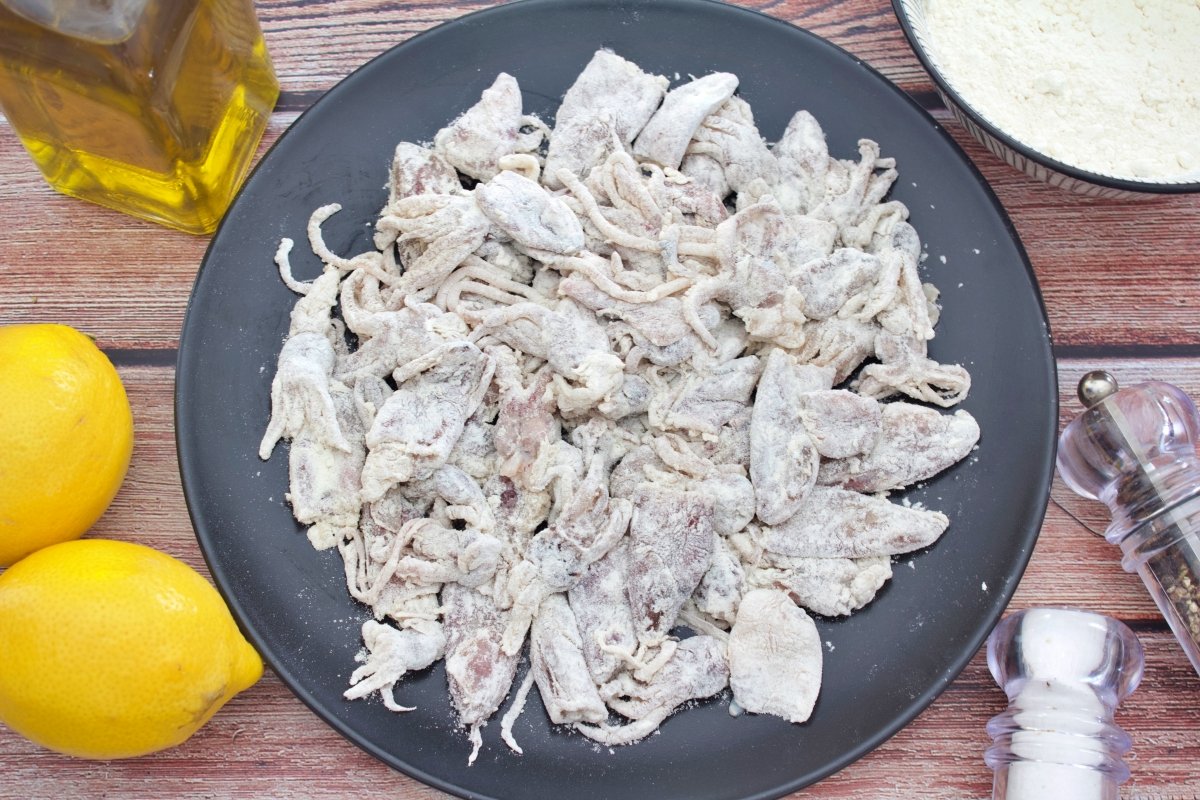 STEP 3
We cook the squid tips once we notice that the oil is very hot. Given that the lace is so small and available right away, this procedure will just take us one to two minutes. The already-fried calamari is set aside on a plate covered in absorbent paper. We serve the lace fries with a piece of lemon once all of them have been fried. Calamari with lemon.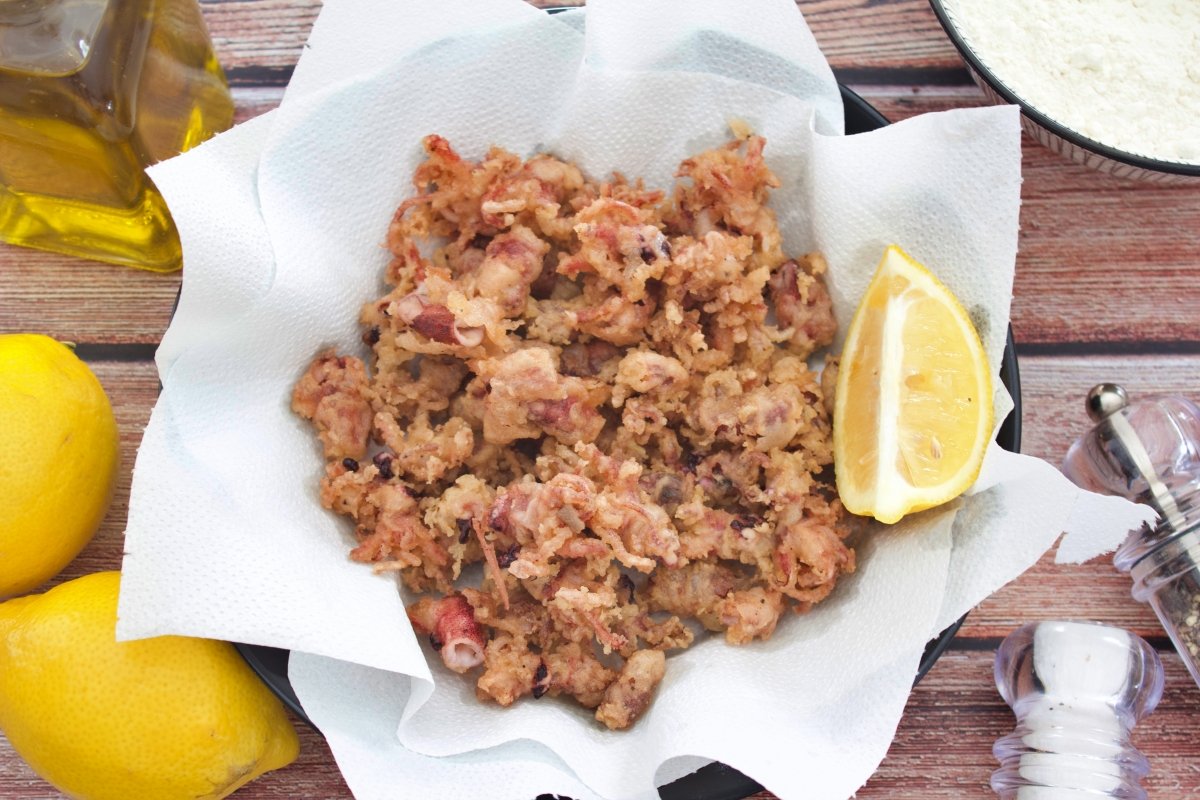 ALSO READ: GRANDMA'S CHERRY PIE