The dashi broth recipe is Japanese food preparation. It is used as a base for the preparation of soups, stews, salad dressings, and other dishes. The result is a preparation rich in natural flavor enhancers, including umami. And best of all, making it at home is super easy and requires very few ingredients.
In this dashi broth soup, we explain how to do it with awase dashi, bonito flakes, and dried kombu seaweed. You will almost always require this version. When only one of the two ingredients is present, there is also the no matter what and the katsuo dashi, respectively.
Nimboshi-dashi and shiitake dashi are two other but less popular varieties. Small dried fish (anchovies or sardines) are soaked to make the first, which is then lightly boiled. The second is just dried shiitake mushrooms soaked in water, which likewise imparts a great flavor.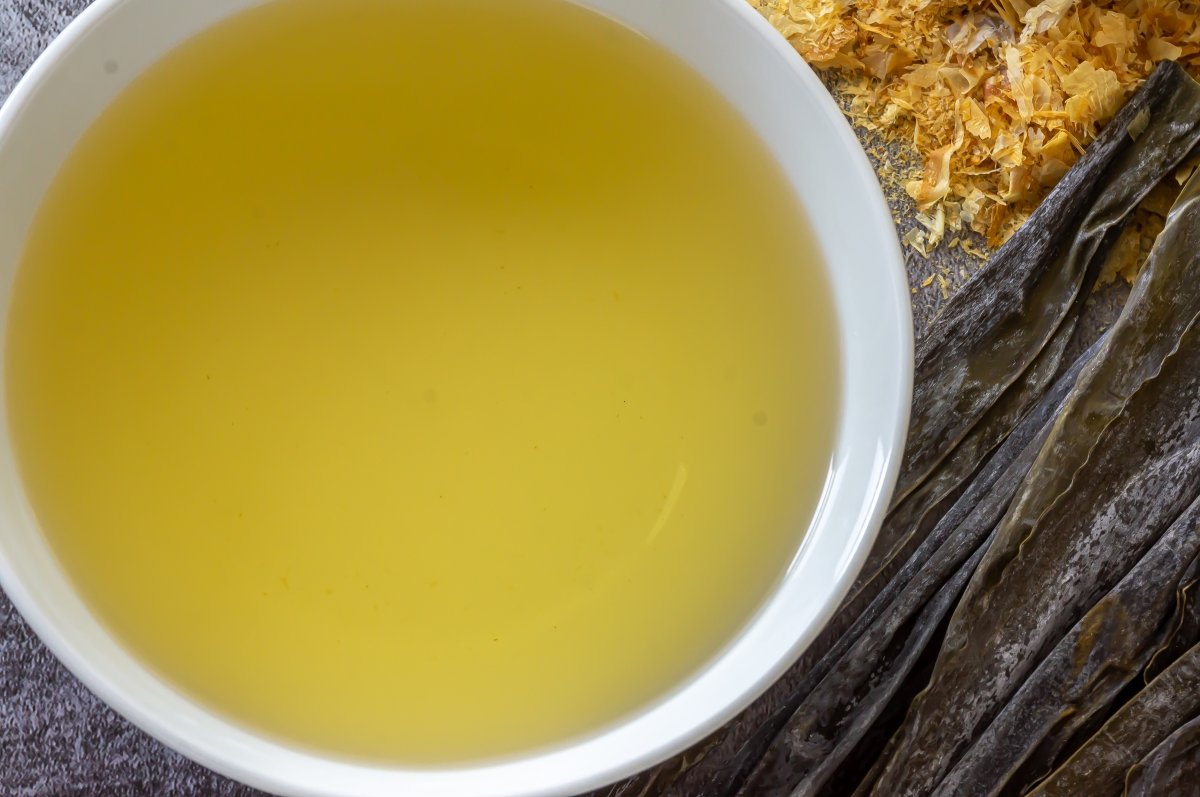 Other alternatives that you can find on the market for the instant preparation of dashi broth include There are two main ones: the broth dashi already dehydrated that you just have to mix with water, and another to infuse (as if they were tea bags).
They are very convenient and are generally of better quality than the chicken or beef stock tablets you usually find around here.
From seaweed and tuna flakes for home cooking to instant versions. What may cost a little more to find is dried fish for the dashi broth recipe iriko/niboshi, but as we have already mentioned, the most common dashi broth is that with seaweed and bonito, which we will tell you about next.
Once we have prepared our homemade dashi broth with the seaweed and flakes we have already used, we can take advantage of it and repeat the process with another liter of water to have more broth dashi since these ingredients perfectly admit being reused a second time.
Alternatively, so as not to throw anything away, you can finely chop both the seaweed and the bonito to make furikake, which is a very common Japanese condiment sprinkled over cooked rice.
INGREDIENTS
10g of dried kombu seaweed
1 liter of water
10 g cups of dried bonito (katsuobushi)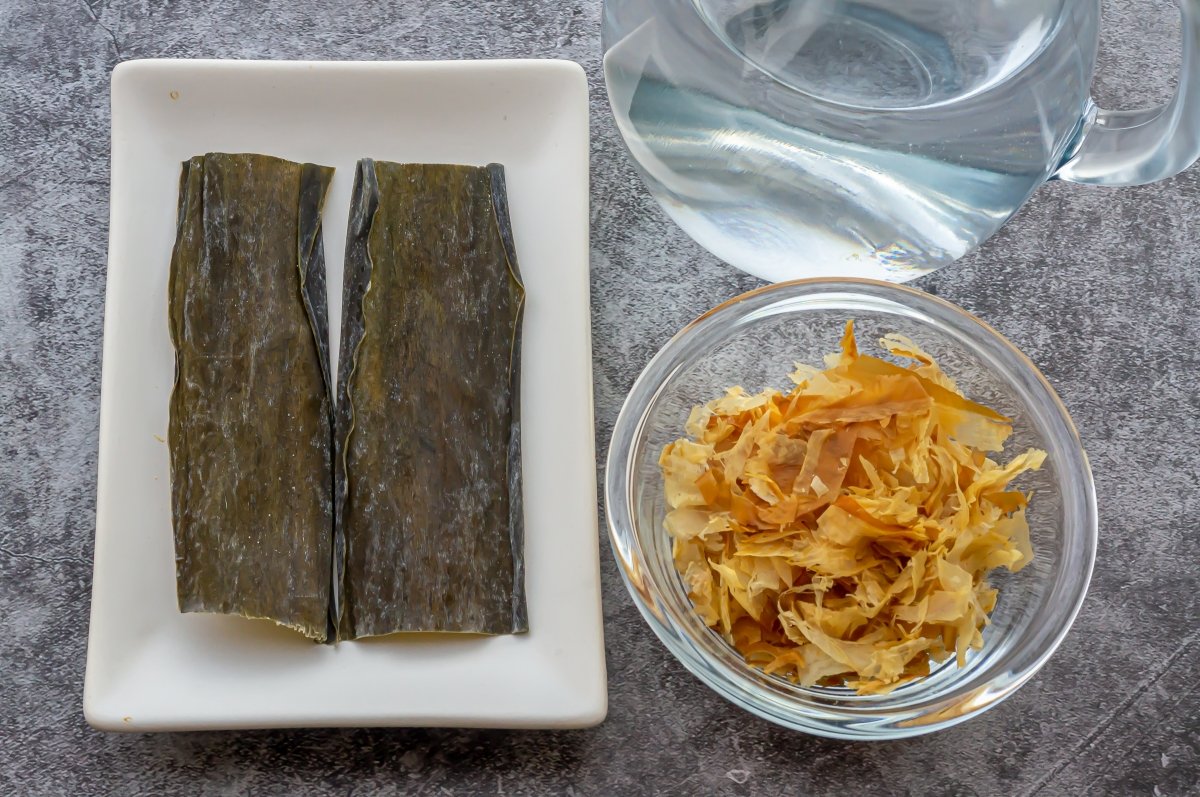 HOW TO MAKE DASHI BROTH RECIPE
STEP 1
We will need 10 g of dry kombu seaweed to prepare our dashi-style wakame broth. We'll make multiple cuts along each side of the seaweed pieces to enable them to release more flavor.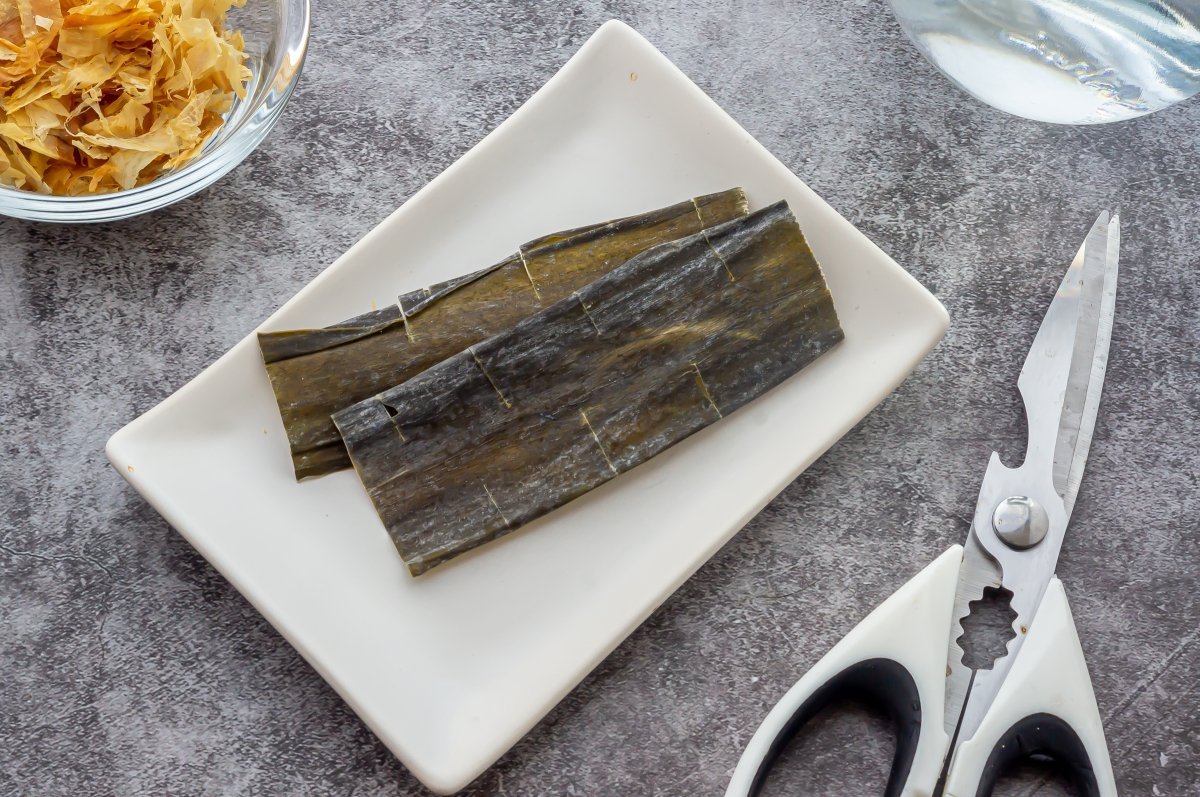 STEP 2
After that, we add 1 liter of water to a saucepan with the seaweed inside. We let it soak so that it might hydrate and begin to release flavor.
It should be cooked for at least 30 minutes, but if we go ahead and leave it for about 2 hours, or overnight in the refrigerator, it will taste better.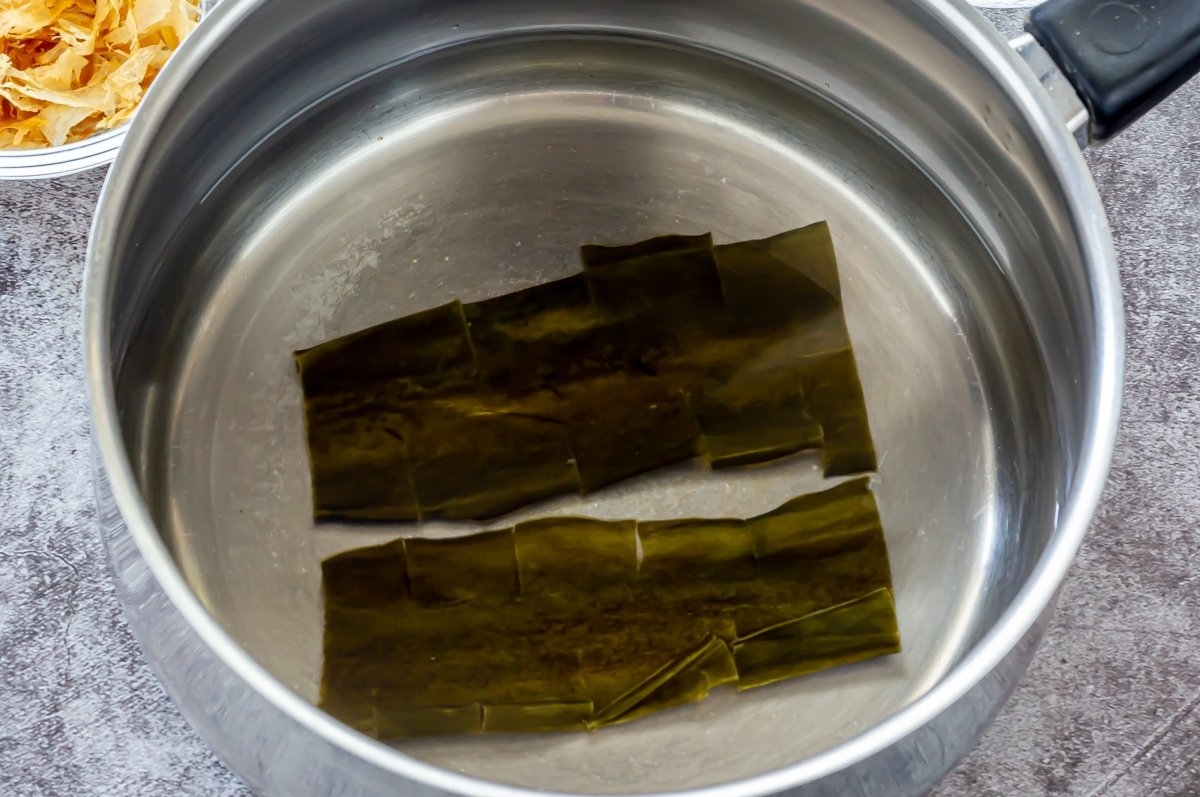 STEP 3
Over medium-high heat, warm the saucepan with the seaweed and water. It should ideally be boiled gradually, taking 10 minutes or more to get to a boil.
At this point, we take the seaweed out of the pan at this point, just before it starts to boil.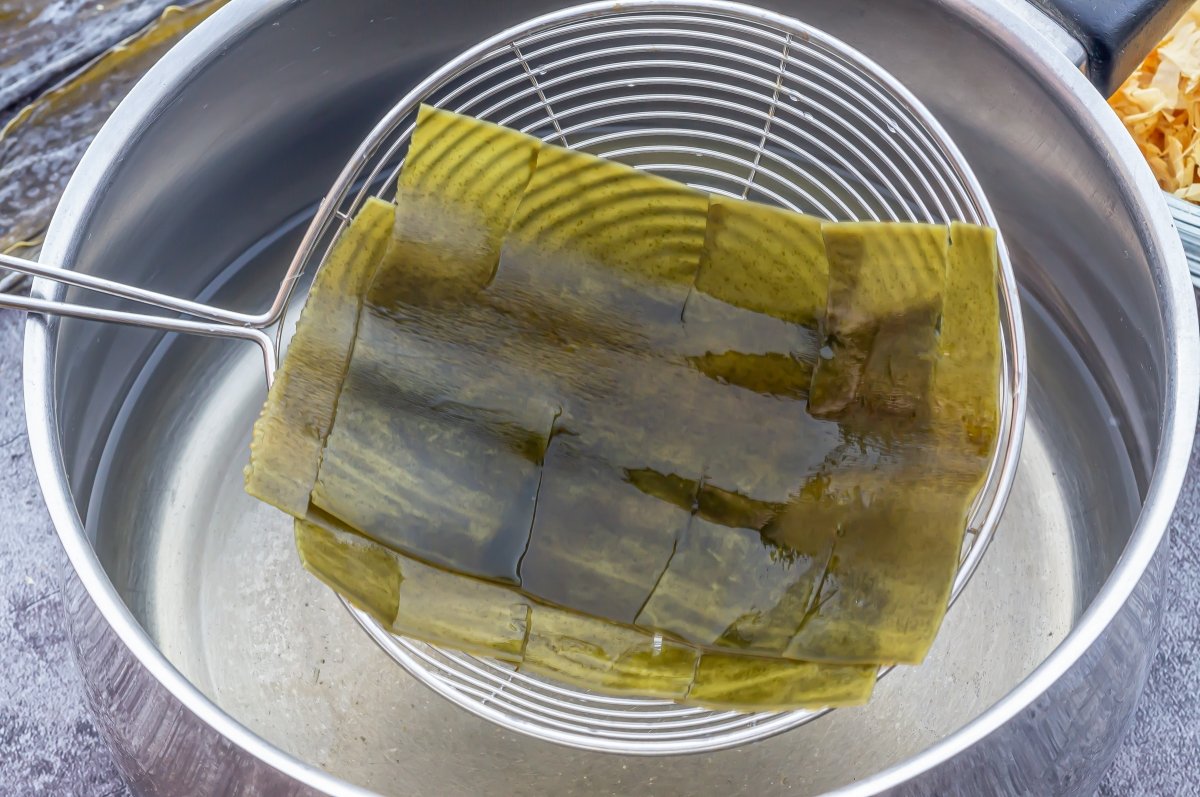 STEP 4
After finishing the first step, add around 10 grams of dried bonito flakes to the pan (katsuobushi).
After bringing the mixture back to a boil, we let it simmer for a half-minute; further cooking is not necessary.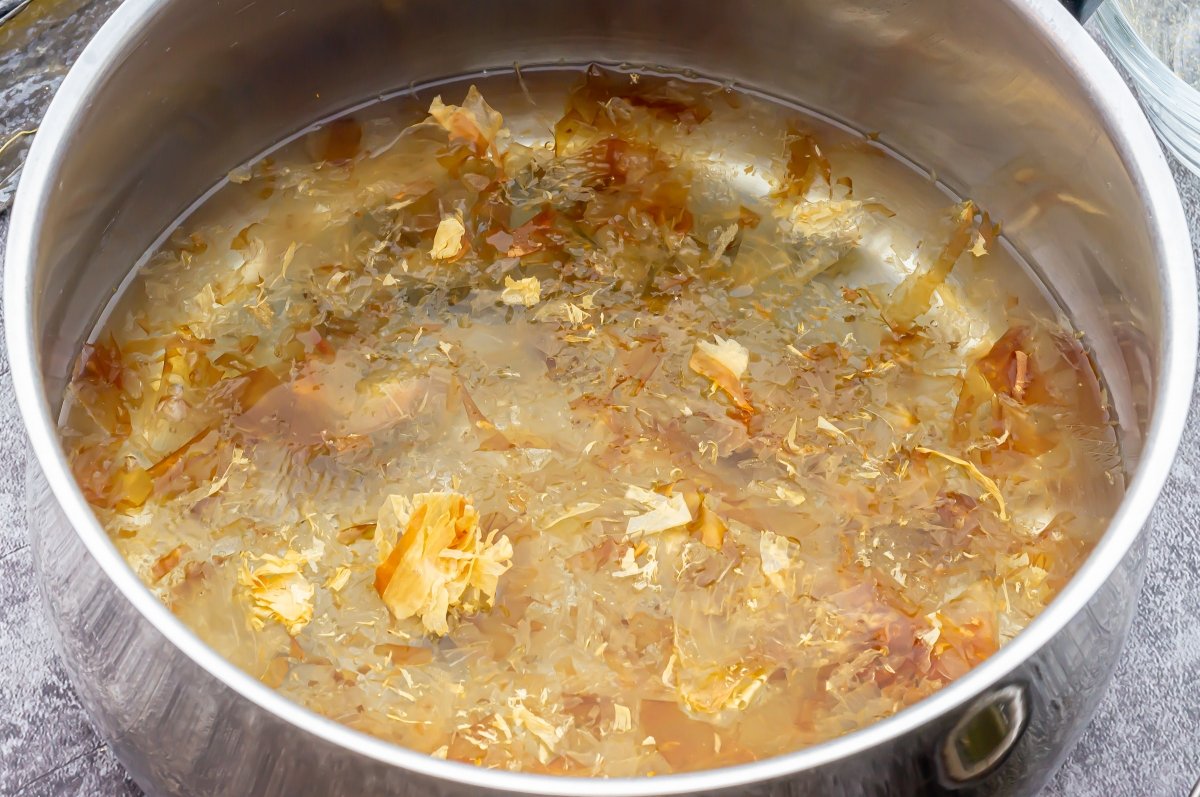 STEP 5
After this amount of time, turn off the heat and drain the tuna flakes.
We already have our dashi broth prepared for usage, and we have the seaweed and bonito chopped very finely in order to prepare a second broth, or furikake, for the rice.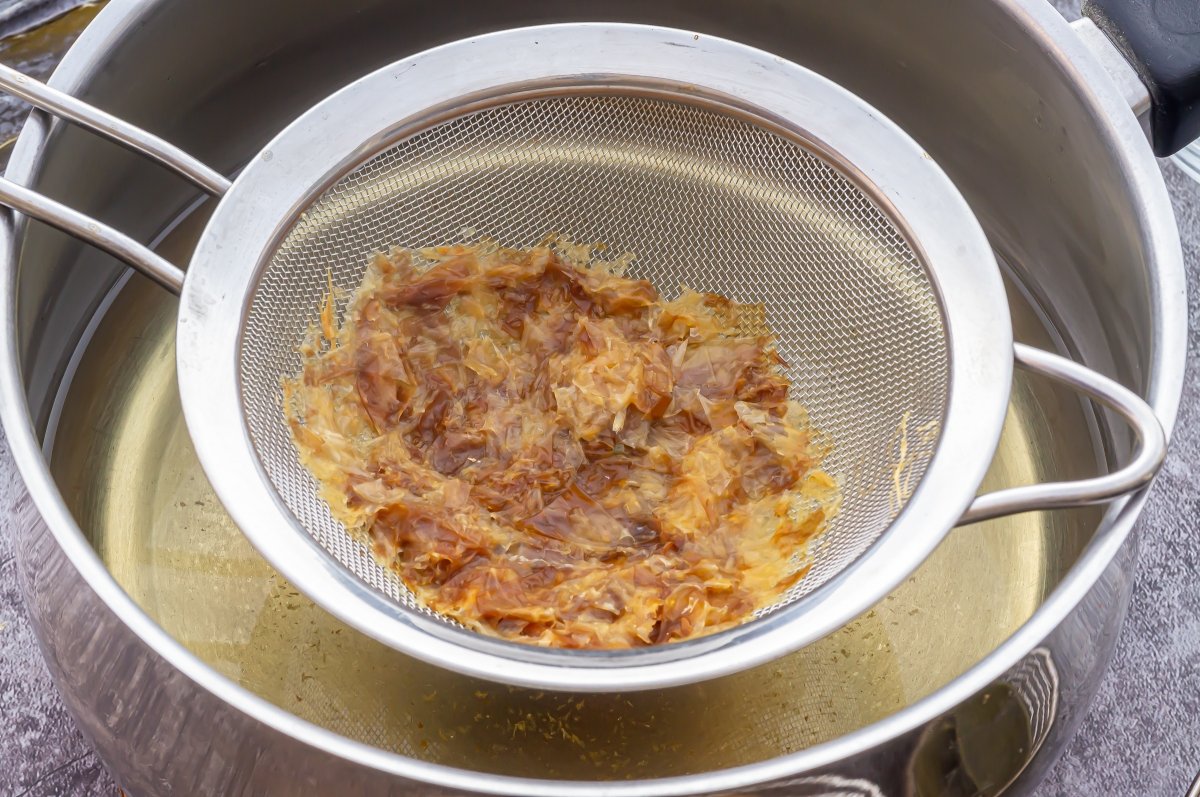 ALSO READ:
RICK STEIN PIPERADE RECIPE