Easy carnitas recipe Which part of the pig do you choose to make carnitas? It's as easy as choosing cuts of meat that are not lean. Keep in mind that the presence of fatty tissue mixed with the meat will produce a tender and juicy carnitas pork recipe.
The truth is that there are no rules for choosing meats. There are experts who say that any part of the pork is ideal for making carnitas. Even the ear, tail, or jowls could be part of this delicious, authentic Mexican pork recipe that is driving us crazy.
In this recipe, we used ribs—the big ones with lots of meat and lots of bacon—chopped loin, and secret. The size of the meat pieces can range from large chunks to small pieces that can be served straight without the need to cut them first.
You'll find a few versions that include bitter orange slices or an aromatic leaf, but we preferred the version of the simplest and most traditional recipe. And of course, we prepared a red sauce to eat carnitas tacos. You can also make it a smoked carnitas recipe by using coal at the end.
INGREDIENTS
FOR THE CARNITAS:
500 g pork chops, diced
500 g pork head, diced
500 g secret diced pork
300g lard
30g crushed garlic cloves
24g salt
Water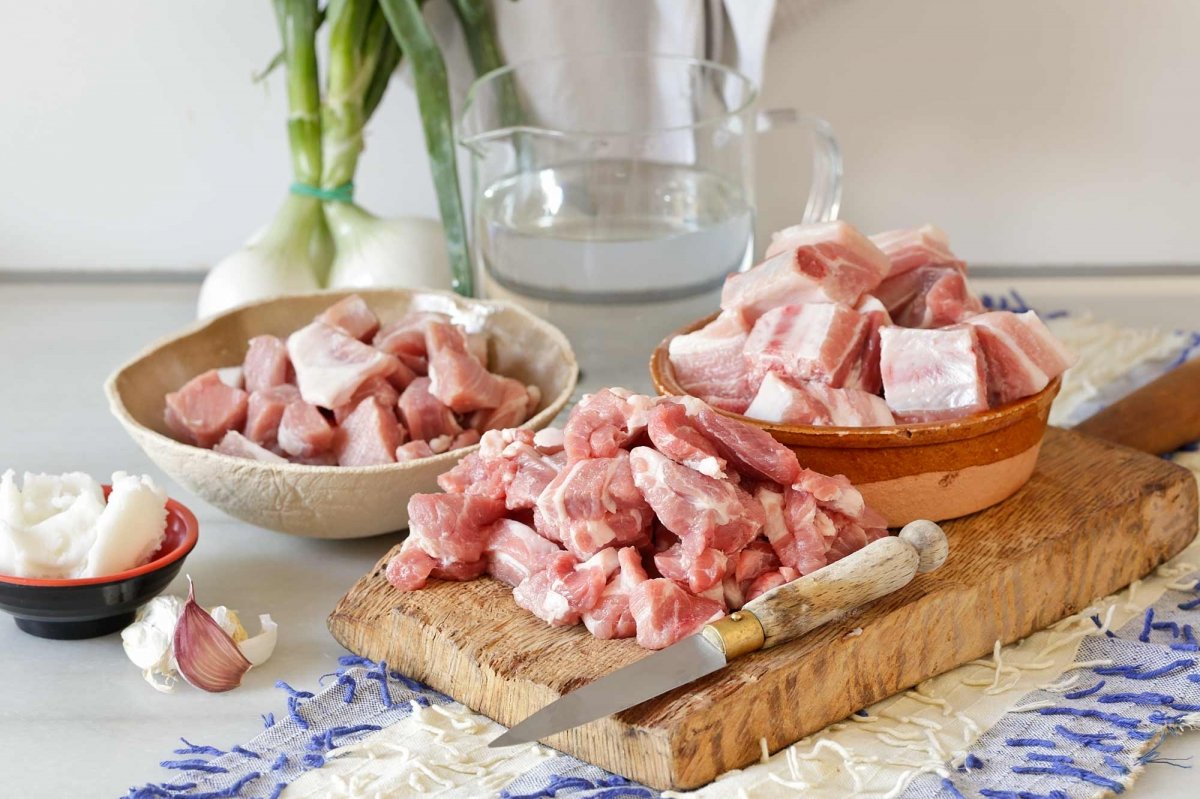 FOR THE RED TACO SAUCE:
250g plum tomatoes
40g spring onion
12 g of garlic cloves, peeled and whole
10 chiles de arbol or chile poblano or 1 dried chili
1 dash of olive oil.
Salt to taste.
1 pinch of sugar
1 dash of lime juice.
Beef broth (optional, to lighten the sauce)
TO SERVE
1 small spring onion, diced
A few fresh coriander leaves
4 limes are cut into wedges.
16 warm corn tortillas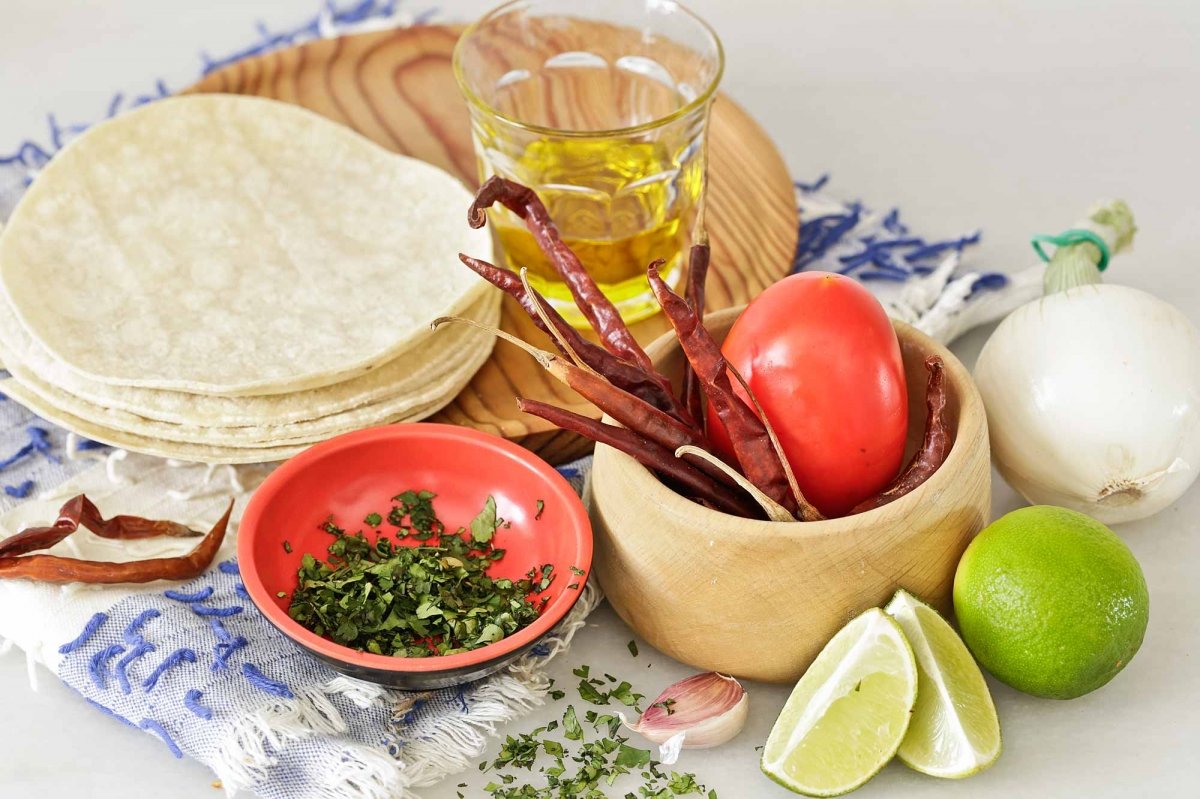 HOW TO MAKE AN EASY CARNITAS RECIPE
Each step required to make authentic carnitas will be demonstrated in this recipe. We'll start by preparing the carnitas. The red sauce for the carnitas will come next, and then we'll see how to serve the carnitas.
HOW TO PREPARE PORK CARNITAS
STEP 1
In a cast-iron kettle, combine 500g of diced fatty pork chop, 500g of diced pork loin head, 500g of diced pork shoulder, 300g of lard, 30g of crushed garlic, and 24g of salt. Cover the meat with water.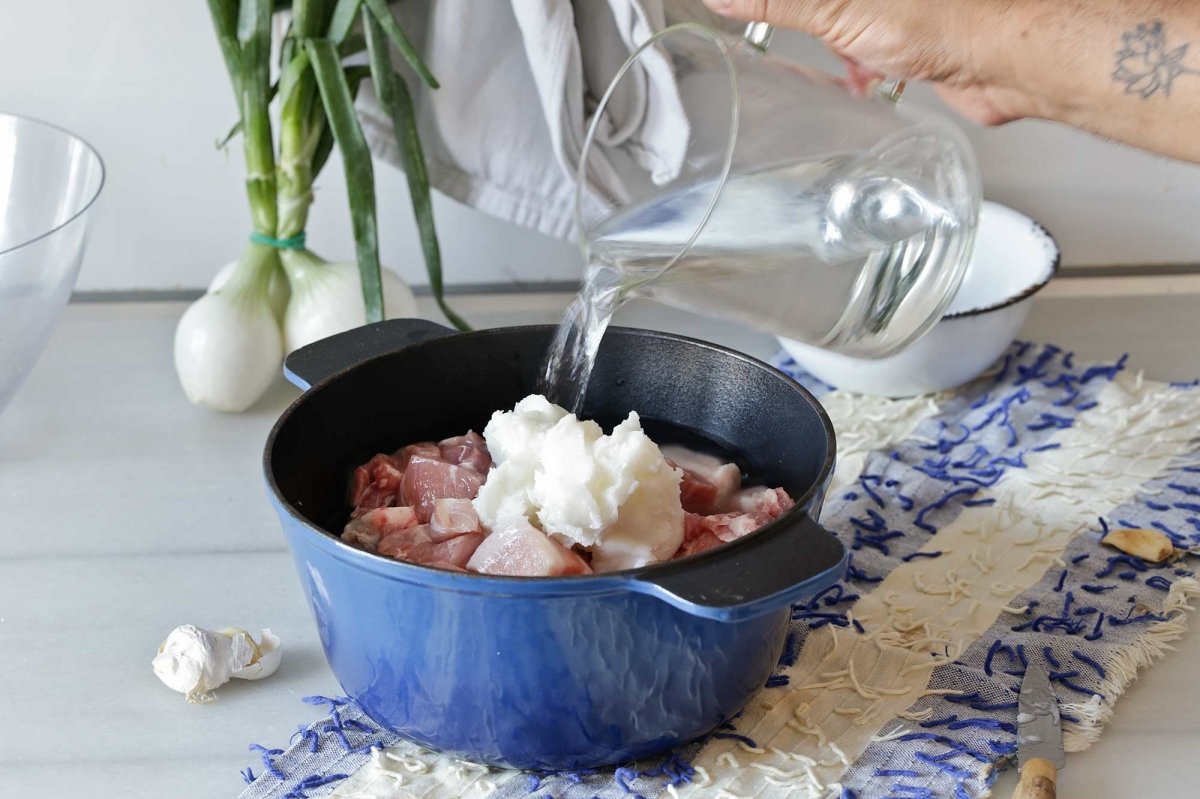 STEP 2
Bring to a boil, then cover while stirring with a wooden spoon. For around 45 minutes, cook the meat at medium-low heat until done.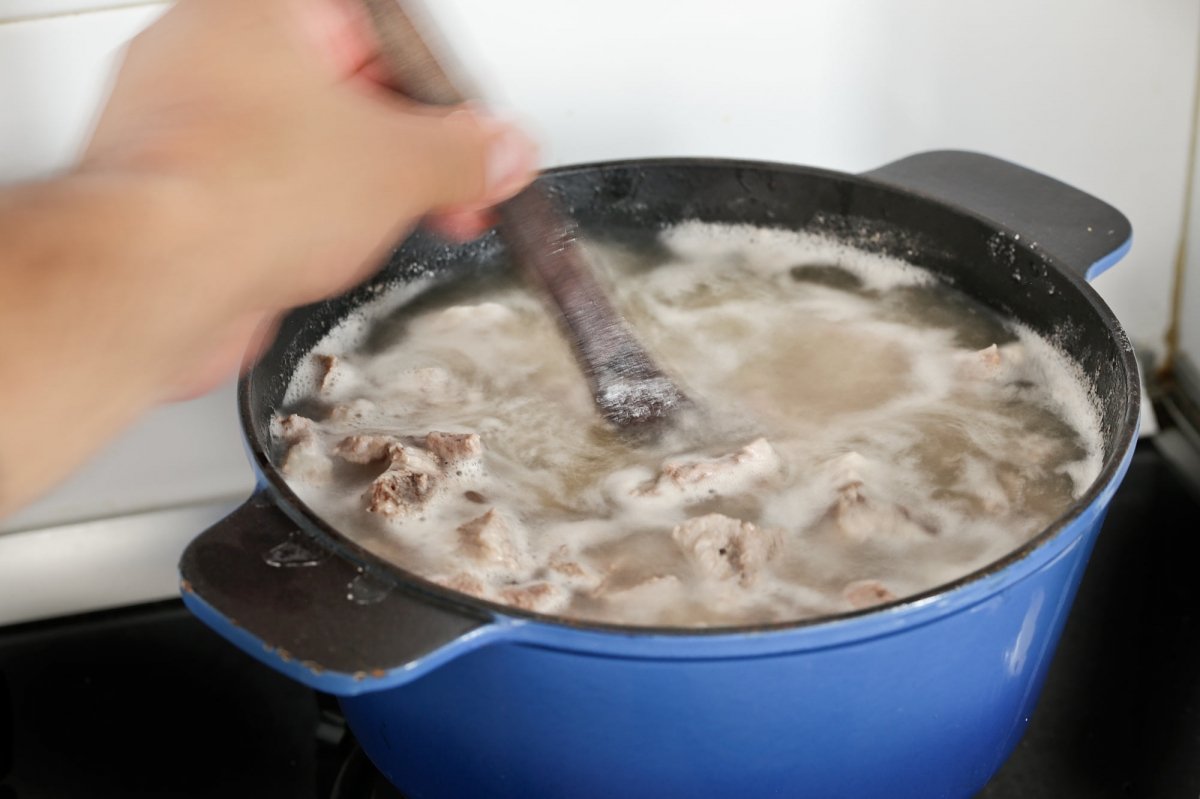 STEP 3
We uncover the pan, turn the heat up to its highest setting to evaporate the cooking broth, and then we continue to boil, continually stirring.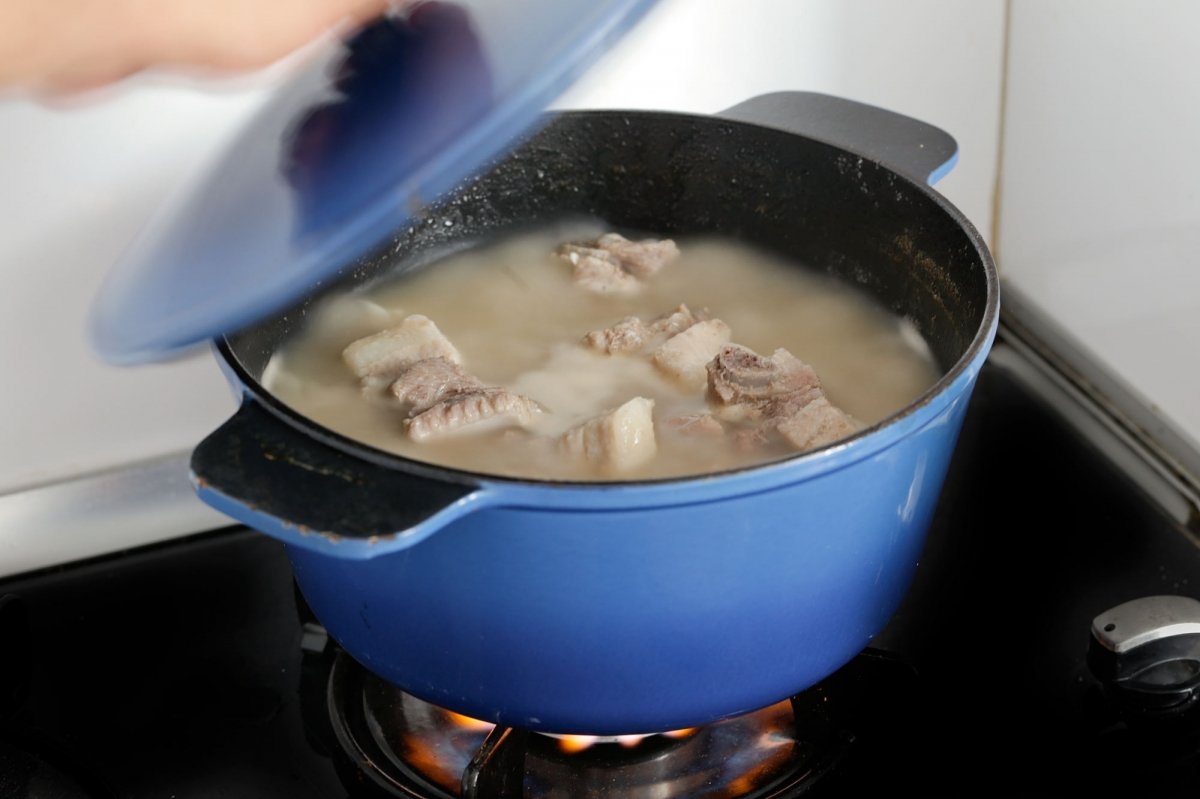 STEP 4
We start stirring the carnitas with a wooden spoon once the liquids have drained to ensure even cooking until they are golden brown.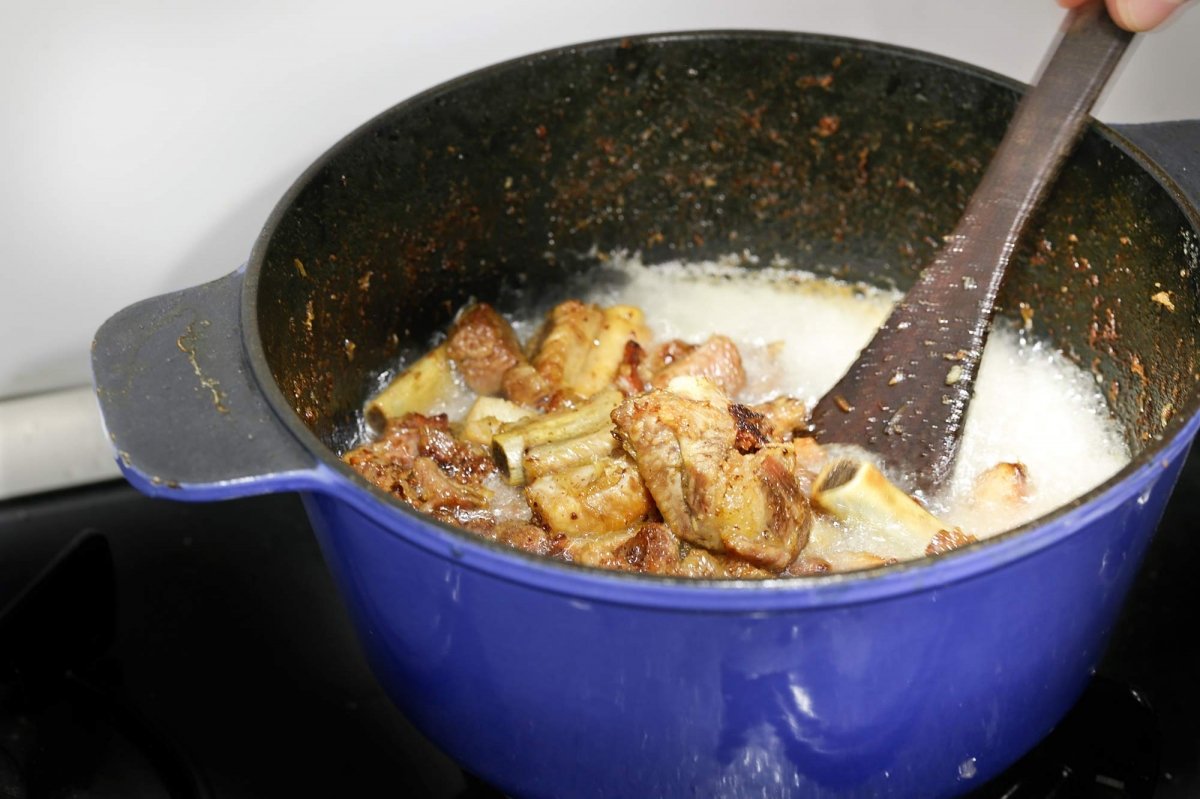 STEP 5
With a slotted spoon, remove the meat from the butter and serve it in a clay pot after turning off the heat. We've reserved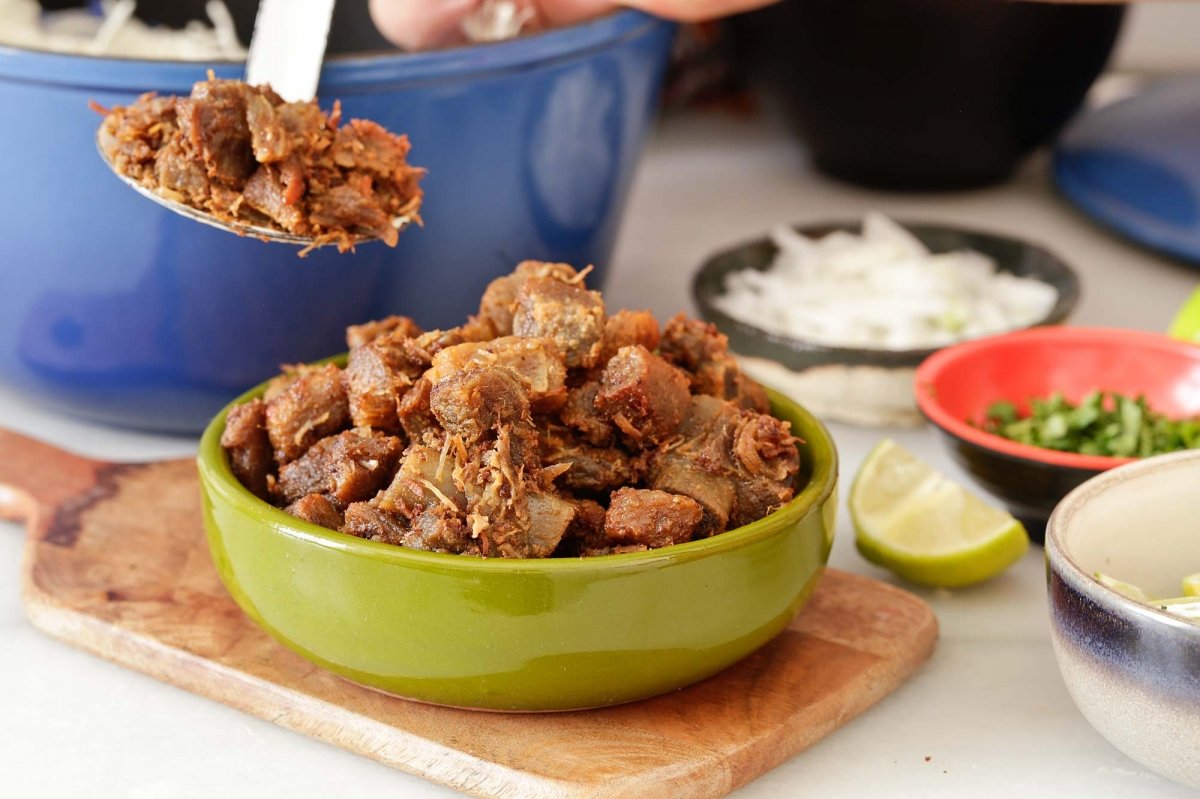 HOW TO PREPARE RED SAUCE
STEP 1
Grill the veggies after adding 250 g of Italian tomatoes, 40 g of spring onions, and 12 g of garlic cloves to a saucepan over high heat.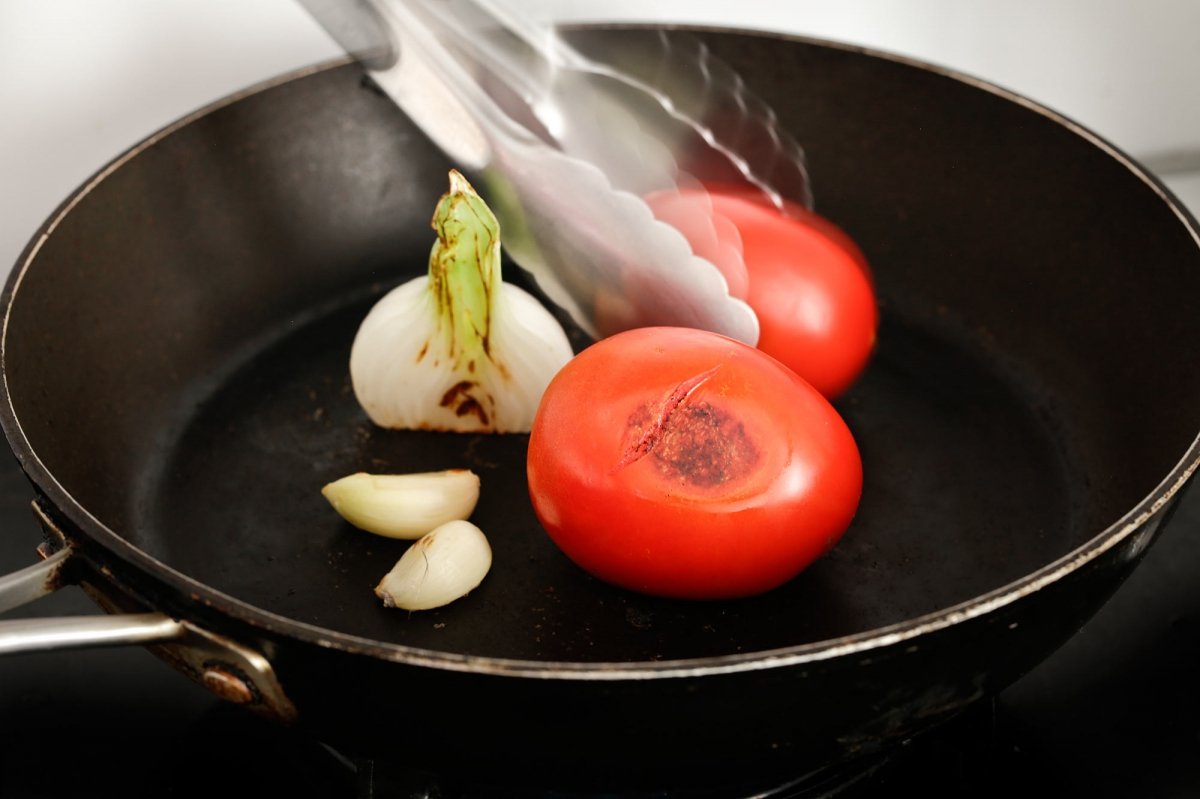 STEP 2
Ten tree peppers are added without the stems, and they are lightly toasted without being overcooked.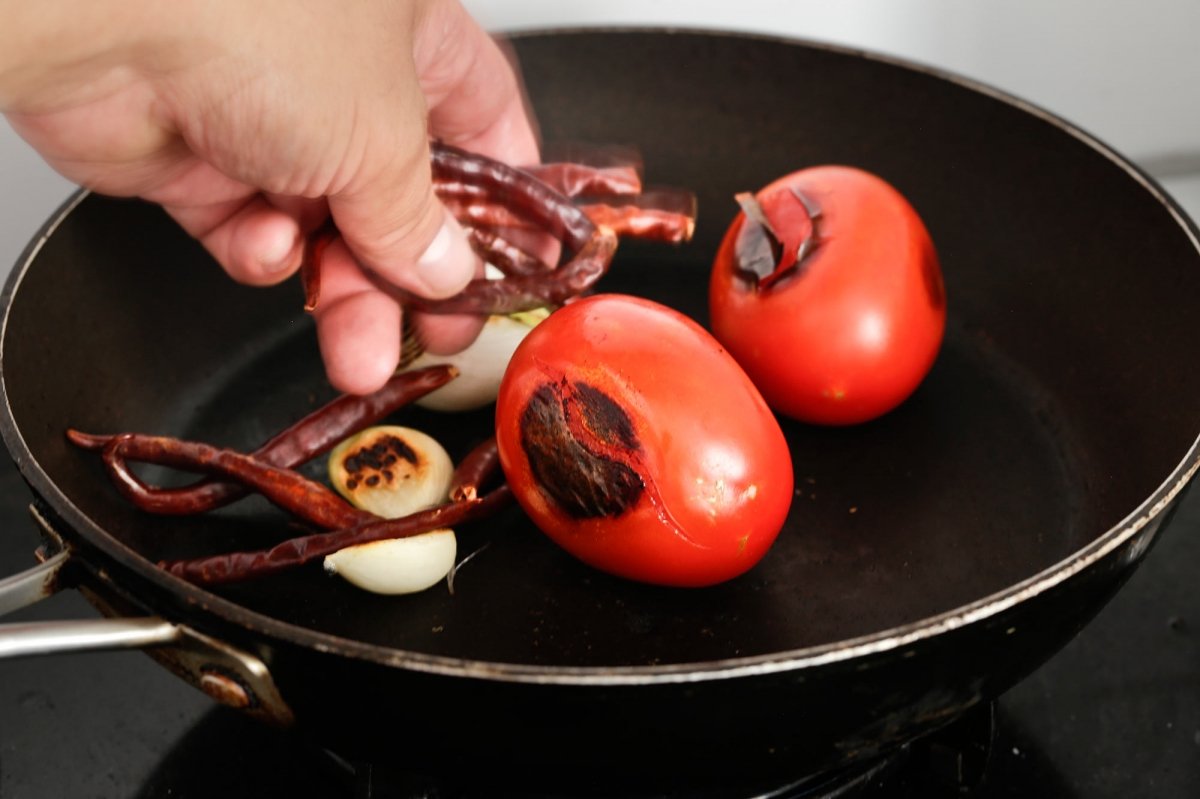 STEP 3
Take the mixture off the stove, chop a little, and then blend it all together.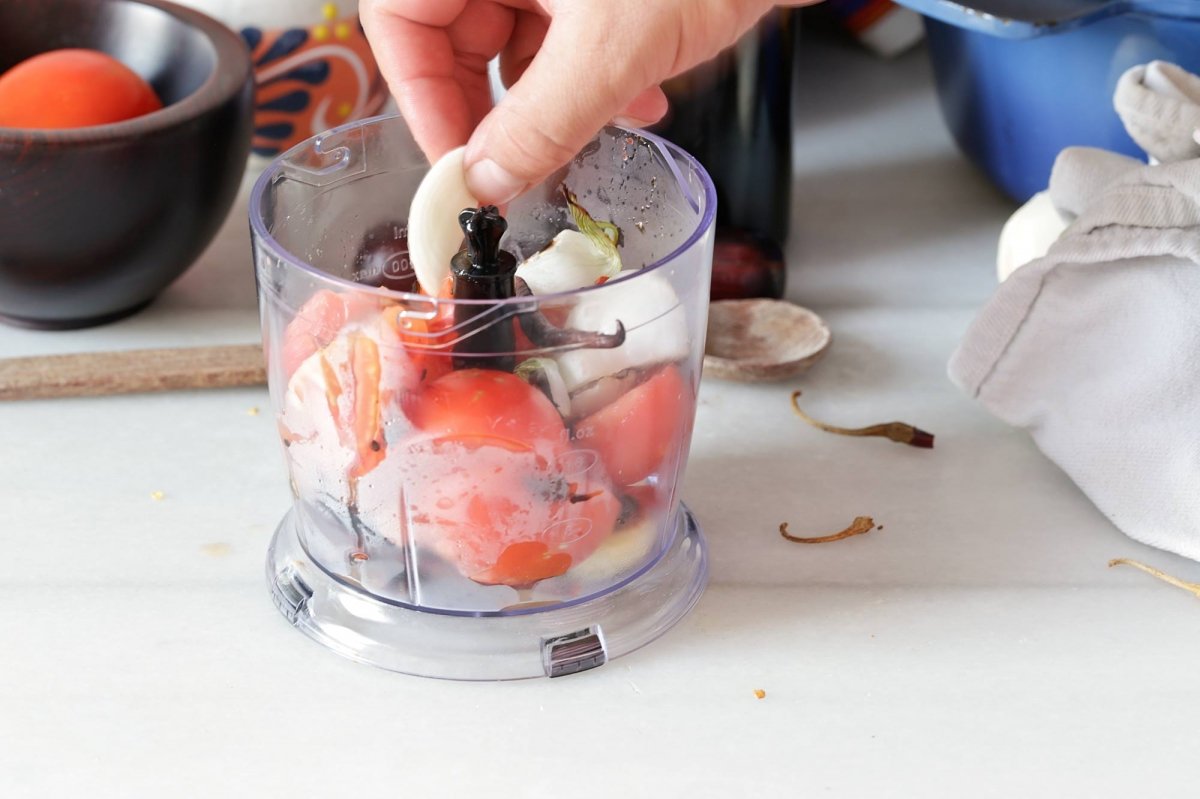 STEP 4
Add a drizzle of lime juice, a drizzle of olive oil, a teaspoon of sugar, and salt to taste.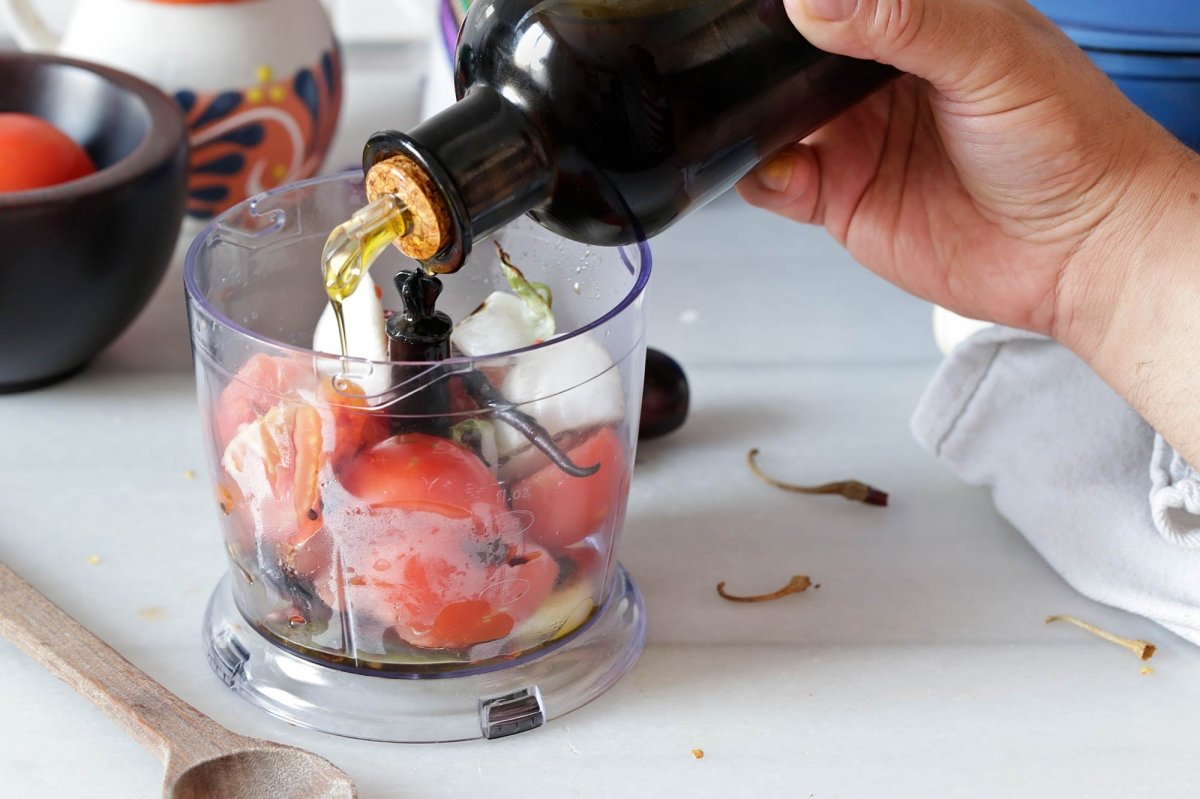 STEP 5
Blend until a sauce forms. We can add a little extra oil, pig broth, or beef broth to make it lighter. To make it finer, you can simmer it for a little while longer on a very low heat and then pass it through a sieve.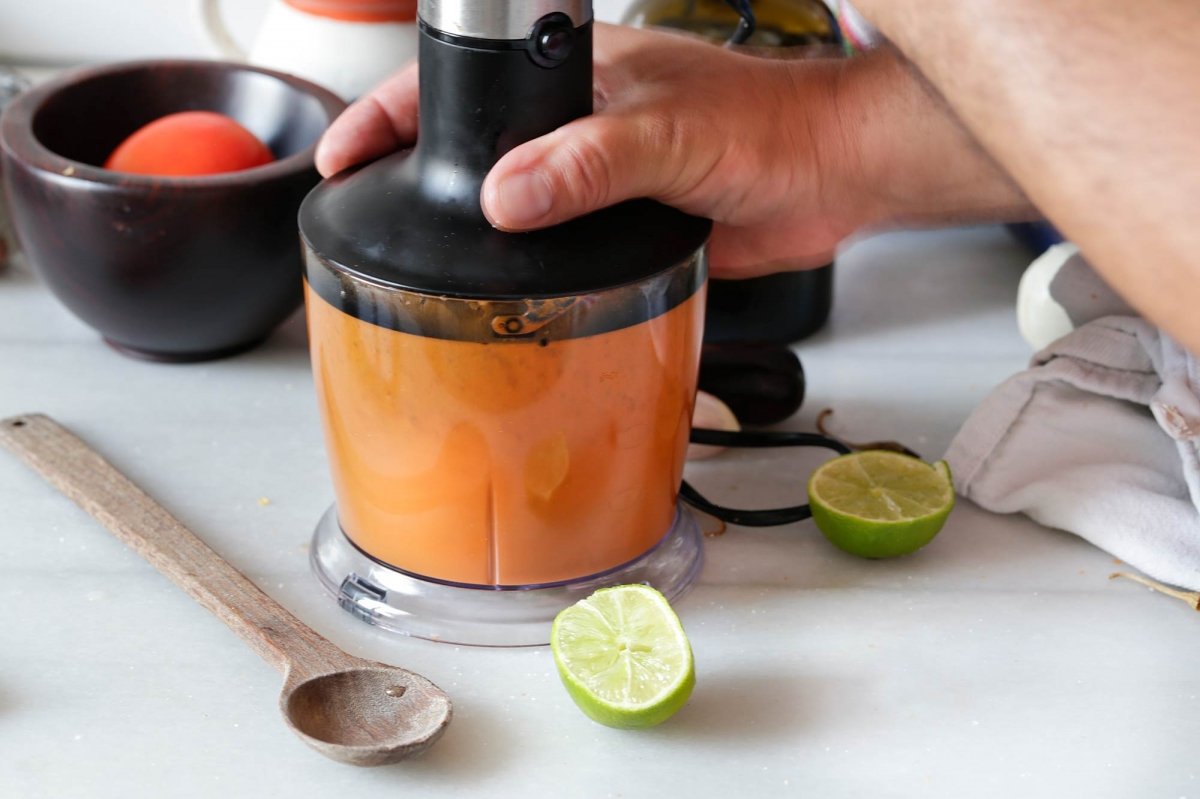 STEP 6
Until we are ready to serve the carnitas, we store the sauce in a jar.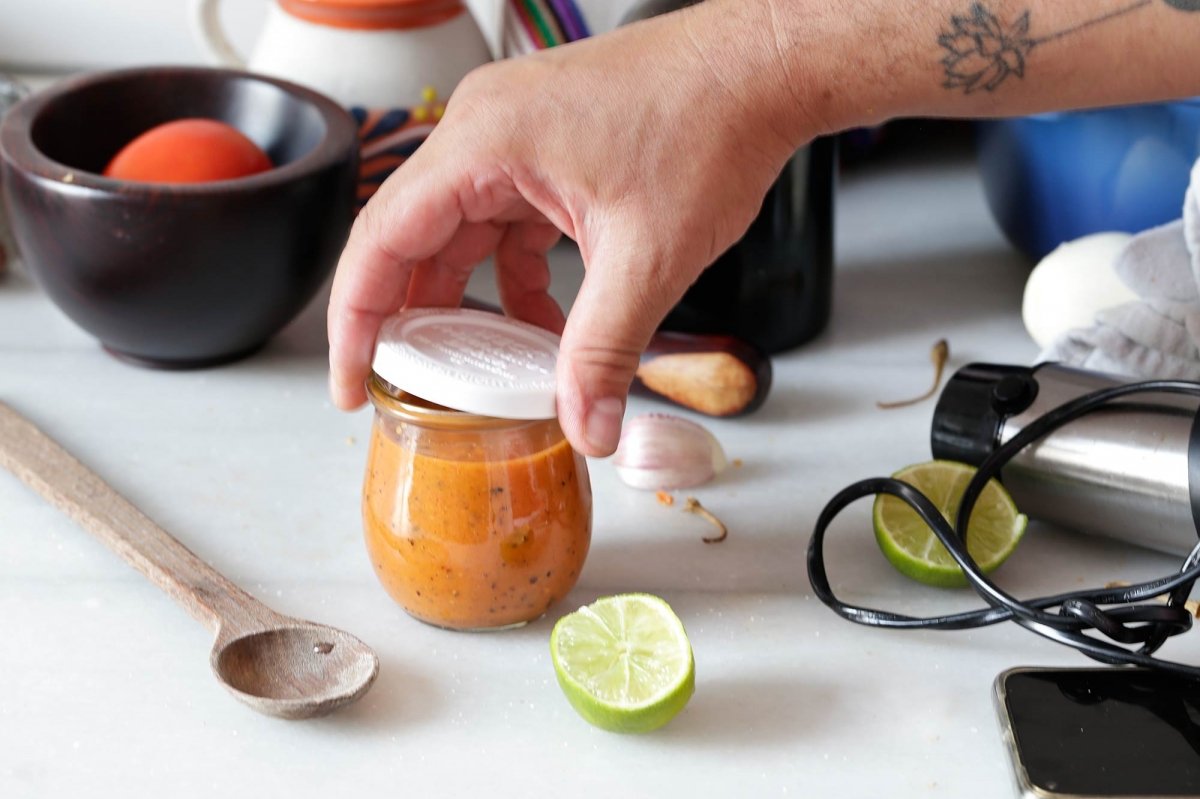 HOW TO SERVE CARNITAS
STEP 1
A few fresh coriander leaves should be chopped, 1 spring onion should be diced into small pieces, and 4 limes should be sliced into quarters. Serve it with the red sauce in separate dishes.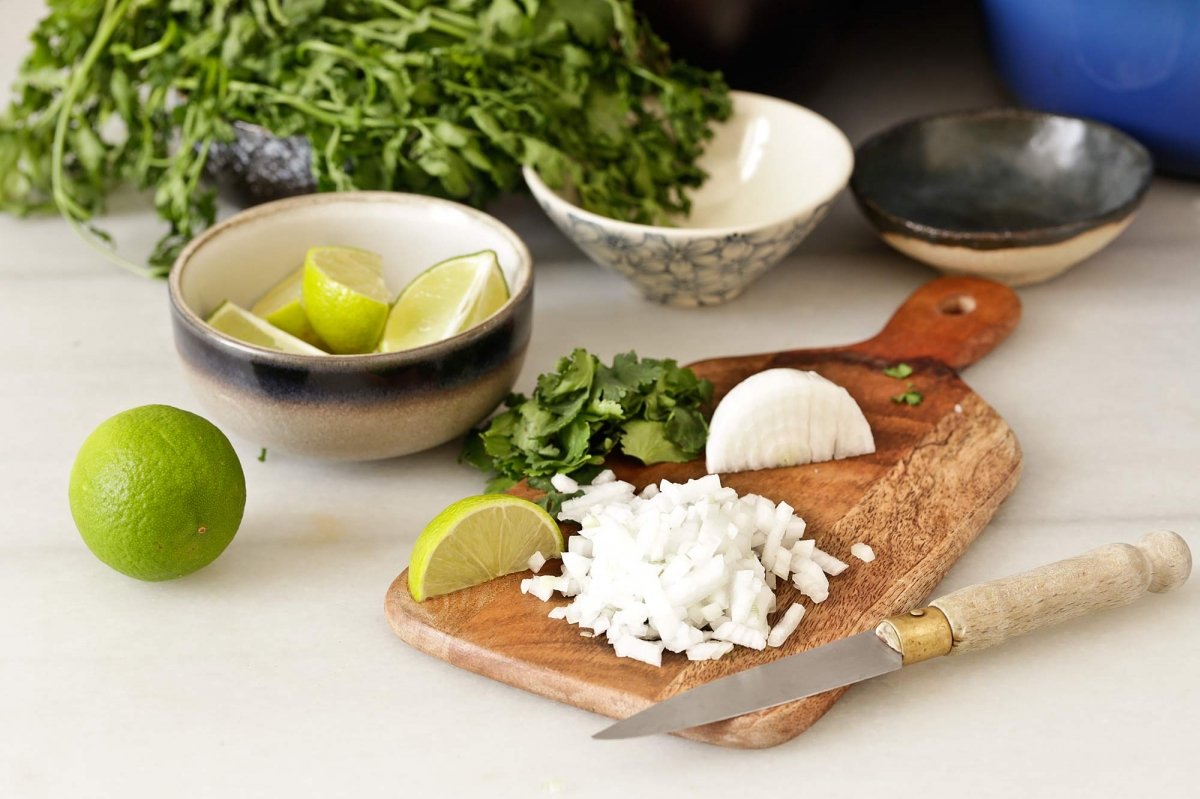 STEP 2
We garnish the carnitas casserole with a little chopped fresh cilantro and lime wedges and serve the chopped onion, cilantro, red sauce, and 16 warm corn tortillas so everyone can make the tacos to their liking.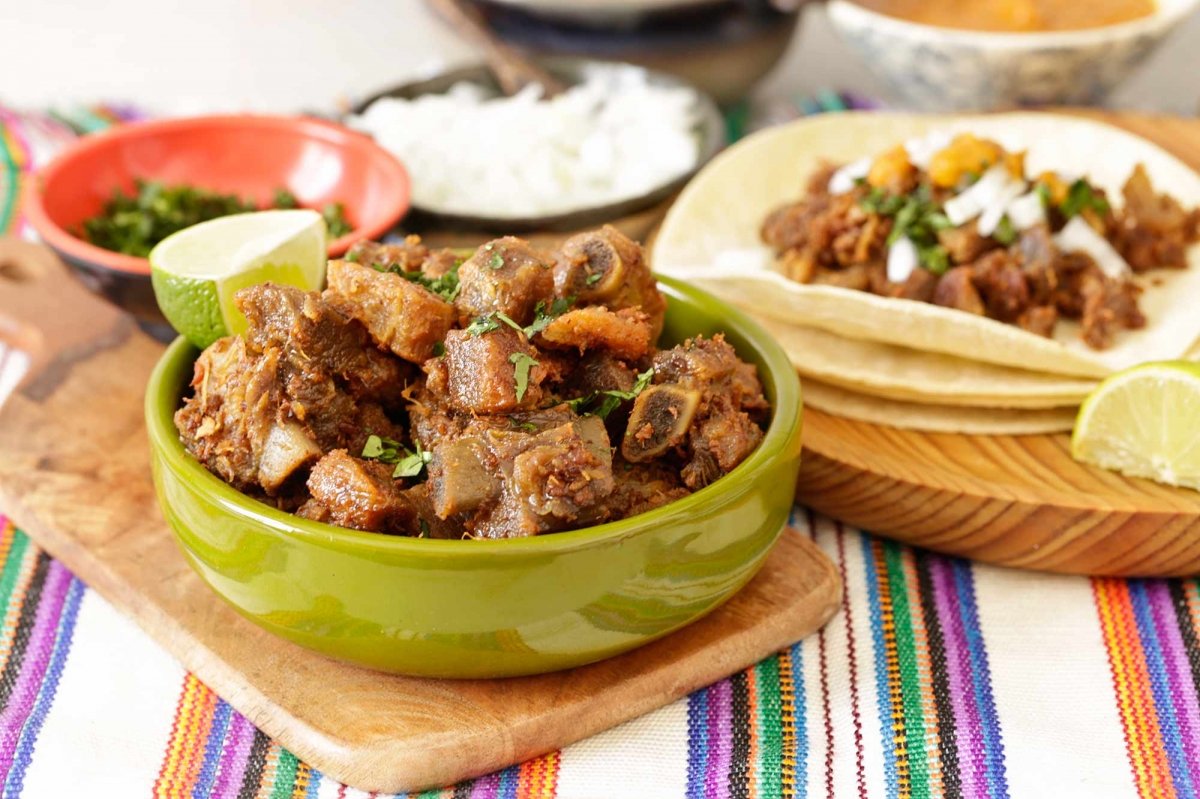 ALSO READ:
HAM CROQUETTES CUBAN