Easy creamy bacon pasta is one of those recipes that is made in less than 20 minutes because, while the macaroni is cooking, we are going to make the bacon and cream sauce.
To cook the macaroni, we will take into account the cooking time indicated by the manufacturer on the packaging. And for the sauce, we are going to use liquid cream for cooking, which has a fat percentage of around 15%.
INGREDIENTS
160g macaroni
Sal
2 cloves garlic
100g onion
100g sliced ​​bacon
25g olive oil
200 ml liquid cream for cooking
ground black pepper
Grated cheese to serve (optional)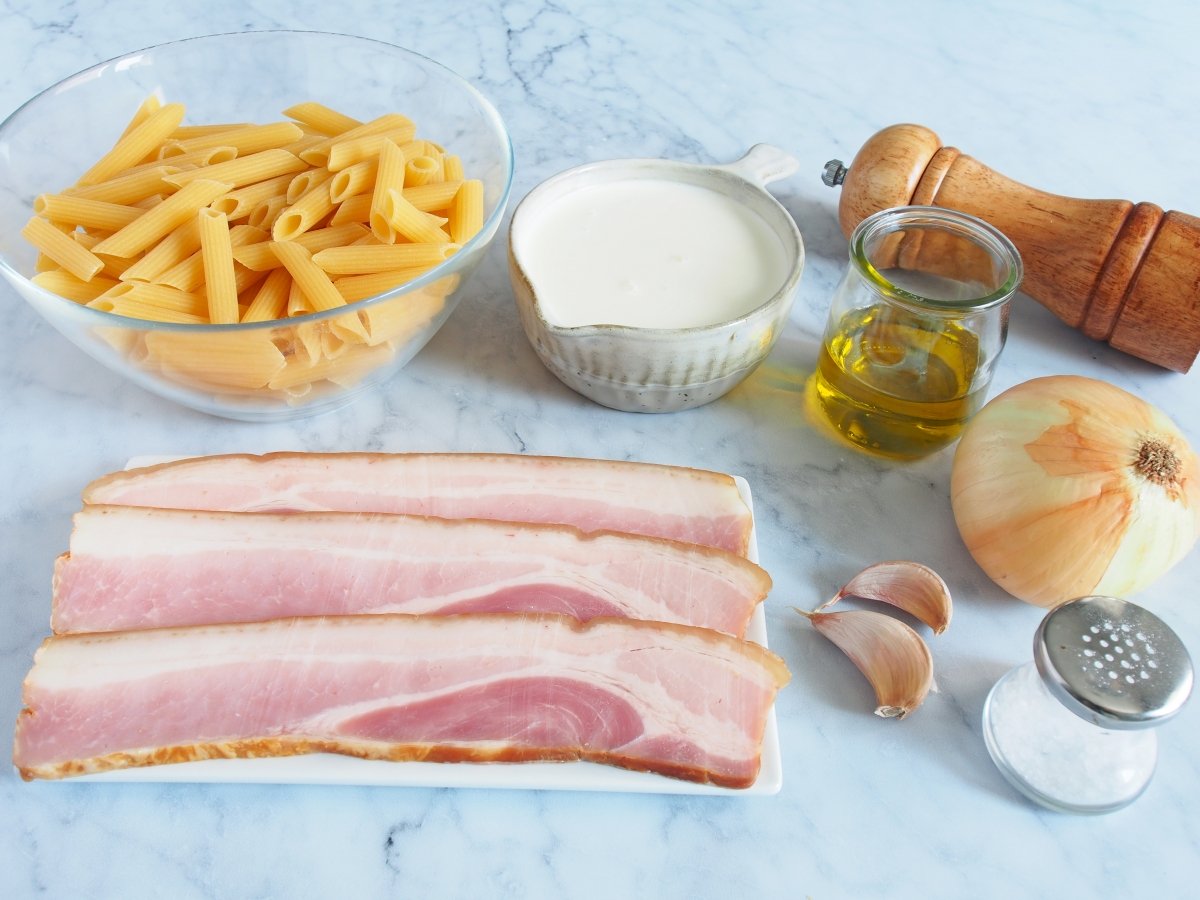 HOW TO MAKE EASY CREAMY BACON PASTA
STEP 1
The first step in preparing the bacon and cream macaroni is to cook 160 g of macaroni. To do so, prepare a saucepan of water over high heat, and, once the water begins to boil, add a pinch of salt and the macaroni.
Allow the macaroni to cook for the time specified on the package, which in this case was 11 minutes, over medium heat.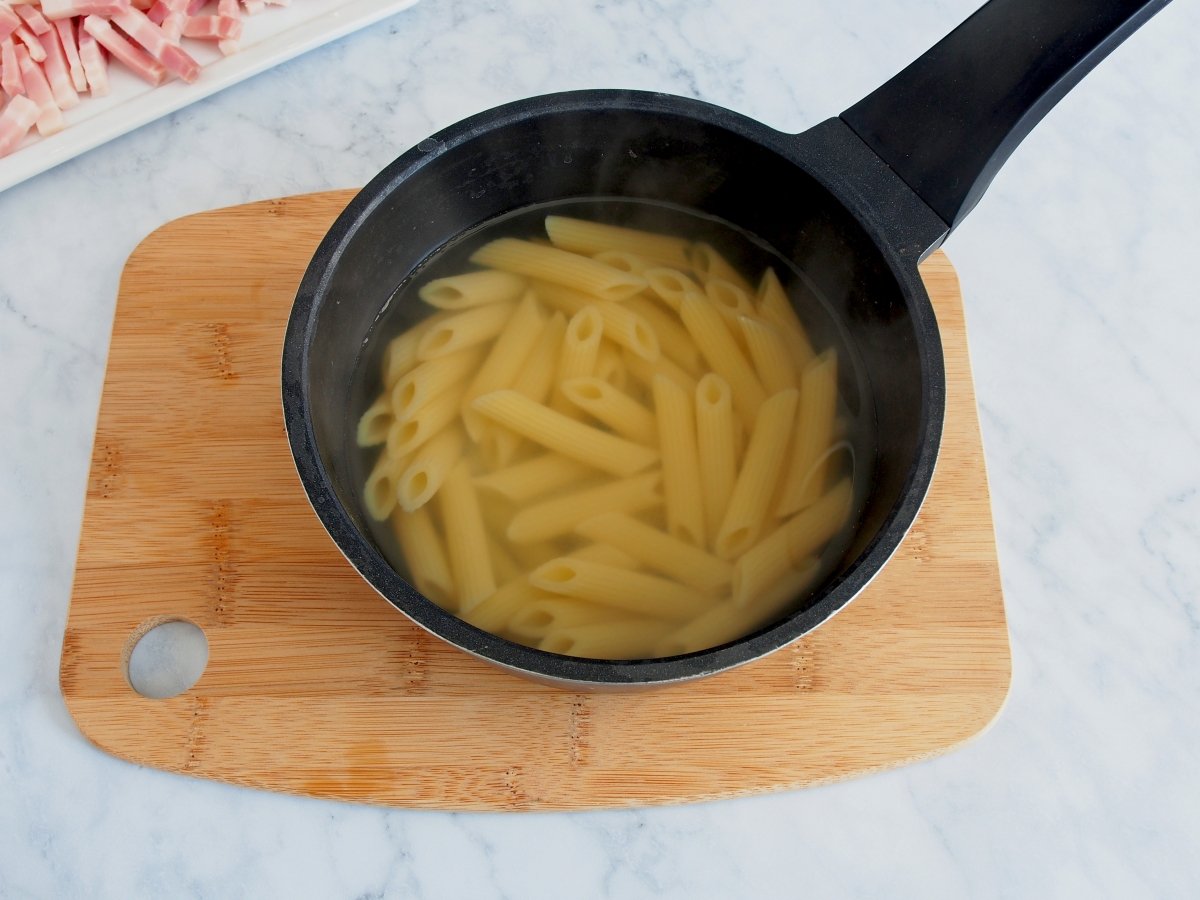 STEP 2
We'll make the bacon and cream sauce while the macaroni is cooking. To begin, finely chop 2 cloves of garlic and 100 g of onion, as well as cut 100 g of bacon into slices, then into thin strips of the same size.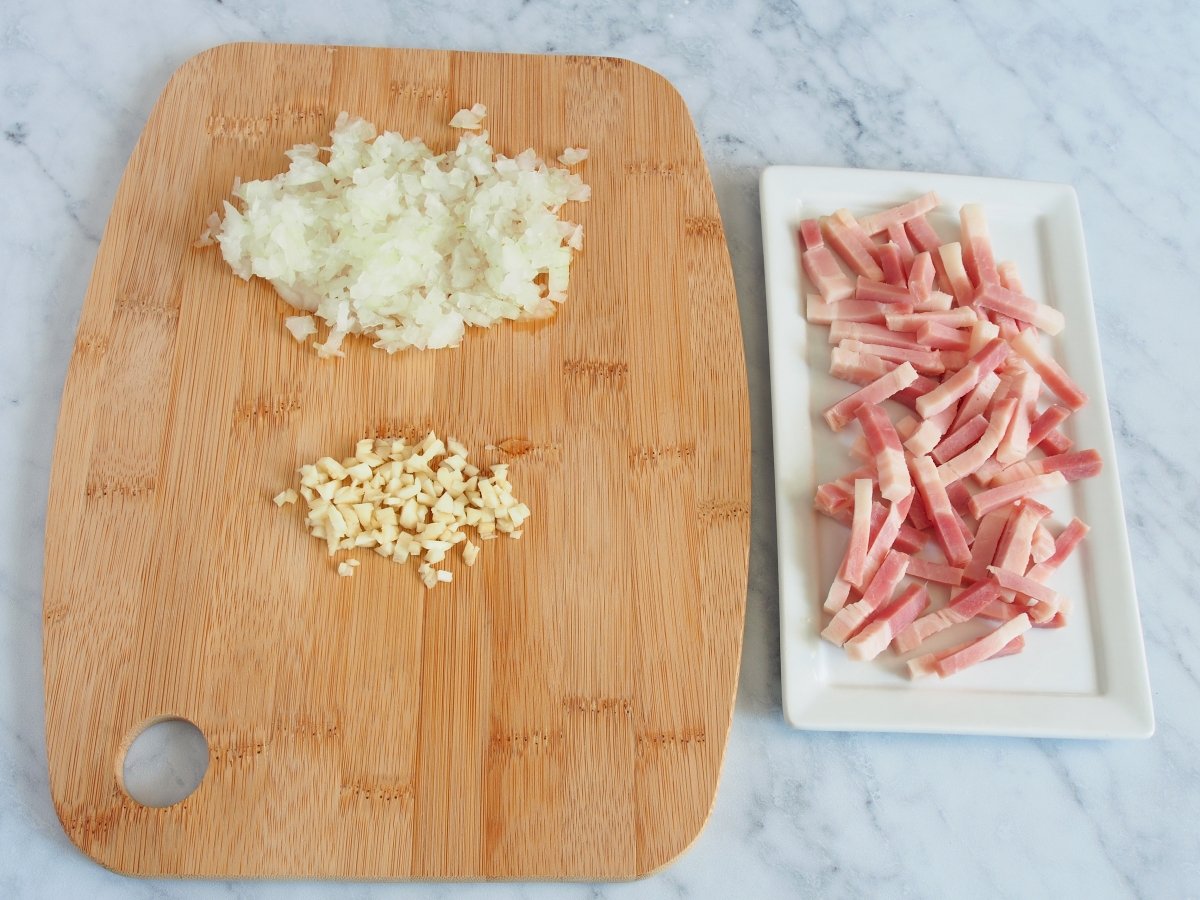 STEP 3
Then, heat 25 g of olive oil in a saucepan over medium heat. Add the minced garlic to the heated oil and sauté for 1 minute. Cook for 5 minutes over medium heat with the onion and a pinch of salt.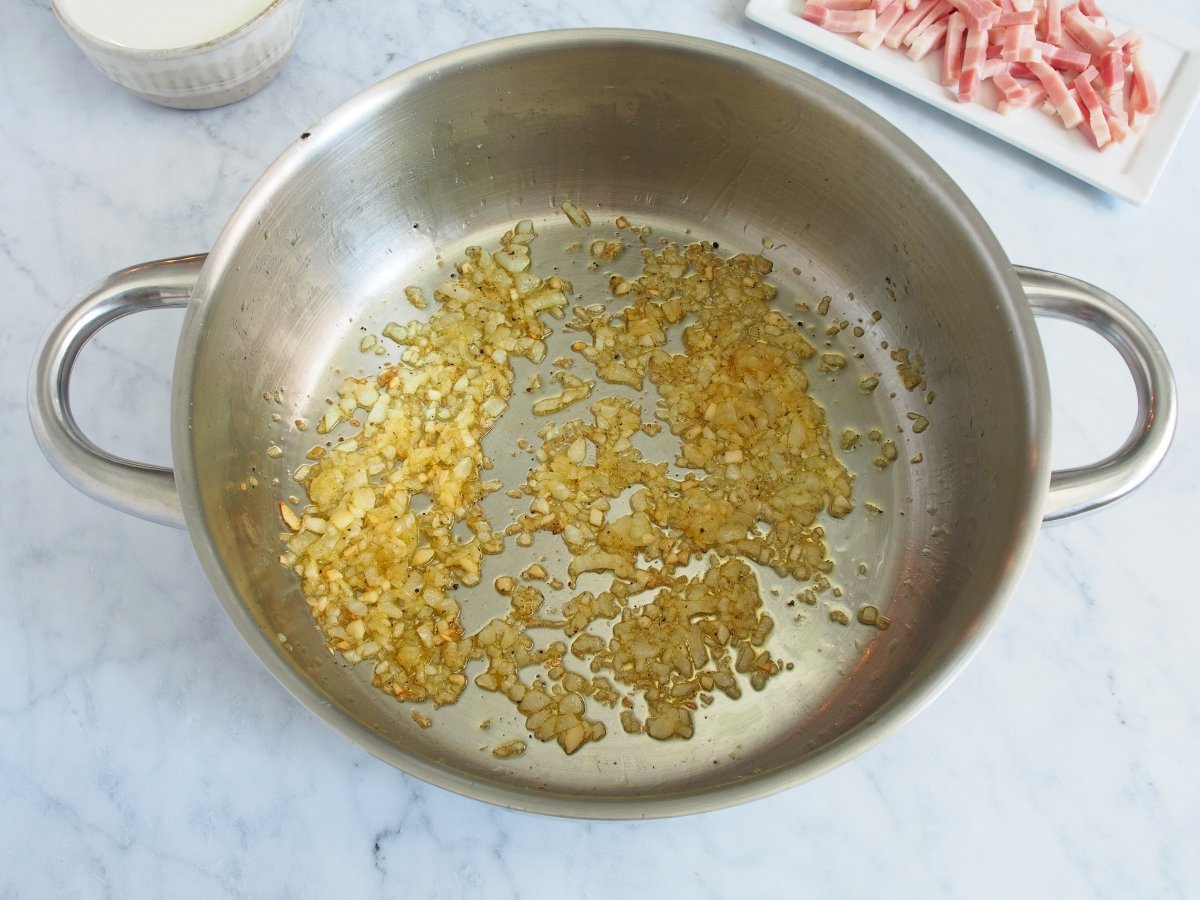 STEP 4
Now add the bacon slices, mix them with the fried onion, and heat for 2 minutes, or until golden brown.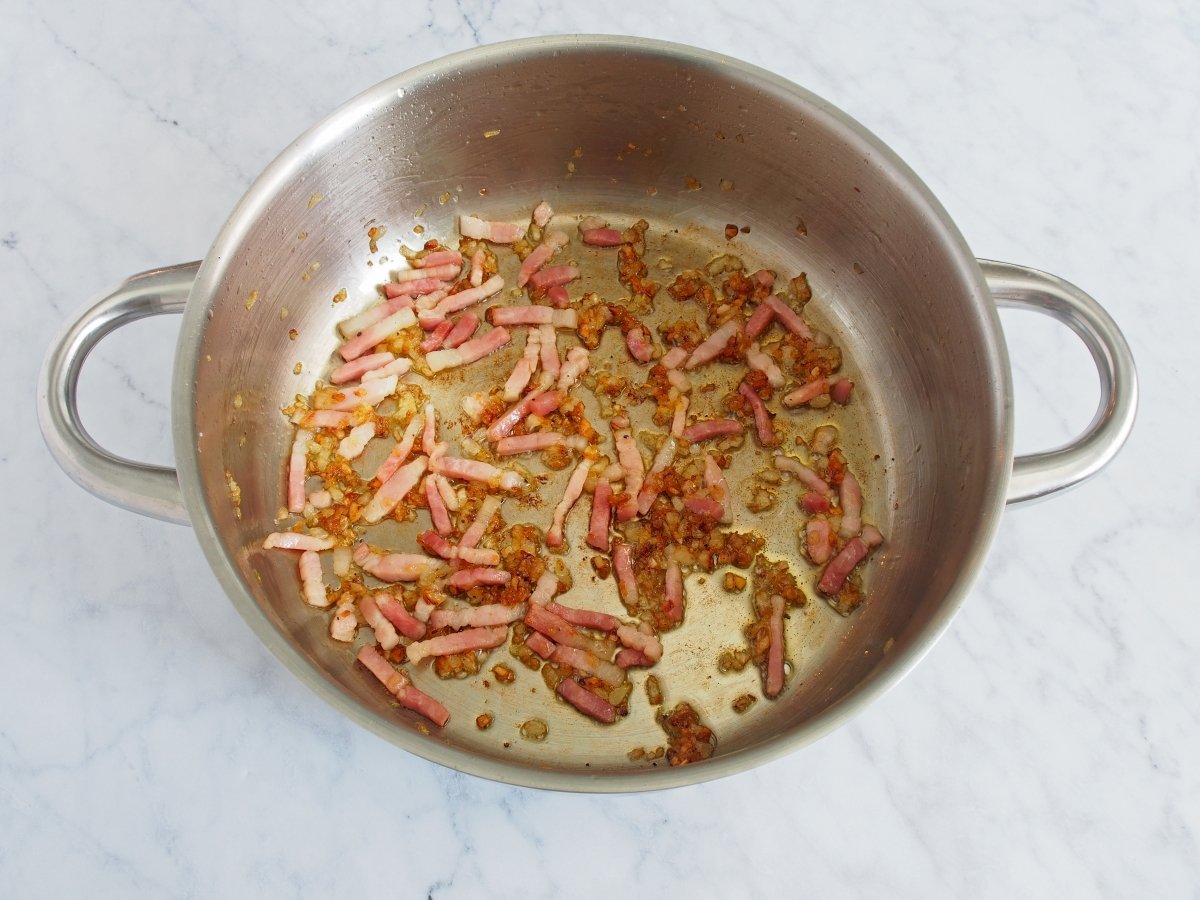 STEP 5
Then we add 200 ml of cooking cream and season with ground black pepper to taste. Cook for another 5 minutes over medium heat, stirring constantly.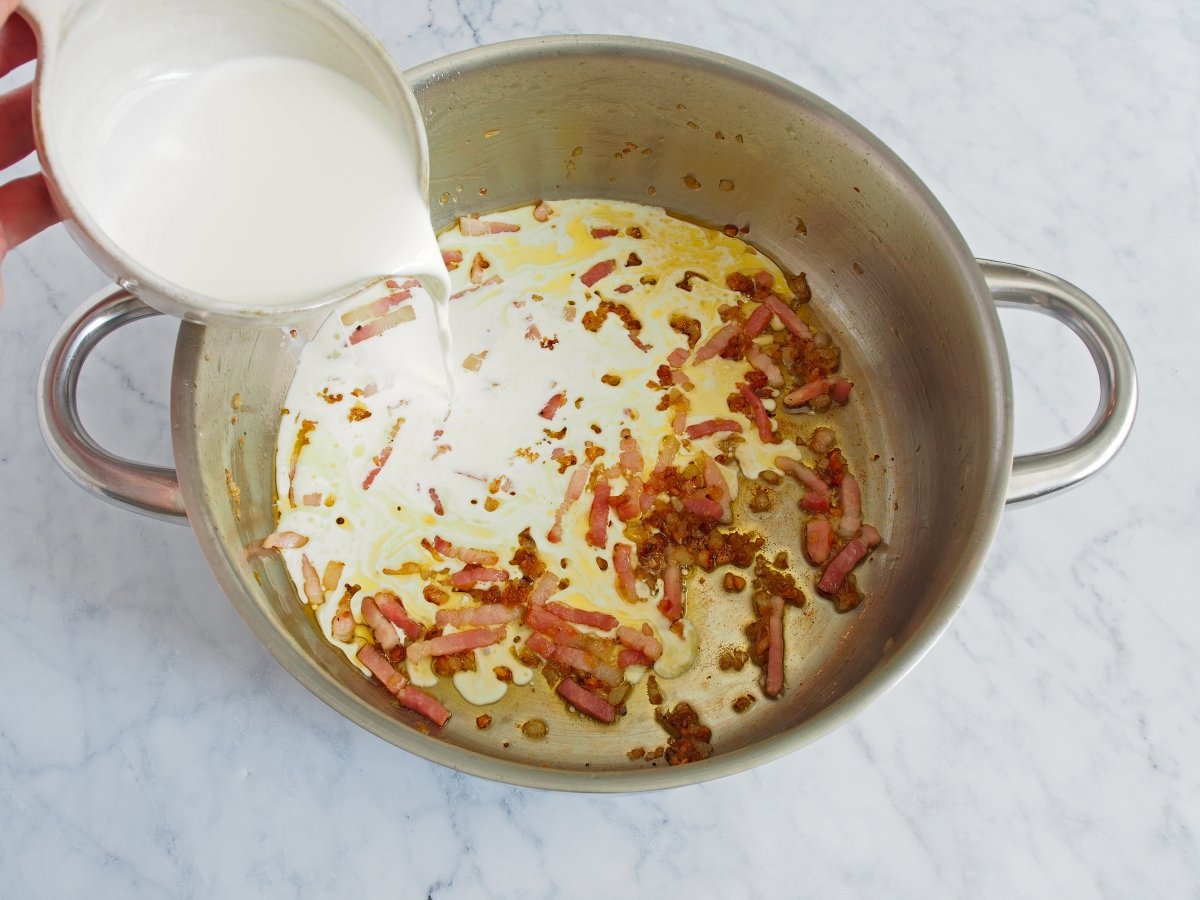 STEP 6
We will have already prepared the bacon and cream sauce as well as the cooked macaroni at this stage. We just need to add the pasta and sauce to the dish.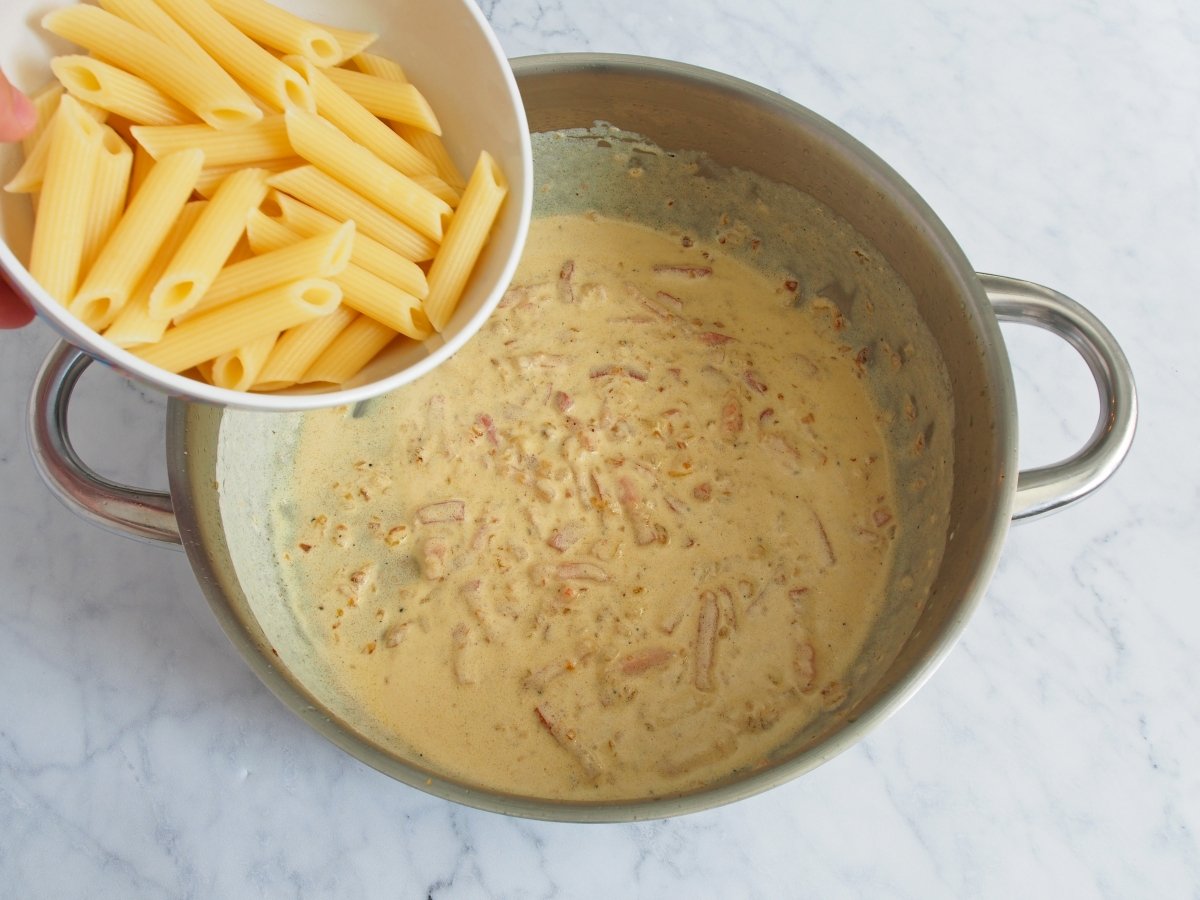 STEP 7
Mix thoroughly until the macaroni is completely saturated with the sauce.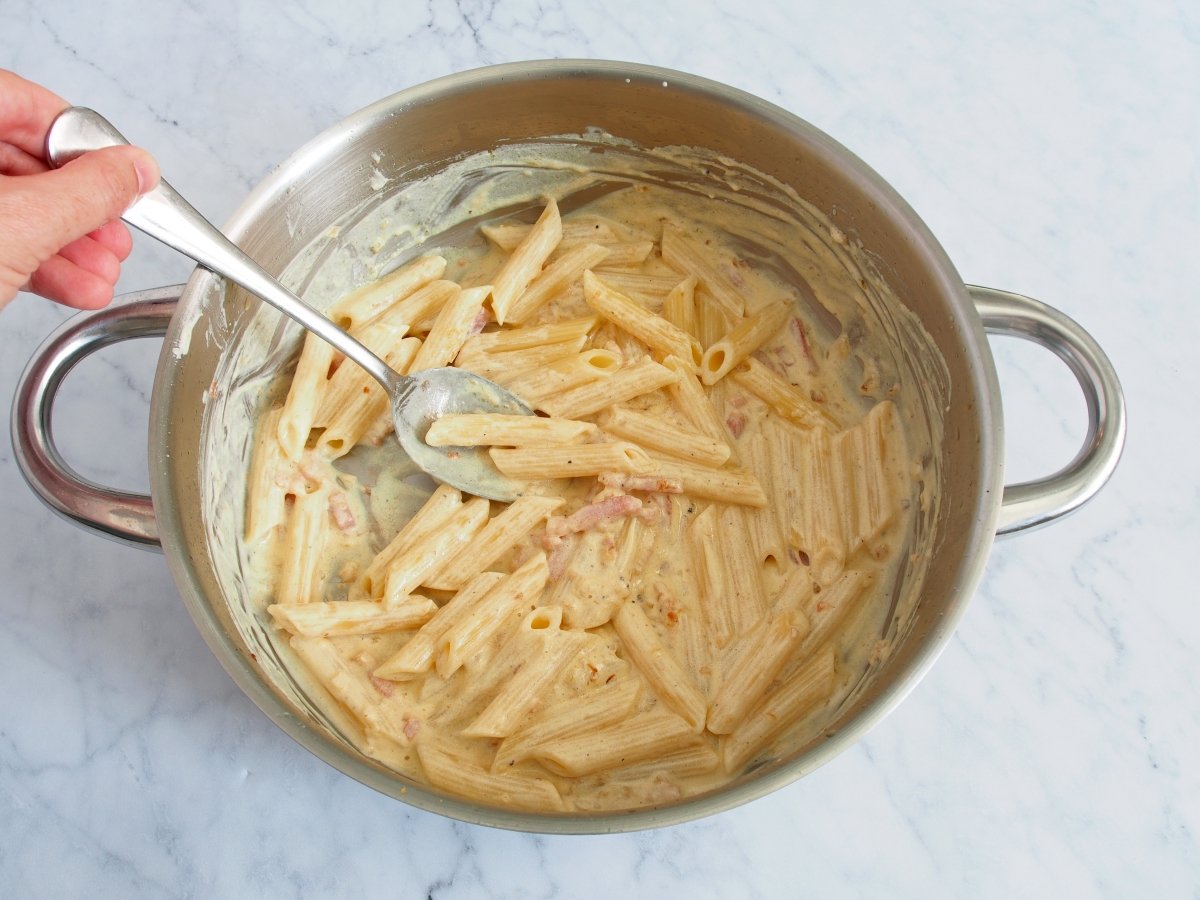 STEP 8
Serve 
the 
macaroni 
with 
bacon 
and 
cream, 
with 
a 
sprinkle 
of 
black pepper on
top. 
As 
is 
customary 
with 
pasta 
meals, 
you 
can 
bring 
some 
grated 
cheese 
to 
the 
table 
to 
accompany 
this 
dish.