The best thing about this easy homemade mango jam recipe is that we can enjoy it anytime. For this homemade mango jam, we will use very ripe mangoes, so we will obtain a perfect result with all the flavor of this very special fruit, with a sweet and sour touch. This jam is excellent for serving for breakfast, as a topping for cakes like mango pies, or as a snack on toast.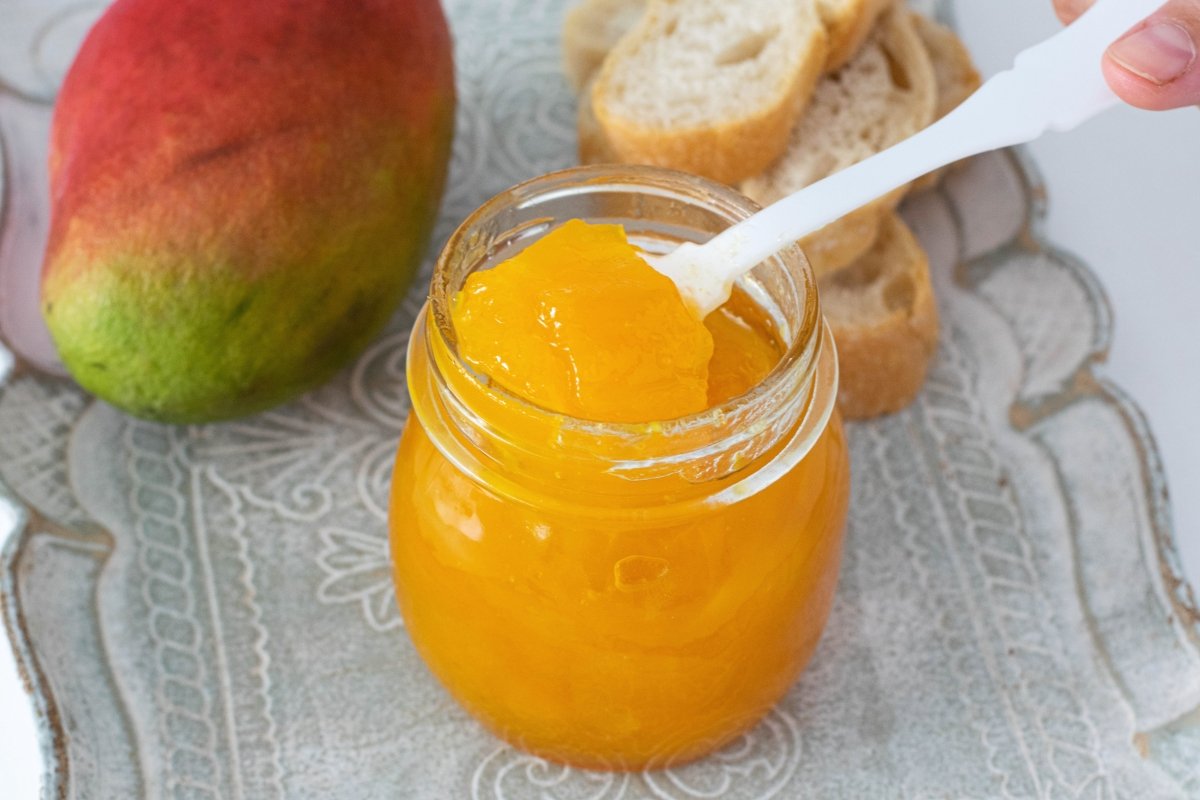 INGREDIENTS
300g of chopped mango.
150g white sugar
1 tablespoon lemon juice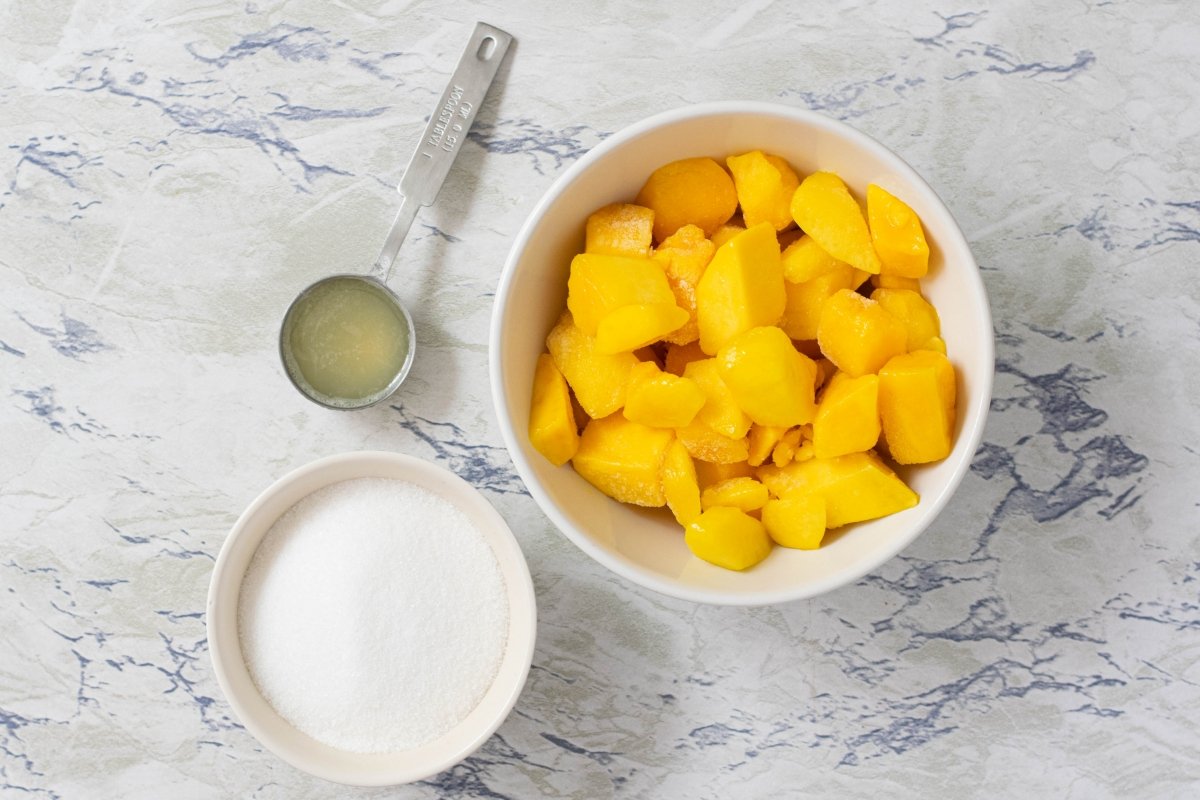 HOW TO MAKE EASY HOMEMADE MANGO JAM RECIPE
STEP 1
Finally, season with salt and ground black pepper to taste and thoroughly combine everything. We've already prepared our vegetable couscous.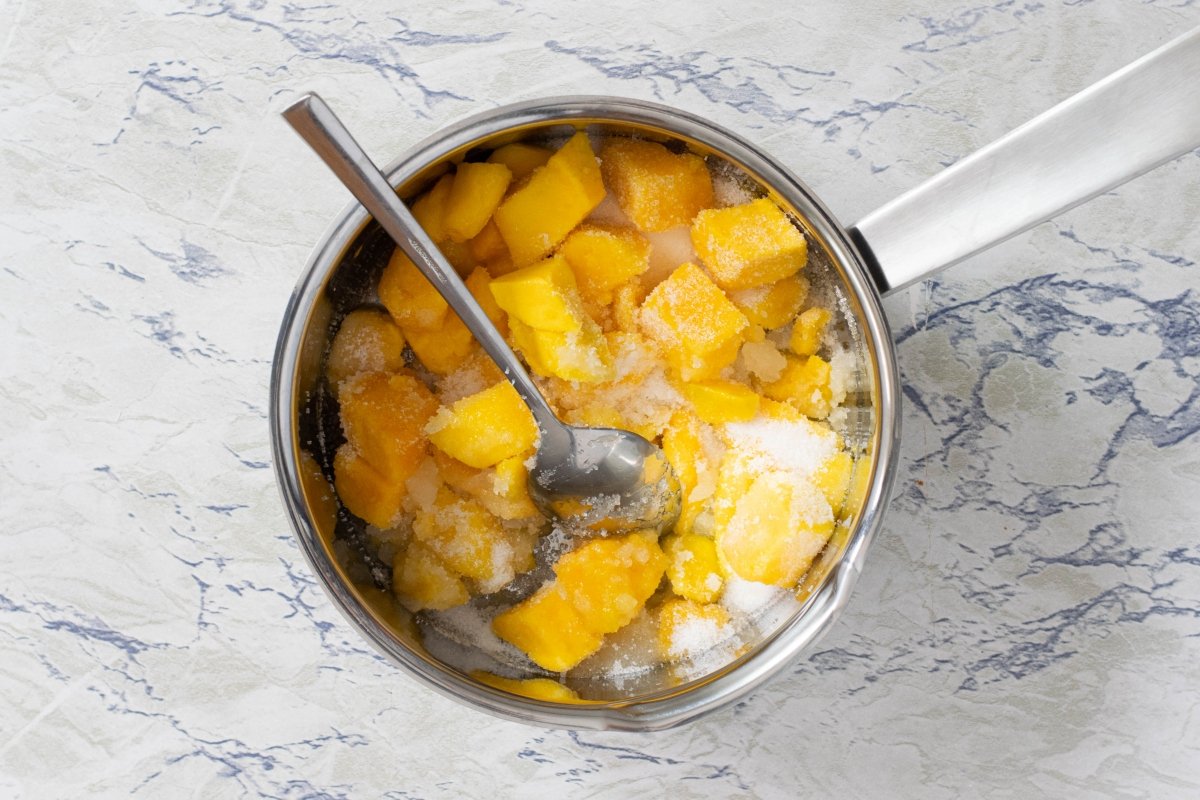 STEP 2
Heat the mango mixture in a saucepan over medium heat until it begins to boil.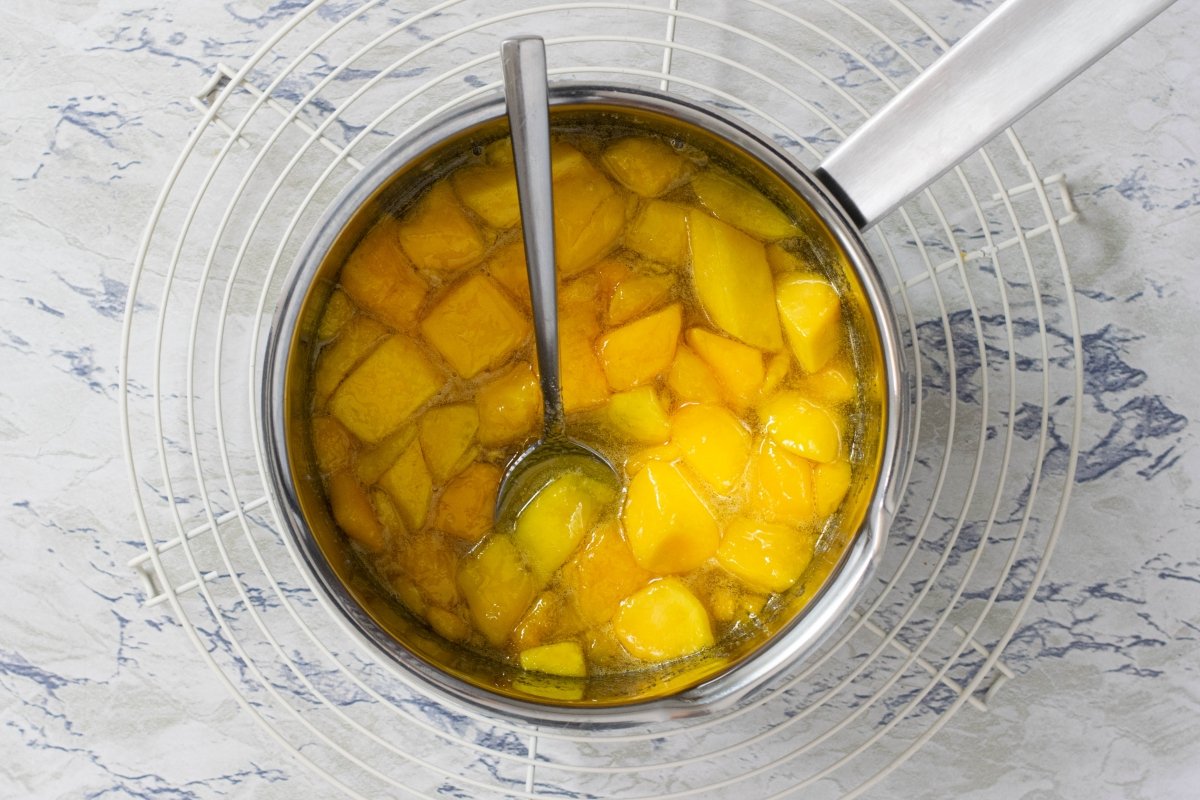 STEP 3
Reduce the heat to low and simmer the mixture for about 20 minutes, stirring constantly to prevent it from sticking to the bottom. When we're finished, we can either leave the fragments or shred them to our desire.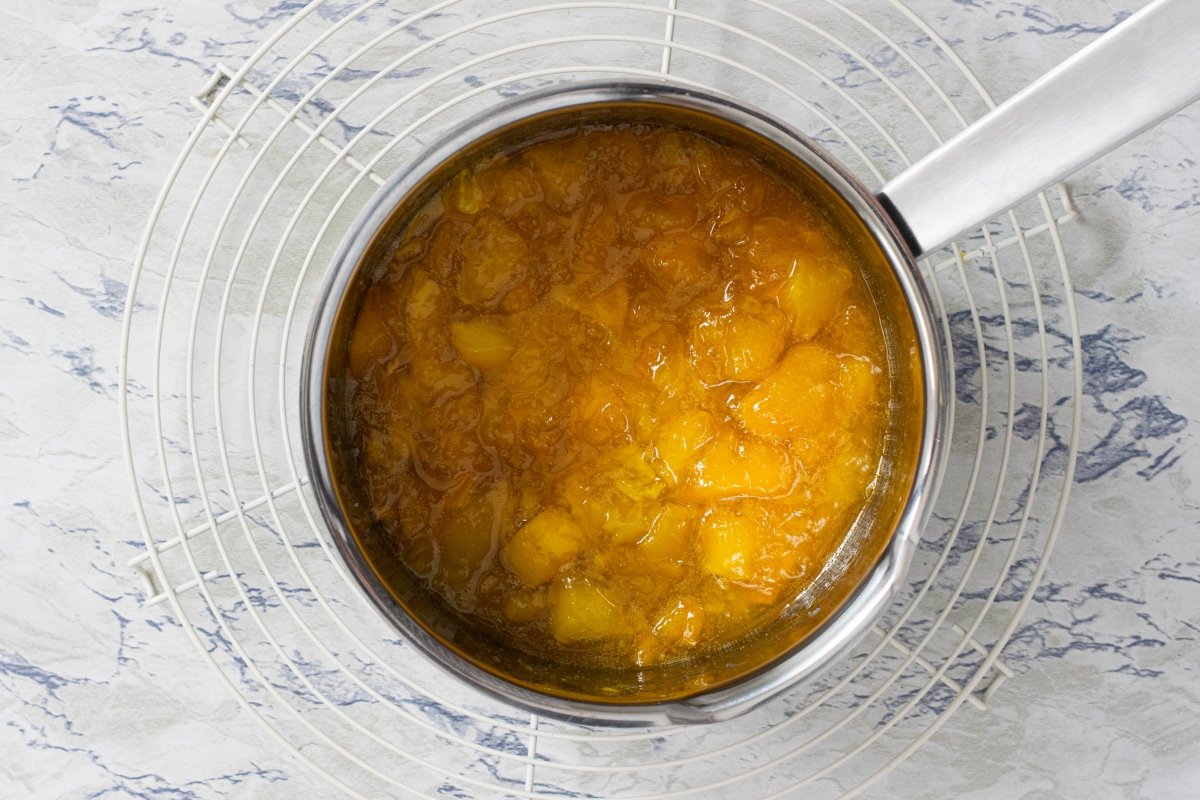 STEP 4
Transfer the jam to a jar and set aside to cool completely before serving.