An easy marinade for tuna steaks is a famous recipe of all time. There are several species of tuna throughout the world whose flesh is characterized by its delicate flavor and juicy texture without much elaboration.
In today's recipe, we are going to use a few yellow-fin tuna loins. We will marinate the tuna before cooking it on the grill in a marinade based on soy sauce to enhance its flavor.
To appreciate the juiciness of its meat, it is necessary to not overcook the piece of tuna; simply mark it in the pan from front to back to seal its flesh and concentrate all its juices.
Dare to prepare this delicious soy-marinated tuna recipe, which can freshen up your mood.
INGREDIENTS
400g yellowfin tuna loin (previously frozen and thawed)
100ml soy sauce
1 pinch of powdered ginger
1 pinch of coriander powder
1 pinch of powdered orange zest
1 tablespoon sesame seeds
1/2 tablespoon extra virgin olive oil
fresh parsley to garnish (optional)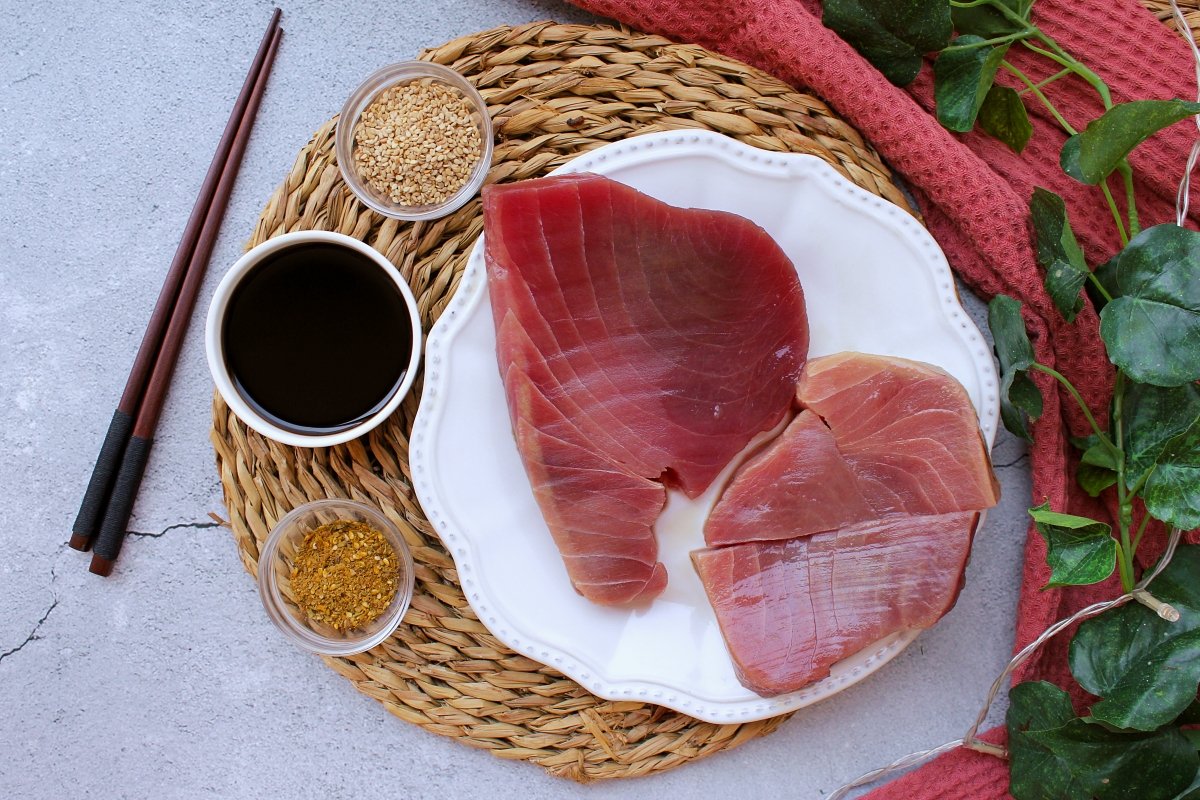 HOW TO MAKE AN EASY MARINADE FOR TUNA STEAKS
STEP 1
To make the marinade, combine 400 g yellowfin loin, 100 mL soy sauce, 1 pinch powdered ginger, 1 pinch powdered coriander, 1 pinch powdered orange peel, and 1/2 teaspoon sesame seed soup.
We seal the bag, properly mix the loins with the other ingredients, and place them in the refrigerator for at least 1 hour. If left to marinate any longer, nothing happens; the only difference is the intensity of the flavor.
The longer the tuna marinates, the more juice it absorbs and, as a result, the more flavor it has.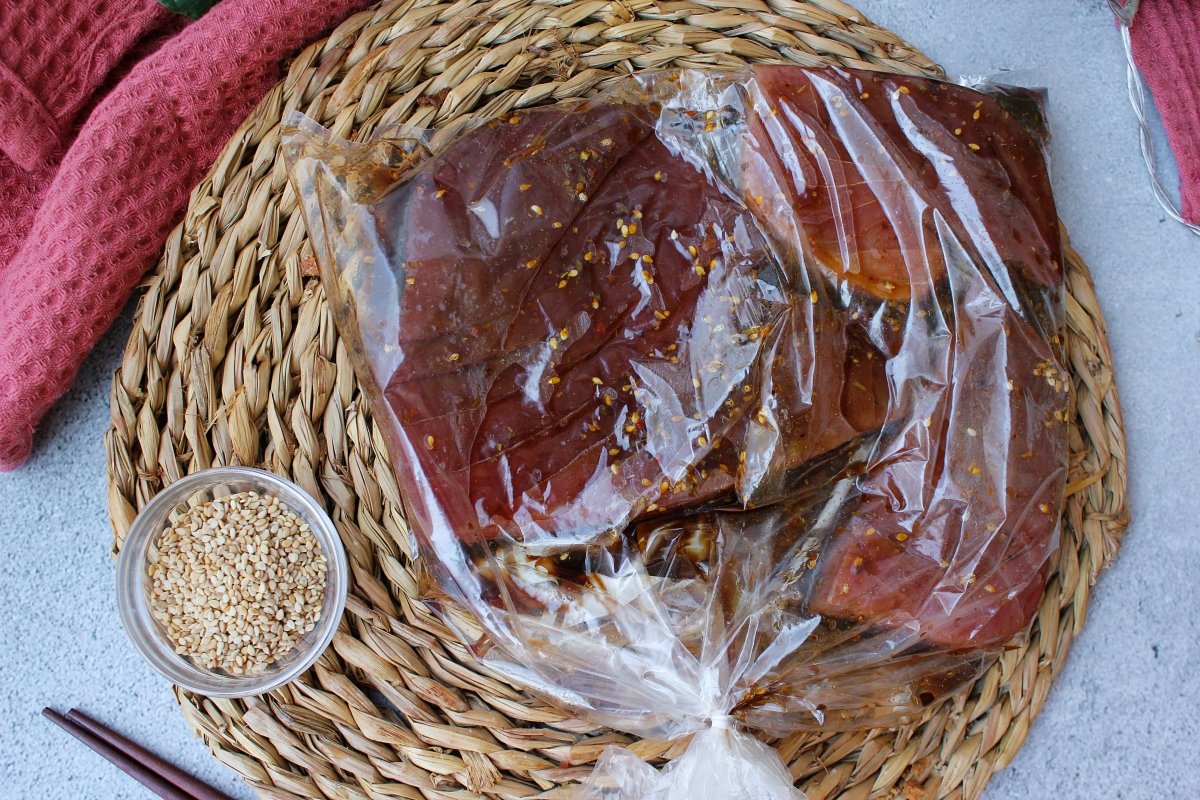 STEP 2
When the marinating time is up, we remove the loins from the bag and see how the tuna has darkened due to the soy sauce absorbed. We pat the tuna loins dry with paper towels before grilling them.
You can save the marinating sauce to reduce it slightly over medium heat and use it to garnish the dish at the end.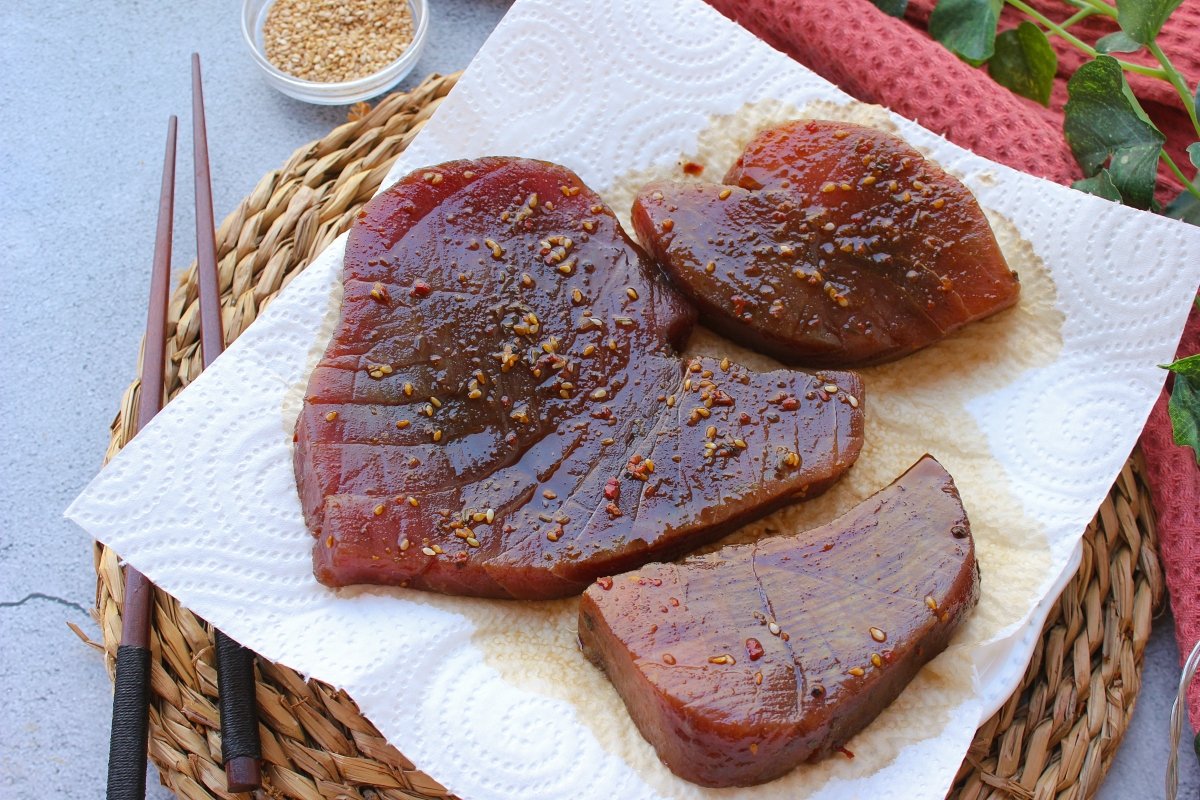 STEP 3
Cook the tuna loins for 1 minute on each side on a griddle greased with 1/2 tbsp extra virgin olive oil.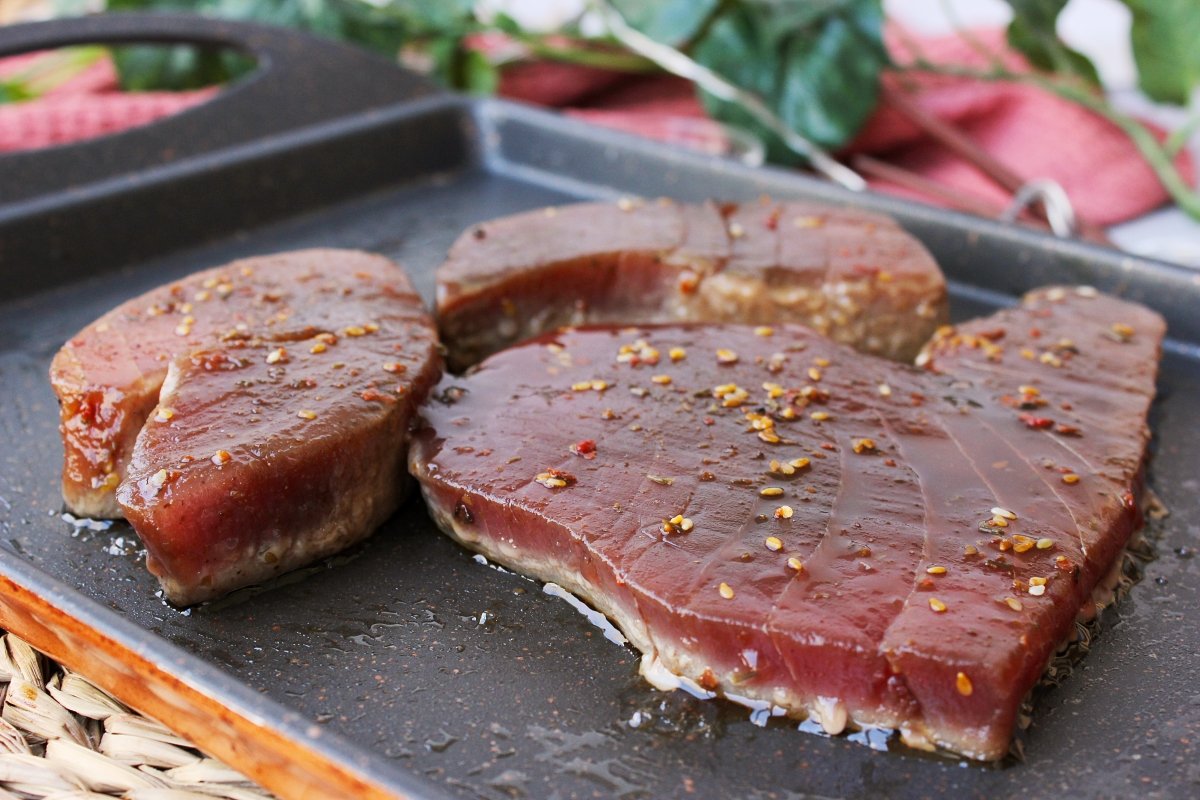 STEP 4
When the side of the tuna loin closest to the hot plate begins to change color, flip it over and cook for another minute on the other side.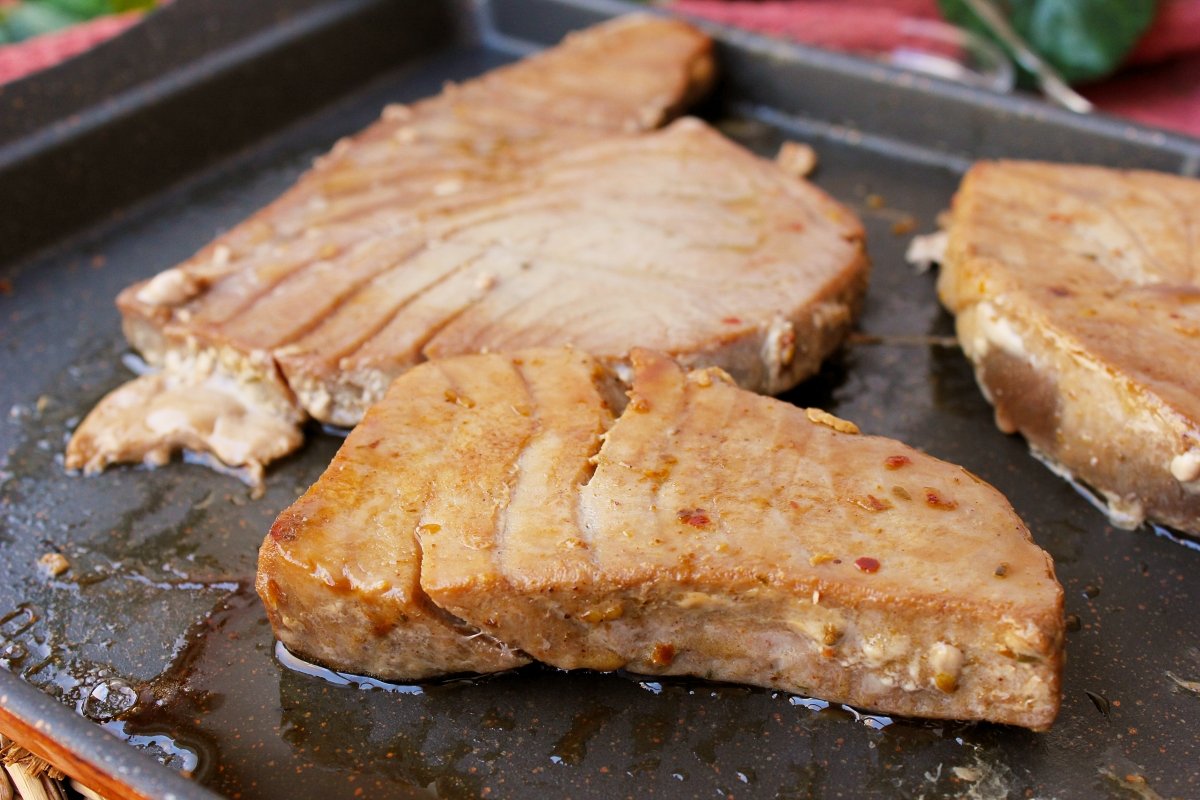 STEP 5
Place the tuna loins on a dish and optionally garnish with the remaining half-tablespoon of sesame seeds, a few sprigs of fresh parsley, and a little of the marinade reduced to medium heat for a few seconds, and serve immediately.