Easy Peach Jam Recipe The warm months give us plenty of fruits and vegetables. The fishing season goes from May to September so if you want to make this jam we recommend you go to the market and make selections of ripe fruit during the summer season which will help reduce the amount of sugar needed to make the jam. The sugar contained in the jams helps in their conservation. Its recipe is like small batch peach Jan.
For its part, lemon helps preserve and also thickens jams thus reducing the cooking time. In addition, in this jam, the lemon also brings a certain sour flavor that will help the peach jam not be so sweet. If this recipe caught your attention, stay to find out how to make it in an easy way.
INGREDIENTS
1kg of peaches
400g of sugar
half lemon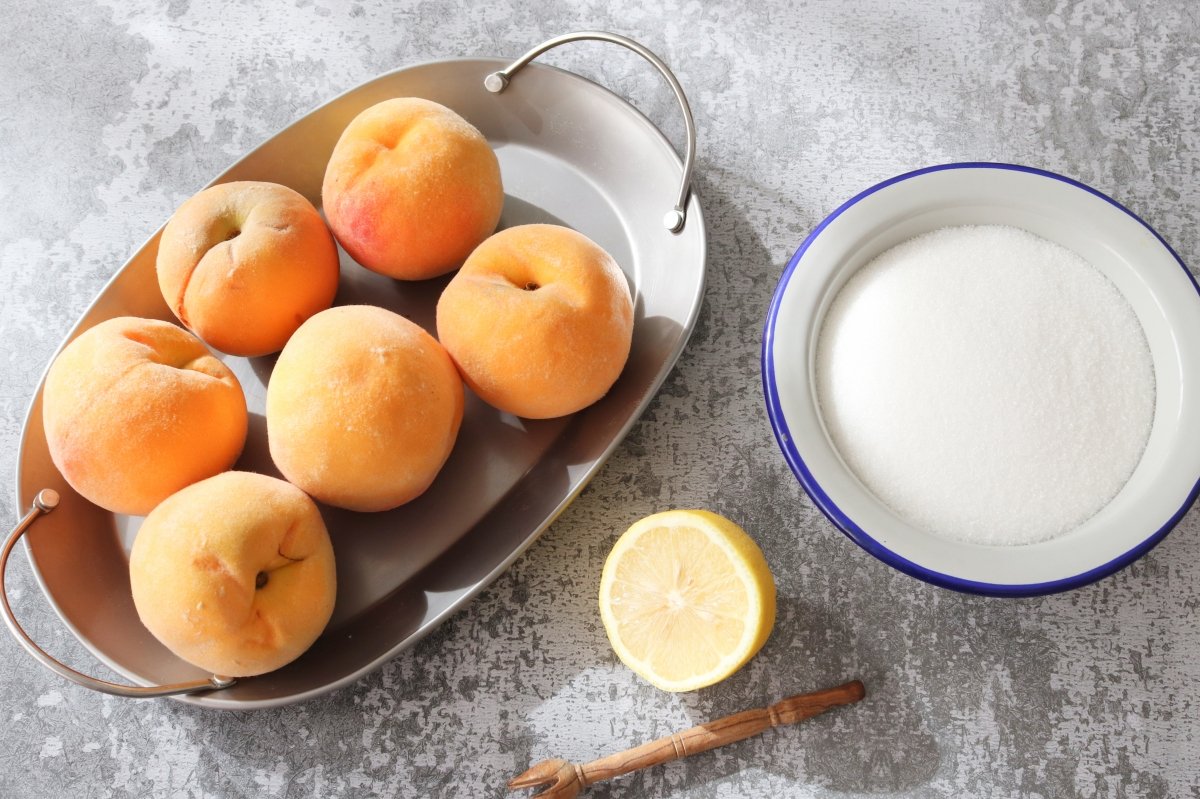 HOW TO MAKE AN EASY PEACH JAM RECIPE
STEP 1
First, we will very well wash 1 kg of ripe peaches. Once washed, let them drain.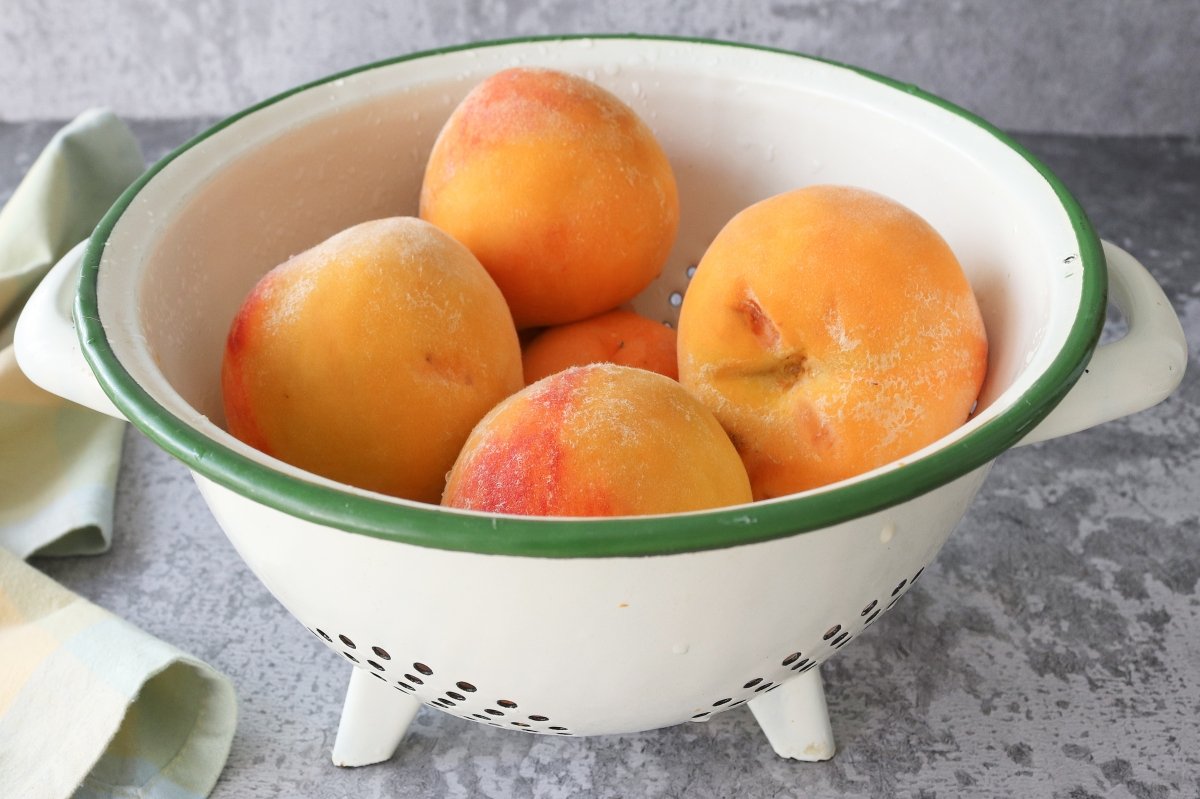 STEP 2
Peel the peaches and discard the core. Around the pit is a lot of peach pulp, so we'll use a paring knife to extract as much pulp as possible from each peach.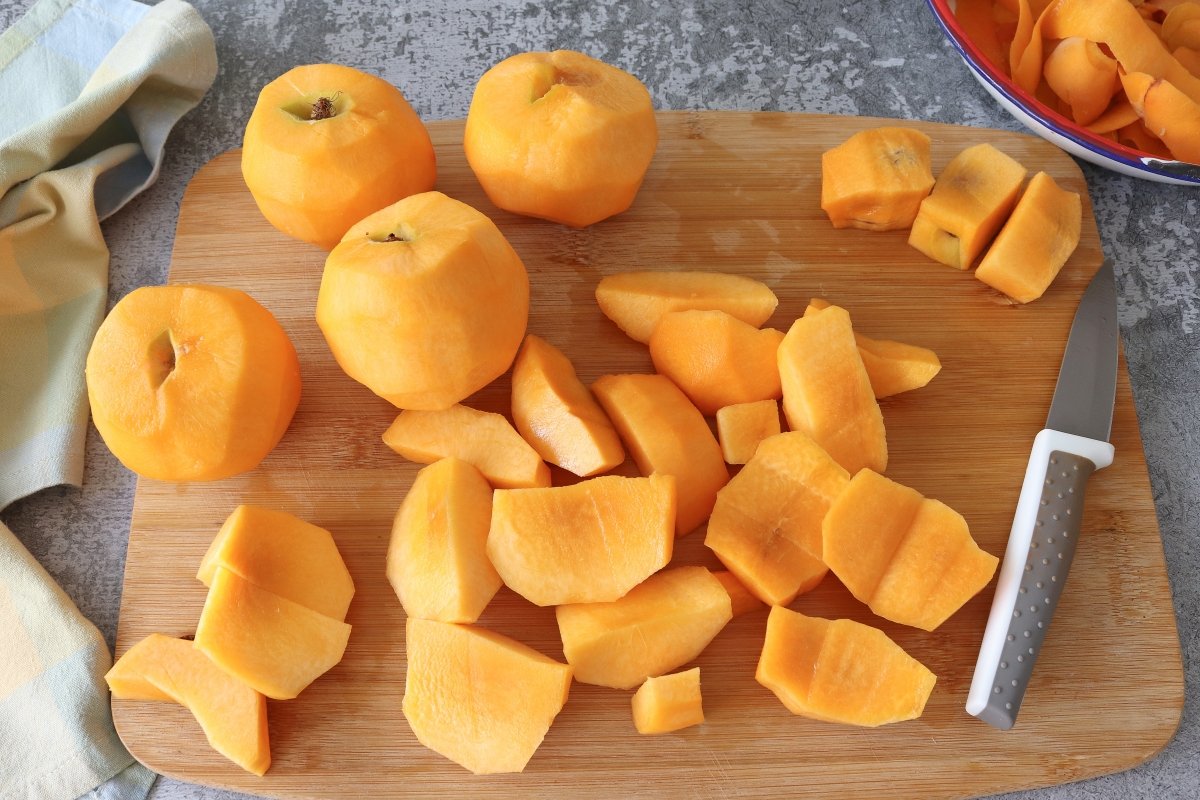 STEP 3
Once the skin of the peaches is discarded, we cut them into very small pieces. These should be of a regular size so that they all cook the same way. This step takes time if you want to do it, but if it's more comfortable for you, you can make larger pieces and crush the jam once it's prepared. We find that with the pieces of peach, there is a very pleasant texture, with small bumps.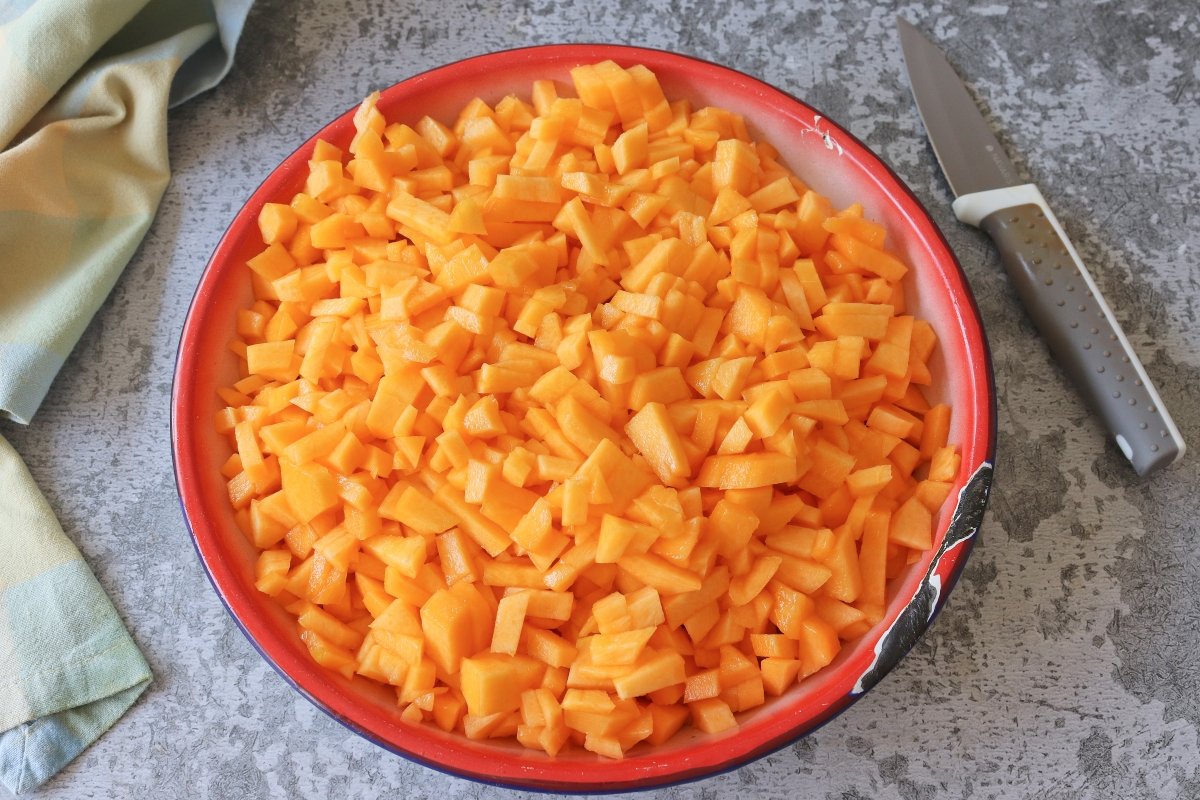 STEP 4
We weigh the peaches in pieces, already without skin and bones, and in our case, we have 875 g left. We should add half this weight in sugar but to keep the jam from being too sweet we have reduced this amount a bit and added 400g. In addition, the juice of half a lemon is added before cooking the jam.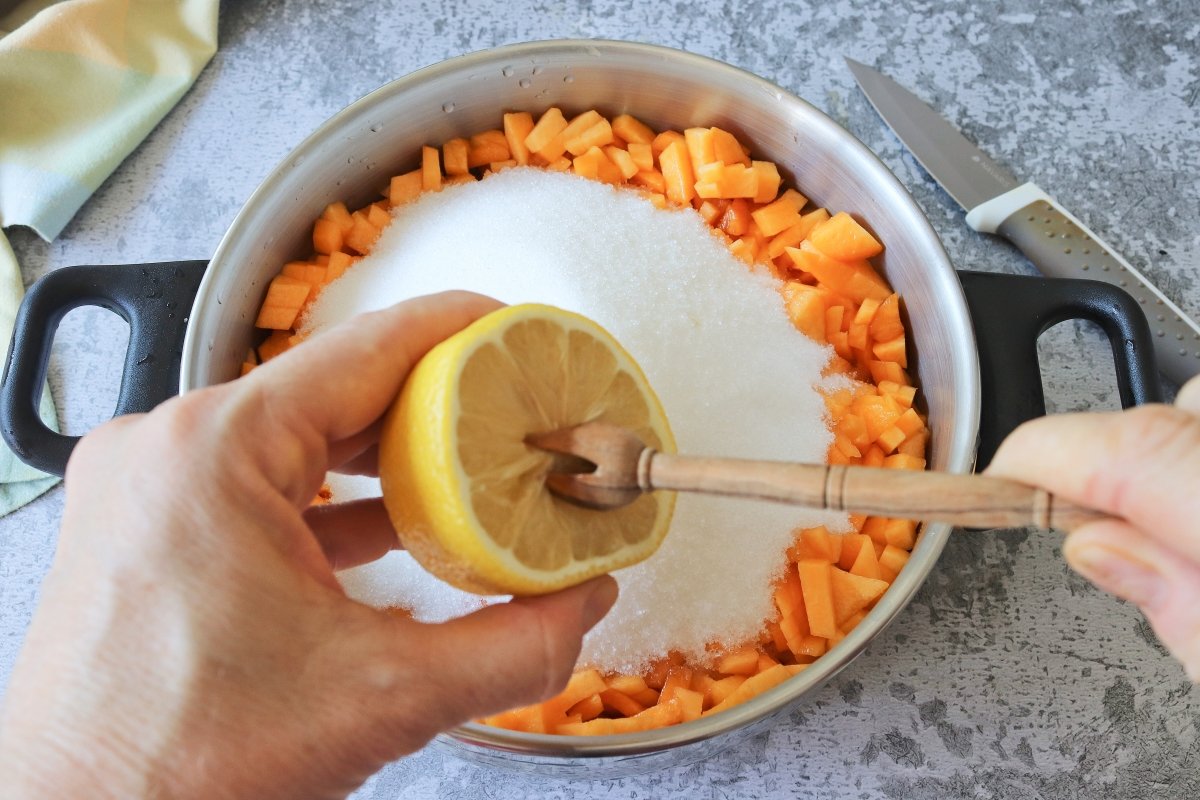 STEP 5
Cook the peach, sugar, and lemon mixture for about five minutes over high heat. When it begins to boil, lower the heat to low and continue cooking for 35 to 45 minutes. After this time we will see that the mixture has reduced by half, thickened, and is shiny, so we remove it from the heat.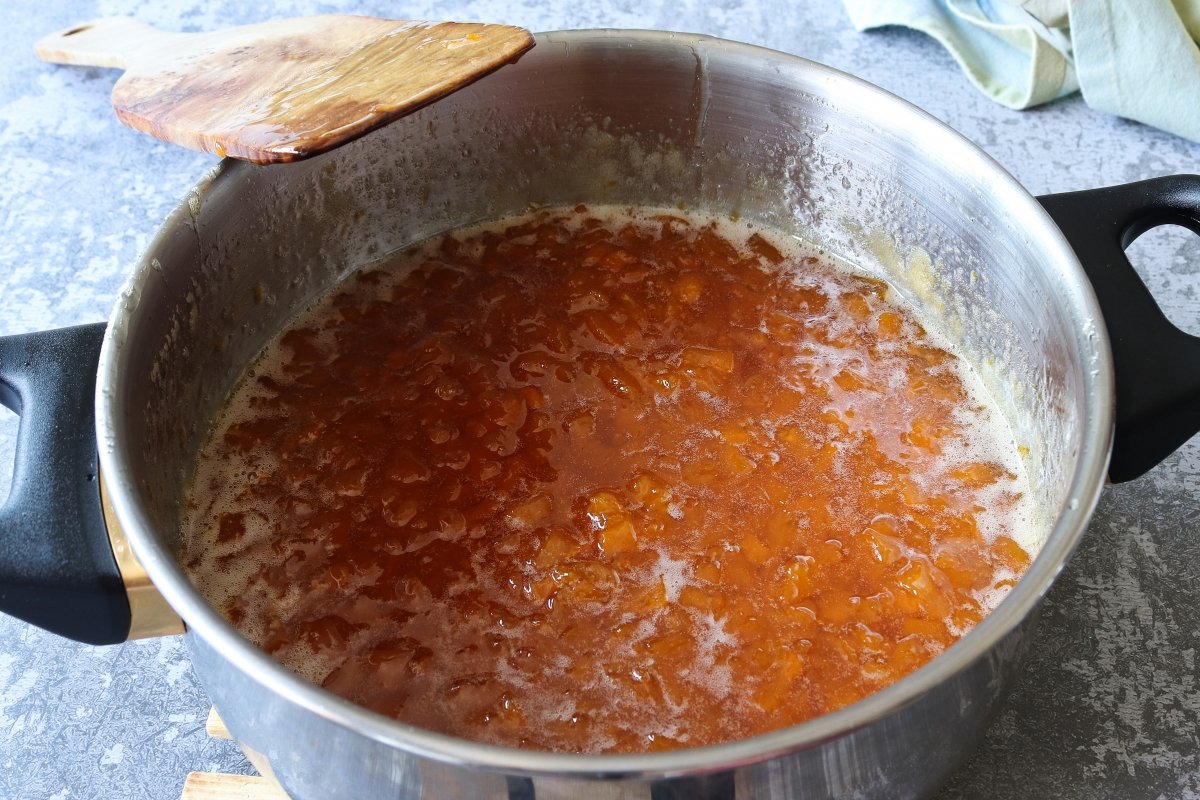 STEP 6
We check that the jam is ready by putting a little on a spoon. We wait for it to cool and make a groove in the middle with a finger. If the stuffing doesn't come back together and the groove we made is maintained, it will be ready.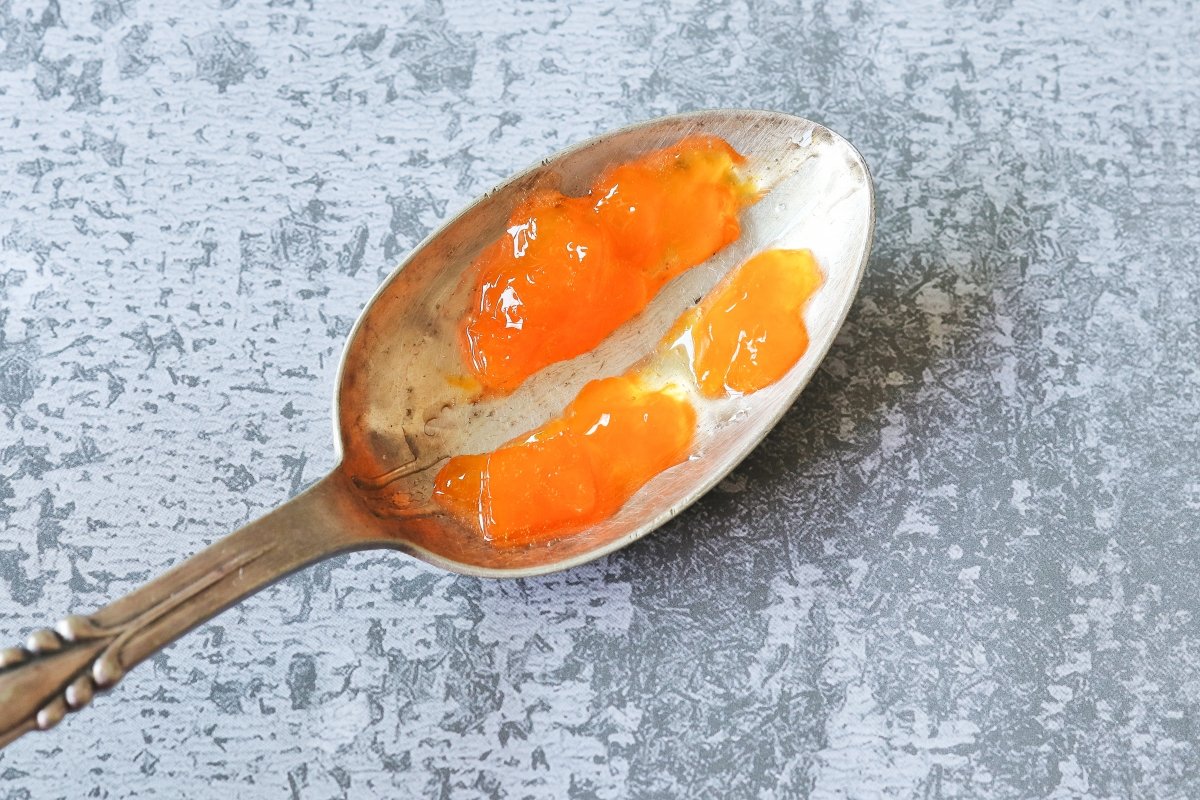 STEP 7
We store the jam while it is hot in a jar and when it has cooled, we put it in the refrigerator until we are going to consume it. This jam is perfect for breakfast, on toast or to garnish cakes or muffins.