This easy red bean and rice recipe is very easy to make, nutritious, and tasty. Now, different aspects must be taken into account, as we will see below, so this dish is perfect.
To make a real sekihan, we need a bean of Asian origin called adzuki bean, which can be used in both savory and sweet recipes—such as Anko—and gives sekihan an excellent flavor. Plus, its small size means it fits right in with the rice. Today, the adzuki bean can be easily found in Asian food stores or at multiple outlets via the Internet.
As for rice, it is important to wash it well before cooking it. Why? With this action, we will eliminate its starch and we will obtain somewhat sticky and loose rice at the same time. This is the perfect texture for this dish, so the more water you wash the rice with, the better. Let's go with the recipe!
 INGREDIENTS
50g Japanese adzuki beans
300g of ground rice
Sal
black sesame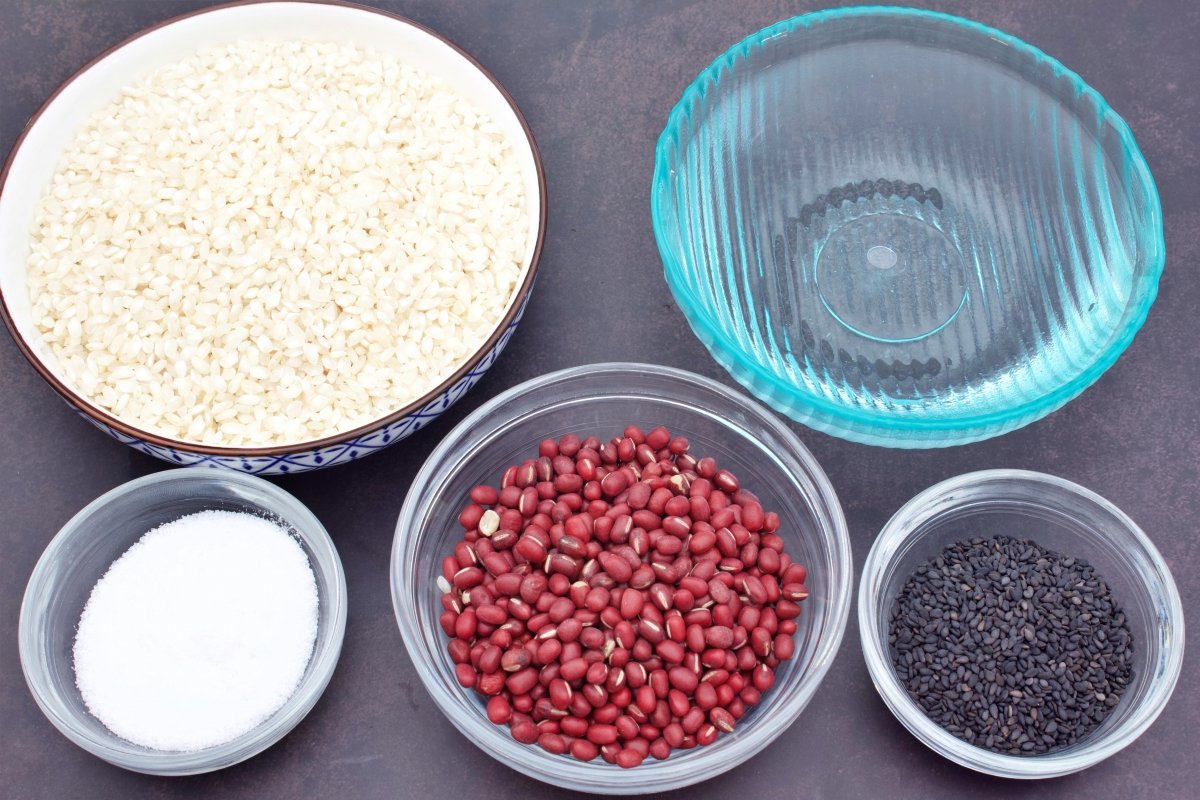 How to Make an Easy Red Bean and Rice Recipe
STEP 1
To begin with, we wash the adzuki beans and soak them in water for at least 8 hours. We cooked them the next day over medium heat with plenty of water till soft.
The cooking time will be around one hour. However, this may vary depending on factors such as the type of water used. When the beans are done, rinse them and save the red liquid from the cooking, which will be used to cook the rice.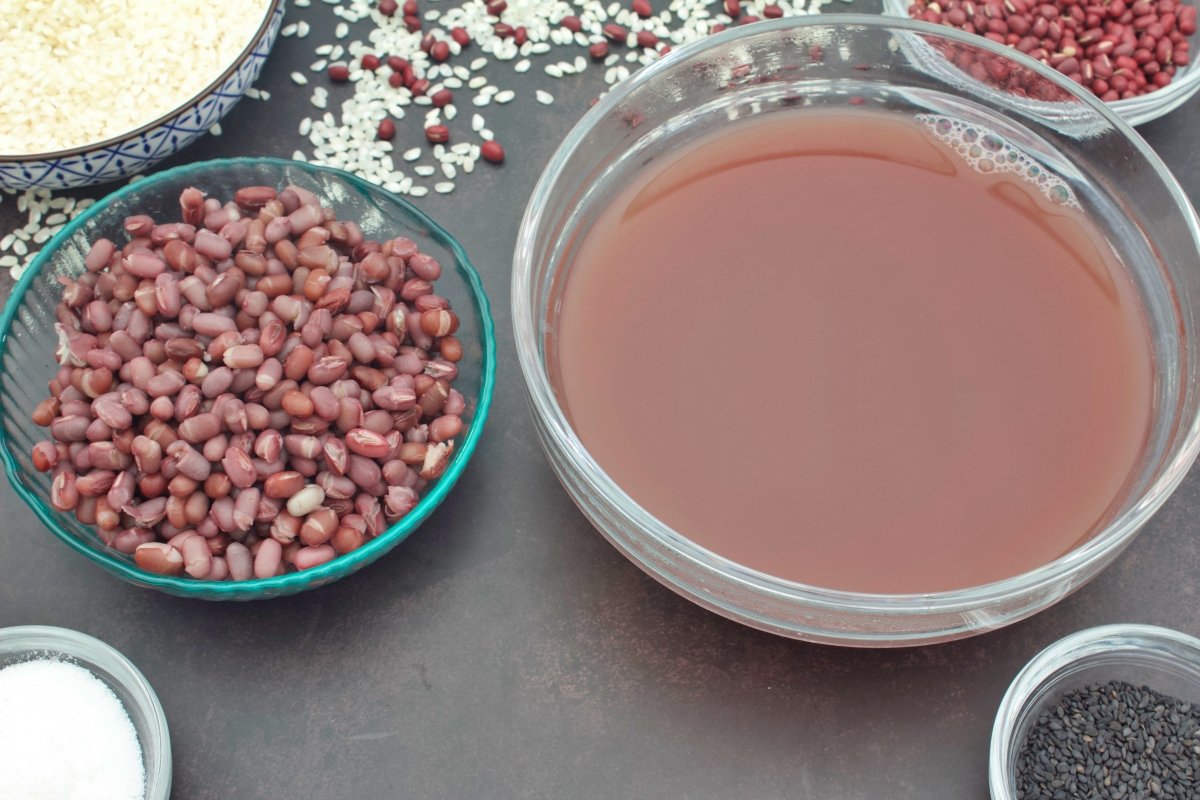 STEP 2
It's now rice's turn. Wash the 300 g of round rice until the water is clear. As a result, the rice will have a sticky texture.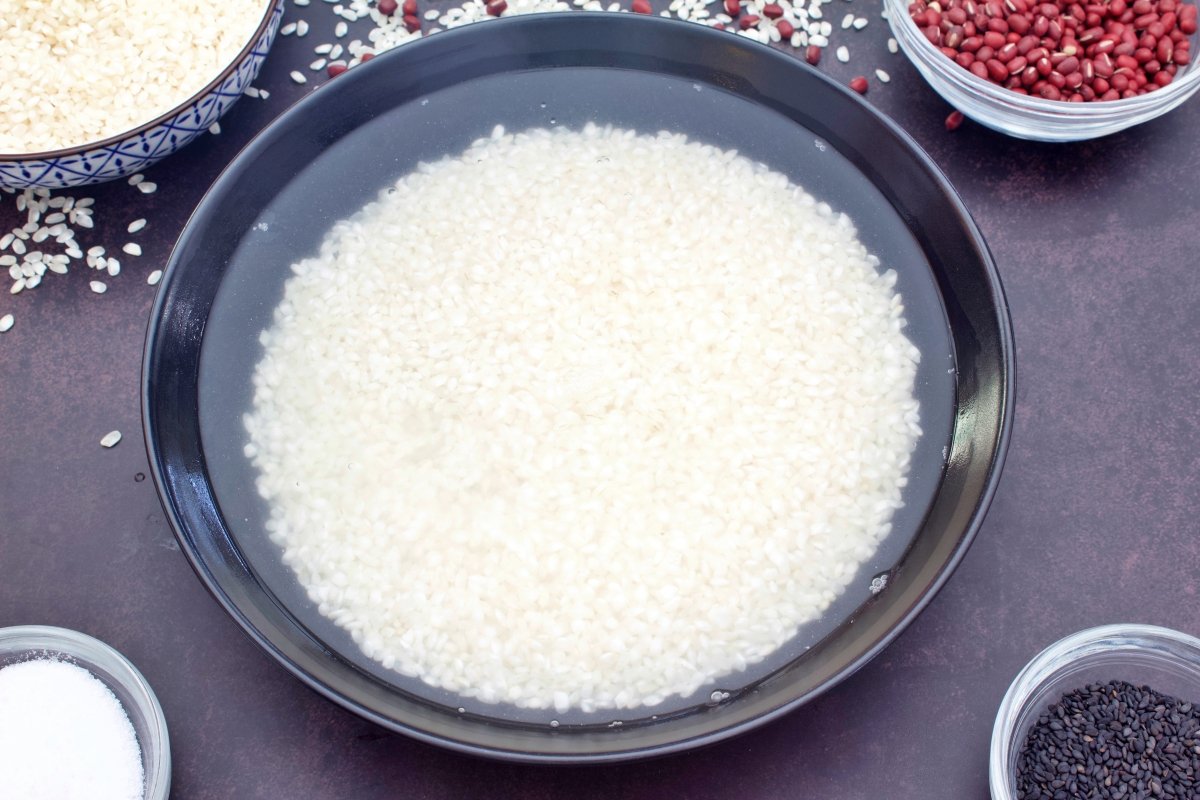 STEP 3
In a saucepan, combine 300 g of rice, equal parts water, and the reserved crimson broth from the azuki. The total amount of liquid is adjusted to what is advised for the type of rice being utilized.
The rice bag will have this information. Season with salt and bring to a boil on high heat. Reduce the heat to medium and cook the rice, covered, for 15 minutes, or until the rice has absorbed all of the water.
Turn off the heat and leave the rice covered for another 10 minutes. We'd have our rice prepared. We can also cook the rice in a rice cooker while mixing in the red broth and the water in equal parts and running the corresponding program.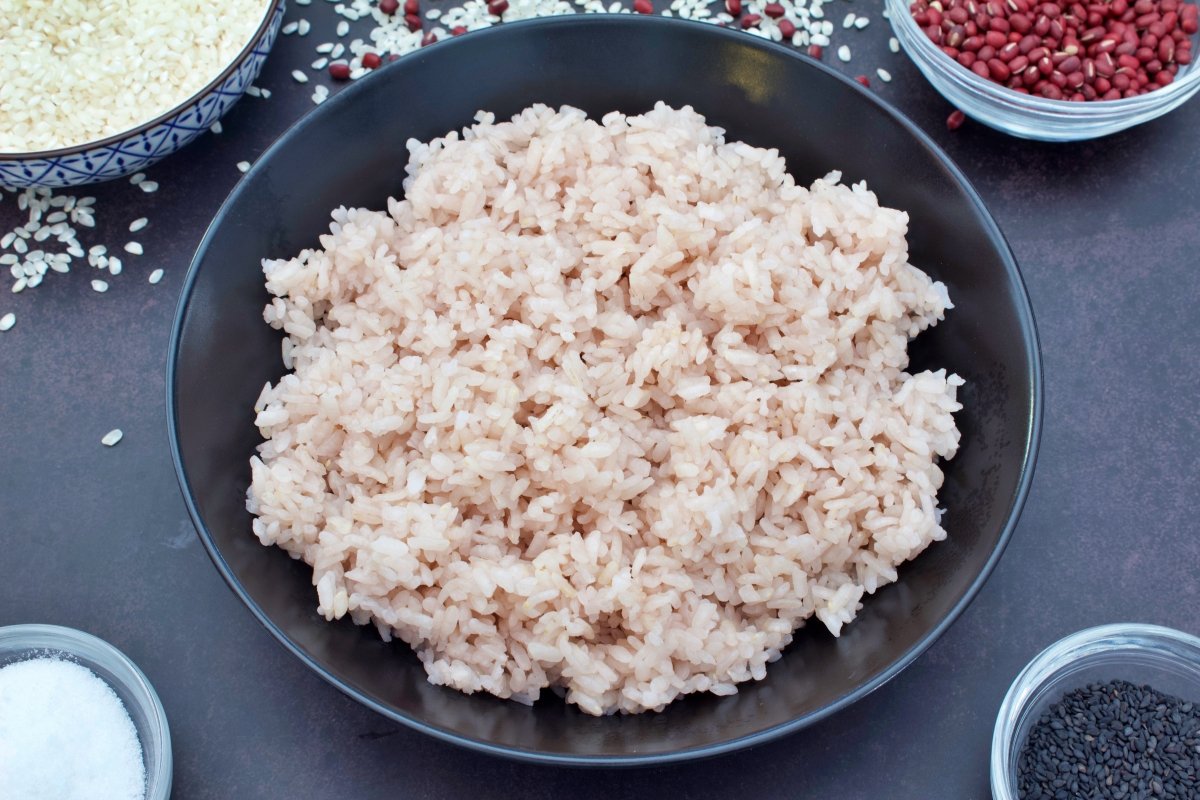 STEP 4
To finish our sekihan, we combine the adzuki beans with the rice and serve it in a bowl, topped with a little black sesame.