Easy Shrimp Ceviche Recipe: Ceviche, or seviche, is a dish that consists of fish, shellfish, or a mixture of the two, and it is marinated, cut into pieces, in a mixture of seasonings with different citrus fruits, although in the case of prawns, if they are small, it is not necessary.
In addition to the main ingredient, ceviche is made up of a series of ingredients common to other existing varieties: citrus fruits such as lemon, lime, or bitter orange; red onion; coriander; and chili.
The latter is responsible for the spicy flavor of the ceviche, because yes, the ceviche is more or less spicy depending on the variety of chili we use. In Spain, it is difficult to find yellow pepper, the variety most commonly used for this dish, but we can adapt it to any other variety that we like and that we have.
In Ecuadorian seafood, ceviche, as a rule, is the basic ingredient cooked beforehand. In the case of this ceviche, since we're going to be eating raw seafood, we will opt for prawns already peeled, frozen, and cleaned to avoid any potential scares. The preparation is therefore even simpler, with the ability to have the ceviche ready to consume in 30 minutes.
 INGREDIENTS
3 limes
3 lemons
400 g peeled prawn tails, thawed
1 purple onion
1 green chili
1 clove of garlic
1 bunch of fresh coriander
1 pinch of salt
1 pinch of ground black pepper
1 drizzle of extra virgin olive oil
1 avocado
2 servings of cooked sweet potatoes
2 slices of corn on the cob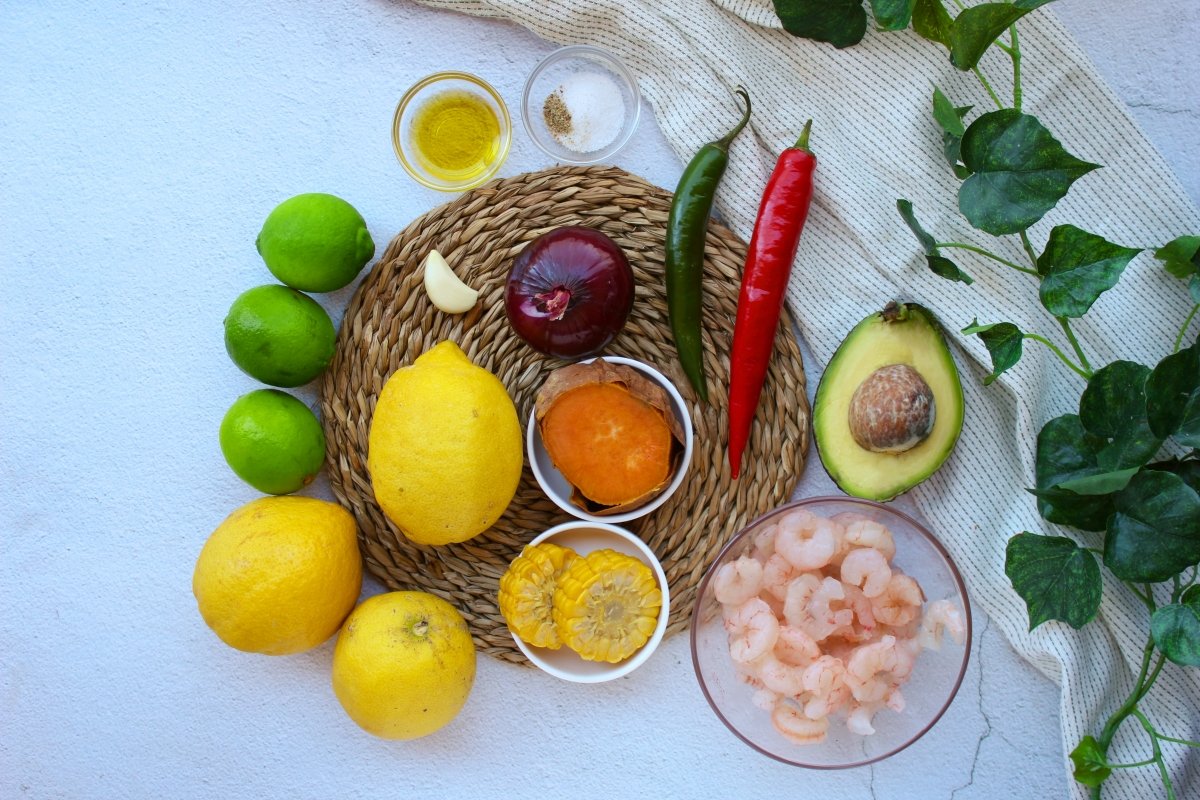 How to Make an Easy Shrimp Ceviche Recipe
STEP 1
The first step is to extract the juice from three limes and three lemons. We split them in half, squeezed them, and then poured the juice into a basin. 400 g of previously thawed, shelled, and cleaned prawn tails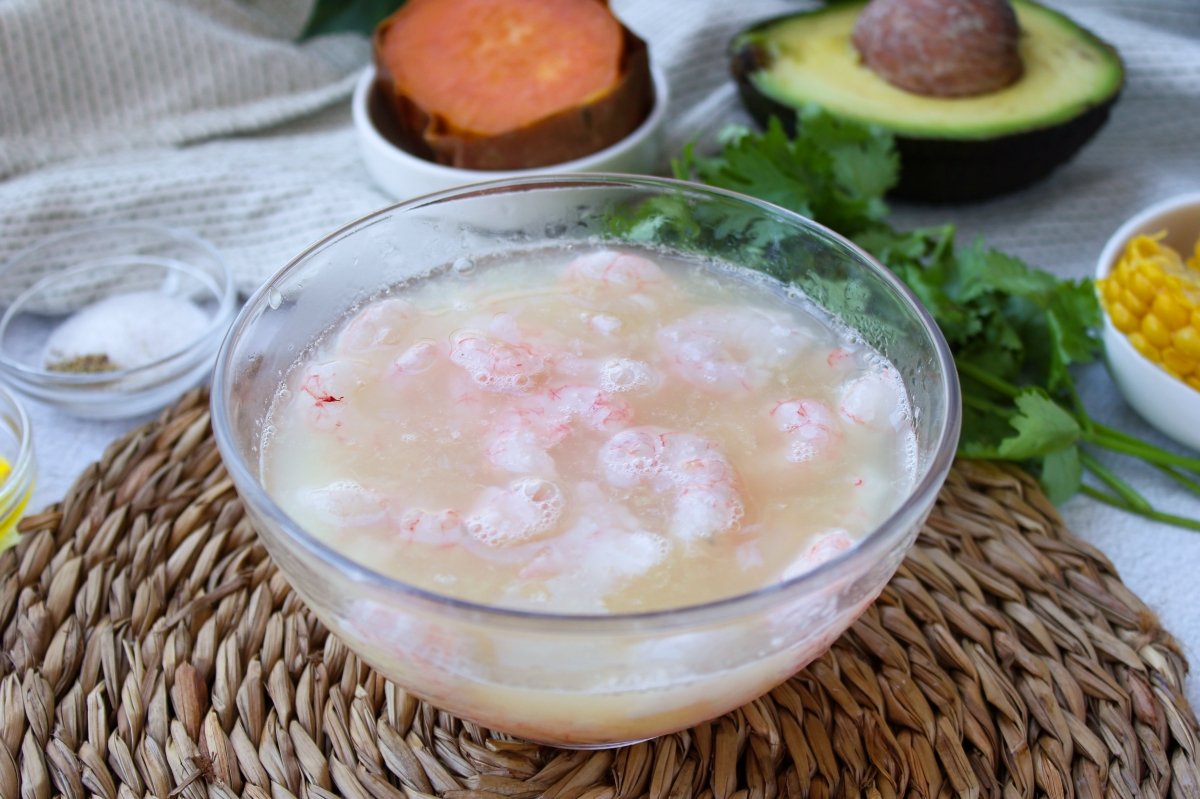 STEP 2
1 purple onion, peeled and sliced into feathers as shown in the photo 1 green and 1 red chili, sliced We peel and carefully cut 1 garlic clove and 1 bunch of fresh cilantro in the same manner.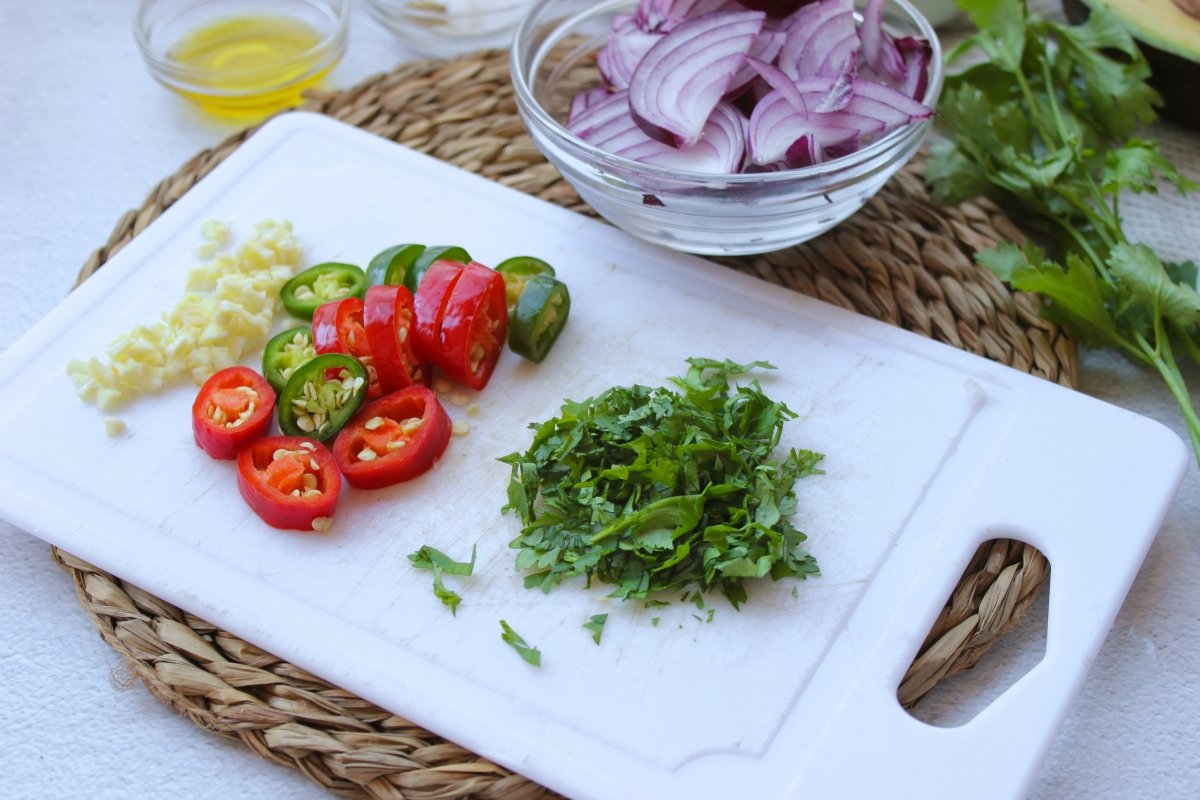 STEP 3
Add the prawns with their juice and the previously cut veggies, season to taste, and sprinkle with extra virgin olive oil to a big container.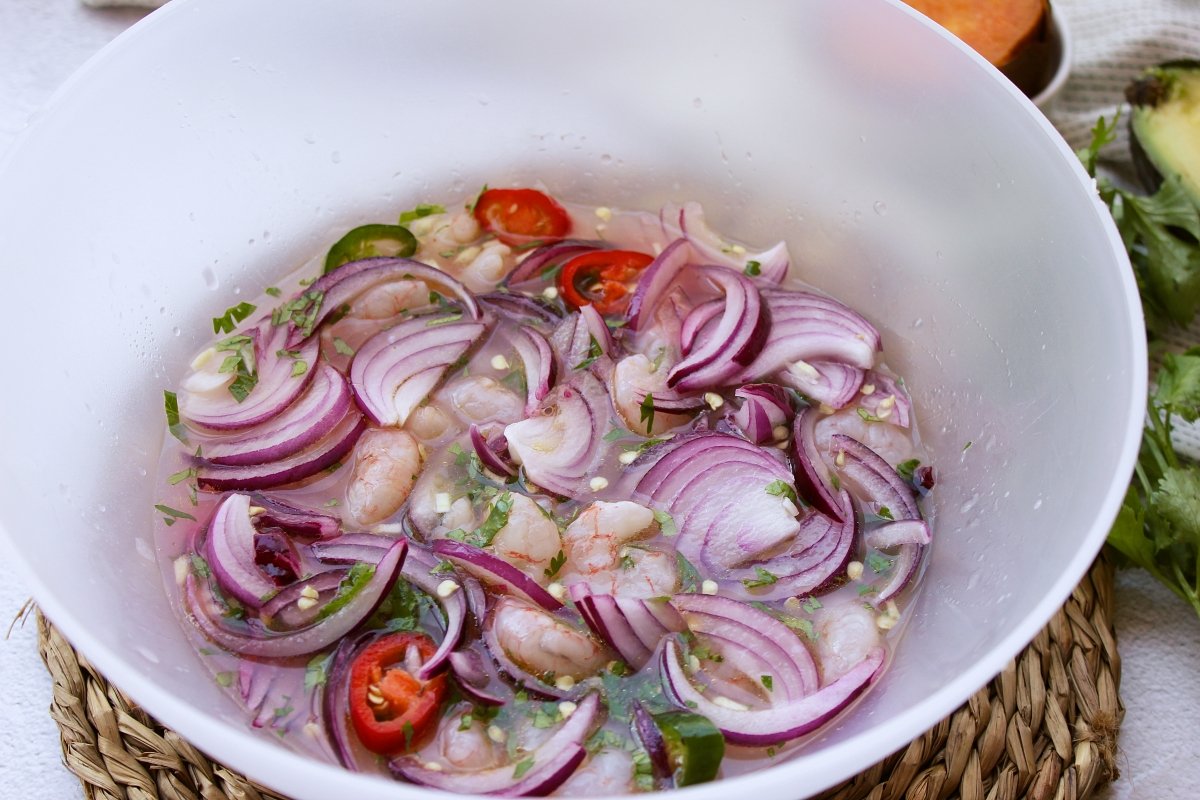 STEP 4
We combine all of the ingredients and cover them with citrus juice before chilling the ceviche for at least 20 minutes. Meanwhile, the shrimp will cook in lemon and lime juice.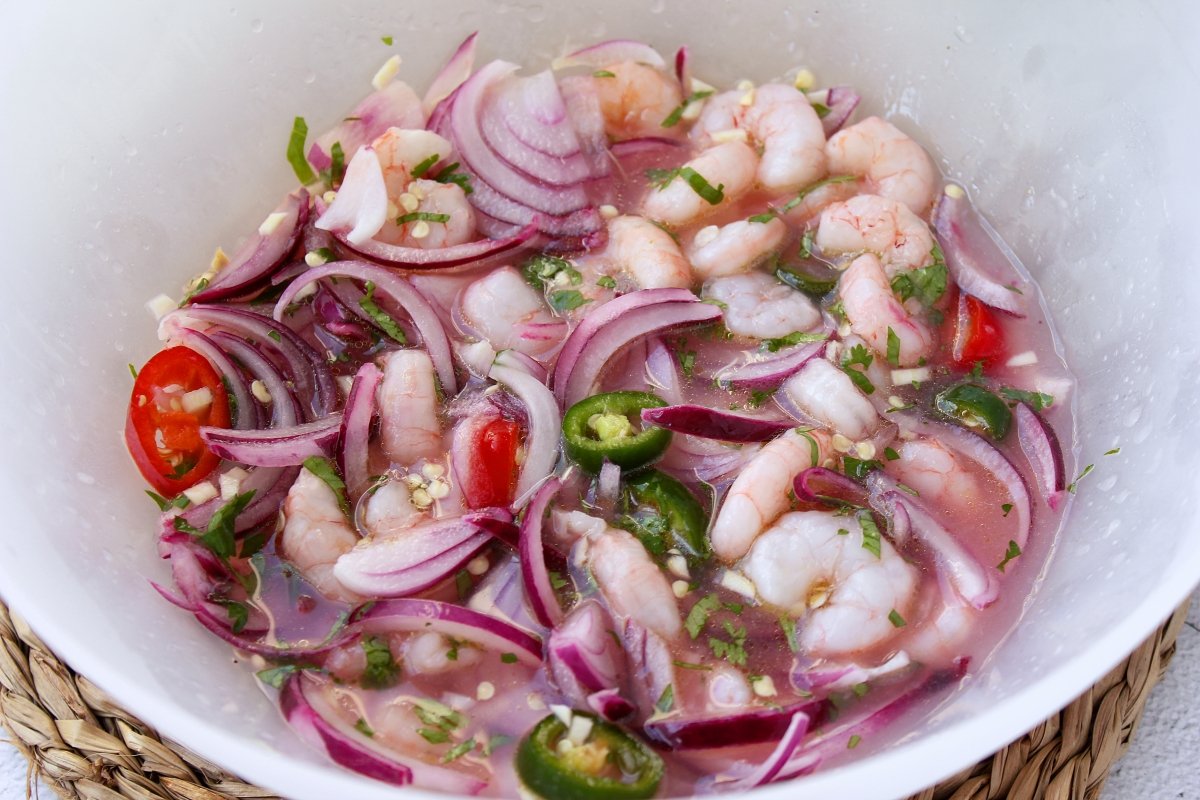 STEP 5
We serve the shrimp ceviche in small glasses, along with the maceration juice, which was previously known as tiger leche. In each glass, we also add 1/2 sliced avocado, 1 serving of cooked sweet potato, and 1 slice of corn on the cob.