To make these easy stewed potatoes recipes, we're going to try using a variety of potatoes that are good for baking. The cooking time for the potatoes will depend on the size of the pieces. Let's cut them. In this case, I like to cut the potatoes into bite-sized pieces, and this way the potatoes will need about 15 minutes to be ready.
I used vegetable broth to make this potato compote, you can also use chicken broth or just water. A tip for the sauce of these cooked potatoes to have more body is to break the potatoes. Smashing potatoes involves tearing off pieces of potato instead of cutting them with a clean cut all over. To do this, we dip the knife a little into the potato and remove a piece. Let's go with the recipe!
INGREDIENTS
400g potatoes
1 clove of garlic
100g onion
75g red pepper
50g green pepper
30g olive oil
1 bay leaf
1 pinch of salt
2g sweet paprika
50 g plain crushed tomato
1 pinch of ground black pepper
60ml white wine
275ml vegetable stock
1 sprig of fresh parsley
HOW TO MAKE EASY STEWED POTATOES RECIPE
STEP 1
To begin making the potato compote, prepare 400 g of potatoes. To accomplish this, we will peel the potatoes and then cut them by clicking on them. We'll also finely slice 1 garlic clove and 100 g onion, and cut 75 g red pepper and 50 g green pepper into extremely little squares.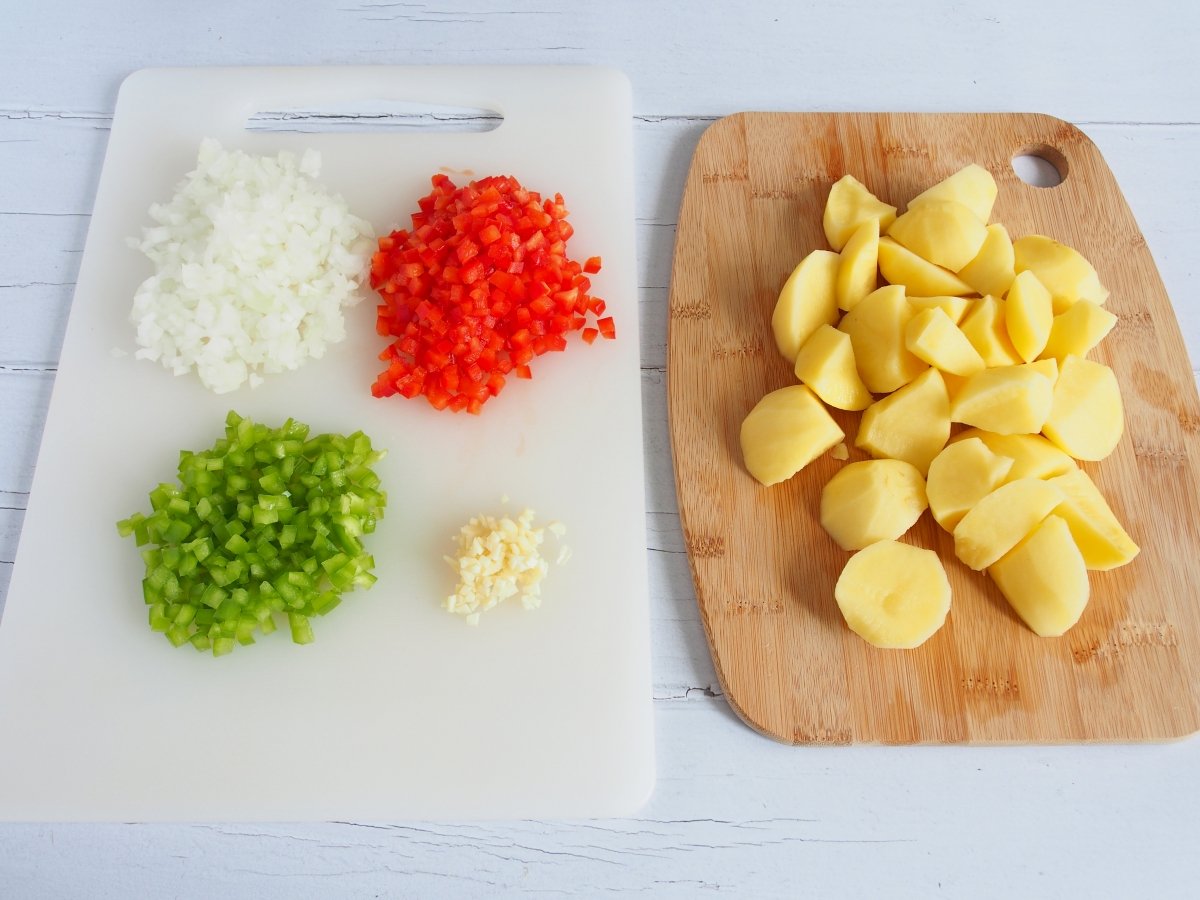 STEP 2
Heat 30 g olive oil in a saucepan over medium heat. Add the garlic and sauté for a minute while the oil is hot. Cook for 5 minutes with the onion, 1 bay leaf, and 1 pinch of salt.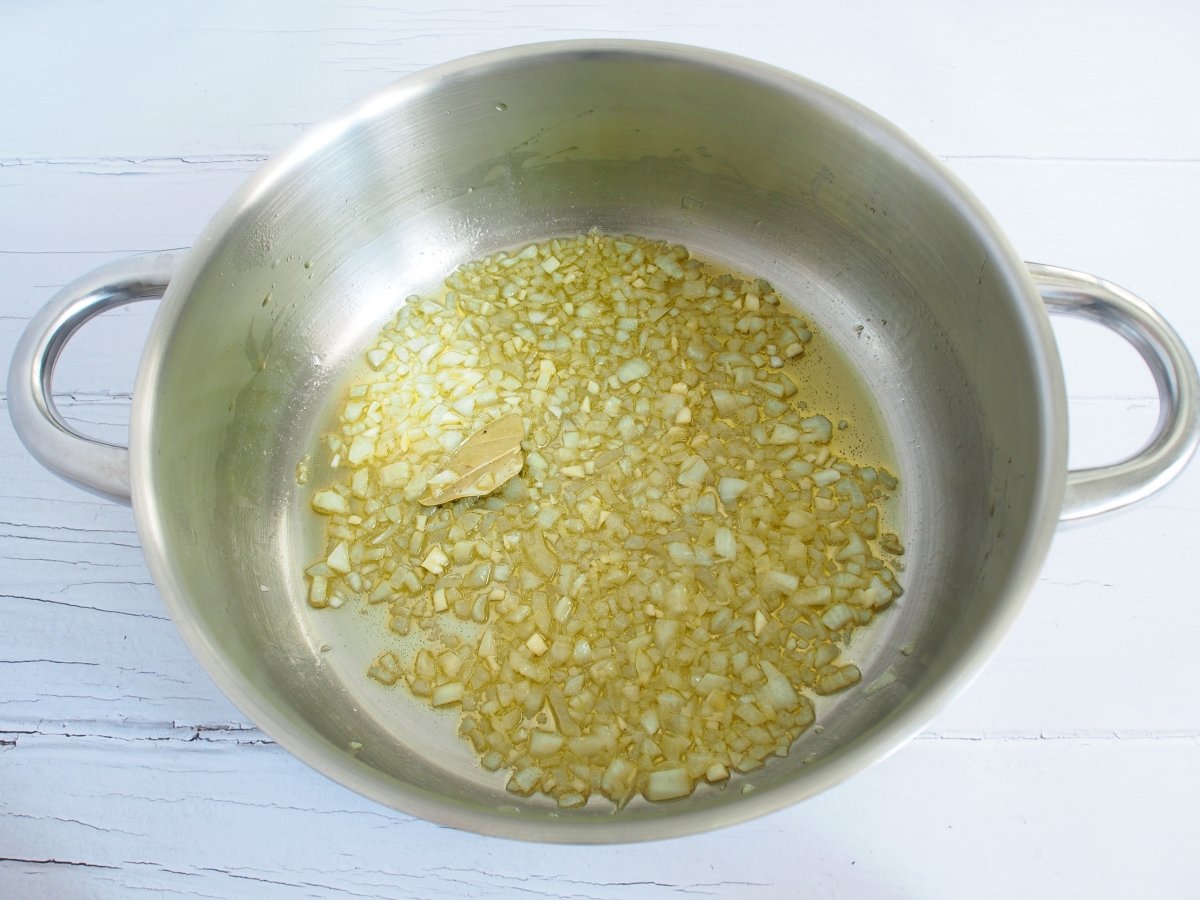 STEP 3
Then add the red and green peppers and simmer for 6 minutes, or until very tender. Then, immediately stir in 2 g of sweet paprika, 50 g of a plain smashed tomato, and 1 pinch of ground black pepper. Cook for 1 minute after thoroughly mixing everything.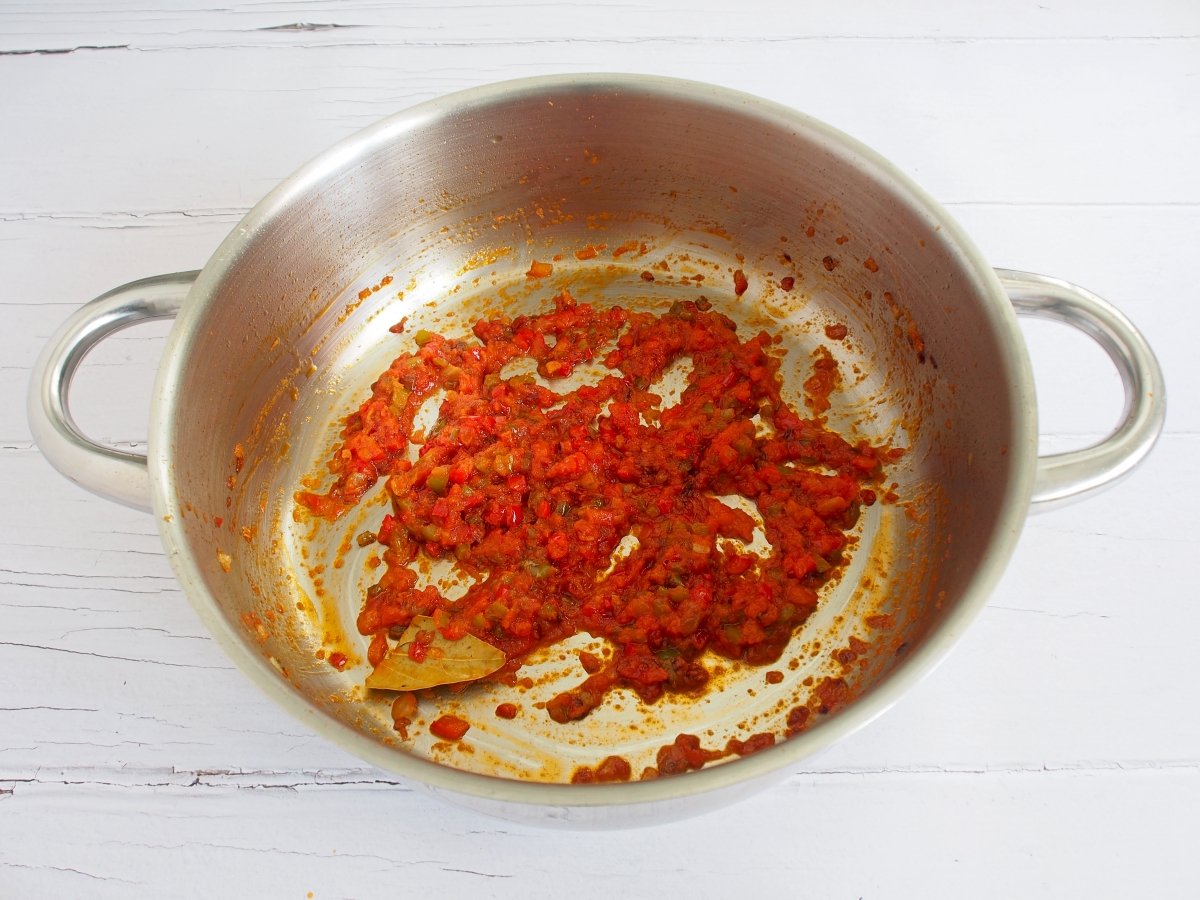 STEP 4
Then, raise the heat slightly, add 60 mL of white wine, and cook for 2 minutes, or until the alcohol in the wine has evaporated. Then add the potatoes and thoroughly combine them with the sauce.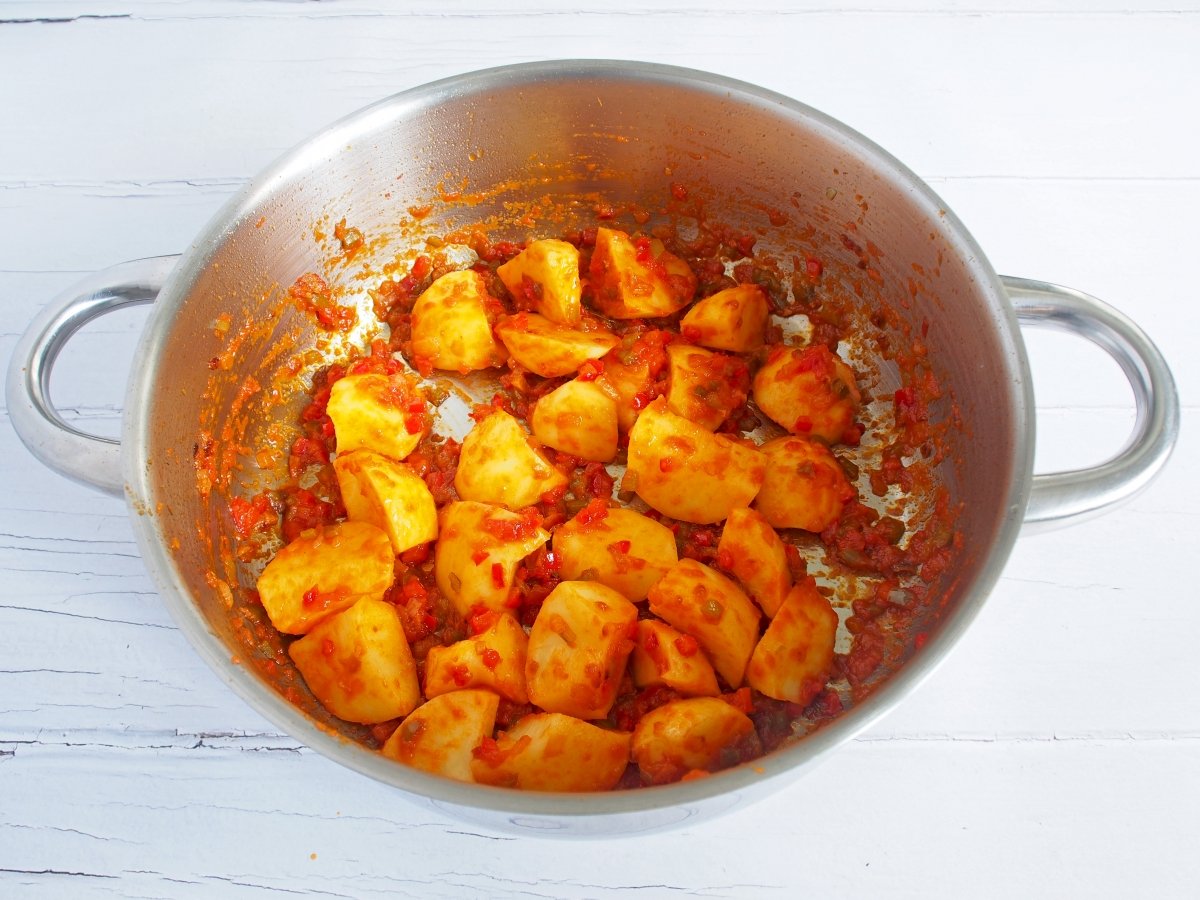 STEP 5
Cook for 15 minutes over medium heat, covered, with 275 ml vegetable stock.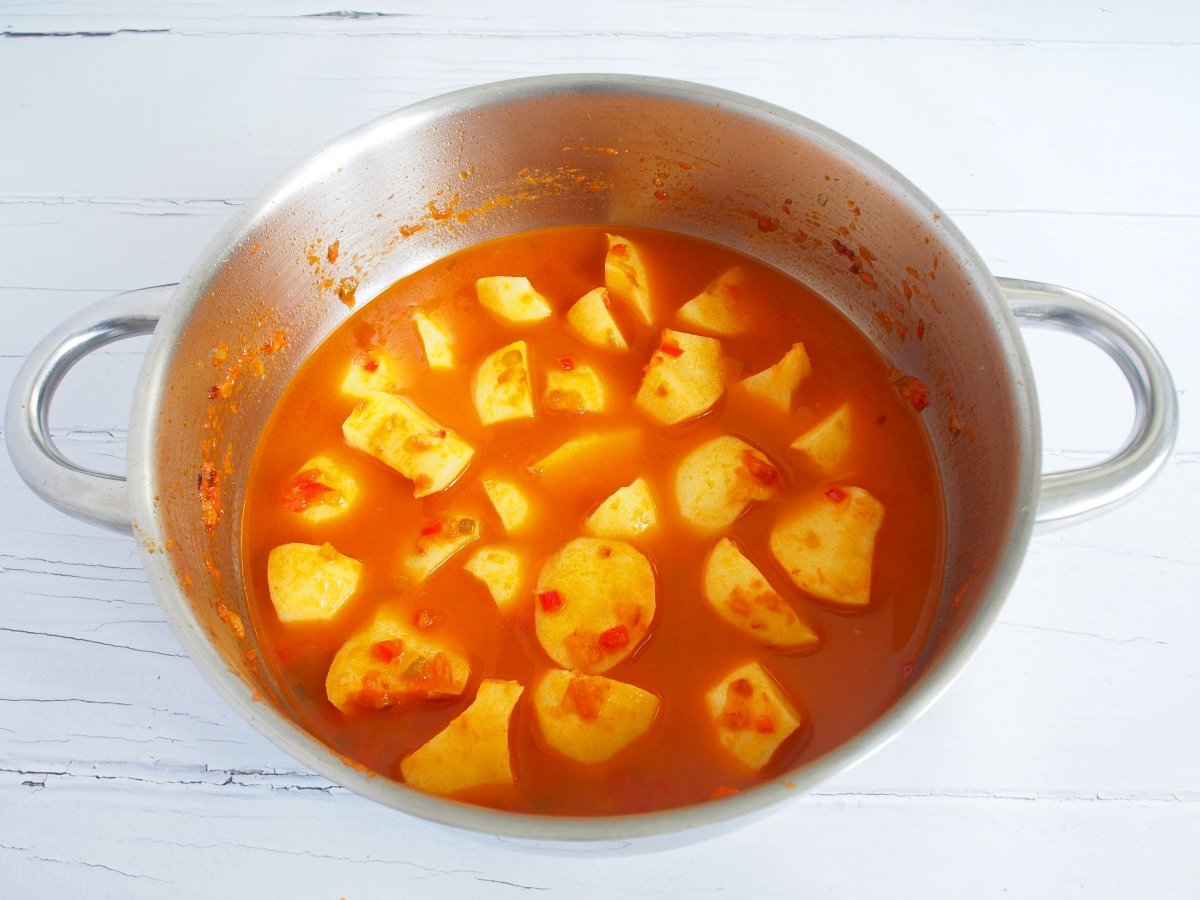 STEP 6
After 15 minutes, we check to see if the potatoes are done. Prick a potato with a knife, and if the knife readily goes in, the potatoes are ripe. If necessary, we will also adjust the salt point.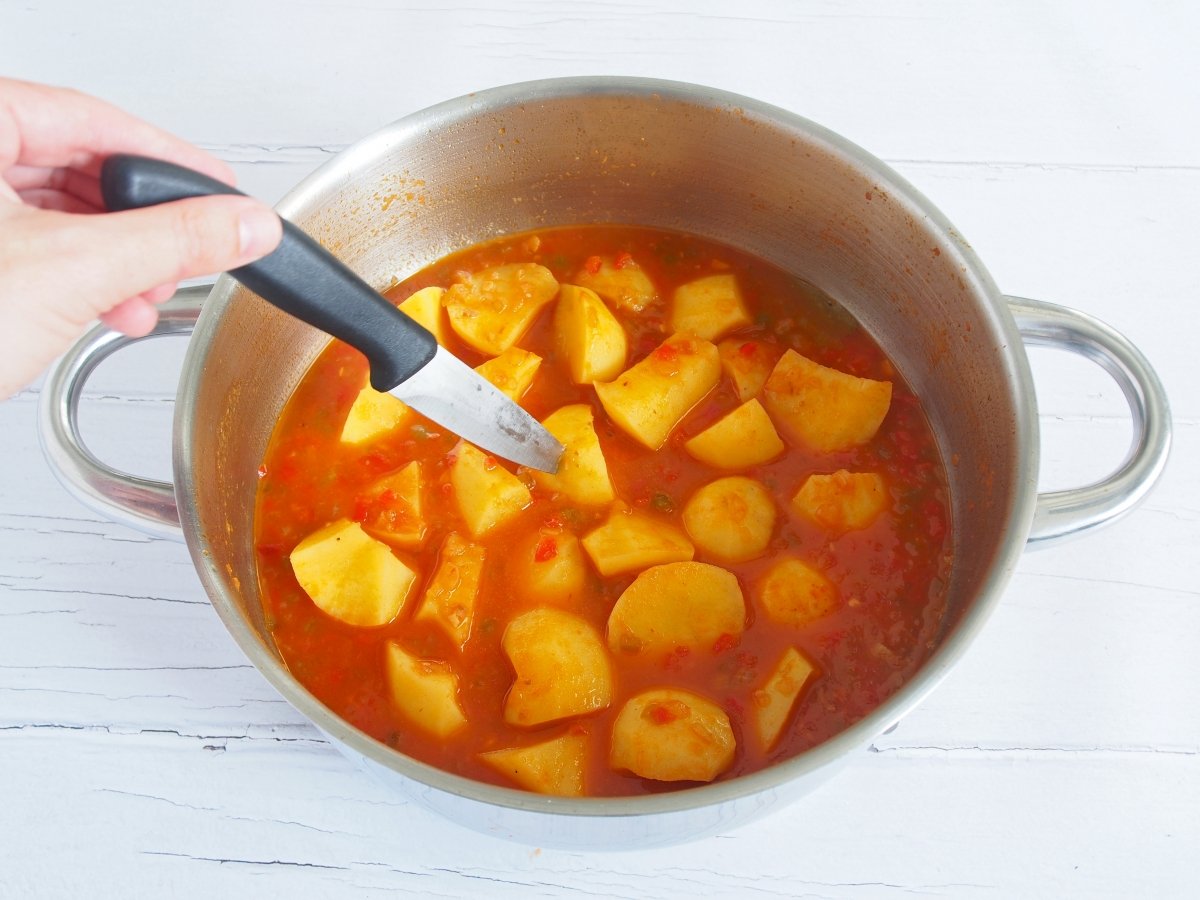 STEP 7
To end, finely chop a sprig of fresh parsley and place it on top of the mashed potatoes.