Raw endive recipes are crunchy and slightly bitter. It goes very well with fruits and dairy products. So, in this recipe, we are going to prepare an endive salad with apples, croutons, and some pistachios. To accompany the endive salad, we will make a yogurt sauce with a little honey, which will contrast perfectly with the slightly bitter taste of the endives.
INGREDIENTS
1 apple
The juice of half a lemon
200ml yogurt
The juice of half an orange
1 teaspoon of honey.
Salt to taste.
1 tablespoon chopped chives
2 slices of bread or 50 g pan-fried picatos
1 tablespoon of olive oil (optional).
2 chicory
1 tablespoon of pistachios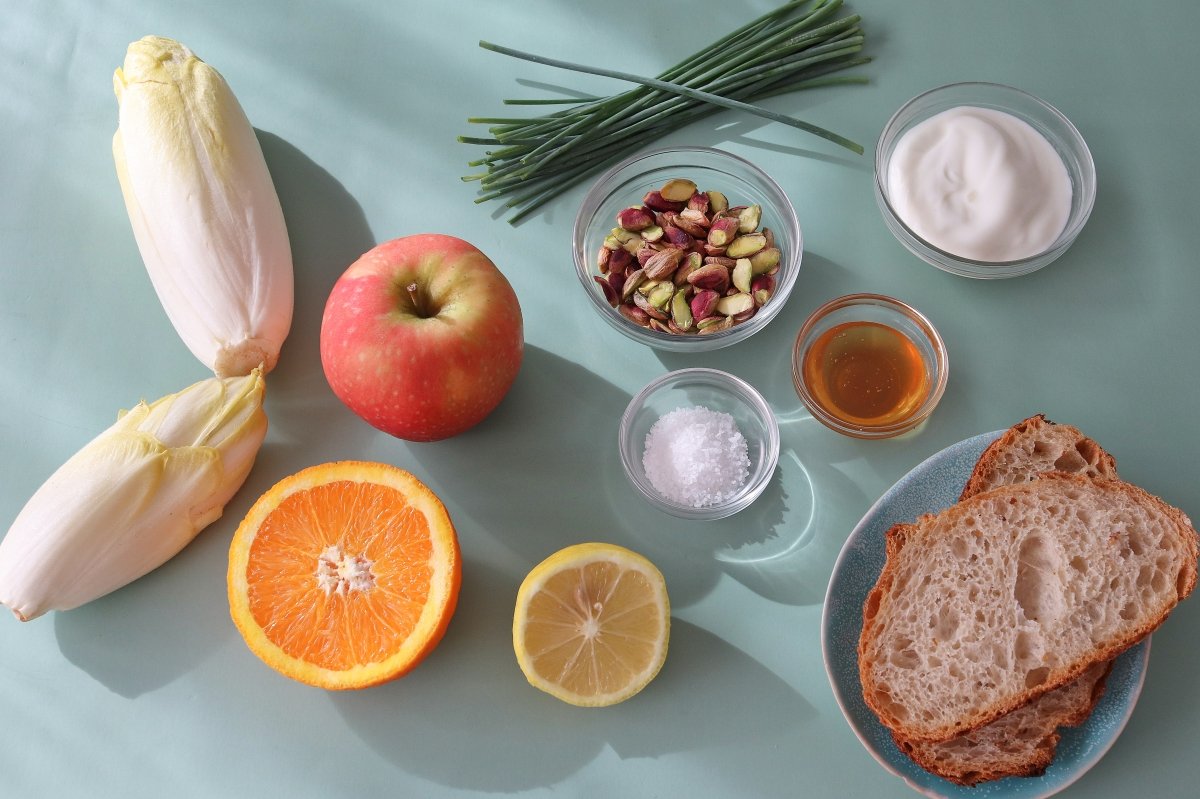 HOW TO MAKE ENDIVE SALAD WITH YOGURT SAUCE
STEP 1
To prevent it from becoming black, we'll start by julienne-slicing 1 apple and soaking it in water with half a lemon's juice. While you prepare the remaining ingredients, leave them to soak.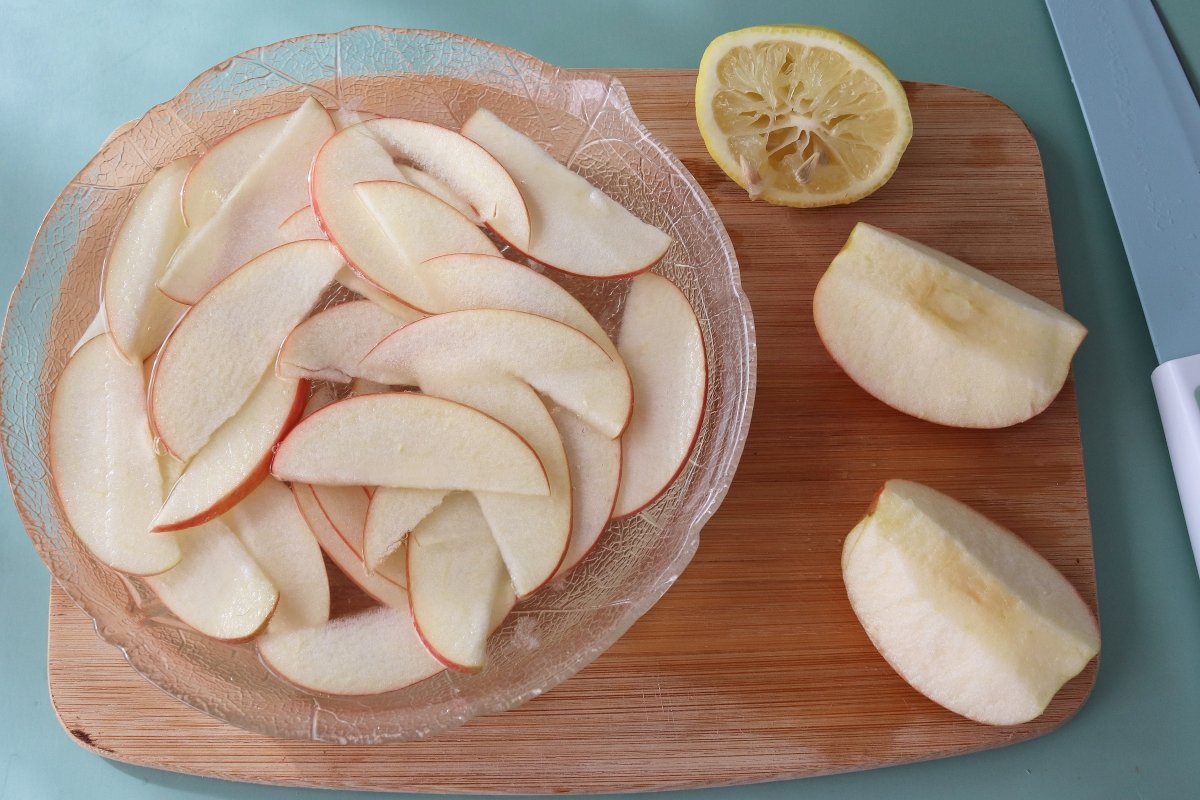 STEP 2
The salad jealousy will then be served with a sauce that we have just made. Mix 200 ml of yogurt, the juice from half an orange, and 1 teaspoon of honey in a bowl to make this. Add 1 tablespoon of minced chives and salt to taste. We've reserved.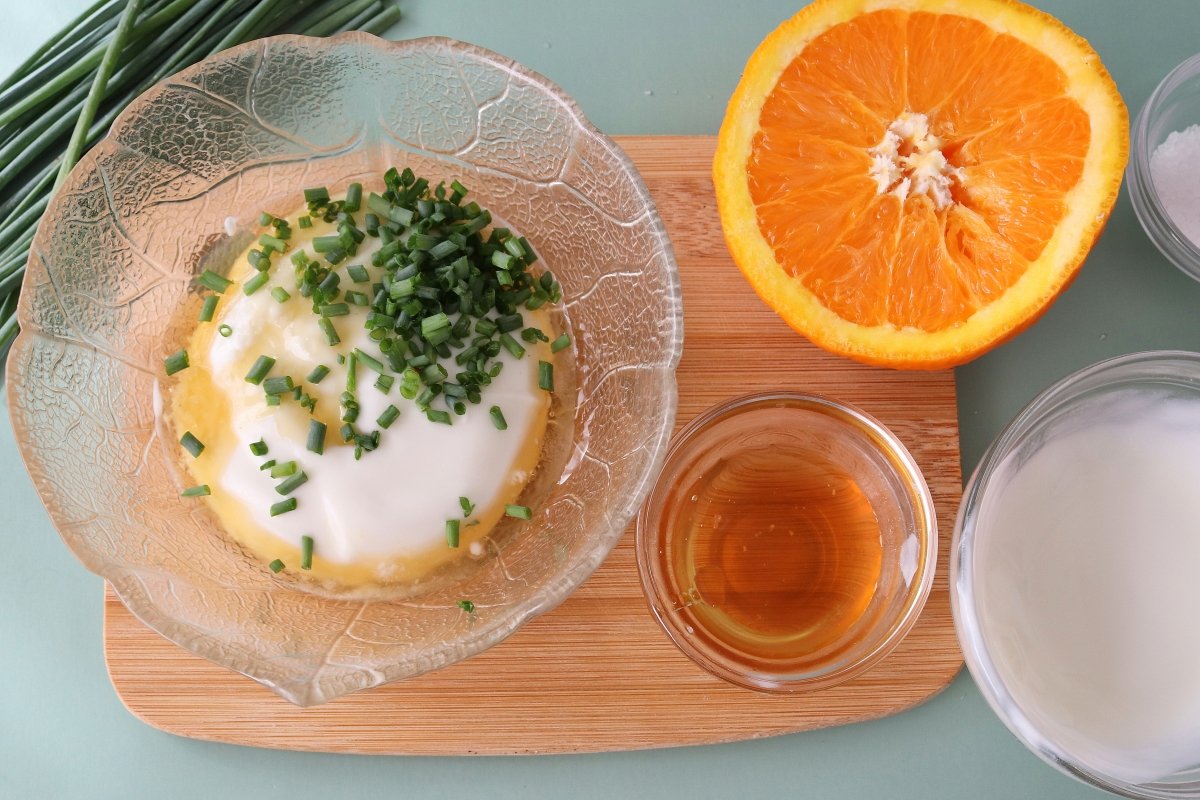 STEP 3
Bread croutons, often known as croutons, are a different addition to this salad. Cut two slices of bread into small pieces and cook them in one tablespoon of olive oil to make the costrones. Use 50 grams of premade, fried croutons as an alternative.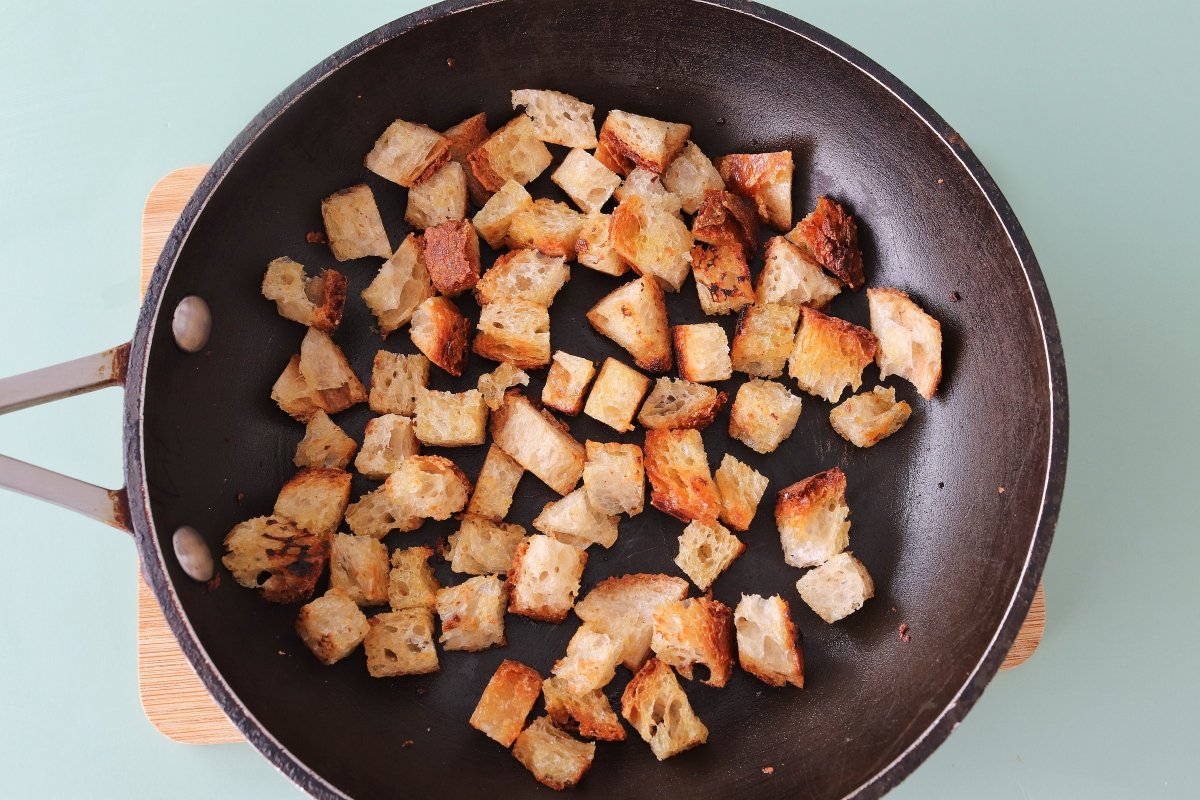 STEP 4
Only the main ingredient needs to be prepared. To achieve this, wash and let the leaves of 2 endives soak well after peeling them one at a time.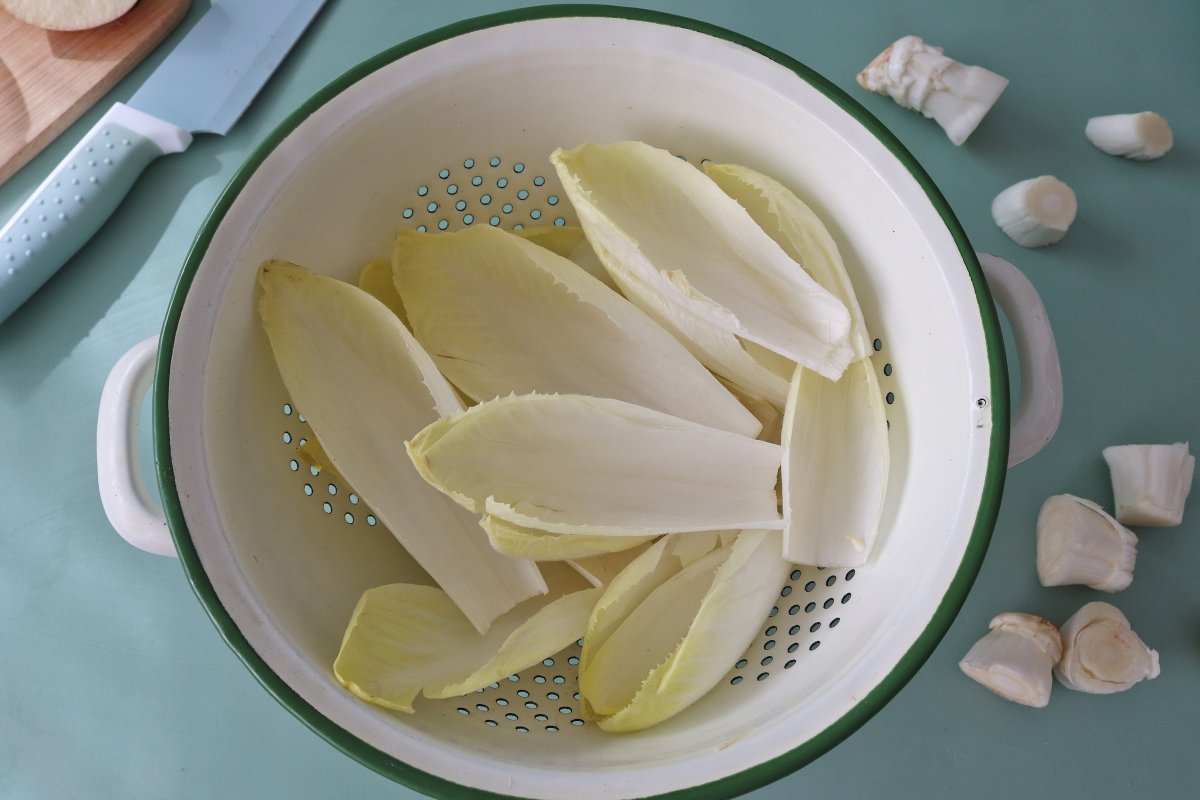 STEP 5
Use a paper towel to pat the leaves dry so they get crispy.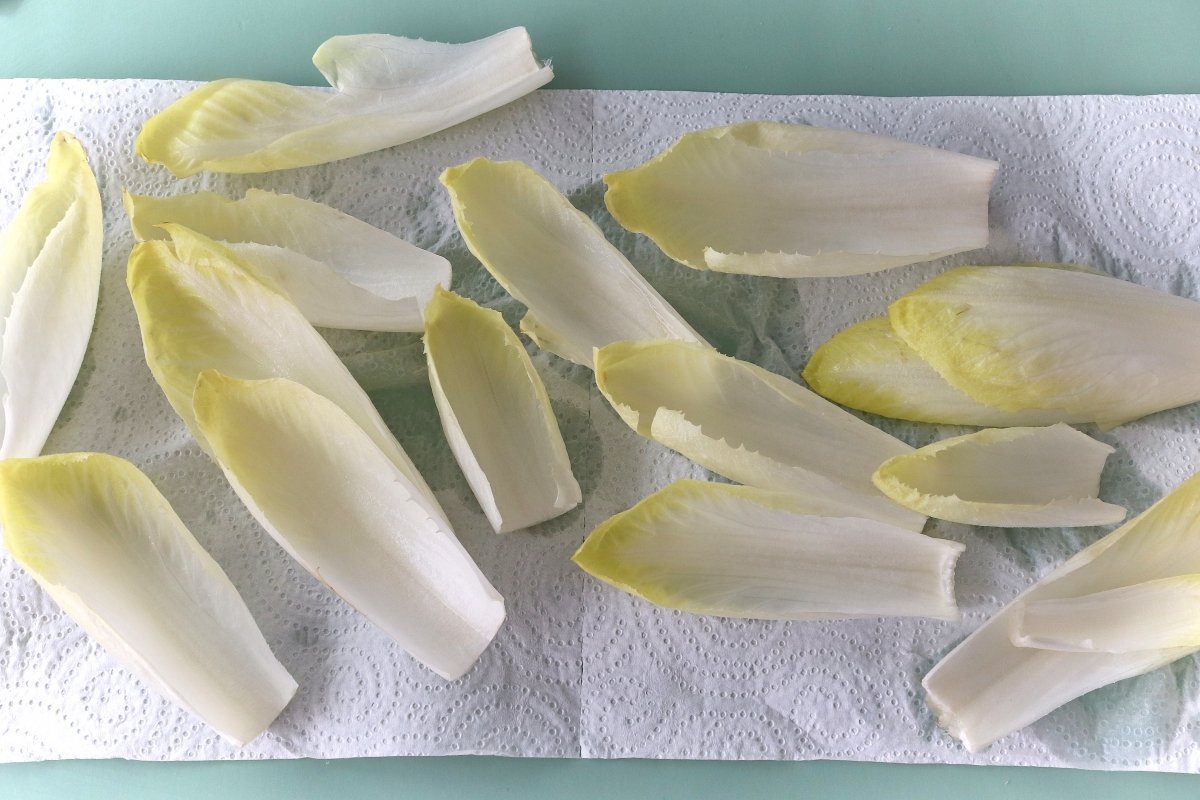 STEP 6
All that's left to do is put the salad together. The endive leaves are placed at the bottom, followed by the apple that has been drained, the croutons, and 1 tablespoon of pistachios scattered throughout the salad. We finished by serving the yogurt sauce we had made to go with the endive salad. We can set aside a small amount of sauce so that each visitor can add more to their preference.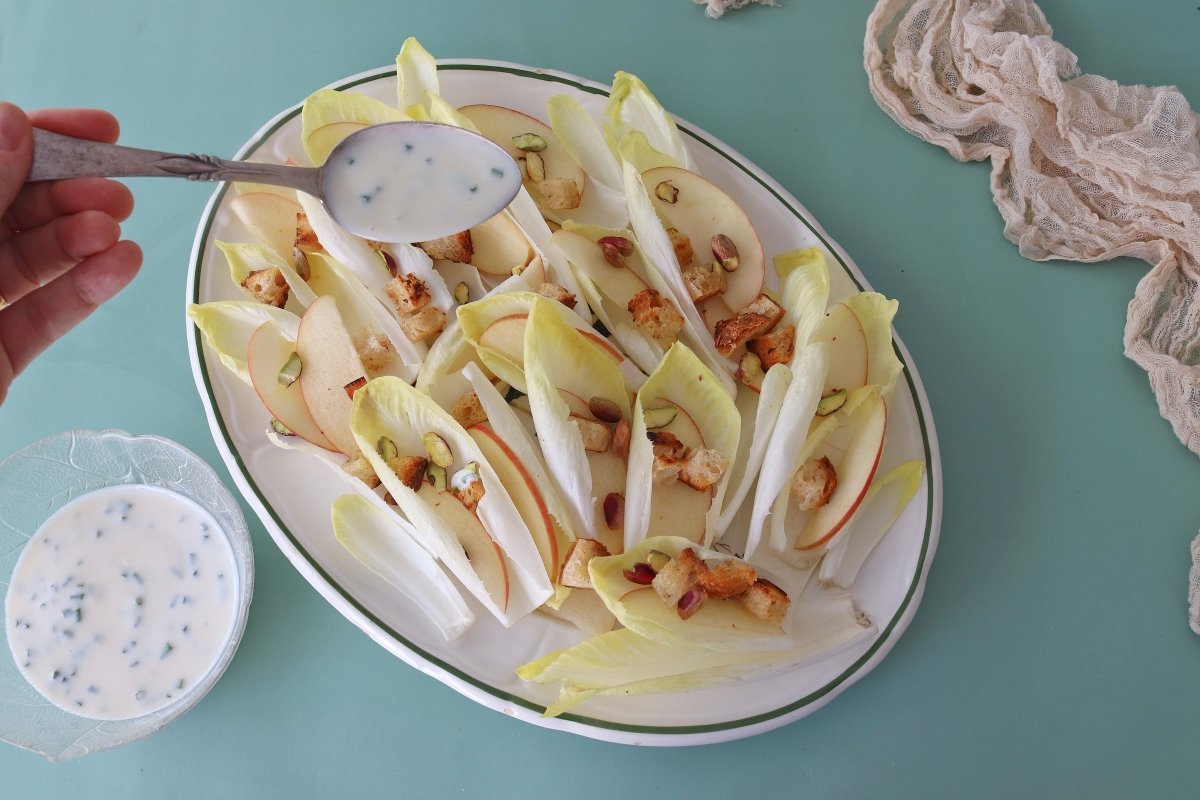 STEP 7
Serve the salad right away or keep it in the refrigerator and set the yoghurt sauce aside to serve with it.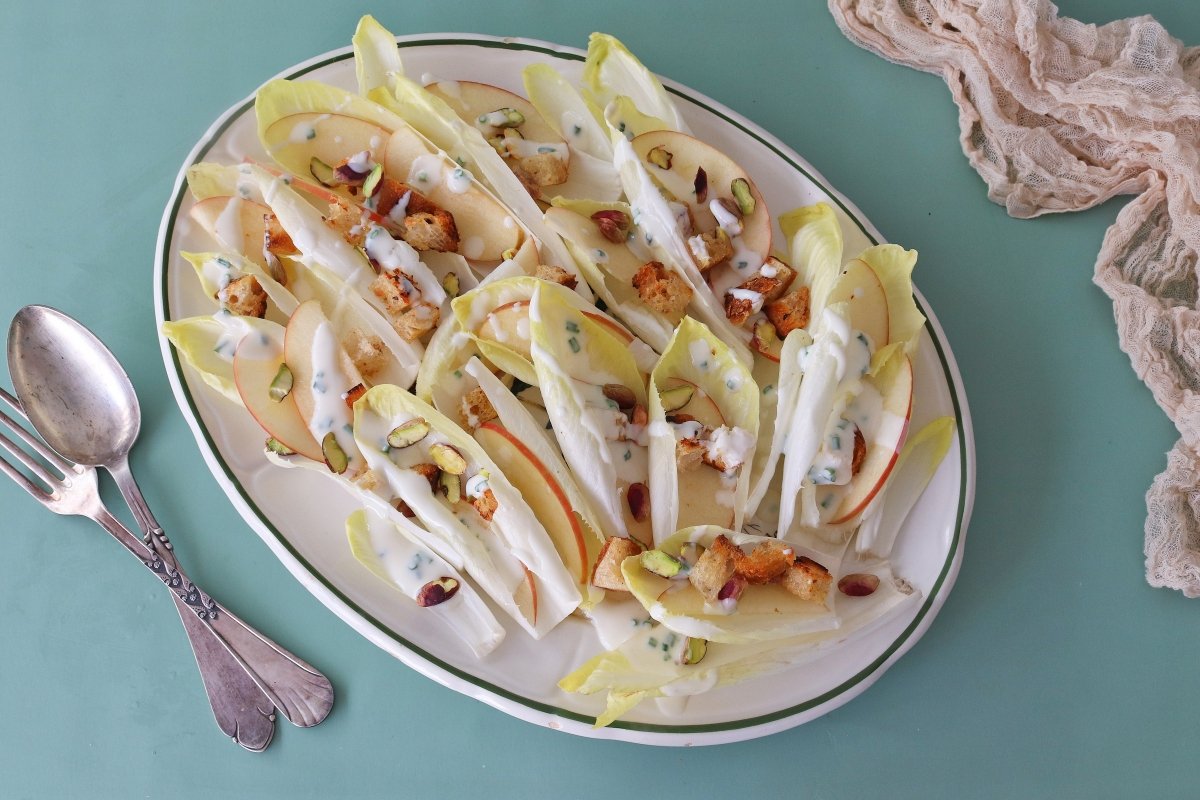 ALSO READ:
LETTUCE AND TOMATO SALAD