A French pate recipe, also called a country terrine, is a French specialty. There it is known as "country pâté oh terrine." It's a meat preparation based on pork products, above all, liver and fat, which can never be missing, and usually some of the less noble cuts of meat. In this way, these less attractive parts are transformed into delicious products.
Its preparation is quite easy. Well, it basically consists of chopping the ingredients and cooking them. On this occasion, we made a simple version, which never ceases to be very tasty because this is a recipe that allows many variations. It can be seasoned with the spices that we like the most and we can add other ingredients. From classics like finely chopped onion, shallot, parsley, and garlic, to nuts like walnuts or pistachios, don't miss the opportunity to create a festive preparation including foie gras duck in the center or a higher level liqueur like a fine cognac.
If you want to enter the world of homemade terrine, we encourage you to start with our country pâté recipe to familiarize yourself with the process and, from there, start making your own creations. The possibilities are almost endless!
When it comes to serving it, it is usually presented sliced ​​and can be eaten as a starter or shared as a snack or an aperitif. We advise you to always accompany the country pâté with good bread so that you can place a piece of pâté on a slice and enjoy it as a canapé. In addition, it is quite traditional to serve it with pickles and pickled onions, whose hint of acidity helps purify the palate and savor each bite even more.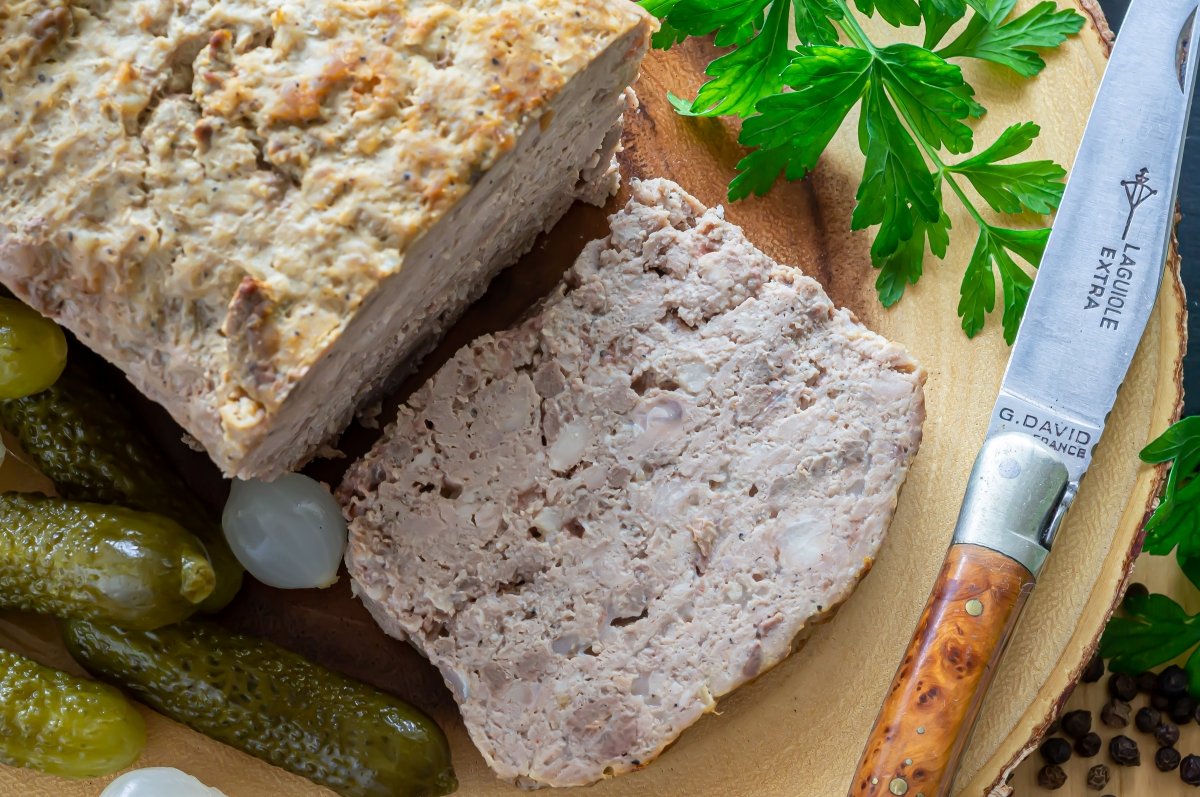 INGREDIENTS
200g of pork liver
25 ml of white wine or cognac
8g of salt.
3g ground black pepper (½ tsp)
1 g sweet or hot paprika (¼ teaspoon)
300g of pork belly
150g of fresh bacon or pork fat.
100 ml liquid whipped cream (30% fat)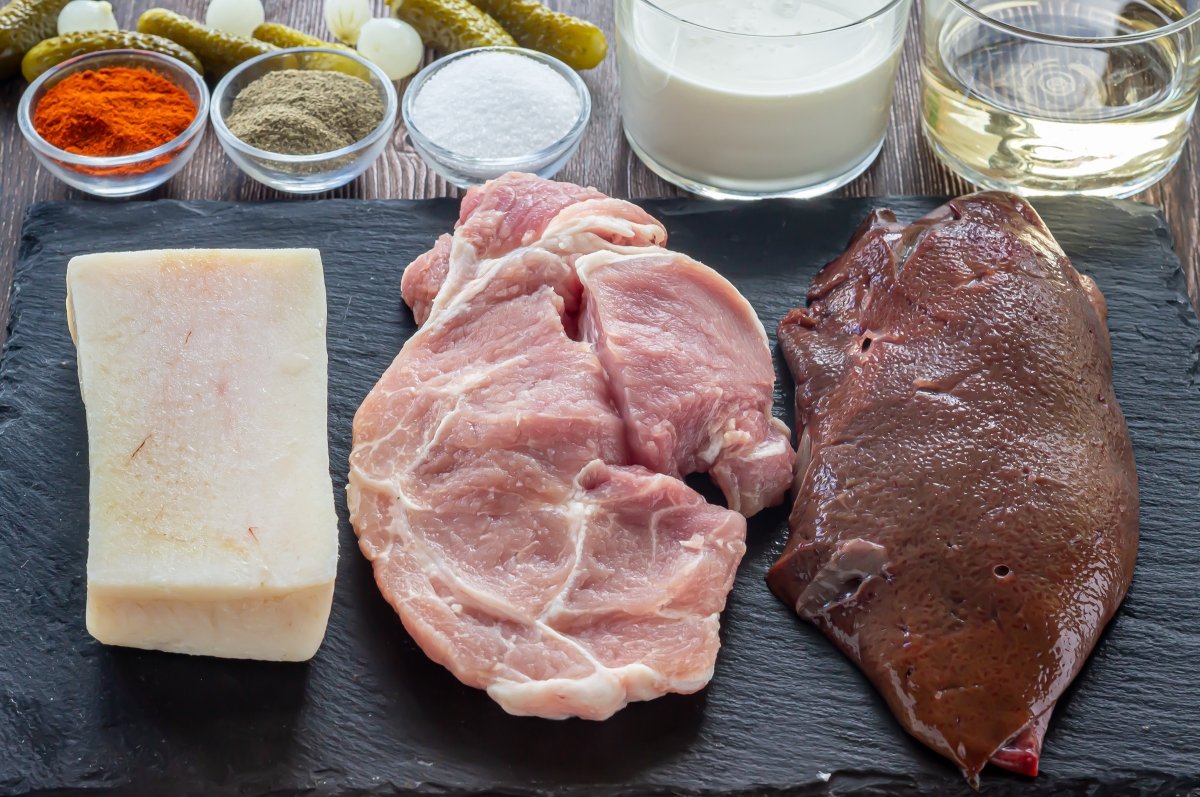 HOW TO MAKE FRENCH PATE RECIPES
STEP 1
Taking 200 g of hog liver is the first step in making our nation's pâté. We'll chop it and combine it with 25 ccs of white wine or another alcoholic beverage, like brandy, to mellow its flavor. We will also include around 4 g of salt, 3 g of black pepper, and 1 g of sweet paprika. Mix thoroughly and let it macerate in the fridge for at least two hours, ideally for up to twenty-four.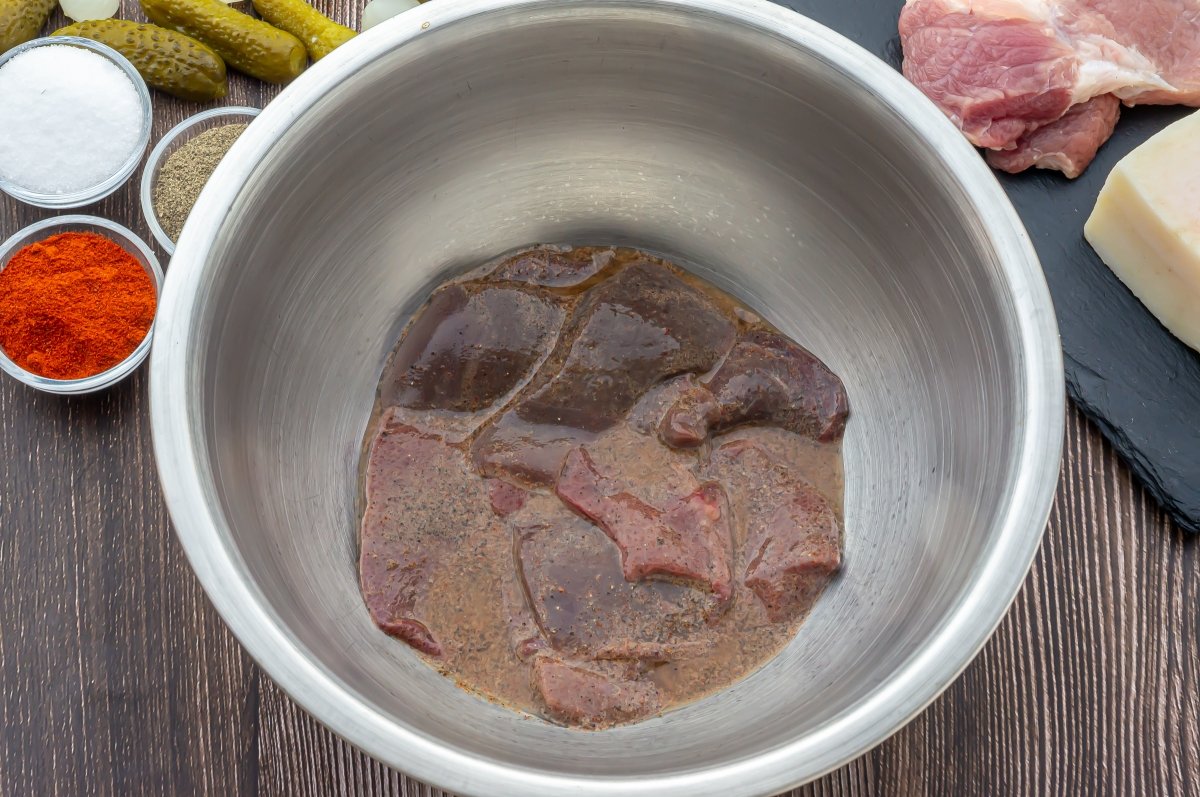 STEP 2
After the liver has been macerated, it will be chopped with 300 g of pork, such as a piece of the needle, and 150 g of pork fat. We can use a knife to chop the meat, but a meat grinder will be quite helpful. The thick cut will be used in this instance, and the meat will be added to the machine with the liver, meat, and fat spaced apart so that they will mingle while being chopped.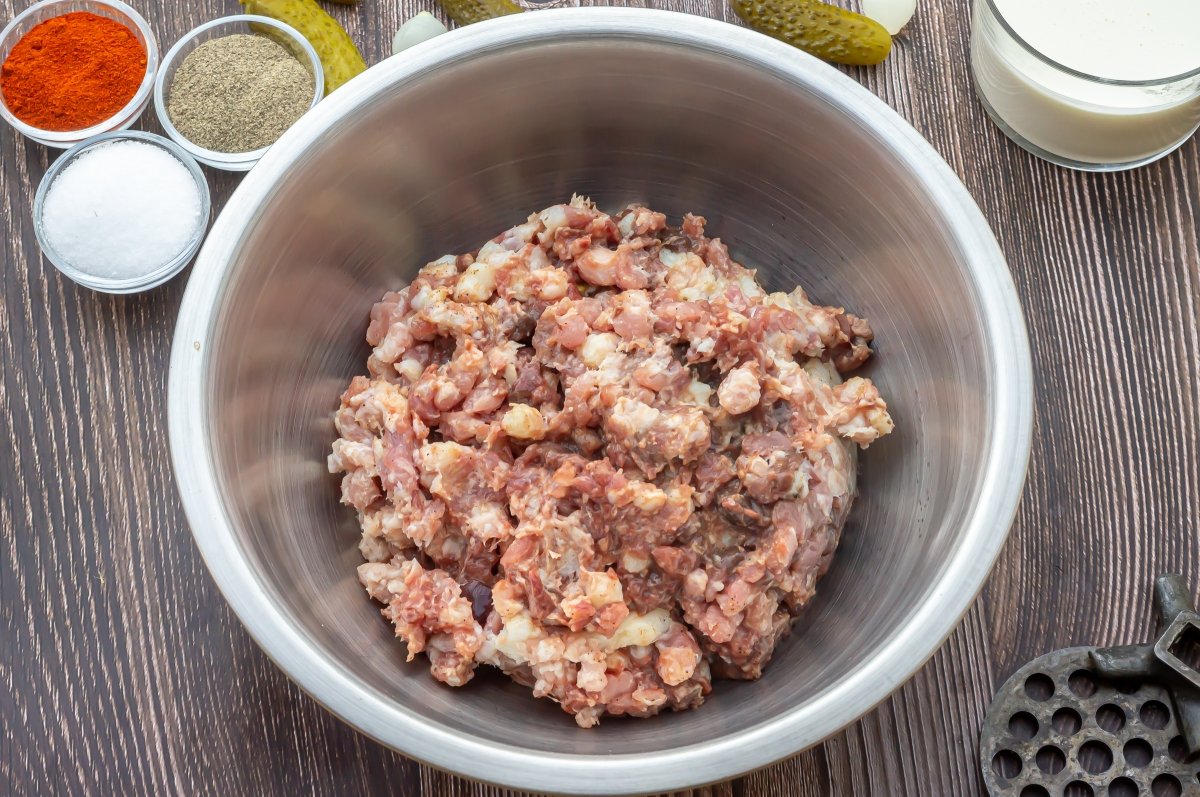 STEP 3
Once everything has been diced, we add another 4 g of salt and continue by adding roughly 100 ml of liquid cream to whip, which will assist us as a unifying factor in addition to softening the flavor. We can now incorporate the additional, chopped components.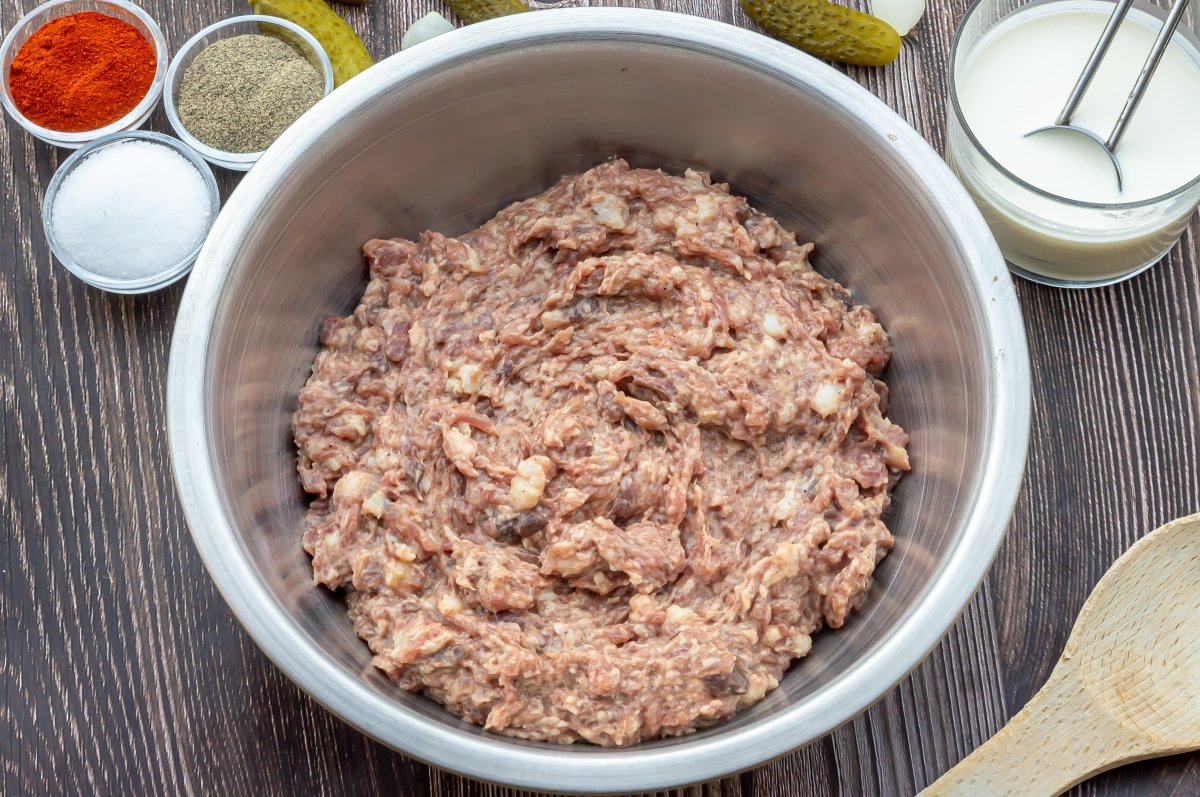 STEP 4
Then, ensuring that the mixture doesn't protrude, we take a rectangle mold with approximate measurements of 16 x 10 x 5 cm or something similar. This mold is placed in a baking dish that is at least half as tall as the mold. We pour the entire mixture into the mold and, if we want an intermediate layer, like foie gras, we'll add it now as we fill in the gaps.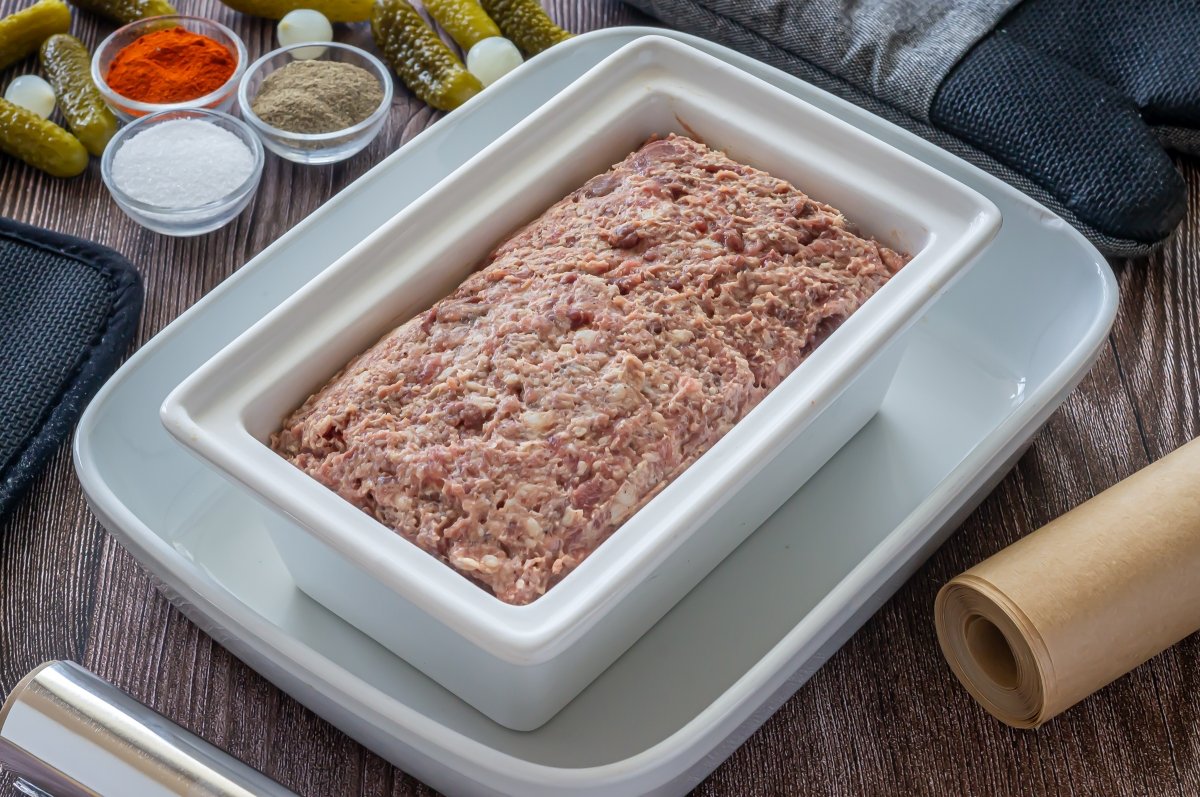 STEP 5
Our mold is now covered with a piece of parchment paper, followed by an aluminum foil covering. Because aluminum is harmful, using parchment paper primarily serves to protect the meat from coming into contact with it.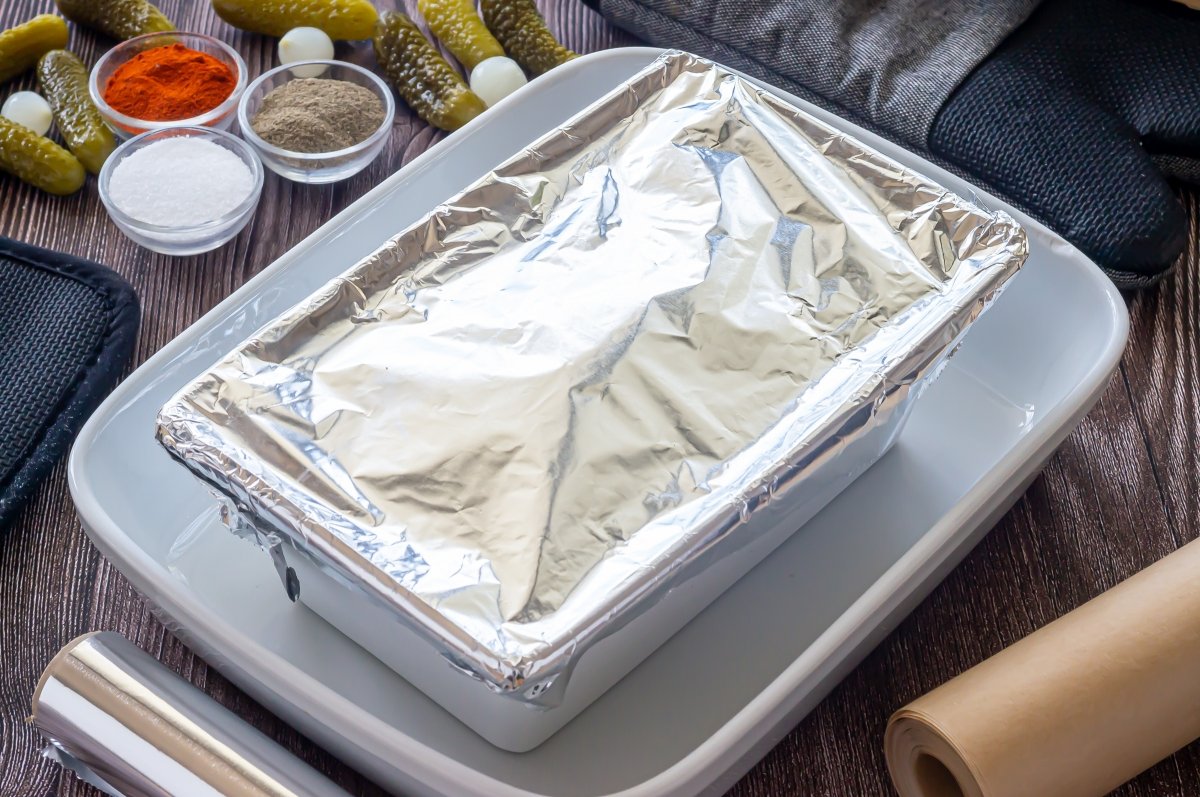 STEP 6
We place the pâté in the oven, create a bain-marie by adding hot water to the tray where the mold was placed, and then cook the terrine for 1 hour and 15 minutes at 200 °C at medium height. We will reveal the mold at the halfway point, then complete the cooking.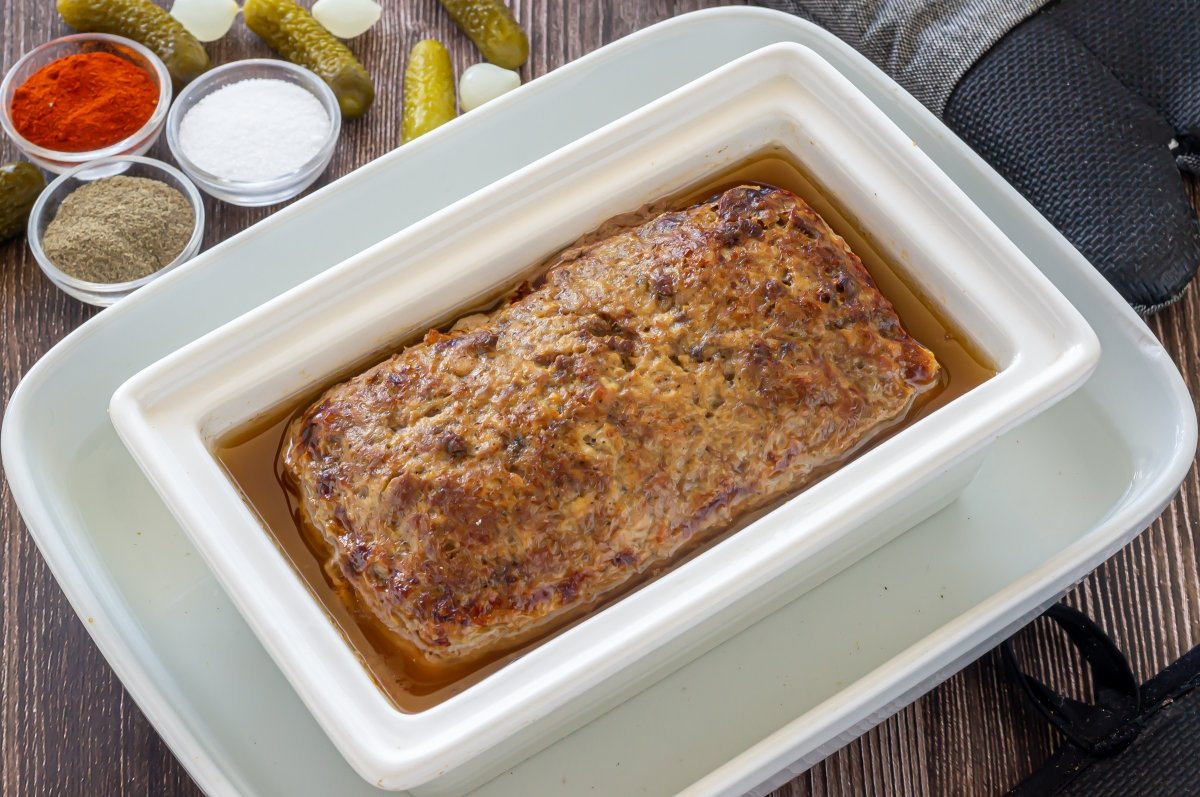 STEP 7
Let our country's pâté sit at room temperature for about 4 hours once it is finished. This benefits us because the pâté absorbs the fluids as it cools, making it less dry. Finally, we store our pâté in the refrigerator for the next day. Slices should be cut into before being oiled.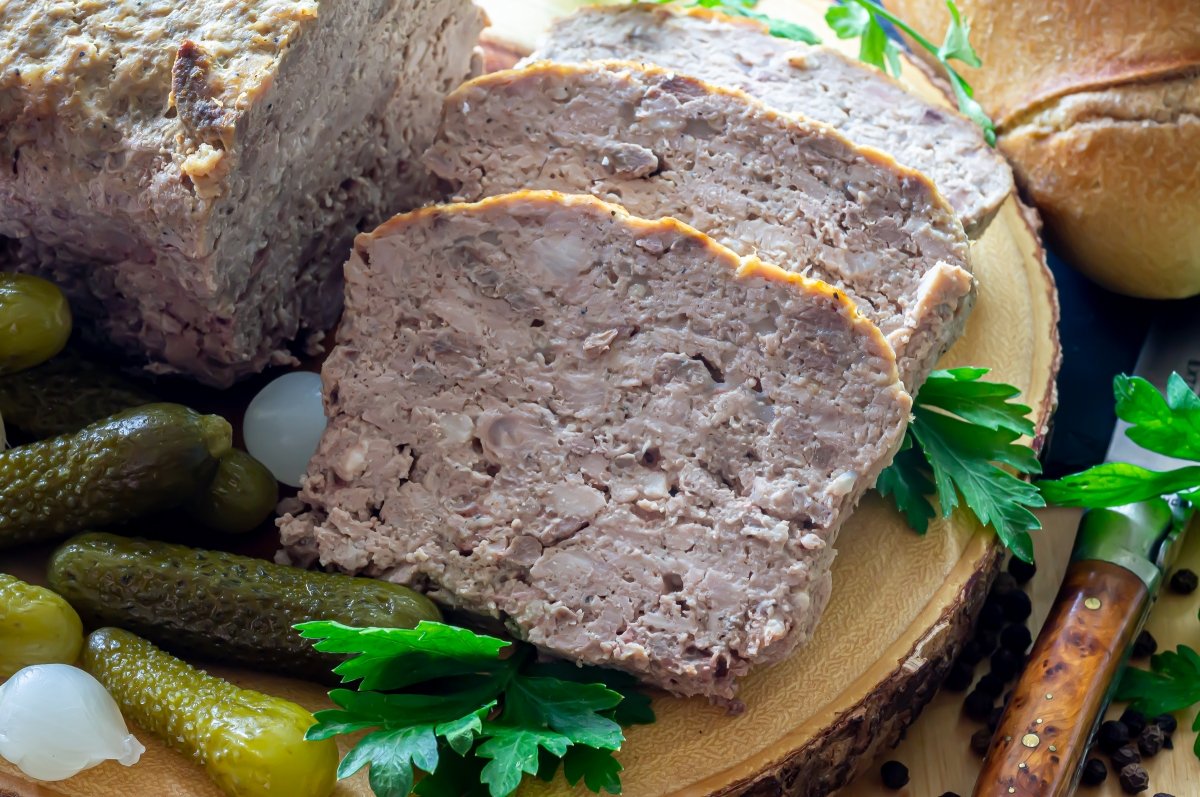 Also read: Easy Austrian Cookies