To prepare the French toast recipe without vanilla, we will use any bread that has been somewhat dry. We don't care whether it's a traditional bread or a forgotten brioche. For this reason, it is a recipe to take advantage of, to give an outlet to any bread that is a little dry in the most delicious way.
Although it is a fairly high-calorie dessert because it is fried, you can afford the whim of tasting good toast at least once a year. And it's worth trying real pancakes and savoring their taste. It is a simple easy french toast recipe to make at home.
In the traditional recipe, the milk is infused with cinnamon and lemon, but if you don't like either of these two flavorings, you can remove them or replace them with one of your choices.
You can have the toast alone, accompanied by fresh fruit, ice cream, etc. But it is best to eat them freshly prepared when they are still a little warm so that we can enjoy all their smoothness.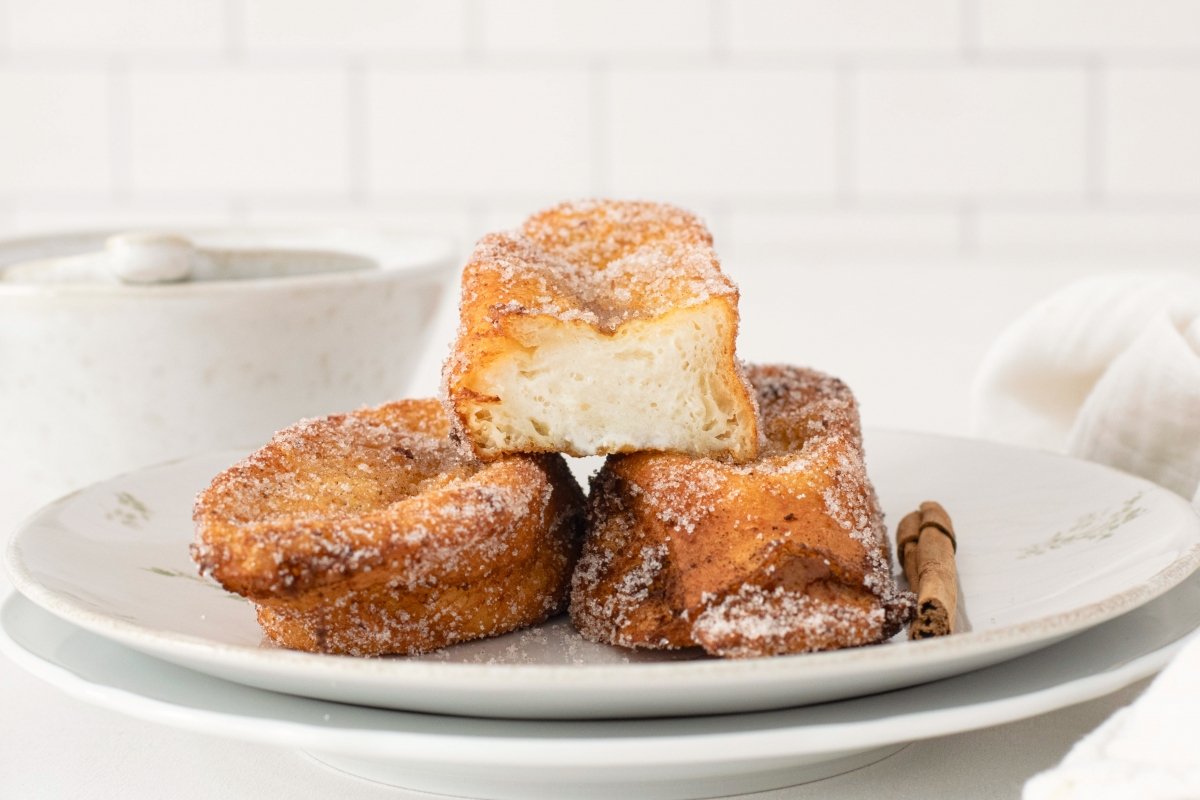 INGREDIENTS
1 liter of whole milk
2 cinnamon sticks
The skin of half a lemon
10 slices of bread from the day before (it can be bread, a brioche…)
1 beaten egg
Frying oil
50 g white sugar (to sprinkle)
10 g cinnamon (to sprinkle)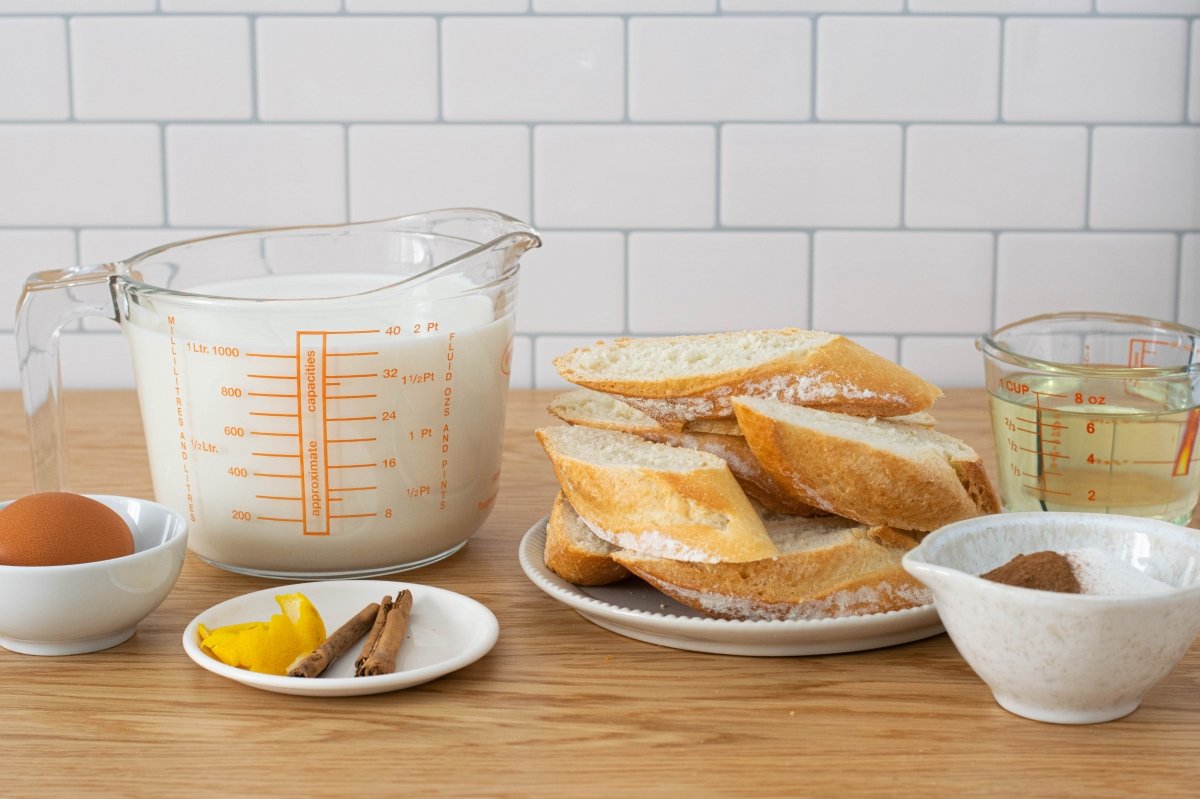 HOW TO MAKE FRENCH TOAST RECIPE WITHOUT VANILLA
STEP 1
In a saucepan, combine 1 liter of milk, 2 cinnamon sticks, and the peel of a lemon. Over medium heat, until it starts to boil.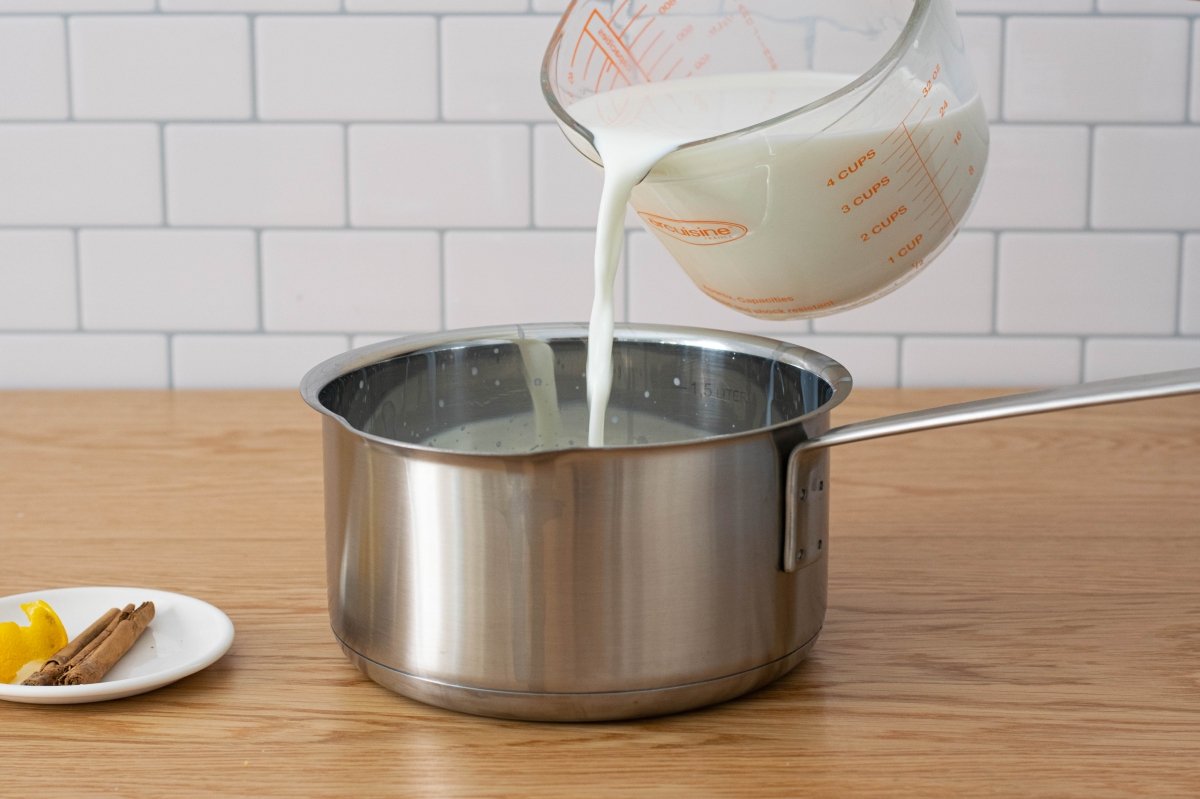 STEP 2
When the milk starts to boil, we turn off the heat and pour it into the source so that the bread can soak it up. Allow to totally cool.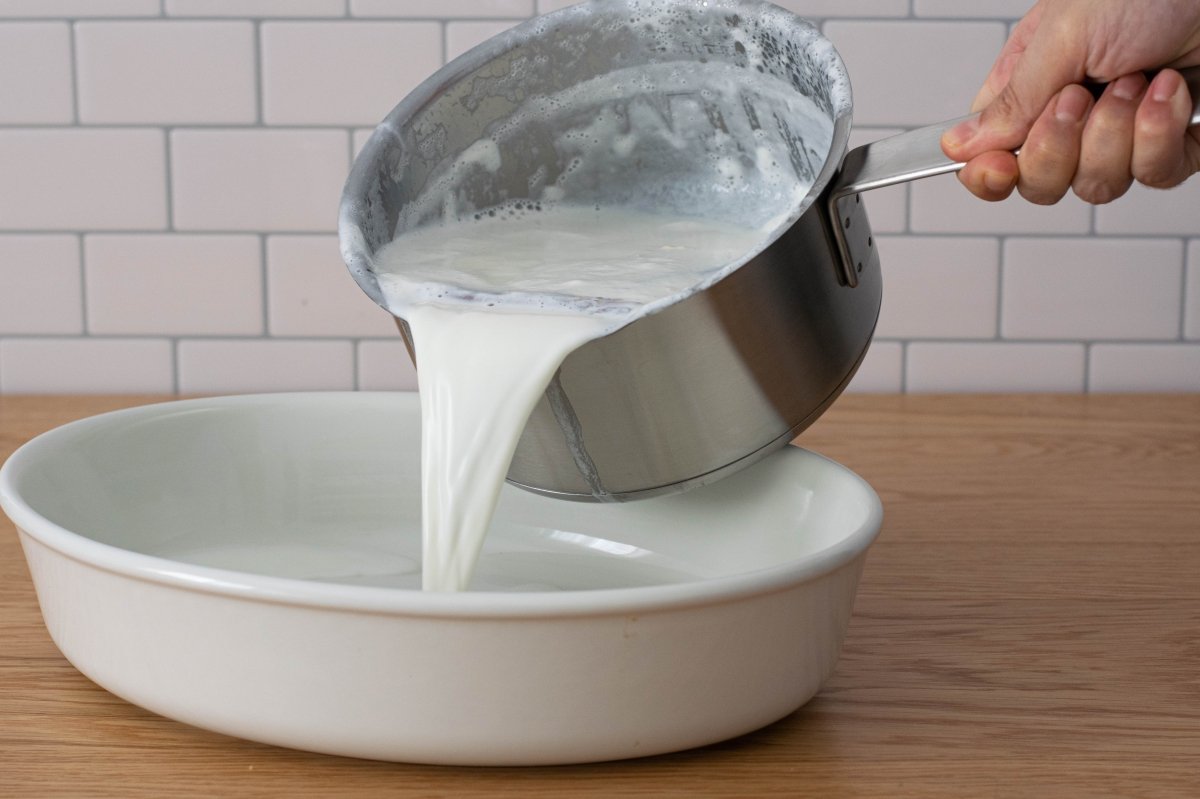 STEP 3
Remove the cinnamon and lemon zest, which will have infused and left all of their aromas in the milk once it has cooled.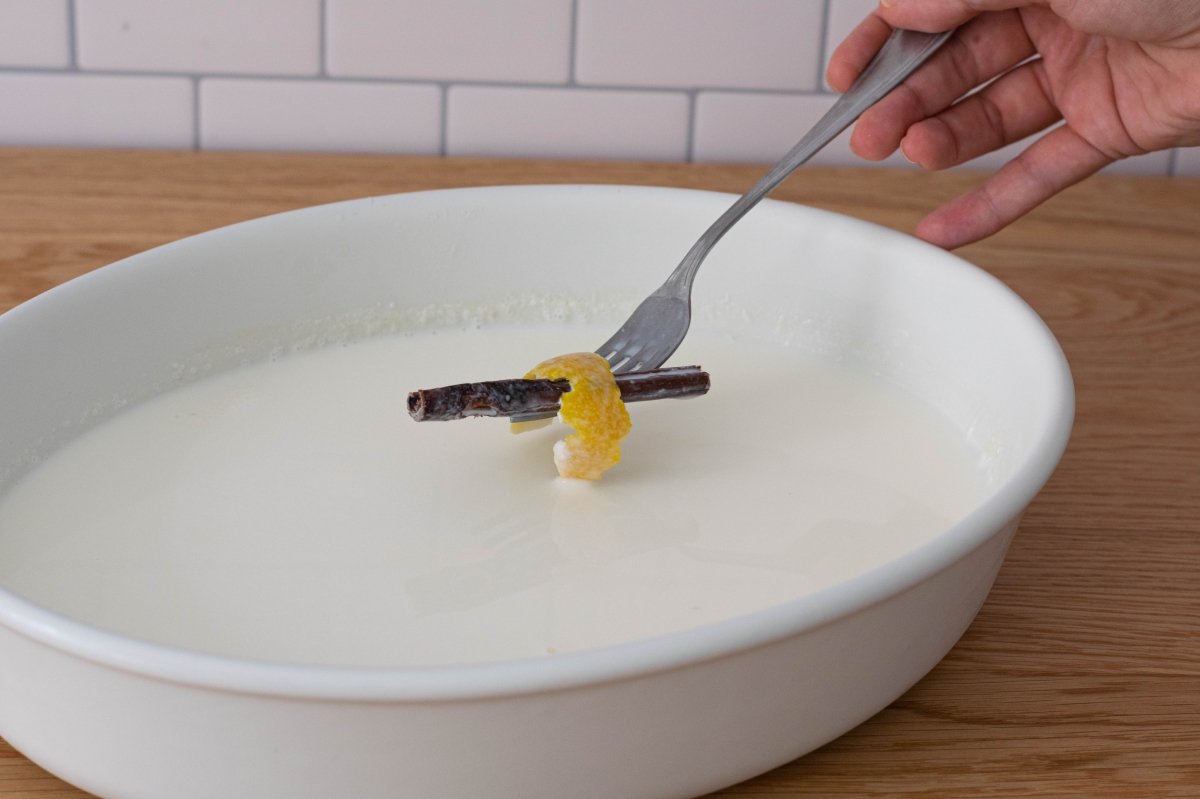 STEP 4
Ten slices of bread are placed in a tray with milk, and they are allowed to soak up the milk thoroughly for about 20 minutes on each side, or until they are very soft but manageable with our hands.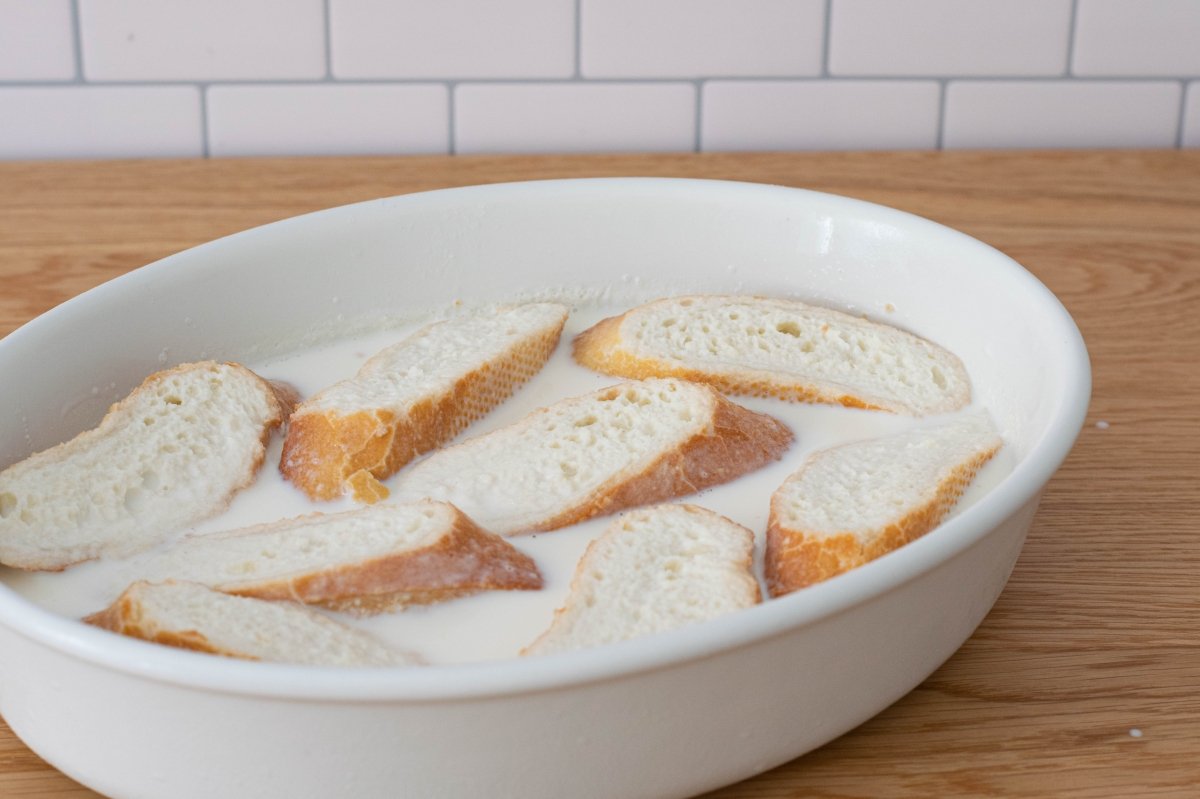 STEP 5
To drain extra milk, set the bread pieces on a wire rack.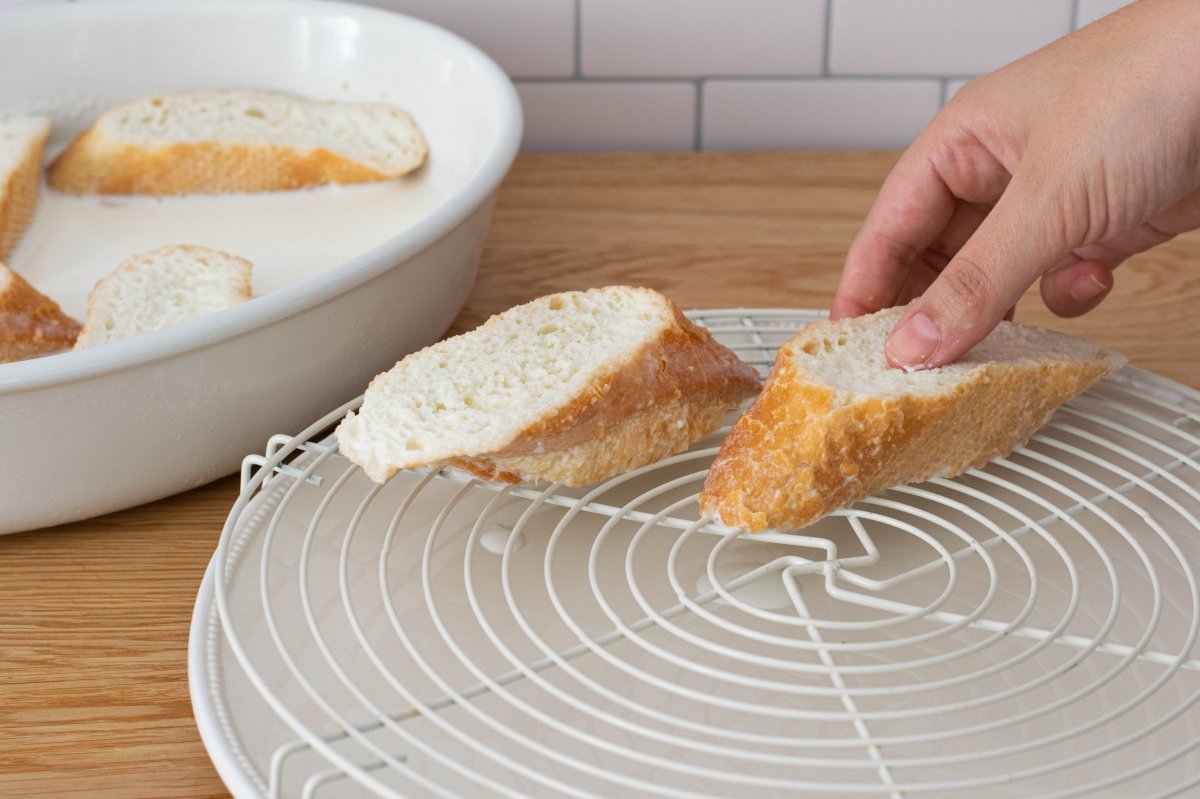 STEP 6
Pass the pieces of bread that have already absorbed the beaten egg's liquid.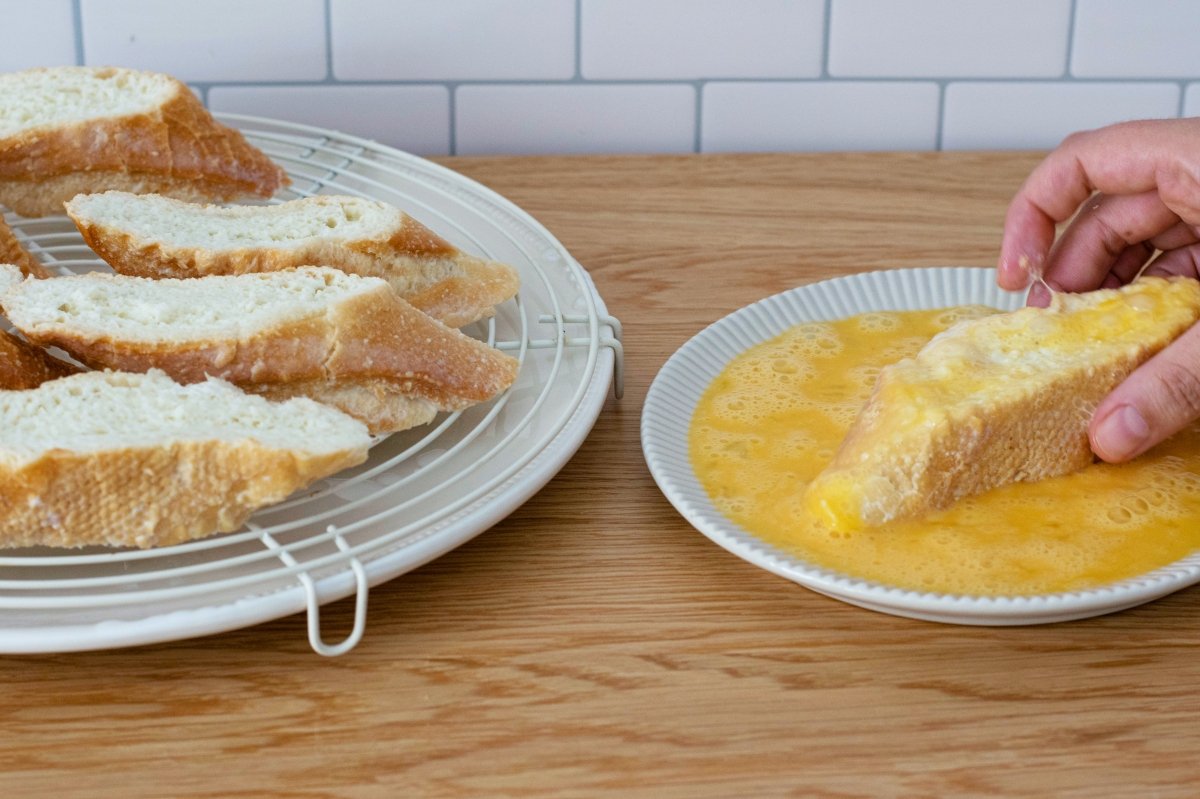 STEP 7
Heat up a saucepan or frying pan with about two fingers' worth of oil. Cook the toast until it is the desired level of golden brown on both sides.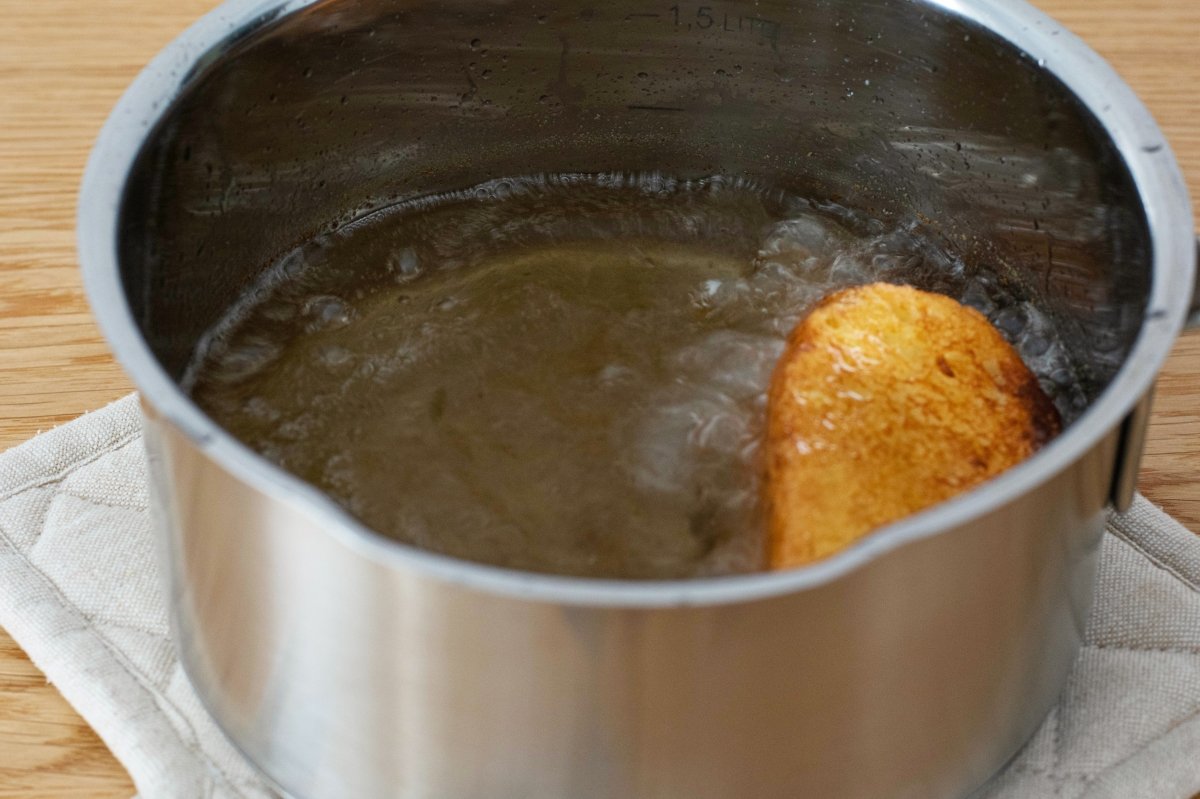 STEP 8
Toast should be taken out of the oil and placed on a paper towel to absorb any extra oil.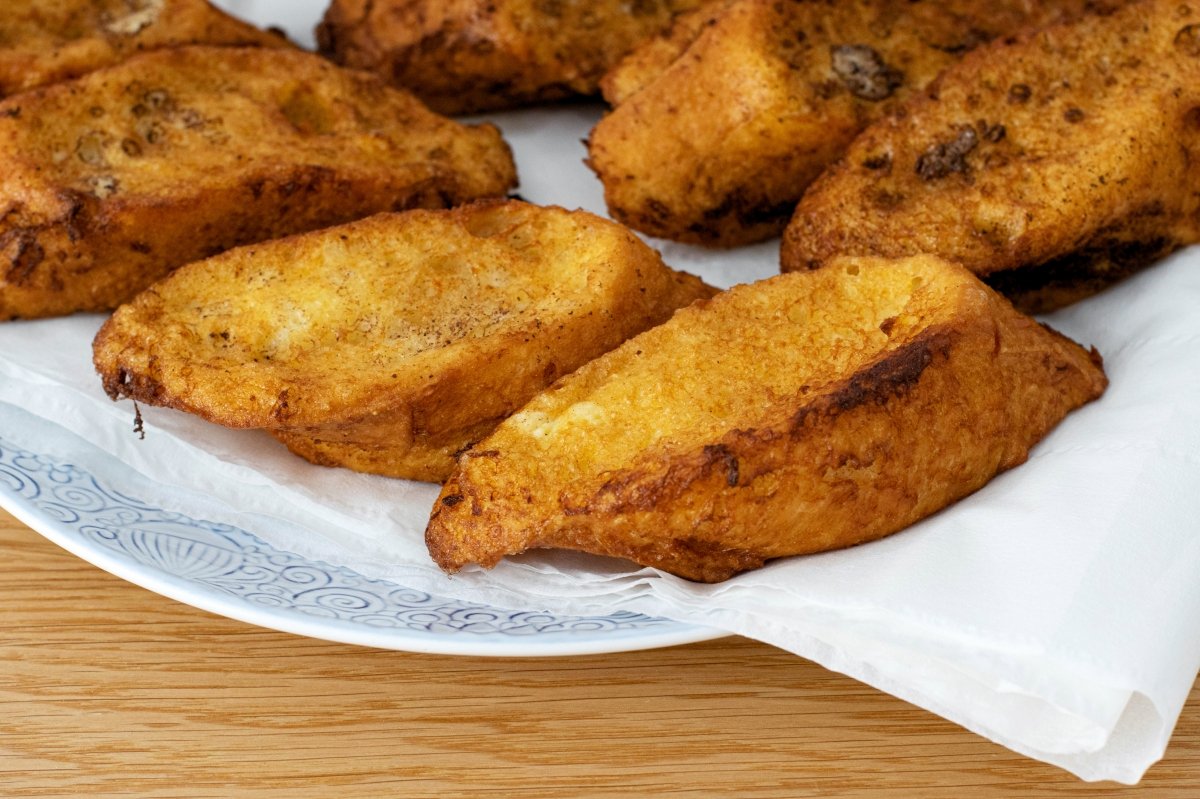 STEP 9
Allow the toast to slightly cool so you can handle it with your hands. Then, sprinkle it with a mixture of 50 g of white sugar and 10 g of cinnamon, or any other amount you like.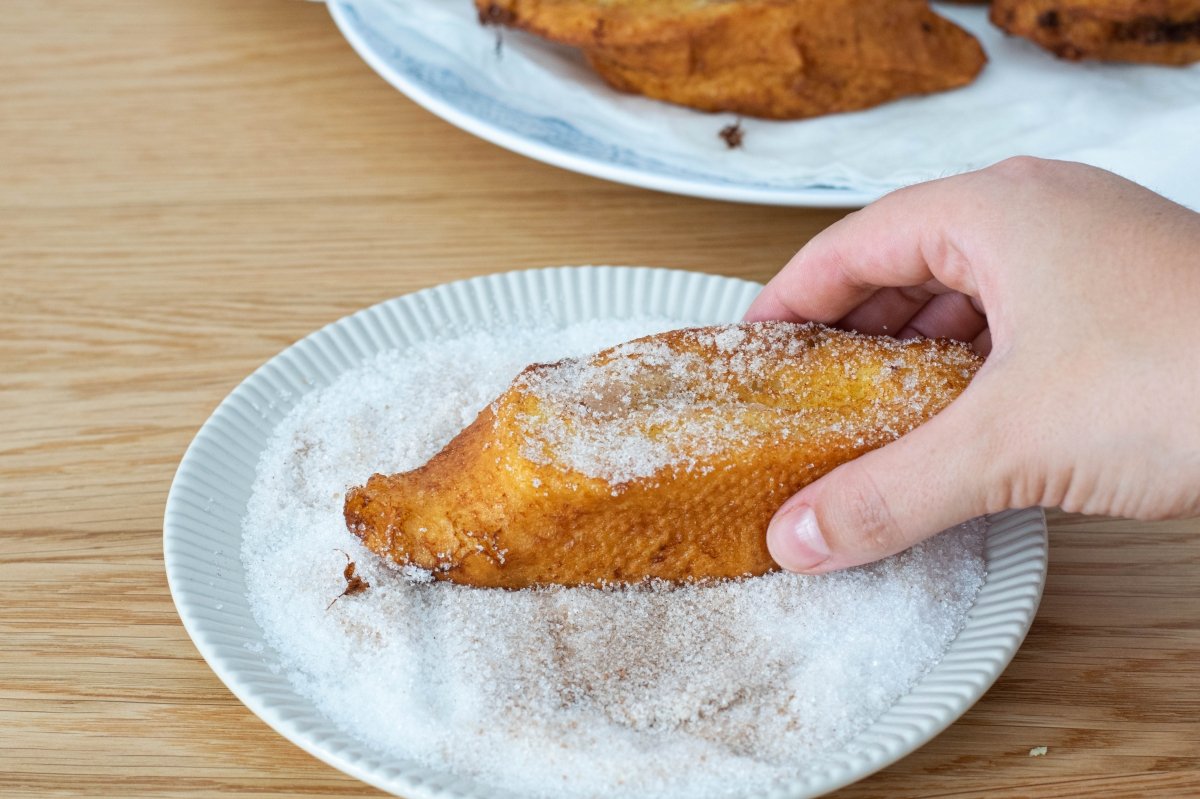 STEP 10
Our homemade French toast is served right away so we can enjoy it while it's still warm.