Argentinian fatty biscuits, or a healthy alternative to biscuits, are a few round crackers about 4 cm in diameter and about 1.5 cm thick. They have the particularity that their surface is decorated with small holes. To prepare them, we only need wheat flour, water, fresh yeast, salt, and beef fat—the latter being responsible for its unique flavor.
As this is a typical Argentinian product, in other countries it may be more difficult to obtain cow fat, so can replace butter without significantly altering the final result.
Fat biscuits are a common accompaniment when drinking mate, although they are so delicious that you will want to eat them anytime. Do you dare prepare them?
INGREDIENTS
400g of all-purpose wheat flour
9 g of fresh yeast (or 3 g of dry yeast)
100ml water
12 g fine salt
160g of beef fat or butter
A little more butter for brushing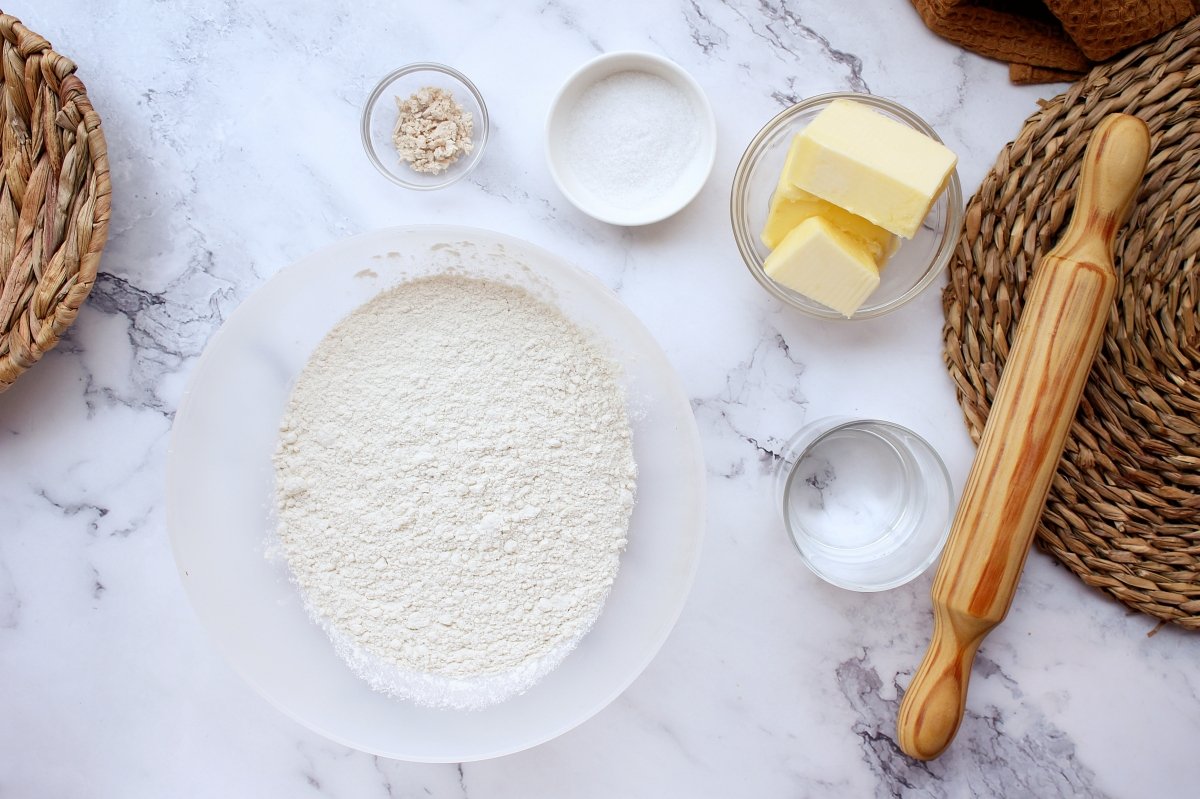 How to Make a Healthy Alternative to Biscuits
STEP 1
The first step is to combine 400 grams of all-purpose wheat flour in a bowl. We make a volcano out of the flour and fill it with 9 grams of crumbled fresh yeast and 100 ml of water.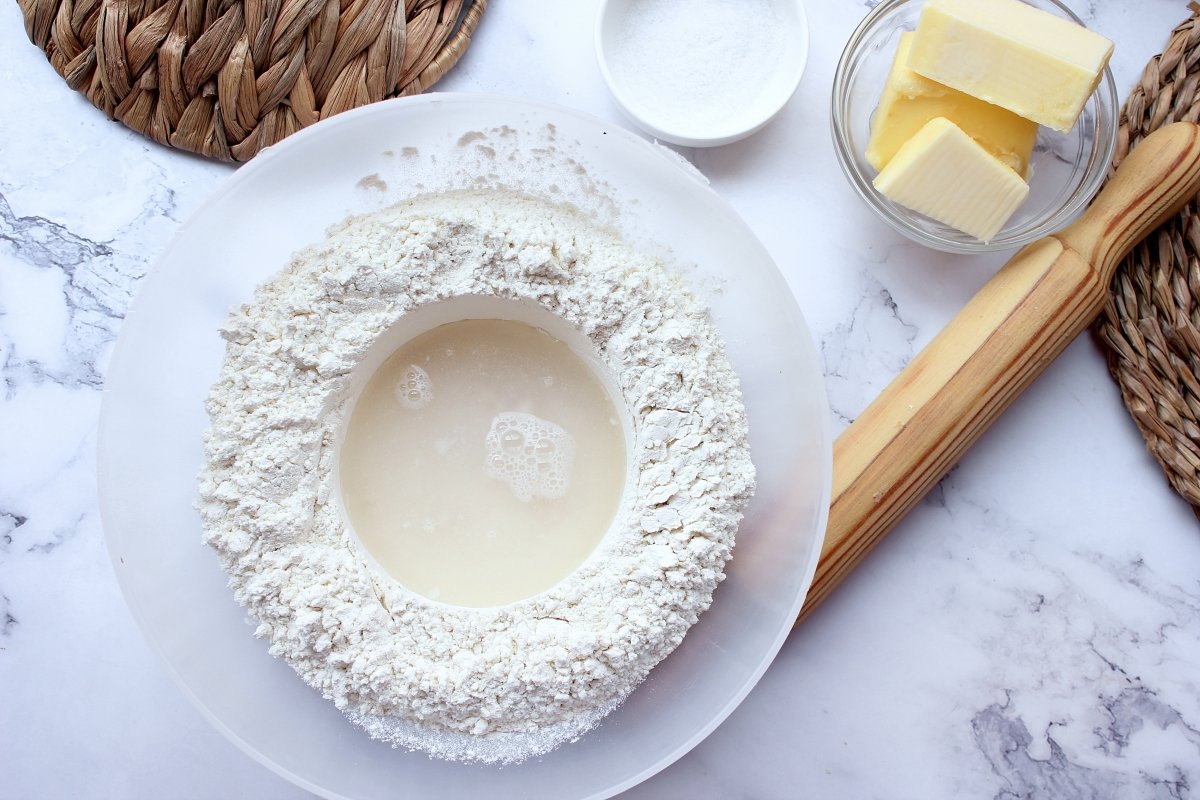 STEP 2
With your hands, combine the ingredients to make a sandy-textured paste. At this point, 12 grams of fine salt are added.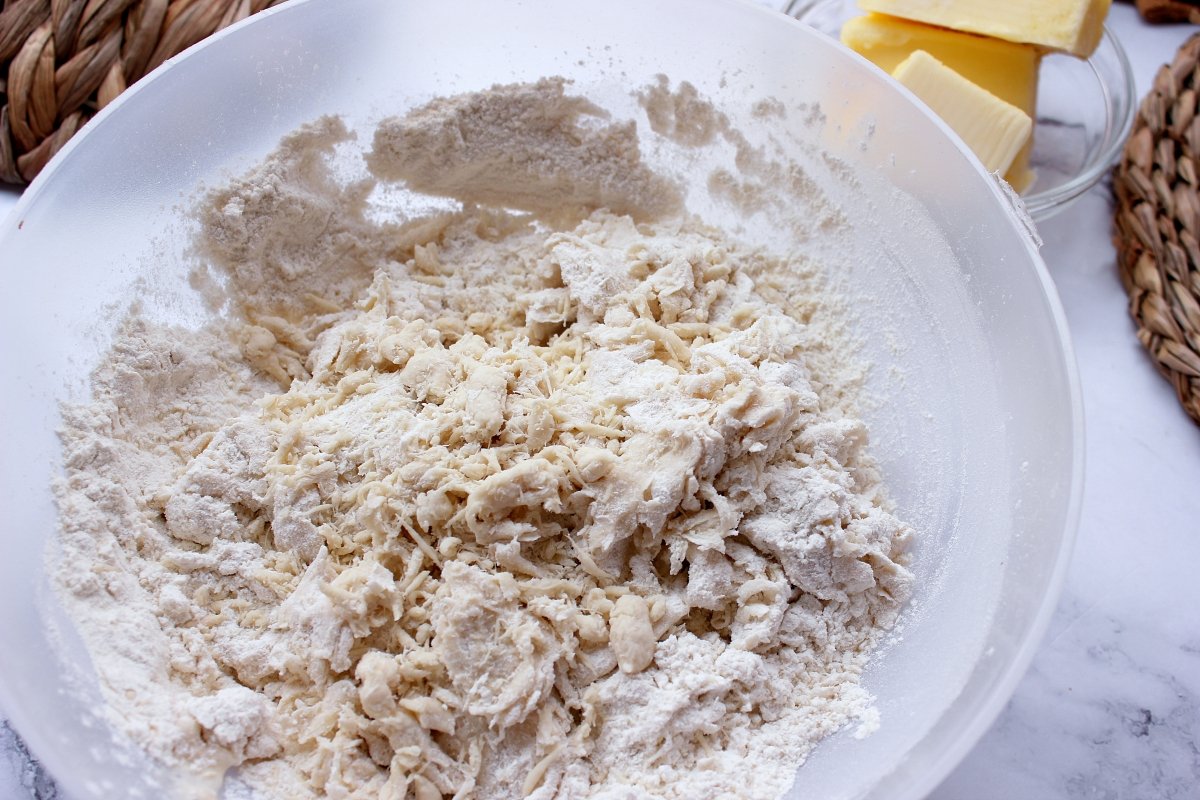 STEP 3
Add 160 grams of room temperature beef fat or butter and combine all the ingredients, kneading until a lump-free, smooth, and non-sticky texture is formed.
We shape it into a ball, wrap it in plastic wrap, and place it in the refrigerator for 20 minutes to allow the butter to firm and the dough to be more easily handled.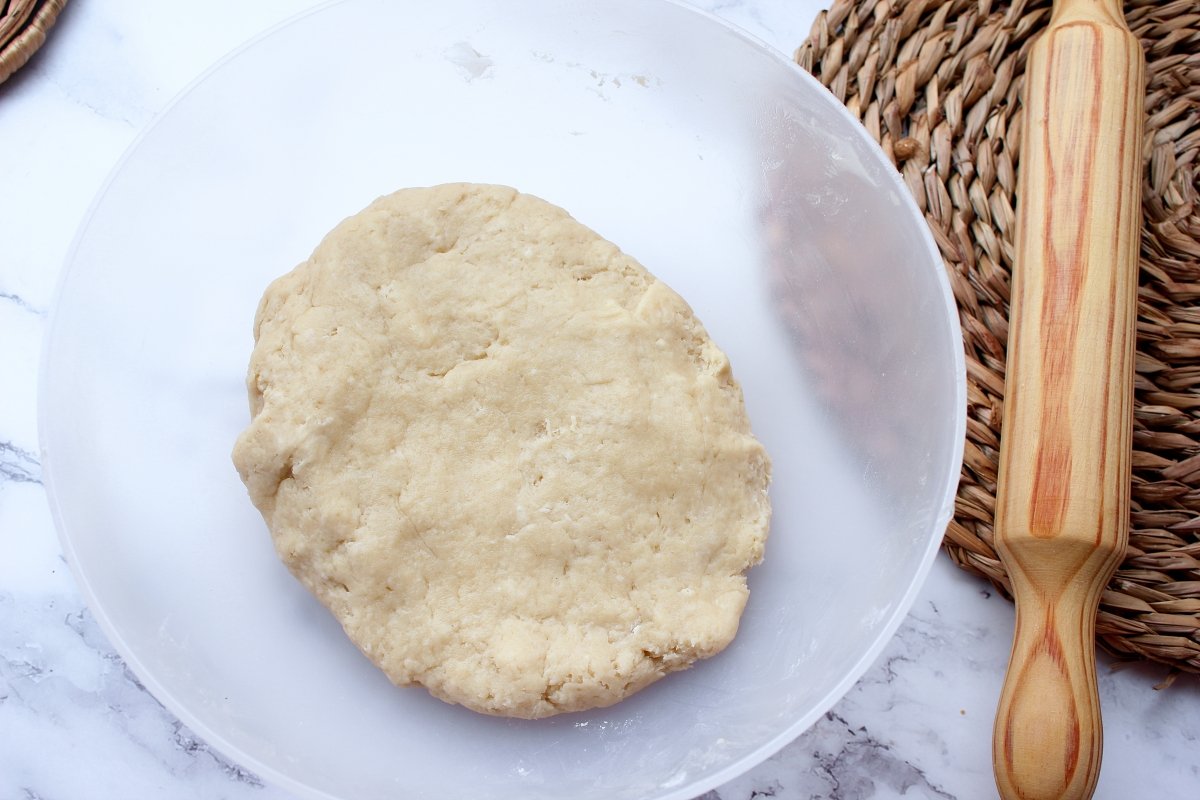 STEP 4
Once the dough has cooled, place it on a sheet of silicone or parchment paper and spread it out into a rectangular shape with a rolling pin.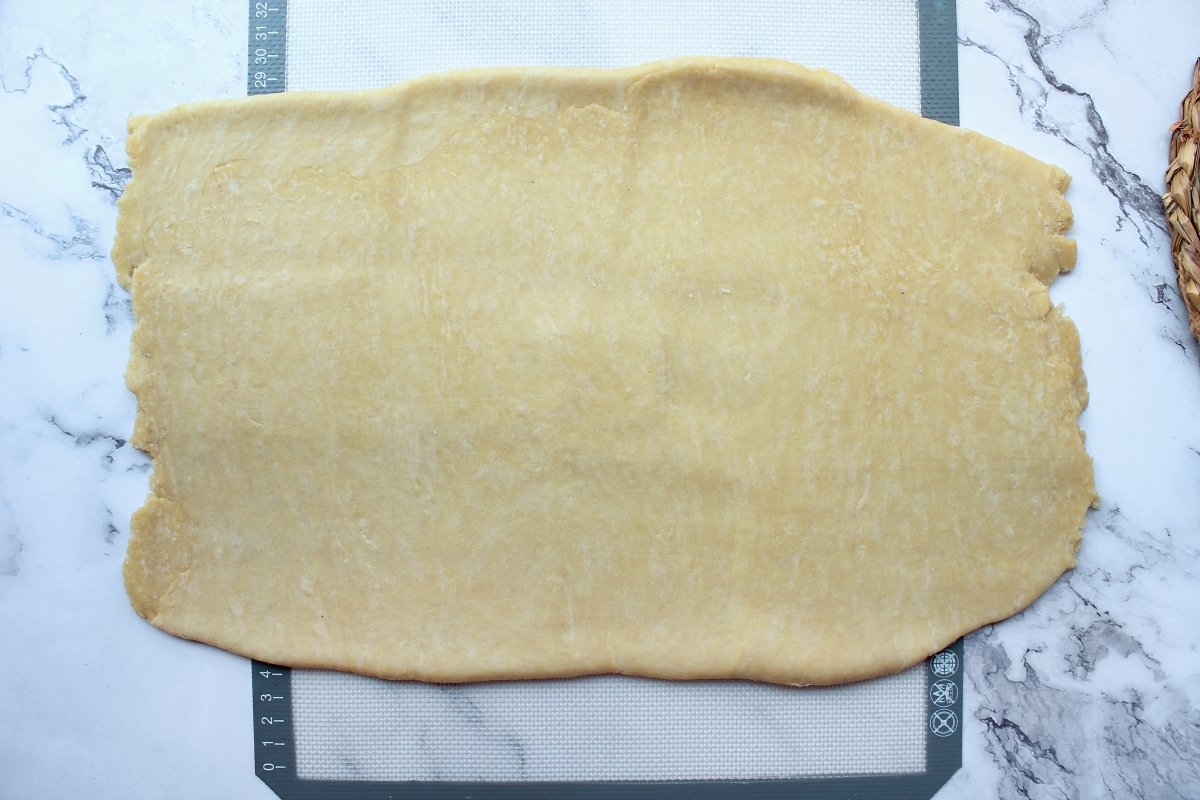 STEP 5
We construct a fold in the dough by bringing the left side of the rectangle to the right side, reaching 2/3 of the way.
We repeat the process with the third remaining on the right, moving it to the left to form a rectangle of dough similar to the one seen in the photo.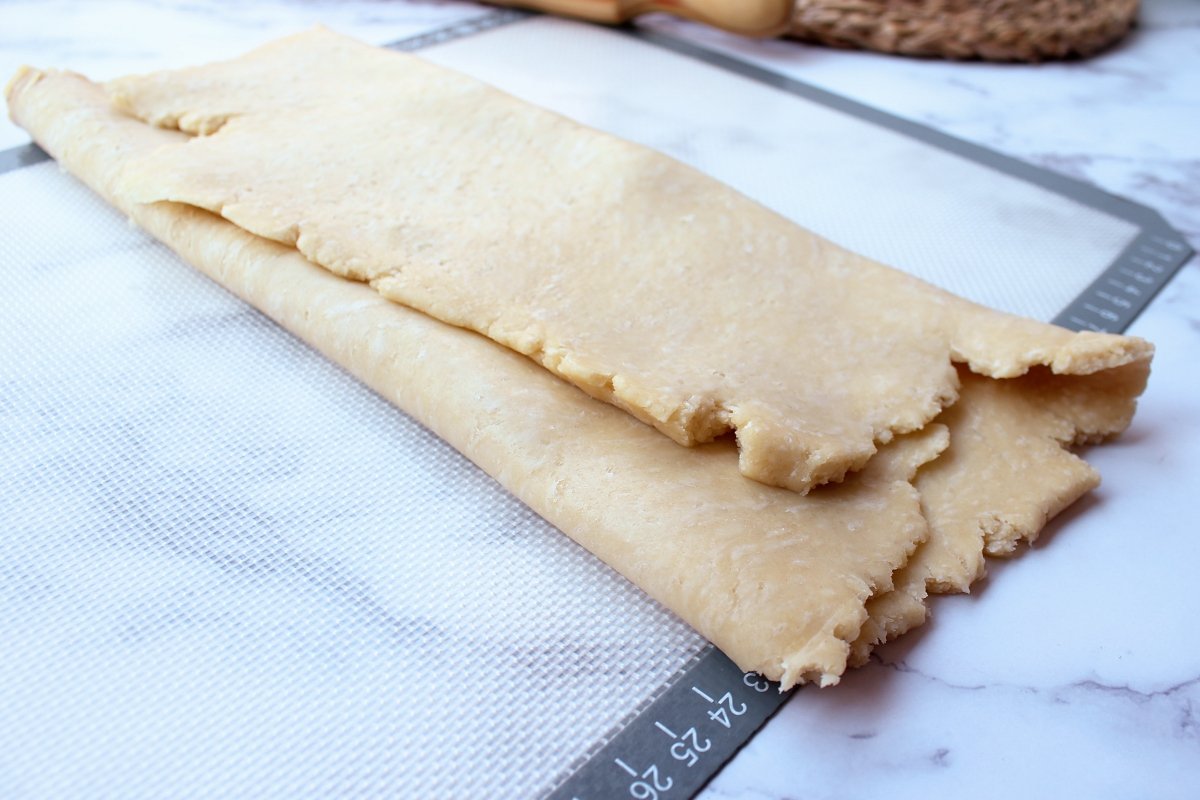 STEP 6
To repeat the previous process, we rotate the rectangle 90° and extend it with the roller.
Set aside the dough rectangle in plastic wrap and set it aside for 15 minutes.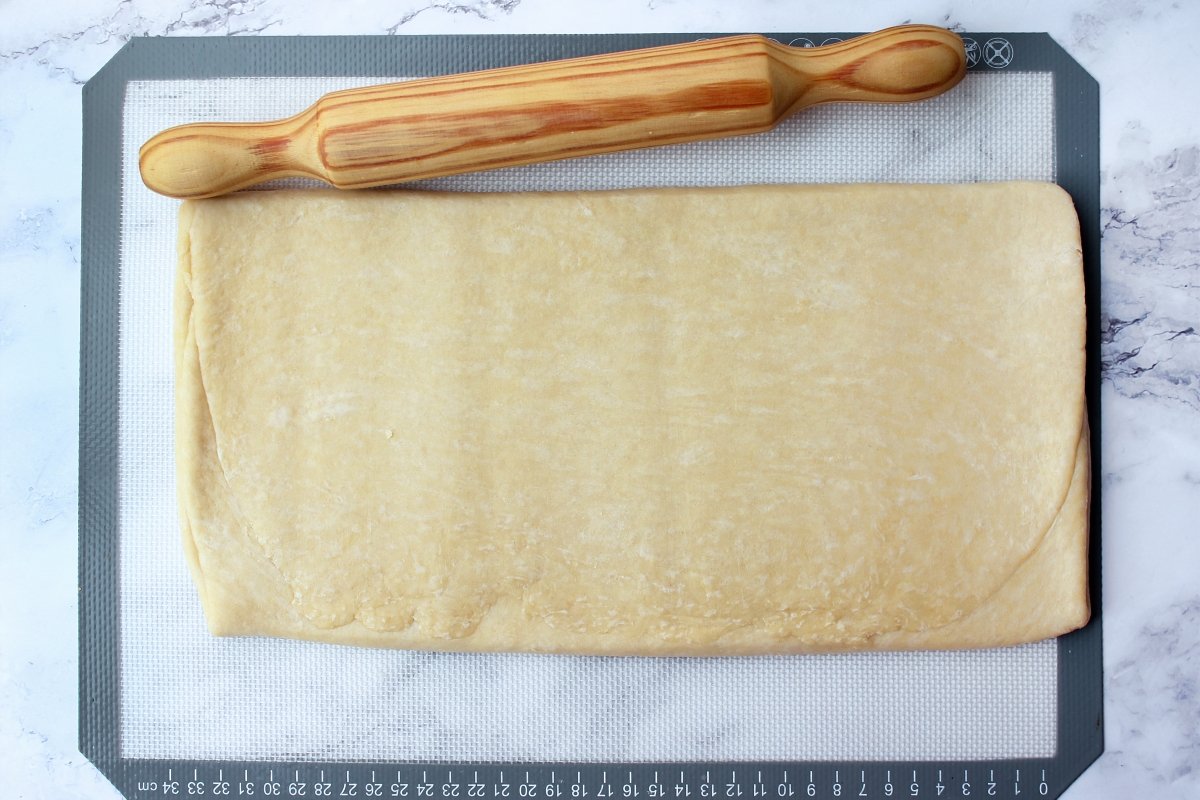 STEP 7
During this time, we will preheat the oven, which will be set to 180 °C with top and bottom heating and a fan.
Remove the dough from the refrigerator and cut out the biscuits with a 4 cm circular cookie cutter.
Prick the surface of each cookie several times with a fork to create the cookie's signature decoration.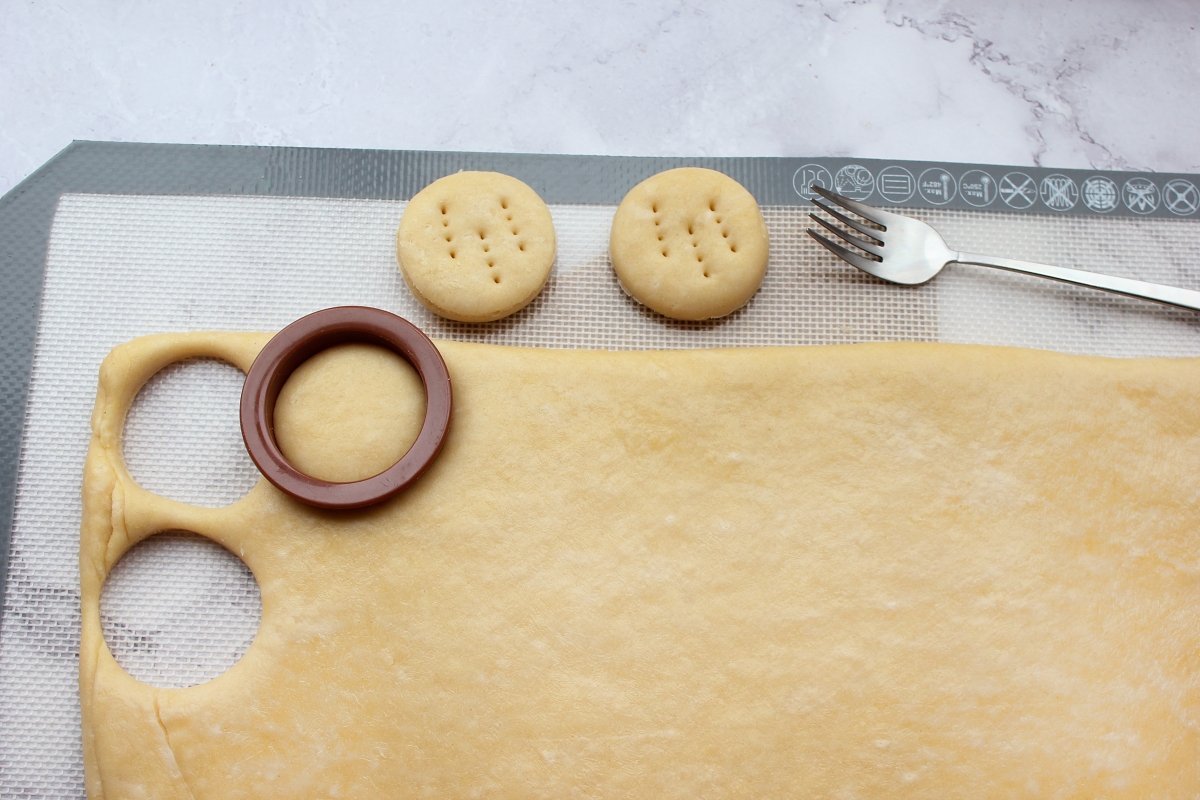 STEP 8
On the same piece of silicone or parchment paper, brush the biscuits with a little fat or melted butter and bake them for about 20 minutes, or until the surface of the biscuits begins to brown.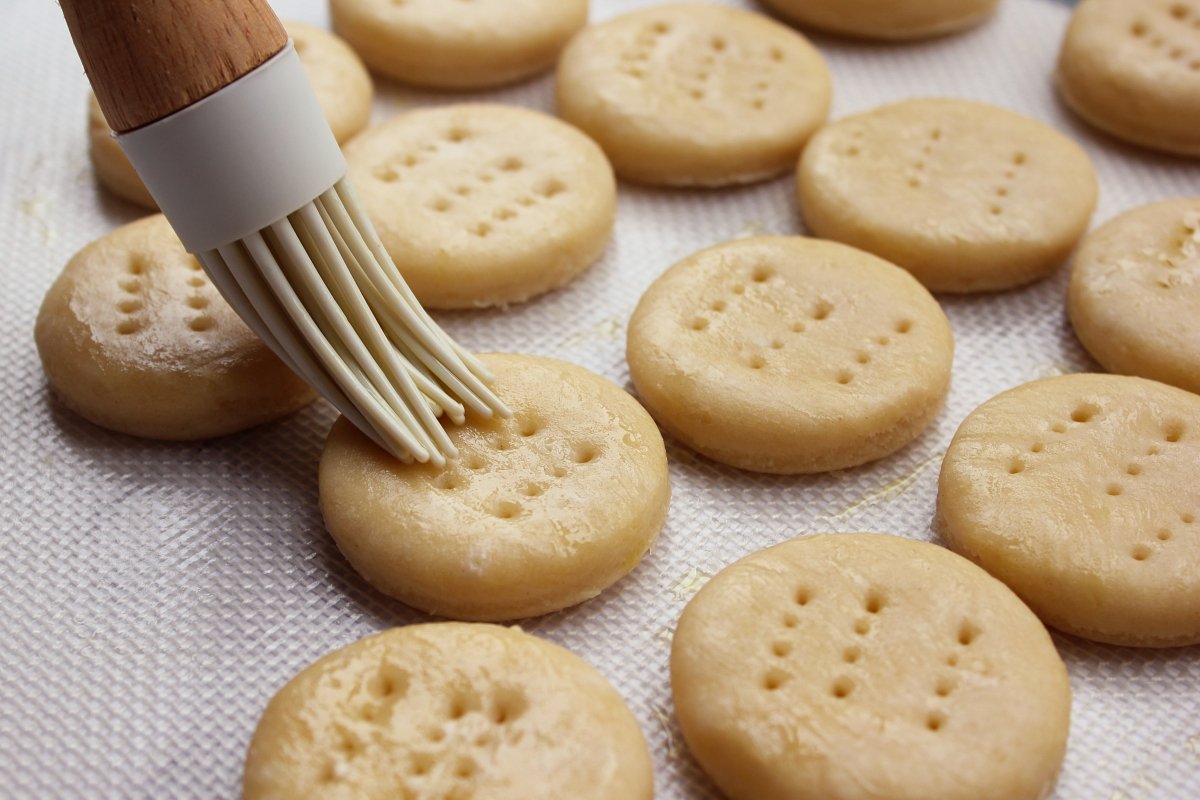 STEP 9
Remove the fat cookies from the oven and set them on a wire rack to cool faster.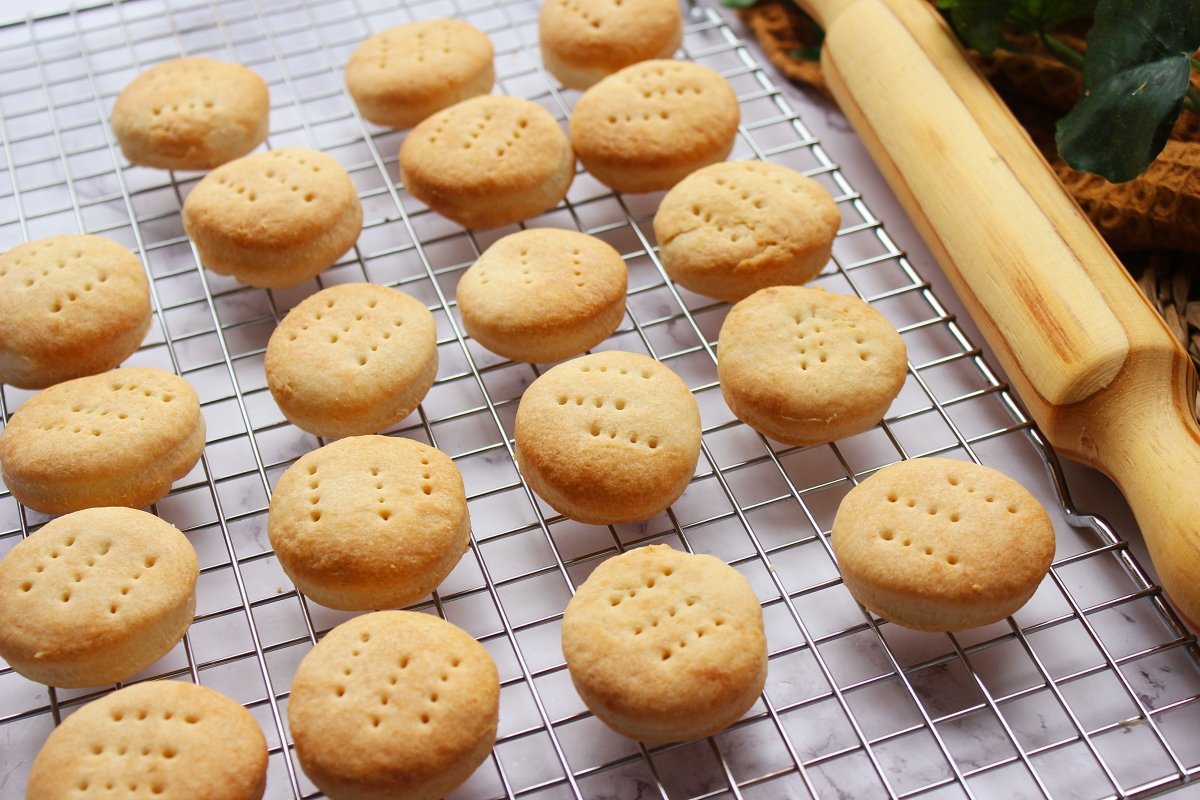 STEP 10
Once tempered, we have our lovely soft fatty biscuits ready to go with a mate or our favorite infusion.