Healthy Chicken Pot Pie Recipe: How good and practical are savory pies! You can put an infinity of things in it. They practically cook themselves in the oven, and you can even have it prepared in advance to prepare your dinners for the week. This time we will make a chicken pie with vegetables. You will see how good low-fat chicken pot pie is!
To make today's recipe, we are going to use raw chicken. However, this serves as an advantage. We can use the cooked chicken that we have left from other preparations.
In addition, the filling has a small set of vegetables (onion, bell pepper, and carrot), but confess what you like the most, have more on hand, or want to sell. For example, leeks or mushrooms go so well with chicken. It's up to you to decide!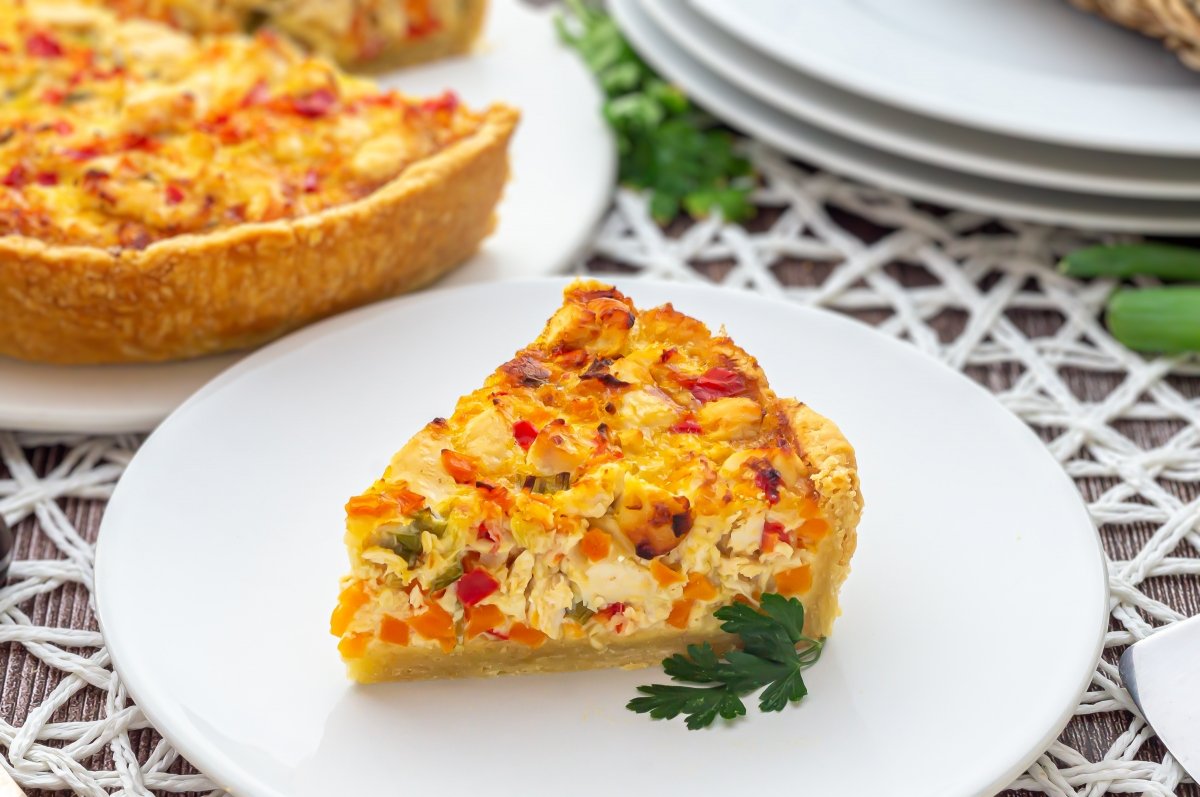 Then it will be enough to make a sauce with these vegetables that we mix with the chicken, eggs, and cheese. To simplify, we only laid eggs, but you can replace half the eggs with a glass of evaporated milk. When it comes to cheese, put the one you like the most. Finally, we will bake our filling in a mold lined with shortbread or puff pastry here you can use the one you like the most.
It should be noted that on this occasion, we chose to leave the chicken pot pie uncovered but if you want to do it with a double layer, you just have to put another circle of dough on top and paint with egg before baking.
When serving, you can present it as a starter, in this case, it will give you about 10 portions. But the best is to serve it as a main course accompanied by something light, of course, like a good dose of salad or vegetable cream.
INGREDIENTS
400 g skinless chicken breast (300 g if the chicken is already cooked).
Salt to taste.
ground black pepper to taste.
1 carrot
1 medium red bell pepper
1 onion
1 or 2 Chinese chives (only the green part)
3 or 4 cloves of garlic.
4 tablespoons of olive oil.
4 eggs
100g grated cheese
250g of short crust or puff pastry (1 sheet)
A little flour to stretch the dough
1 or 2 tablespoons of breadcrumbs.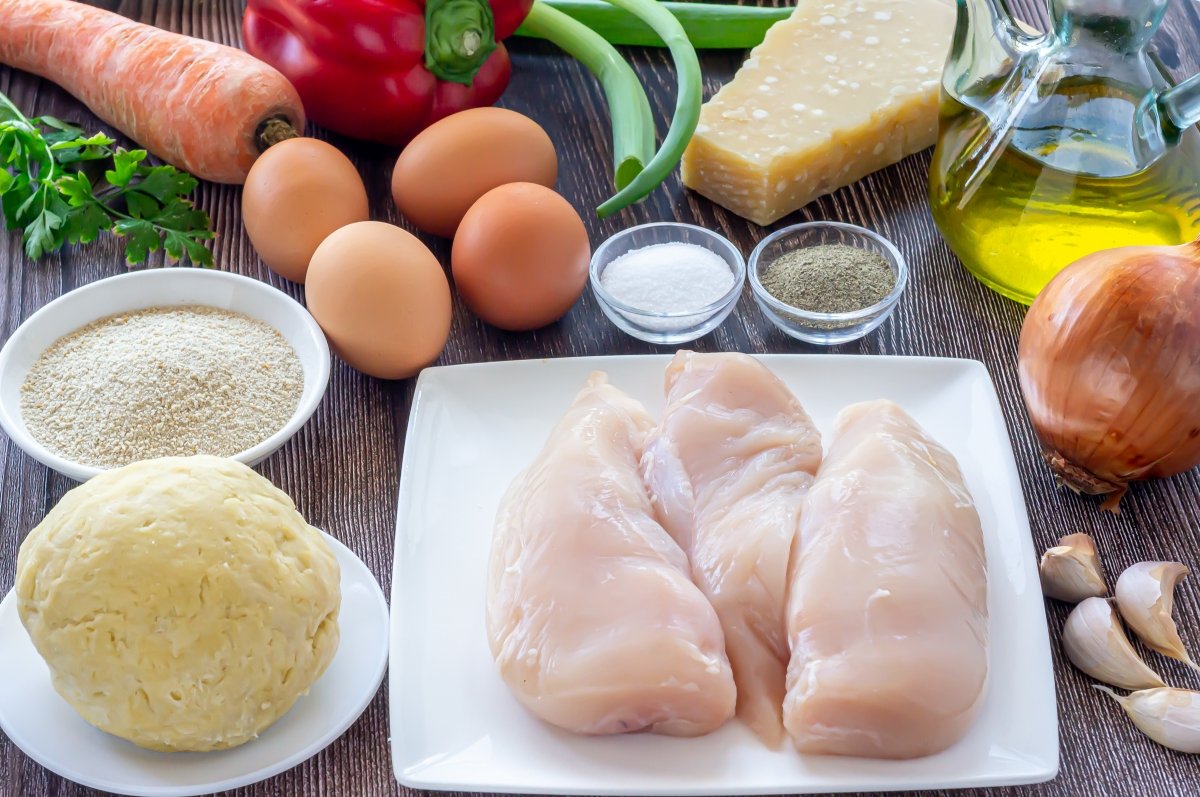 HOW TO MAKE HEALTHY CHICKEN POT PIE RECIPE
STEP 1
There are two ways to begin our chicken pot pie: with raw chicken or with cooked chicken that has been left over from another recipe. We need roughly 400 g of skinless chicken breast for the first scenario, which we cube up and season with salt and pepper. Since it is already cooked in the second situation, it will require a little less, around 300 g, which we will simply crumble.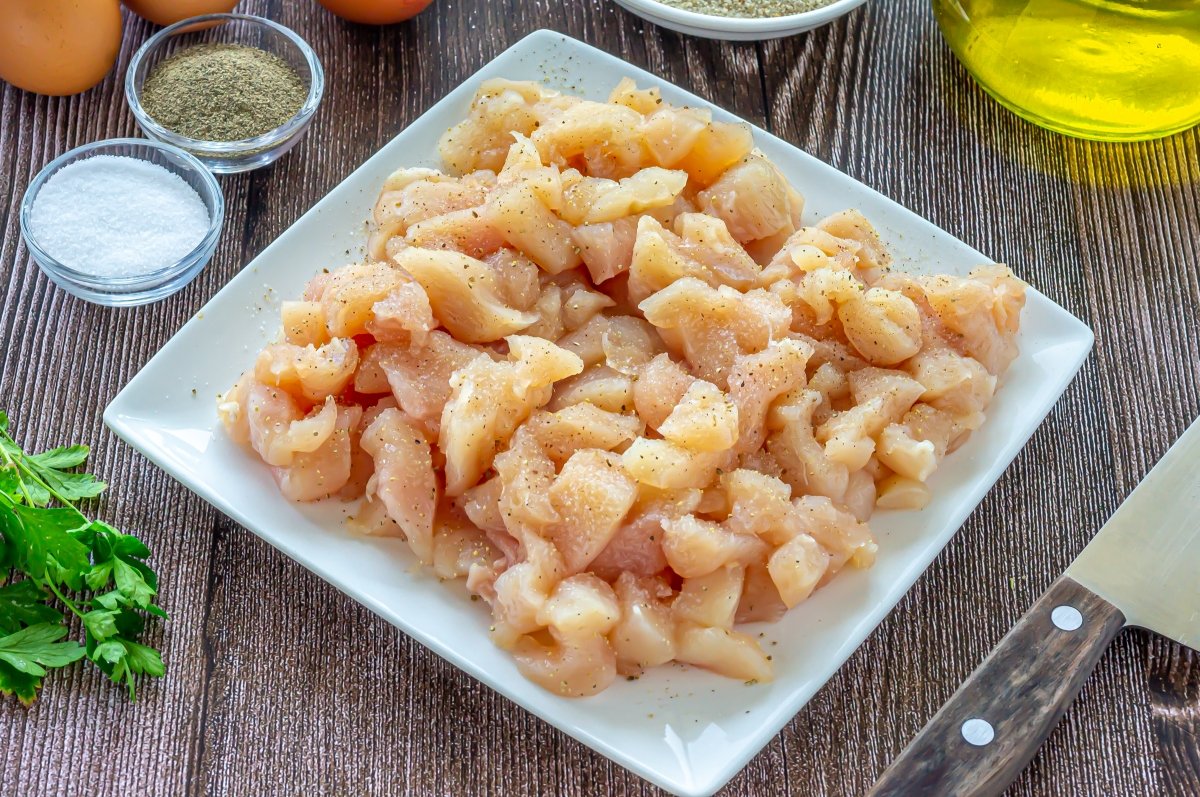 STEP 2
We are currently taking care of every vegetable. Peel and slice one carrot first. After washing, drying, and removing the stem and seeds, we chop a medium red pepper. We also need 1 onion, which we chop after peeling it. We'll also add the thinly sliced green portions of one or two Chinese onions. Lastly, peel and cut around 3 or 4 garlic cloves.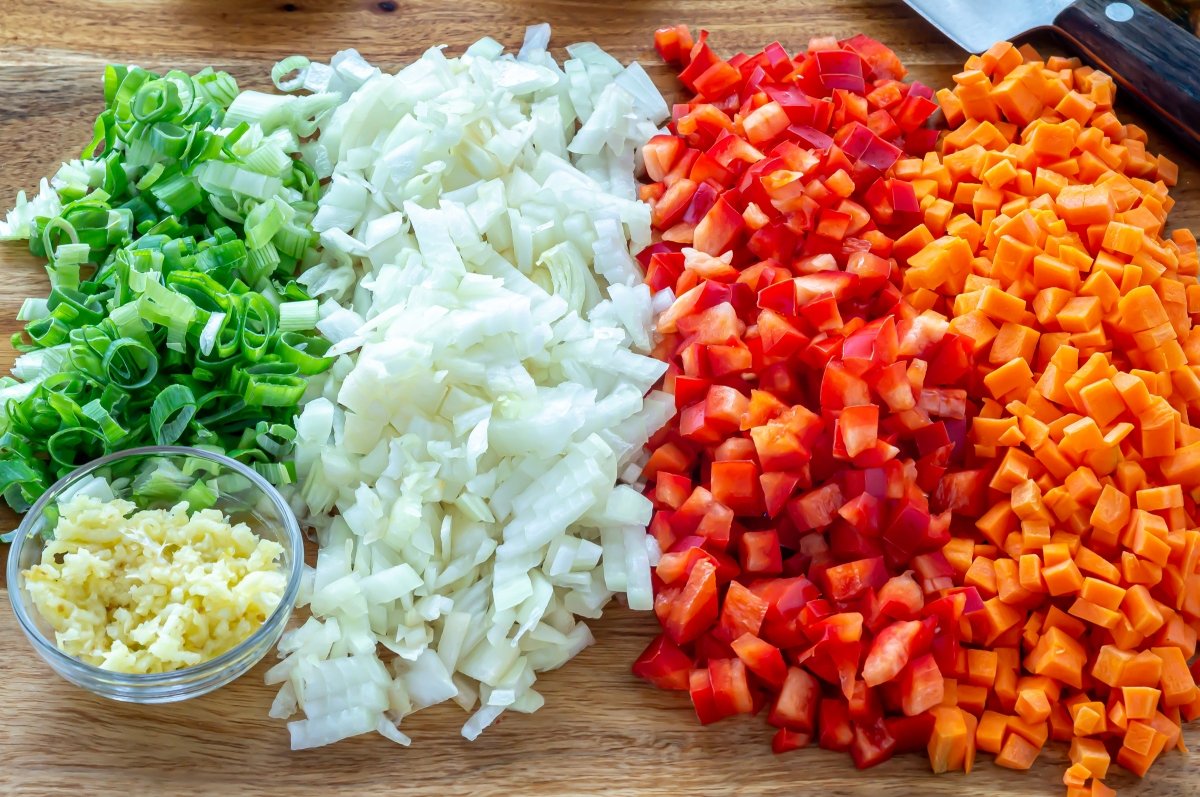 STEP 3
We're going to make a sauce with these vegetables. To do this, heat 4 tablespoons of olive oil in a frying pan, then add the onion, carrot, and pepper when the oil is sizzling hot. The vegetables should be quite soft after around 10 to 15 minutes of sautéing and cooking. To prevent burning, stir them constantly.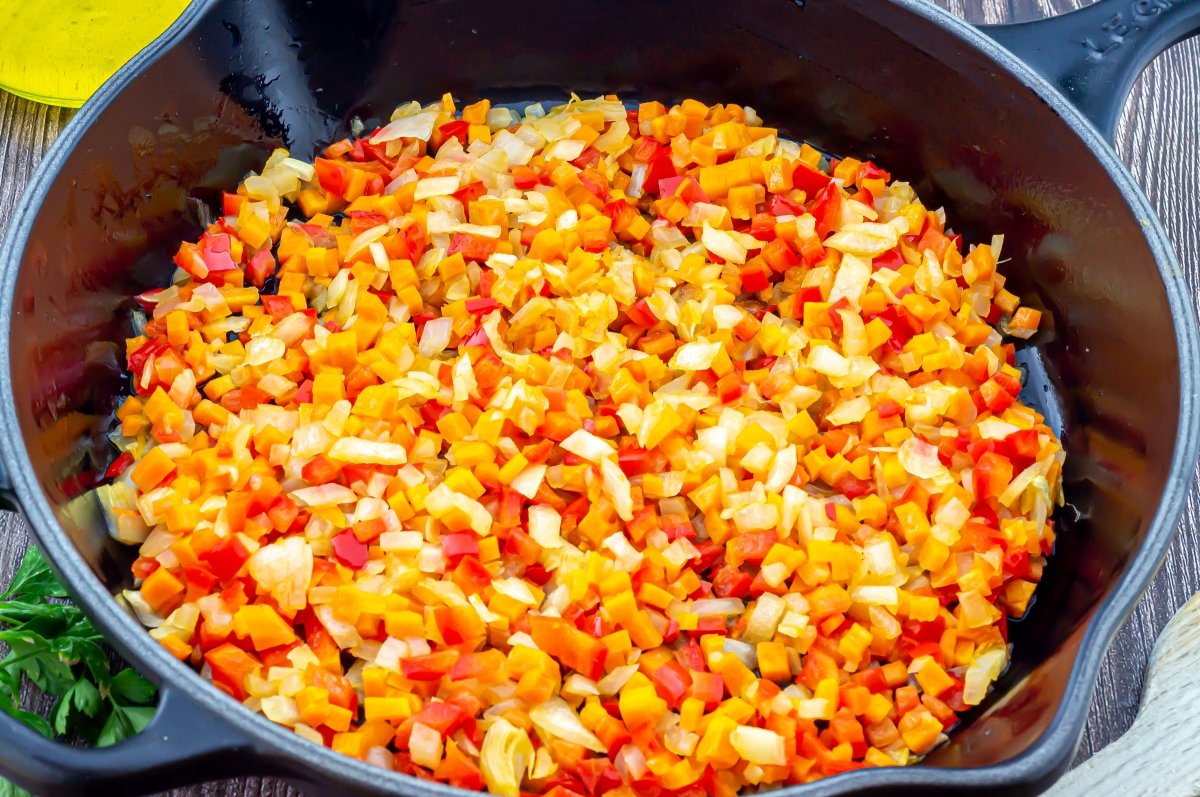 STEP 4
The green part of the spring onion and the minced garlic will be added to the sauce as soon as the vegetables are done. Mix well, then cook for one more minute.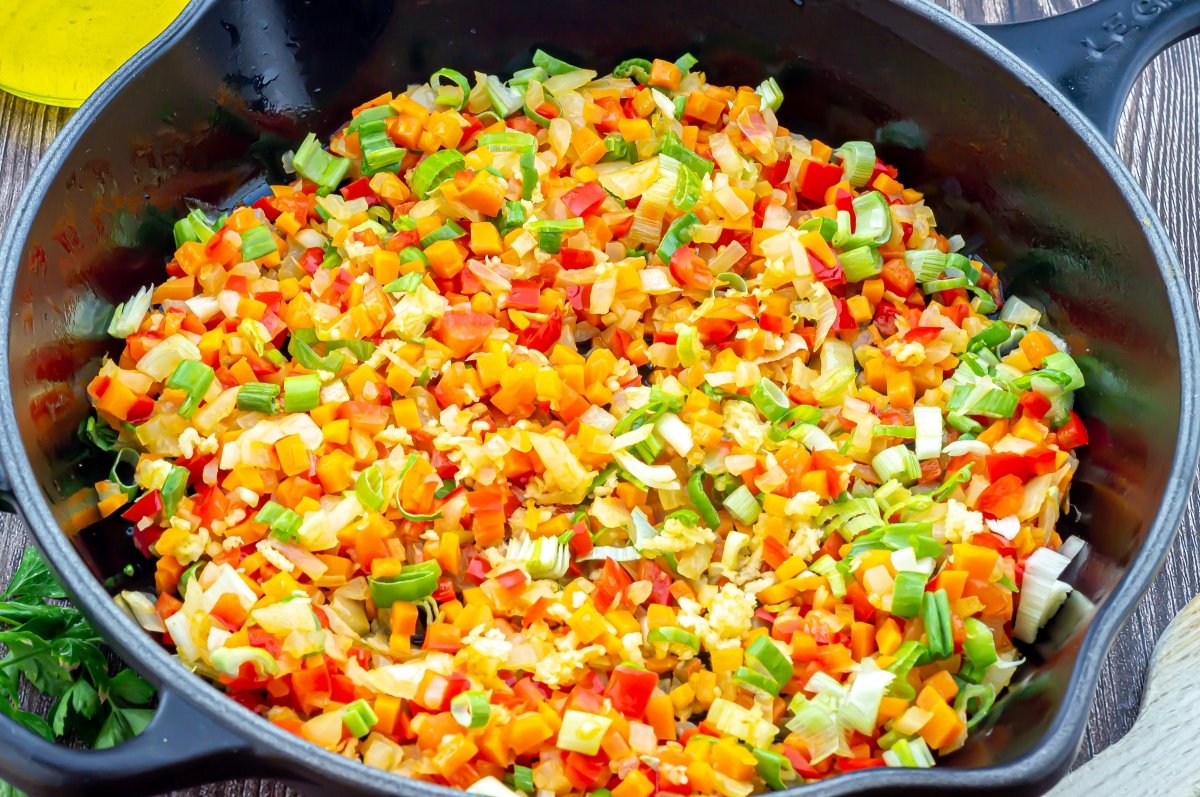 STEP 5
The chicken that has been minced and shredded should then be added. The cooking will end in the oven after 1 or 2 minutes of well-combined cooking.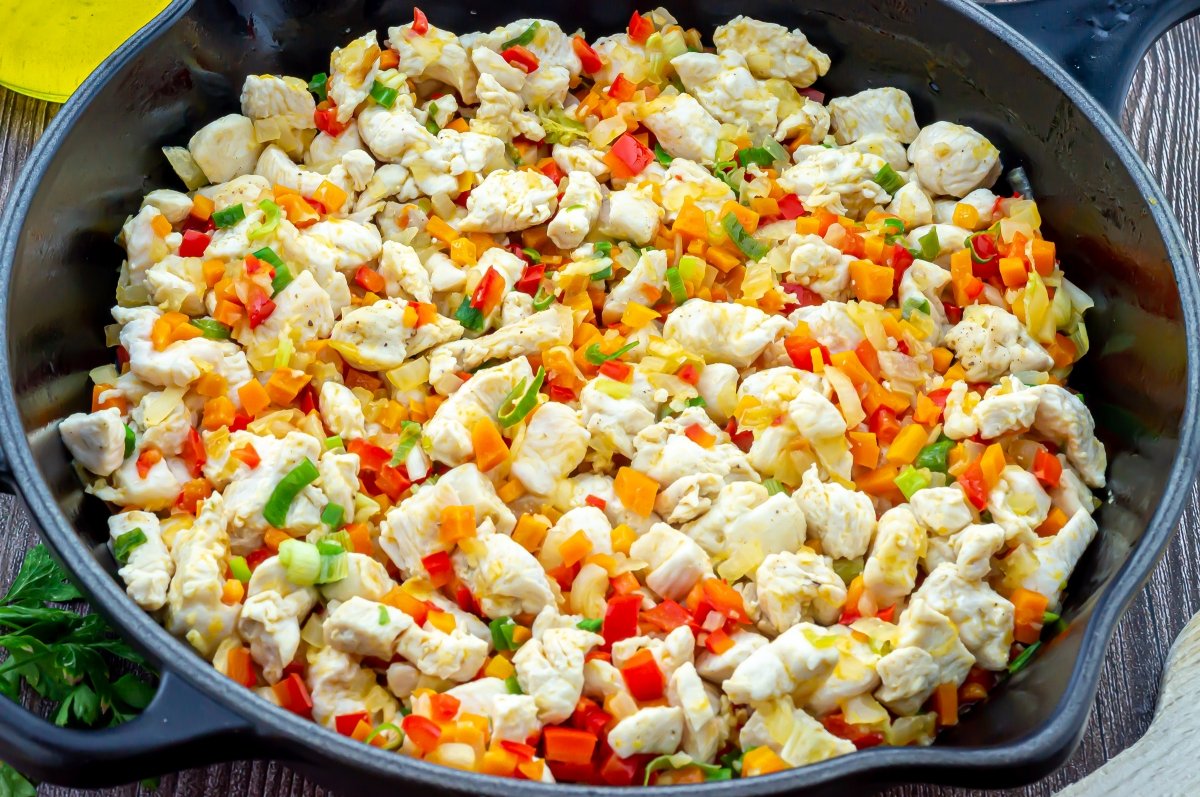 STEP 6
Contrarily, we'll grab a sizable bowl and crack 4 eggs into it. We added 100 g of shredded cheese and beat it as though making an omelette. We add pepper to taste and a small amount of salt because cheese is frequently rather salty.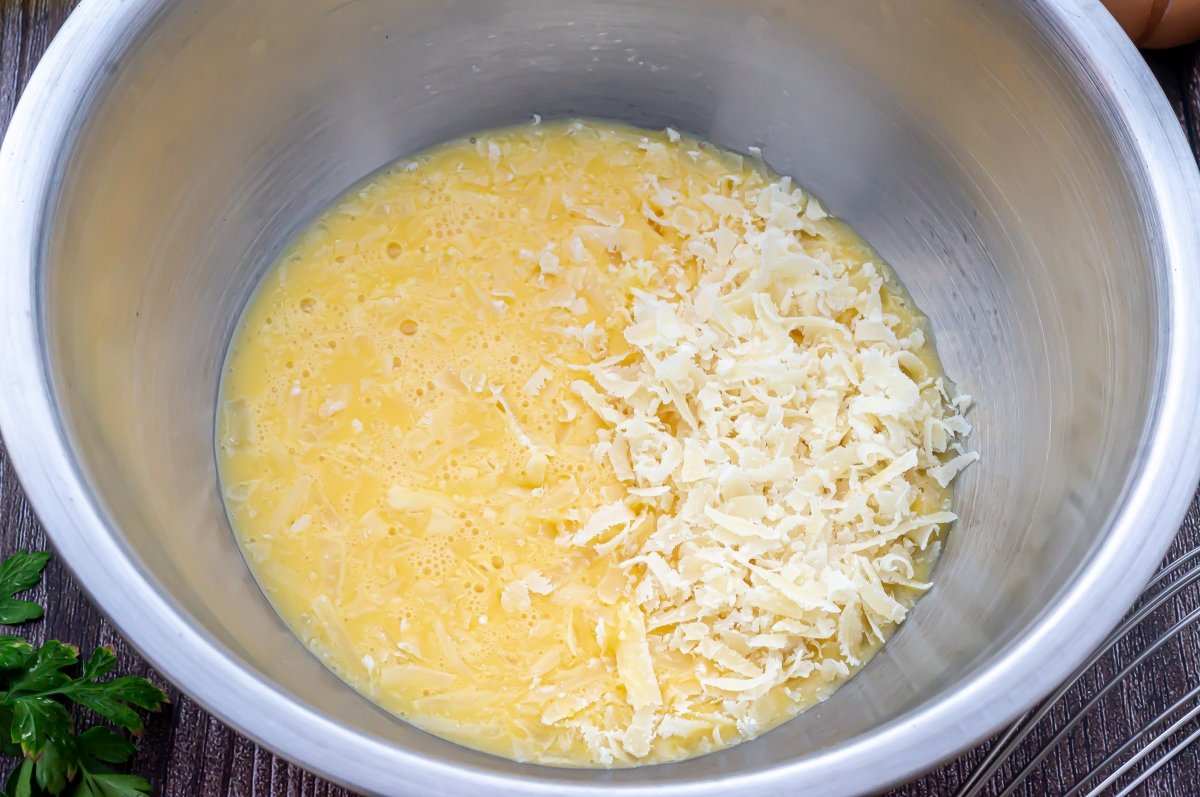 STEP 7
The fried chicken and vegetables are added to the bowl of beaten eggs. Mix thoroughly to ensure complete integration, then set aside.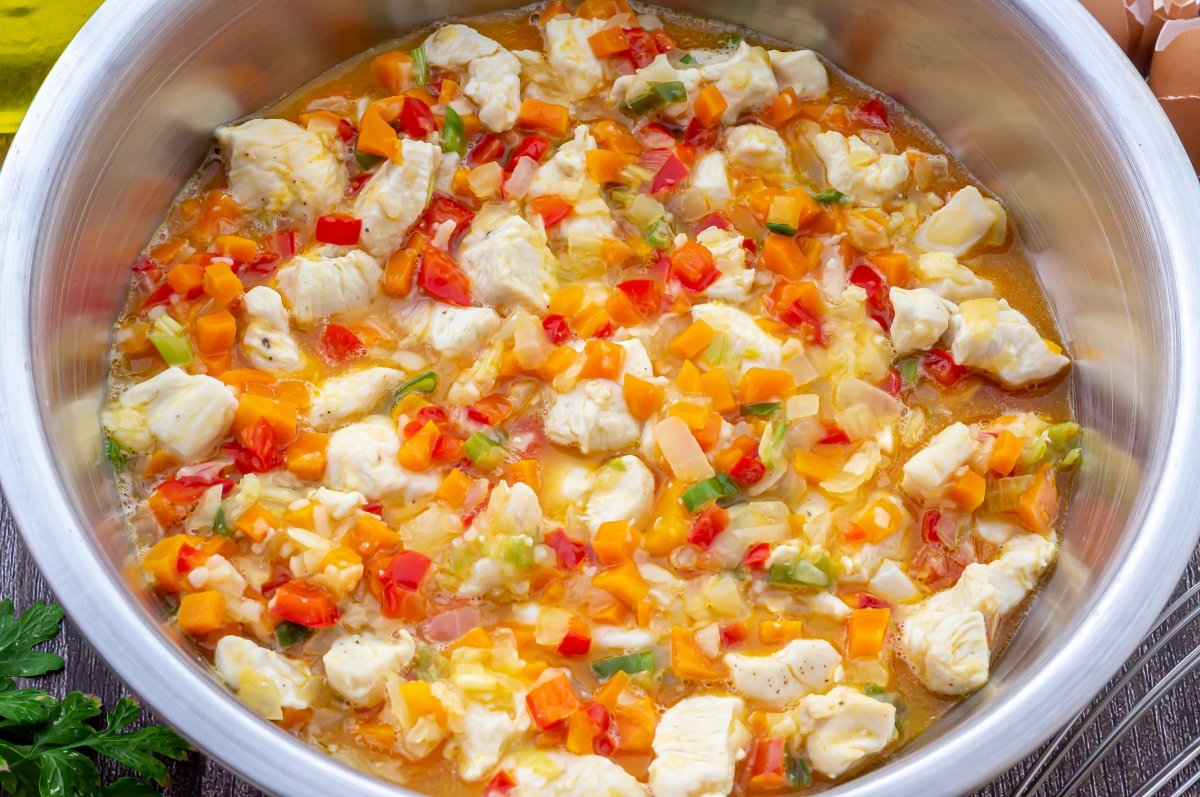 STEP 8
The filling being ready, we will fill the mold with 250 g of shortcrust or puff pastry (1 sheet). The dough should first be stretched, if necessary, with a rolling pin on a floured surface so that we may line the mold while leaving a 1 cm border.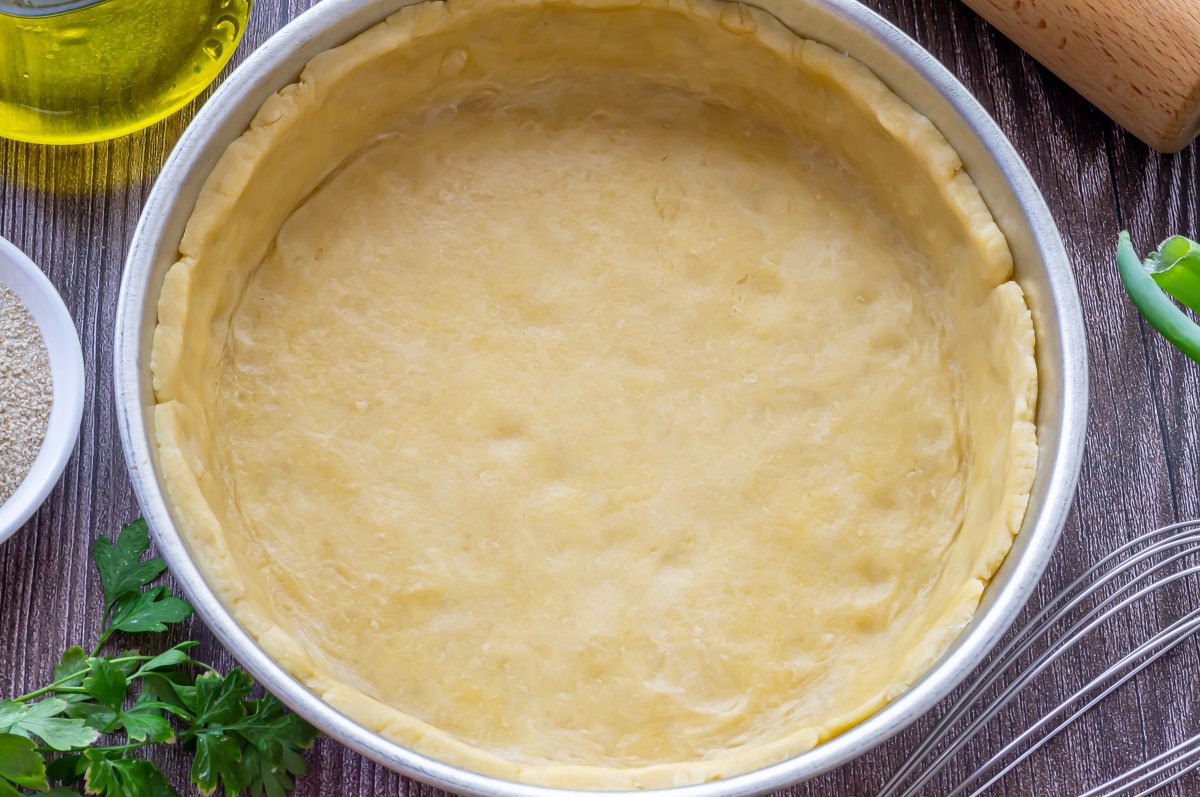 STEP 9
We will sprinkle one or two tablespoons of breadcrumbs, which will absorb the extra moisture in the foundation, to avoid the dough from being overly wet with the filling.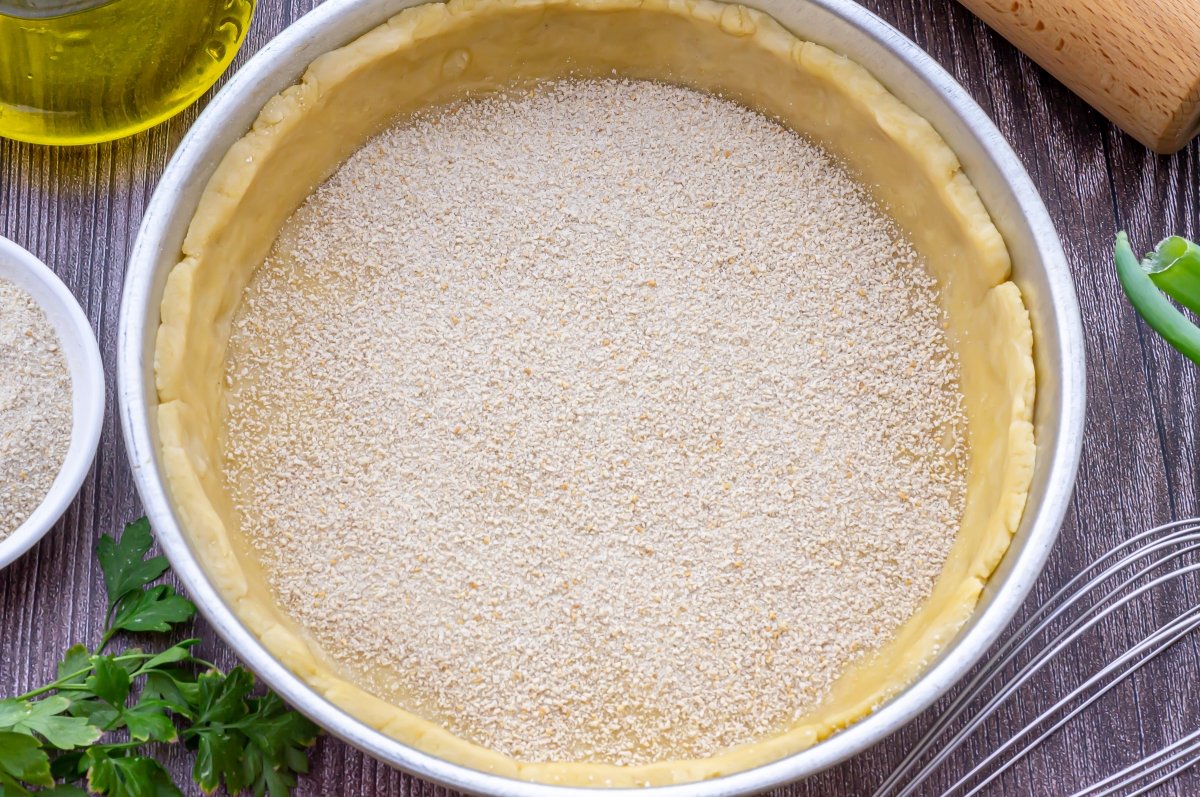 STEP 10
When everything is complete, we'll fill the mold with the cake we were holding out for.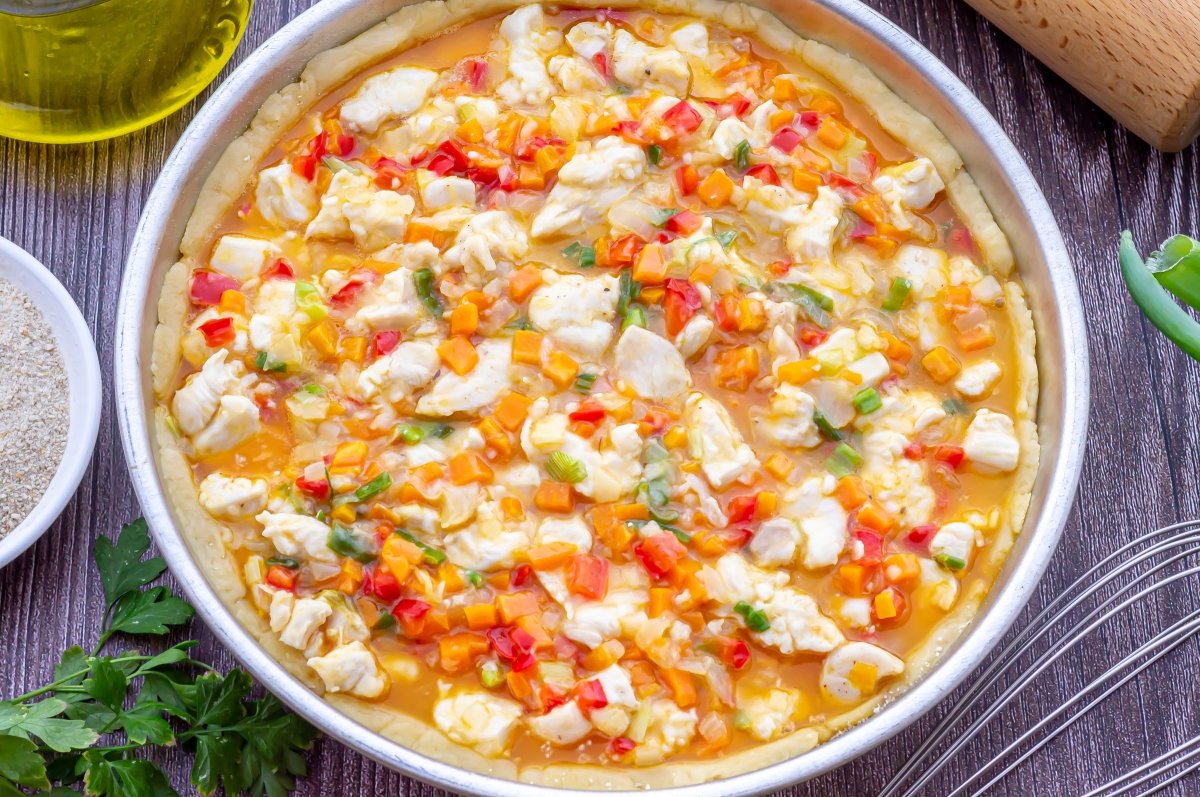 STEP 11
The chicken pie only has to bake for 40–50 minutes at 180°C in the lowest portion of the oven, or until a toothpick or knife inserted comes out dry. Before unmolding, remove from the oven and let rest for 5 to 10 minutes.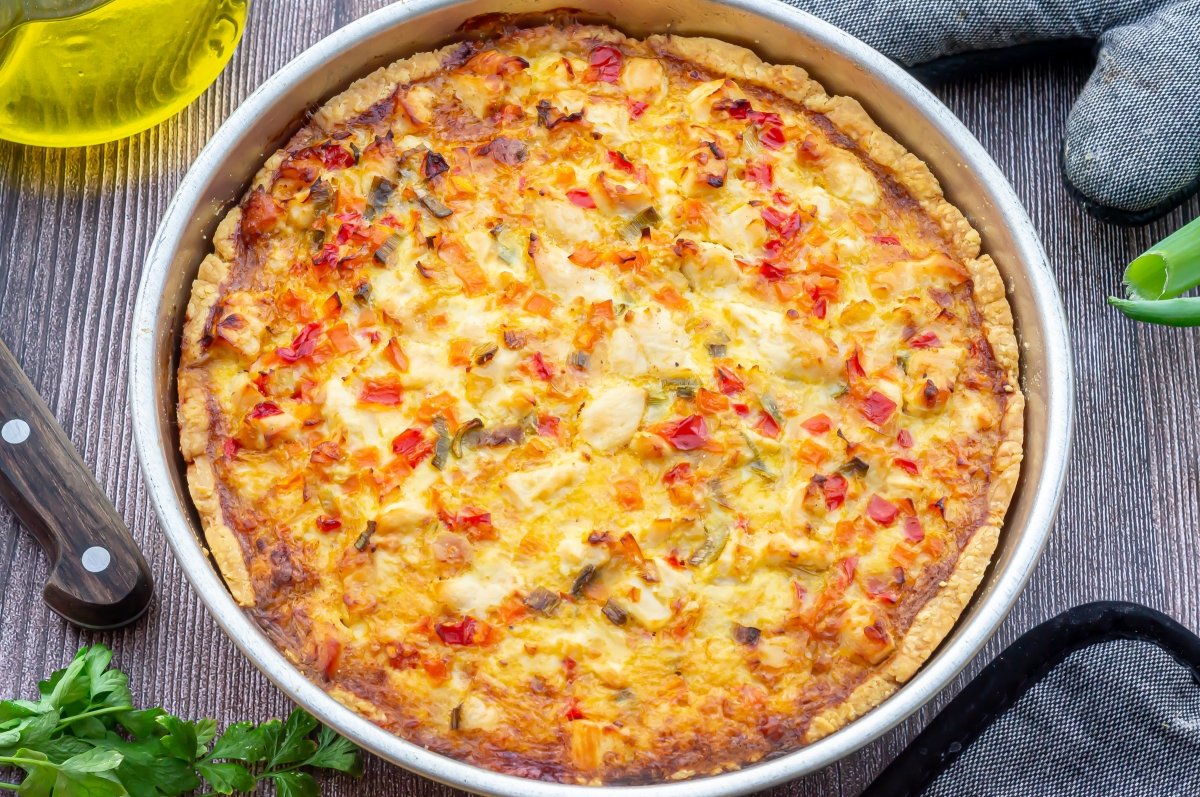 ALSO READ: VEGETARIAN STEAK TARTARE