A healthy mango sorbet recipe with very few ingredients, Mango sorbet without ice cream. With a mixer and a fork, we will obtain a homemade mango granita, sweet and refreshing. Is mango sorbet healthy? Thanks to the fleshy texture of the mango, we will get a very creamy granita, similar in texture to a sorbet. You can prepare a granita drink with ripe mango, as we did, or you can also use doe mango or green mango, which are very popular in Latin America, with which you will obtain a less sweet granita. This mango sorbet recipe cuisinart is the same recipe. You can also purchase whole foods sorbet from the market.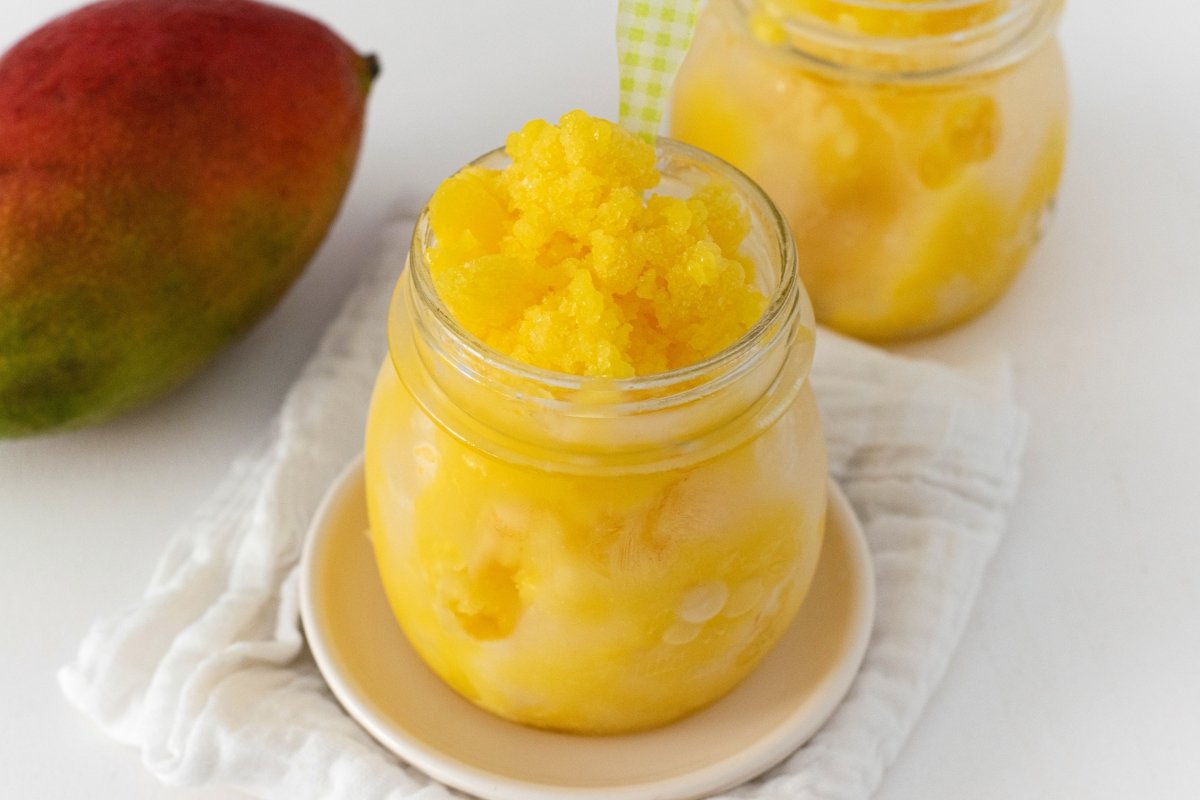 MANGO SORBET INGREDIENTS
120g of water
70g of white sugar.
300g mango
30g lemon juice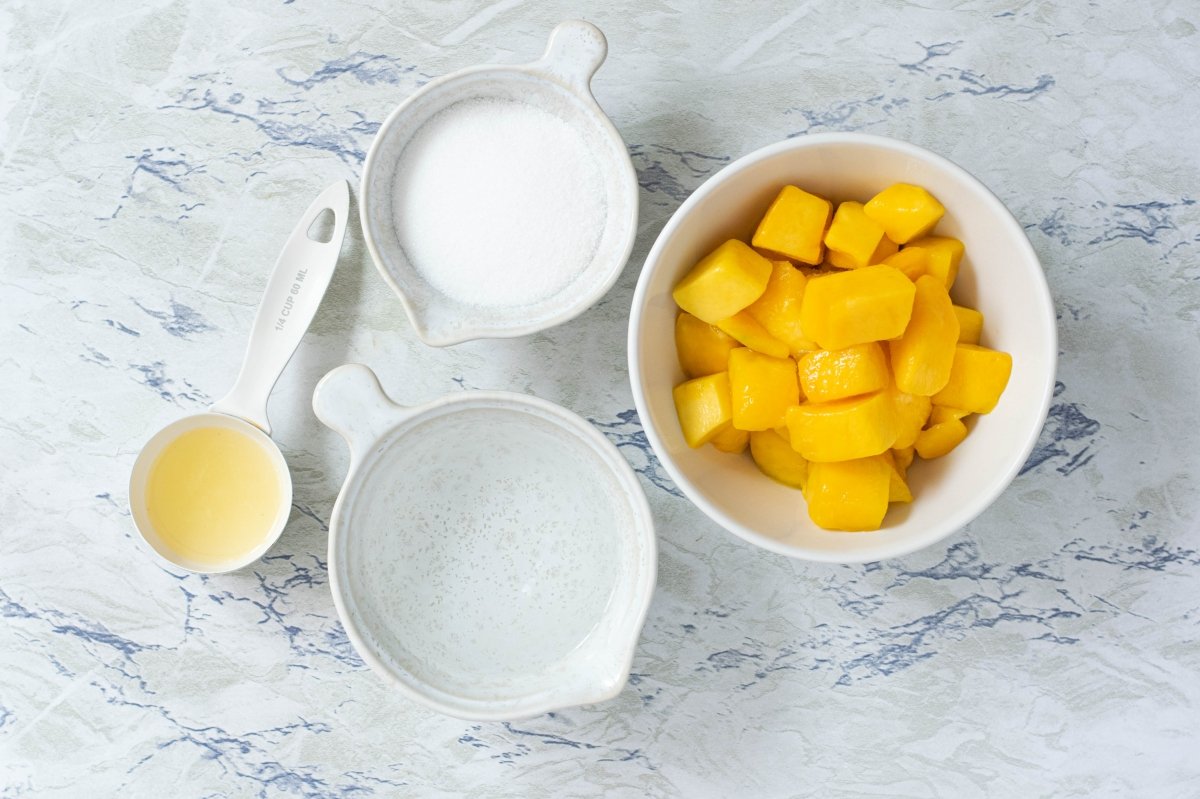 HOW TO MAKE HEALTHY MANGO SORBET RECIPE
STEP 1
We'll begin by creating a syrup. To do this, heat up a saucepan with 120 grams of water and 70 grams of sugar. Remove from the fire as soon as the sugar has completely dissolved, and then allow it cool to room temperature.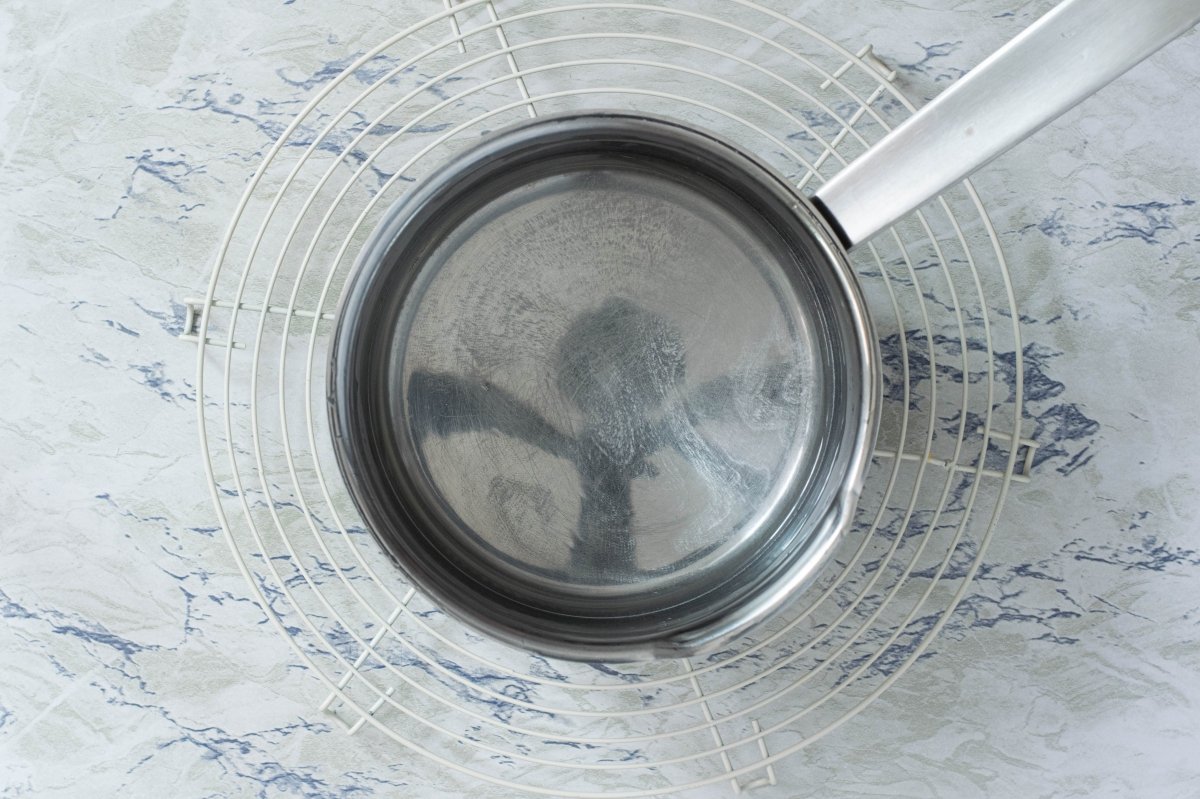 STEP 2
We combine 30 grams of lemon juice with 300 grams of mango. So that not a single piece of mango is left, it must be made to a very fine texture.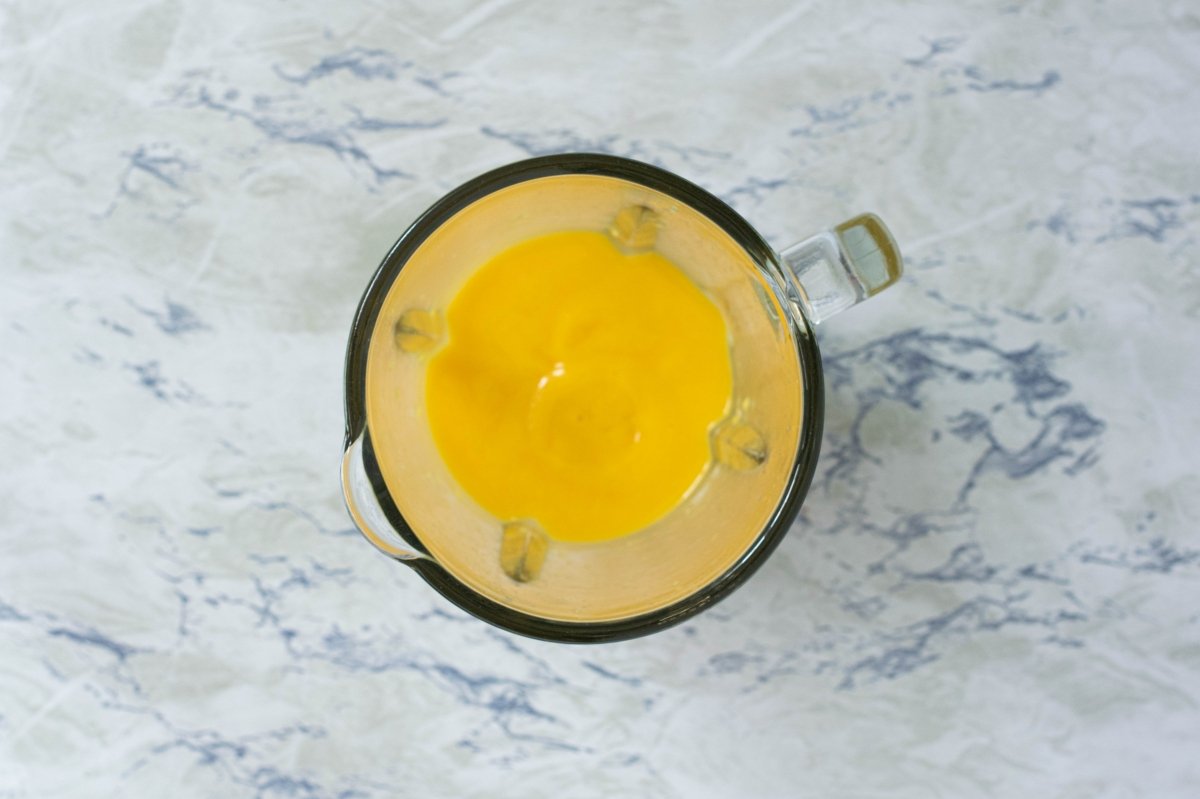 STEP 3
The mango syrup should be added and blended briefly to incorporate it into the mixture.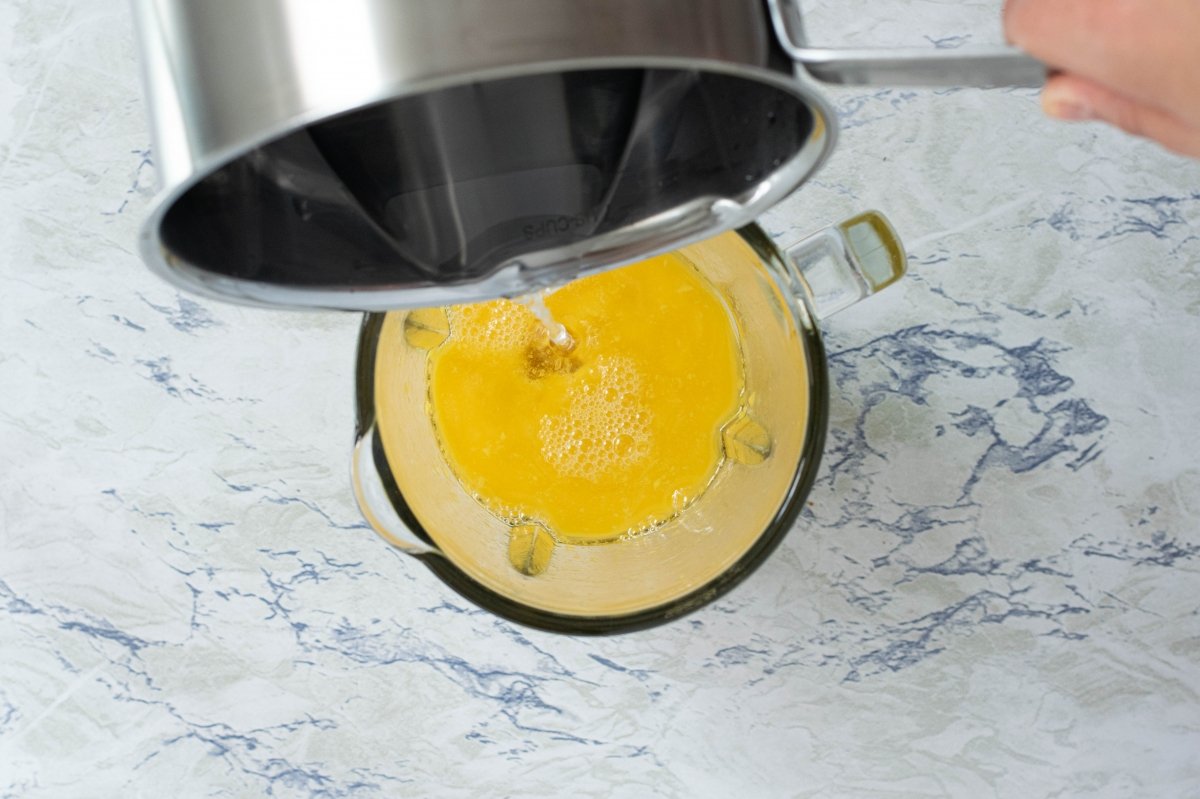 STEP 4
The mango mixture should be poured into a freezer-safe container and wrapped in cling film. We keep it frozen for a full day.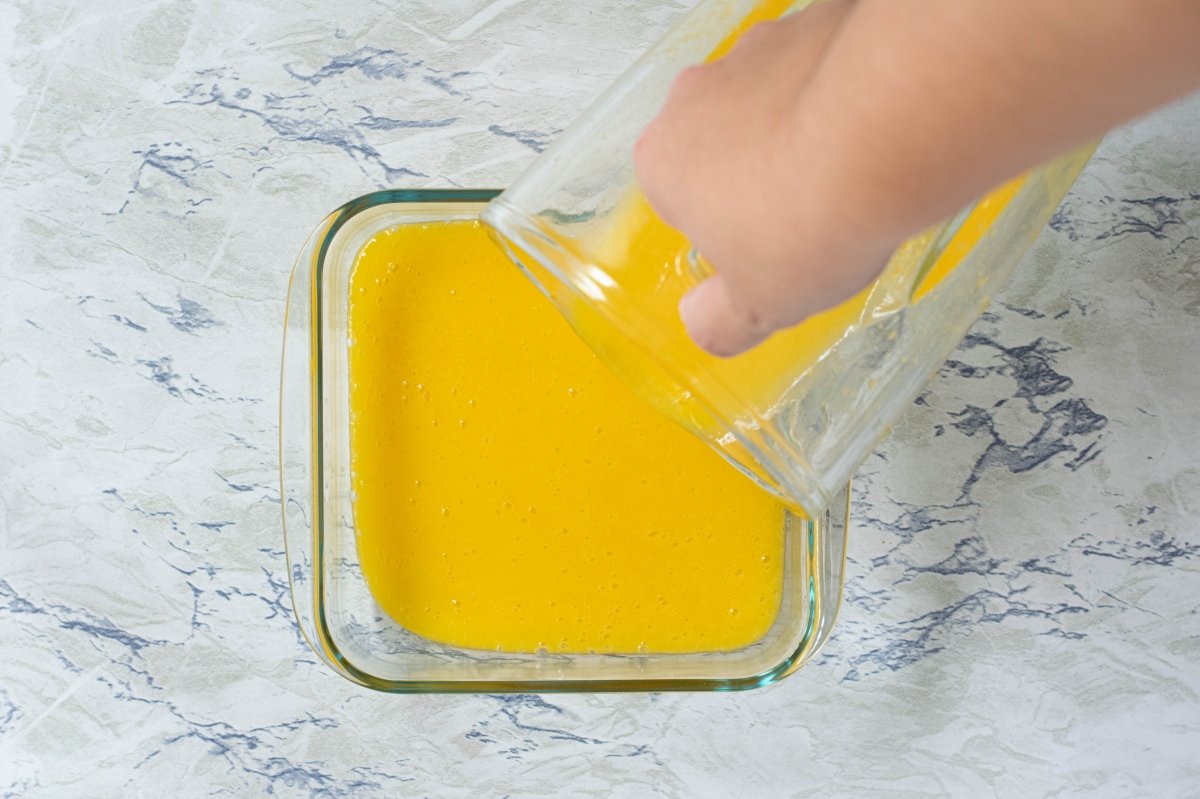 STEP 5
After the mixture has been frozen, we take it out and use a fork to scrape it until the granita is ready.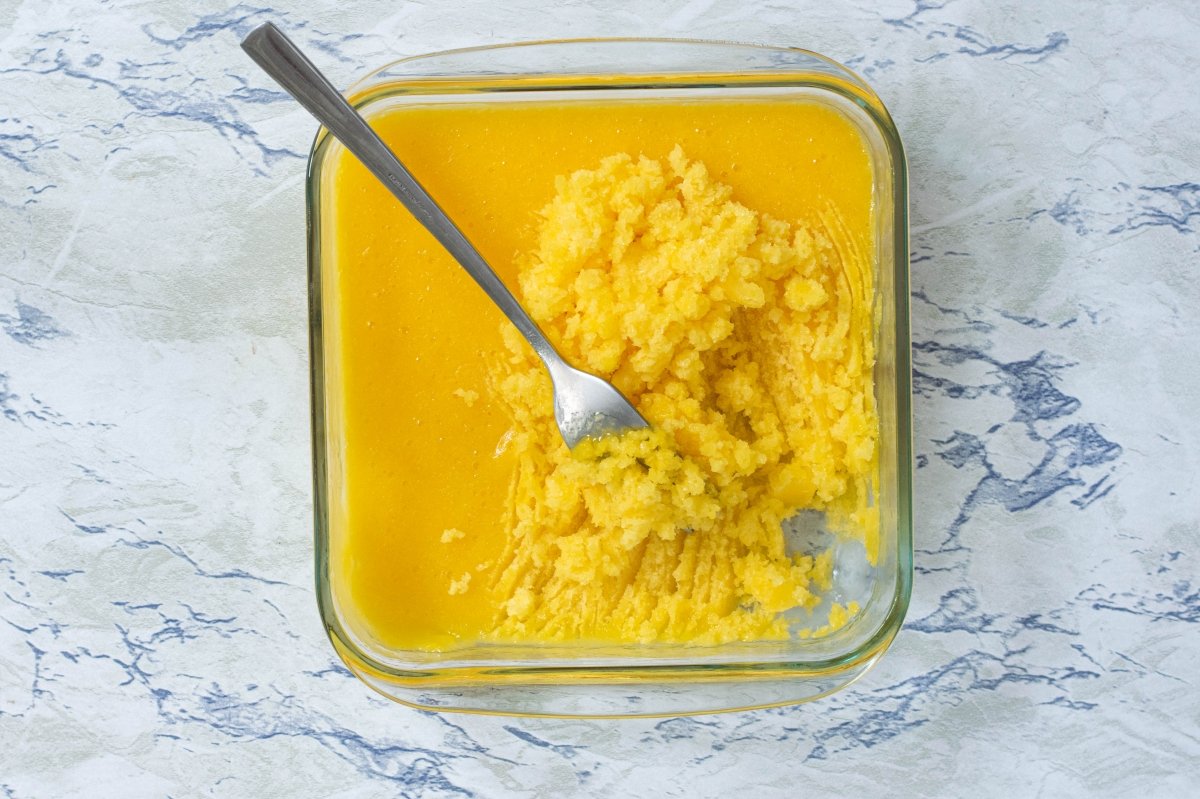 STEP 6
Serve in glasses, then immediately consume.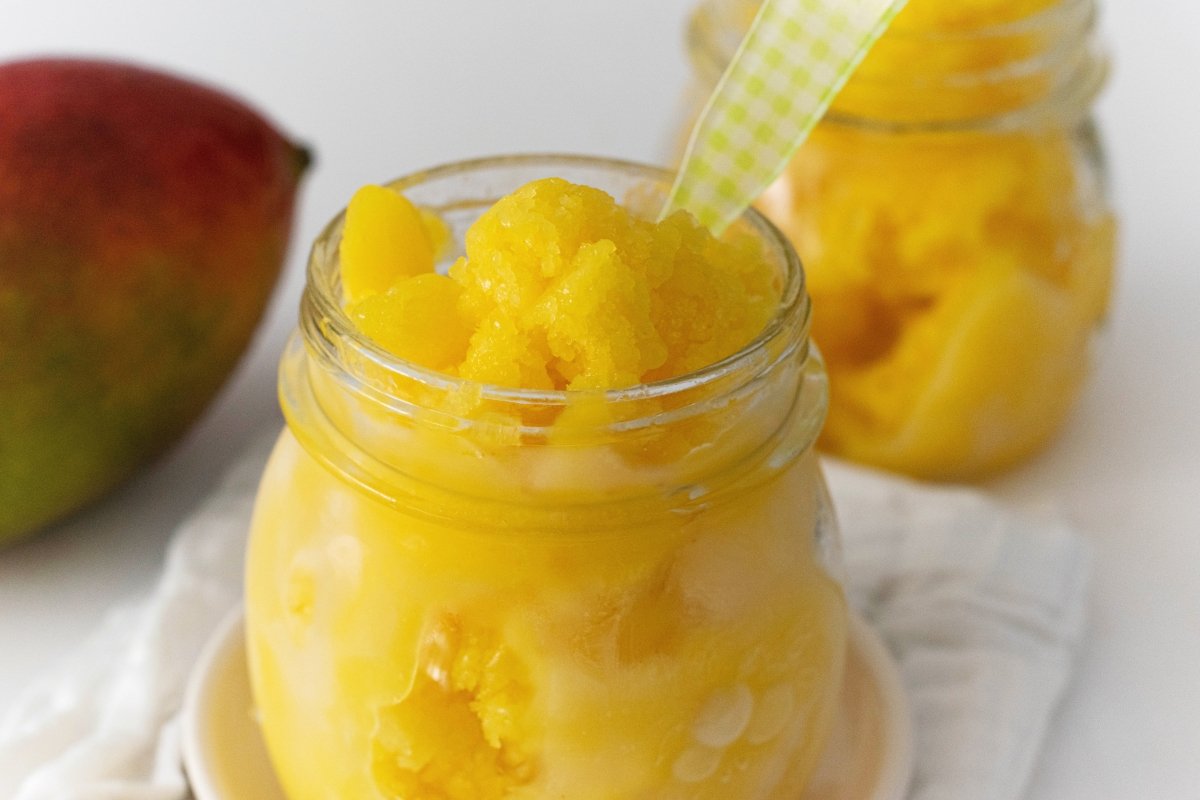 ALSO READ: ORANGE SORBET RECIPE