Homemade Bao Bread is the same as normal bread when we look at its making process. The kneading and rising process are similar to those of any other bread, the only difference being the baking, which, in the case of bao bread, is steamed rather than in the oven.
To make our bao bread as homogeneous as possible, we will weigh the dough and stretch it with a rolling pin, leaving it about 4 mm thick and oval in shape.
While folding them, we try to leave the upper part a little further back; this way we will have some left over. perfectly shaped and very showy loaves.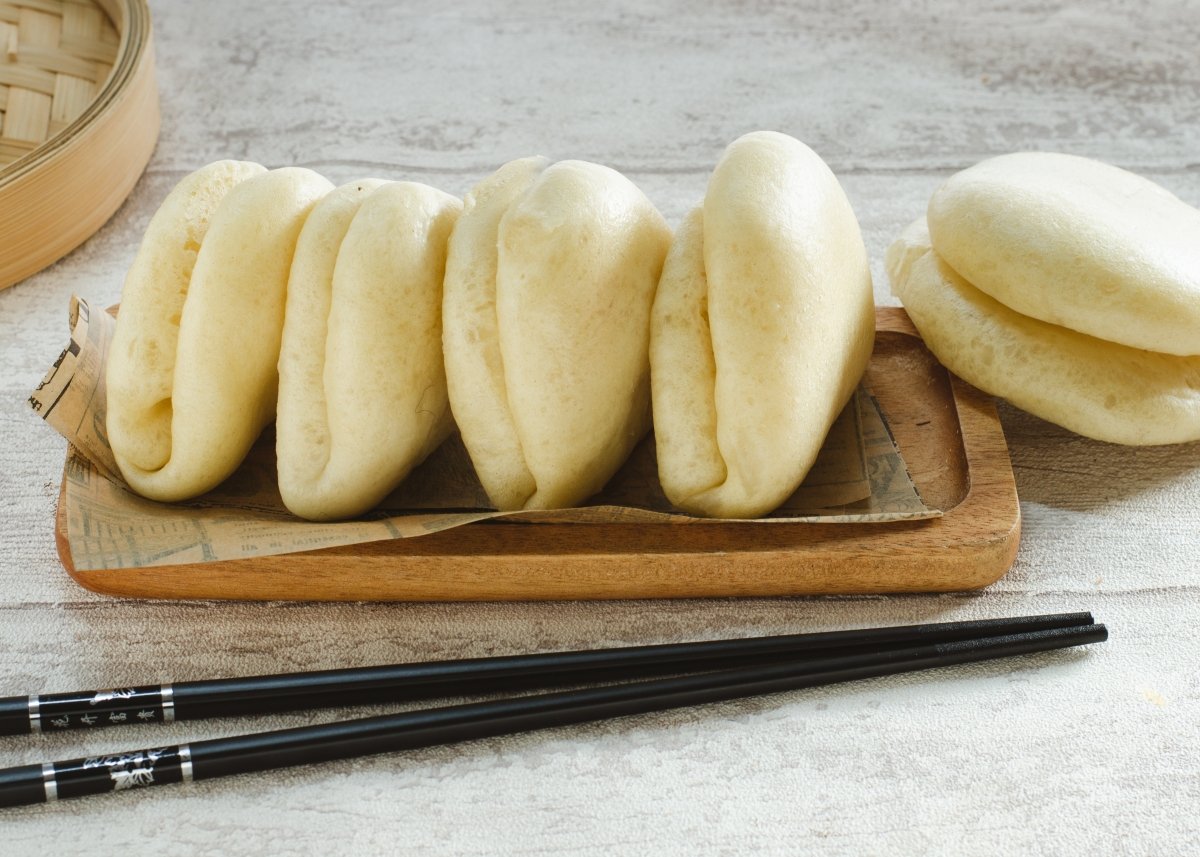 INGREDIENTS
250g bread flour
6g of fresh yeast
160ml water
30ml sunflower oil
1/2 teaspoon of salt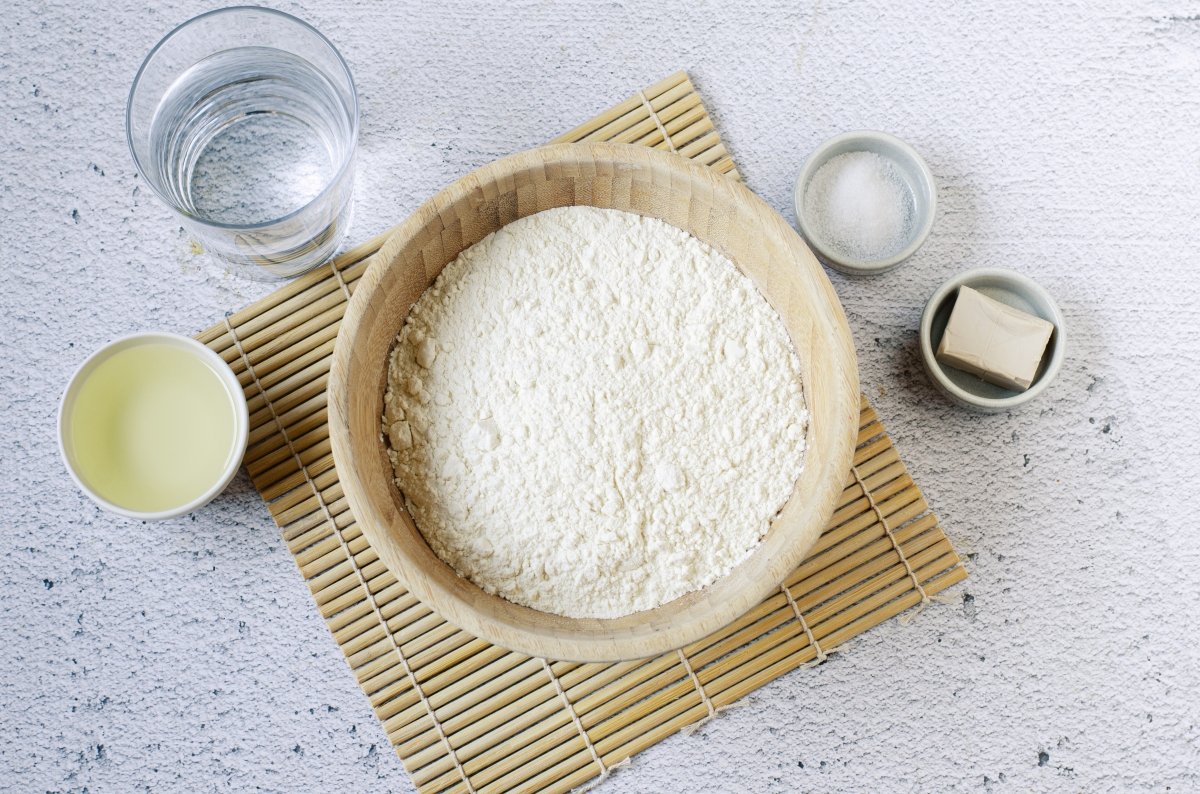 HOW TO MAKE HOMEMADE BAO BREAD
STEP 1
We weigh and prepare all of the ingredients before beginning with the dough for the bao buns.
In a mixing dish, combine 250 g of bread flour, 6 g of fresh yeast, 150 mL of water, and 30 mL of sunflower oil. If the ambient temperature is not extremely high, we will use hot water. However, if the day is hot, we will use cold water.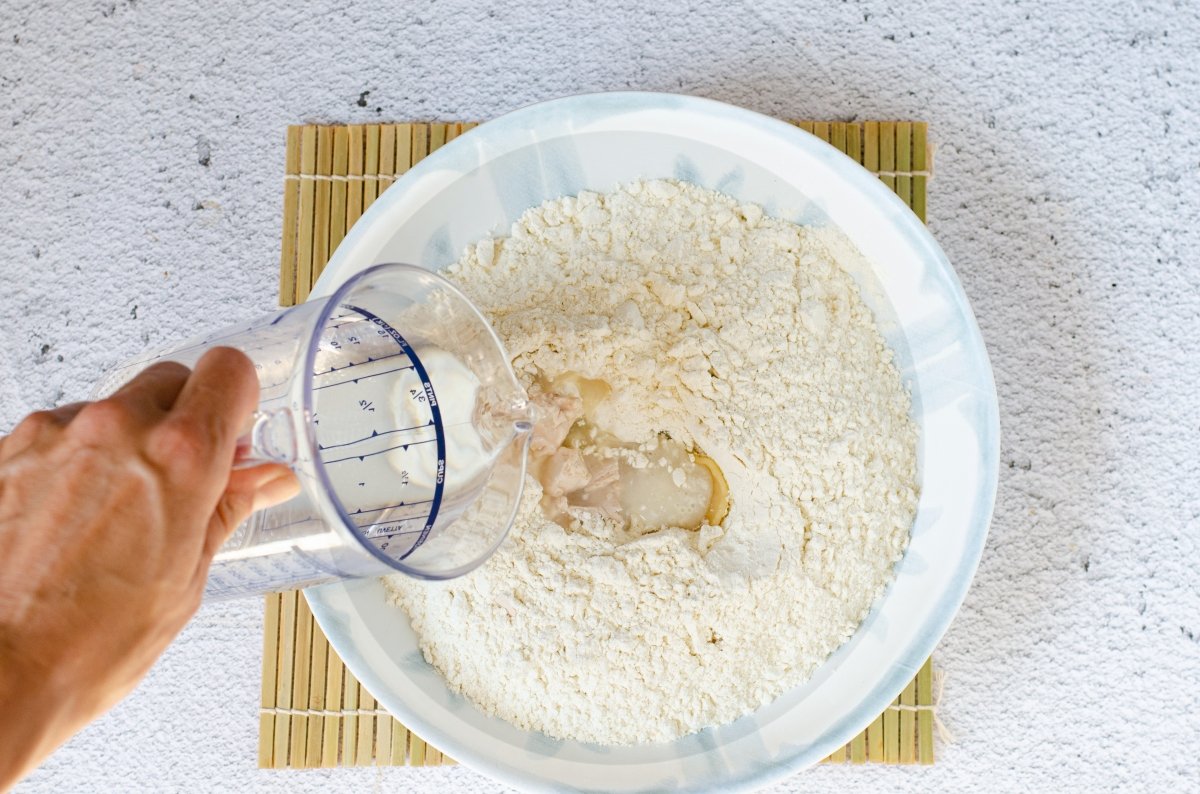 STEP 2
For about 10 minutes, mix all of the ingredients together with your hands. After resting, knead the dough with your hands again, adding 1/2 teaspoon of salt and the remaining 10 ccs of water.
If we discover that our dough is too dense, we will need to add a little more water because not all flours absorb the same amount of water, and the amount of liquid must typically be changed to accommodate the flour we use.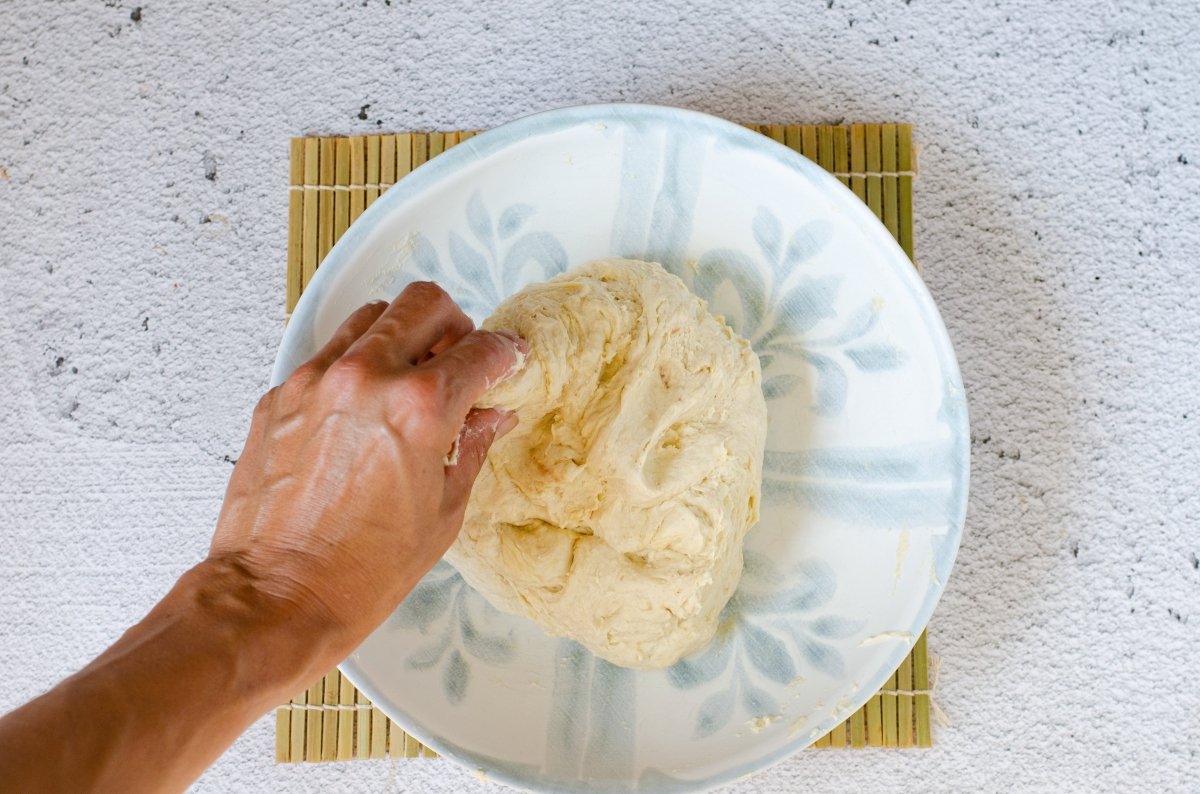 STEP 3
The bao bread dough will be smooth and elastic after a few minutes of kneading. We cover it and leave it to rise until it doubles in size, which can take up to 2 hours depending on the temperature and humidity of the area.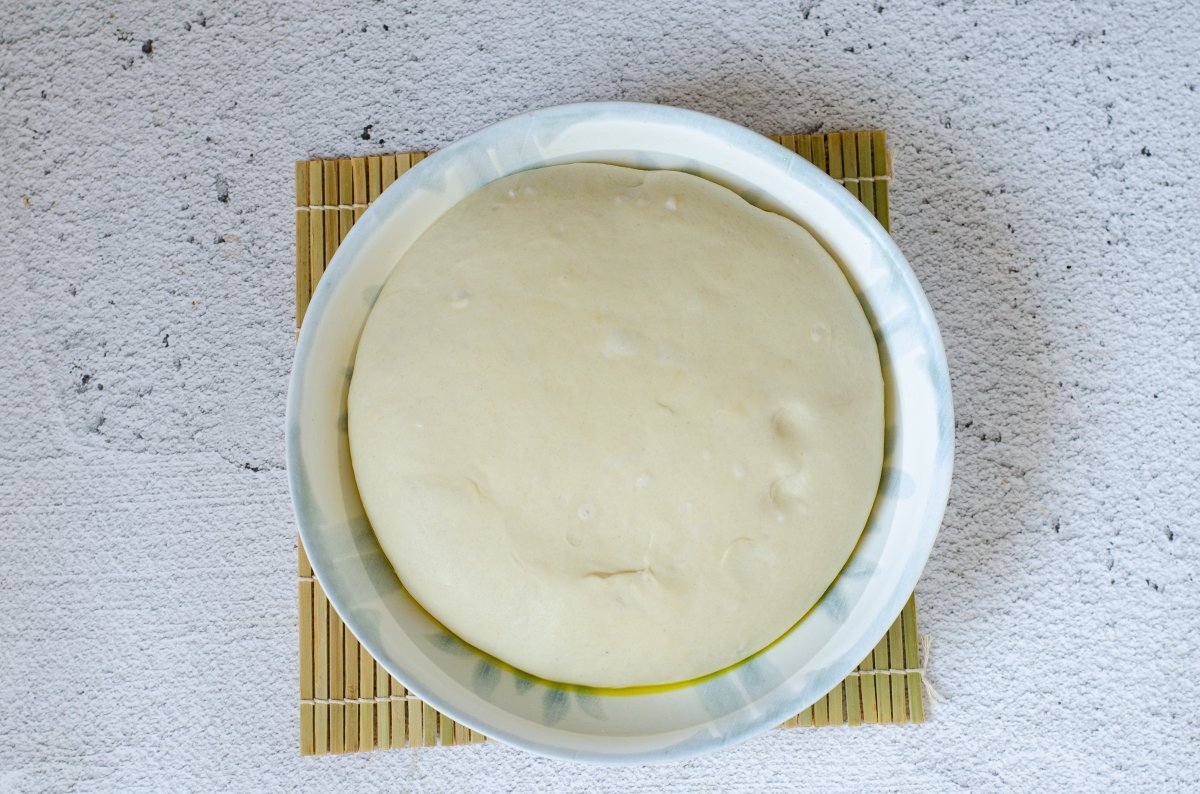 STEP 4
Form the sausages when the dough has doubled in size. Divide the dough into equal sections of about 50 g—or another weight depending on the desired size of the loaves—and round them out.
Cover with a moist towel for about 15 minutes. Simultaneously, cut parchment paper into 6 cm squares on each side to place on the bao loaves when folding them and prevent them from sticking.
Another alternative is to brush the dough with water before folding it. They will be slightly sealed in this manner, but when we need them, we simply open them with a knife and that's all.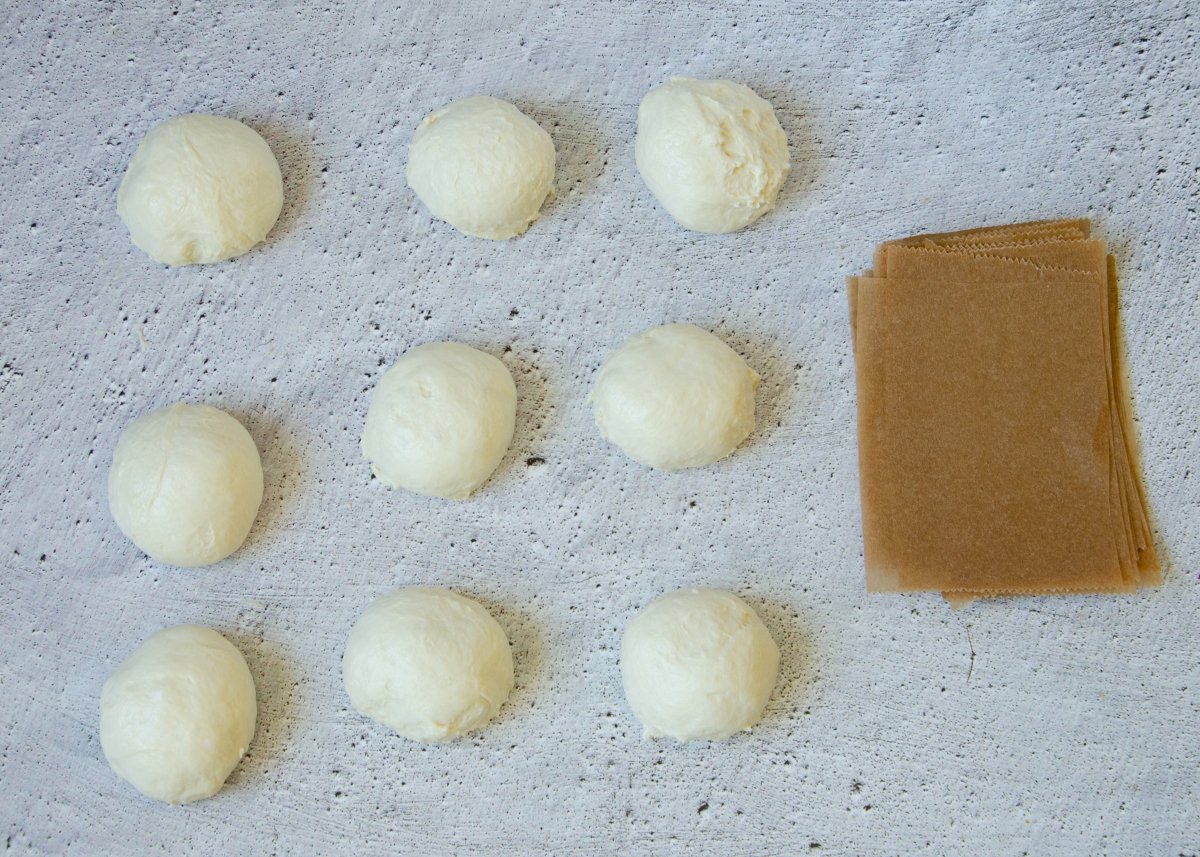 STEP 5
Roll out each chunk of dough to a uniform thickness of about 4 mm and shape it into an oval shape with a rolling pin. We place a piece of paper in the center and fold the dough in half. To achieve the flashy shape of the bao buns, we strive to leave the top half a little further back.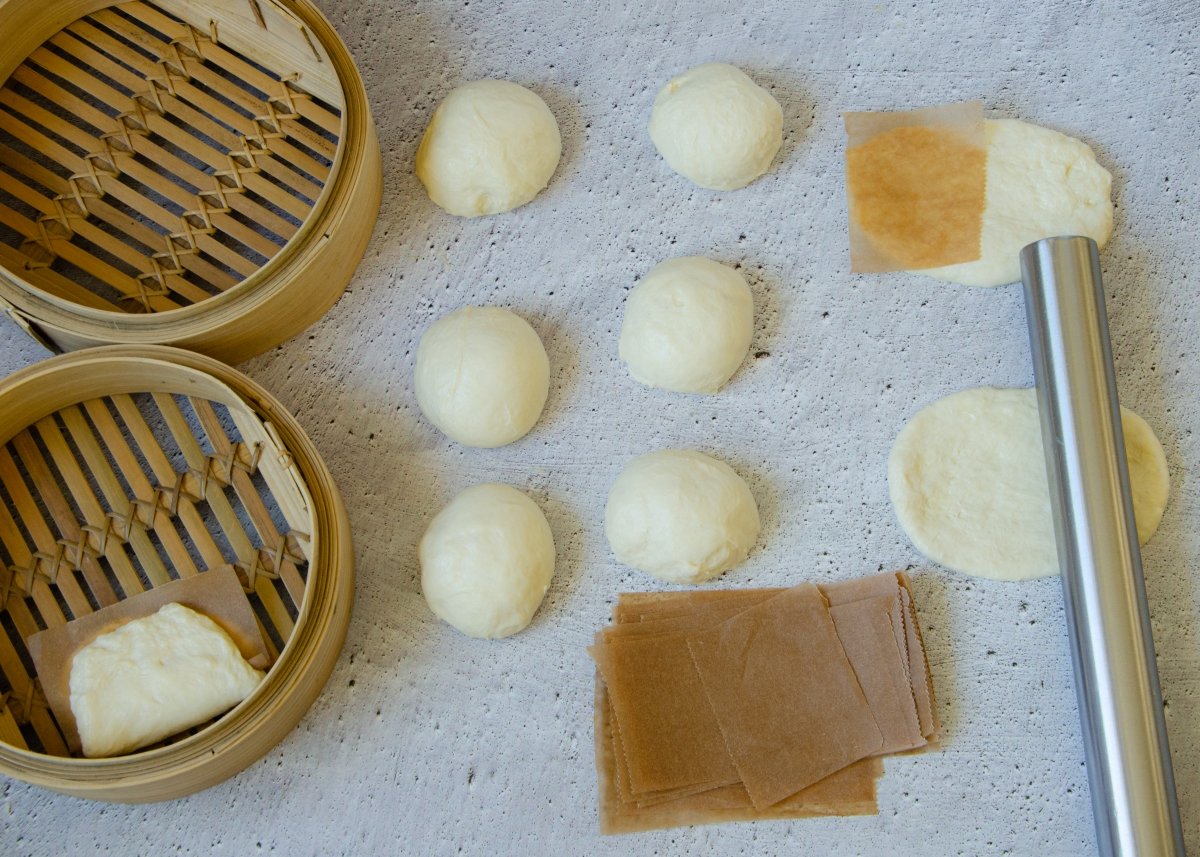 STEP 6
After folding the dough sections, we lay them in a steamer or steamer basket with parchment paper underneath to prevent them from sticking to the steamer.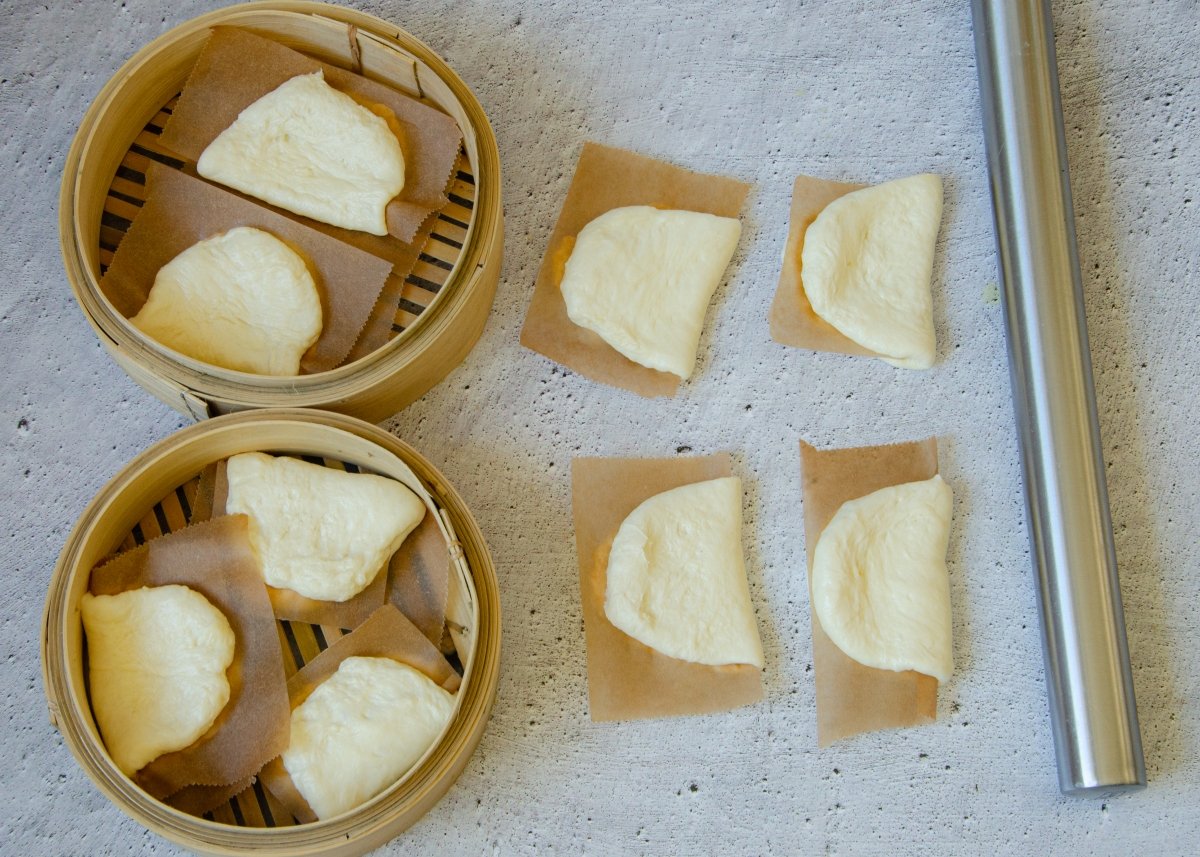 STEP 7
The loaves are thus left to rise for half an hour, or even longer if necessary, before being steamed for 10 to 15 minutes, depending on their size and the type of steamer used.
We utilized a bamboo steamer with a wok in our case; we poured water into the wok, placed the steamer on top, and cooked the bao buns for 15 minutes.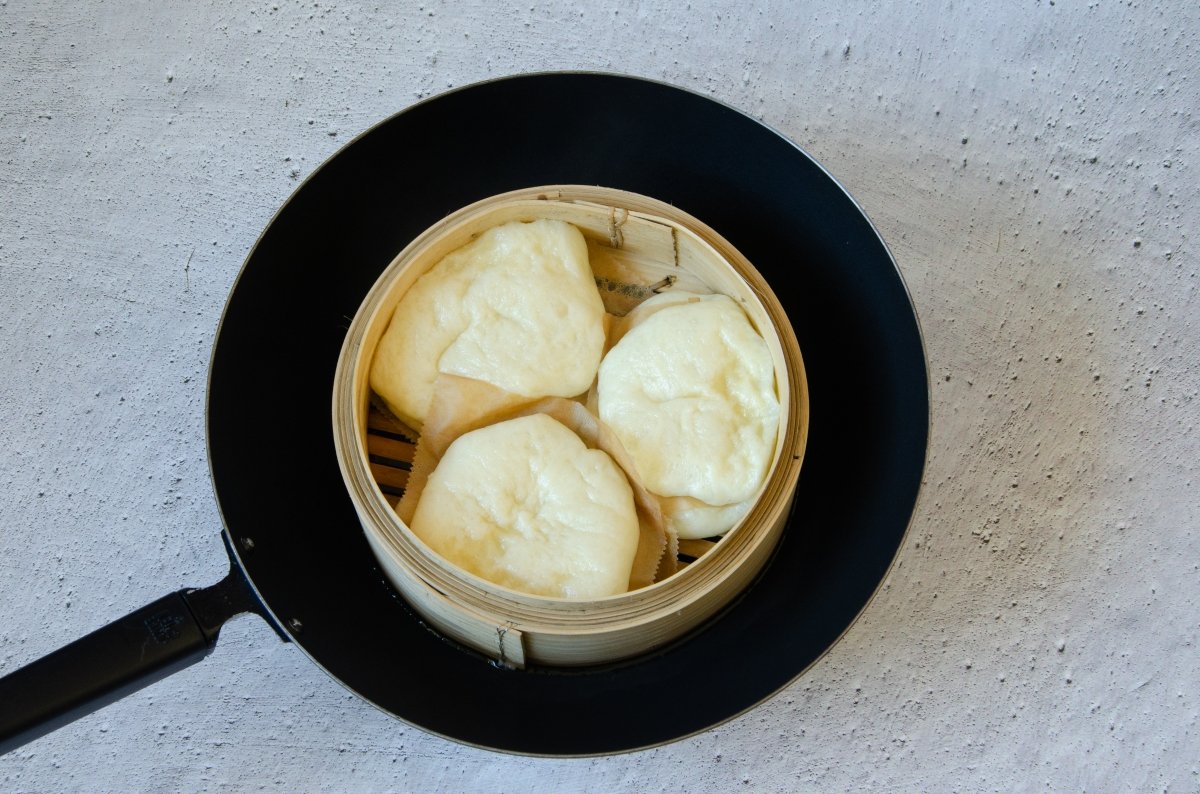 STEP 8
After 15 minutes, we remove the steamer and keep the steamed buns for a few minutes more to prevent them from falling apart. Remove the buns from the steamer and set them aside to cool on a wire rack.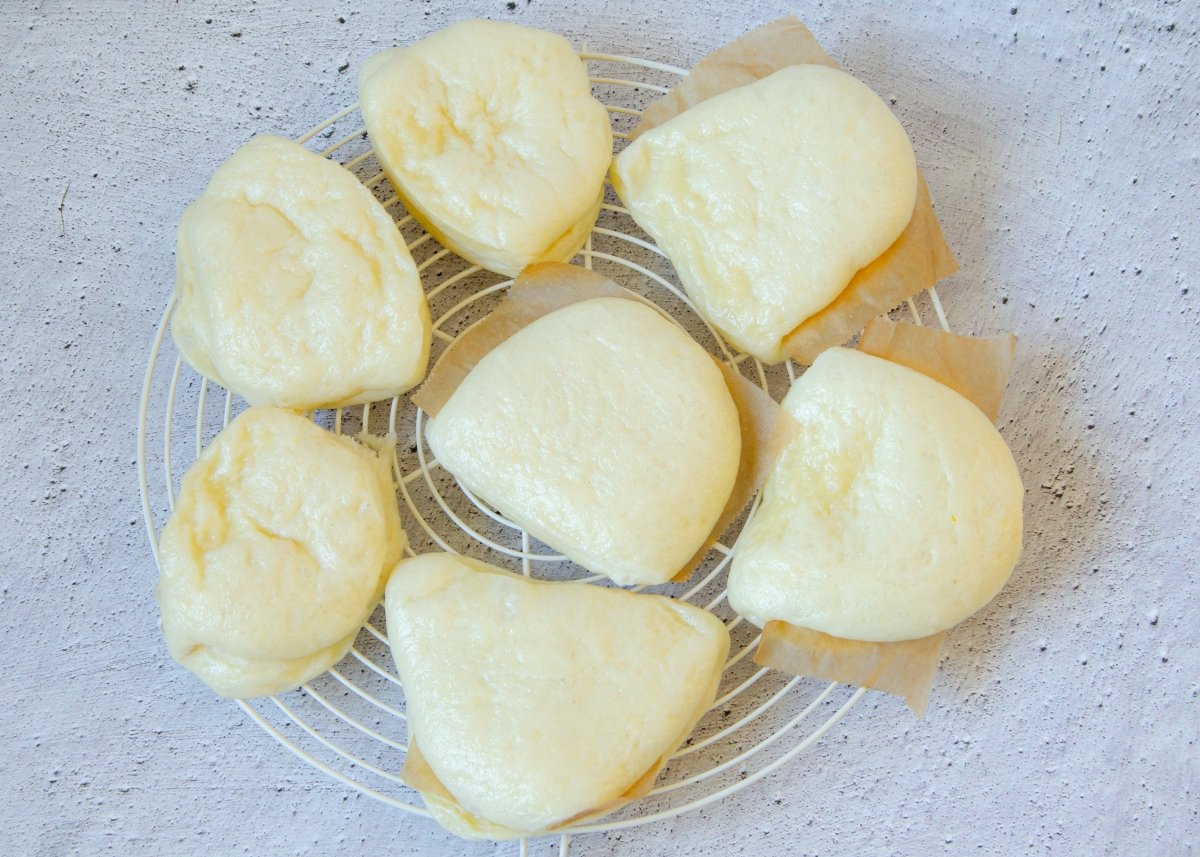 STEP 9
We'll have the bao bread ready to garnish after it's cooled. They store nicely in an airtight bag for a few days and are ideal for freezing. We may double the recipe and keep the extras in the freezer to have them on hand at all times.