Homemade Vegan Rice Pudding is a traditional dessert very easy to prepare and which few people can resist. We can take it hot, freshly prepared or cold. If you choose to chill it, putting it in the fridge for two to three hours will suffice. If you are going to keep vegan rice pudding oat milk in the refrigerator, you will have to cover it with a transparent film, especially if you are not going to consume it the same day, because easy homemade rice pudding tends to dry out a little. Next, is the traditional recipe for rice pudding, with all the details to obtain a perfect rice pudding.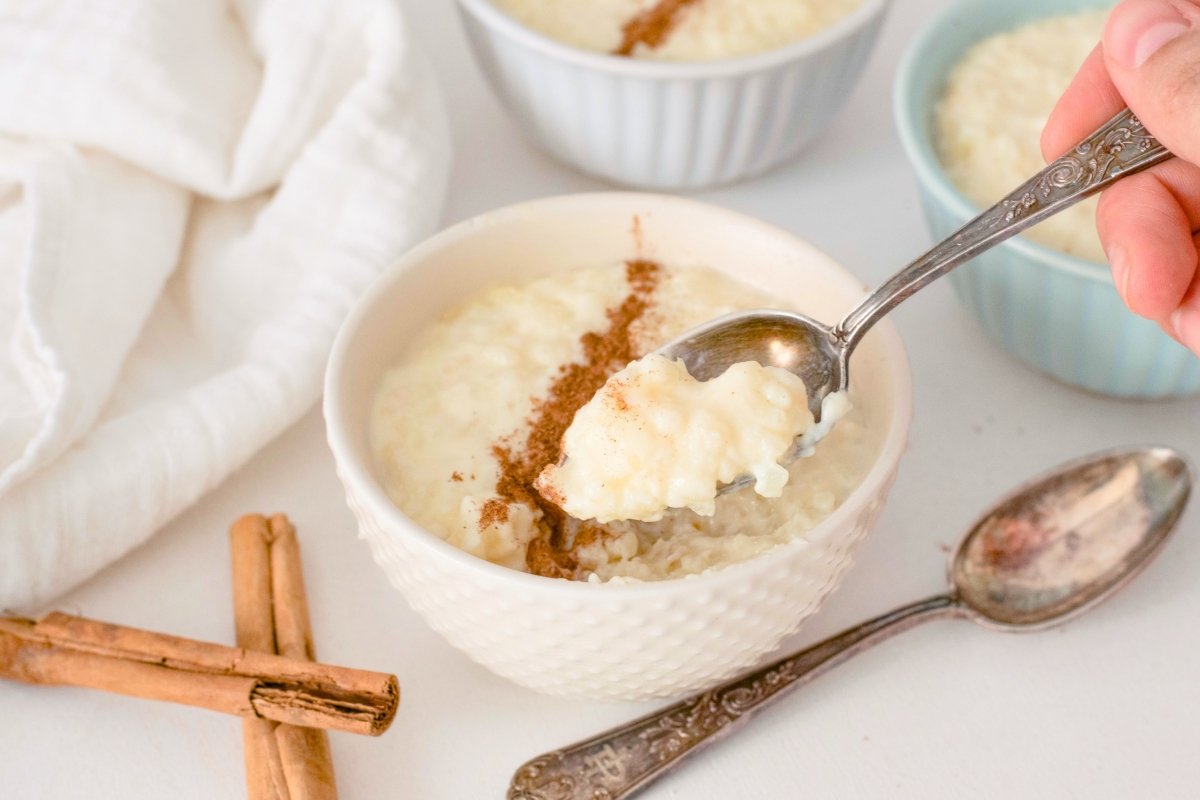 INGREDIENTS
1 litre of Oat milk or whole milk.
2 cinnamon sticks
The skin of 1 lemon
140 ground rice
120g white sugar
30g unsalted butter
Cinnamon powder to garnish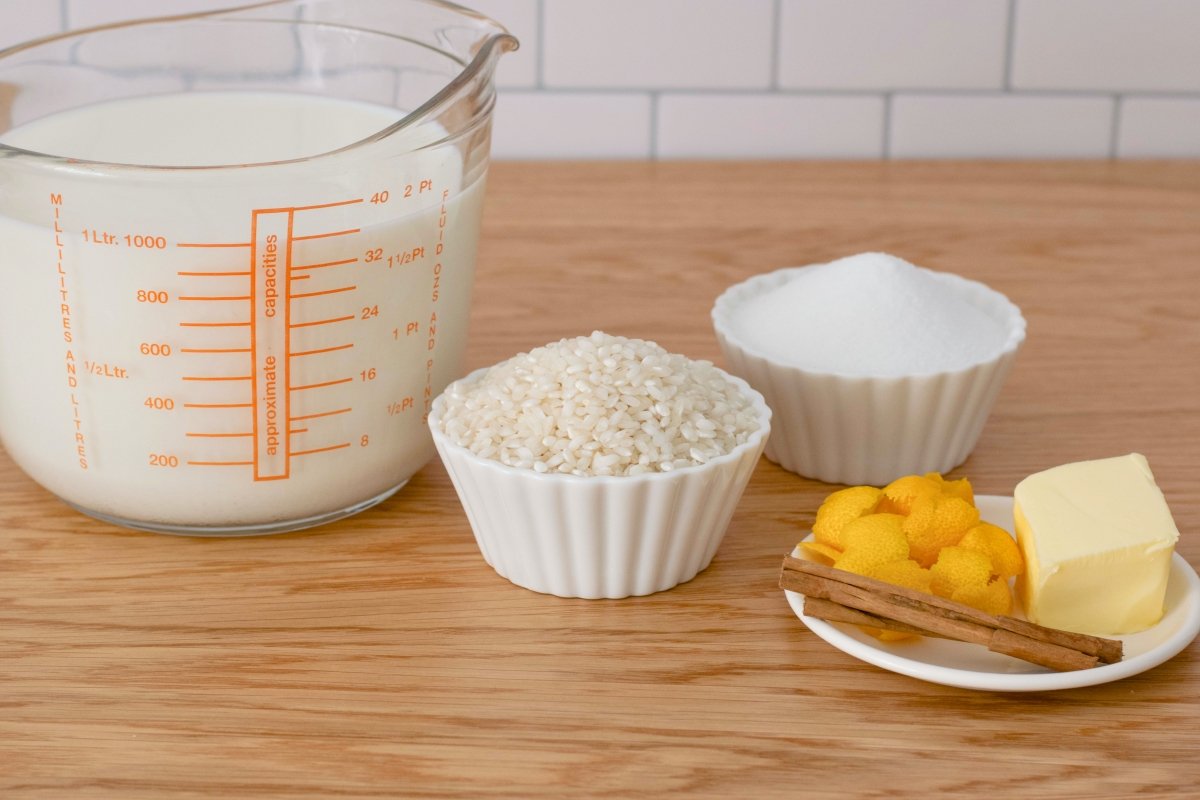 HOW TO MAKE HOMEMADE VEGAN RICE PUDDING
STEP 1
Start by adding 1 lemon's skin, 2 cinnamon sticks, and 1 litre of oat milk or whole milk to a pot. Until it boils, we bring everything to the fire.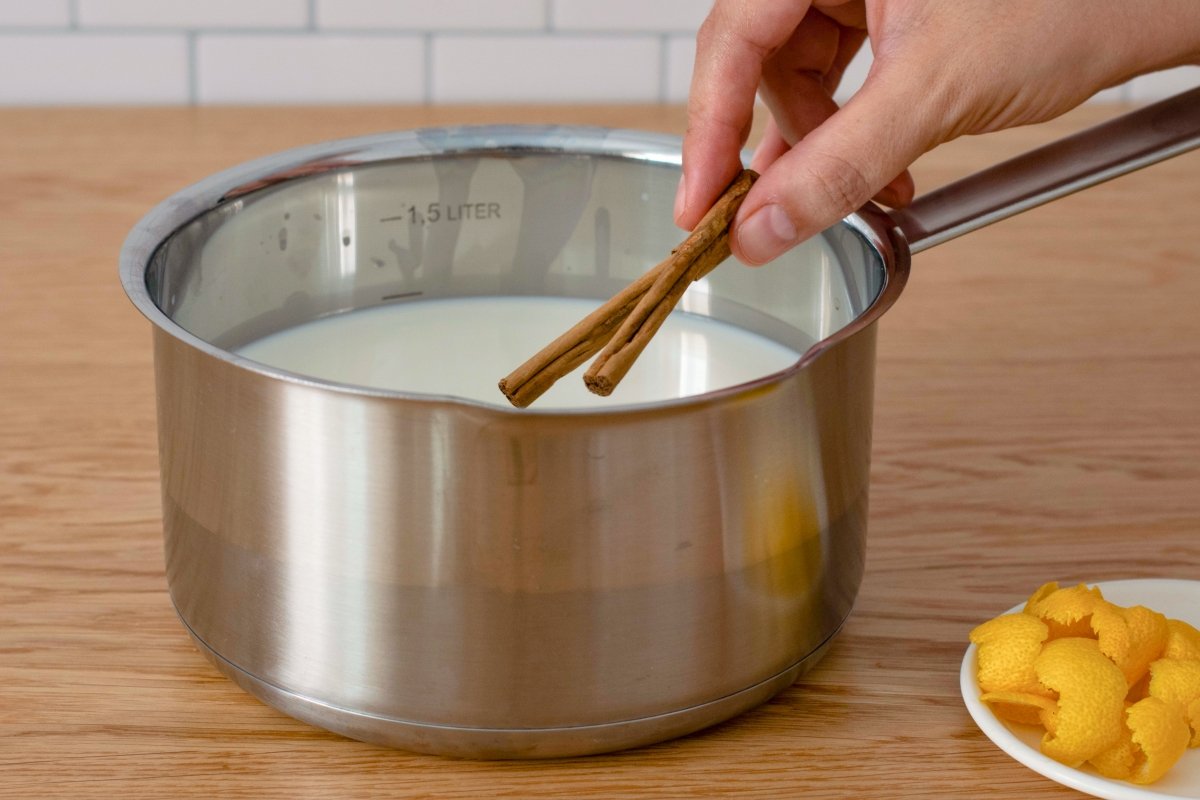 STEP 2
Pour 140 grammes of round rice into the boiling milk. Cook the food slowly for 40 to 50 minutes on low heat.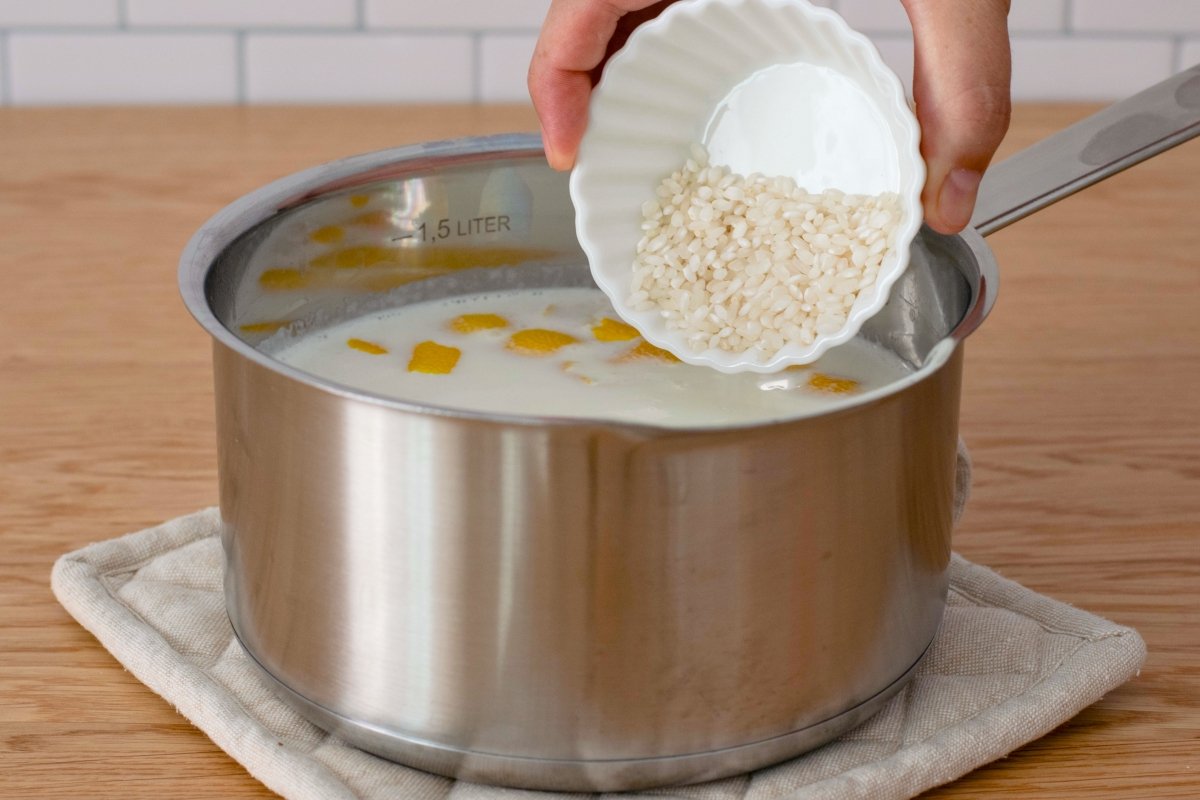 STEP 3
Stir the rice occasionally while it cooks to keep it from sticking to the pan's bottom.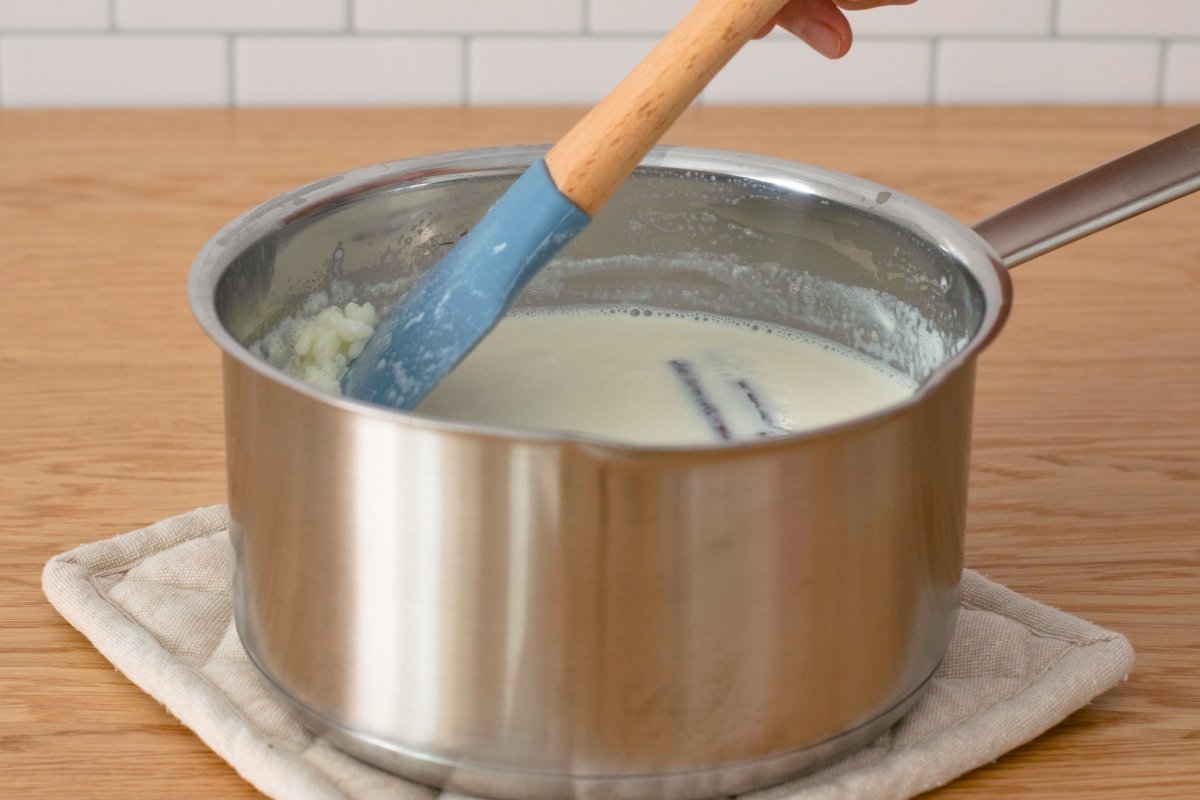 STEP 4
Remove the lemon zest and cinnamon sticks once the rice is finished cooking.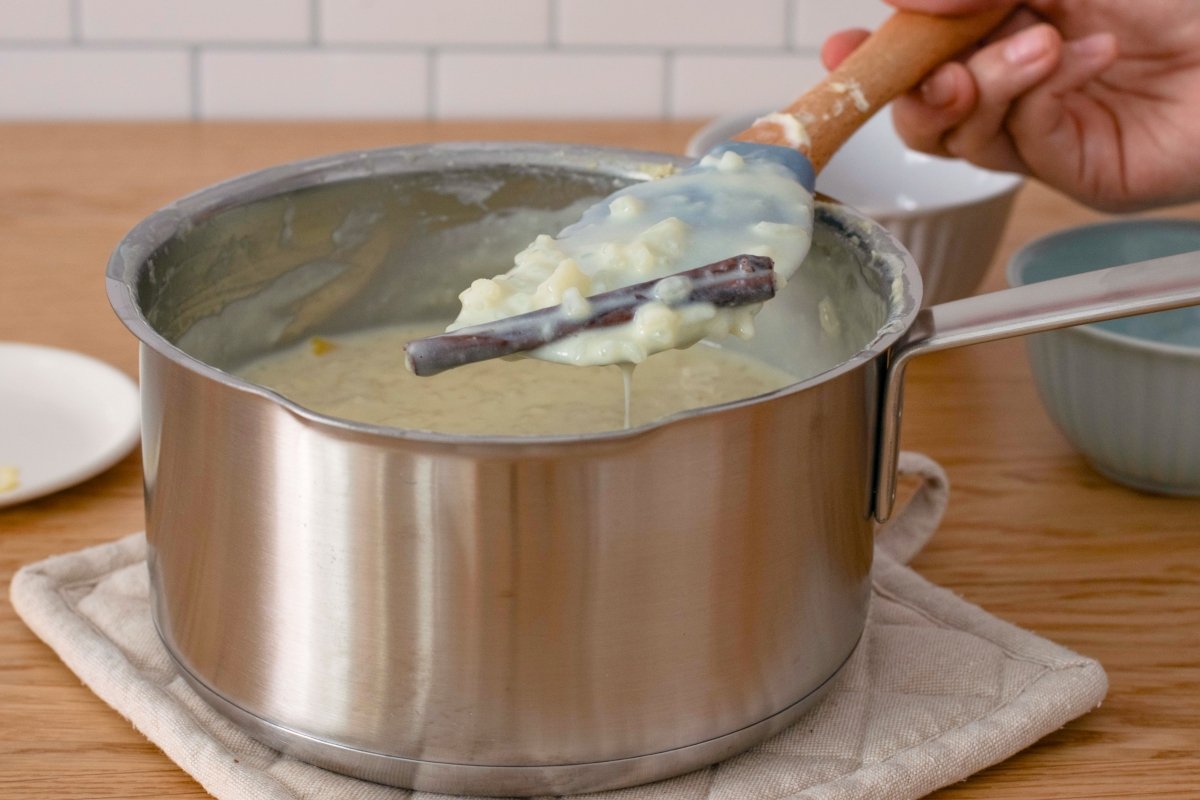 STEP 5
Then we added 30 grammes of unsalted butter and 120 grammes of white sugar to the pan. Mix well, then cook on low for an additional five minutes.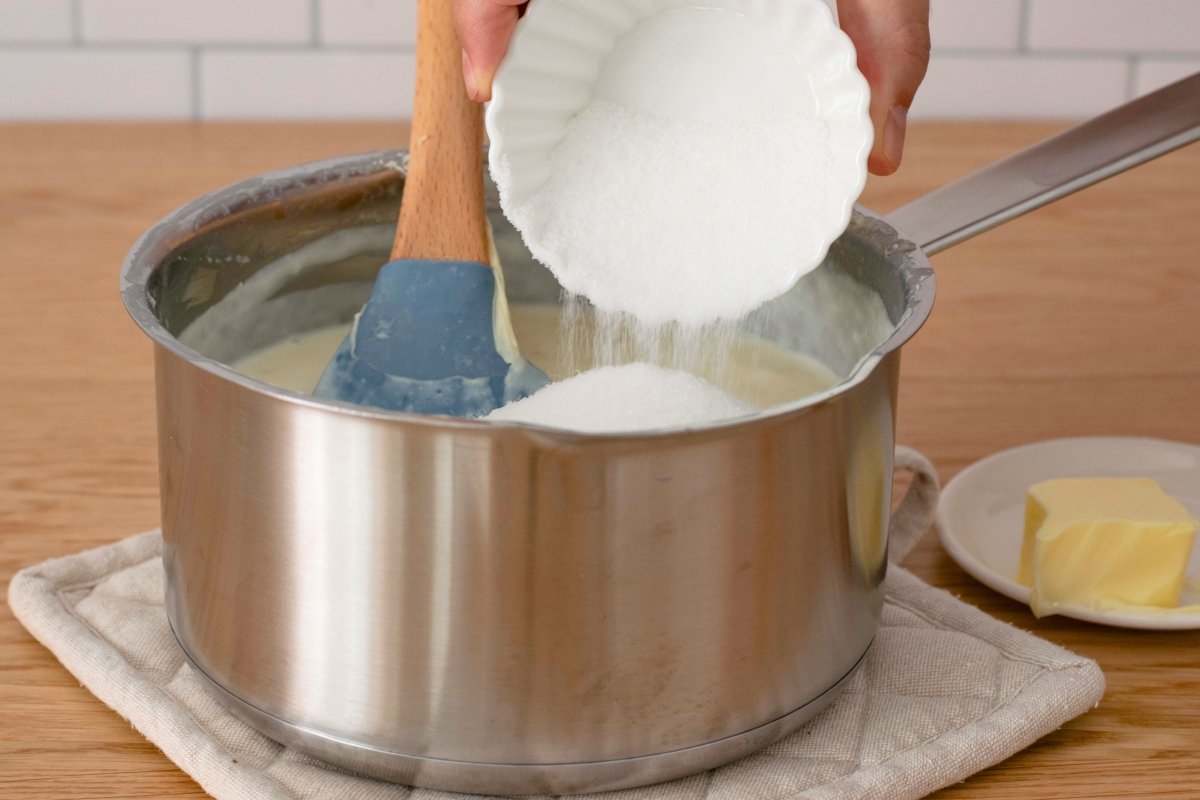 STEP 6
After this, the rice pudding is already prepared. Add cinnamon powder as a garnish after dividing it into separate bowls. We offer hot or cold food.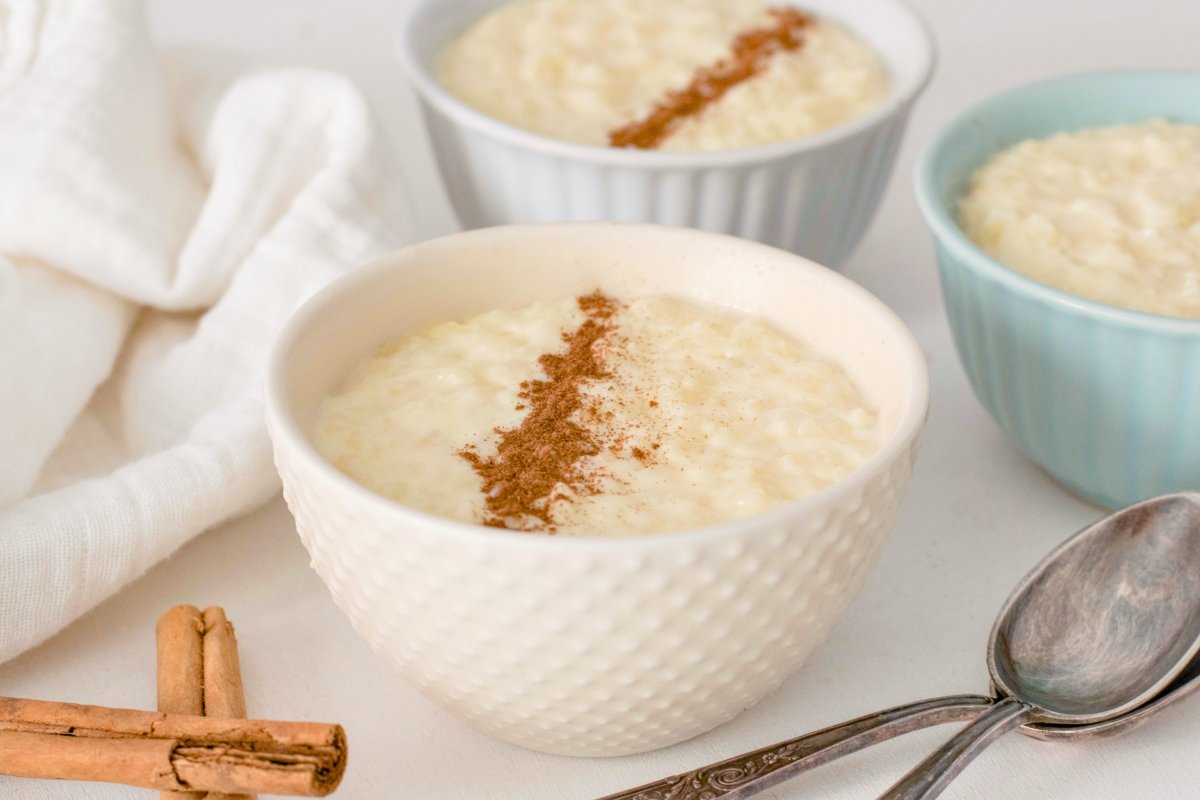 ALSO READ: HOMEMADE FRIED MILK DESSERT