How to cook pig ears southern style? The grilled pig's ear is a traditional dish that is commonly served in bars in many regions. The pig's ear recipe has different regional variations in which to prepare. They make the ear more crunchy in some spots and more honeyed in others. It is also commonly served with a marinade or simply with garlic and parsley, as we will do today.
To prepare the grilled pig's ear, first cook the ear and then brown it. This way, you create a contrast of textures that is most interesting between the grilled zones and the more honeyed zones. You'll see in the recipe that we're going to cook the ears in a regular pan, but you can do it in a fast pan and save a few minutes. If you use a pressure cooker, keep in mind that once the valve is raised, the pig's ear will need 20 minutes to cook. Shall we begin?
INGREDIENTS
2 pig ears
Sal
4 garlic cloves.
A few sprigs of parsley
1 pinch of salt
1 tablespoon extra virgin olive oil
Squeezed lemon (optional)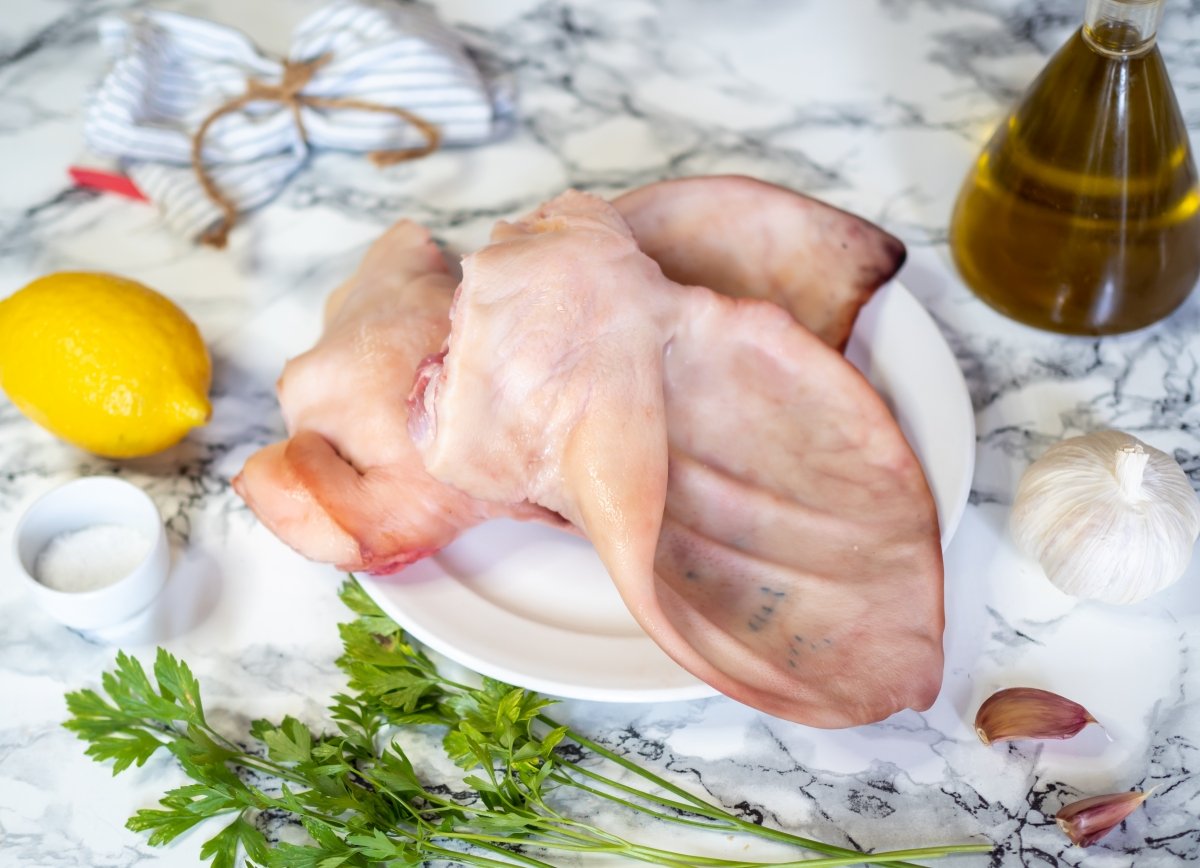 HOW TO COOK PIG EARS SOUTHERN STYLE
STEP 1
In a pot, we bring a large amount of water to a boil while thoroughly washing two pig ears. We burn off any hair that they may have and remove the ear area with a knife.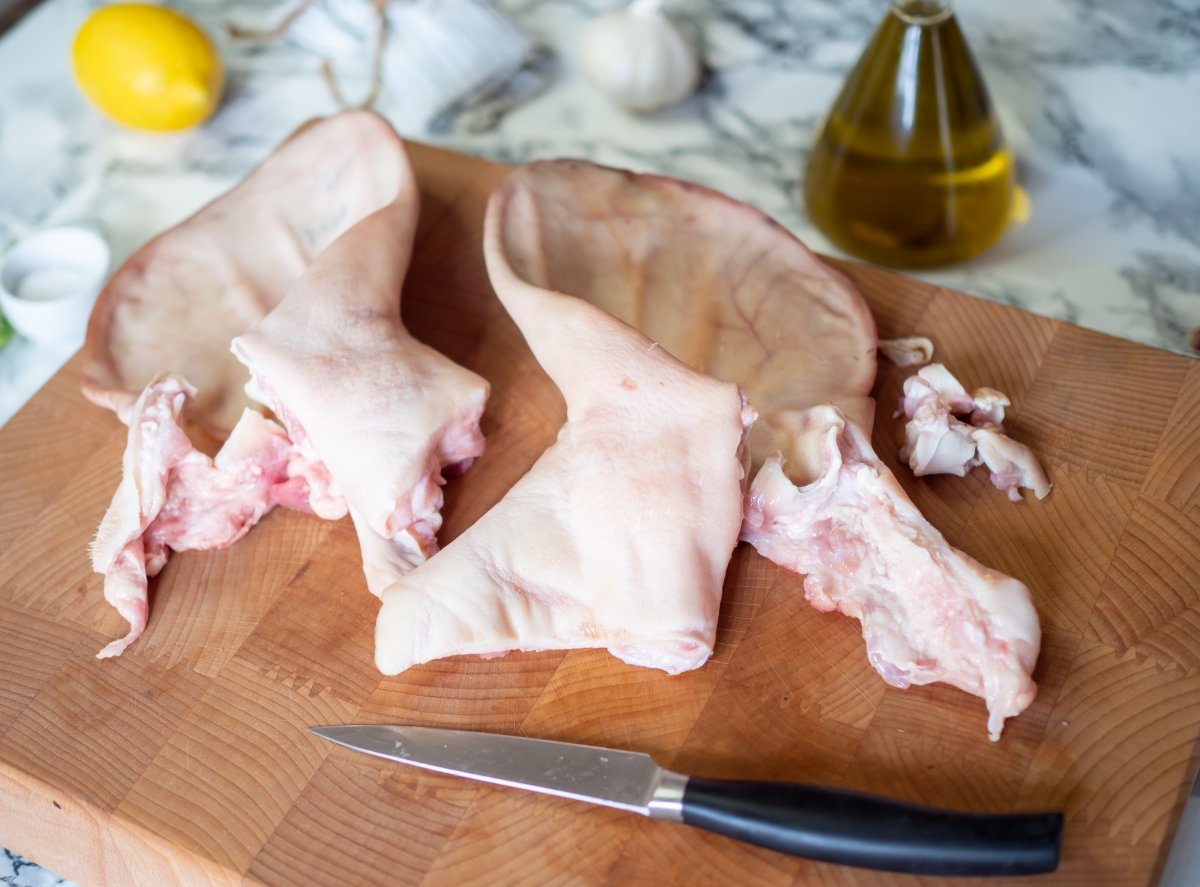 STEP 2
When the water starts to boil, add the two full pig ears to the pan, cover, and simmer over low heat for 1½ hours, or until the ears are soft.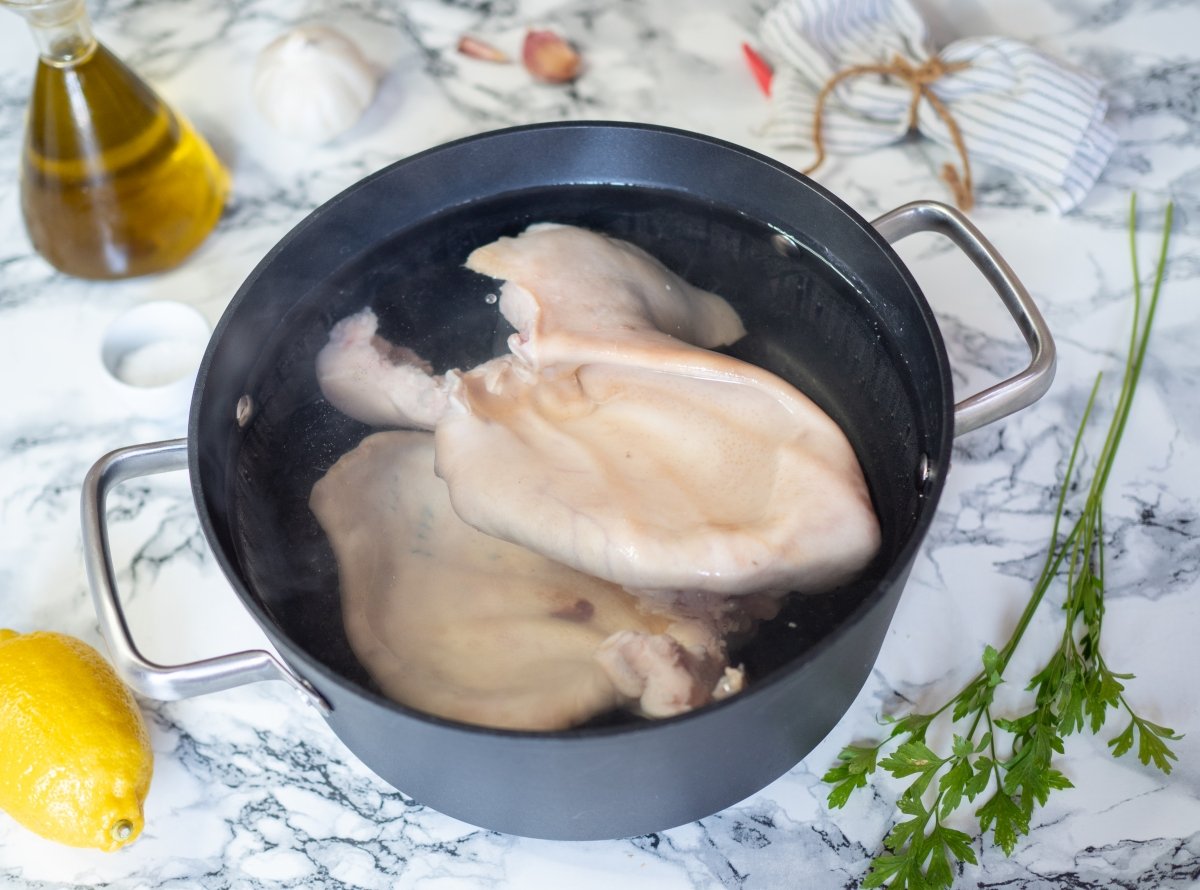 STEP 3
While the pig's ears are cooking, make minced meat in a mortar with 4 cloves of garlic, a few sprigs of parsley, and a pinch of salt. After we've thoroughly mashed everything, add 1 tablespoon of extra virgin olive oil.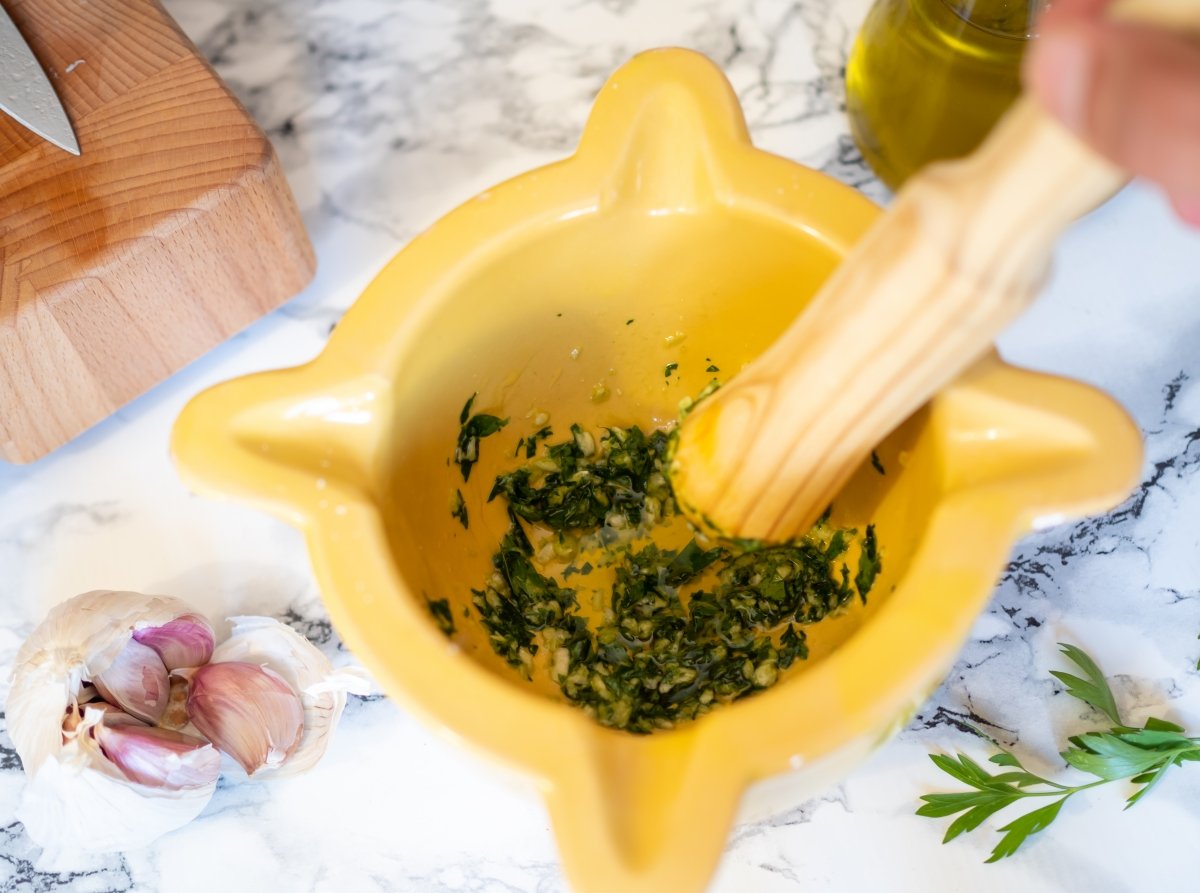 STEP 4
Once the cooking time for the ears has gone and we have determined that they are soft, we take them from the saucepan and allow them to drain thoroughly. Allow them to cool for a few minutes before chopping to taste. In our case, we prefer them in large portions.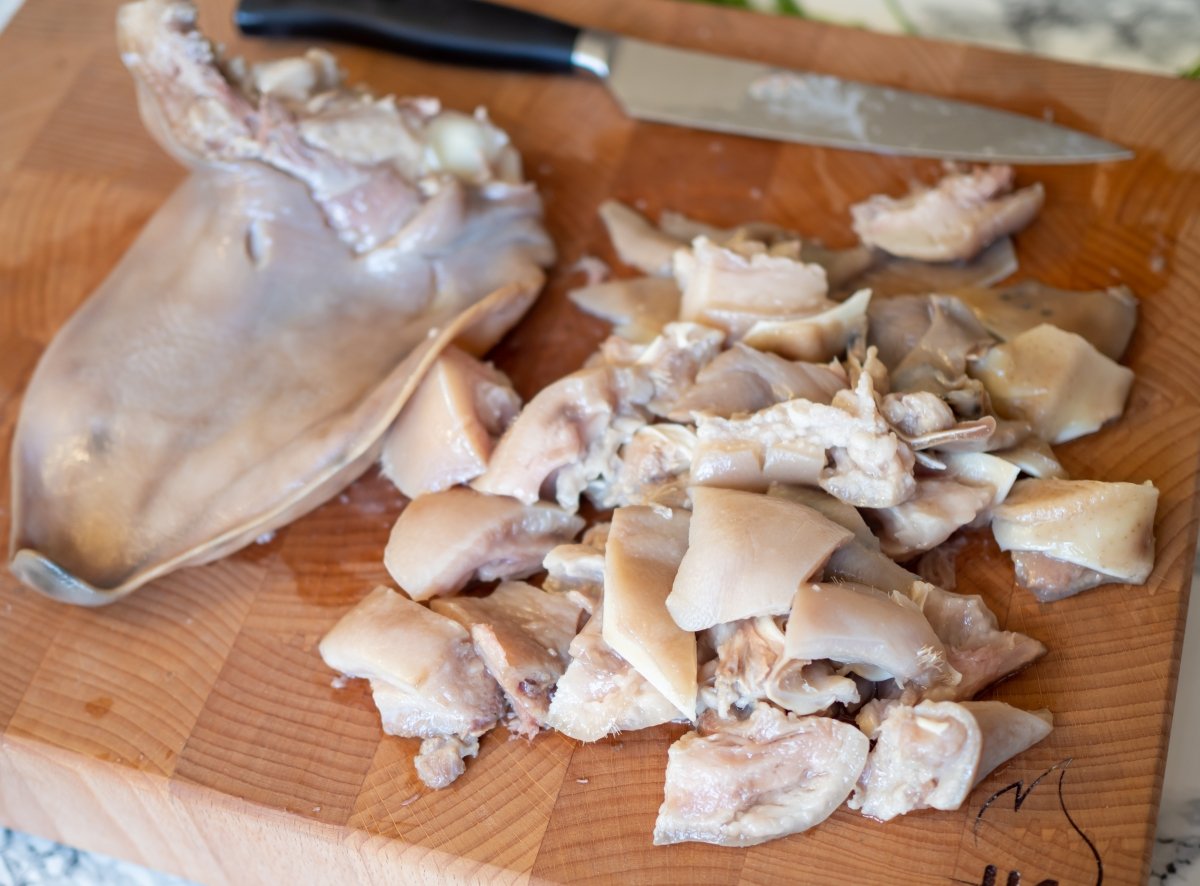 STEP 5
Heat a frying skillet over high heat, add the chopped ear, and cook for 5 minutes, flipping it over to brown evenly.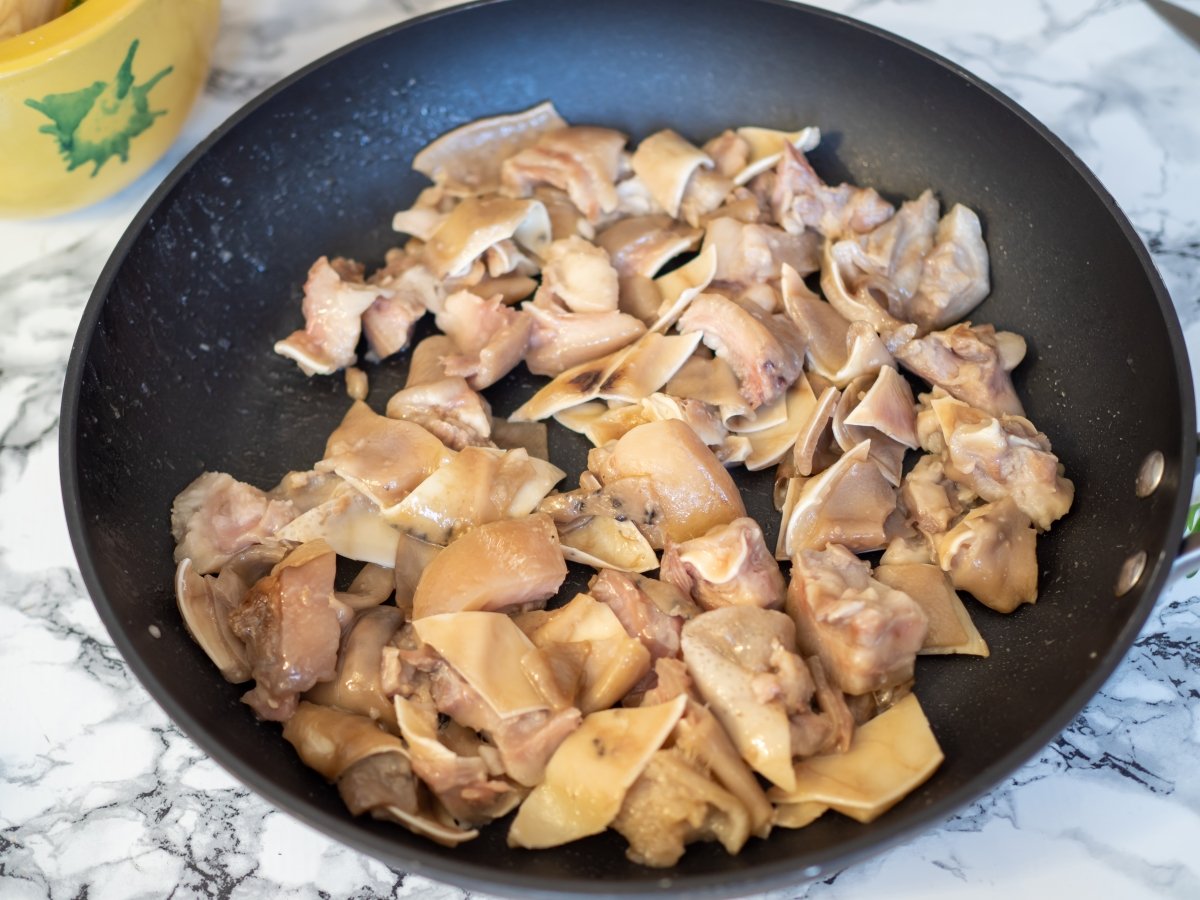 STEP 6
Continue cooking for 5 minutes after adding the chopped garlic and parsley. You can add a squeeze of lemon at the end, but this is optional. It is all up to you. We serve grilled pork ear that has been freshly prepared.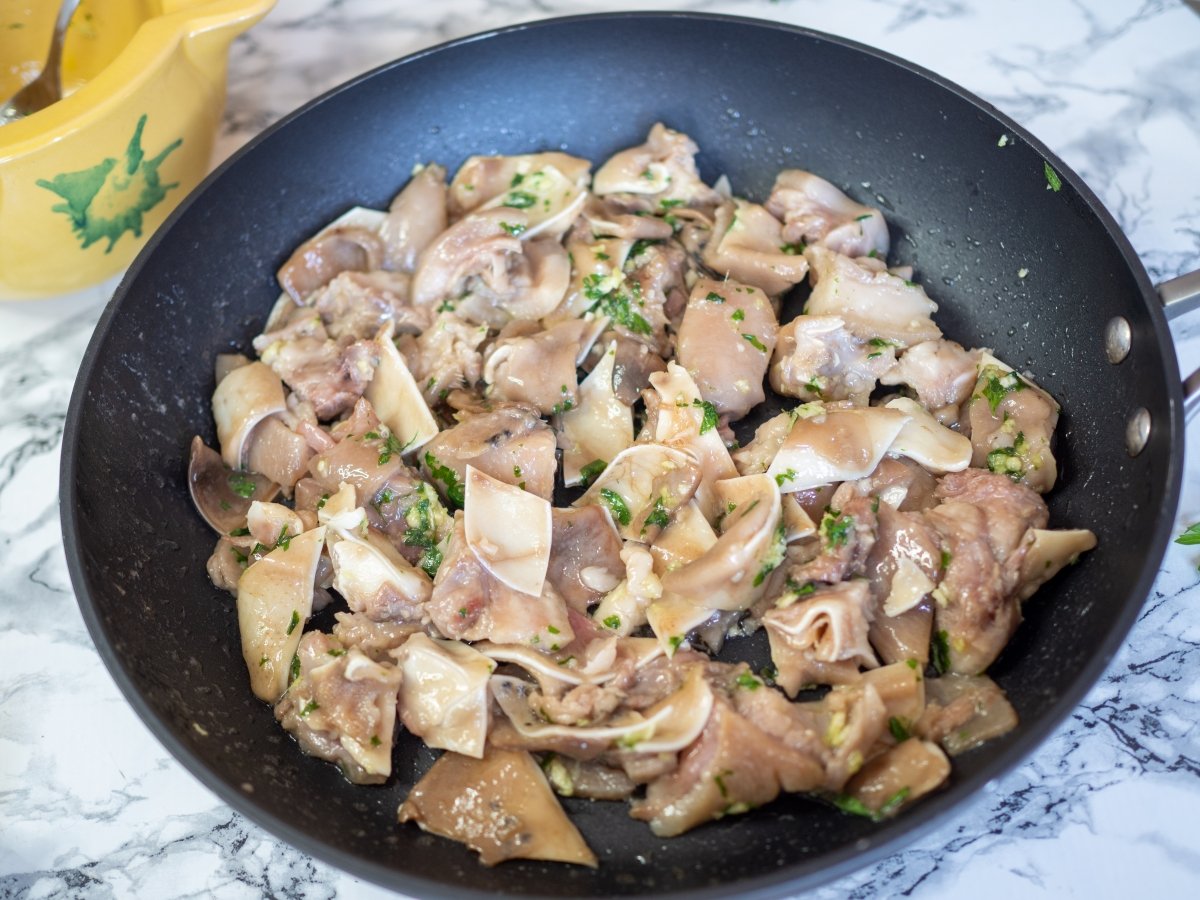 Also read: Easy Carnitas Recipe