How to Cook snails at home in an easy way with this easy-to-follow guide. We'll walk you through all the steps, from buying and preparing the snails to cook them.
Discover the art of snail cooking? How to Cook Snails at Home with these step-by-step instructions. Get creative with your recipes and enjoy an exciting new culinary experience. Impress your family and friends with a unique dish.
Looking to make a delicious, unique dish? Get ready to learn how to cook snails at home with this easy-to-follow guide. We'll walk you through all the steps, from buying and preparing the snails to cook them. Let's Discuss in Detail how To Cook Snails at Home in 5 Steps.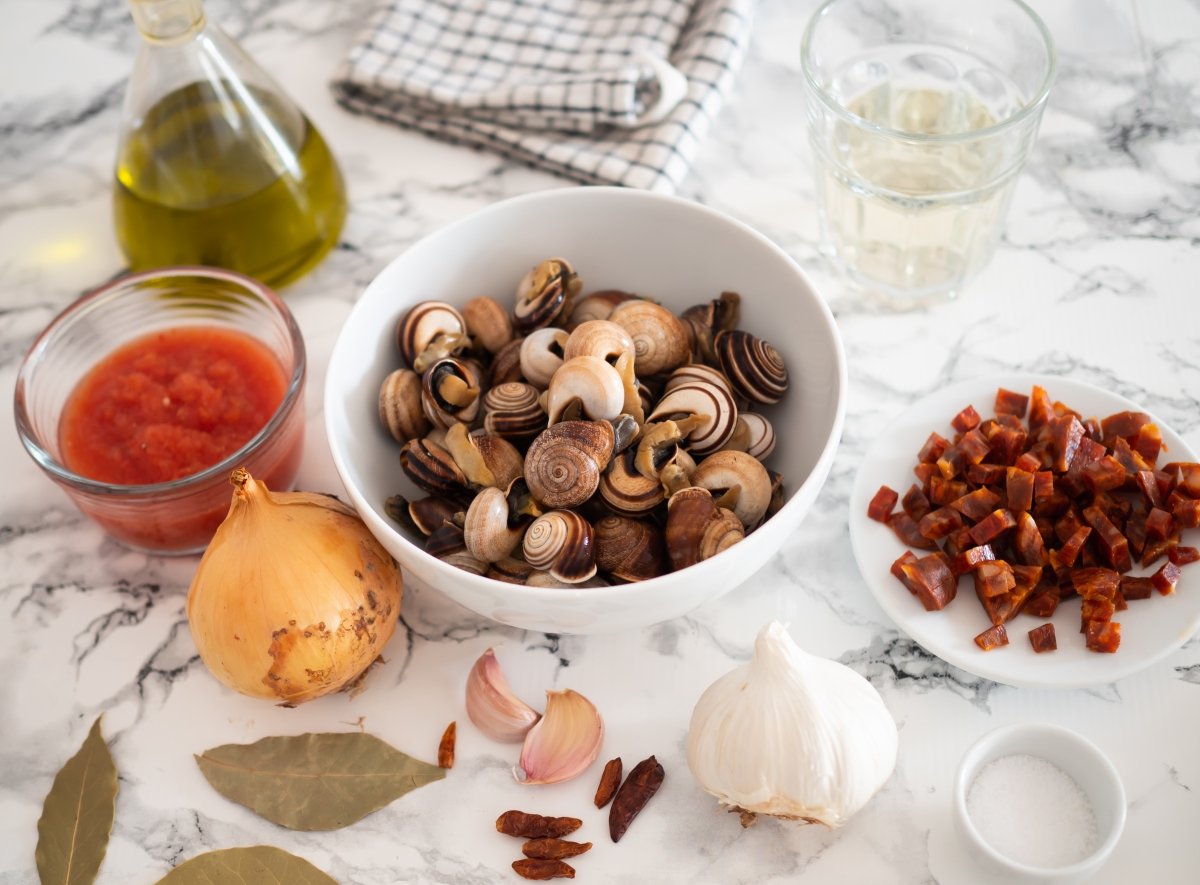 Spanish gastronomy is full of recipes based on snails that have become typical dishes in our country. By using natural products combined in a simple way, we will obtain very tasty elaborations.
How to Cook Snails in The Shell?
There are countless snail recipes, and today it's time to enjoy this spicy point with the elaboration of spicy snails, a delight for snail lovers.
The intensity of the spiciness can be adjusted, so we leave your choice. We're going to use cayenne peppers and hot chorizo, but if you want them hotter or less hot, you can play around with the amount of cayenne pepper to suit your taste.
How to Cook Snails at Home in 5 steps? For the development of this recipe, we will use cooked snails readily available in the frozen section of many supermarkets.
Spicy snails are perfect for an appetizer full of traditional flavors and are very easy to prepare. One thing that we have clear and that can never be missing from this dish is the loaf of bread to dip the sauce. So go prepare the bread and start with the snails.
What Is the Best Way to Cook Snails?
following is the method to make snails eat in a good and efficient way.
INGREDIENTS
25ml extra virgin olive oil.
Half an onion.
2 cloves of garlic
Sal
3 cayenne peppers
100 g spicy taco chorizo
200g grated tomatoes
200ml of white wine
2 bay leaves
300g cooked snails
How To Cook Snails at Home
STEP 1
25 ml of extra virgin olive oil is first added to a pot. To release the onion's juice, add half an onion that has been finely diced, two crushed garlic cloves, and a little salt. Cook everything over low heat for a few minutes until the onion is transparent.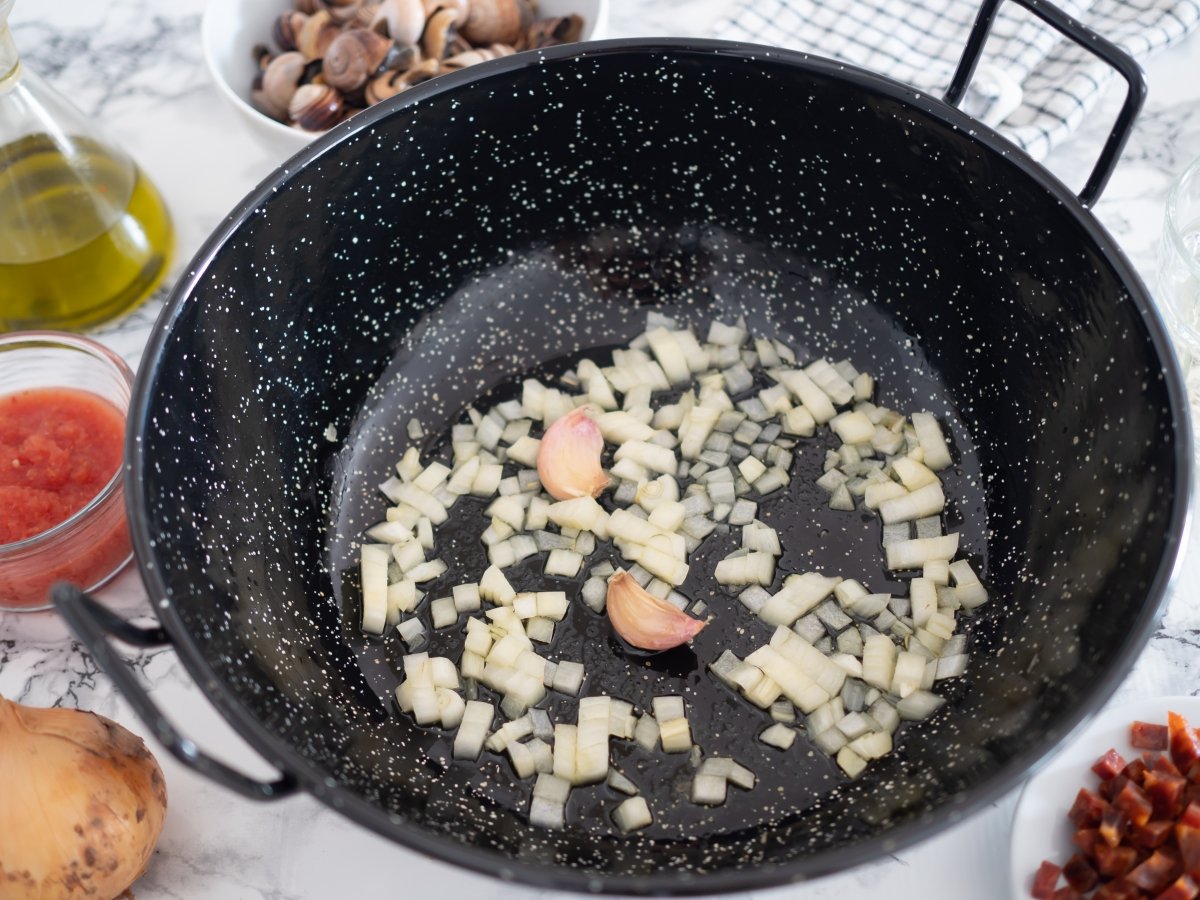 STEP 2
Three cayenne peppers and 100 g of cubed spicy chorizo are now added. Cook the chorizo for 5 minutes to allow the fat to render.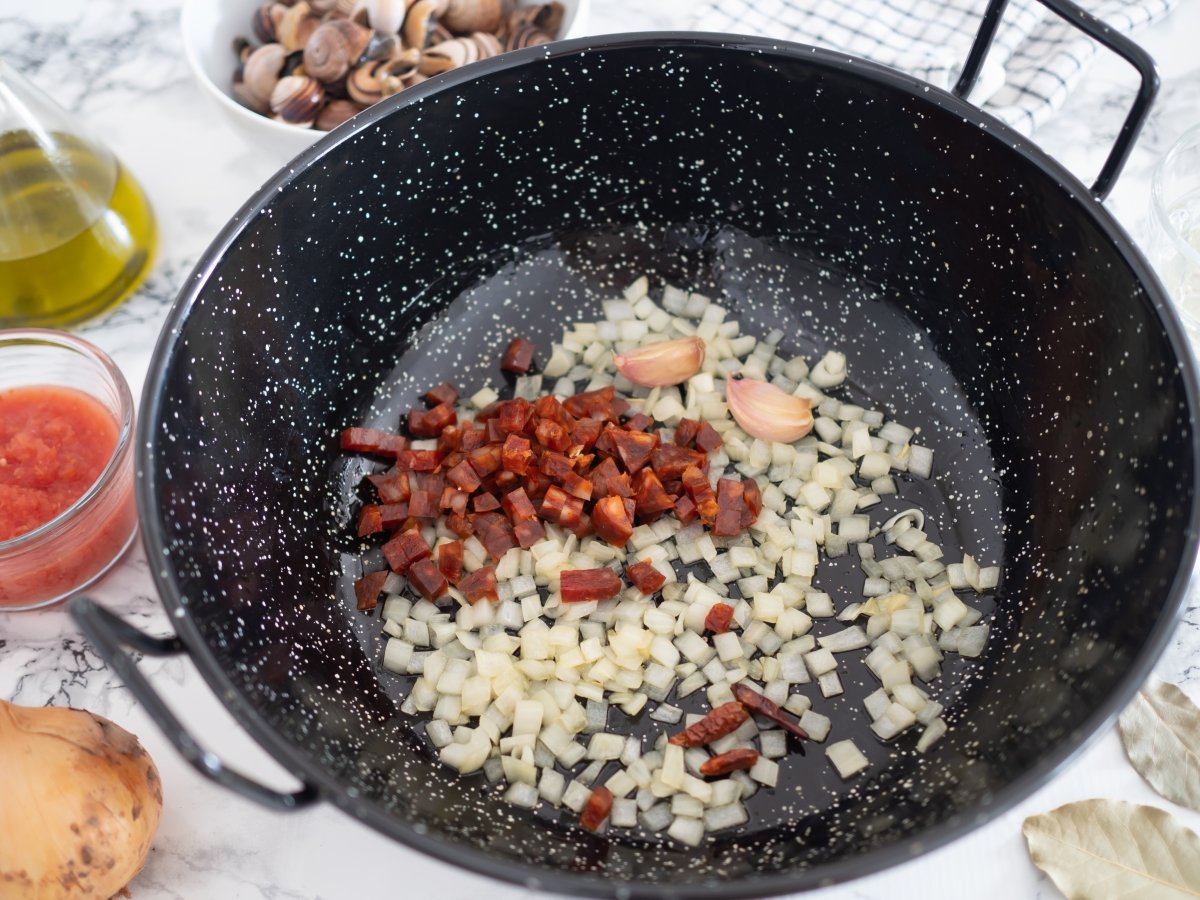 STEP 3
We add the 200 g of grated tomato when the chorizo has already released its fat. Over low heat, combine the entire sauce and allow the tomato juice to evaporate.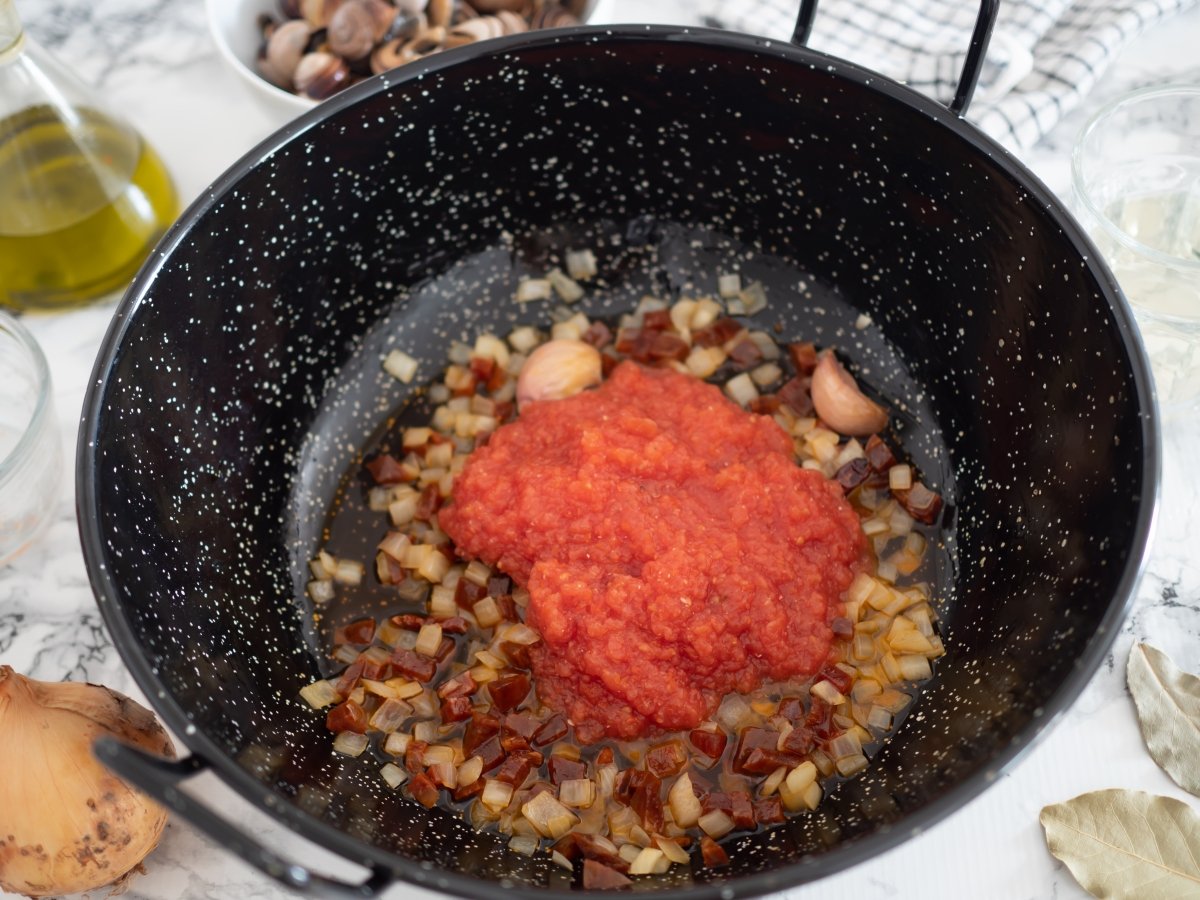 STEP 4
The 200 ml of white wine and the 2 bay leaves should now be added. For the alcohol to evaporate, cook the mixture for 10 minutes.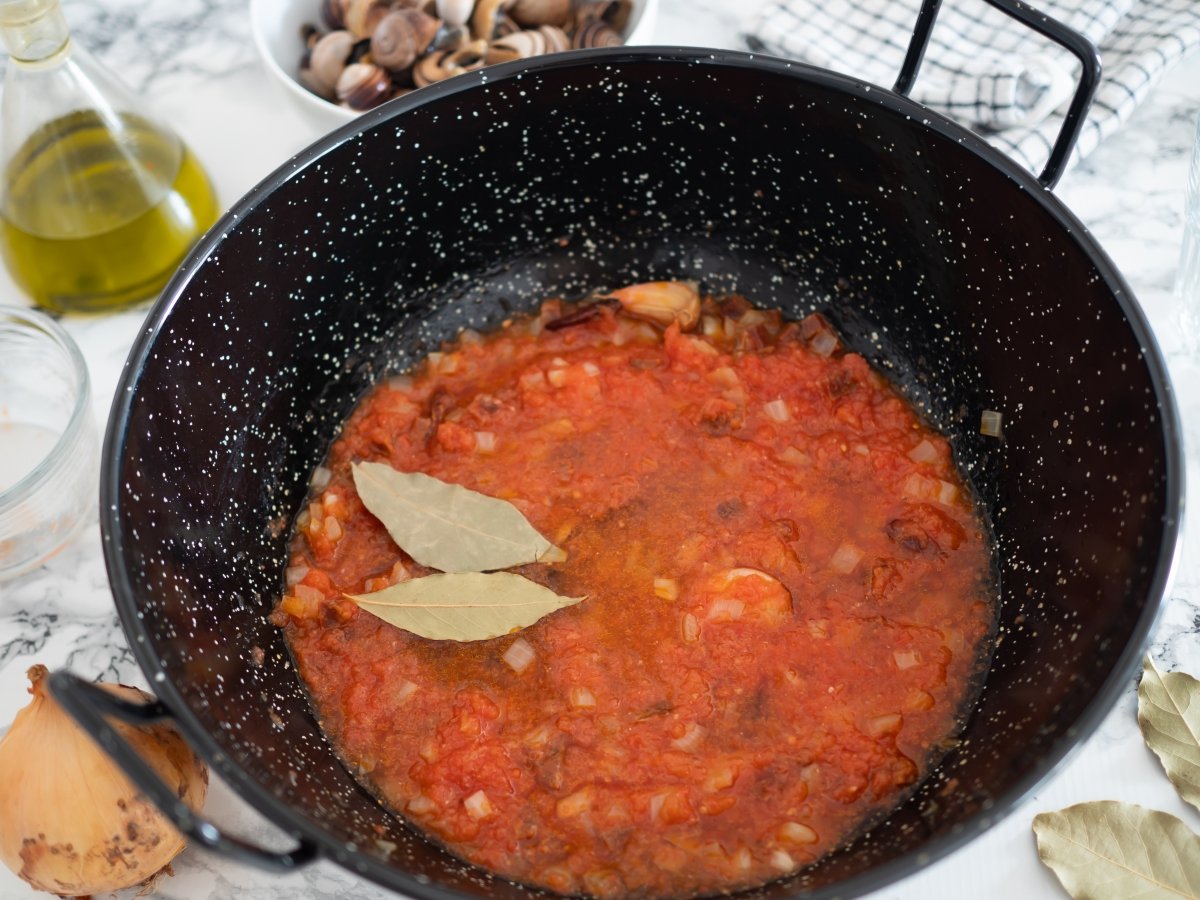 STEP 5
To ensure that all the flavors meld, add 300 g of cooked snails to the skillet along with the sofrito. After 15 minutes of sauce reduction, the spicily prepared snails are ready to be served.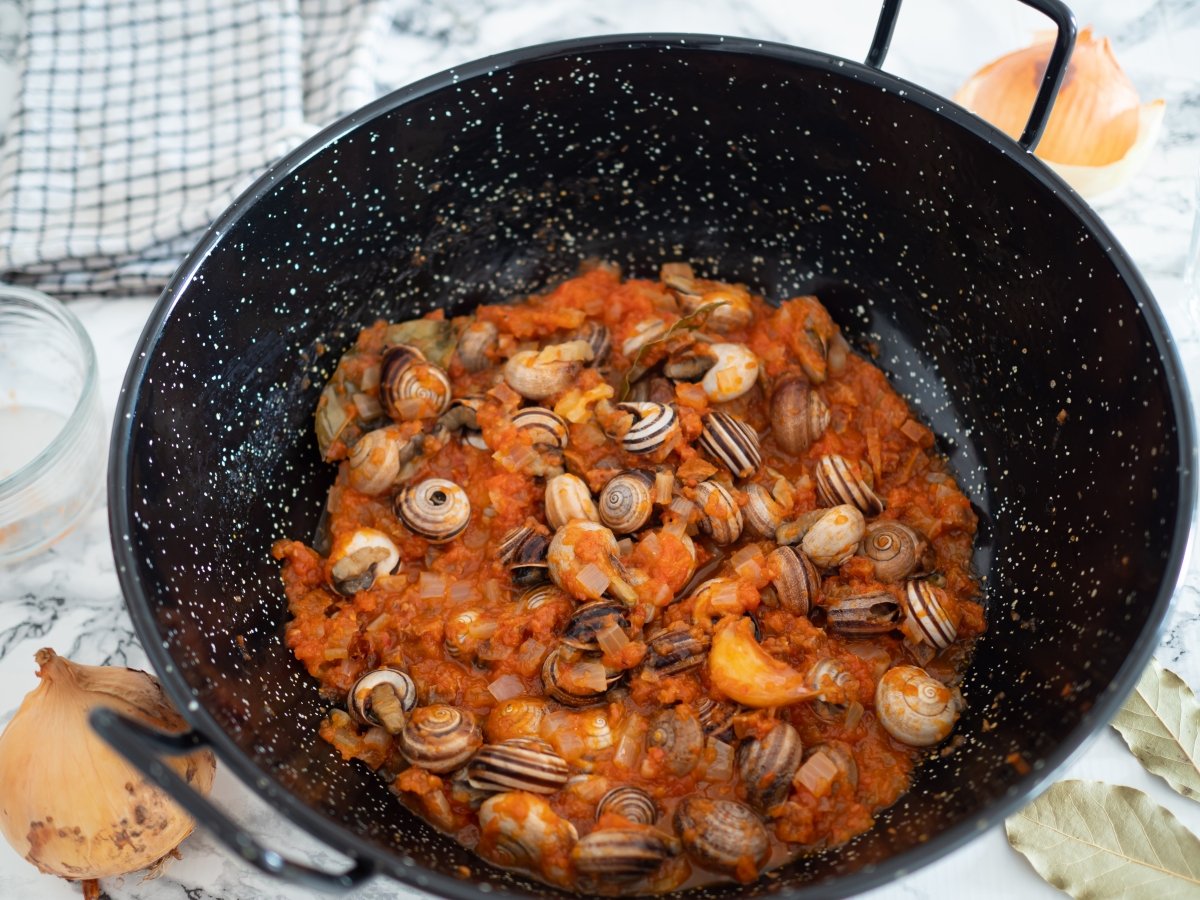 FAQS
What is the best way to cook snails?
Add water, 1 teaspoon bouillon, salt, and pepper to the snail in the pot. To make the snails tender, boil them for 20 to 30 minutes. Snails can also be cooked till crispy (about 10 minutes).
How to cook snails in a pan?
Snails should be removed from their shells and rinsed in cold water. Snails should be placed opening-side down in a big skillet that has been coated with olive oil and uniformly sprinkled with salt. Over high heat, cover and bring to a boil. Simmer for five minutes on medium heat while frequently shaking the skillet.
How do you cook snails in the shell?
Put about 2 tablespoons of garlic-parsley butter into each baking dish. Put a snail into each shell, then fill the shell with extra garlic-parsley butter and pile it on top. Bake for 10 to 15 minutes, or until the snails are sizzling and the butter and garlic no longer taste raw.
Are cooked snails healthy?
The sauce they're served in is another matter, but on their own, these guys are as nutritious as it gets. Snails are also high in protein and almost free of fat, carbs, and sugar. Iron, magnesium, and other beneficial minerals are also abundant in snails.
How long should snails be cooked?
Although there are a few procedures involved, preparing the snails for eating and saving the shells to eat them in is straightforward: Put water in a big pot that has been liberally salted to a boil. For around three minutes, cook the snails. Drain the snails and give them a thorough cooling-water rinse.
What are the health benefits of eating snails?
Snails are excellent providers of iron, calcium, vitamin A, and a variety of other minerals, in addition to being high in protein and low in fat. Your immune system is strengthened and your eyes are strengthened by vitamin A. Your body's cells can grow as a result.
Do you have to clean snails before cooking?
Just before cooking, all snails must be rinsed and boiled. They should first be placed in clean, chilly water with some salt and vinegar.
How do you make snails safe to eat?
The most important thing is to cook them since certain snails carry the harmful parasite rat lungworm, but as long as you cook them for several minutes at a temperature of at least 165°F, you won't get sick.
What part of the snail do you eat?
The "hepatopancreas" is the curled portion of the snail meat. It is regarded as the tastiest component. The food that snails eat will taste in their bodies. They will taste like cabbage or garlic if they are given excessive amounts of either. Their digestive tracts must be cleaned out before harvesting.
Can you boil a snail out of its shell?
A different approach is: With clean water, thoroughly wash the snails. Put into salted water that is just beginning to boil; you can add lemon juice and/or herbs at this point. Cook for 10 to 15 minutes, or until the snails are easily removed from their shells. Drain and rinse.
ALSO READ: BEST SHRIMP MARINADE