Green juice in blender is a drink that is made by combining vegetables and fruits with green skin and is often ground until a juice that is more or less thick is created. Because it provides the body with a significant amount of vitamins and other nutrients, this beverage has recently gained popularity in the fields of nutrition, good health, detox social networks, and in general. Green juice recipes for beginners Additionally, green juice recipes for detox are said to have qualities like aiding in the body's detoxification process through regular ingestion because of their high chlorophyll concentration, which is present in all the green elements that make them up.
The key to preparing a complete green juice is choosing one or two basic veggies, such as celery, cucumber, cabbage, carrots, broccoli, or zucchini, and several green leafy vegetables, such as chard, spinach, kale, lettuce, or cabbage. For a sweet touch, choose one or two fruits, such as pineapple, apple, pear, banana, strawberry, or melon.
Finally, emphasize the importance of washing all the ingredients well as they will be used in the recipe with their skin still on and that is where all the contaminants, pathogenic germs, and chemical elements will gather during the time it takes for them to grow until they are harvested.
Is green juice good for you? It has many health benefits, like making your skin fresh, making digestion better, and many more benefits. You can make it with a mixed recipe of organifi green juice..
INGREDIENTS
1 cucumber
1 green apple (Granny Smith).
1 stalk of celery.
135 g canned pineapple and its juice
1 Lima
65g spinach leaves
350ml cold water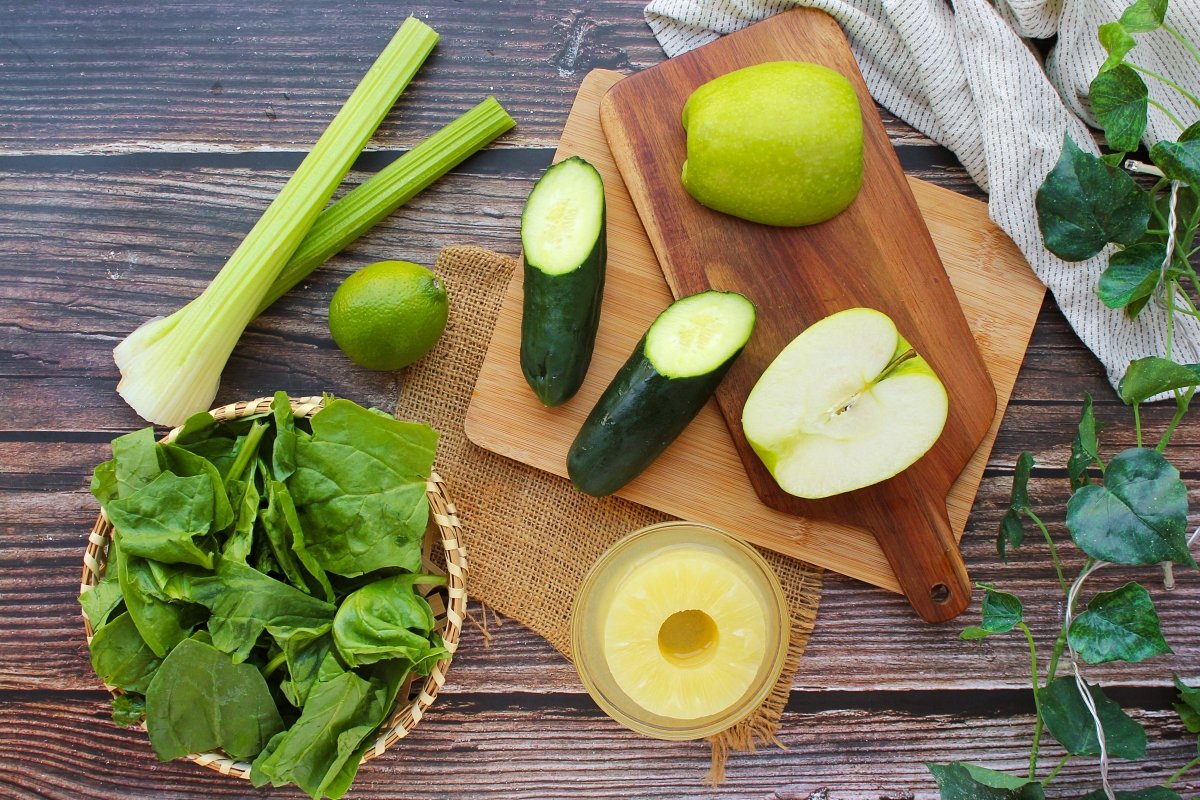 HOW TO MAKE GREEN JUICE IN BLENDER
STEP 1
We must first wash 1 cucumber, 1 green apple (Mamie Smith), and 1 stalk of celery because we want to take advantage of all the vitamins and minerals that the fruits and vegetables we will use to make the green juice have. We remove the core from the apple and chop it similarly to how we cut the cucumber into little pieces. Slice the celery stalk after peeling it and trimming the filaments. 135 grams of canned pineapple is broken up into little pieces, and the juice is preserved. Lastly, we extract the juice from 1 lime.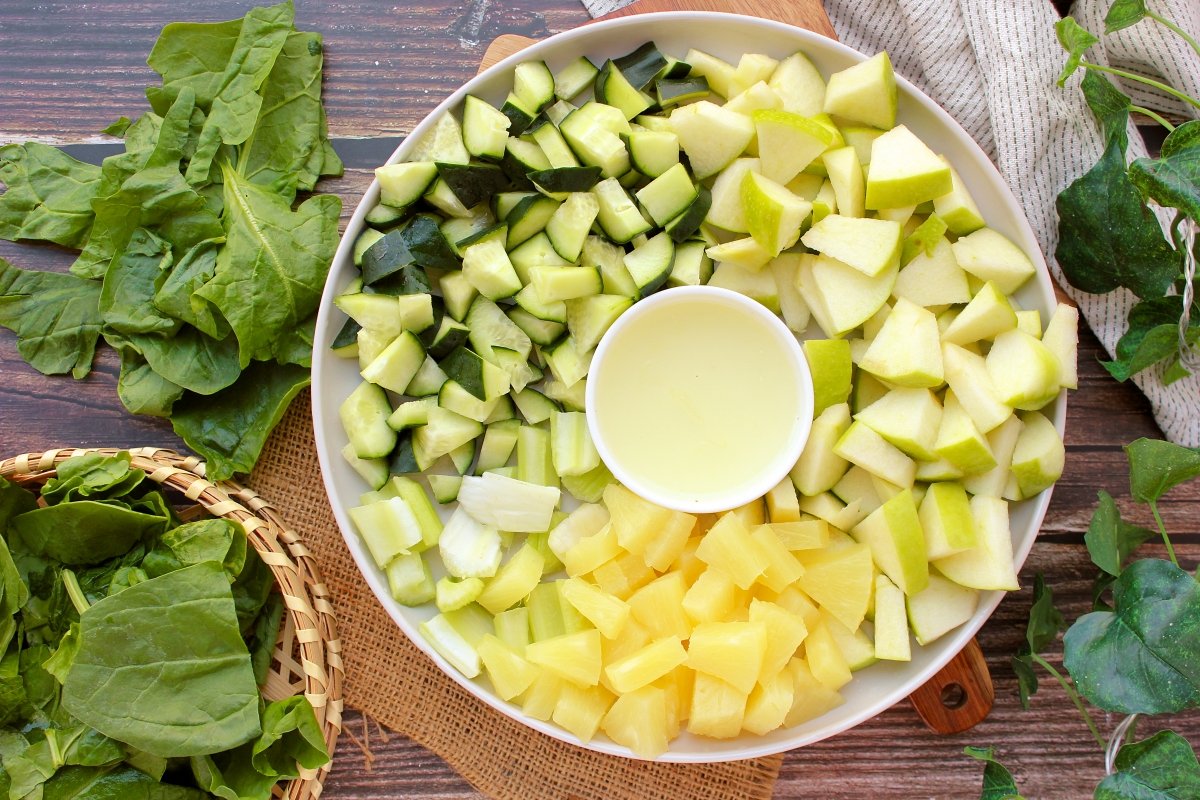 STEP 2
In the blender's glass, combine the cucumber, apple, celery stick, pineapple, lime juice, 65 g of spinach leaves, and 350 ml of very cold water.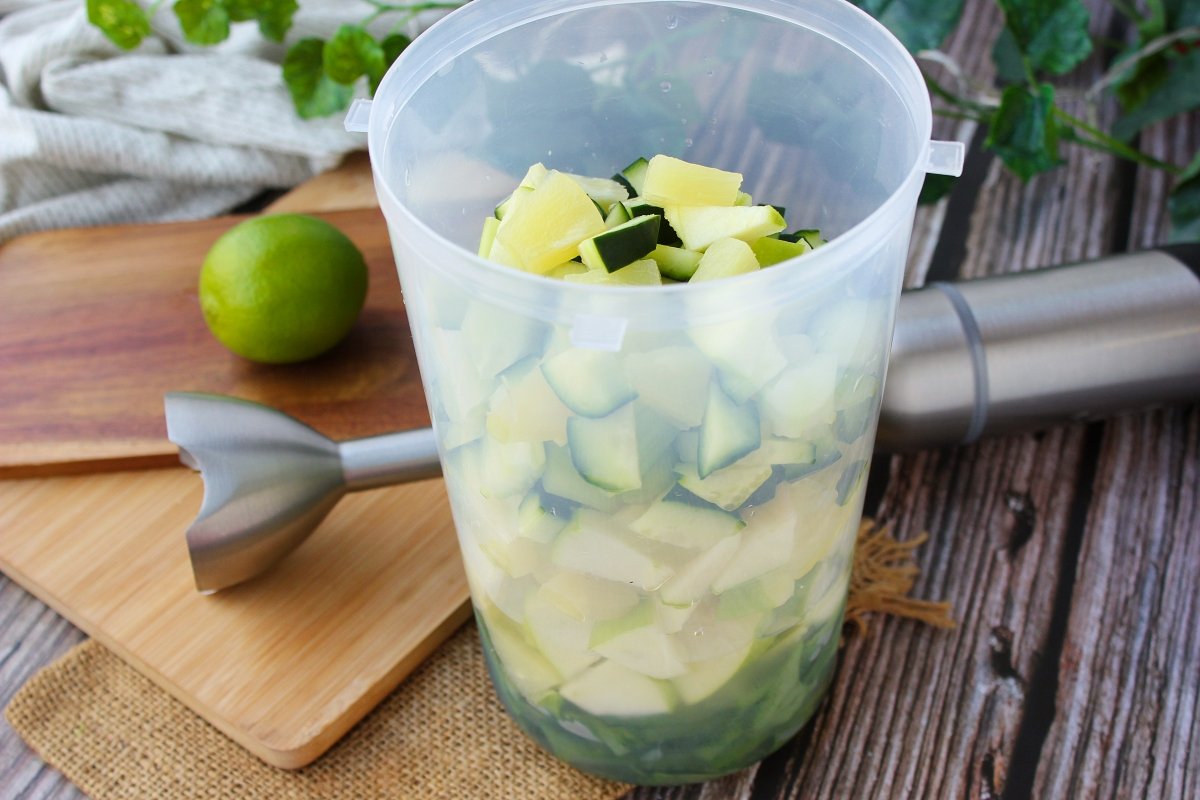 STEP 3
Mix all the ingredients in an immersion blender until the mixture is uniform and free of lumps.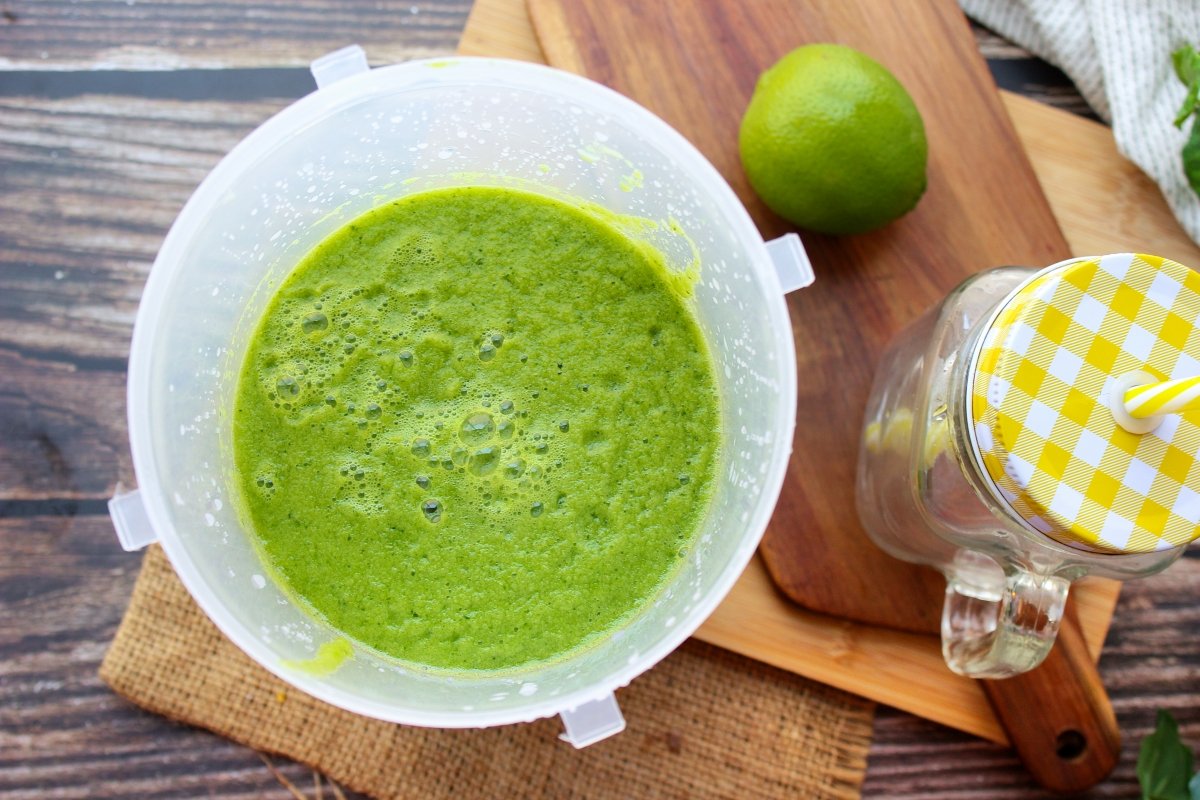 STEP 4
Green juice should be kept in a pitcher. If drinking it right away is what we're after, a few hours in the fridge will get it there. We can put a few ice cubes in the glass we're going to serve it in if we want to consume it right soon.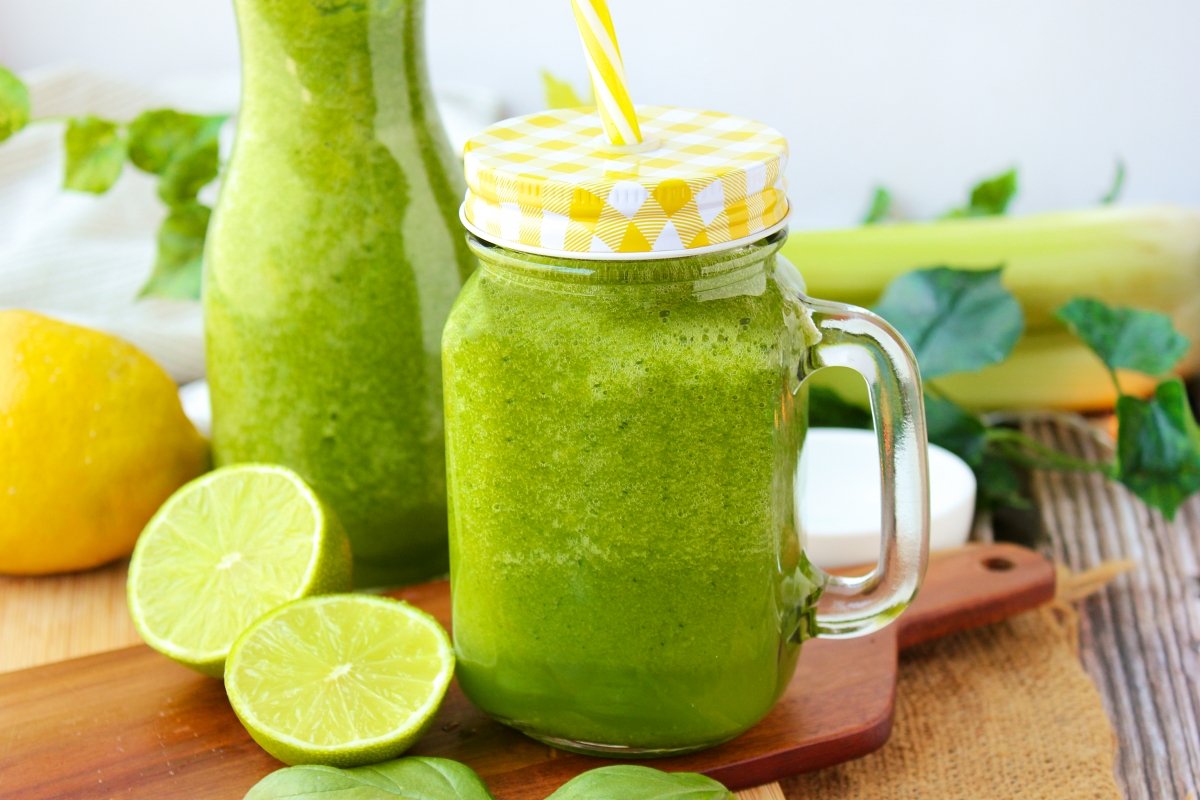 Also read: ORANGE SORBET RECIPE