Italian tuna stuffed peppers are very delicious and easy to make. This recipe for piquillo peppers jar is very simple, and It is made very quickly and with few ingredients. it is therefore important that these are of good quality, especially the piquillo peppers and canned tuna. Recipes with piquillo peppers include this recipe as a priority.
These cold stuffed peppers are a perfect dish for summer since we can leave stuffed piquillo peppers prepared in advance and store them in the refrigerator. So when we get home on a hot day, we'll have a ready-to-eat light starter or main course that's super fresh and very tasty.
INGREDIENTS
2 Eggs M
Sal
220g canned tuna
40g green olives
140g mayonnaise
ground black pepper to taste
12 piquillo peppers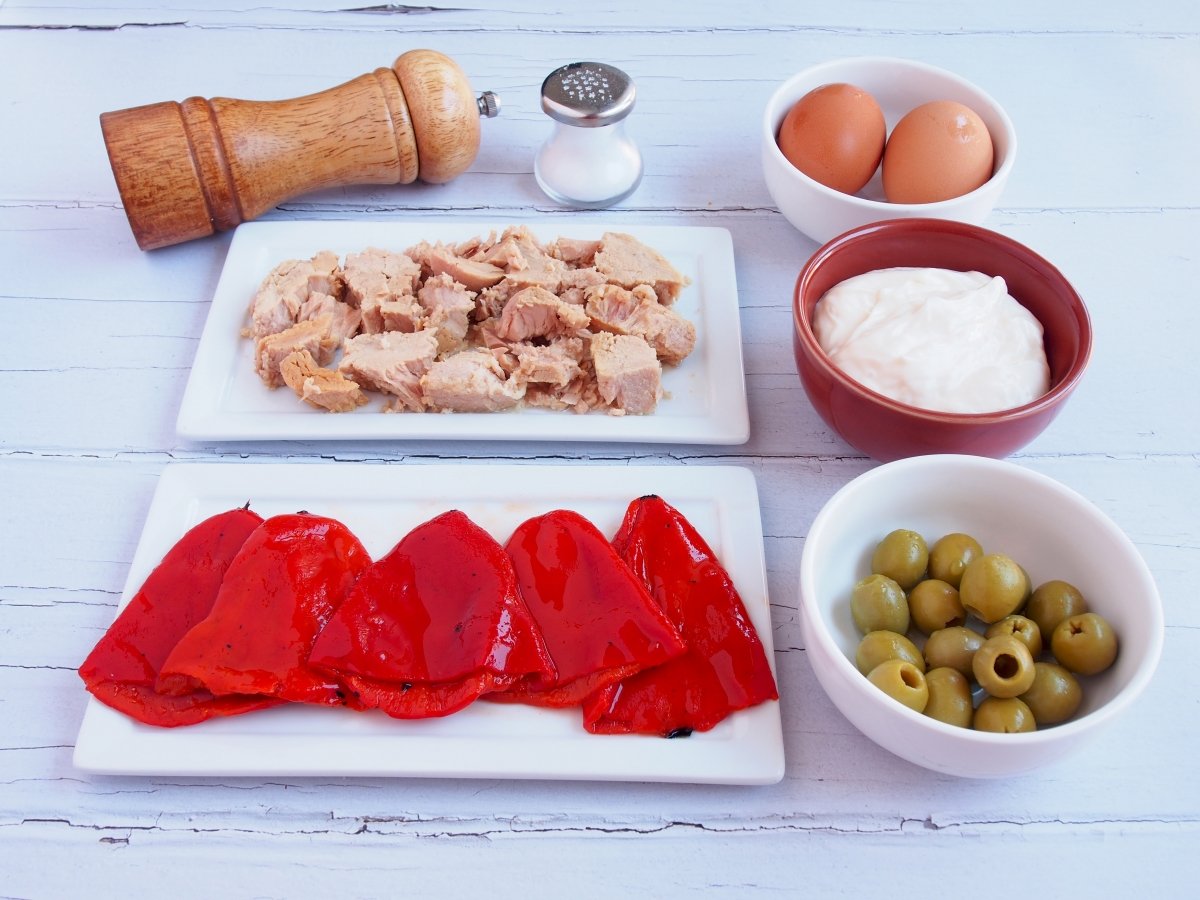 HOW TO MAKE ITALIAN TUNA STUFFED PEPPERS
STEP 1
Cooking 2 M eggs will be the first step in making these tuna-stuffed piquillos. To do this, we heated water and a dash of salt in a saucepan over medium-high heat. Add the eggs to the water when it is heated, and once the water starts to boil, let the eggs simmer for 10 minutes. Let the cooked eggs cool before peeling them.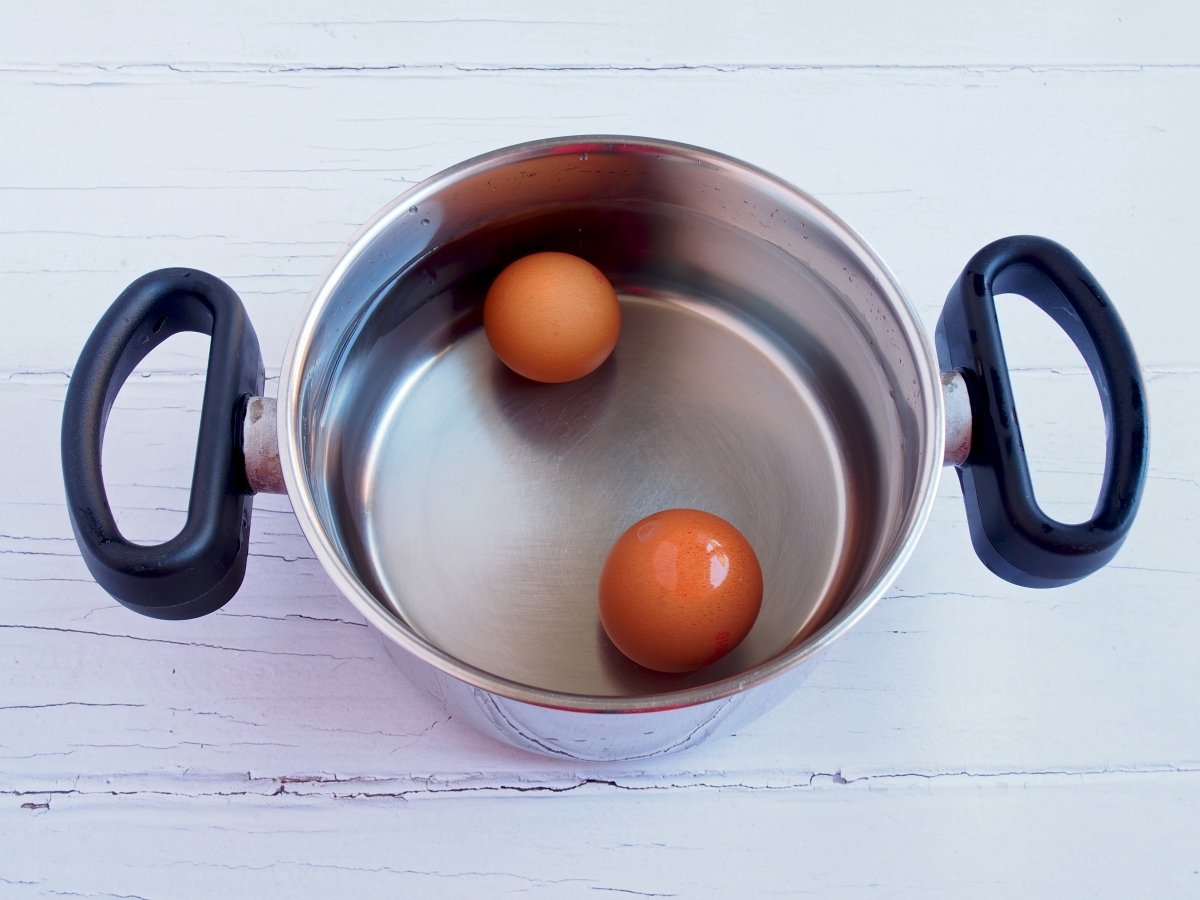 STEP 2
The remaining ingredients for the filling will then be prepared. To do this, 220 g of tuna well from a can of oil is drained and shredded. Chop the 2 hard-boiled eggs and the 40 g of green olives into fine pieces.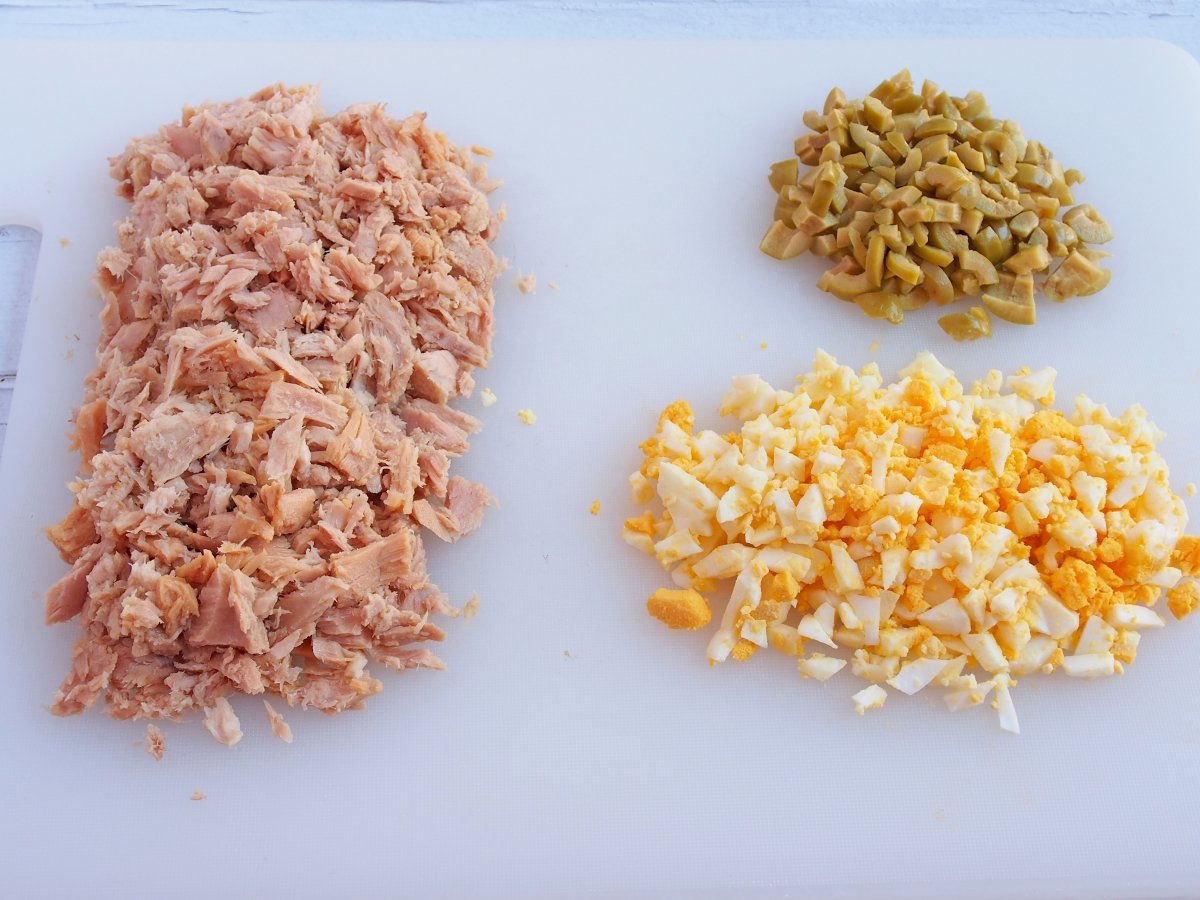 STEP 3
In a bowl, combine the tuna, hard-boiled eggs, green olives, and 140 g of mayonnaise. Delicious and easy tuna stuffed piquillo peppers with eggs and mayonnaise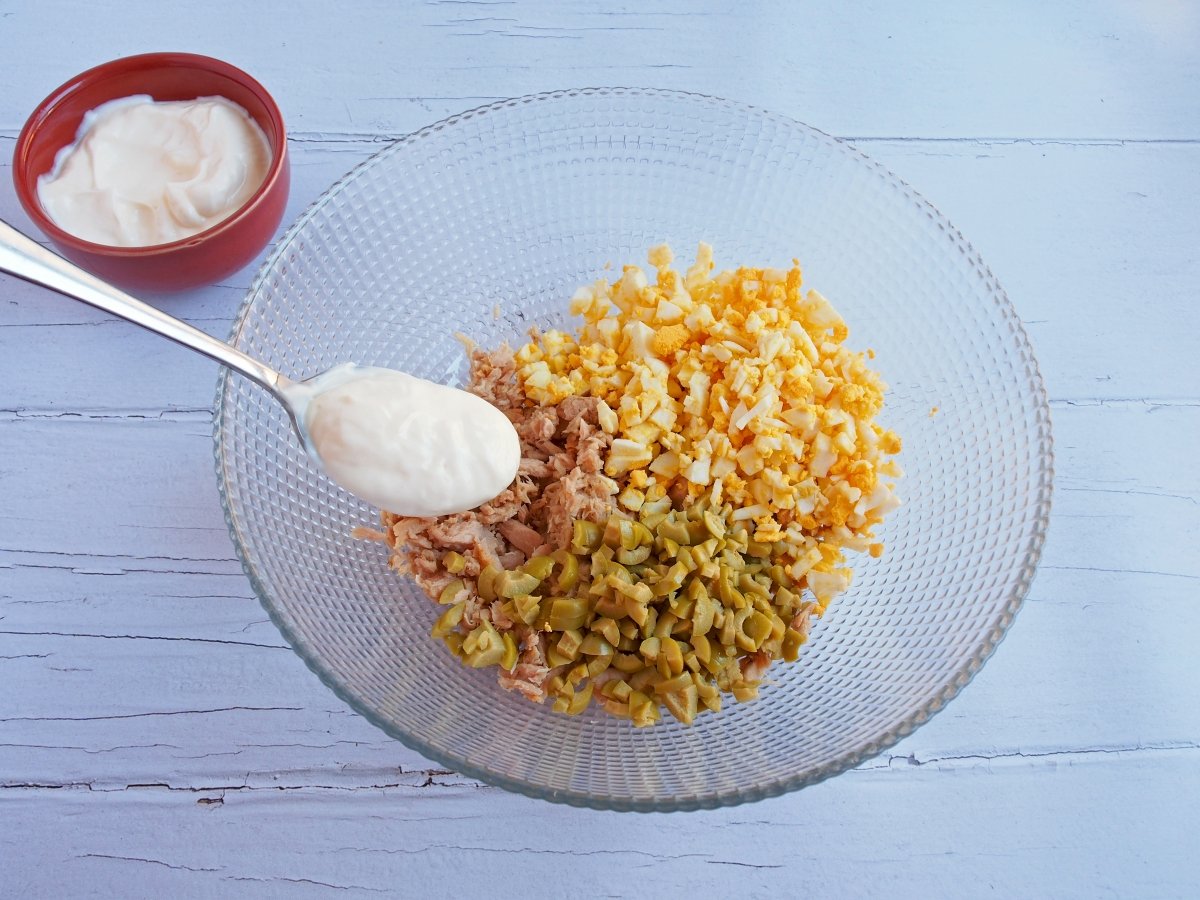 STEP 4
Then add ground black pepper to taste, adjust the salt if necessary and mix. With this, we already have the stuffing for the piquillo peppers.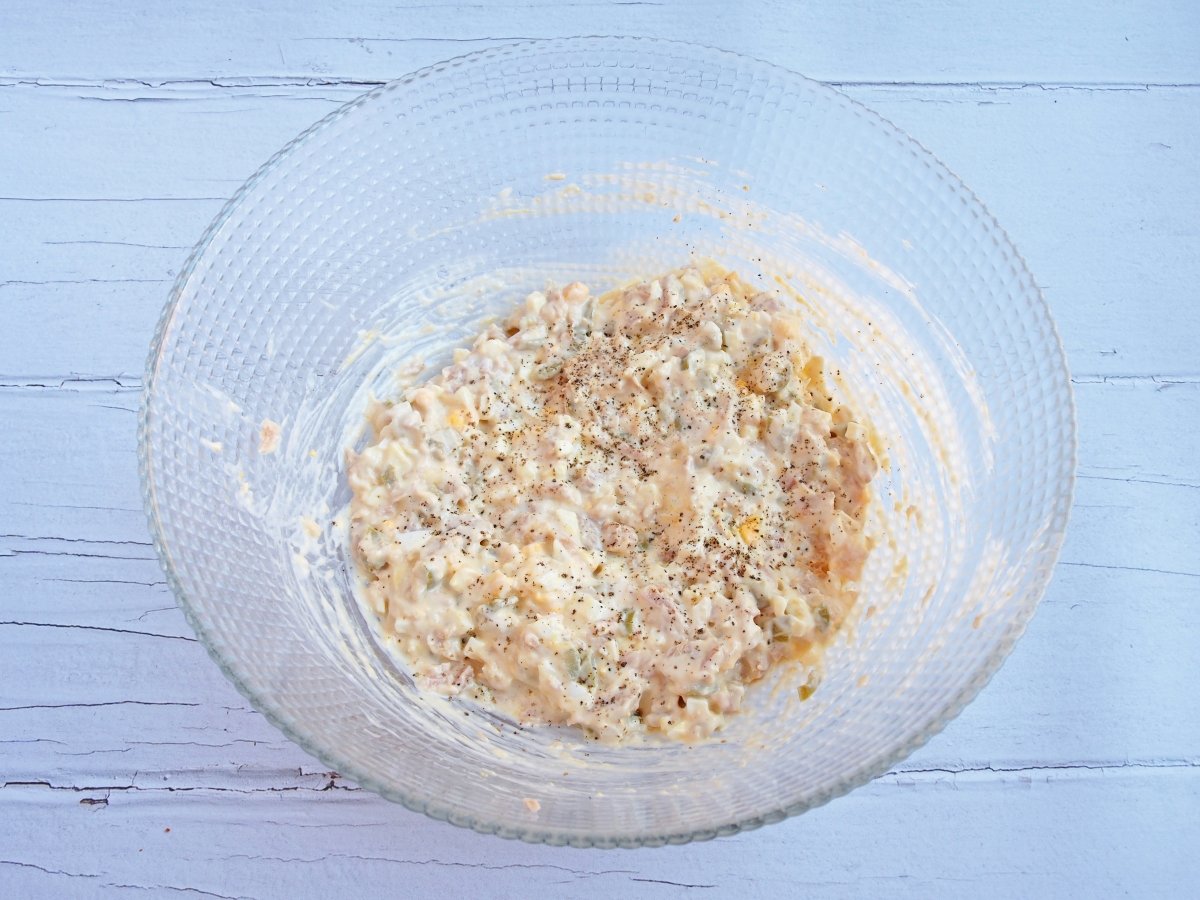 STEP 5
There are only 12 piquillo peppers left to fill. Use a dessert spoon to pour the tuna, boiled egg, and mayonnaise mixture into each pepper.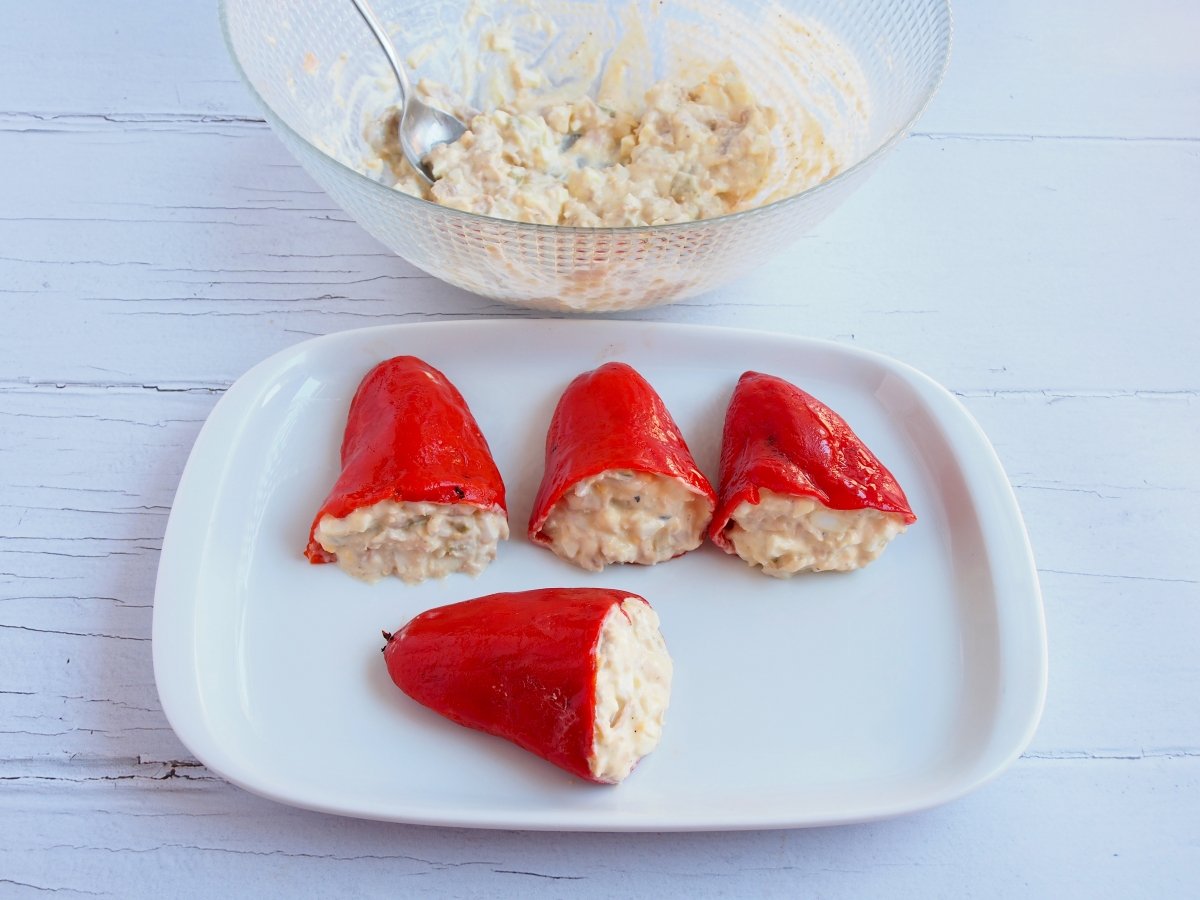 STEP 6
We store the stuffed piquillo peppers in the refrigerator once we have all of them so they stay nice and fresh until it's time to serve. Serve with sauce as well..piquillo peppers sauce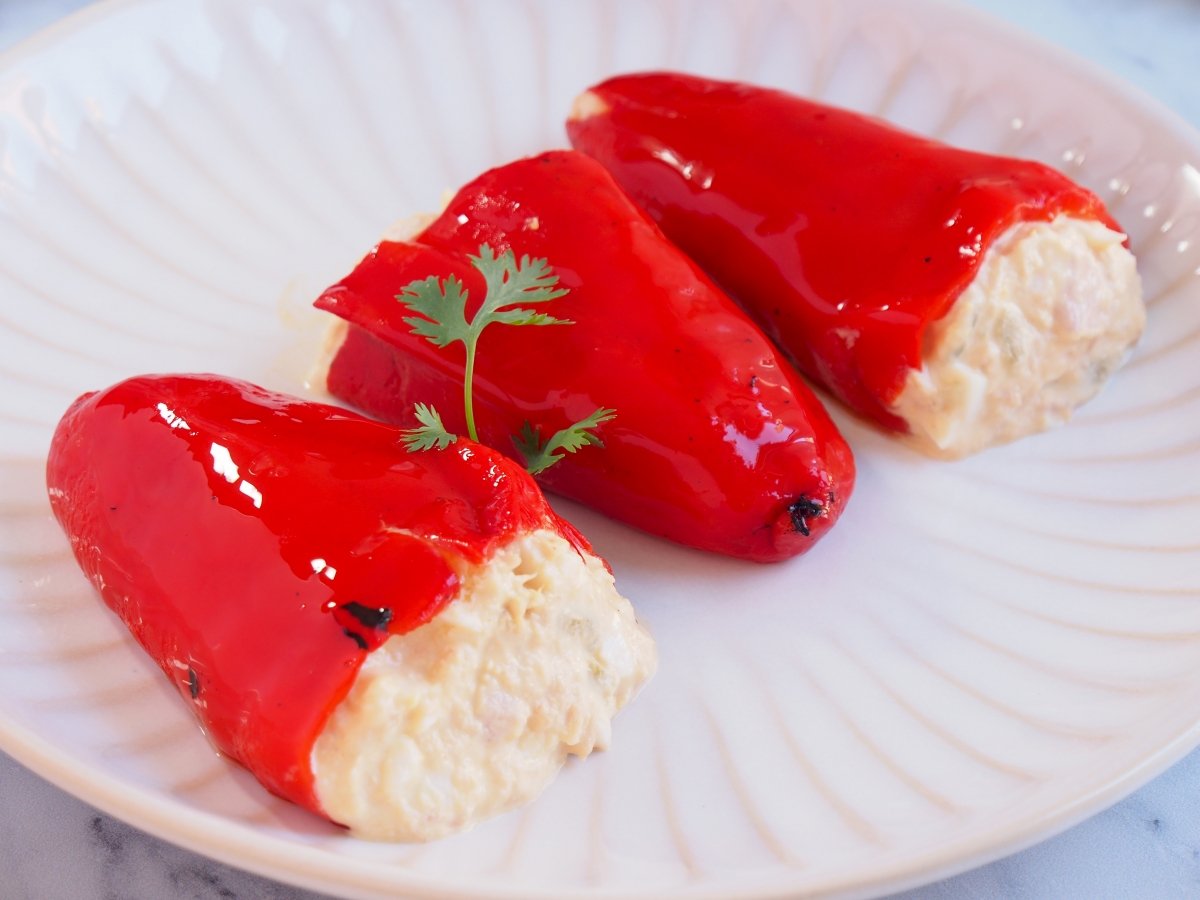 ALSO READ: STUFFED JALAPENOS JACK IN THE BOX RECIPE