KFC fried chicken recipe, extra crispy We all want to try KFC's popular fried chicken. In this fast food chain, there are two recipes to enjoy chicken: one is called the Colonel's Original Recipe, and the other is the legendary chicken. Crispy Kentucky has a crispy chicken with a slightly spicy taste that we are going to reproduce in today's recipe.
One of the secrets to getting chicken pieces to acquire their characteristic flavor and spice, whether it's the brisket, wings, thighs, or drumsticks, involves marinating the meat for at least 2 hours in a creamy mixture of flour, cornstarch, eggs, milk, and spices like mustard, black pepper, ginger, garlic powder, curry, and hot paprika. With this marinade, we will also soften the chicken meat, leaving it even juicier after frying.
For a very thick and crispy batter in true KFC style, what we're going to do is make a double dough in a mixture of flour with spices like oregano, garlic, black pepper, and marinade.
Finally, frying must be done at a specific temperature, ideally between 180 °C and 190 °C, so that the chicken batter does not absorb excess oil, thus remaining extra crispy and preserving its interior so that it stays juicy.
 INGREDIENTS
FOR THE PICKLE:
250g wheat flour
60g cornstarch
1/2 teaspoon ground black pepper
1 teaspoon powdered ginger
1 tbsp garlic powder
1 teaspoon fine salt
1 teaspoon curry powder
1 teaspoon of hot paprika.
1 tablespoon of mustard.
One large egg
325ml milk
Four chicken wings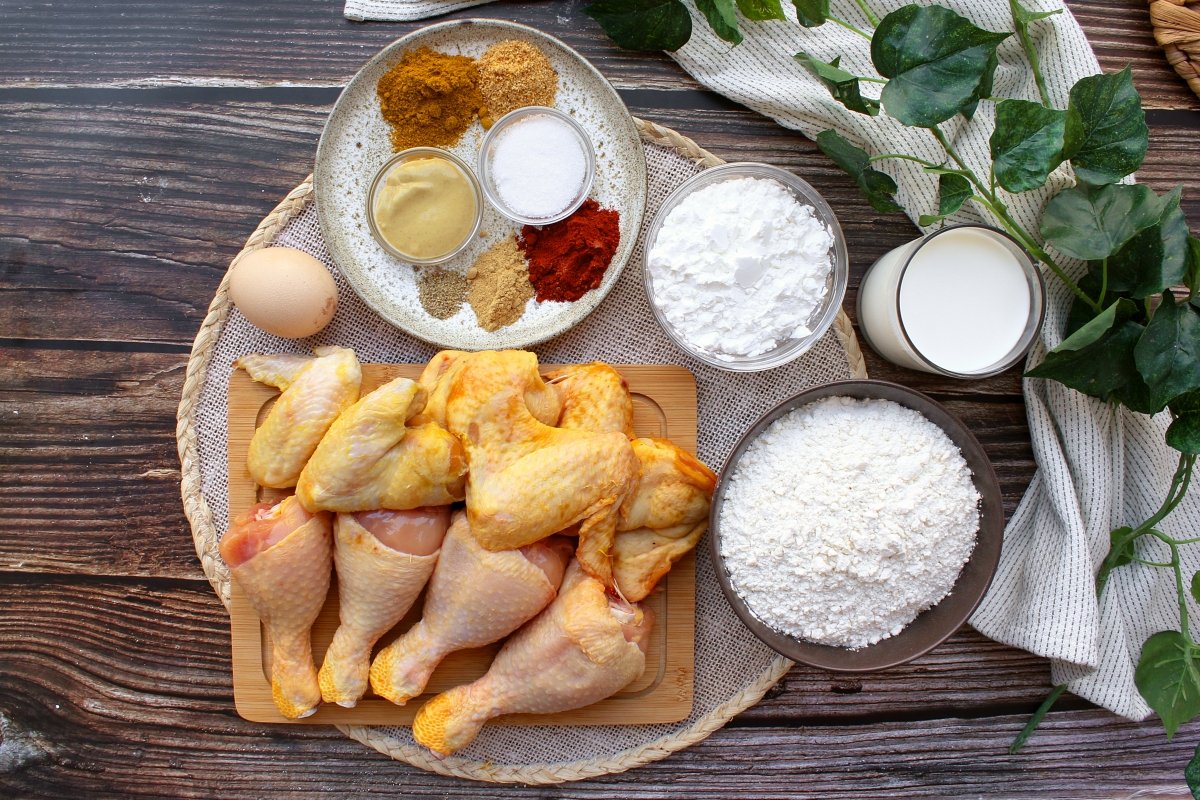 For the chicken paste:
300g wheat flour
1 tablespoon dried oregano
1 tbsp garlic powder
1/2 teaspoon ground black pepper
Olive oil for frying, enough to cover the pieces.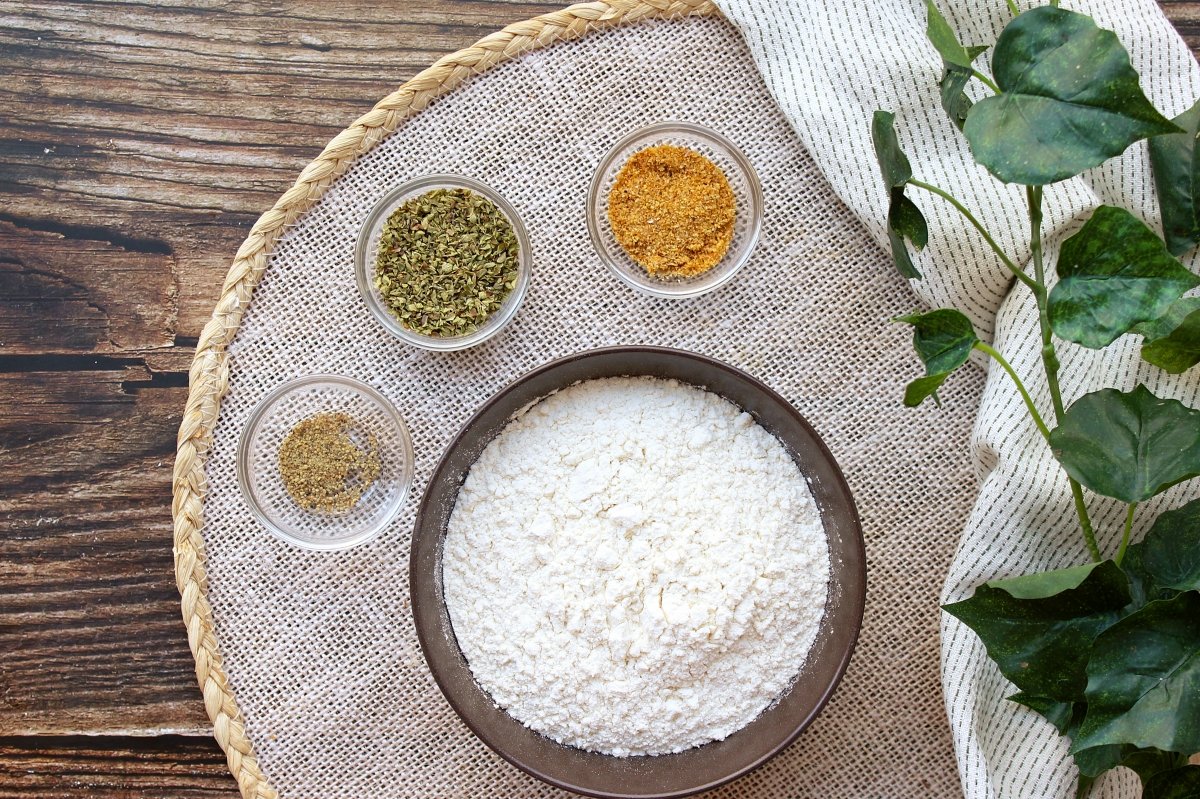 How to Make KFC Fried Chicken Recipe Extra Crispy
STEP 1
The first step is to create the chicken marinade.
In a mixing bowl, combine 250g wheat flour, 60g cornstarch, 1/2 teaspoon powdered black pepper, 1 teaspoon ginger powder, 1 tablespoon garlic powder, 1 teaspoon fine salt, 1 teaspoon curry powder, and 1 teaspoon strong paprika.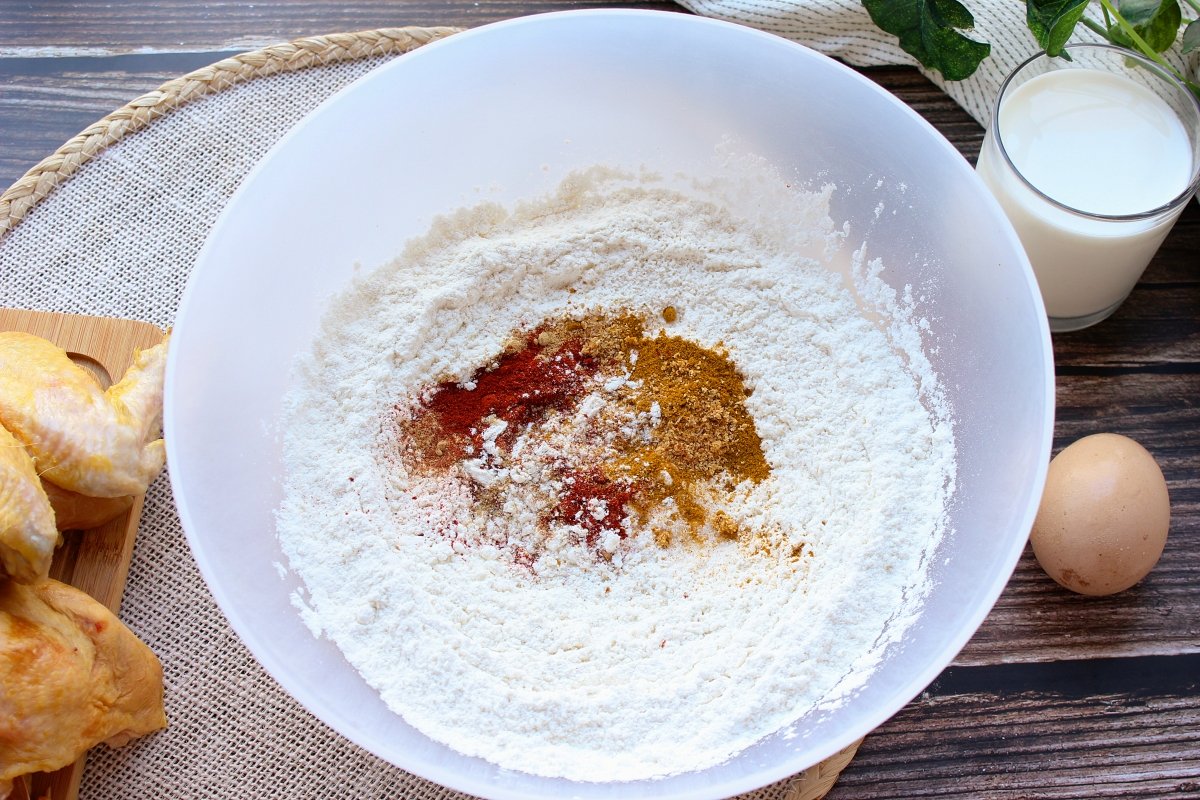 STEP 2
Mix in 1 tablespoon of mustard, 1 big beaten egg, and 325 mL of milk until a uniform and slightly thick mixture is obtained.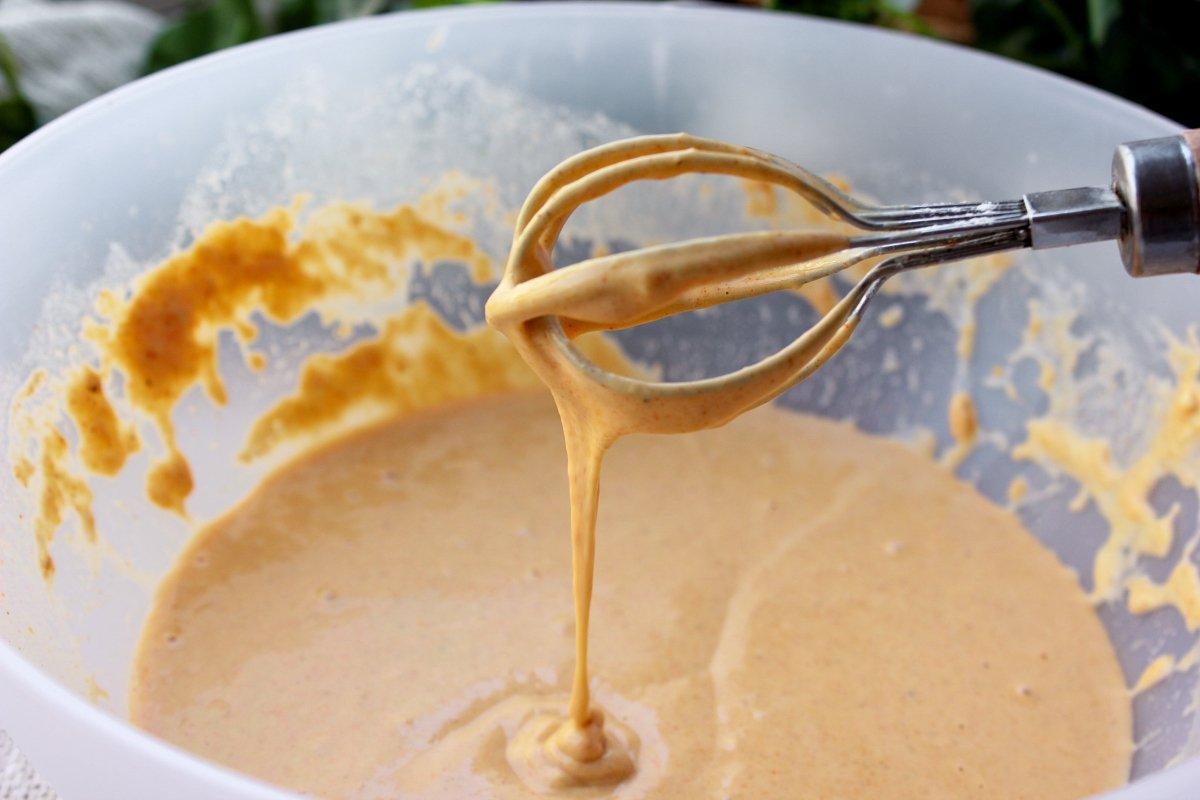 STEP 3
We chop four chicken wings and cut them by the union of each phalanx, as shown in the photo. Because the last phalanx is fully formed of bone, it will not be used.
We make a few shallow slashes on the four chicken drumsticks so that their thickest inside cooks thoroughly and evenly during frying. When the chicken is done, season with salt.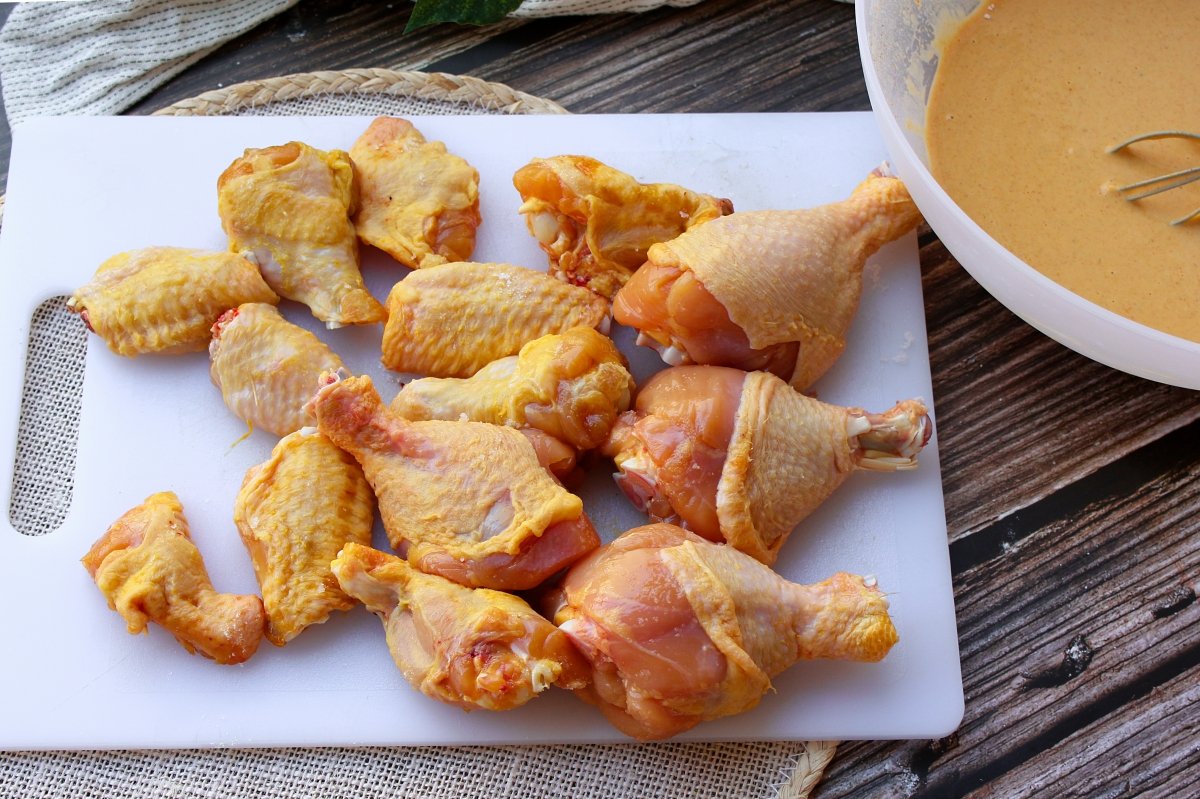 STEP 4
Add the ground chicken to the same bowl where we made the marinade mixture and coat it completely with the marinade.
Cover with plastic wrap and place in the refrigerator for at least 2 hours. However, we can leave it longer if we want a stronger flavor.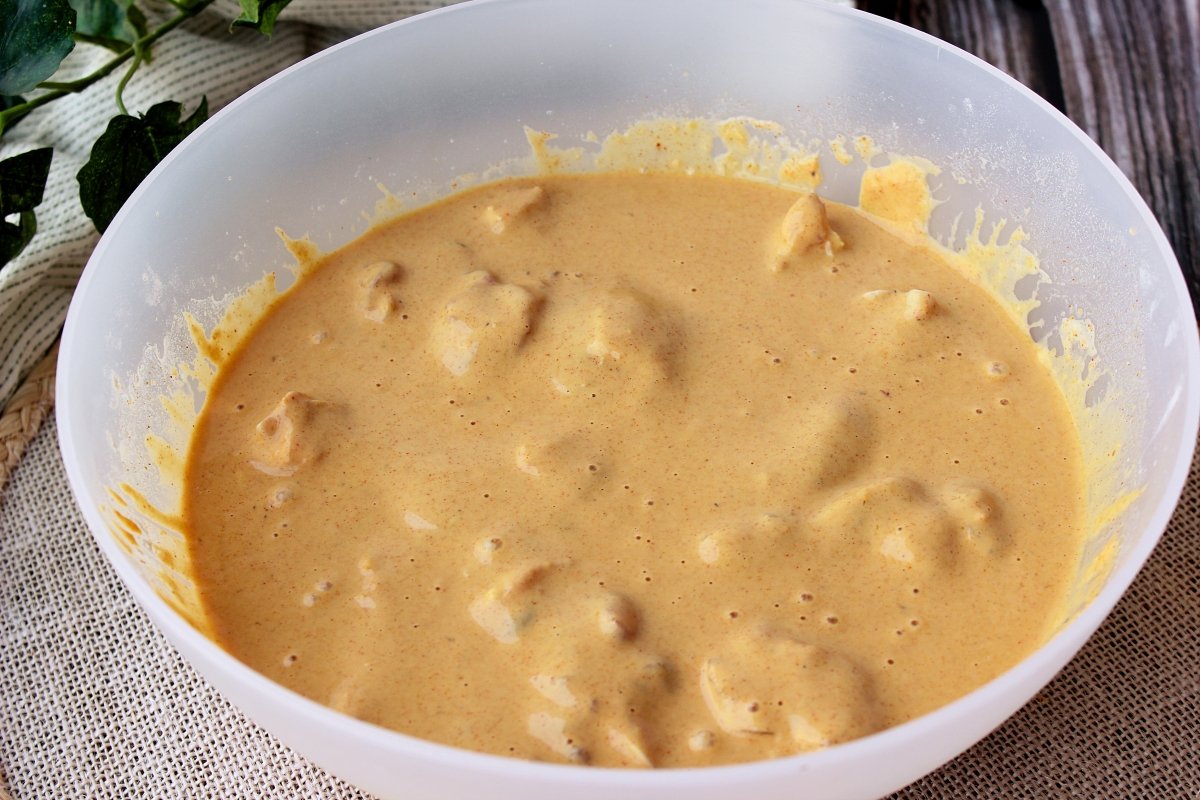 STEP 5
To prepare the chicken batter In a mixing dish, combine 300 grams of wheat flour, 1 tablespoon of dried oregano, 1 tablespoon of garlic powder, and 1/2 teaspoon of powdered black pepper.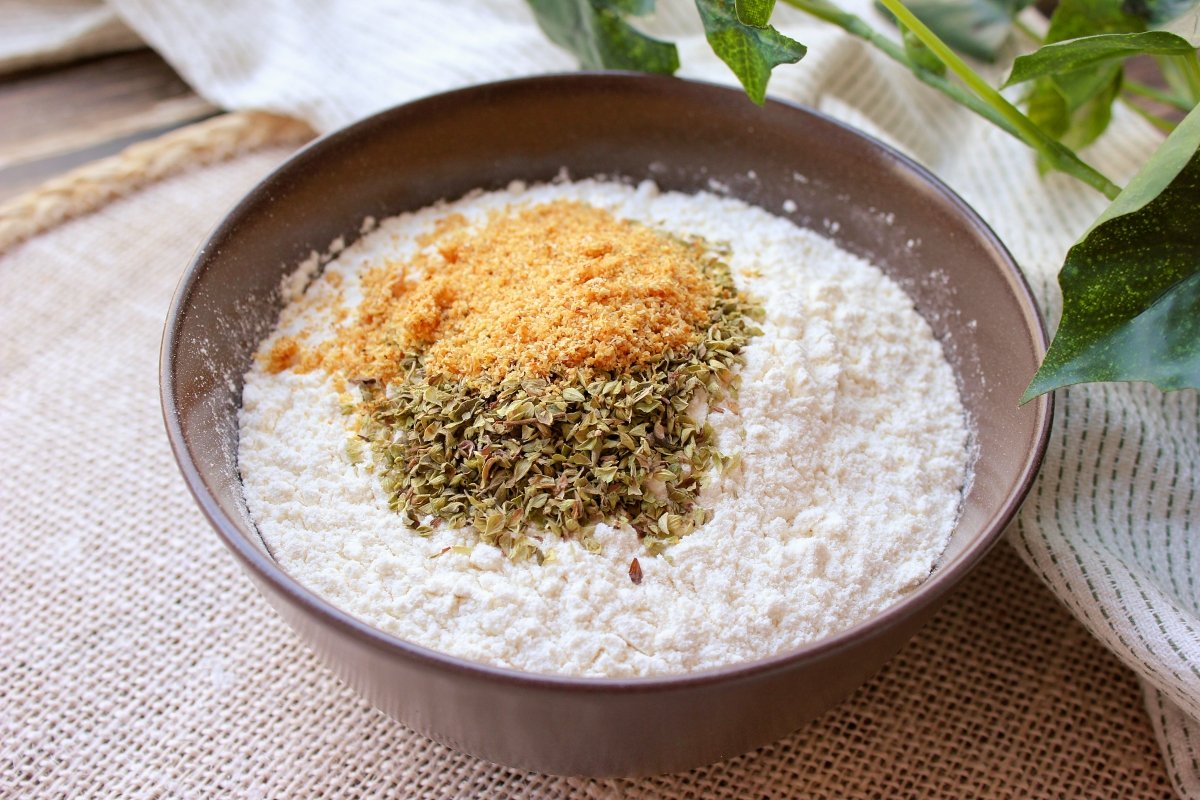 STEP 6
We remove the chicken pieces from the marinade and place them in the second bowl with the flour batter mixture, making sure that the chicken marinade is completely coated.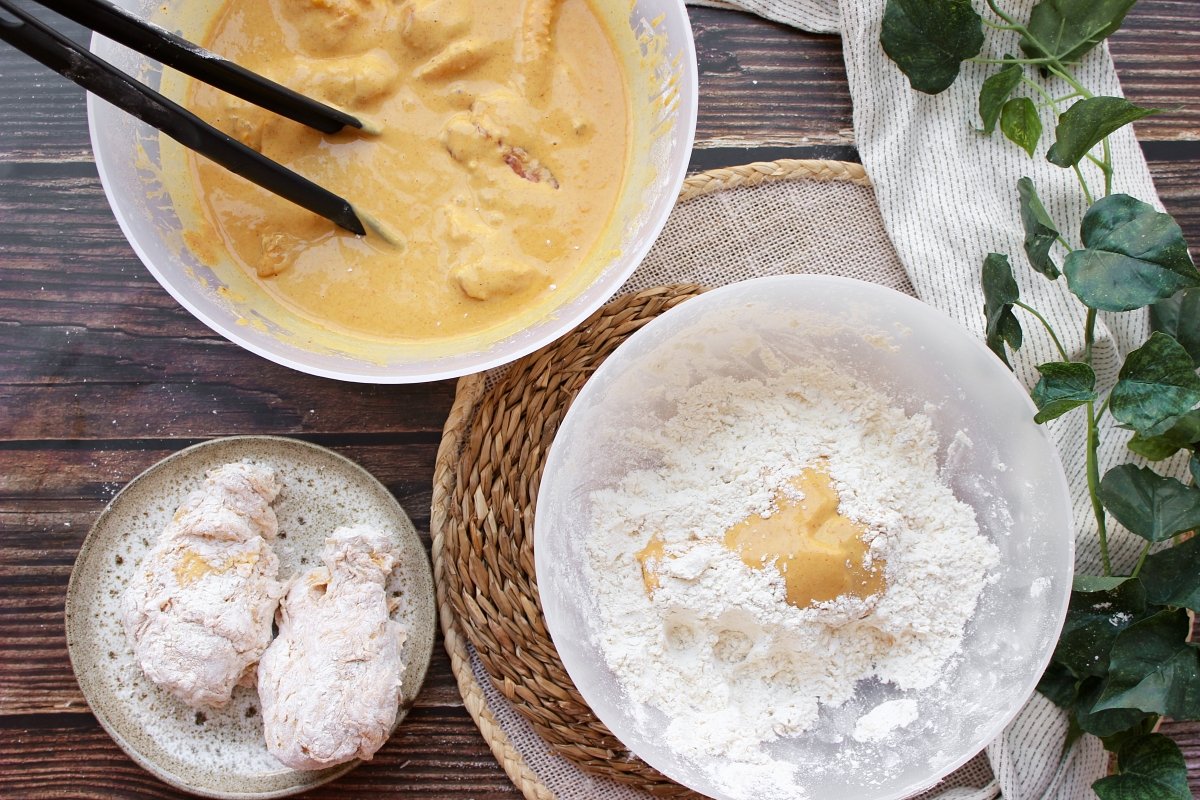 STEP 7
We'll repeat this last step with each of the chicken pieces for a thicker coating, dipping them back into the marinade and then back into the flour mixture. We'll have a double hitter this way.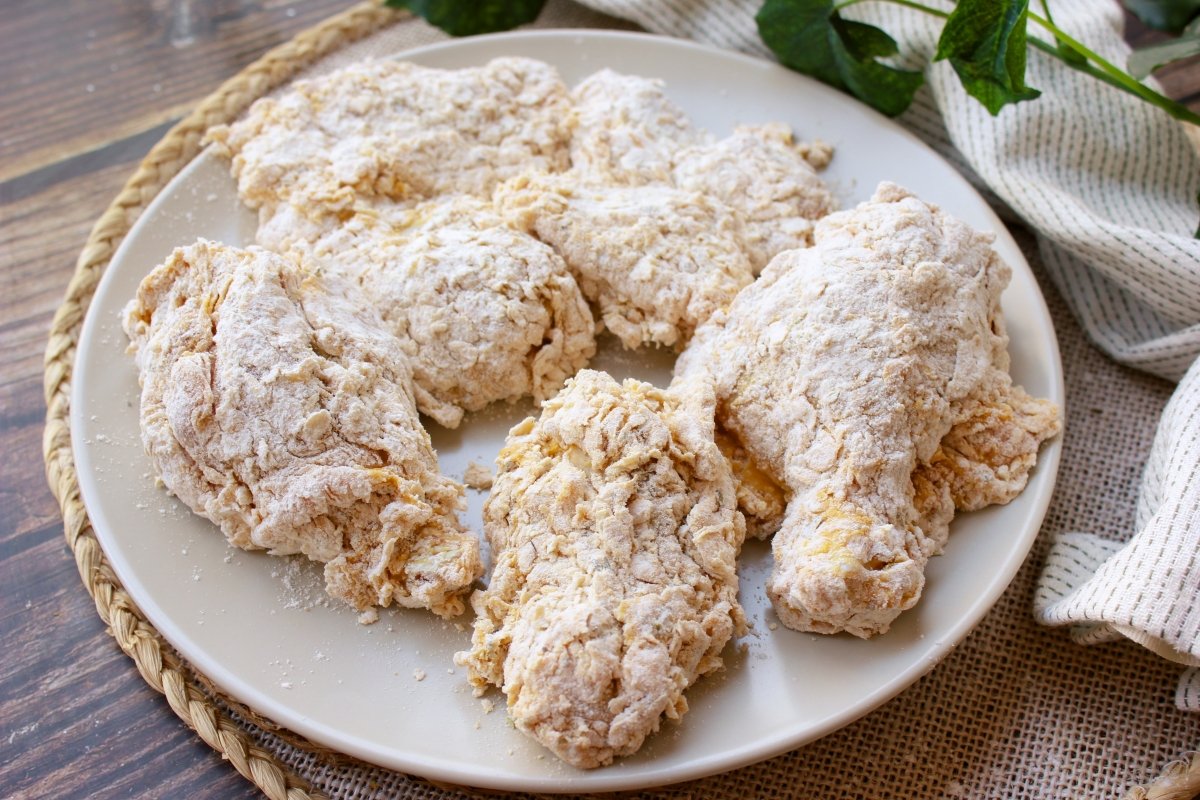 STEP 8
Pour enough olive oil into a pot to thoroughly immerse the chicken pieces. We heat the oil to 190°C and then begin frying the chicken pieces, always 2 by 2 so that the temperature of the oil does not fall below 180°C.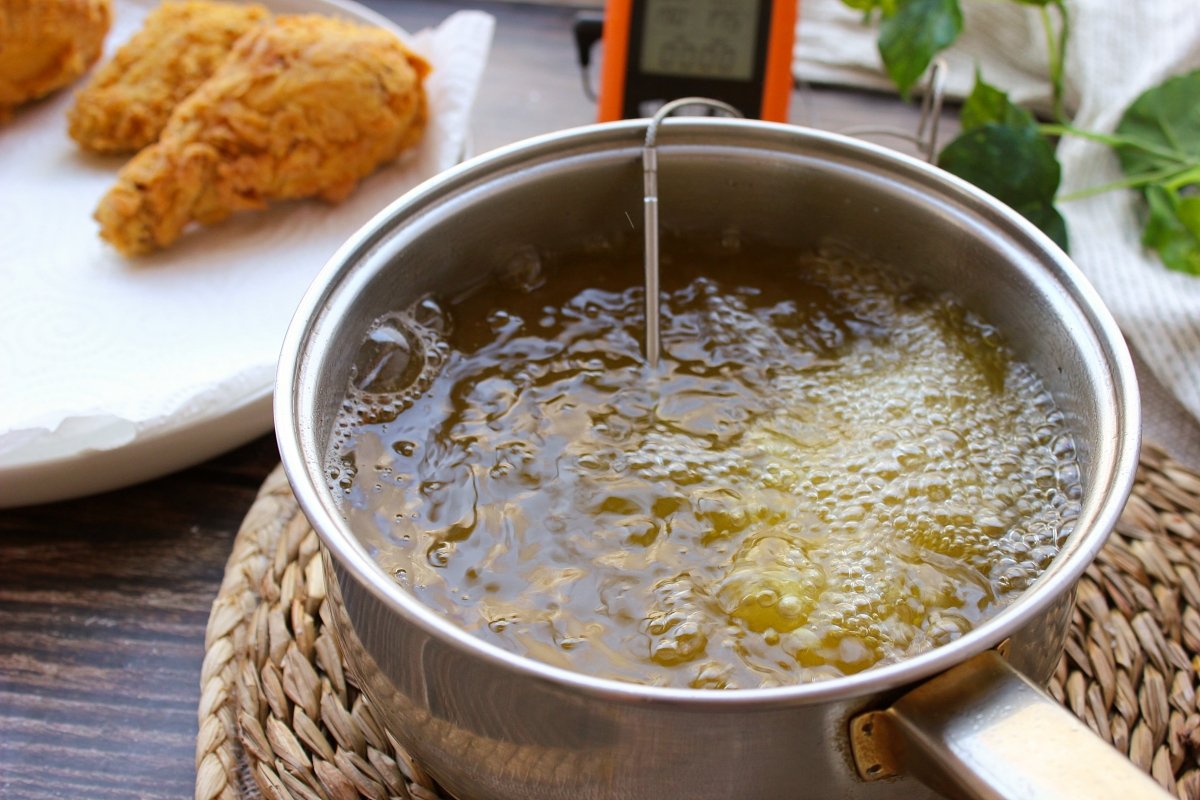 STEP 9
When the chicken pieces have been browned sufficiently, remove them from the pan and place them on paper towels to absorb any extra oil. It is critical that the chicken be fully cooked throughout.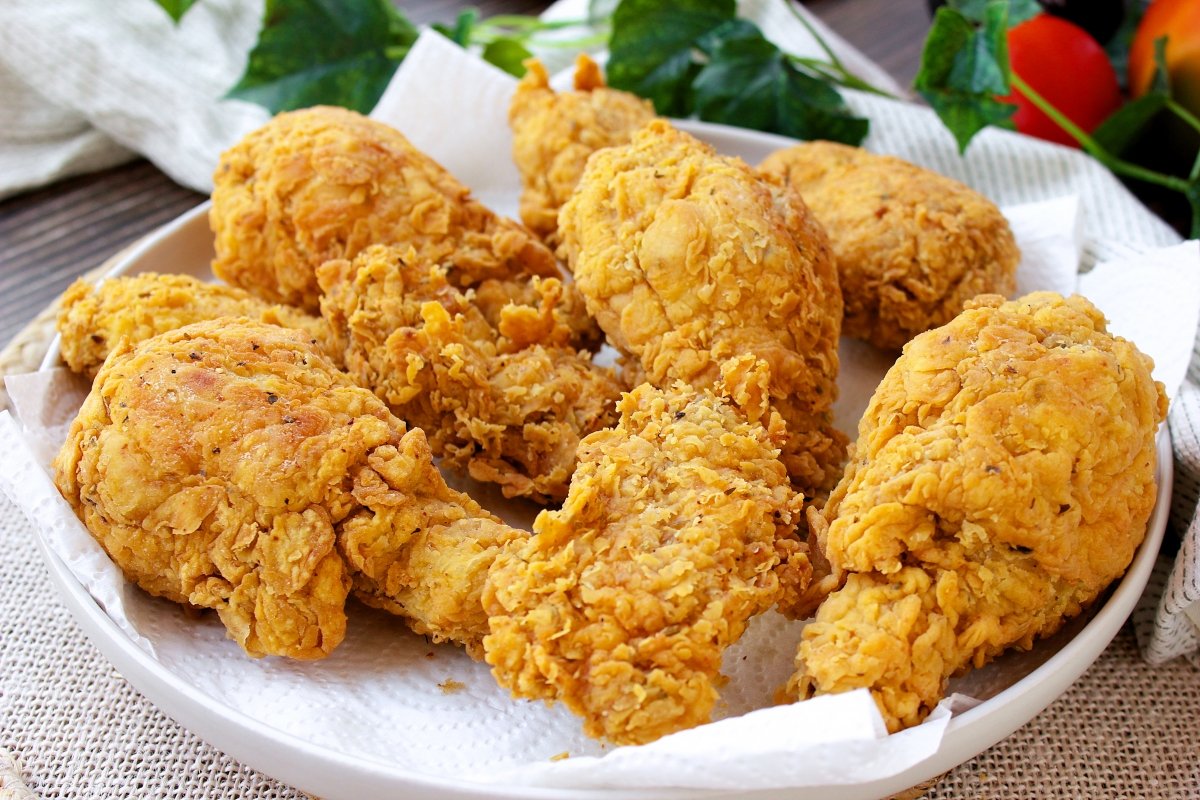 STEP 10
We quickly serve the crispy fried chicken with our favorite sauces.