lentejas recipe can safely say that my favorite legumes for as long as I can remember are lentils, especially if my mother cooks them. As she says, the lentils are very grateful that few ingredients are needed to obtain tasty stewed lentils because they already provide a lot of flavors.
One of the most traditional and popular recipes is stewed lentils with chorizo ​​and vegetables, a culinary preparation originating in the province of Ávila which, during the 19th and 20th centuries, spread throughout the Spanish geography due to the great success of the Spanish pardina lentil dish. Pardina lentils in the UK are commonly called "Grandmother's lentils with chorizo," and are one of the clearest representatives of traditional home cooking.
For goya pardina lentils realization, we can use any of the many varieties of lentils that exist. My favorite is the Pardina variety, with a mild taste and a small size, smaller than the Castilian blond, and does not require prior soaking because lentils in chorizo recipe soften during cooking without disintegrating. Another factor to taking the Spanish pardina lentils recipe into account in this type of elaboration with legumes is that, overnight, their flavor is enhanced and their consistency becomes more honeyed. Therefore, they are ideal to leave them prepared in advance. Also, if you overdo it, you can freeze Spanish pardina lentils to enjoy lentils with chorizo recipe for another occasion since they tolerate frost very well.
INGREDIENTS
1 leek
2 carrots
1 clove of garlic
1 onion
2 tablespoons of extra virgin olive oil.
1 tablespoon sweet paprika
2 bay leaves
300g pardina lentils
Sufficient amount of water or vegetable broth
Salt to taste.
2 sausages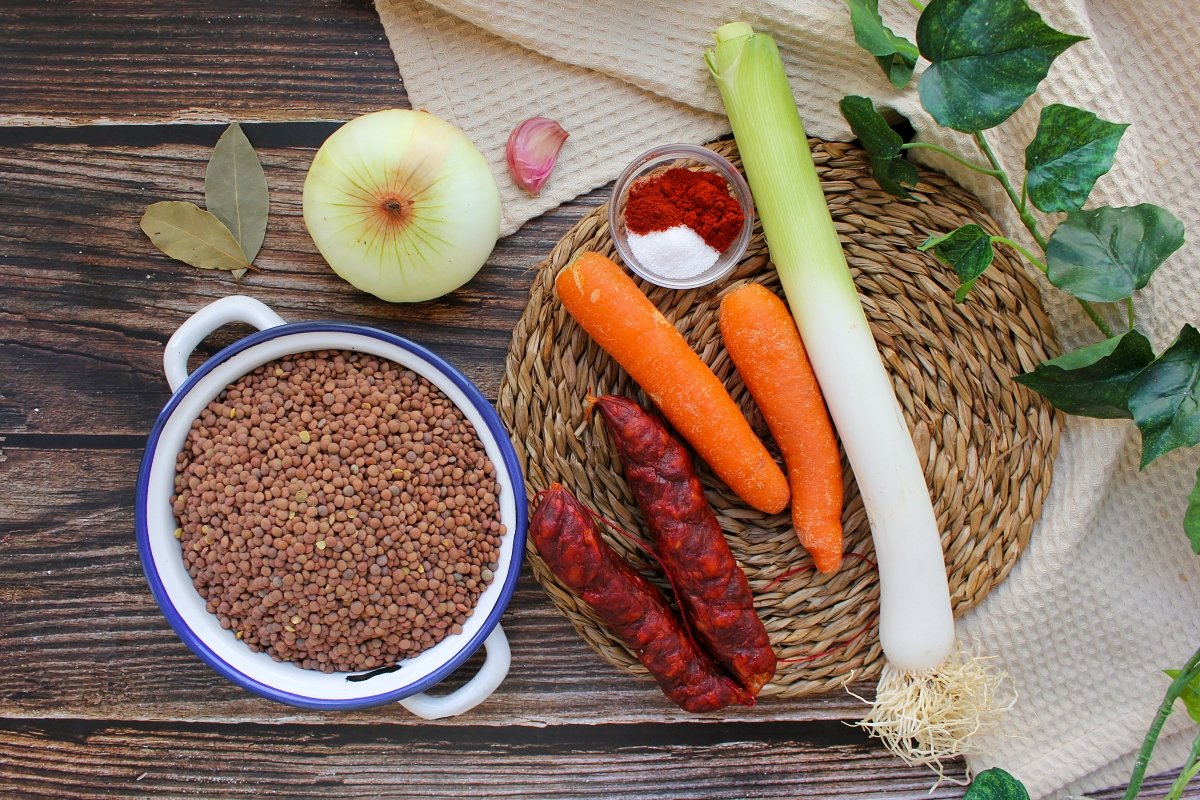 HOW TO MAKE LENTEJAS RECIPE
STEP 1
Preparing the vegetables for the sauce is the first thing we must do. To achieve this, wash and finely slice 1 leek after peeling it to the whitest section. Cut two carrots into cubes after peeling them. Remove the germ from one garlic clove before peeling it and chopping it finely. One onion should be peeled and left whole.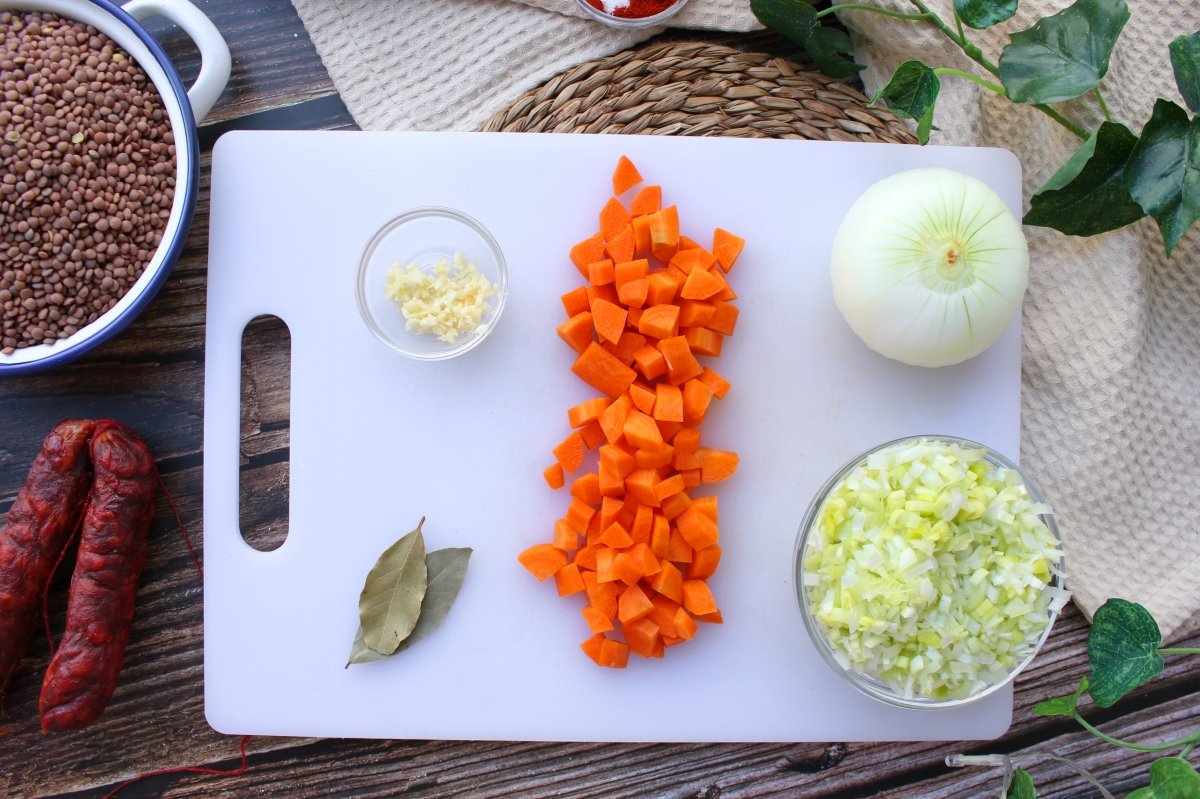 STEP 2
Leeks, carrots, and a clove of minced garlic are added to 2 tablespoons of extra virgin olive oil that has been heated. For around 8 to 10 minutes, sauté over medium heat.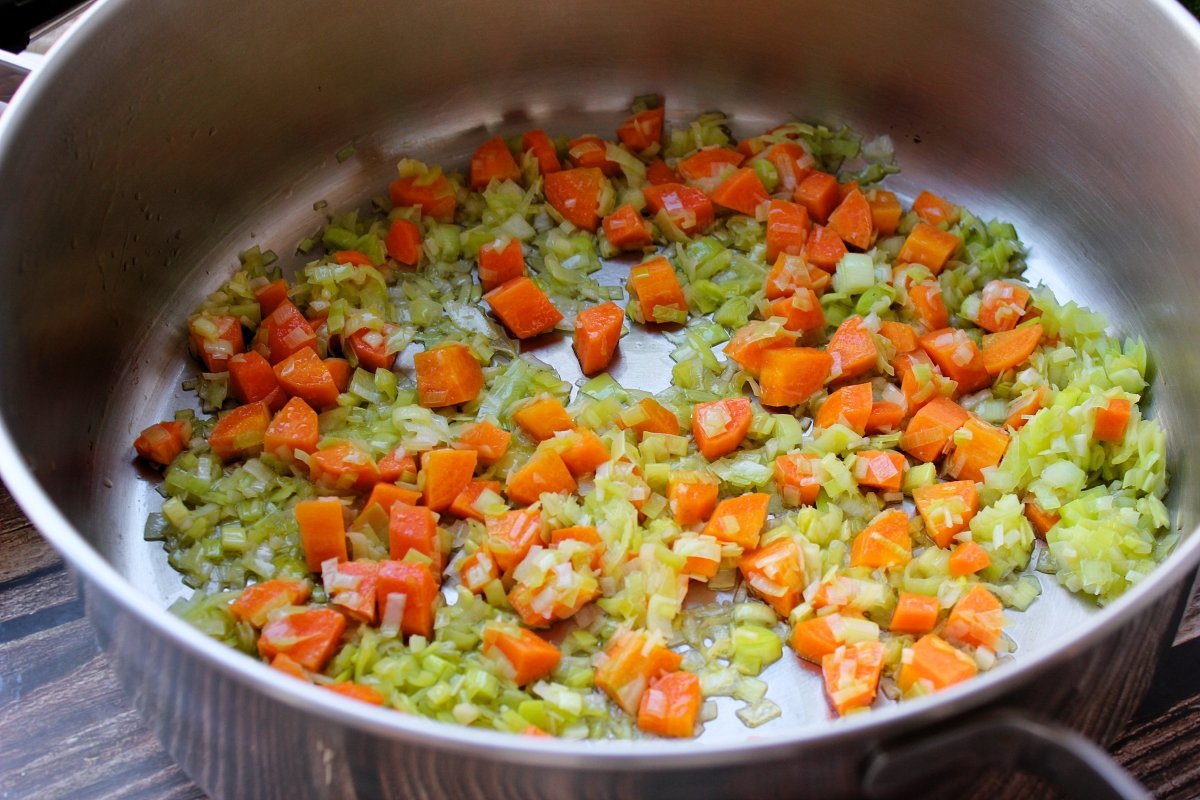 STEP 3
Add the 300 g of pardina lentils, which you will have rinsed earlier, 1 tablespoon of sweet paprika, 2 bay leaves, and the peeled onion. Several minutes of stirring over medium heat.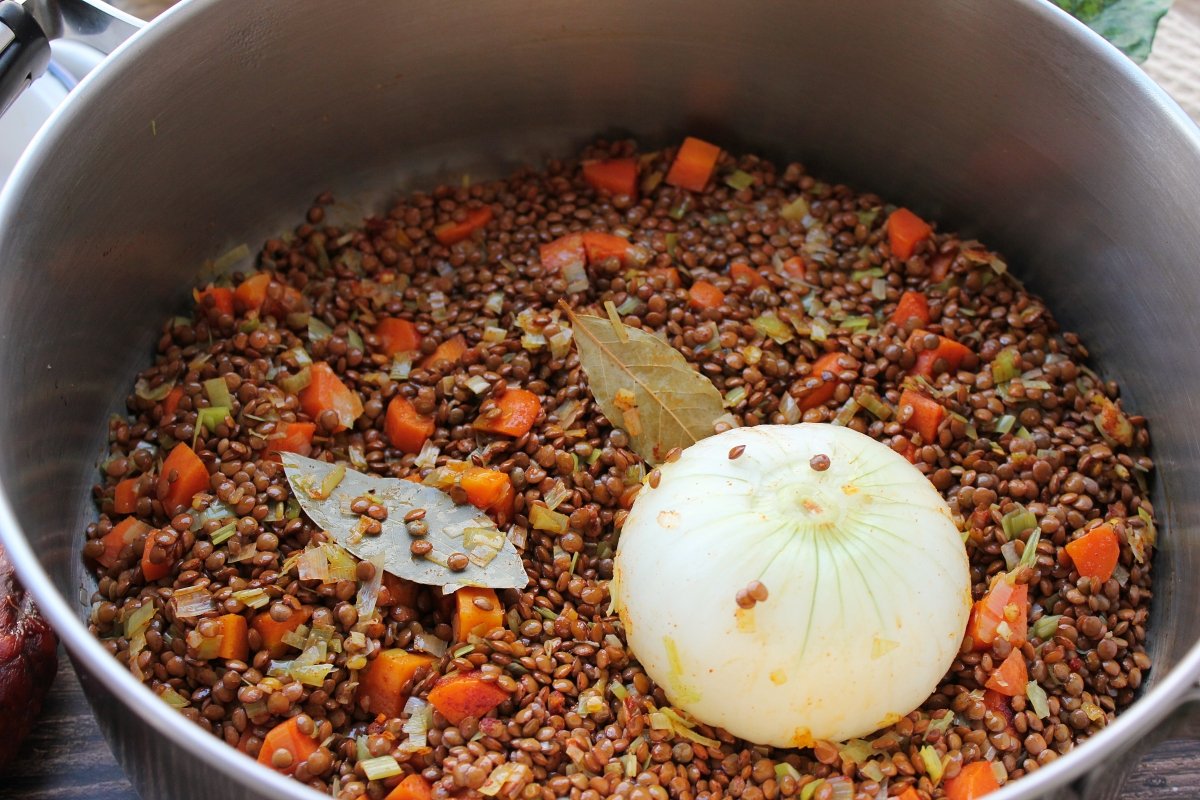 STEP 4
After that, cover the onion with enough water or vegetable stock to completely enclose it, and simmer it over medium-high heat until it starts to boil.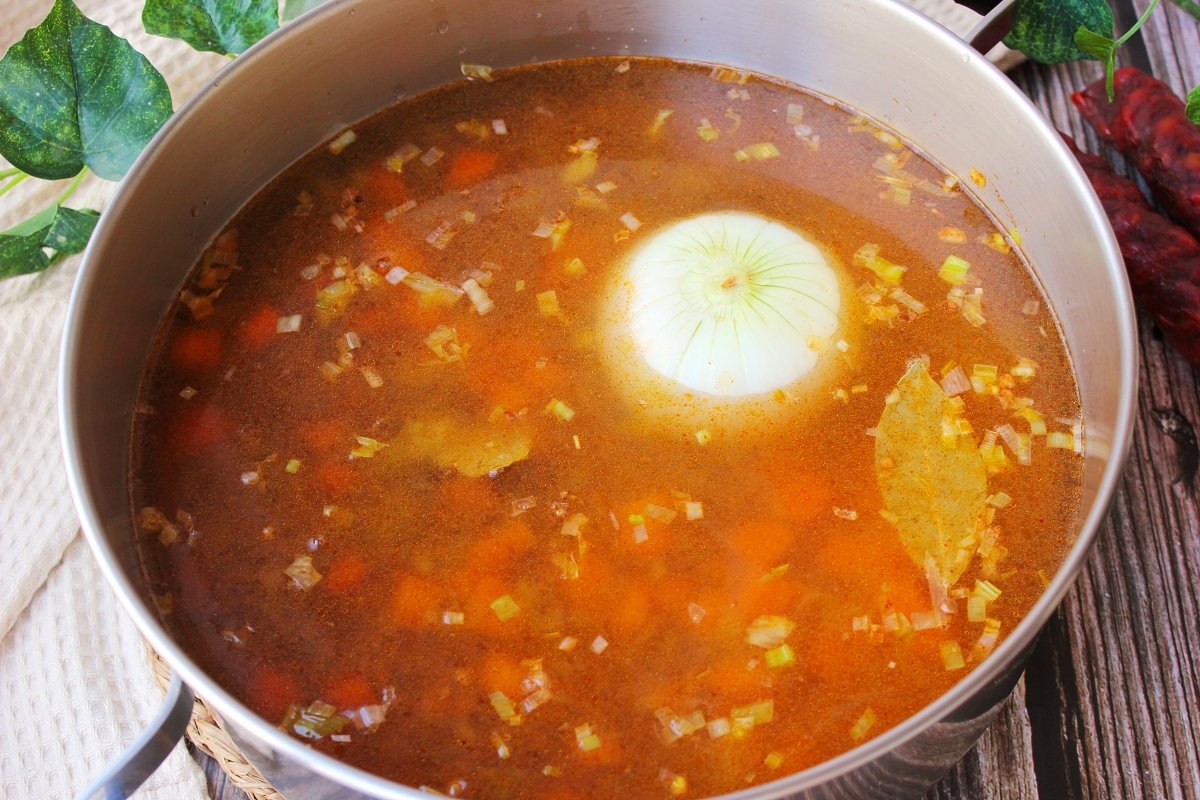 STEP 5
At this point, we reduce the heat, season with salt to taste, add 2 whole chorizos, and cook for another 30 minutes or so on low heat. To avoid overcooking the lentils, it is important to check their cooking temperature.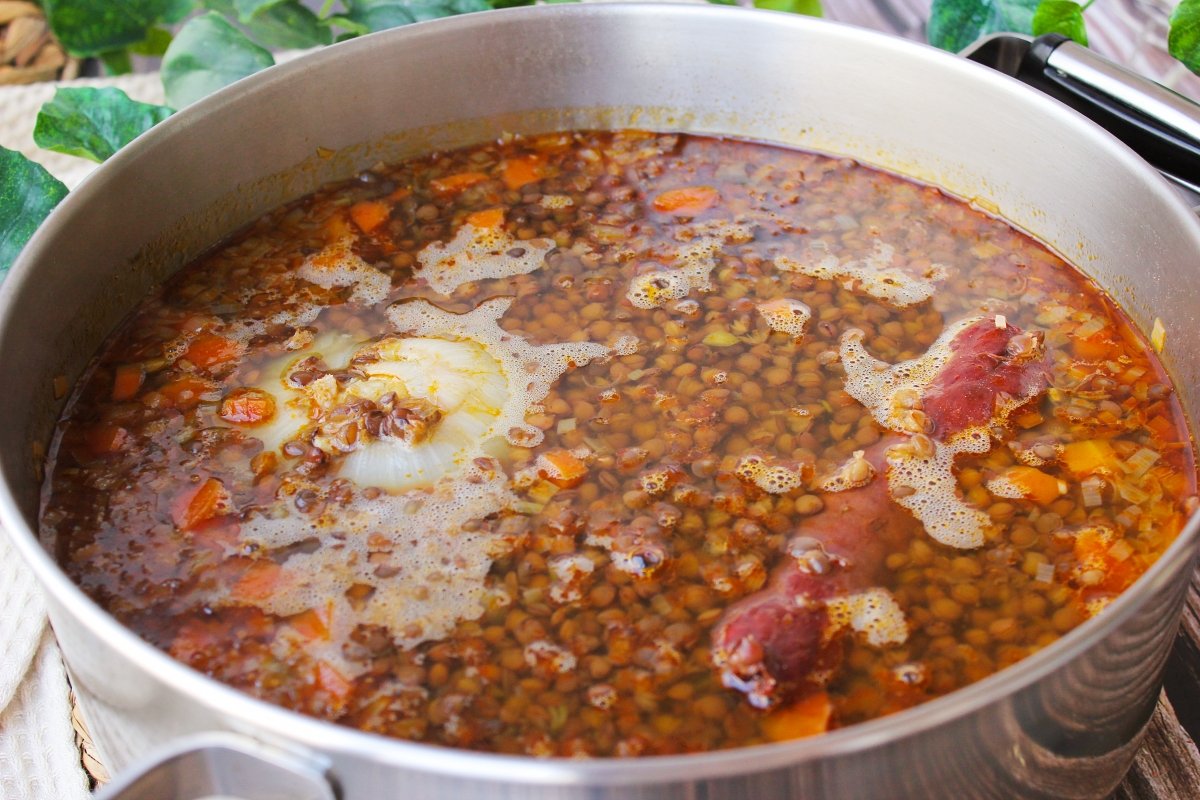 STEP 6
After the onion has finished cooking, take it from the pan and add it to the blender container along with some cooked lentils and some of the cooking liquid. Use a hand mixer to thoroughly combine the ingredients until they are homogenous. Using this method, lentils can gain more creaminess without needing to sit.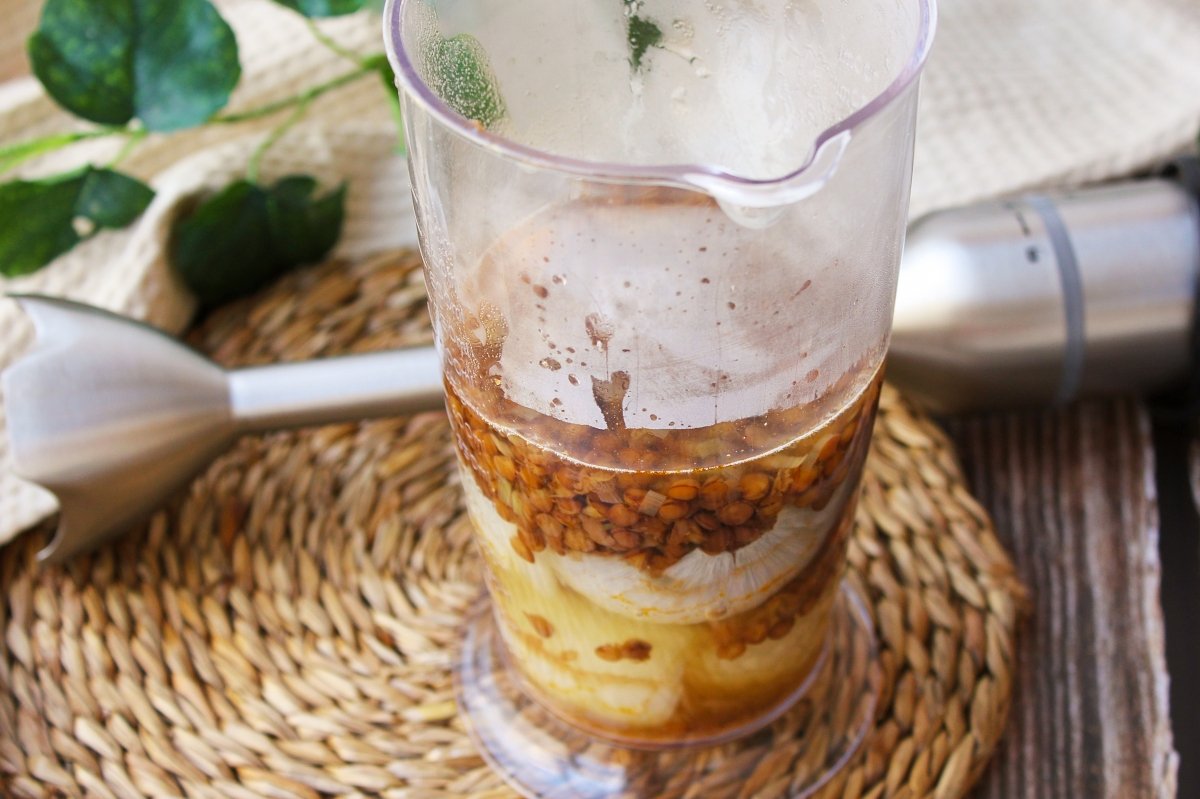 STEP 7
The chorizos are removed, sliced into slices, and then added to the pan with the crushed mixture. To homogenize all the ingredients, thoroughly combine everything and simmer it for a few more minutes.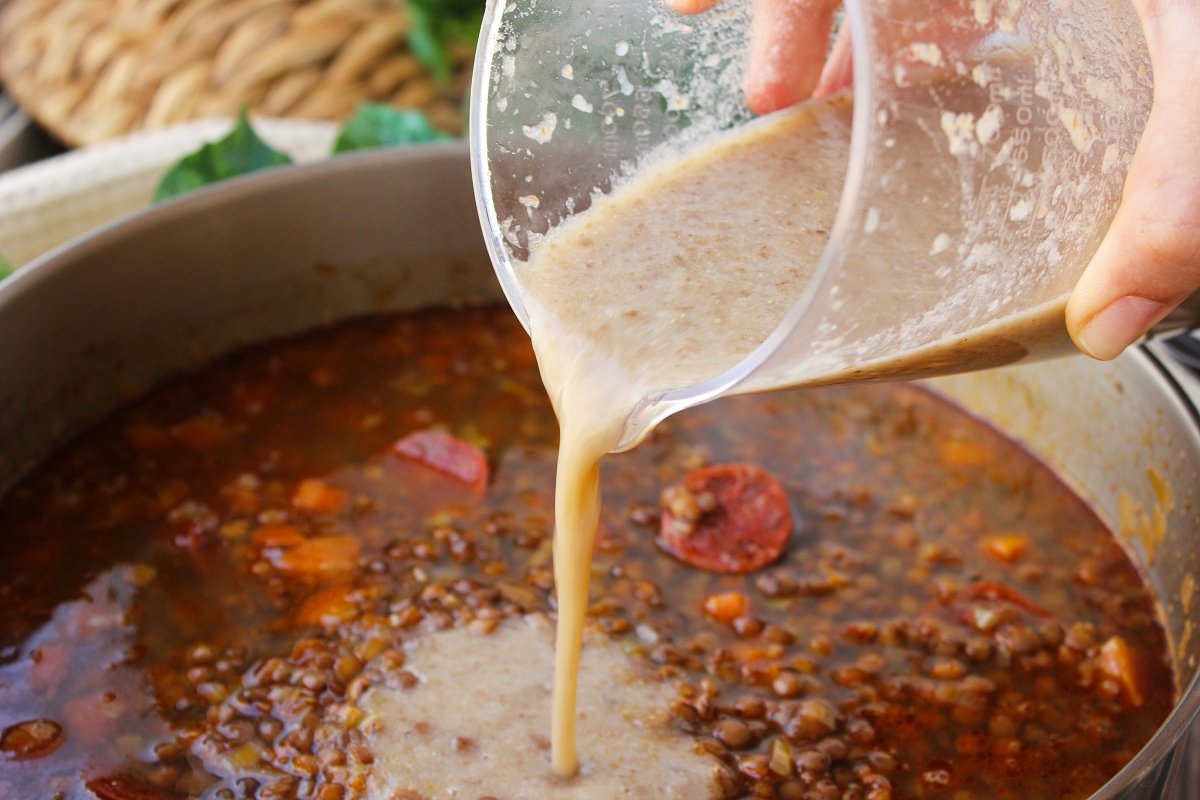 STEP 8
The lentils with chorizo can be eaten right away after being prepared, but it's best to let them sit overnight. They'll taste a lot better.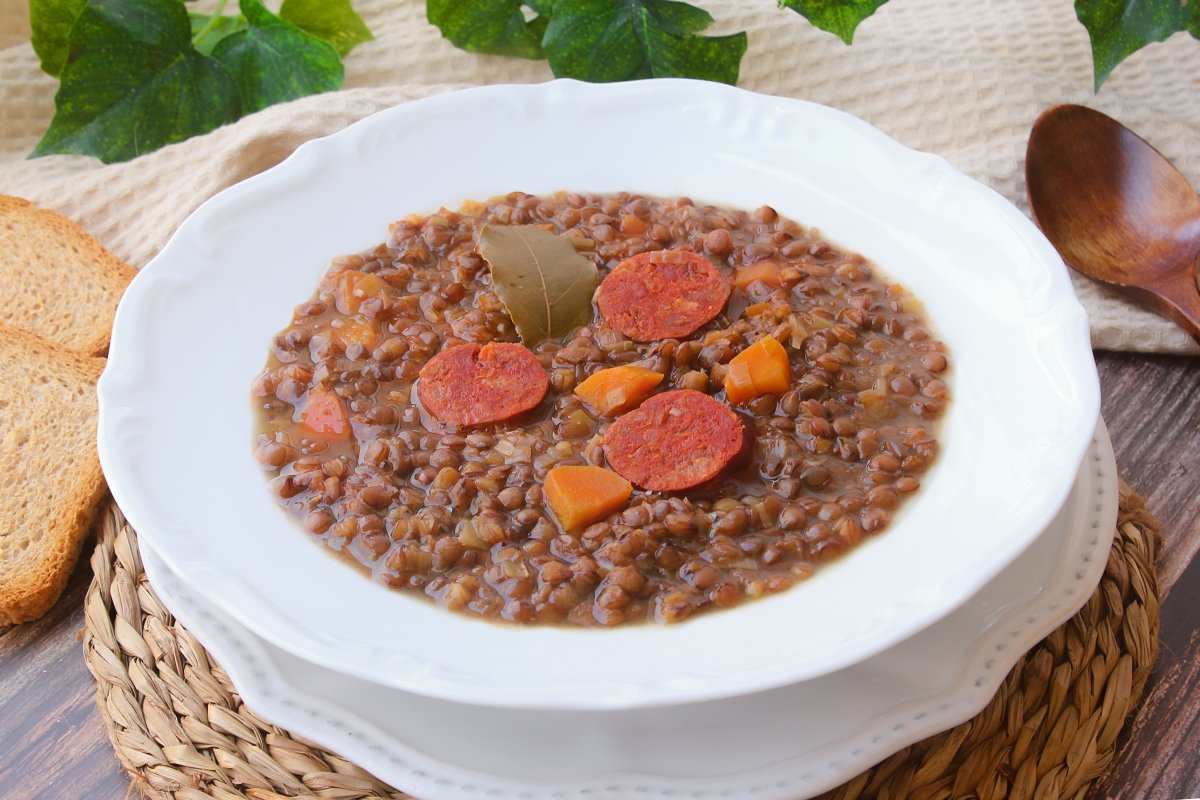 ALSO READ :BANANA SPLIT RECIPE EASY