The liquid caramel syrup recipe is quick and economical, and you can always use this quick, easy, practical, economical, and delicious liquid caramel recipe to have it available to use. The advantage is that it doesn't harden, so it's perfect for lining dessert molds or for flans, and you don't get a layer of hard candy stuck to the bottom.
What a burden when this happens! Truth? It's also a good idea to keep homemade desserts on hand to pour over pancakes, ice cream, yogurt, or anything else that comes to mind!
Why does liquid caramel syrup harden? The recipe contains two crucial points. The first step is to add some acid, such as lemon juice or vinegar. Don't worry, it's merely a minor flaw that will go unnoticed in the end outcome.
Adding acid to caramel keeps the sugar from crystallizing during the cooking process. Another thing to keep in mind to keep the caramel from hardening is to add a bit more water at the end.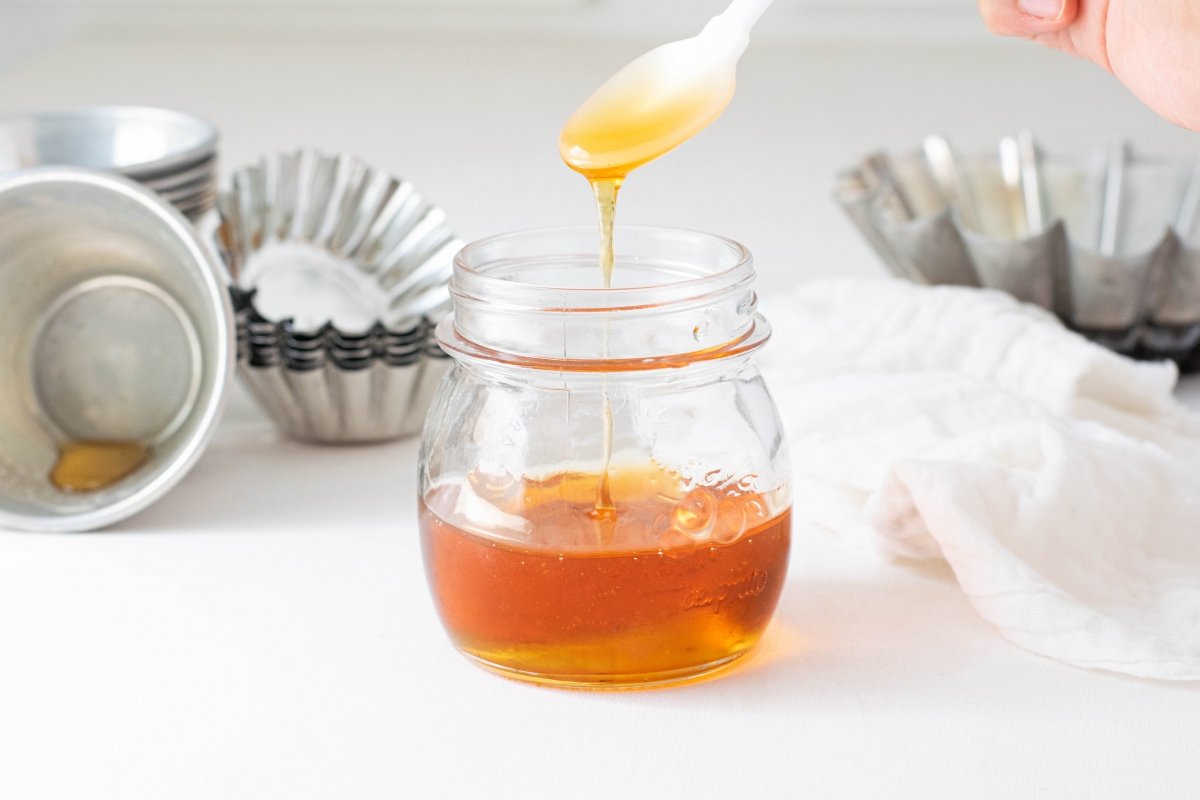 If you don't have a pastry thermometer, you'll have to do it by eye, trying to achieve a balance between a color that isn't too light, because it will simply taste like sugar, and one that isn't too dark, because it will start to develop an unpleasantly bitter taste.
Furthermore, keep in mind that it must be withdrawn slightly before the desired color is reached because the caramel will continue to be formed with the residual heat.
Caramelization temperature offers three candies with thermometers: light caramel at 132°C, soft caramel at 149°C, and dark caramel at 170°C.
One of the most important things to remember when making caramel at home is to avoid any contact with it during the process because, as you can see, the temperatures are extremely high (hotter than boiling water) and if we touch it or accidentally come into contact with it, we risk causing severe burns.
Nothing else needs to be said. Because you're doing this, you can always alter the amount of water to get the texture you desire. Also, keep in mind that you can keep the caramel in an airtight jar at room temperature for several months.
 INGREDIENTS
250g of sugar.
150 g of water (divided into 50 g + 100 g)
1 tablespoon lemon juice or vinegar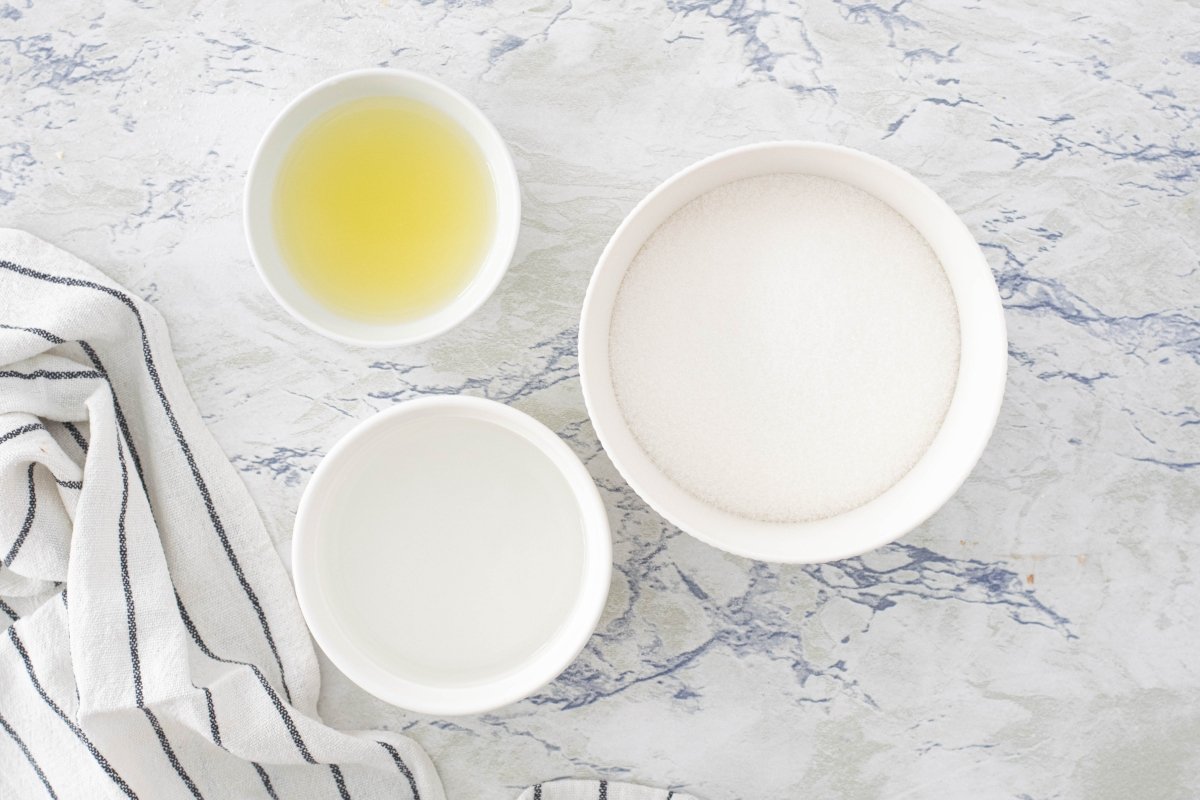 How to Make Liquid Caramel Syrup
STEP 1
To begin, combine 250 g of sugar, 50 g of water, and 1 tablespoon of lemon juice or vinegar in a large, wide saucepan. Mix thoroughly to combine these ingredients.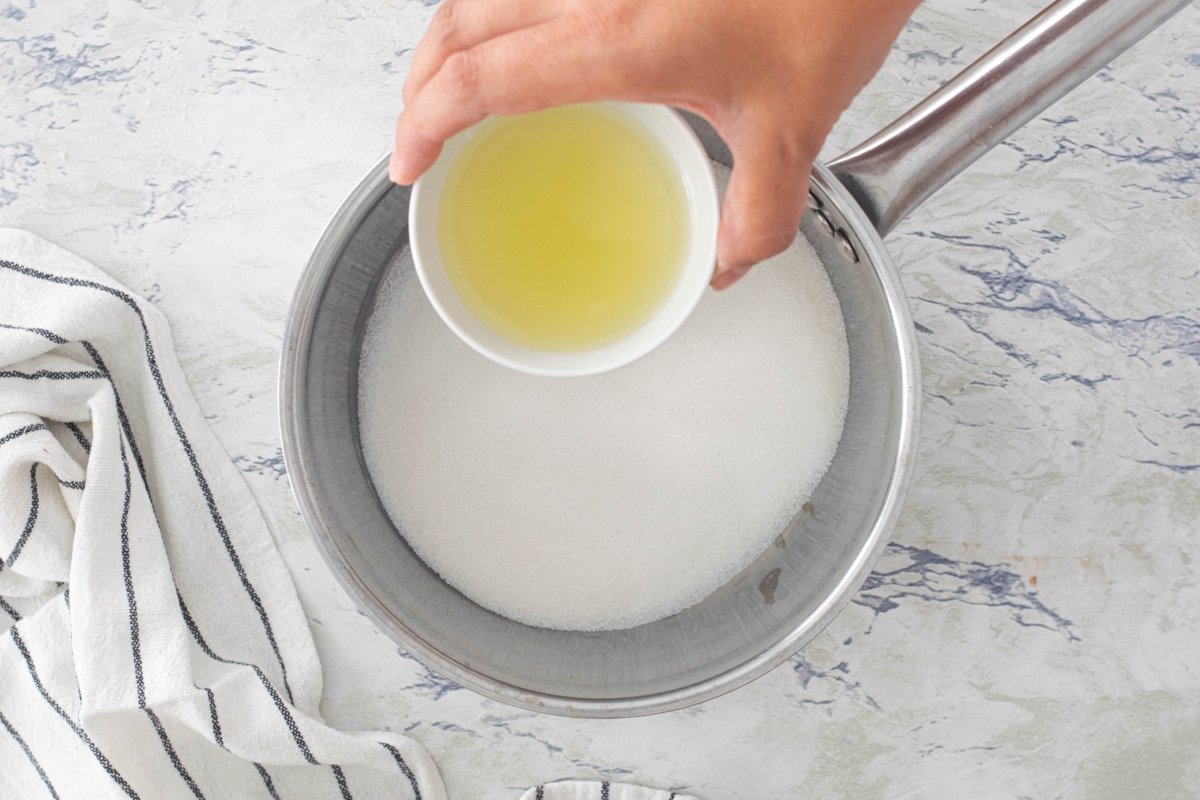 STEP 2
The pan was then heated over medium-high heat until it began to boil.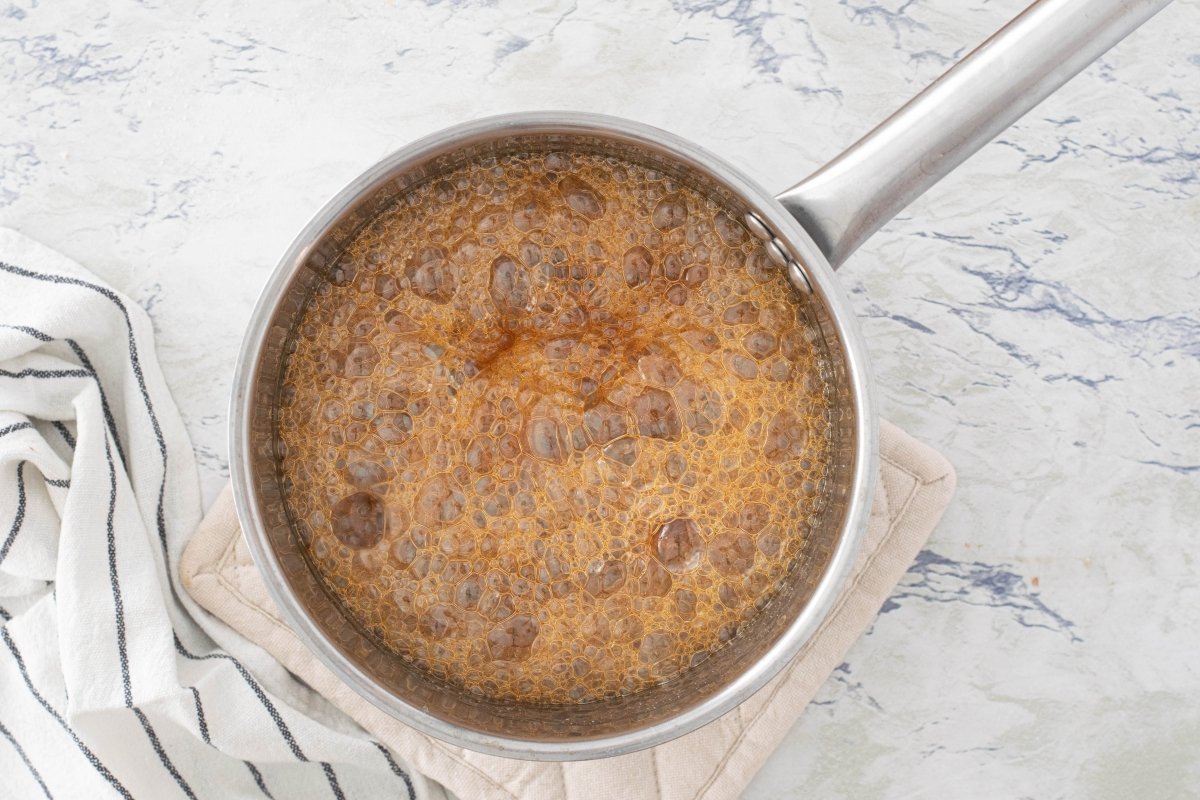 STEP 3
At this point, we reduce the heat slightly and let it cook until it turns light brown or a point of soft caramel, as we choose.
Keep your eyes on it at all times since the caramel can move from light to dark in the blink of an eye. To avoid crystallization, avoid stirring with a spatula and only make circular movements with the pan when necessary to homogenize the caramel.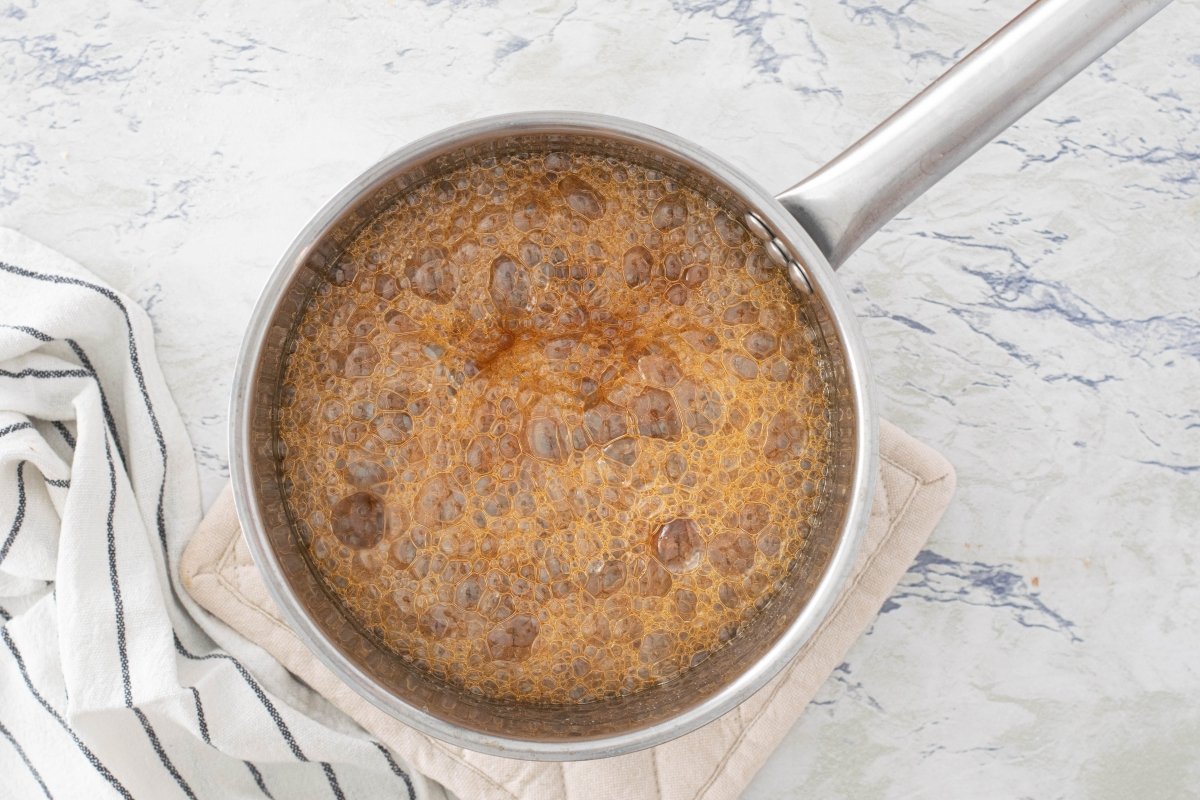 STEP 4
Without further ado, and with the pan removed from the pot, we slowly pour in the remaining 100 g of water while stirring with a wooden spoon. We shall proceed with caution because, even when not heated, caramel bubbles a lot and can spatter when mixed with water.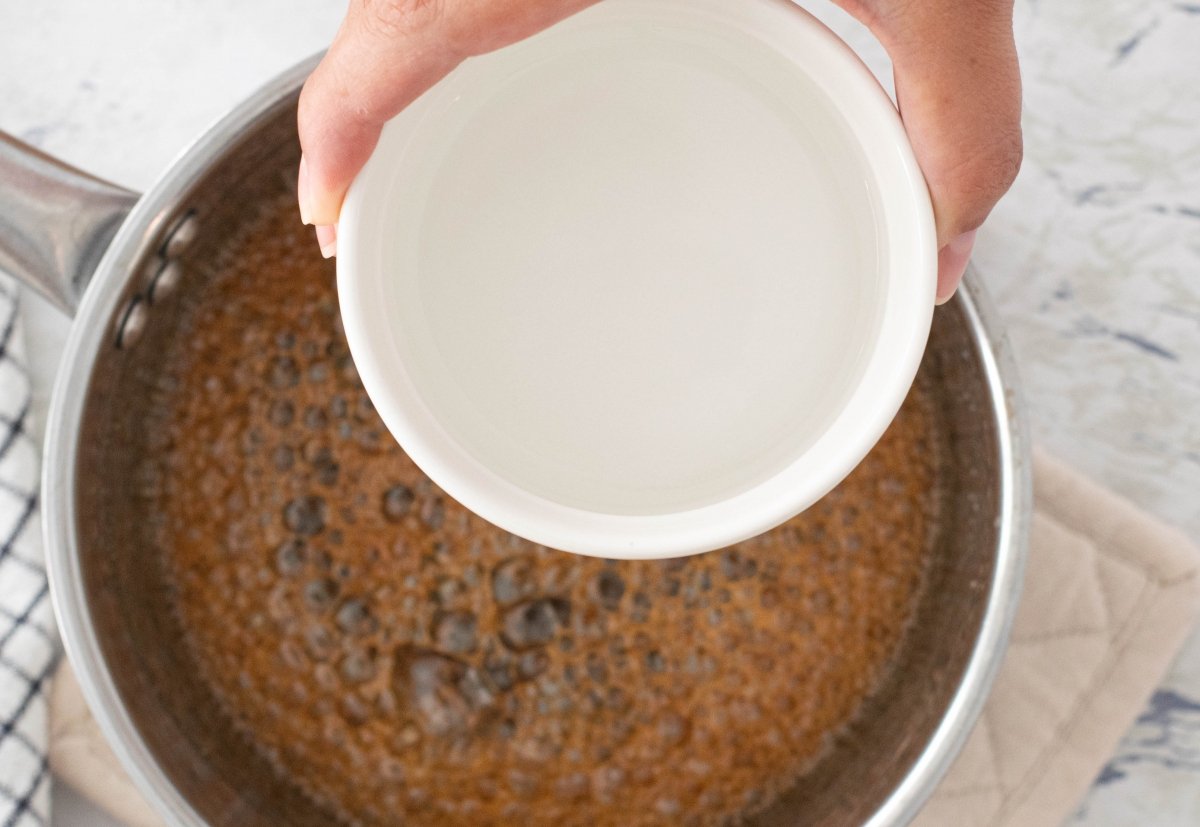 STEP 5
Return the pan to medium heat and allow it to come to a boil. We let it sit for one more minute before removing it.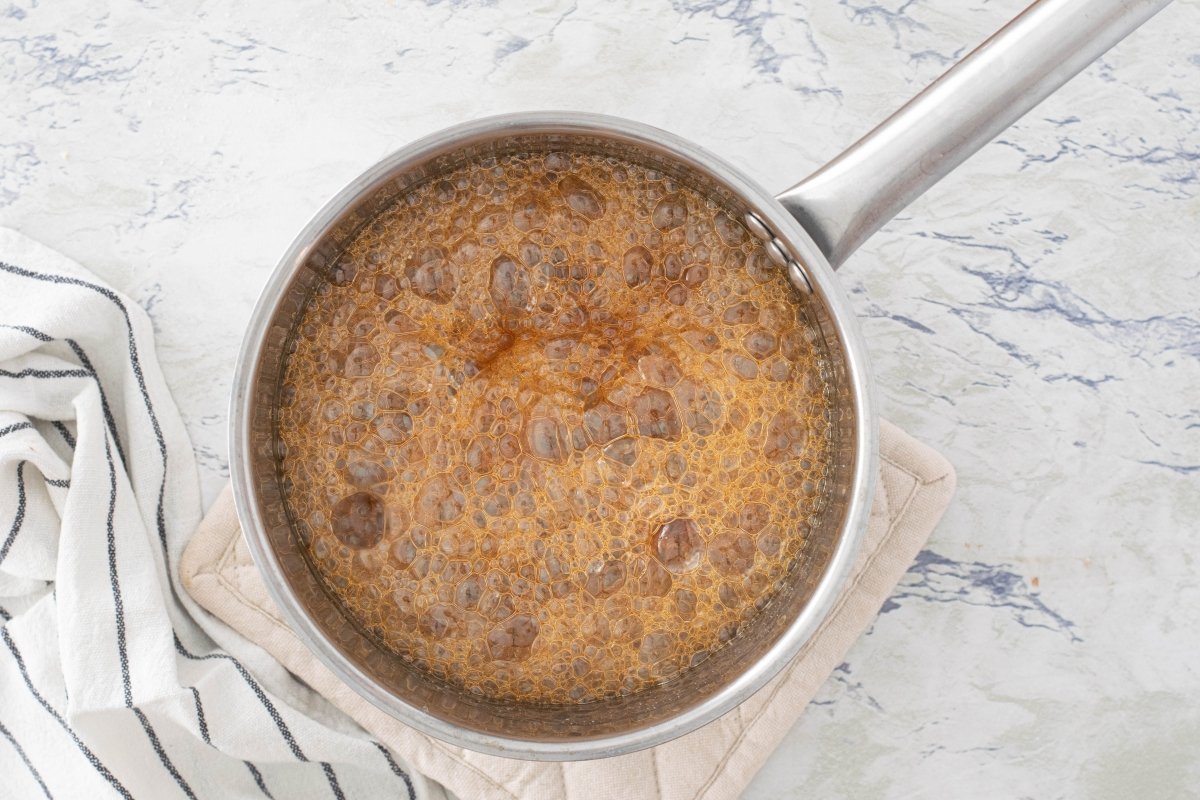 STEP 6
Finally, allow the caramel to cool for a few minutes before transferring it to a storage container. We'll observe that it's pretty liquid at first, but as it cools, the caramel will take on body and thicken slightly.
STEP 7
When the caramel is entirely cold, close the jar and preserve it until use. It doesn't need to be kept cold (it's like honey).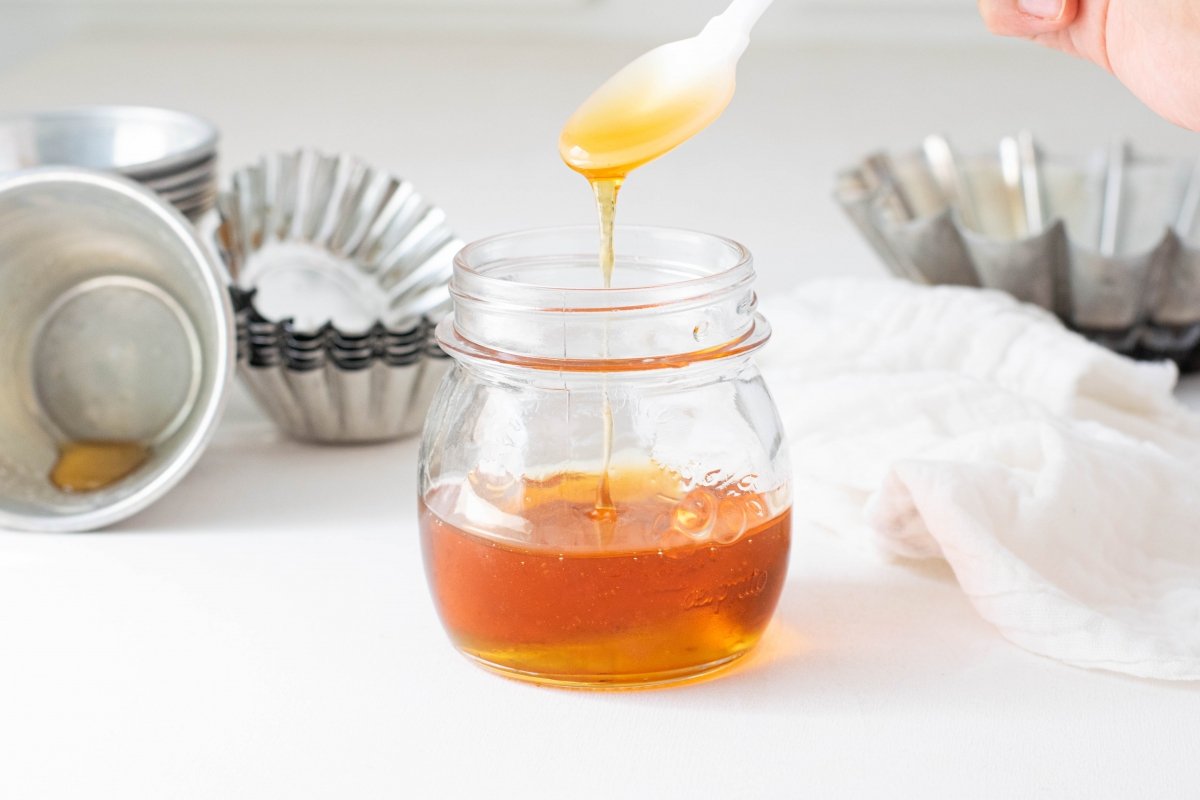 Also read: SIMPLE SMALL CHOCOLATE CAKE RECIPE