The microwave-roasted chestnut recipe is easy and quick to make at home.
Nothing is more comforting on a cold night than going out warmly dressed for a walk and eating a cone of roasted chestnuts.
But sometimes we do not have the possibility to leave the house for this delicacy, and in this case, we leave you a simple and quick way to cook chestnuts in the microwave to enjoy them with minimum effort.
Microwave chestnuts are relatively easy to prepare. But you have to follow some important steps for the recipe to work.
First, the chestnuts must have a cut through both skins so that with the steam they give off and the heat to which they are subjected in the microwave, they open and they can be peeled easily.
Secondly, the cooking time will depend on the power of the microwave. With a microwave of 1000 W power, we will only need 2 minutes of cooking to have the chestnuts ready. If the maximum microwave power drops to 800 W, we will need to cook them for 2 and a half minutes, and if it is 600 W, they will need 3 minutes.
INGREDIENTS
250g chestnuts
salt (optional)
HOW TO MAKE MICROWAVE-ROASTED CHESTNUT RECIPE
STEP 1
To start, we wash and dry 250 g of chestnuts.
STEP 2
With a sharp serrated knife, make a few cross cuts on each chestnut, so that they go through both skins of the chestnut.
STEP 3
Transfer the chestnuts to a microwave-safe container. We will make them in batches so that they cook well.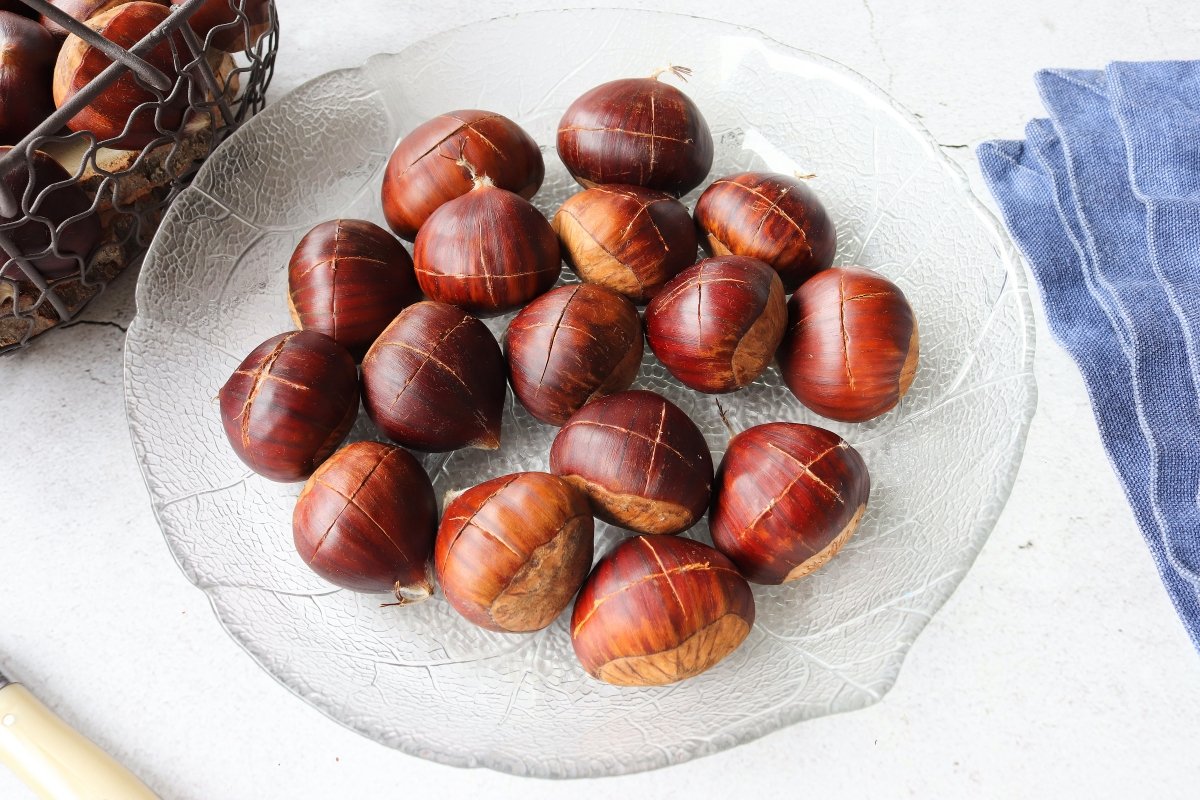 STEP 4
We cook the chestnuts for 2 minutes at maximum power, knowing that this time is for a microwave with a maximum power of 1000 W. It depends upon the maximum powers of the microwave oven.
STEP 5
Once out of the microwave, wait until the chestnuts are lukewarm before you can peel them. If you wish, you can add a little salt.
ALSO READ: HOMEMADE AJOBLANCO RECIPE