The Milanese rice recipe with pork is the Milanese rice that we are going to make this time. There is almost nothing to see. Saffron risotto is so popular in Italian cuisine. Both kinds of rice have in common the use of saffron and parmesan in their preparation, but what differentiates them, in addition to the additional ingredients that Milanese rice contains, is the cooking method. While in a risotto it is essential to gradually add the cooking broth while stirring the rice, in Milanese rice the broth is added all at once and the rice is barely stirred since you do not want it to release its starch to let the rice be looser.
Dare to prepare this tasty risotto Milanese ricetta and add the vegetables you like the most. In the best pork Milanese recipe, I chose peas, red pepper, tomato, onion, and garlic. Like proteins, this rice is usually made with ham or the leanest part of the pork, but there are variations in which minced chorizo, minced sausage, chicken, and even seitan are used for the vegan Milanese rice recipe.
 INGREDIENTS
1/2 onion
2 cloves of garlic.
1/2 red pepper
1 ripe tomato
2 tablespoons of extra virgin olive oil.
300g lean pork, diced
Salt to taste.
1 pinch of ground black pepper
One small tablespoon of turmeric
1 small tablespoon of sweet paprika.
1 pinch of ground saffron
200g of rice.
500ml of hot beef stock.
100g peas
40 g grated parmesan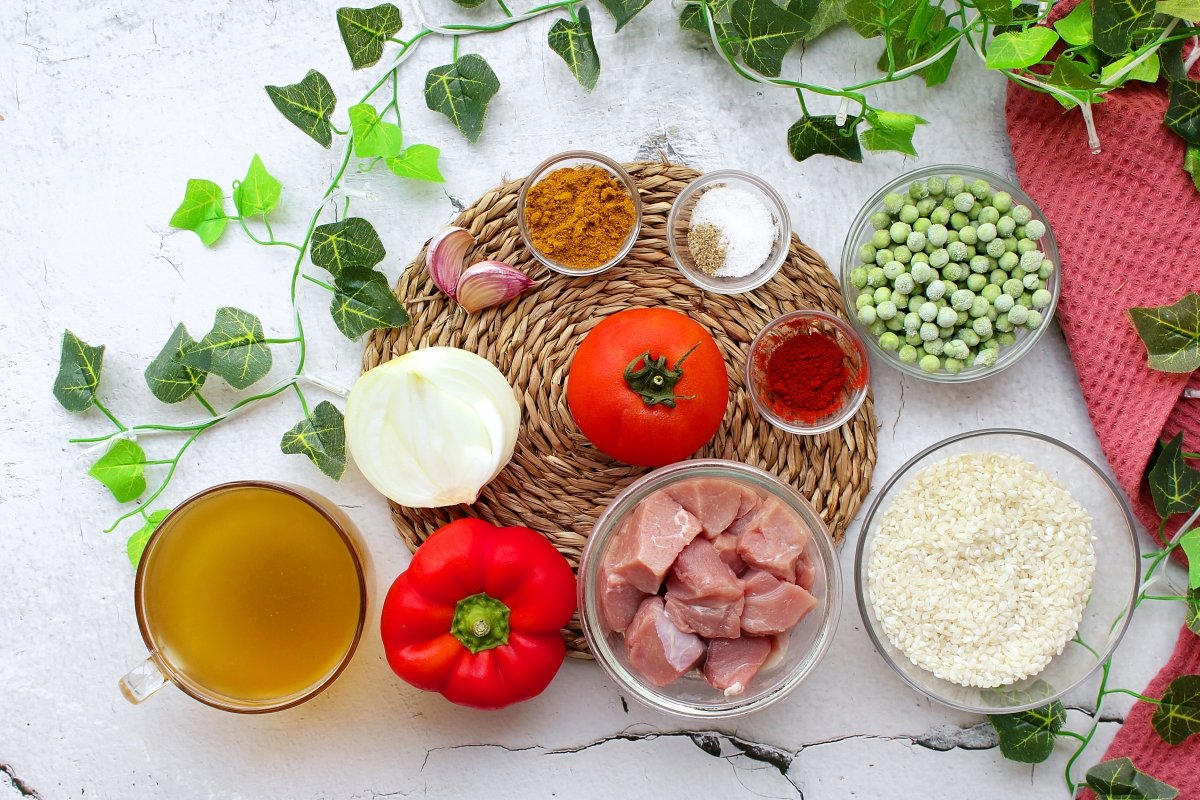 HOW TO MAKE MILANESE RICE RECIPE WITH PORK
STEP 1
Preparing vegetables is the first step. Peel one-half of the onion and dice it; peel two garlic cloves, remove the chaff, and finely chop. We peel the ripe tomato, take out the seeds, clean, and cut the remaining half of the pepper into small cubes. Only the meat, which we cut into cubes, is left. We've reserved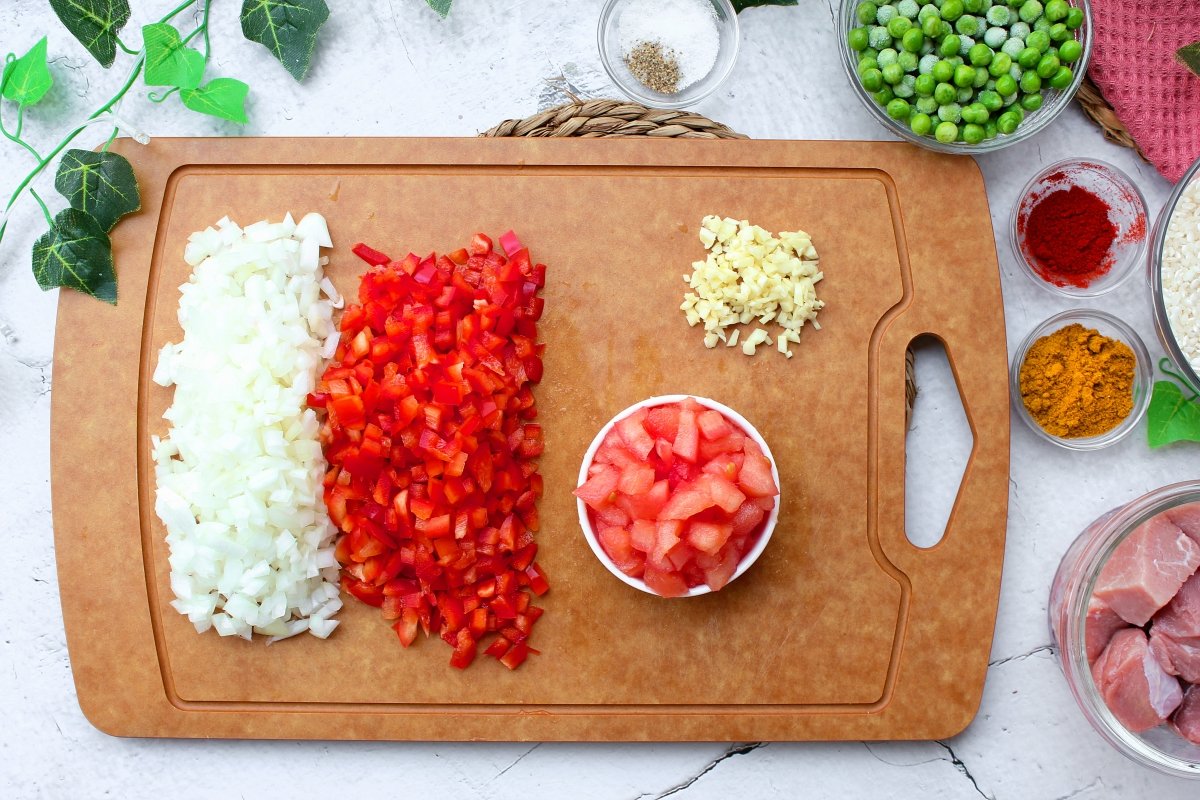 STEP 2
The 300 grams of diced lean pork are added to a saucepan that has 1 tablespoon of extra virgin olive oil and is heated on high. After sealing the meat in the pan for a few minutes, remove it from the pan and set it aside.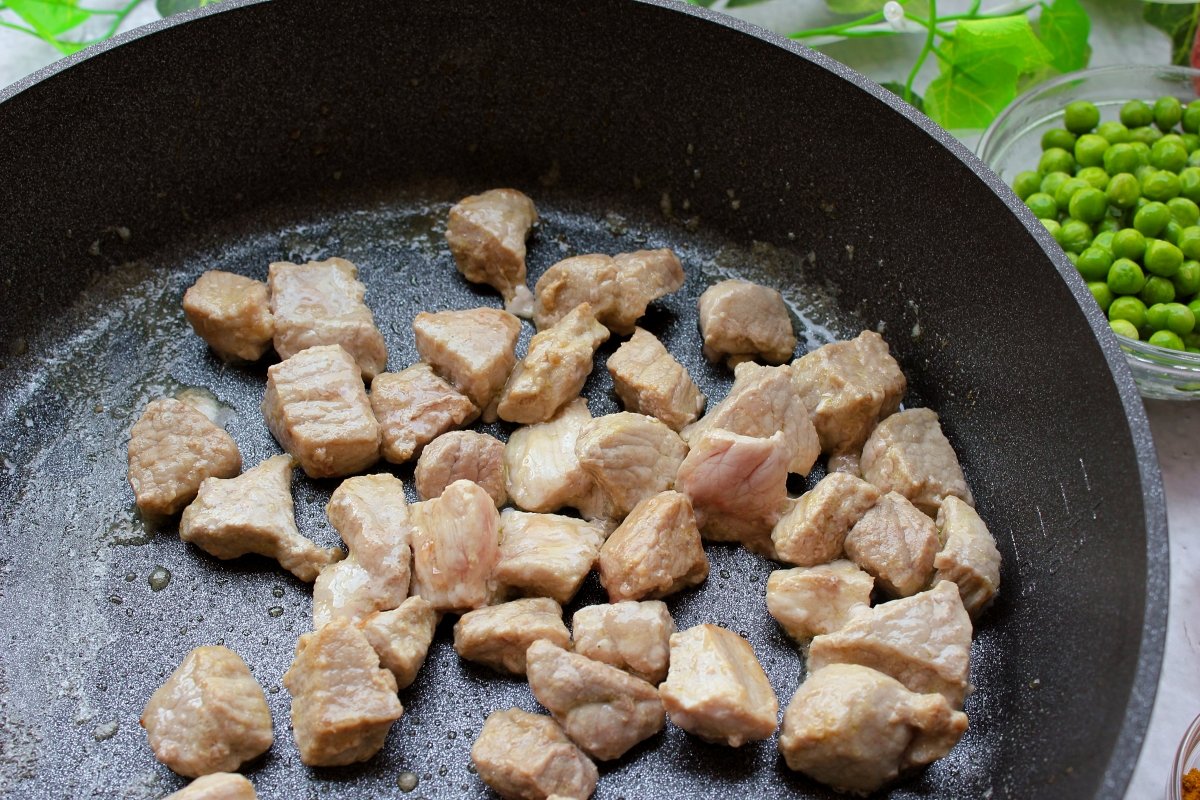 STEP 3
Once the extra virgin olive oil is hot and the heat has been reduced to medium, add the onion, red pepper, and minced garlic. After adding the seasoning, sautée for 10 minutes.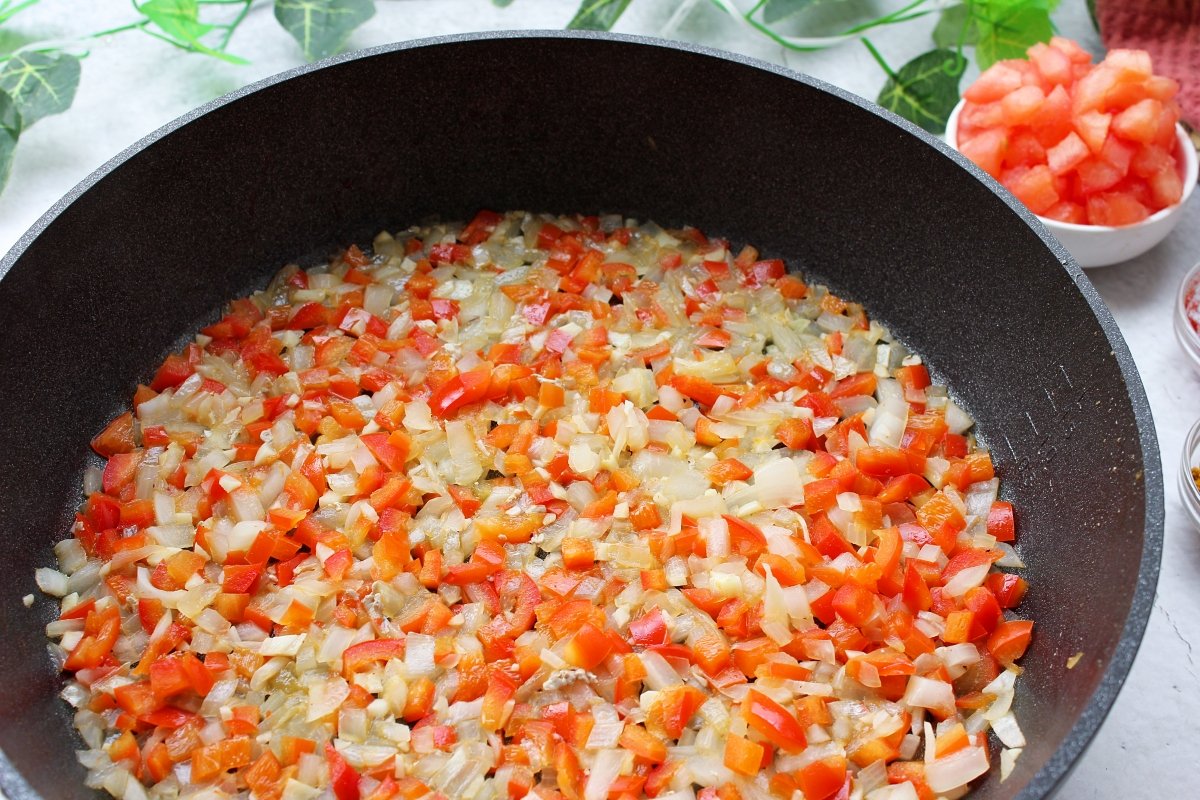 STEP 4
Add the chopped tomato along with 1 tablespoon each of the turmeric, sweet paprika, and ground saffron. We fried for an additional five minutes.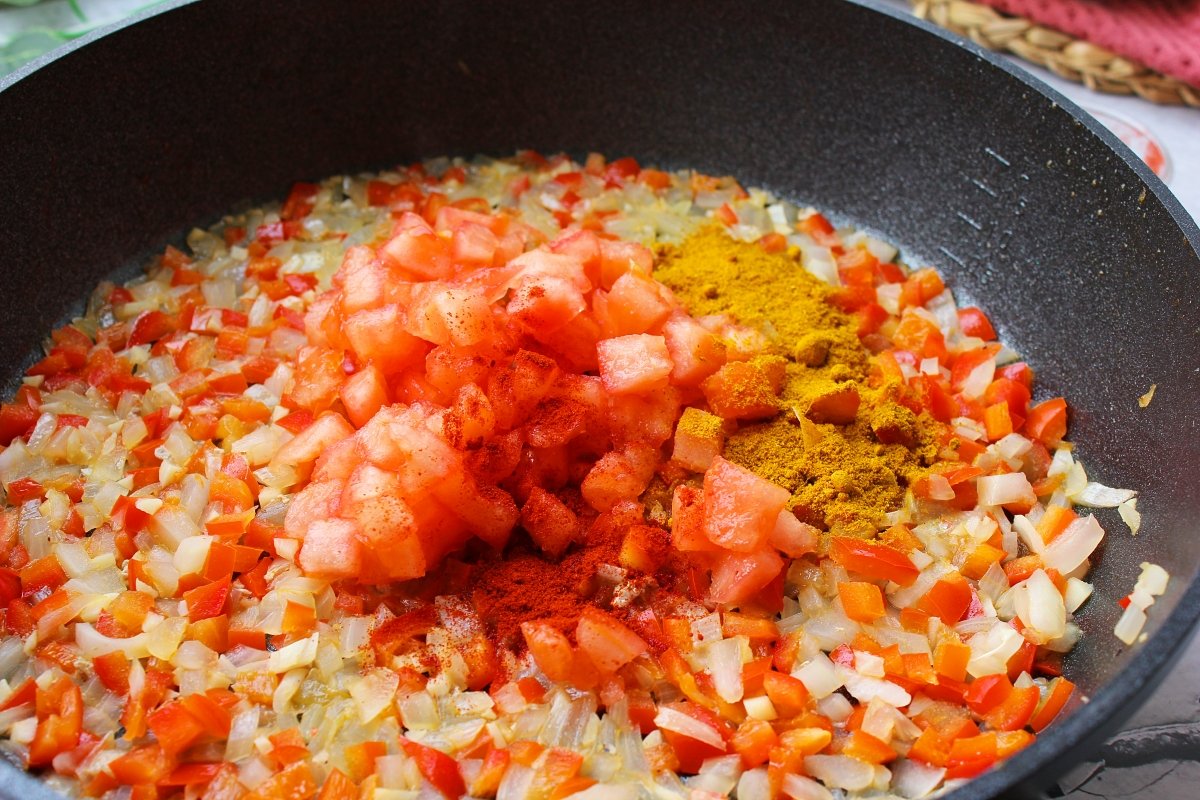 STEP 5
After that, we add 200 grams of round-grain rice and stir for a short period to combine all the ingredients.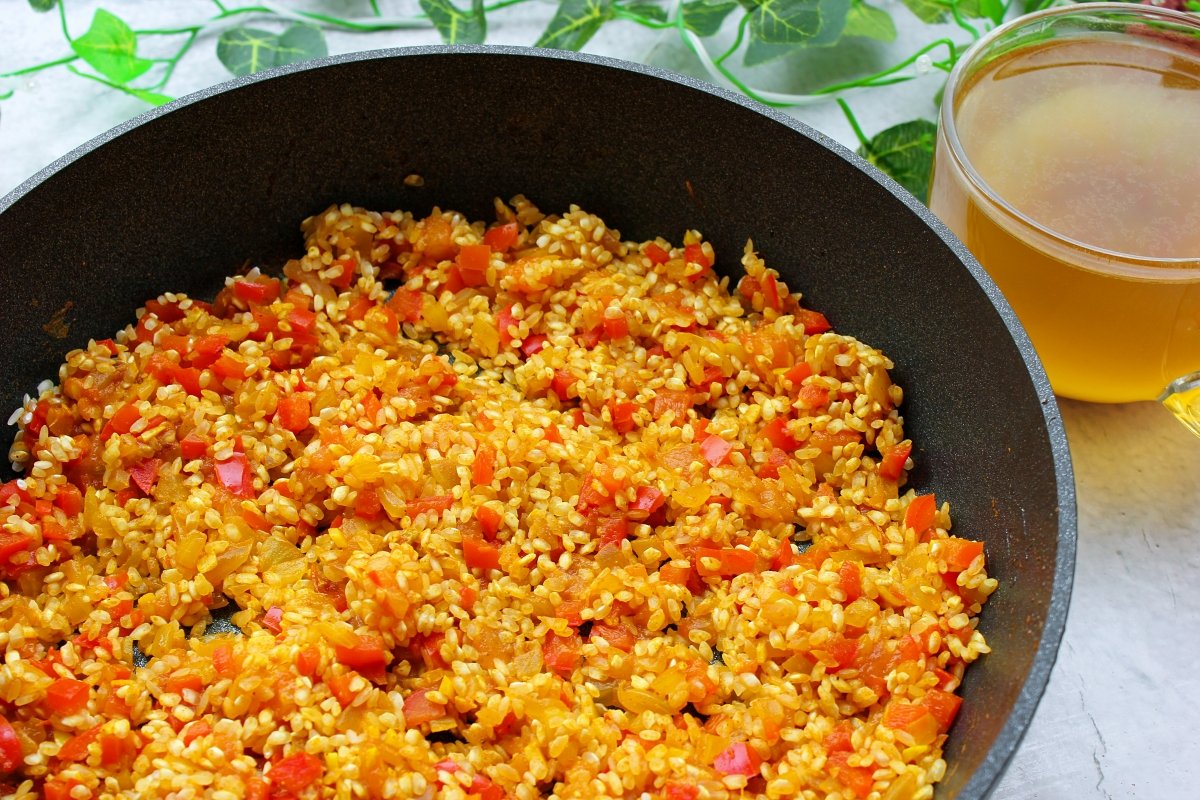 STEP 6
We mix in the stir-fried lean pork.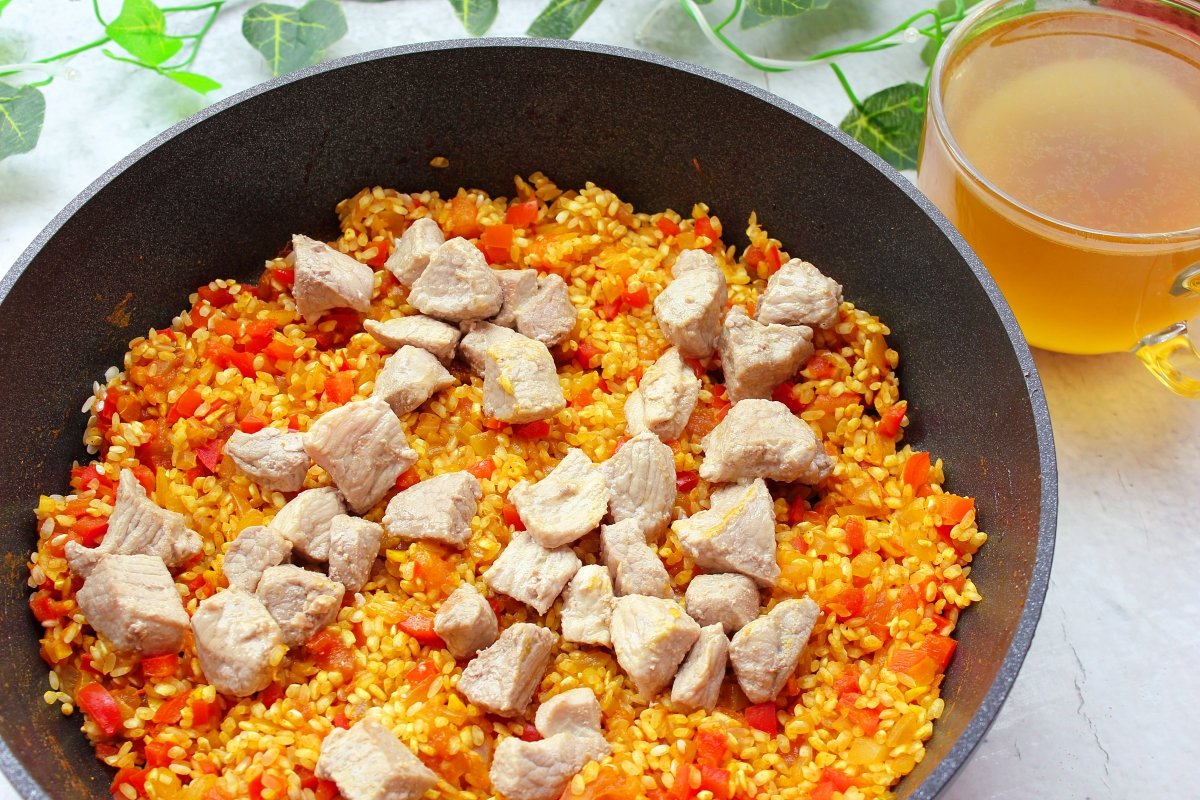 STEP 7
Immediately after, we add 500 ml of hot meat broth to prevent the rice from continuing to cook. Cook for 8 minutes at high heat while stirring to thoroughly combine the ingredients and adjust the salt point as necessary.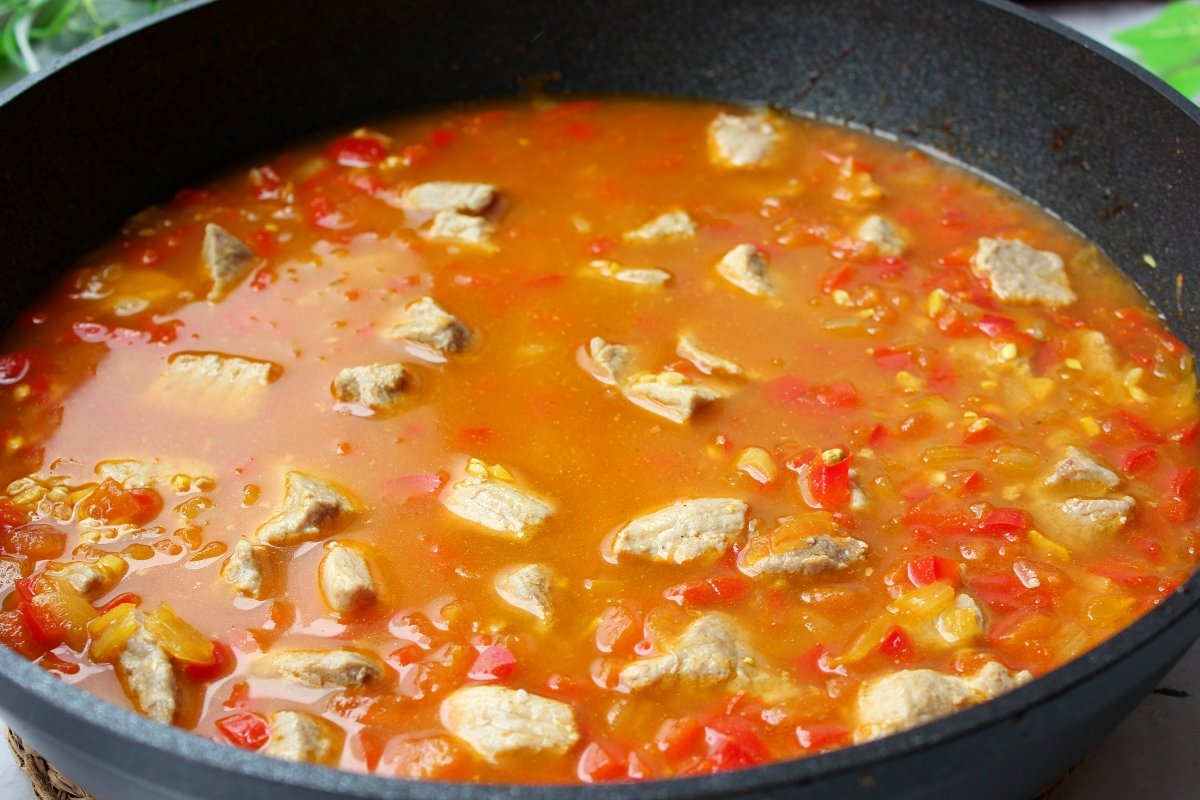 STEP 8
After that, reduce the heat to medium and stir in 40 grams of grated parmesan and 100 grams of peas. Cook for another seven minutes after a light mix.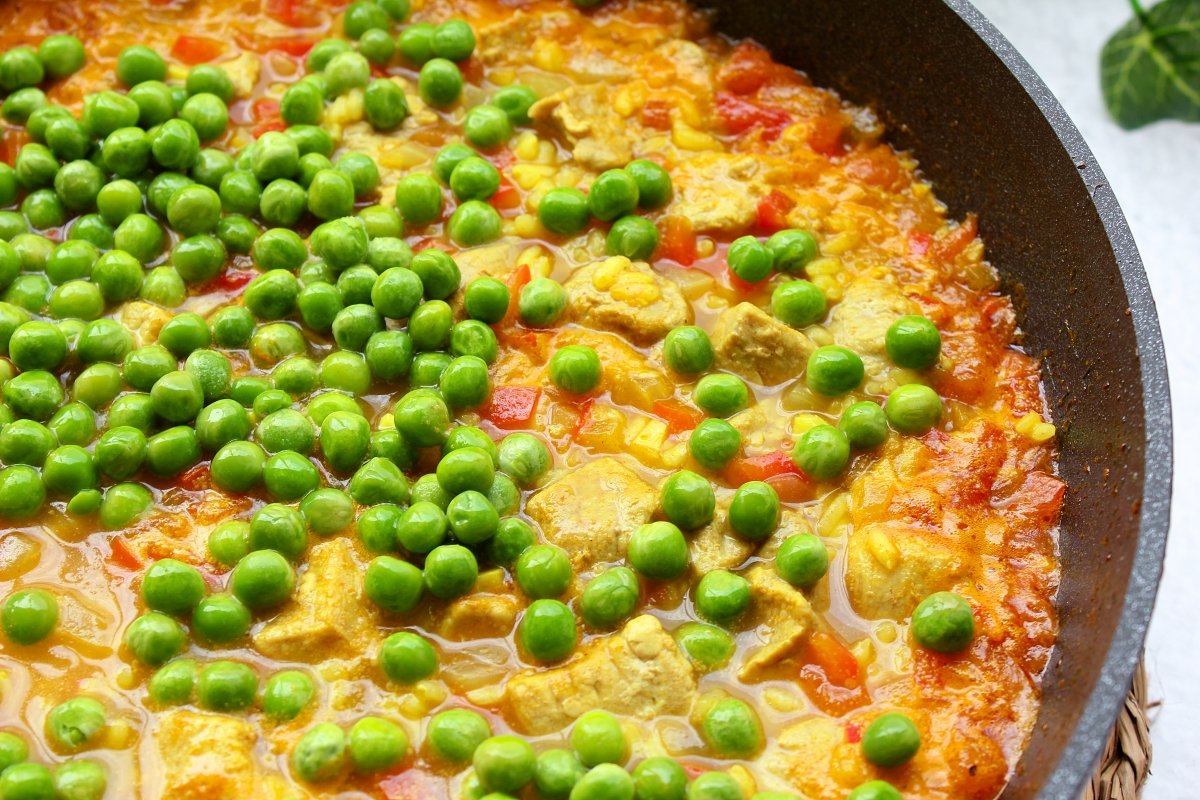 STEP 9
After the rice has finished cooking, give it some time to rest before serving.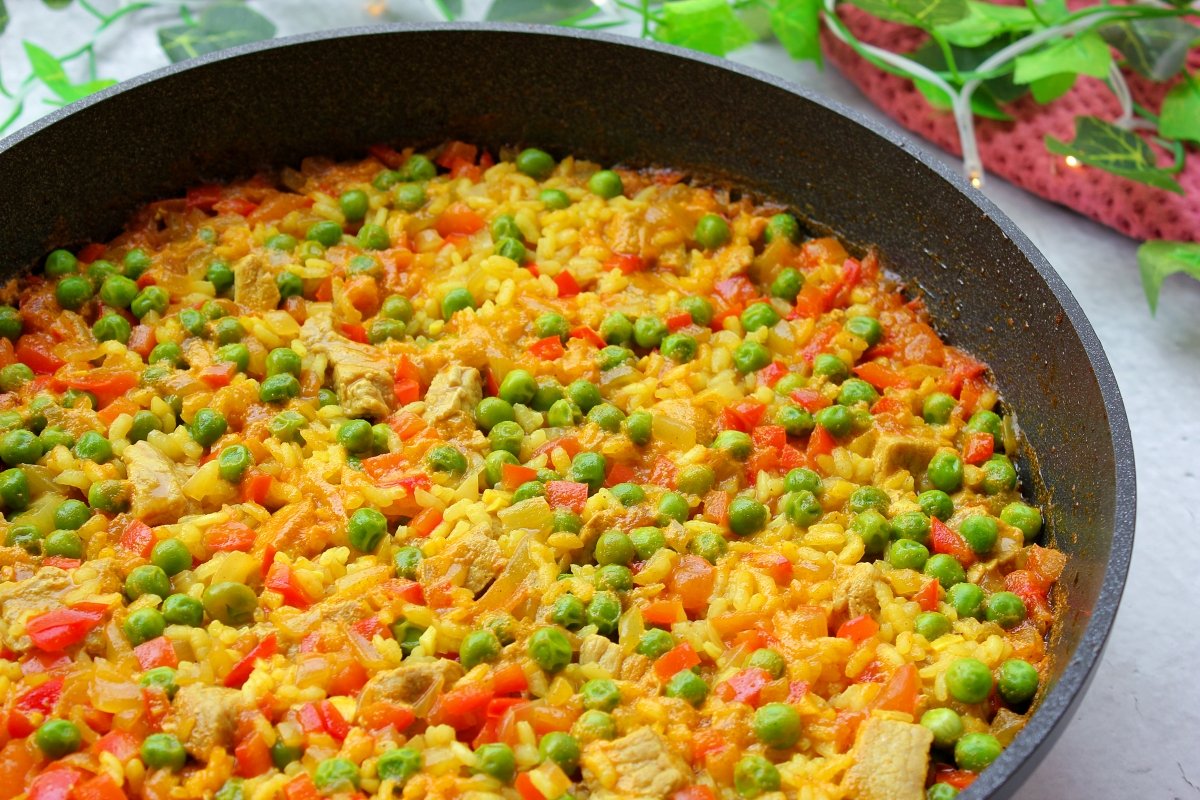 STEP 10
We already have our excellent Milanese rice prepared for serving once the rest period is over. Make use of it!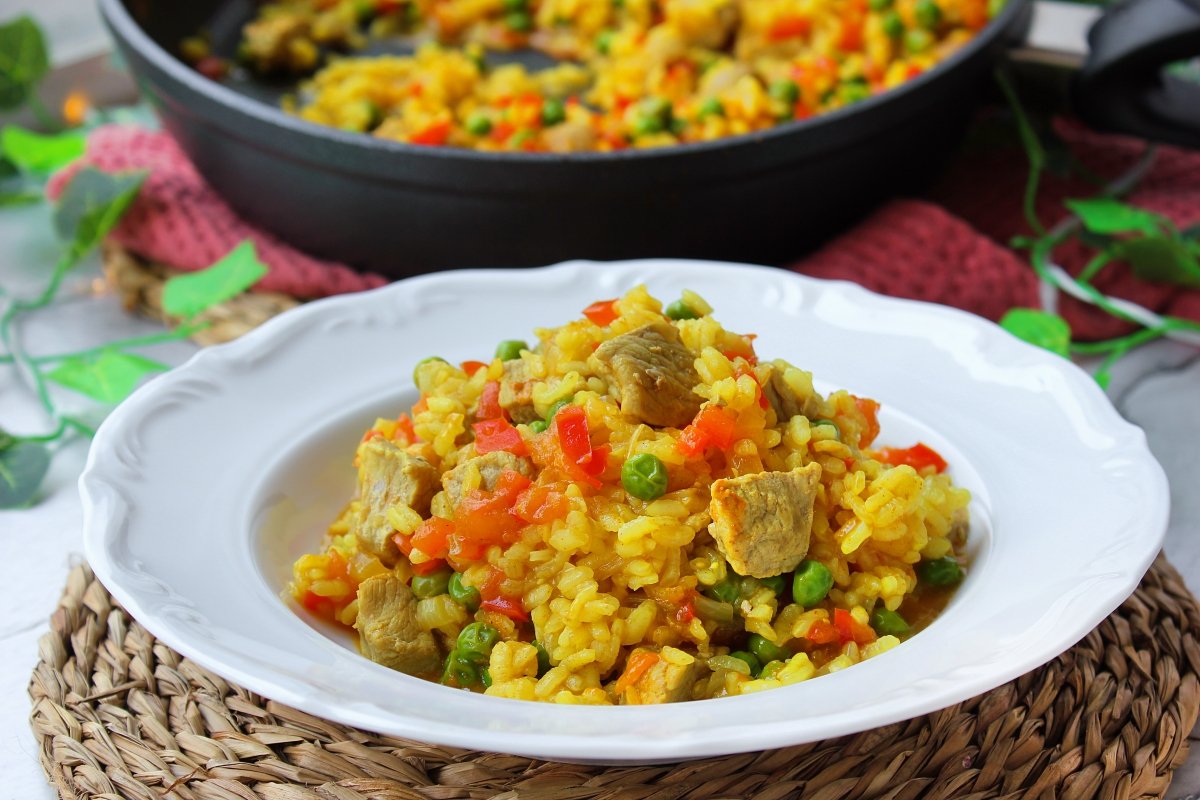 ALSO READ: 
EASY CARNITAS RECIPE