A moist chocolate cake secret recipe is ideal when you want a dessert with extra chocolate. It keeps perfectly well for about 4 days in an airtight container, if it does not run out sooner.
This is an ideal recipe for anyone entering the world of confectionery. Moist Chocolate Cake Secret Recipe is a very good recipe, and you will love it.
Get ready to bake the moist Chocolate Cake Secret Recipe! Discover the secret recipe that is sure to become your go-to for every special occasion. This easy-to-follow guide will have you baking a delectable cake in no time.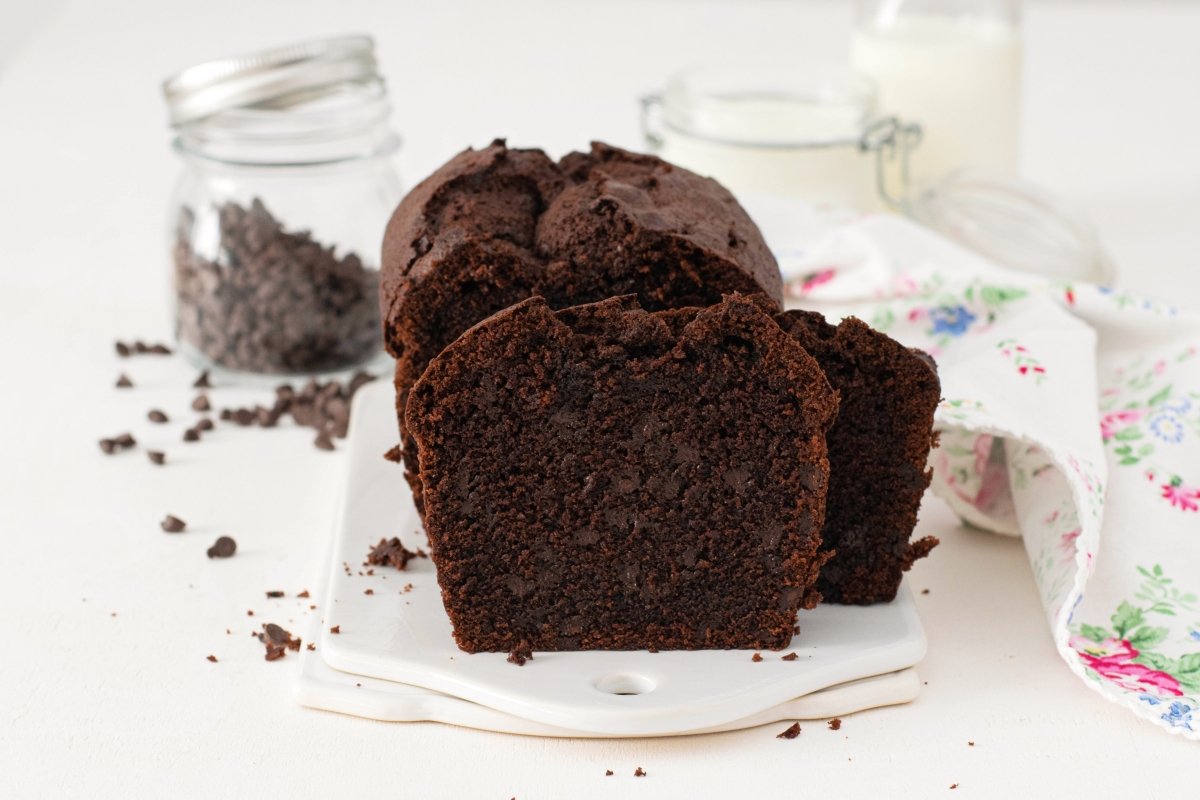 INGREDIENTS
125 g of boiling water.
50g unsweetened cocoa powder.
200 g unsalted butter at room temperature.
250g brown sugar
2 eggs M
200g wheat flour
Half a teaspoon of baking soda
1 teaspoon of vanilla paste
100g whole milk
150g chocolate chips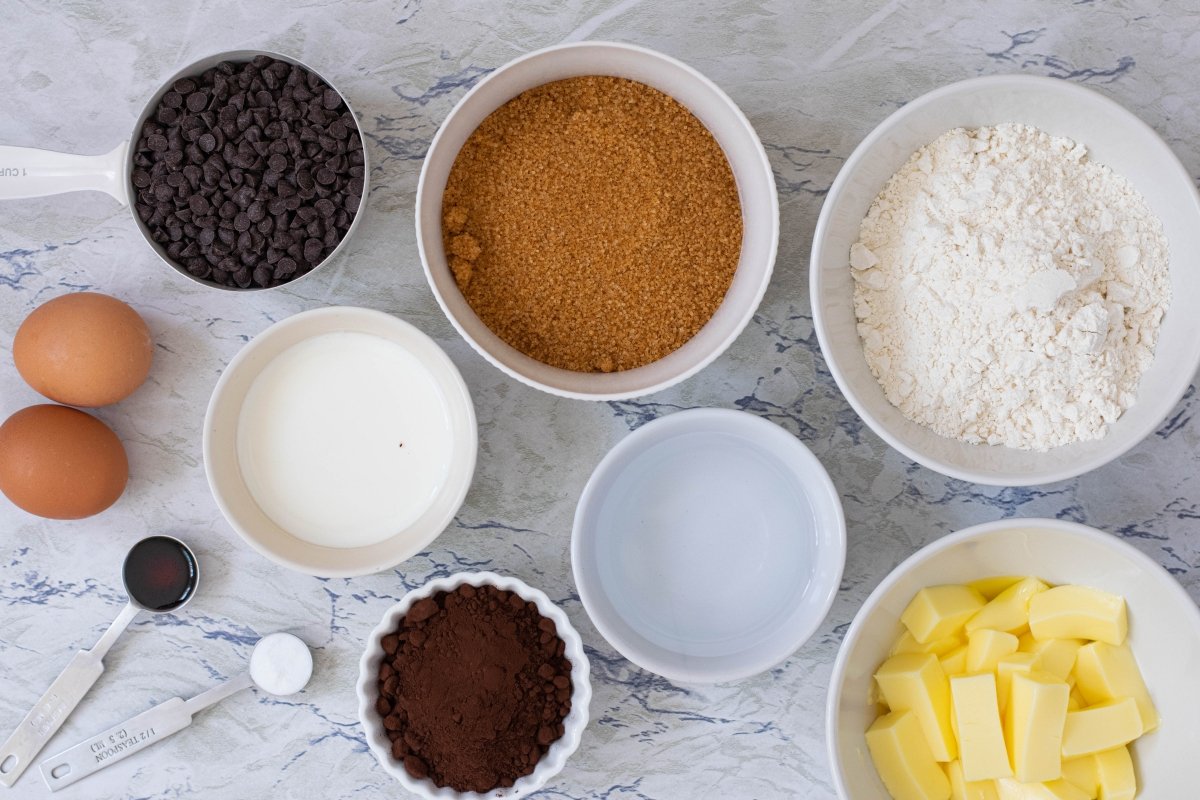 How to Make a Moist Chocolate Cake Secret Recipe
Let's discuss in detail how to make a moist Chocolate Cake Secret Recipe
STEP 1
Start by combining 125 g of boiling water and 50 g of unsweetened cocoa powder. Mix until the ingredients are completely mixed and no evidence of cocoa remains. Allow for a 10-minute cooling period.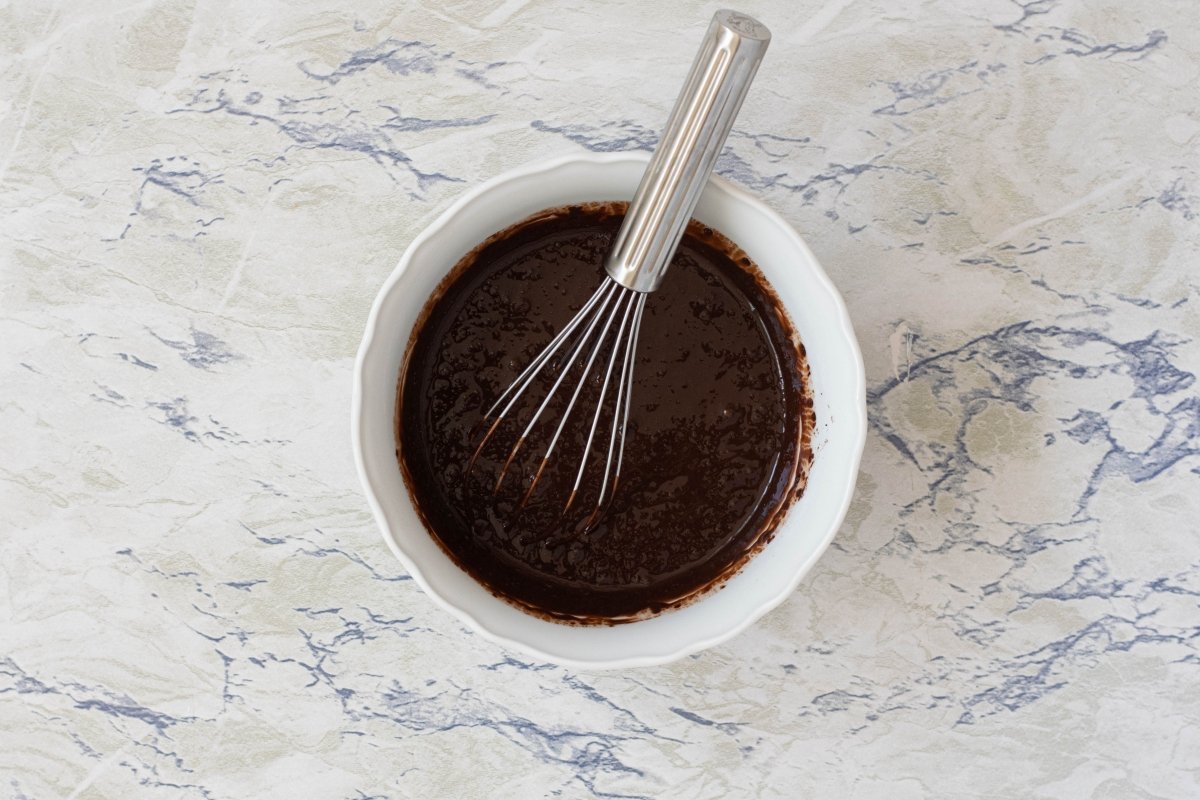 STEP 2
At room temperature, combine 200 grams of unsalted butter and 250 grams of brown sugar. When the mixture is creamy and white, we will have it ready.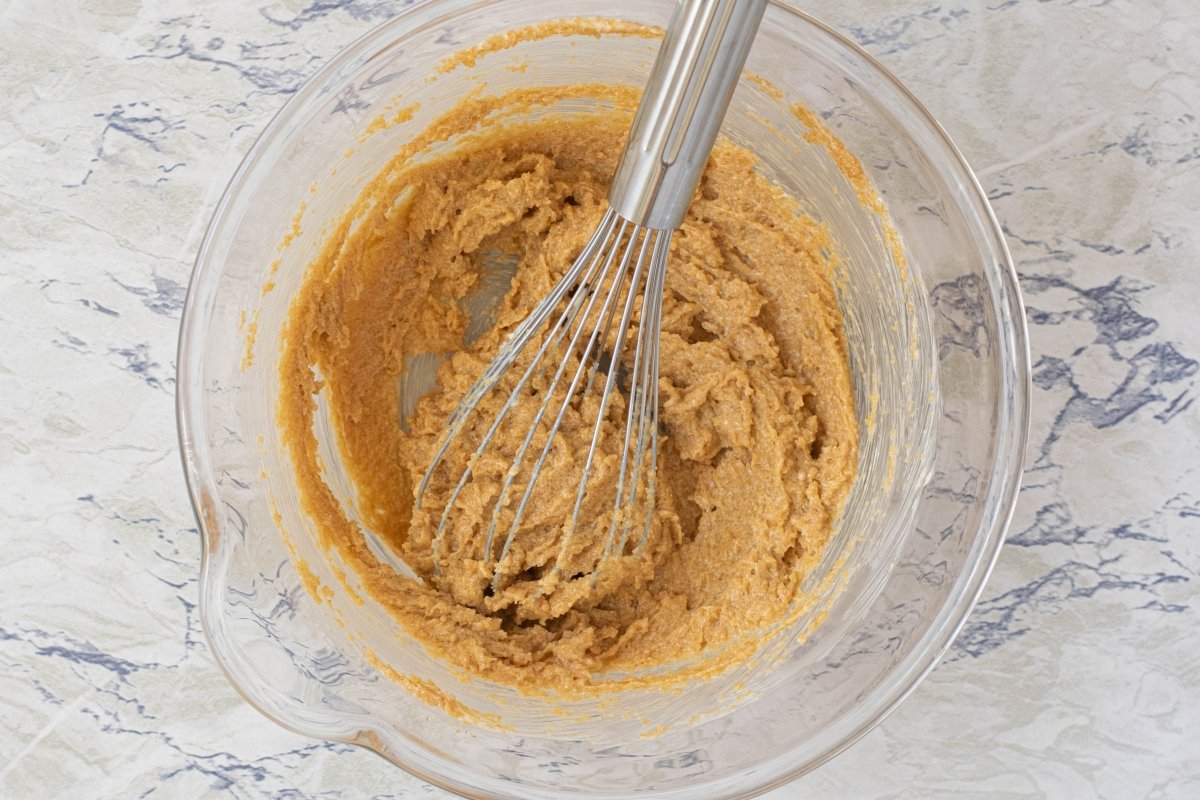 STEP 3
We add 2M eggs one at a time, and only when the previous one has not been fully integrated do we add the next one.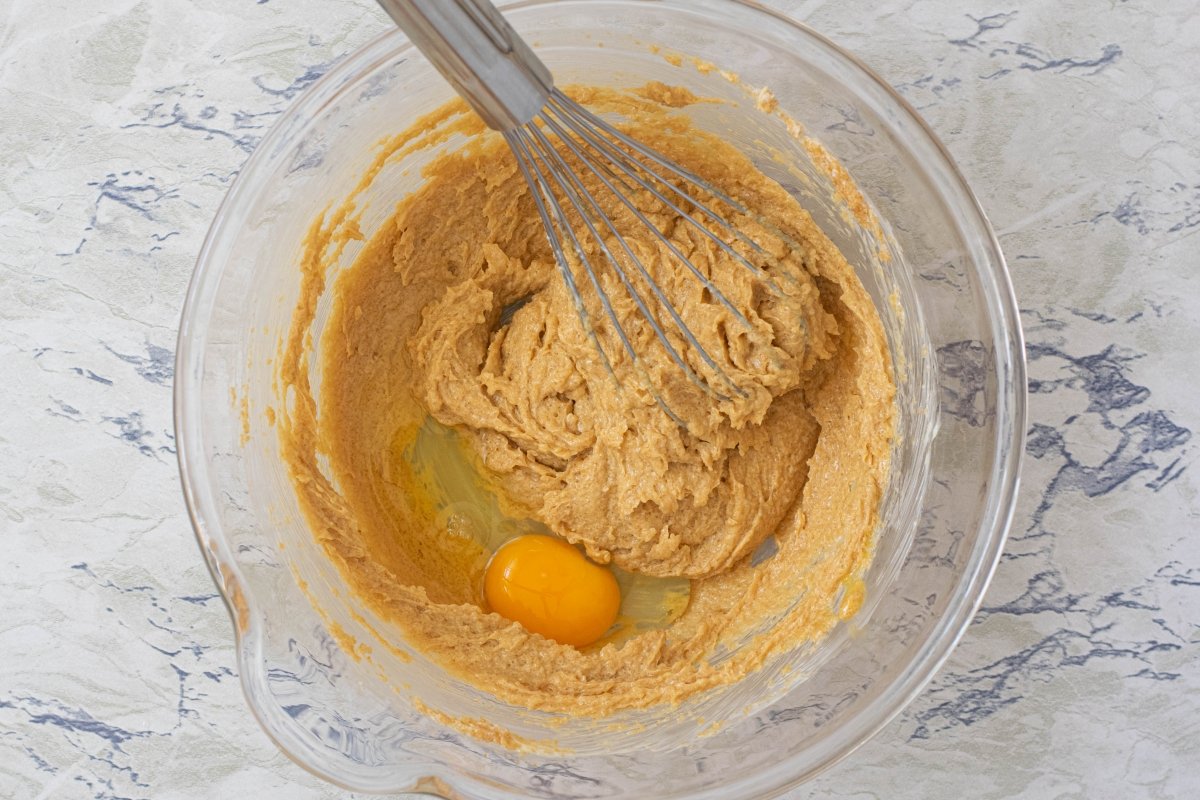 STEP 4
We incorporate the previously made water and cocoa mixture into the dough.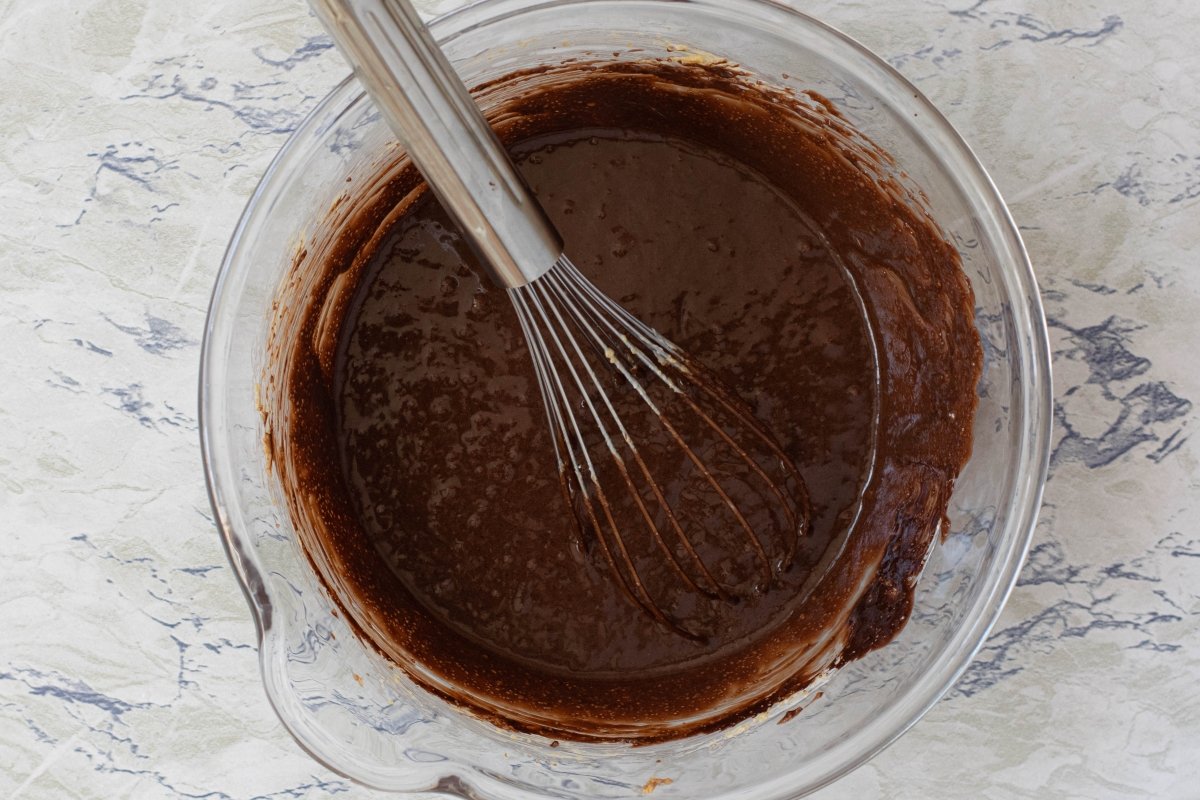 STEP 5
Sift together 200 grams of wheat flour and half a teaspoon of baking soda. Mix thoroughly until no unintegrated flour remains.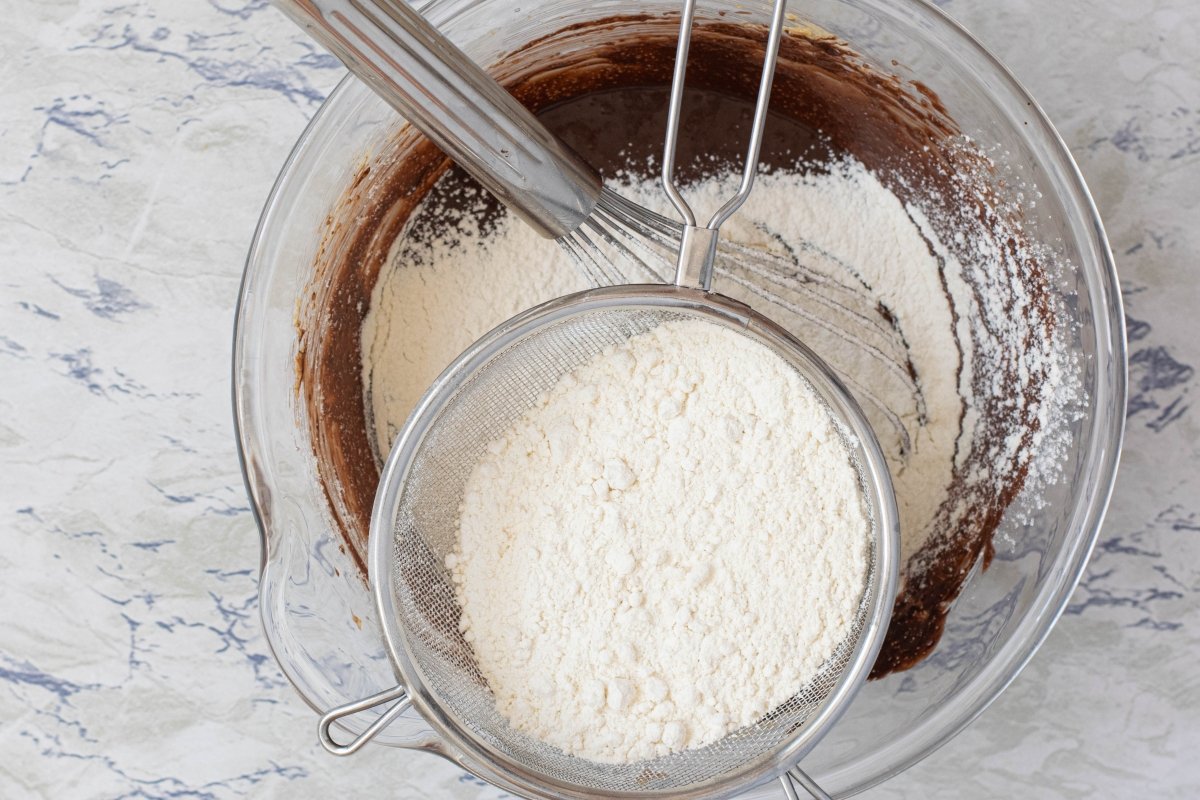 STEP 6
1 teaspoon of vanilla paste and 100 grams of whole milk are added. We get along well.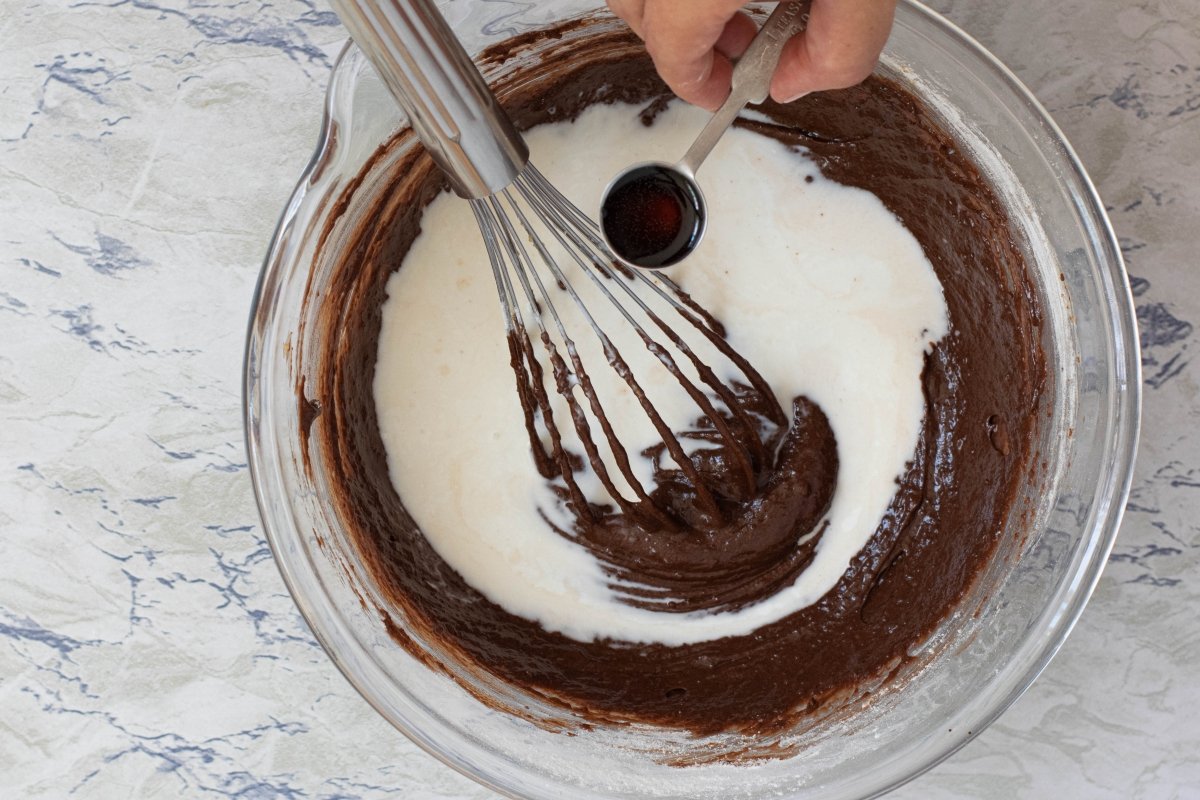 STEP 7
Finally, 150 grams of chocolate chips are mixed into the dough.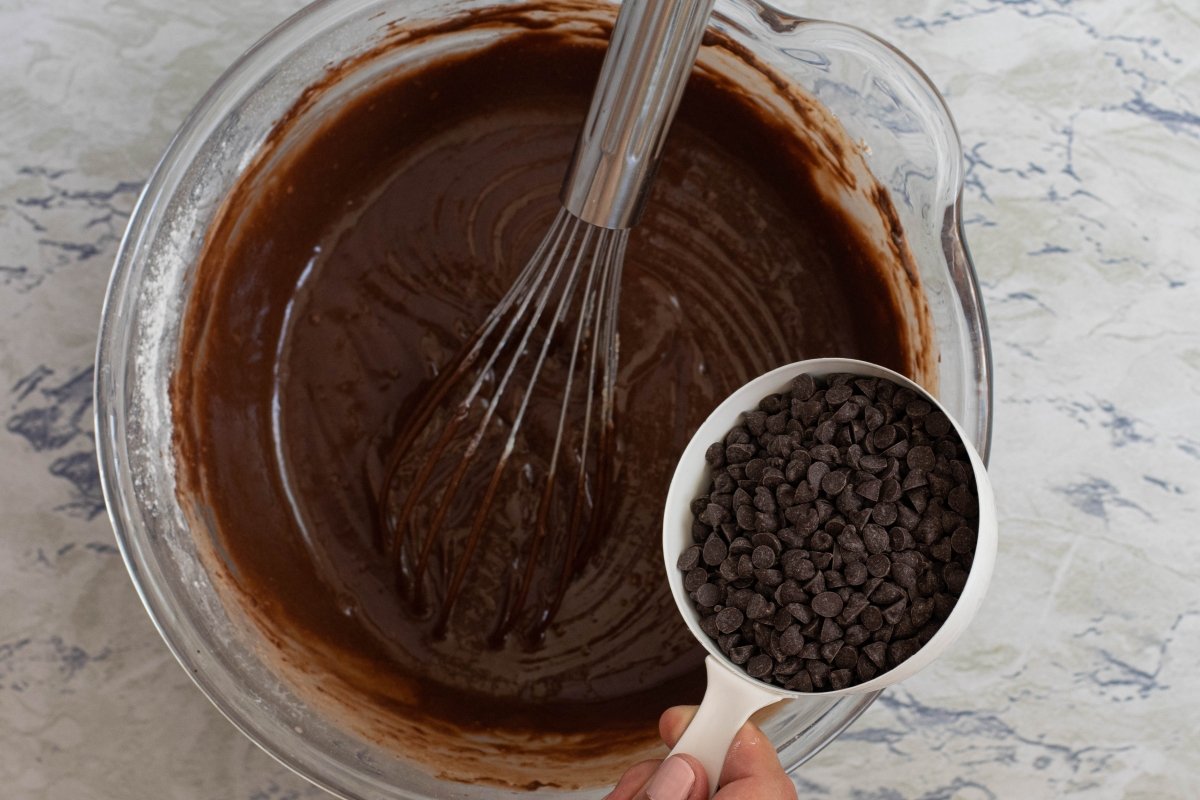 STEP 8
Preheat the oven to 180°C on a rising and falling heat cycle. Line a cake pan with parchment paper and butter it.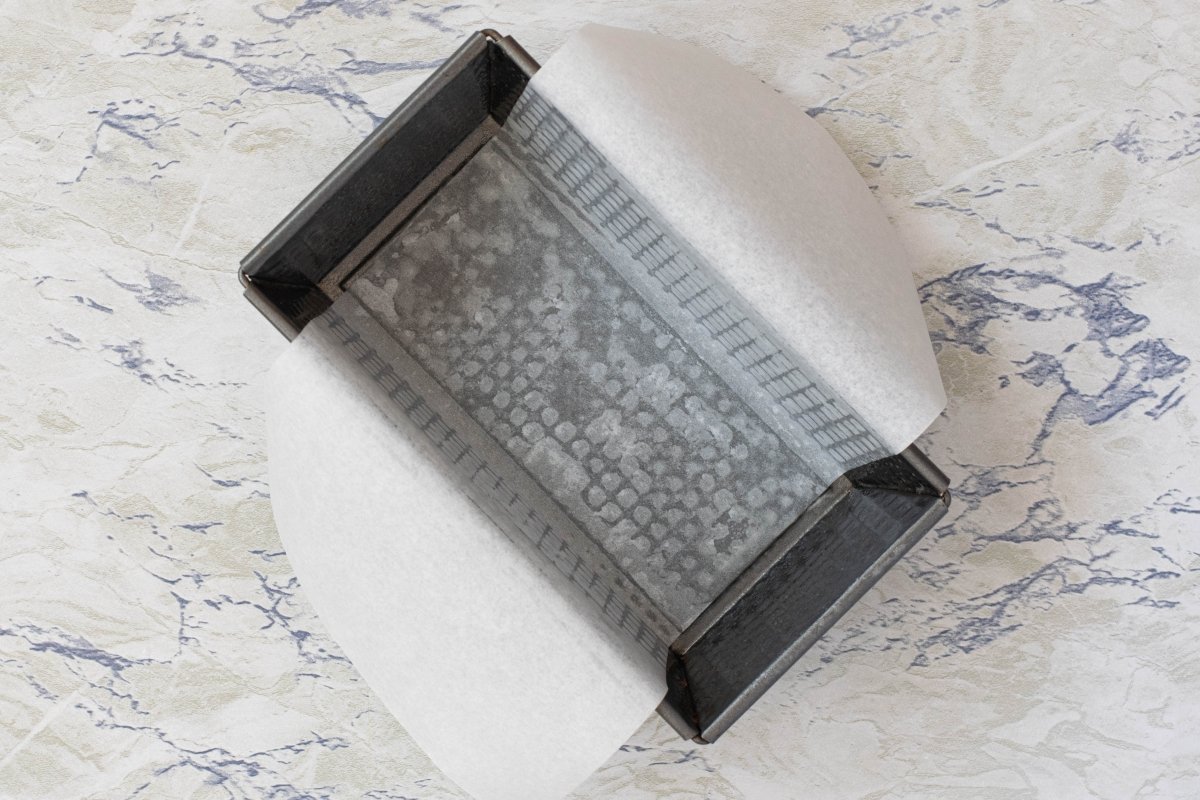 STEP 9
Pour the batter into the mold, smoothing the surface as needed. Bake the cake for 1 hour, or until a toothpick inserted into the center comes out clean.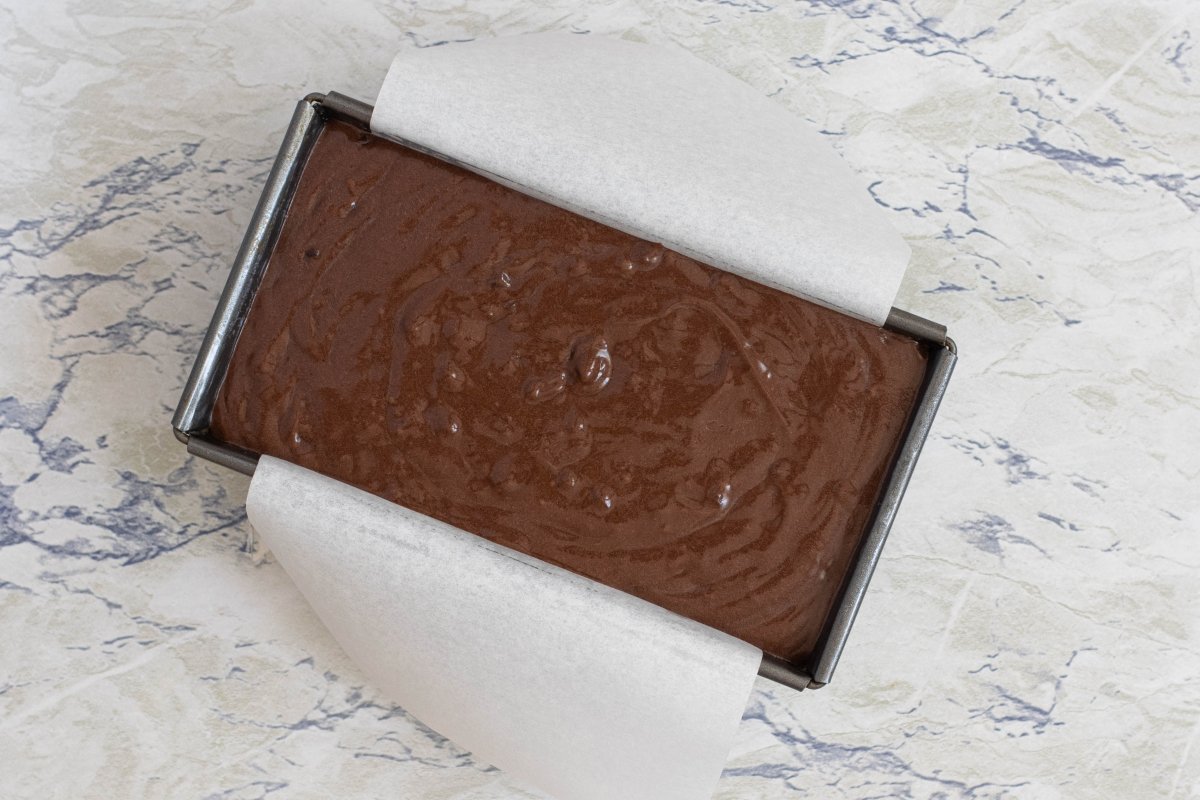 STEP 10
Allow the cake to cool for 15 minutes after removing it from the oven.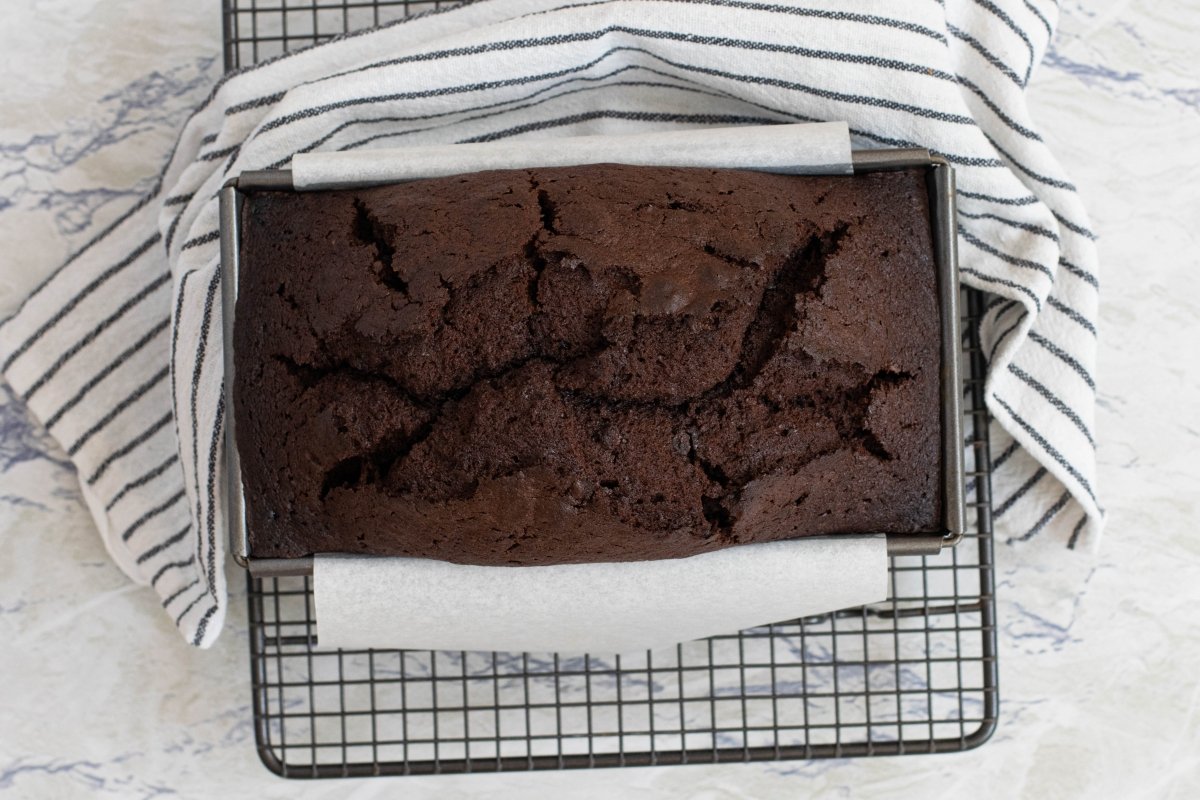 STEP 11
Unmold, peel off the parchment paper, and cool thoroughly on a wire rack before serving.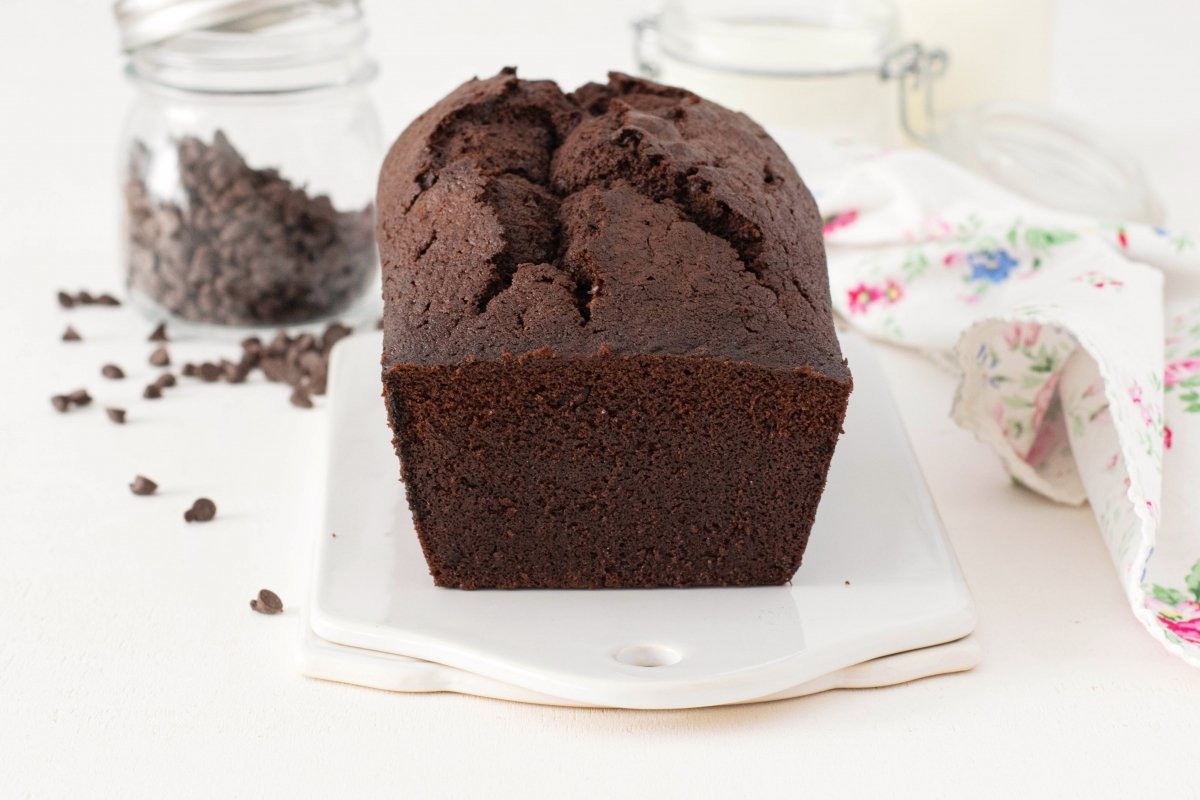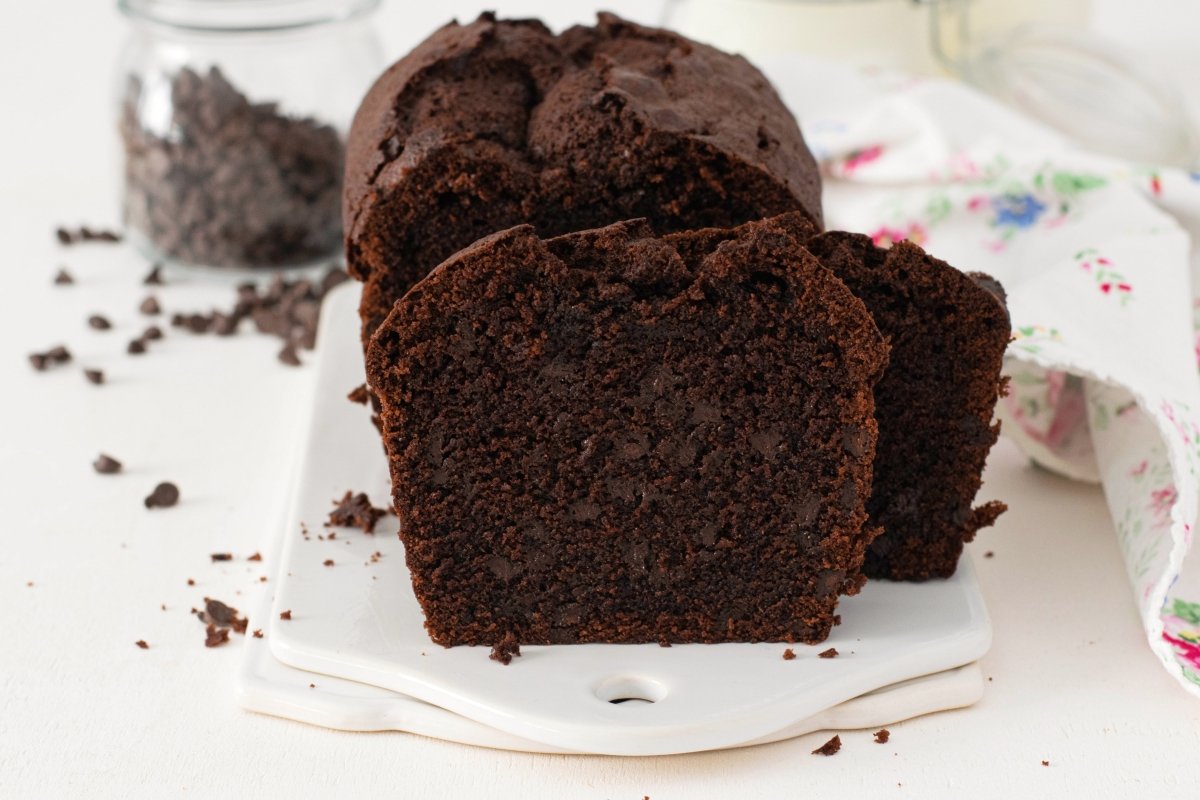 FAQS
How do you keep the chocolate cake moist?
When baking with chocolate, which is known for drying out baked goods, adding additional wet ingredients like yogurt or sour cream will really assist your cake to keep moisture.
What is a great way to add flavor and moistness to the cake?
The filling between layers is frequently made from the same icing that is used to cover cakes. This is a fantastic technique to give the cake flavor and moisture. Buttercream, boiled, cream cheese, whipped cream, and ganache are a few of the popular frosting varieties that are also used as fillings.
What makes the cake soft and fluffy?
The flour is combined with the baking powder. When water is added to this flour to create the dough, the baking powder goes through a chemical reaction that results in the production of carbon dioxide gas.
This carbon dioxide gas bursts out after becoming trapped inside the dough, causing the cake to rise and become soft and spongy.
Does water or milk make the cake moist?
Cakes can become more moist by adding milk. It also improves the taste and helps to create the right texture for cakes, among other things.
What makes a cake more moist water or milk?
Since milk is denser than water, it will have a higher moisture content and produce a moister, softer cake than water. Moreover, milk has higher levels of protein than water, which contributes to the cake's structure and prevents it from getting too thick or rough.
Is chocolate cake better with oil or butter?
In general, the texture of cakes produced using oil is preferable to cakes made with butter. Oil cakes often rise higher, have an evener crumb, and keep moist and tender for a lot longer than butter cakes do.
Why are chocolate cakes so dry?
The most common causes of a dry cake are using the incorrect ingredients, making mistakes when mixing the batter, overbaking the cake, or using an excessively high baking temperature.
Why is my cake hard and heavy?
Potential causes of your cake's density or weight: baking powder is not enough. eggs in excess. It has been overmixed.
Why cocoa powder is used in a cake?
There are various uses for cocoa in baked goods: Has a flavor that is rich and sweet like chocolate. The color ranges from brown to reddish. Water absorption: Compared to flour of the same weight, gives a higher water absorption.
What Chocolate Cake Mix Is the Moistest?
Ghirardelli Dark Chocolate Cake Mix is the best fudgy chocolate cake mix. This cake mix is not playing games. It had the richest chocolate flavor of all the mixes we sampled, being dark, fudgy, and moist.
ALSO READ: