The maximum difficulty this recipe has with the nougat mousse recipe is waiting 4 hours for it to set completely in the refrigerator. The rest is practically sewing and singing.
Following this recipe, we will obtain a light and irresistible mousse with all the flavor of nougat. The toasted almond slivers that will be distributed in the mousse will give it a delicious crispy touch. But if you want to obtain a fine foam without any bumps, you can crush the nougat once it has been dissolved in the milk. On this occasion, we have chosen to make the nougat mousse without eggs, thus eliminating the risk linked to the consumption of raw eggs.
It's a harvest recipe perfect for releasing those soft nougat tablets that we have accumulated during Christmas and which we no longer want so much after these dates. Let's go with the recipe!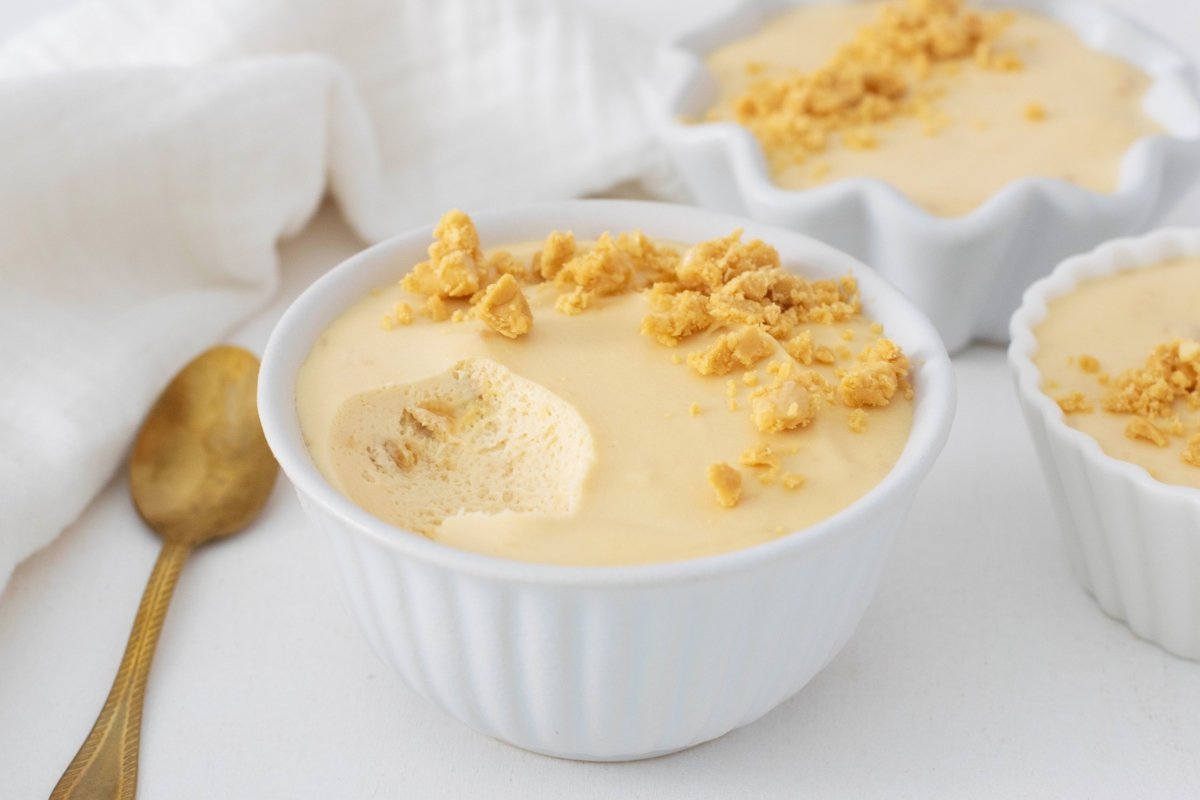 INGREDIENTS
300g soft nougat
100g of whole milk
3 sheets of neutral gelatin. 700 g of very cold whipped cream (minimum 35% fat)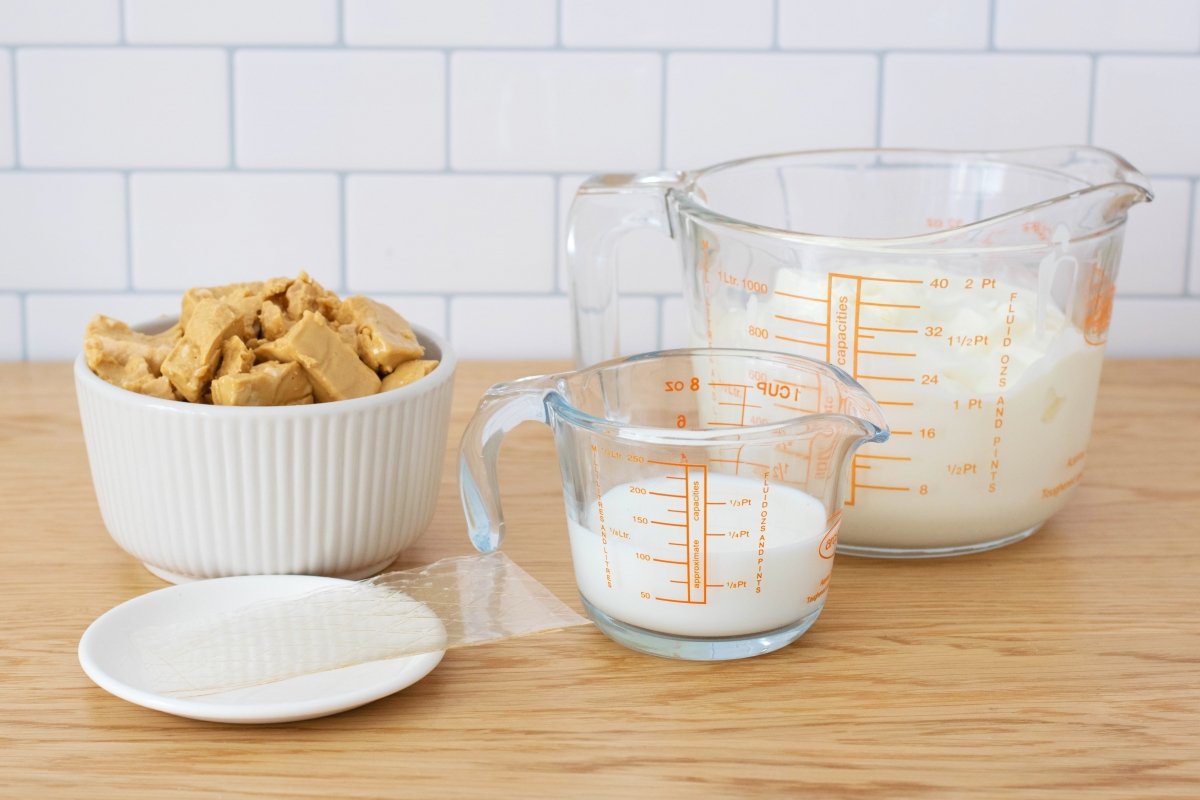 HOW TO MAKE THE NOUGAT MOUSSE RECIPE
STEP 1
We combined 100 grams of whole milk and 300 grams of soft nougat in a pot. Bring it to a simmer and cook until the nougat is totally melted. We've reserved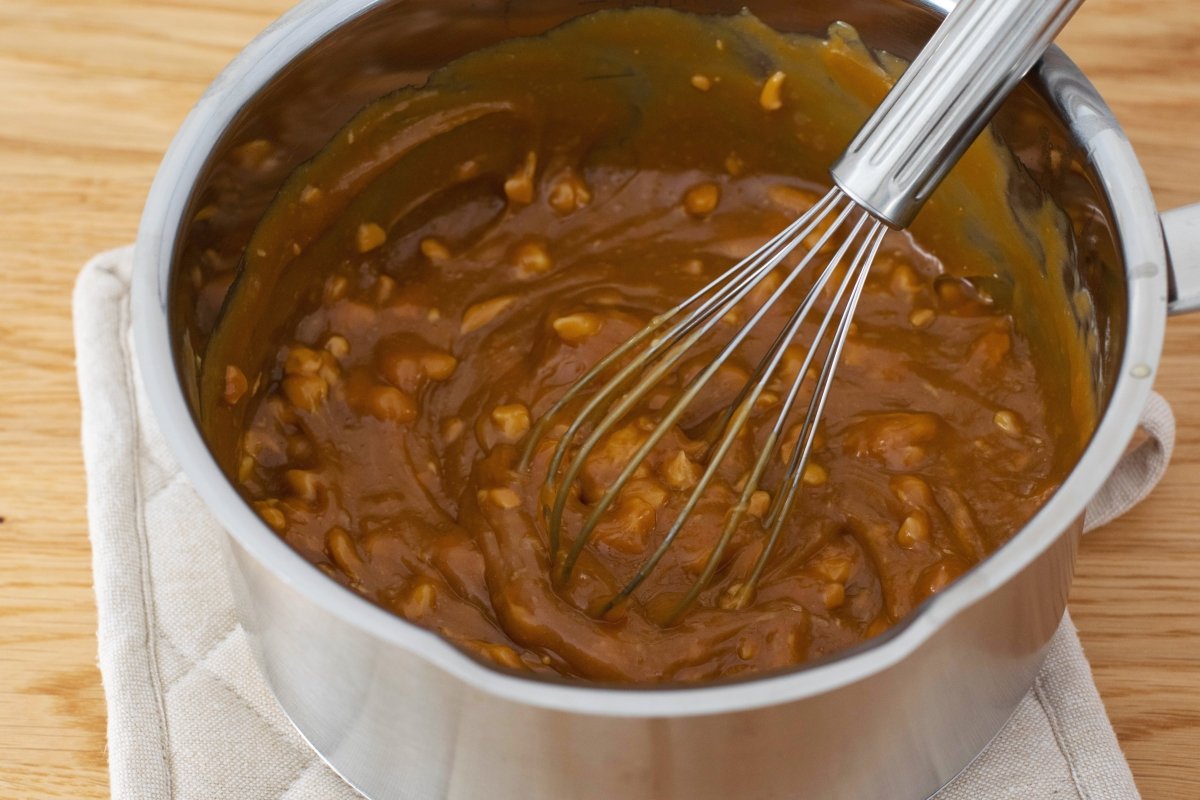 STEP 2
3 sheets of neutral gelatin should be hydrated in cold water. Give them five minutes to hydrate.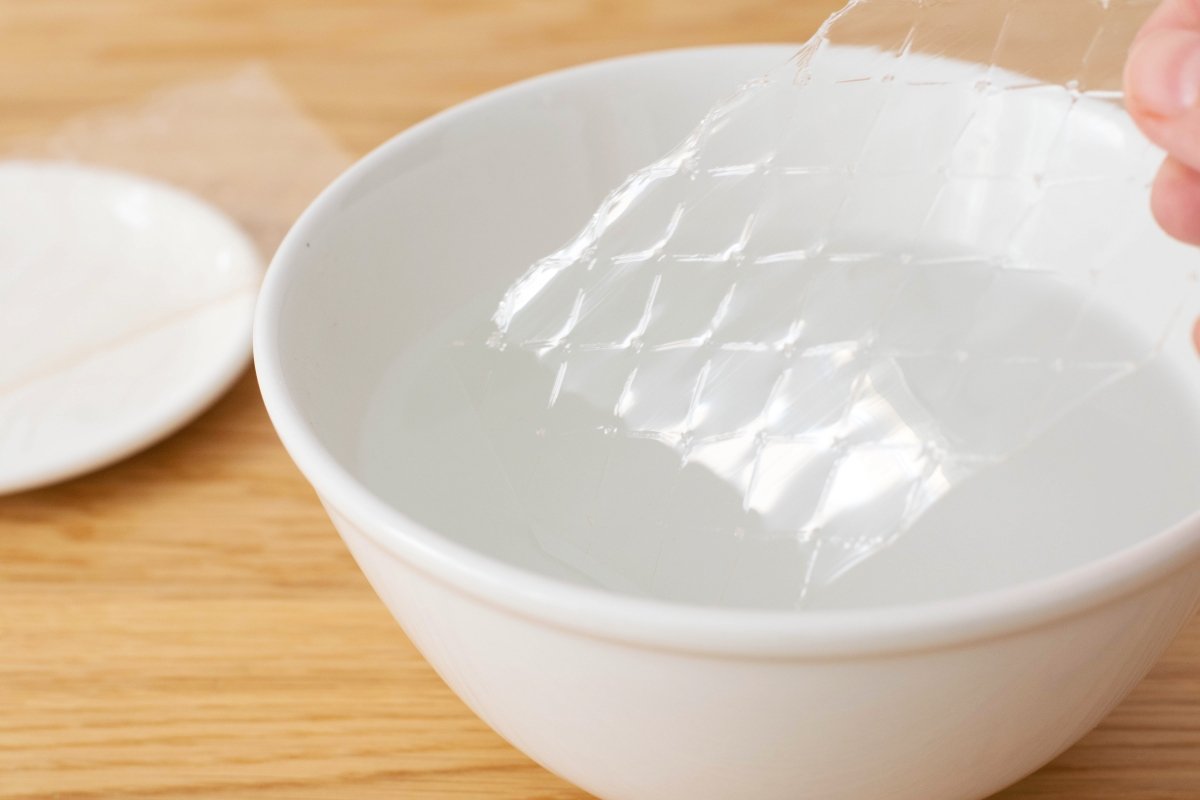 STEP 3
Add the drained gelatin to the pan containing the nougat mixture.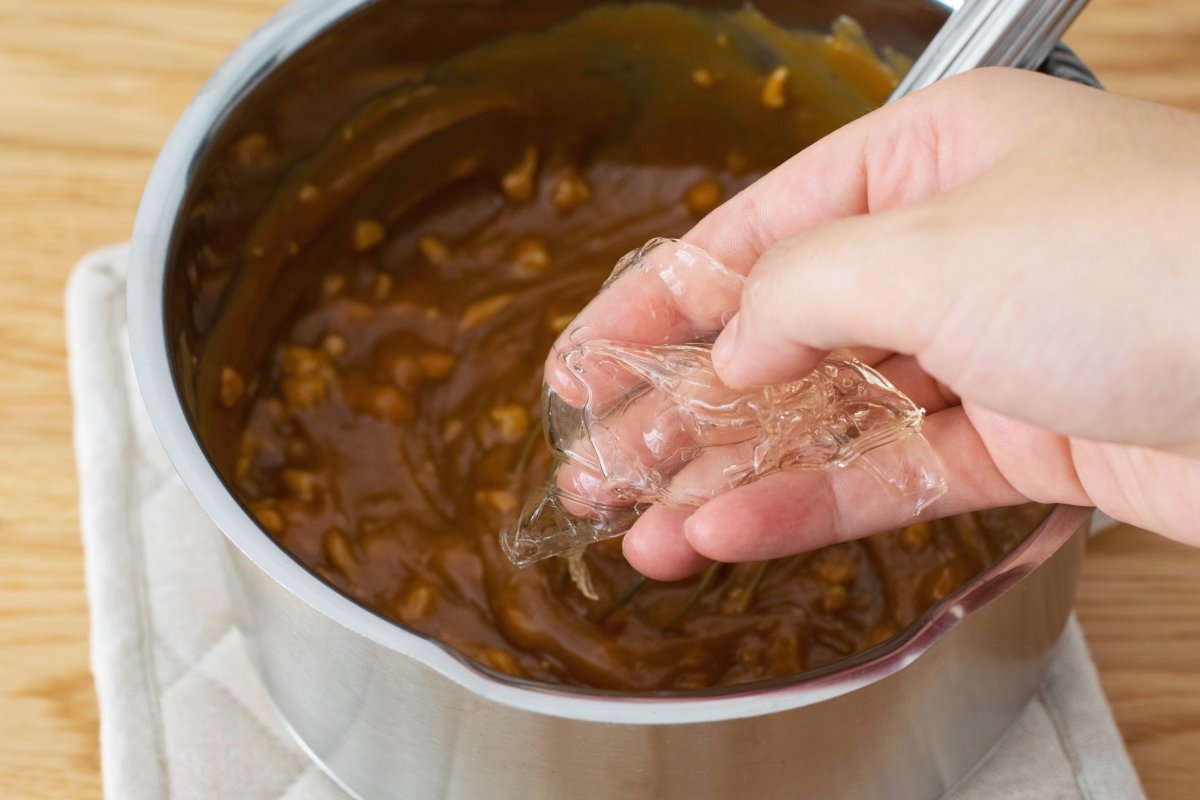 STEP 4
Add the gelatin and let the liquid gradually cool.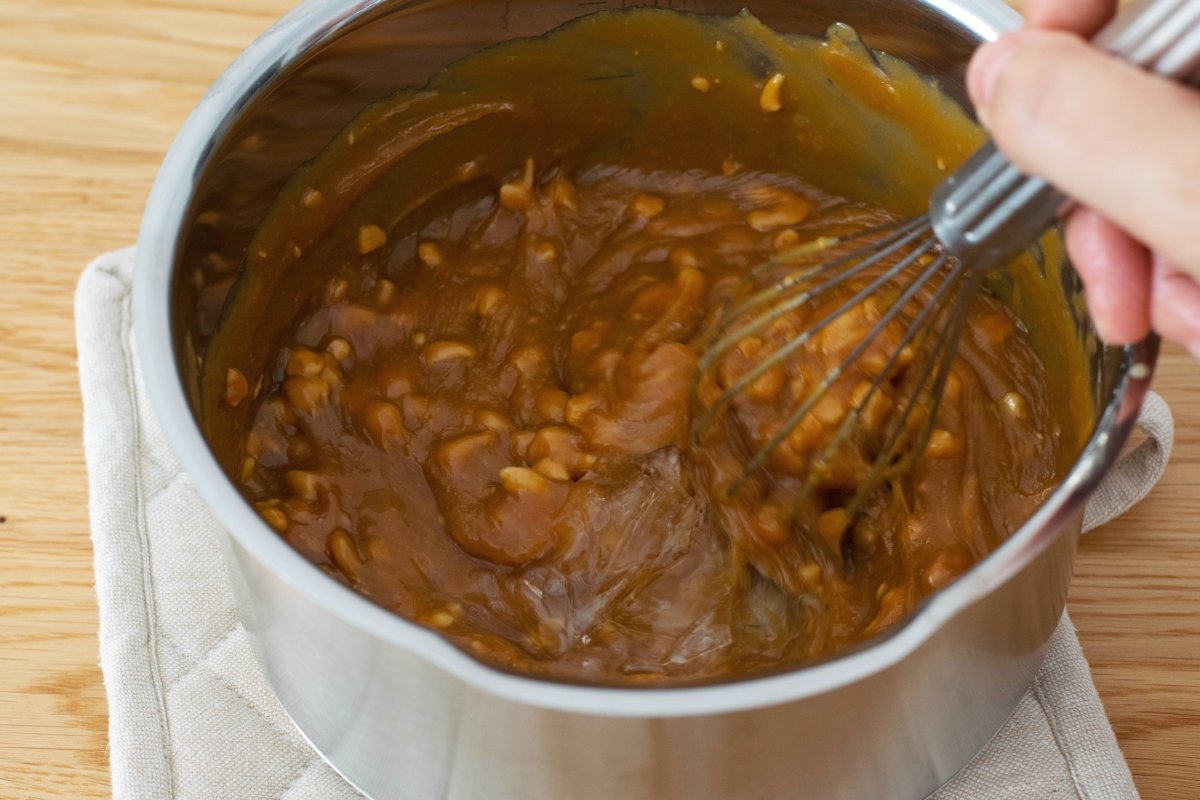 STEP 5
Whip 700 grams of ice-cold whipped cream in the meantime. Just as the stalks begin to show in the cream, as in the picture, we shall stop beating.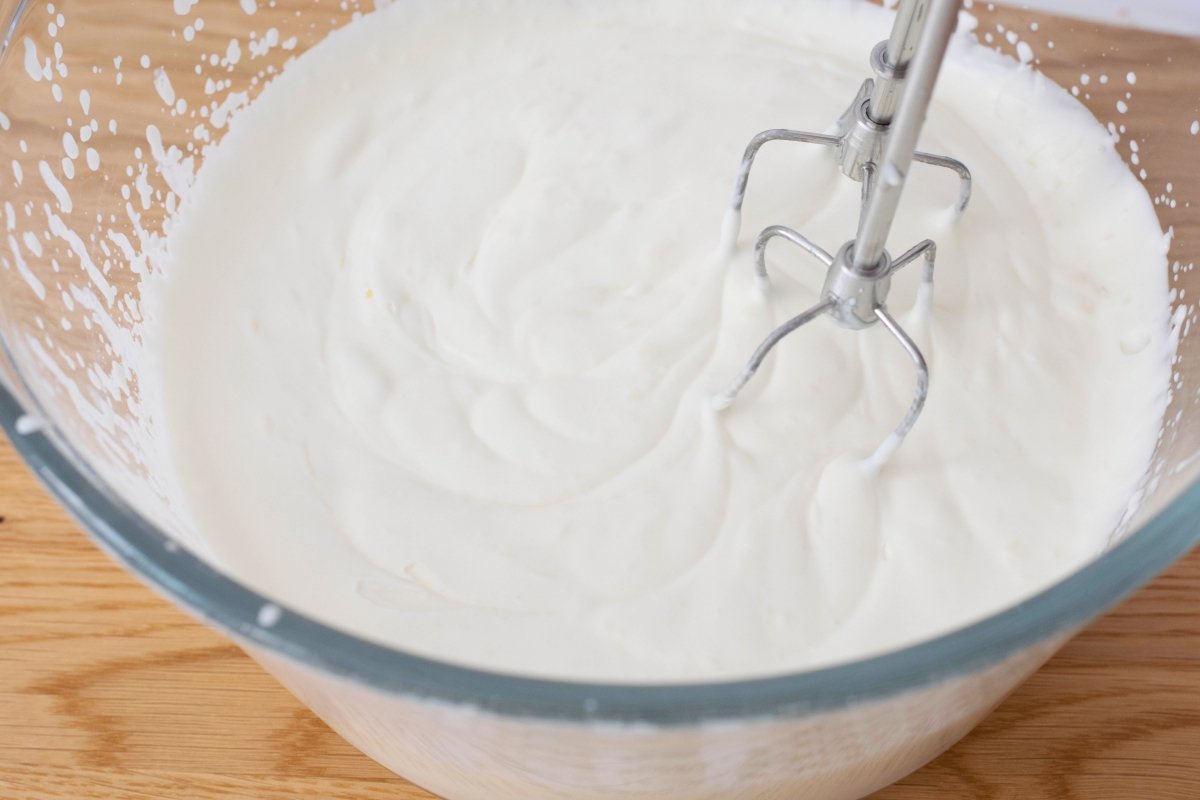 STEP 6
Pour the nougat mixture over the semi-whipped cream, then gently fold it in.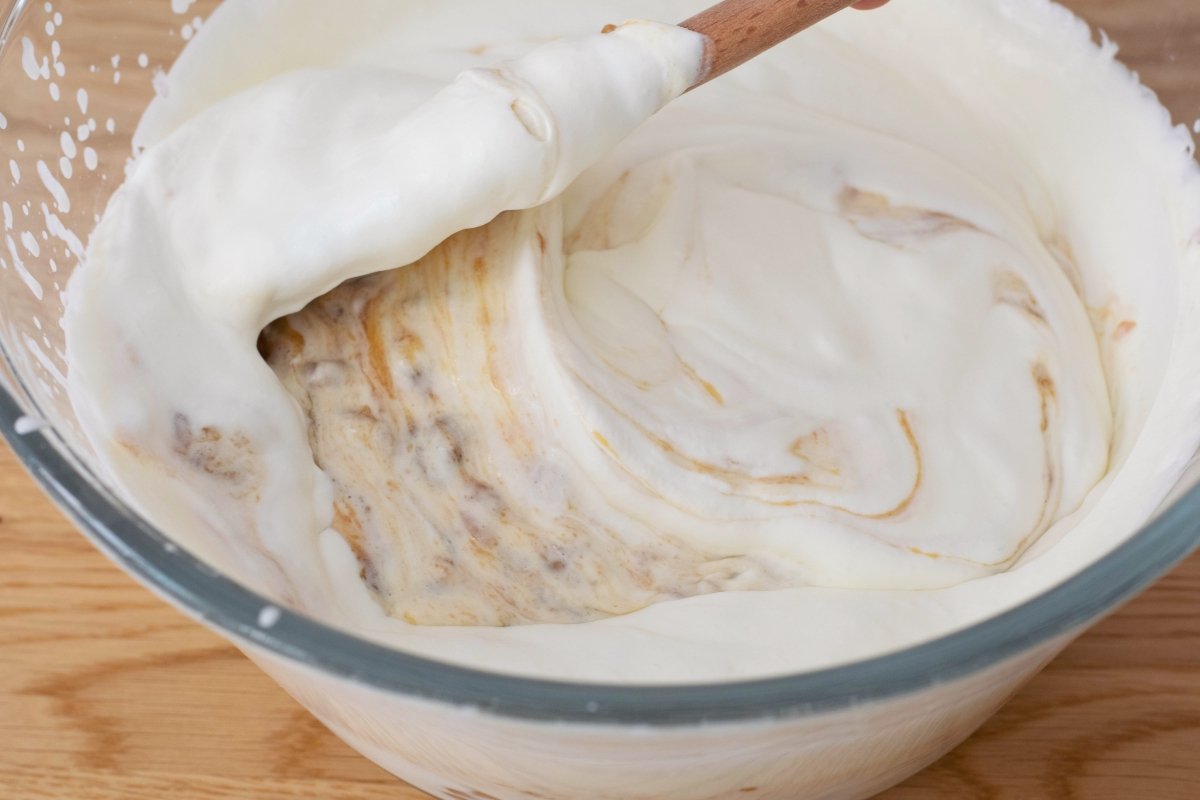 STEP 7
When the foam is uniform in color, we distribute it into the designated containers. To ensure a fully set dessert, refrigerate for at least 4 hours before serving.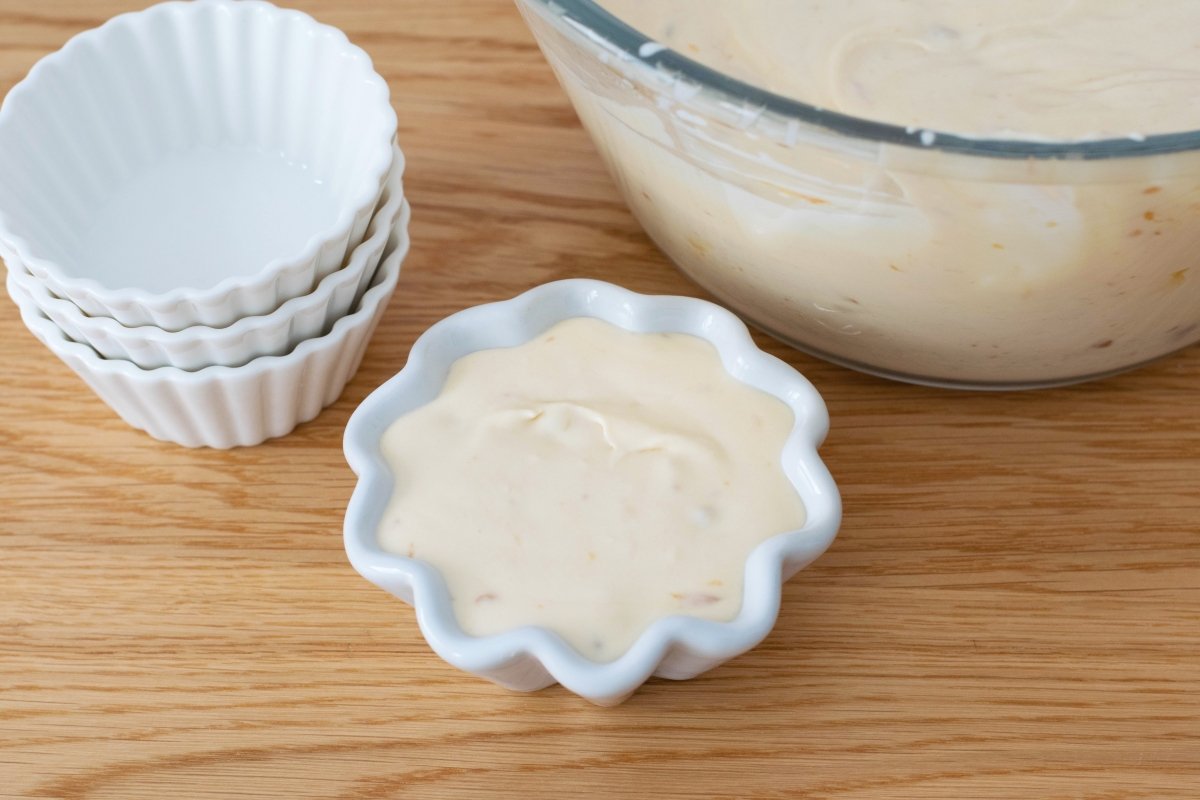 STEP 8
After that, sprinkle a few crumbs of nougat over each soft nougat mousse before serving.