These delicious orange donuts recipe for kids are tasty and soft. Olive oil, fresh orange juice, and zest are used to flavor them, and they are moist. They are really simple to make and are covered in cinnamon sugar.
For the donut batter, we will use orange juice and cream. You can replace the latter with milk or an orange liqueur. As for the fat that is part of the dough, we used butter but you can replace it with the same amount of olive oil.
Once cooked, the orange donuts can be stored in an airtight container, where they will remain tender for a few days.
INGREDIENTS
500g wheat flour
100g of sugar
10 g baking powder (Royal type)
The zest of 1 lemon
1 orange
1 egg
100ml light cream or milk
60g butter at room temperature
sunflower oil for frying
sugar to coat
HOW TO MAKE ORANGE DONUTS RECIPE FOR KIDS
STEP 1
In a large bowl, put 500 g of wheat flour with 100 g of sugar and 10 g of baking powder.
STEP 2
In the same bowl, add the zest of 1 lemon and the zest of 1 orange. We reserve the orange to squeeze it later and use its juice.
STEP 3
In another bowl, beat 1 egg, 100 ml of light cream or milk, and the orange juice.
STEP 4
Pour the liquid ingredients over the dry ones and knead the dough until it forms a ball.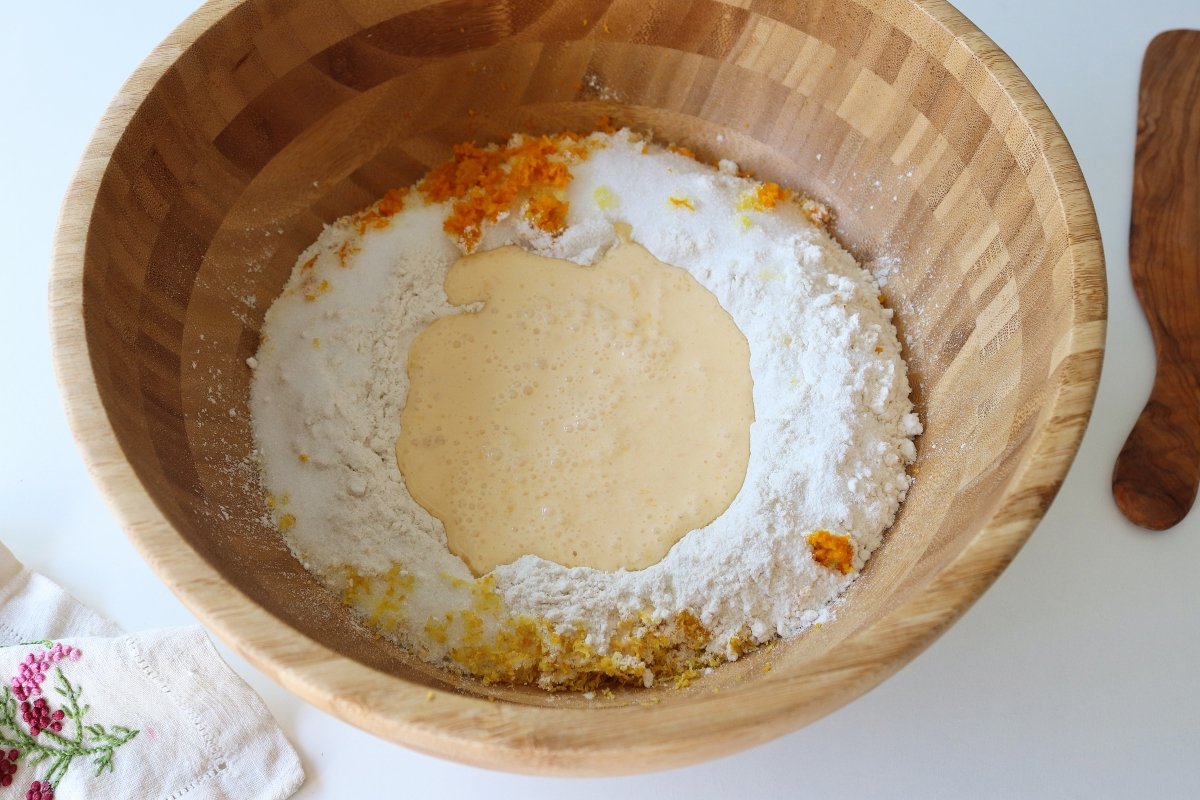 STEP 5
Add to the dough 60 g of butter that we will have at room temperature and incorporate it into the dough. Once the butter is well integrated, knead the dough for 5 or 6 minutes.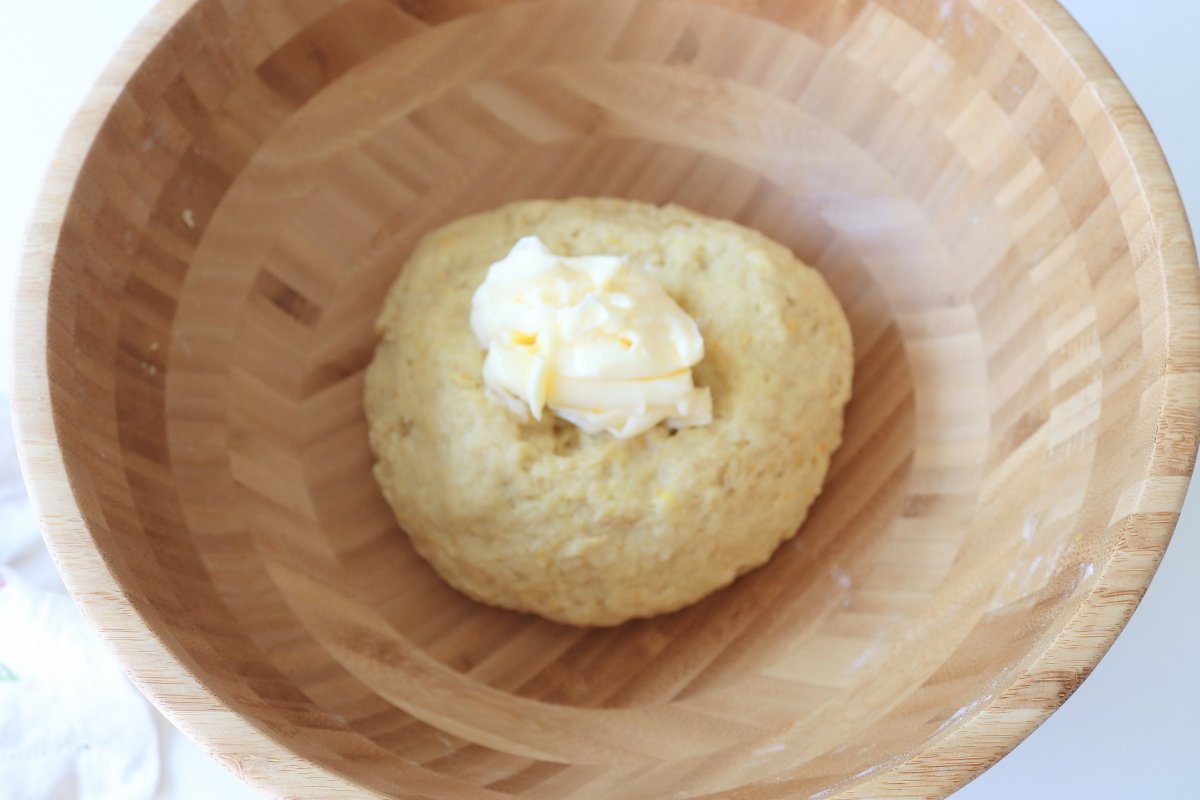 STEP 6
To make the donuts, we form walnut-sized balls and poke a hole in the middle with our fingers, stretching them a bit to make the hole as big as possible.
STEP 7
We fry the donuts in batches of three so that the oil temperature does not drop.
STEP 8
Brown the donuts on both sides and let them rest on paper towels to remove excess oil. Immediately afterward, we pass them on a plate with sugar to coat them.
STEP 9
These donuts can be enjoyed once cooled. It is best to eat them the same day they are cooked, although, stored in an airtight container, they will remain tender for a few days.