You must try the pan-fried lemon chicken breast recipe! I love lemon chicken, so you know it's going to be incredibly good when you add a butter-pan sauce(additional) to the recipe.
Secondly, this chicken is incredibly simple to prepare and will come together quickly, making it the ideal dish to serve any day of the week.
The sauce we are going to add to the breasts in this recipe is made with lemon, which also helps tenderize meat. We will also add thyme and a little broth and white wine to make the end result even tastier.
INGREDIENTS
1 whole chicken breast
Salt to taste
ground black pepper to taste
50g flour
1 tablespoon olive oil
50ml white wine
2 cloves garlic
2 or 3 sprigs of thyme
250ml chicken broth
2 lemons
How to Make Pan-fried lemon chicken breast recipe
STEP 1
We start by preparing a whole breast. If it isn't split in half, we'll cut it and trim off any extra fat it might have. We can also divide the sirloins and cook them later in a lesser amount of time.
STEP 2
We'll need about 50 g of flour to coat the chicken breasts with after seasoning them with salt and pepper on both sides. Shake them a little to shake off the extra flour before cooking them in the pan.
STEP 3
We're going to cook the chicken breasts in a pan with 1 tablespoon of olive oil. We're going to cook them for a minute on each side now because we just want to grill them. We'll make sure the breasts are juicy by sealing them.
STEP 4
After the chicken breasts are sealed, add 50 ml of white wine to the pan, just enough to degrease and flavor the chicken breasts. Before adding the remaining ingredients, wait a short while for the wine to evaporate.
STEP 5
Add two minced cloves of garlic at this point and cook the breasts briefly without burning them. We also add 250 ml of chicken broth and two or three sprigs of fresh thyme to the pan.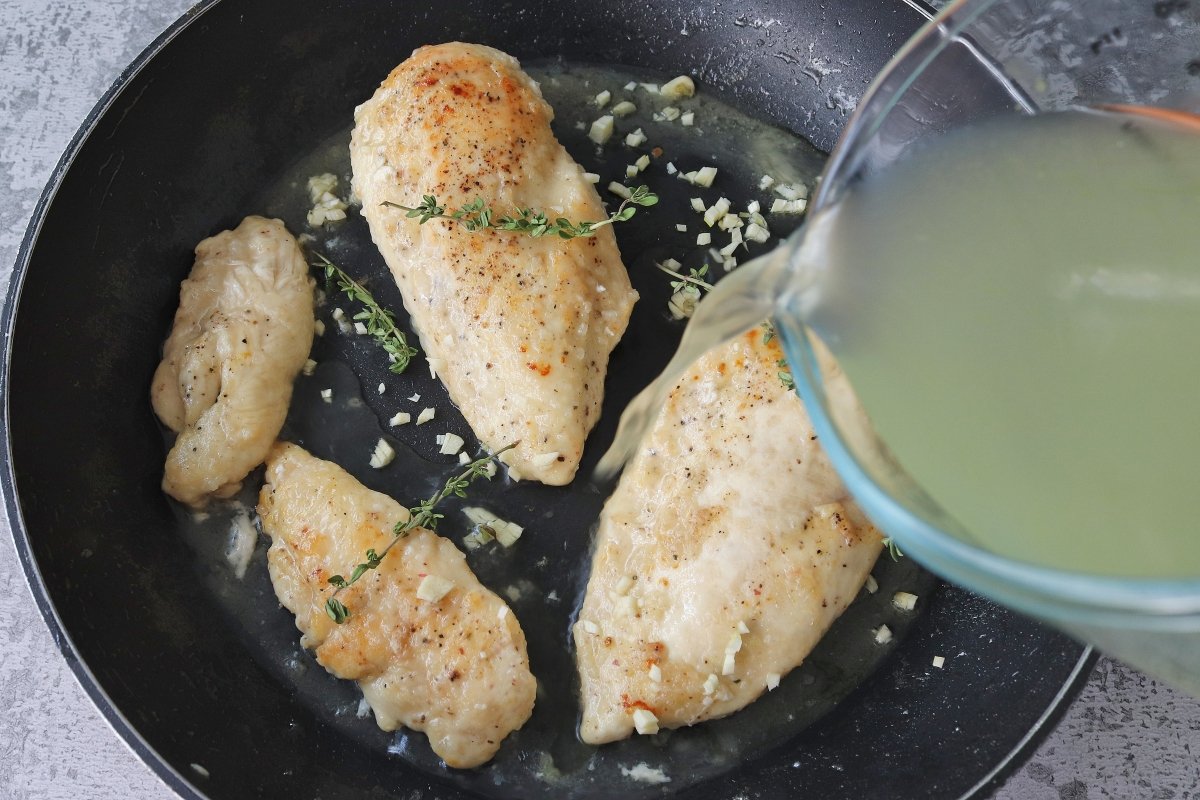 STEP 6
We finish by squeezing a lemon and adding it to the pan. The juice should be strained through a sieve to stop the lemon seeds from falling into the pan.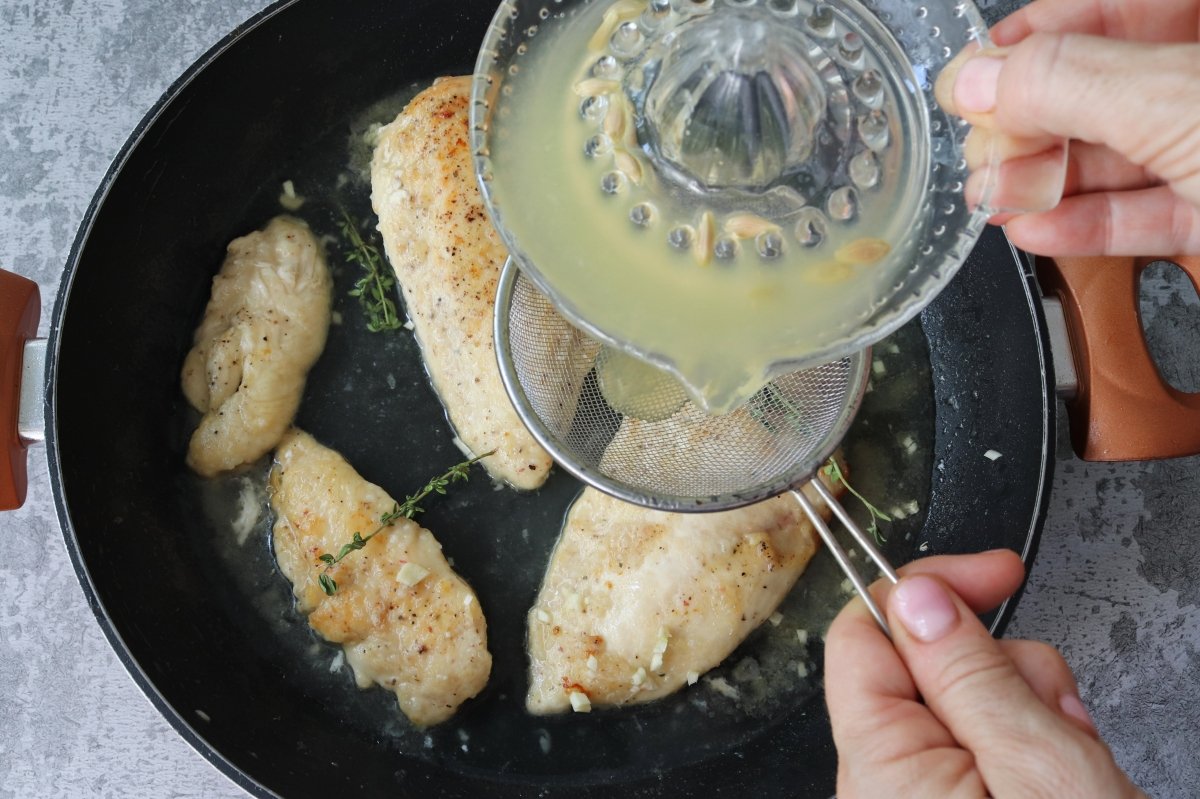 STEP 7
Cook the breasts in the lemon sauce over low heat for 5 minutes. As the sauce simmers, slice a second lemon and add it to the pan.
STEP 8
When the chicken breasts are well cooked, remove them from the pan and arrange them on a platter with the sauce and a few slices of lemon.